Darc Mono Luxury Camper is the 'Ultimate Expedition Vehicle'
No, "Darc Mono" isn't the name of some sinister character from Star Wars. It is, however, an amazing off-road camper that not only offers the ability to go just about anywhere but also keeps you in the lap of luxury when you get wherever you're going.
You'll also like:
25 Best Camping Spots in Victoria for a Scenic Getaway
Superlite is the World's Lightest Hardshell Roof Tent
8 Best Rooftop Tents for Outdoor Adventure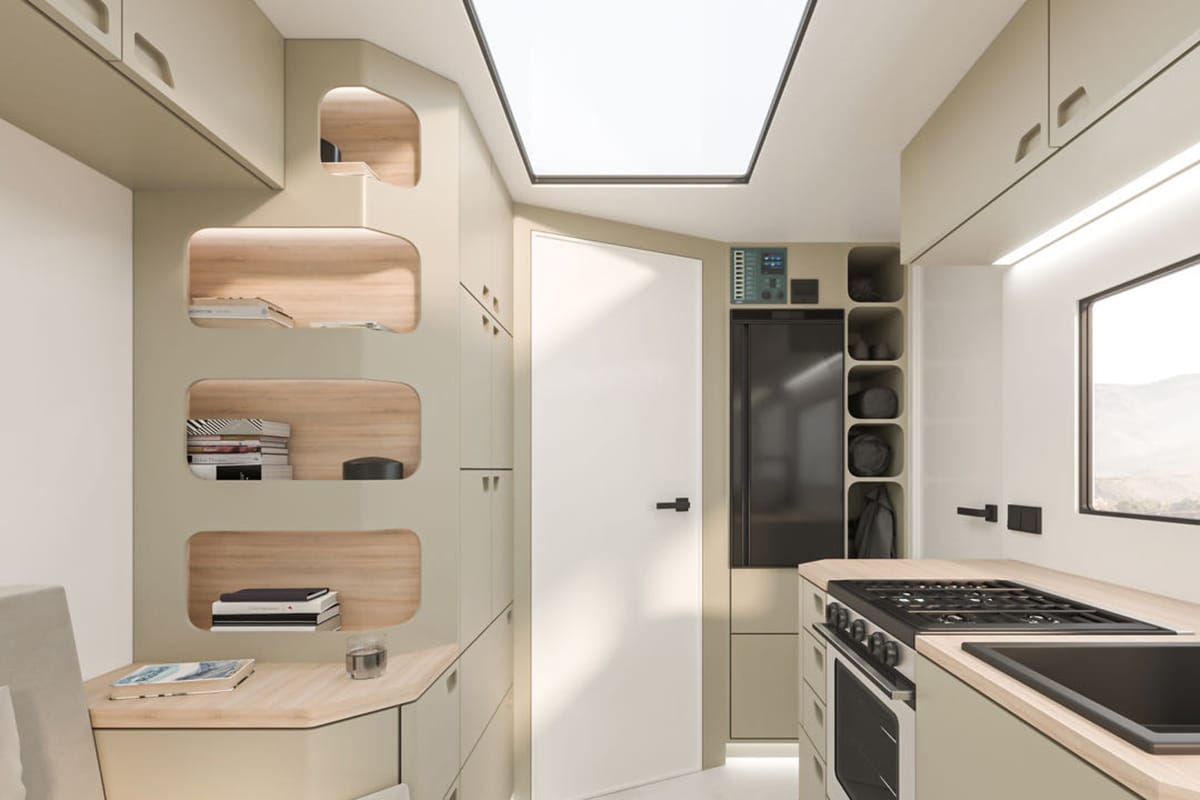 The Darc Mono uses an Iveco Daily 4X4 as its base, adding 37-inch Hankook Dynapro all-terrain tires set on 17-inch wheels. With an adaptive suspension from KW Automotive, the camper is ready to take on any obstacles in its way. Should those obstacles turn out to be water hazards, the Darc Moni is equipped with a carbon fibre intake snorkel. And when it's time for a bit of push and shove, the front sports a bull bar. The bar also provides a place for mounting an LED light bar as well as a winch with a 22,000 pound strength.
The rear cabin of the Darc Mono is something to behold as well. The same techniques used to construct Formula 1 race cars were employed in its construction, starting with the 161-inch monocoque frame, which is made of recycled carbon fibre. Not only does the carbon fibre reduce the weight by 35 per cent compared to other RVs, it also provides greater structural strength along with offering advanced temperature and noise insulation. Down the middle of the cabin is an 82-inch long skylight, which combines with the panoramic windows with a 270-degree view to provide plenty of natural light.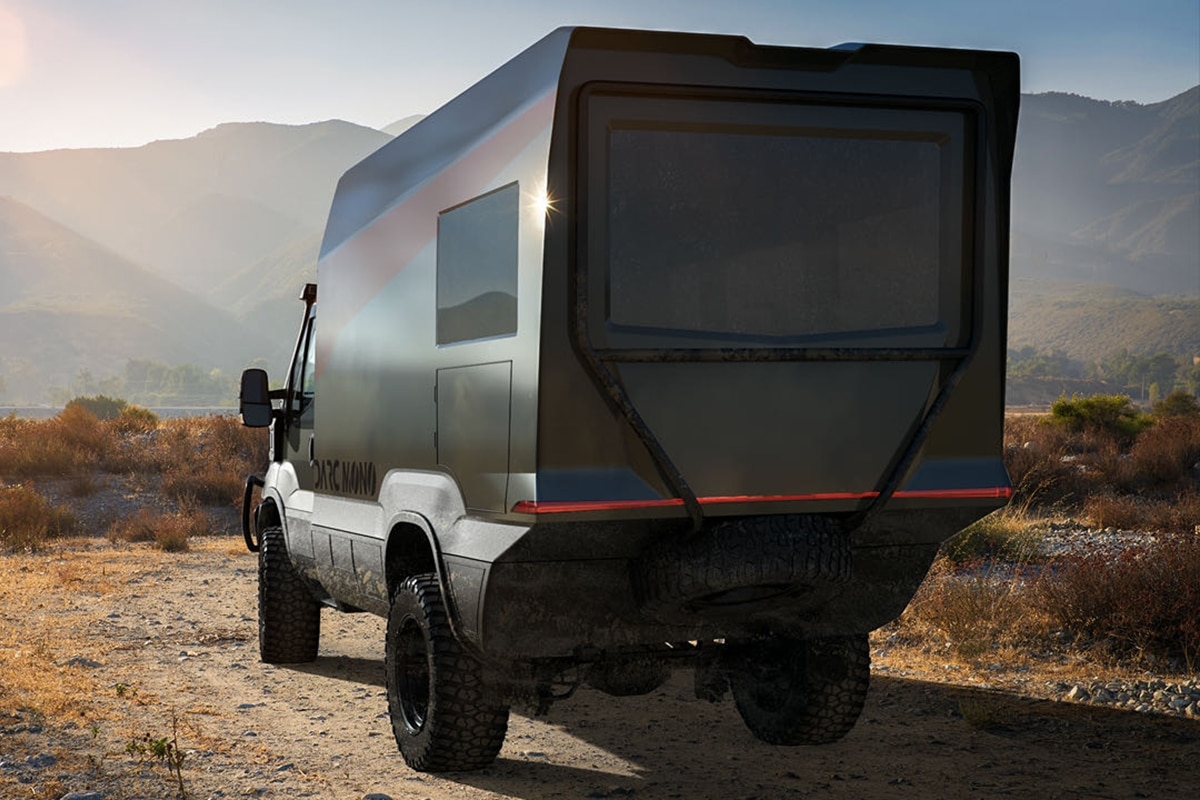 The cabin offers a 6-foot 7-inch high ceiling and plenty of room for a luxurious stay. The kitchenette includes a three-burner stove, a sink, and a 90-litre refrigerator. Meals are served in the dinette, which has space for five. There's also a bathroom and plenty of storage. When not serving meals, the dinette converts into a sleeping area for two with just the simple push of a button. The Darc Mono also includes an entertainment suite with a ViewSonic M2 mobile projector and a custom sound system as well as an office area.
"We at Darc believe that creating a state of the art expedition vehicle is the next step to evolve from stagnation and lead the necessary innovation push," says the company via a March 2021 press release. "We combine sophisticated design language, highly efficient functionality and industrial grade quality—all within a competitive budget and a reasonable delivery timeframe well under 12 months."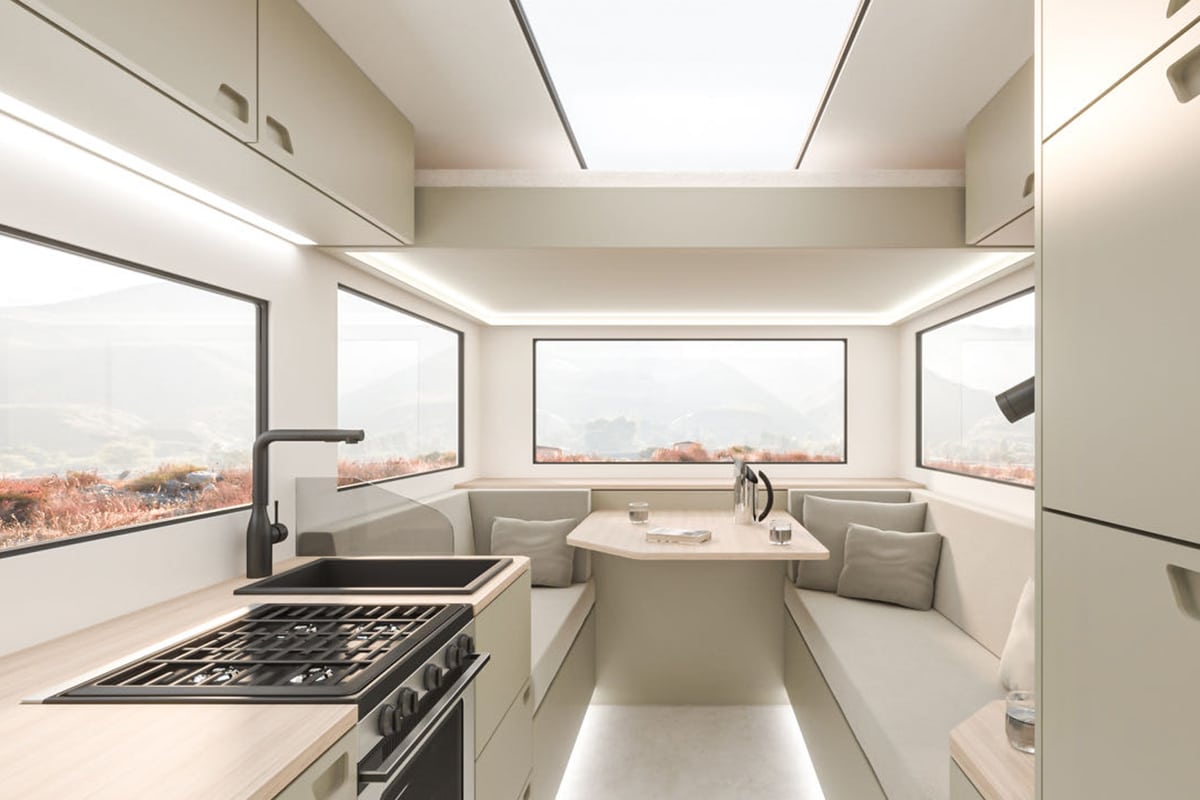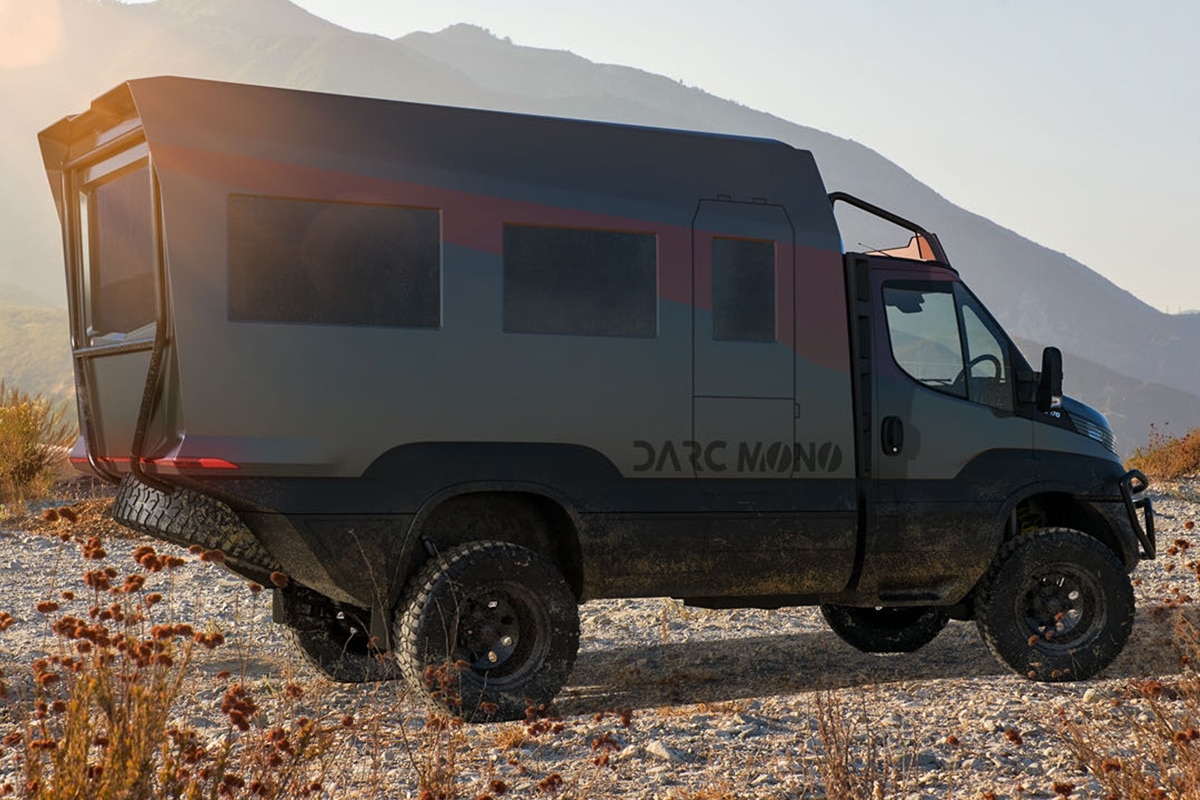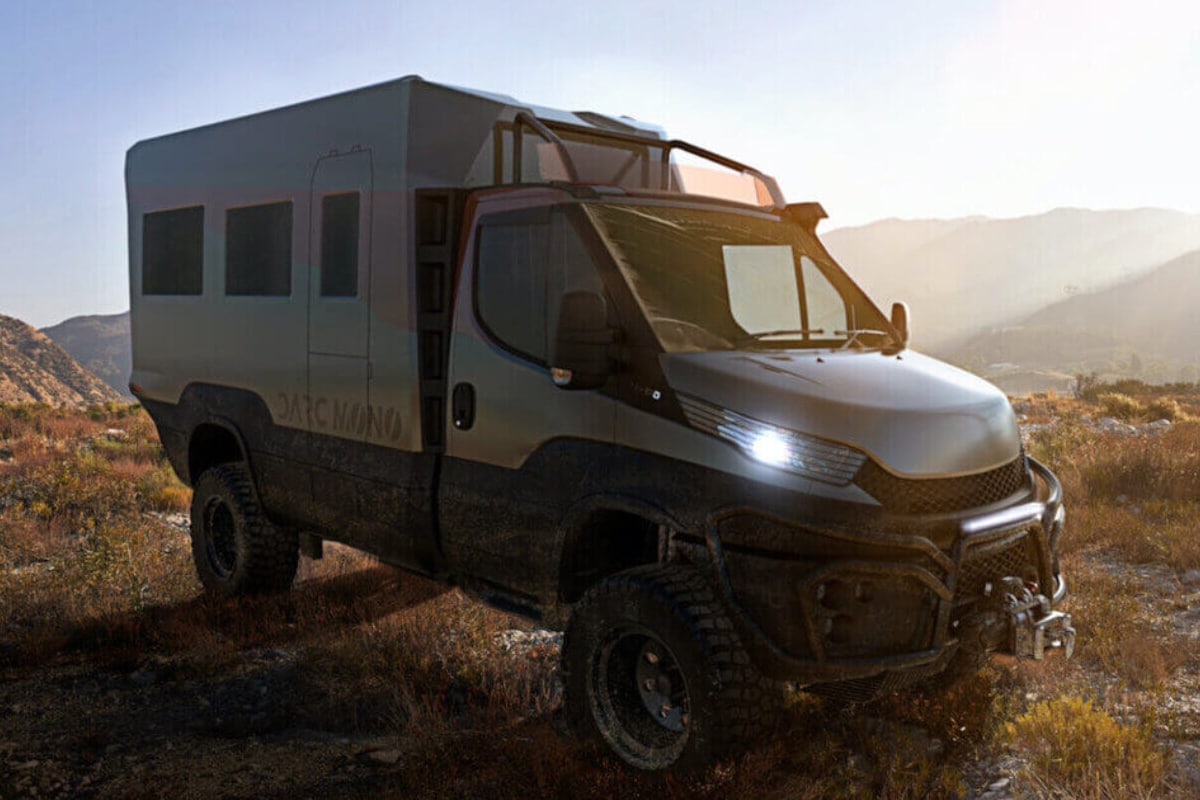 You'll also like:
Flowcamper Casper is the VW Kombi for the 21st Century
Superlite is the World's Lightest Hardshell Roof Tent
8 Best Rooftop Tents for Outdoor Adventure