Superlite is the World's Lightest Hardshell Roof Tent
How do you go about describing the world's lightest hardshell tent? Go Fast Campers used the following analogy when talking about the Superlite Roof Tent: "It would be like Volkswagen's Beetle, which started out as an uncomplicated and dependable daily driver, and ended up becoming one of the winningest vehicles in Baja history." Just like a Baja racer, the Superlite Roof Tent had all the nonessentials stripped away and its shape was refined until what remained was a hardshell rooftop tent that was light weight, minimalist, and highly functional.
You'll also like:
12 Best Swag Tents for Camping
Autohome's Roof Tent Fits the Defender 110 Perfectly
Samaya Takes its Award-Winning Tent to the Next Level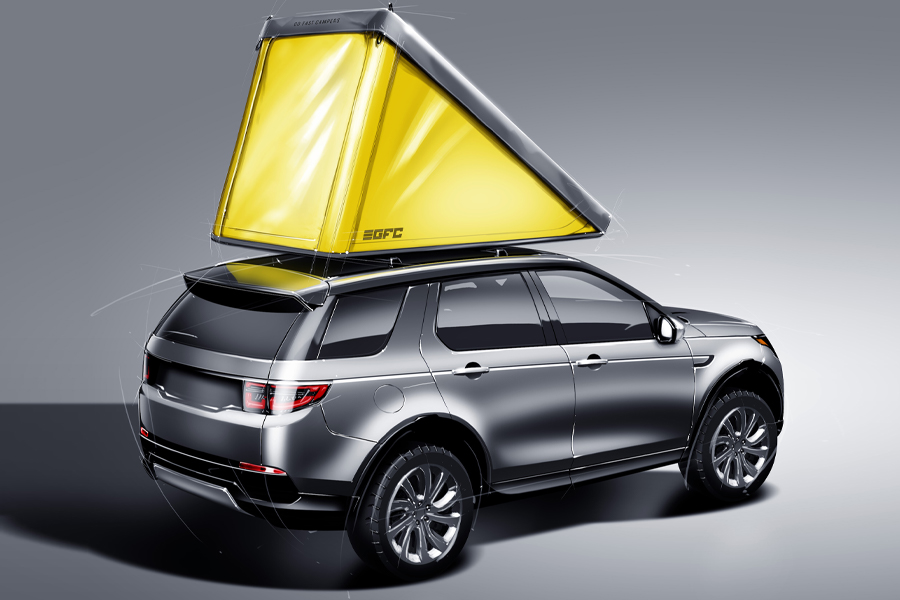 The Superlite Roof Tent weighs just 80 pounds, so it's something that you could install by yourself. That means this is a tent that you can take on and off of your car whenever you want, instead of needing to hire out a crane to get it on and off the car. After all, you don't always want your tent on your car—just when you need it.
The tent is just six inches thick when closed, so even if you do leave it on, it won't be calling a lot of attention to itself. But just because it's light and compact doesn't mean that it's flimsy and fragile. This is a tent that, like the analogy says, is meant for hardcore adventuring, so it's up for a beating. "Like all GFC products," says the web site, "it's made to be jumped, thrown sideways and generally beat on in the dirt."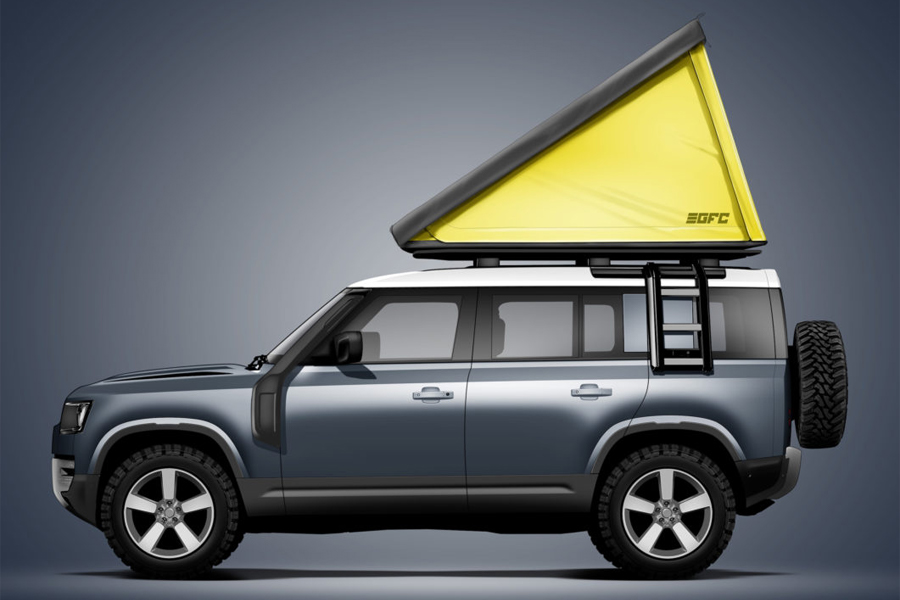 And it's spacious. The tent uses a wedge design when open and provides 50 inches by 90 inches of sleeping space with 44 inches of headroom. That's large enough to comfortably sleep two adults. The sides open into panoramic windows with mesh to keep the bugs out. You can get the optional Crash Pad Mattress for added sleeping comfort as well. The tent opens and closes quickly and easily, so whether you need to deploy it for a night's rest or close it and bug out early in the morning, you won't have to fight with the Superlite Roof Tent to get it done.
The Superlite Roof Tent is available for pre-order now with a fulfillment date of November 2020. The tent is priced at USD$1,299, and you can add on the mattress for an additional USD$279, and a telescoping ladder for $100.
You'll also like:
12 Best Swag Tents for Camping
Autohome's Roof Tent Fits the Defender 110 Perfectly
Samaya Takes its Award-Winning Tent to the Next Level