Autohome's Roof Tent Fits the Defender 110 Perfectly
The Land Rover Defender 110 is out and living up to its heritage of going anywhere and everywhere. Land Rover is already offering four purpose-assembled accessory packs for the Defender 110, but they're pairing up with Autohome for a rooftop tent designed especially for the iconic vehicle.
You'll also like:
Samaya Takes its Award-Winning Tent to the Next Level
8 Best Rooftop Tents for Outdoor Adventure
The Verdict on the 2020 Land Rover Defender's Off-Roading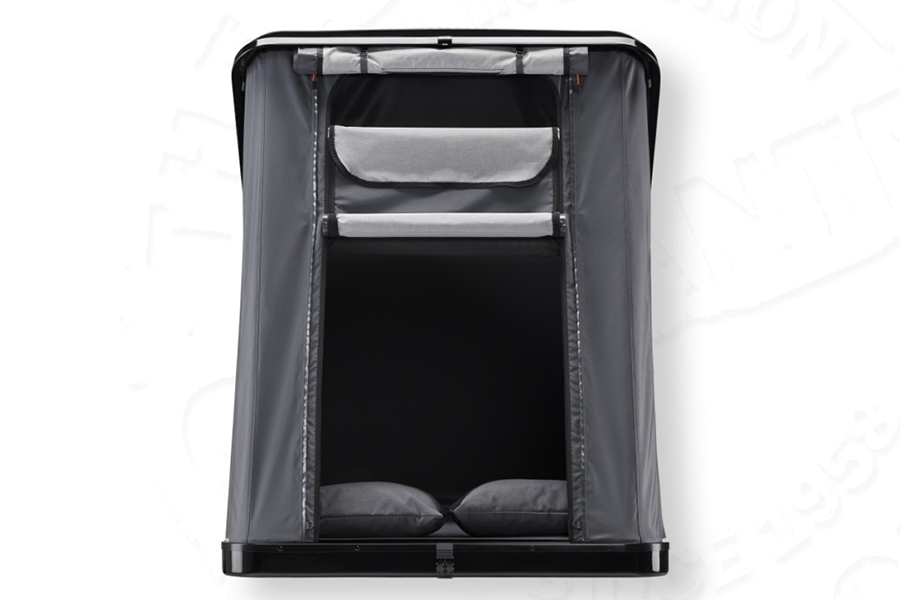 The Italian tentmaker has put together a tent that perfectly fits Land Rover's Expedition Roof Rack and Rails, which means the tent measures 7.5 feet by 4.2 feet by 4.9 feet. There's a total of 10 square metres of fabric that helps to expel heat and condensation. The doors and windows also feature mosquito nets that actually darken, allowing you to see out, but not allowing the outside to see in. That's a tent large enough to sleep two adults on a full-size cotton mattress that even comes with pillows. The interior also features an LED light as well as a storage net. The under-roof is insulated and soundproofed so that you stay dry and to cut down on noise if you're caught in a storm. There's plenty of room for sleeping or just hanging out, so when you get to your desired location, you'll be comfortable and safe.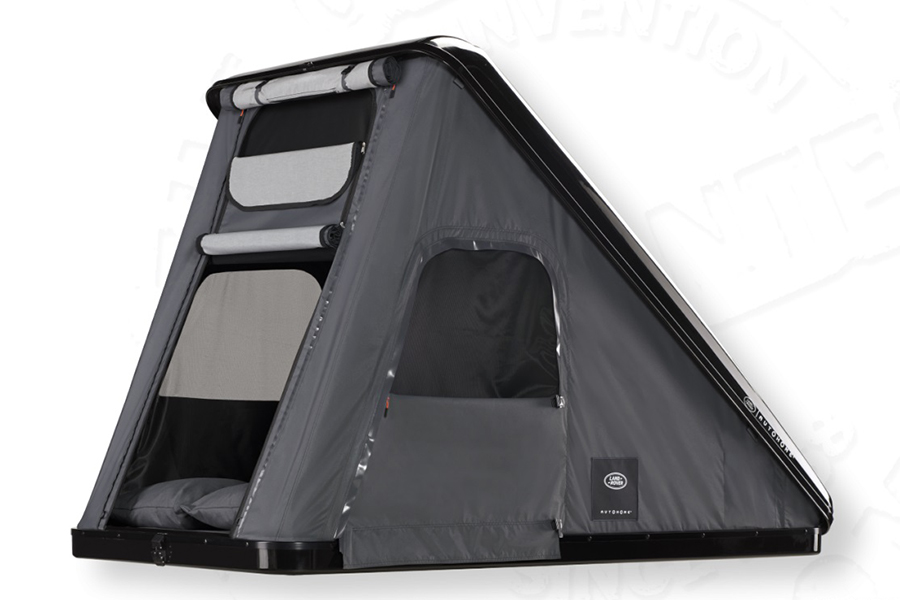 One of the differentiating factors of this tent is the easy deployment process. It's so simple of a process that one person can do it. All you have to do is allow the integrated gas struts to fully extend, unfurling the fabric of the tent. An extendable aluminium ladder that can be put on either the driver or passenger side provides access to the tent. The rear opening can be adjusted into six different variants. Takedown is just as simple. The top is brought down, stowing everything inside of the fibreglass box. Fully closed, the tent sits flat on the roof, so there's very little effect on the Defender's aerodynamics.
The Autohome Roof Tent for the Land Rover Defender 110 is priced at USD$4,200, and you can pick up yours to go along with your new Defender from the Autohome web site.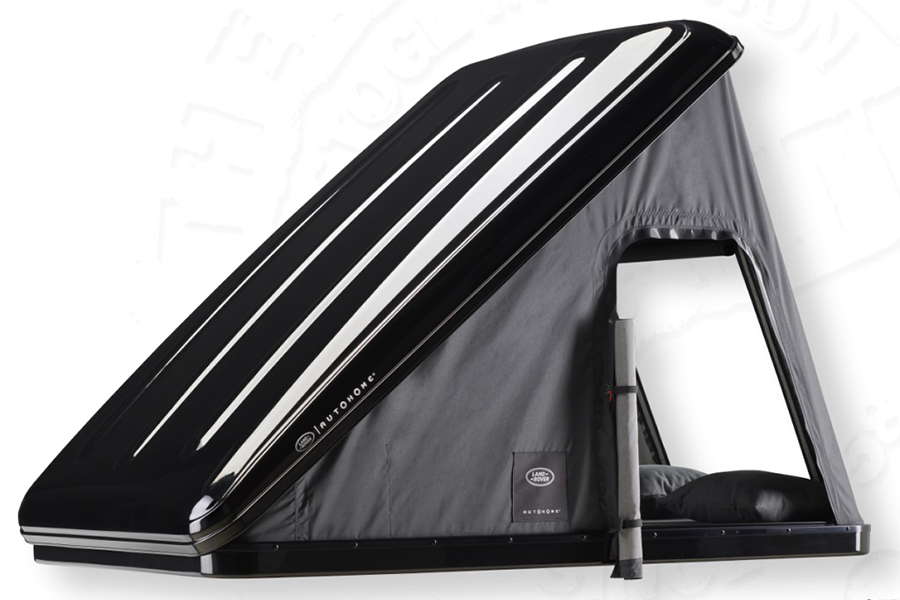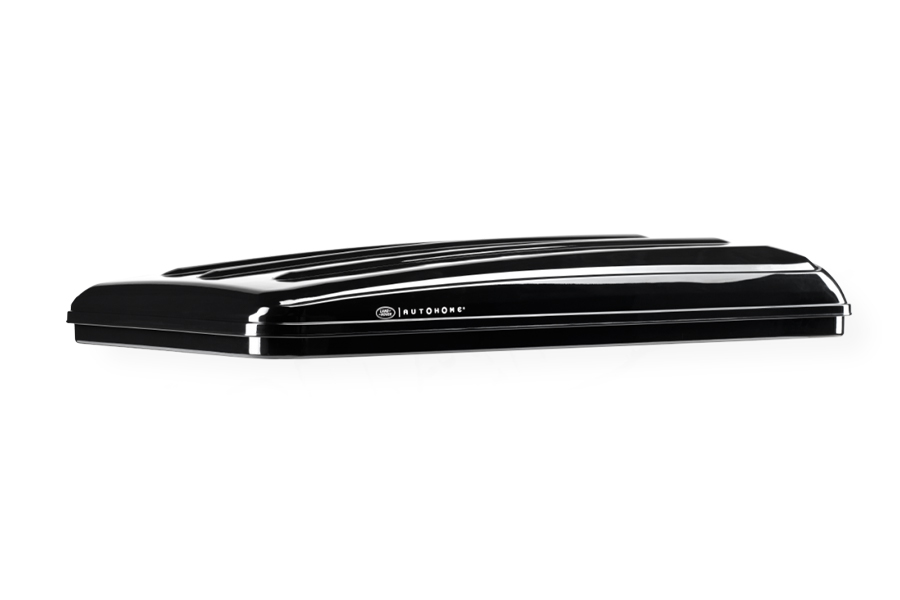 You'll also like:
Samaya Takes its Award-Winning Tent to the Next Level
8 Best Rooftop Tents for Outdoor Adventure
The Verdict on the 2020 Land Rover Defender's Off-Roading