Kuckoo's Tiny Square-Drop Trailer is Built for Big Adventure
Tear-drop campers were all the rage for a time, and now we're seeing that trend move more toward what is being called square-drop campers. These new designs still offer the compact size that made tear-drops popular, but they do so with fewer compromises. At the forefront of this new offering is Lochgau, Germany, based Kuckoo. The new release, Bruno, is an all-terrain, all-season trailer with plenty of amenities.
You'll also like:
$400,000 SAIC Maxus V90 Villa Edition RV is a 2-Storey Mansion on Wheels
17 Best Off-Road Camper Trailers
Toyota Tacoma Turned into the Ultimate Overlanding Trailer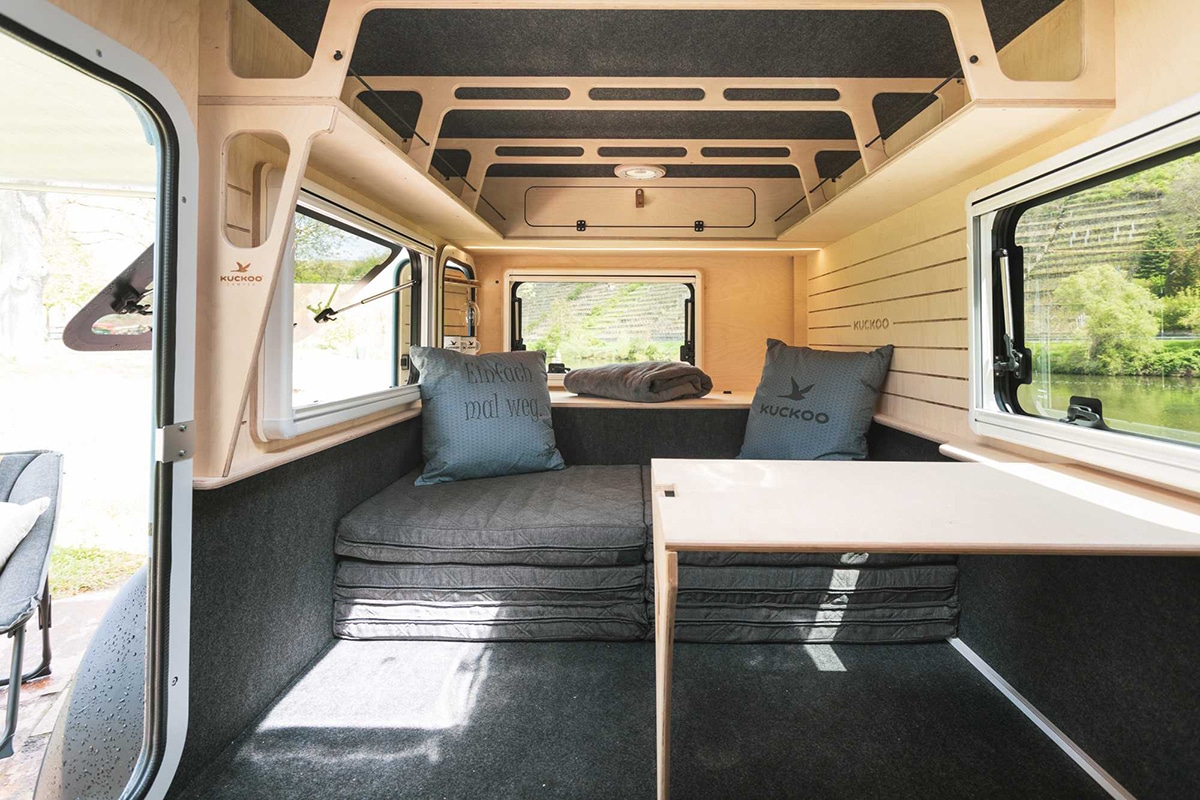 Not only does Bruno qualify as a mini-apartment on wheels, it was also designed to serve as a basecamp for all your adventures. The camper measures 4.45 meters in length, 1.85 meters in height, and 1.94 metres in width. Most passenger vehicles will be able to tow this tiny camper, and it's small enough that you could easily roll it into a garage for longer-term storage. A roof rack provides additional space for more cargo. The camper also comes with its own terrace space on the roof.
Inside, you'll find a nicely outfitted bedroom with a full-length bed. Ample storage can be found judiciously placed throughout the cabin with three generous cupboards as well as pockets and shelves. A skylight above the bed lets in natural light, but also provides a view of starlit nights. The kitchen combines a burner stove, sink, and cooktop combo as well as a fridge/freezer combo.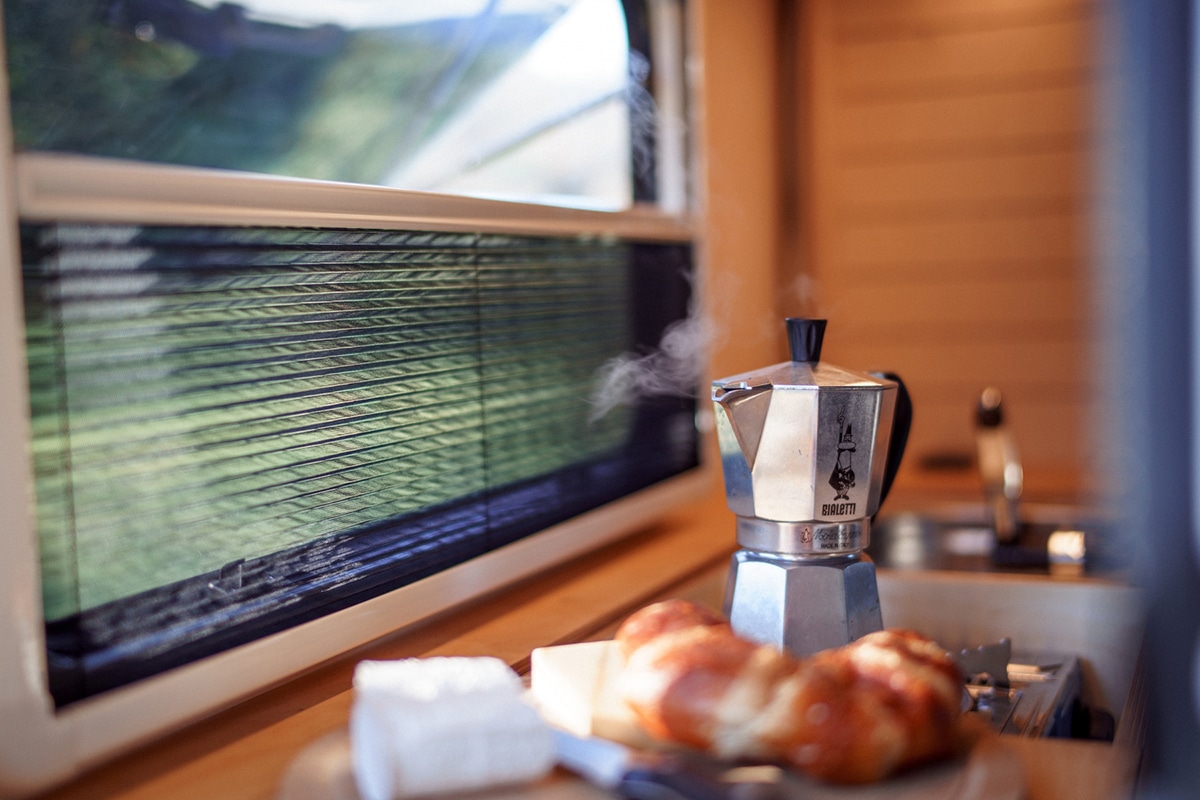 In an innovative approach, the kitchen can actually slide outside of the camper to serve as an outdoor kitchen. The windows are outfitted with integrated blinds and mosquito nets. The camper also includes interior and exterior LED lighting and a 12V power supply complete with outlets. You can add on solar panels and an inverter, an outdoor shower, and an awning for the outdoor kitchen as well.
Bruno is also affordable. Kuckoo is offering the square-drop camper for roughly $19,228. With all the versatility of a tear-drop camper yet all the amenities of larger trailers, Kuckoo's Bruno is the perfect basecamp for your outdoor life.
---
Featured Video from Man of Many
---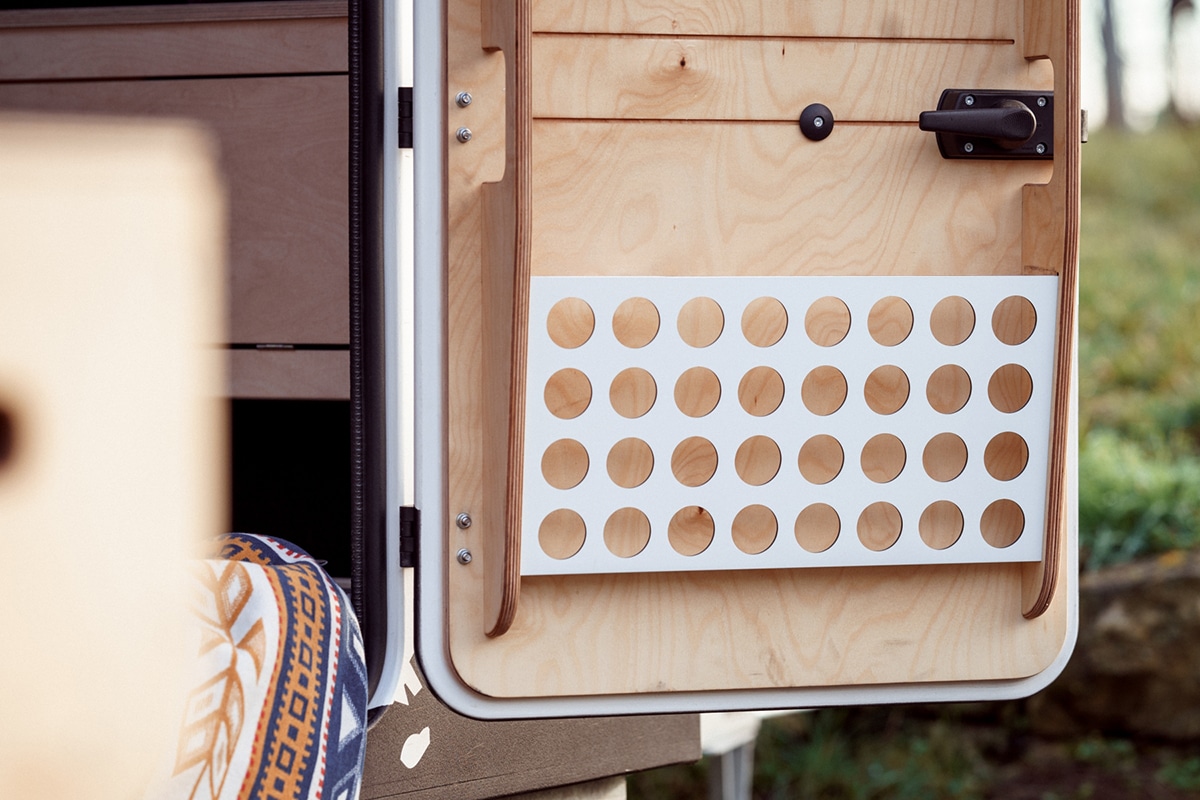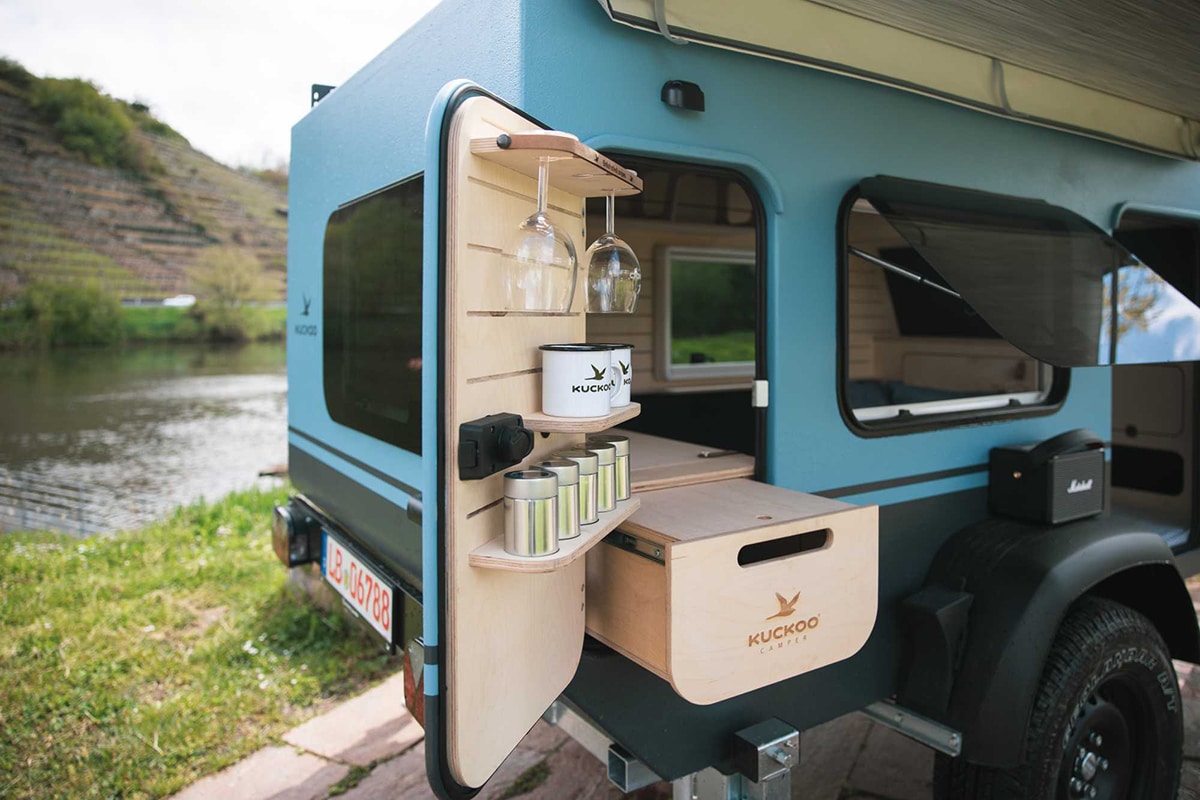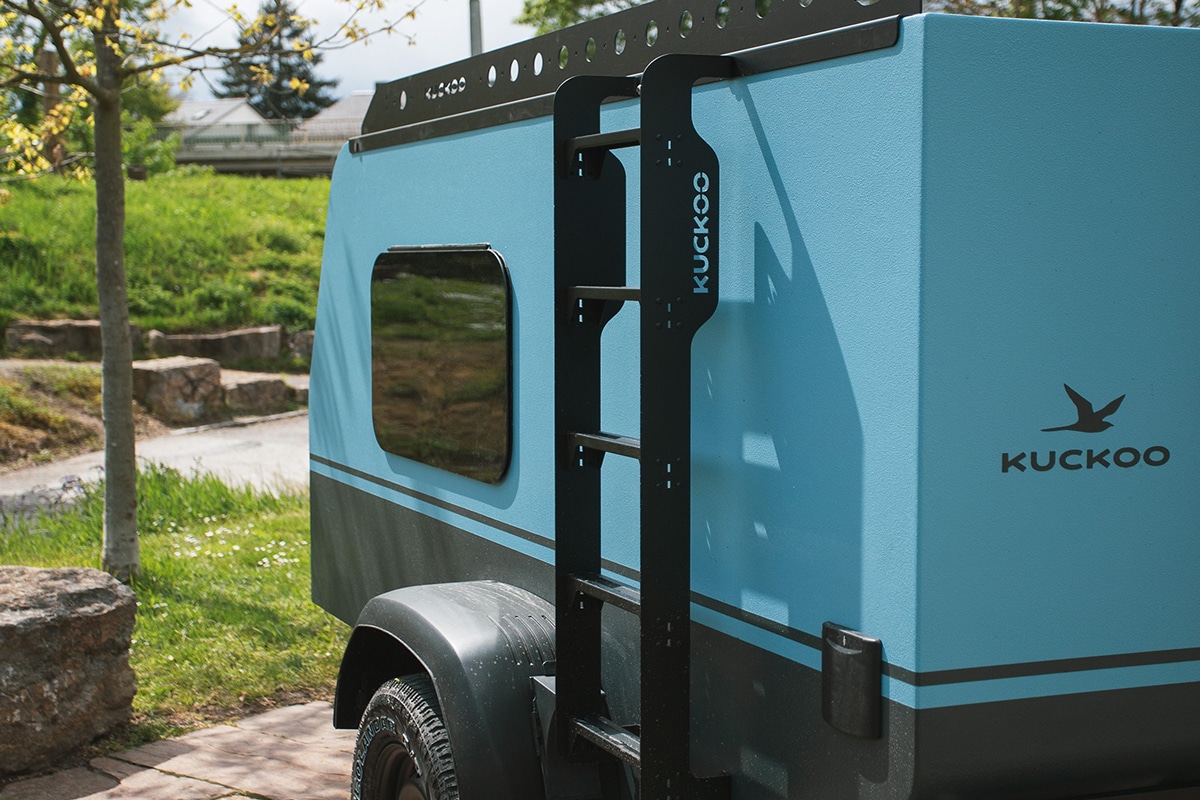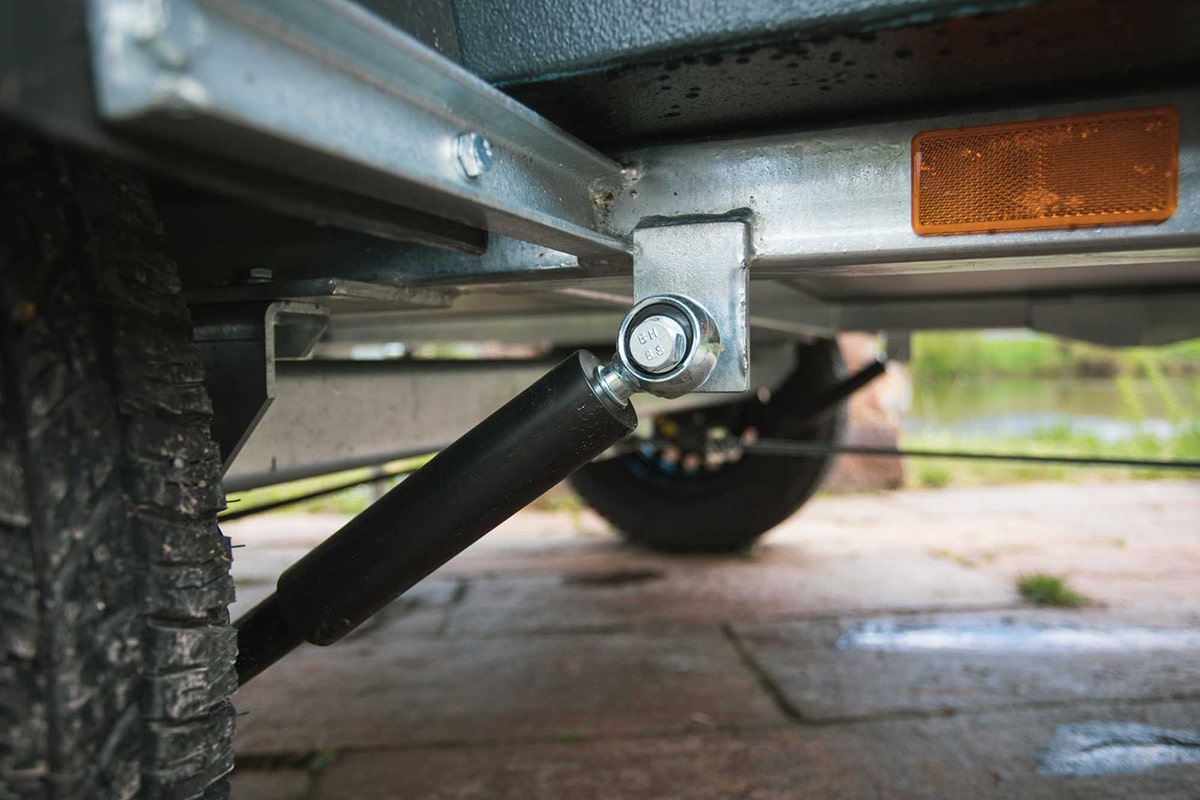 You'll also like:
$400,000 SAIC Maxus V90 Villa Edition RV is a 2-Storey Mansion on Wheels
17 Best Off-Road Camper Trailers
Toyota Tacoma Turned into the Ultimate Overlanding Trailer
---
Featured Video from Man of Many