The OPUS OP15 Hybrid Caravan Brings It All With You
The challenge with trailers is that you can't really take them off-road. They're more designed to be hauled to a manicured campground on maintained roads. Those trailers that are capable of going off-road are so Spartan as to barely qualify as a trailer but rather are more glorified tents slapped on a set of wheels.
OPUS has been creating truly off-road capable campers for years now, and their OP15 Hybrid Caravan is ready to go wherever you want to take it.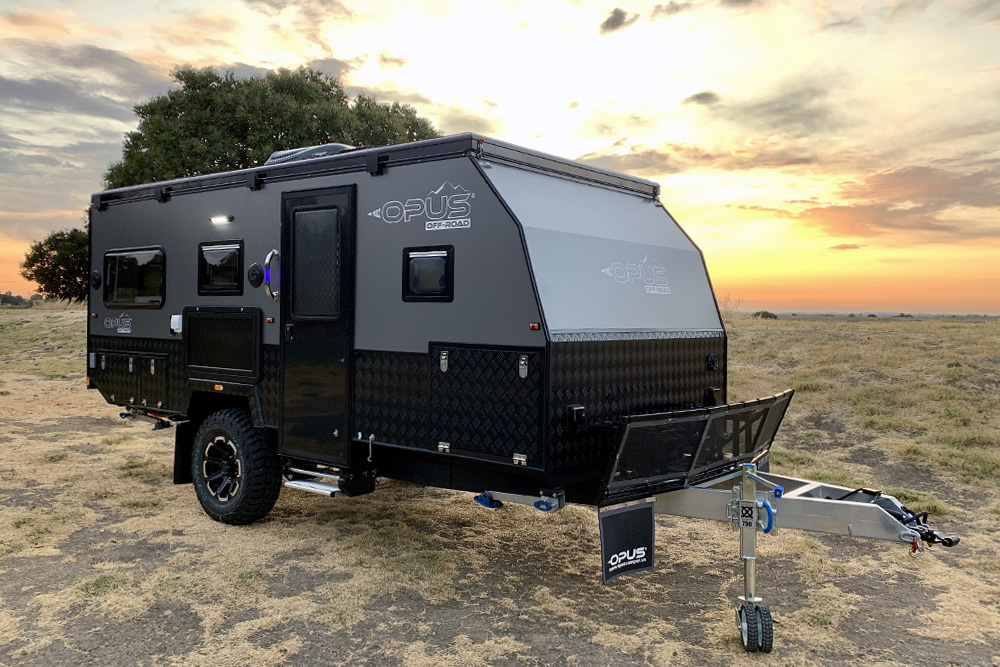 The OP15 is the first full-size, hard-sided camper from OPUS, but don't let that design fool you. It's more than capable to handle any terrain. The first thing you'll notice about the OP15 is its ability to expand and provide more room for enhanced comfort. The camper features a pop-up top to provide extra headroom. The interior is also expandable.
Providing even more room on the inside, the kitchen has been moved to the outside, being rigged into drawers that slid out of the camper's side. Being able to collapse down to a smaller size is important when trying to take on narrow roads and trails. Weighing in at 4,690 pounds, this camper shouldn't be a problem for a small pickup truck. Uneven terrain is conquered by twin shock absorbers. The trailing arm is also done with independent suspension for each wheel.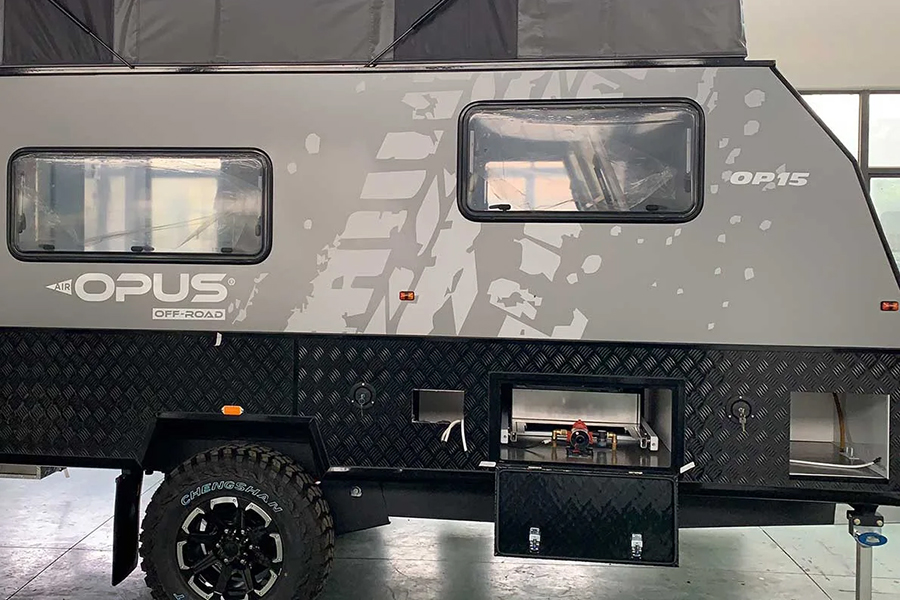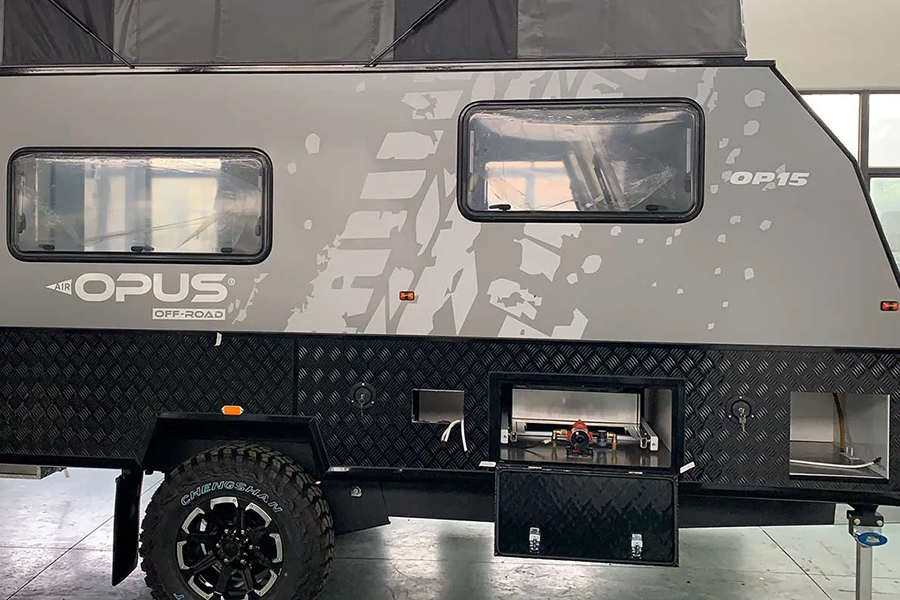 The OP15 can hold 63 gallons of fresh water and it is outfitted with a 17-gallon grey water tank and 10-gallon black water tank. Three 100Ah AGM batteries provide electricity, and a 300W solar system keeps the juices flowing. The exterior kitchen slides out with a prep deck, stove, pantry, and a Dometic CFX75 fridge.
On the inside, there's plenty of space for a king size bed and twin bunk beds. The full bathroom features a shower, sink, and a chemical toilet. You can also add an on-demand hot water heater, air conditioning, an integrated speaker entertainment system, and a television.
Off-roading doesn't mean you have to give up the nicer things of life—especially when you can haul them with you in OPUS's OP15 Hybrid Caravan.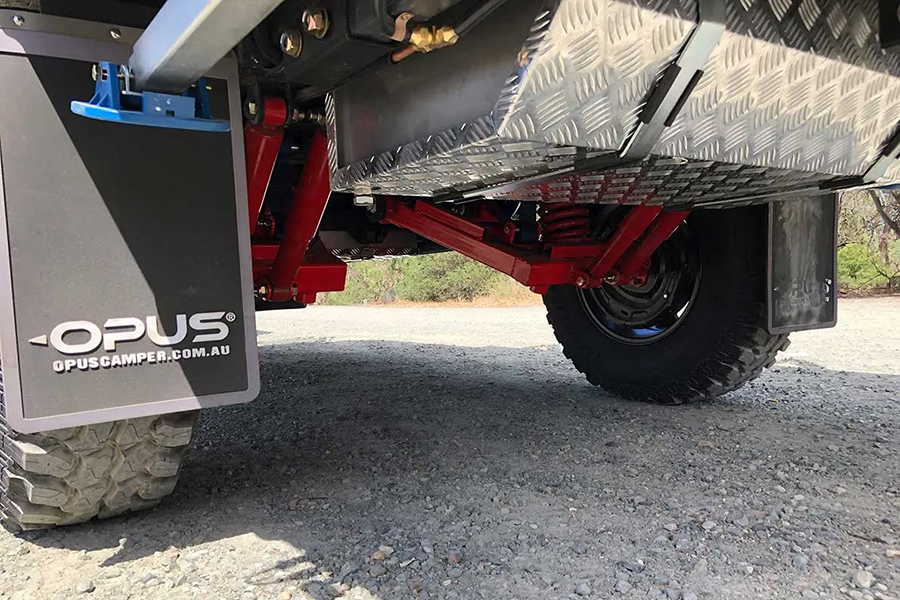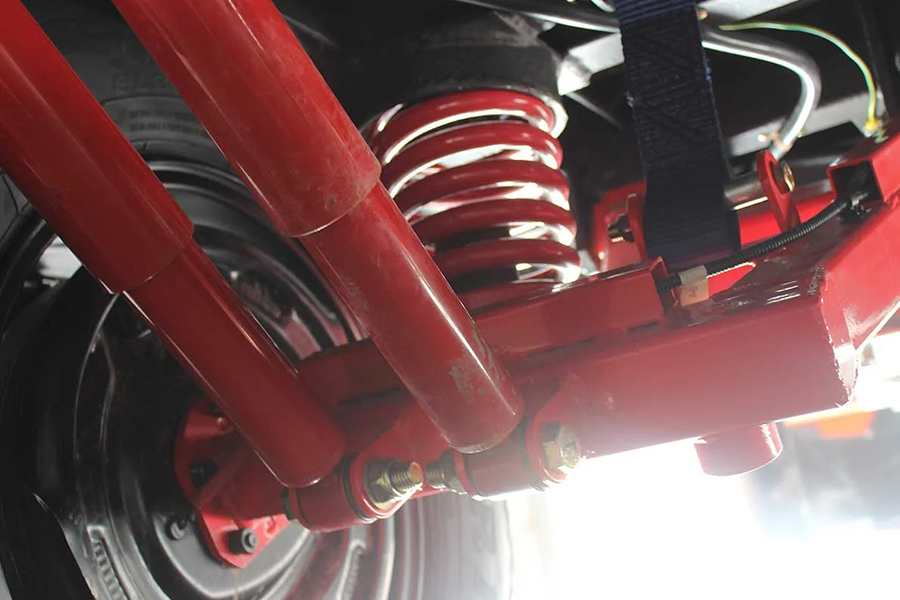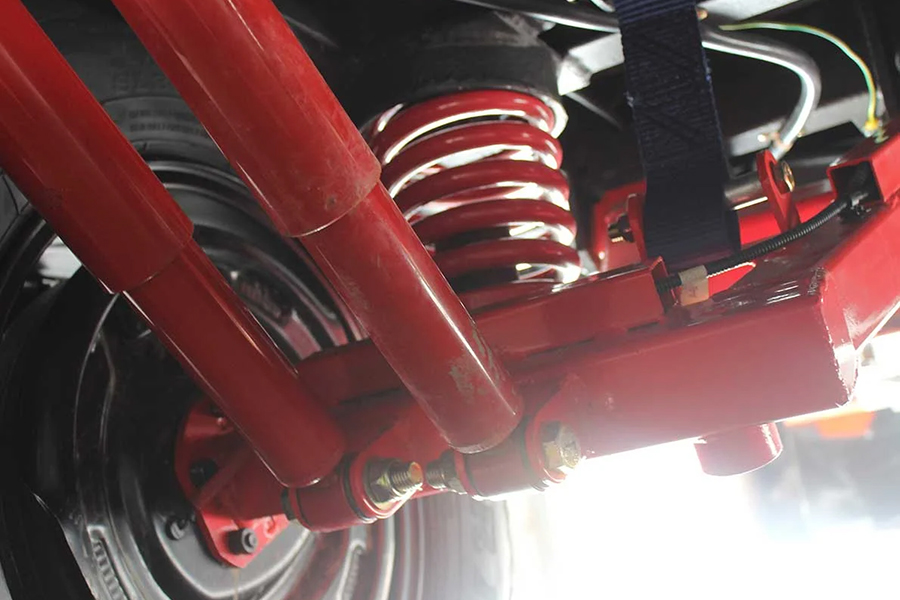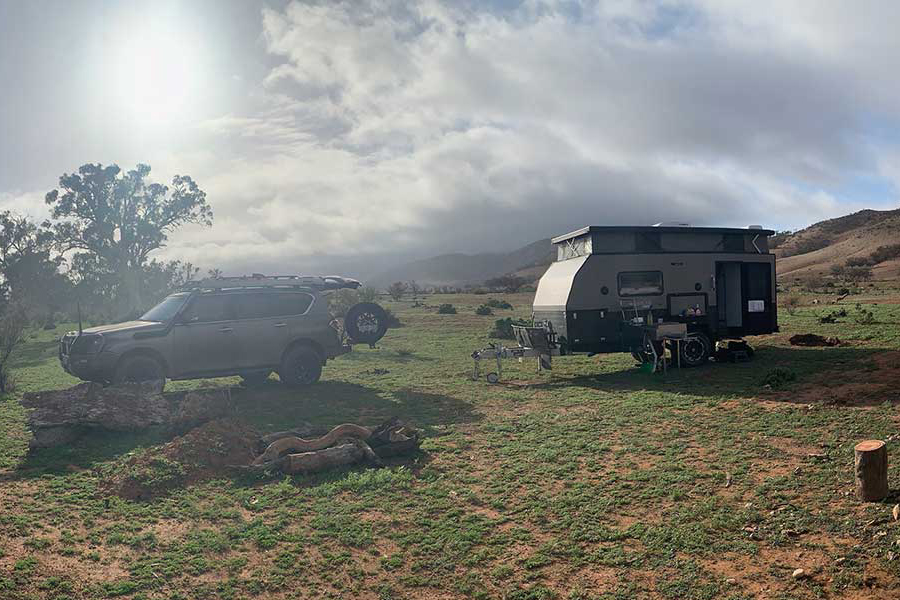 Genera FAQ
How much is an Opus Op 15?
THe Opus Op 15 retails for $45,000.
What does Opus 15 weigh?
The Opus OP 15 weighs 4,960 pounds. It can be towed by rigs including the Jeep Gladiator and Toyota Tacoma but if you are tackling really steep hills you may need something a bit stronger.