Peugeot Boxer 4×4 Camper Van Is Big Enough to Go Anywhere
You know those memes where a car has a canoe lashed to its roof and it makes it look like the canoe is gigantic? That's not because the canoe is oversized, it's because the car is way too small for the load it's carrying. Peugeot has a 2021 Jaguar F-Pace is All About Luxury Performance van concept—the Peugeot Boxer 4.4 Camper Van—that is pictured with a canoe strapped to its roof, and the canoe looks absolutely tiny compared to the van.
But size isn't everything when it comes to this camper.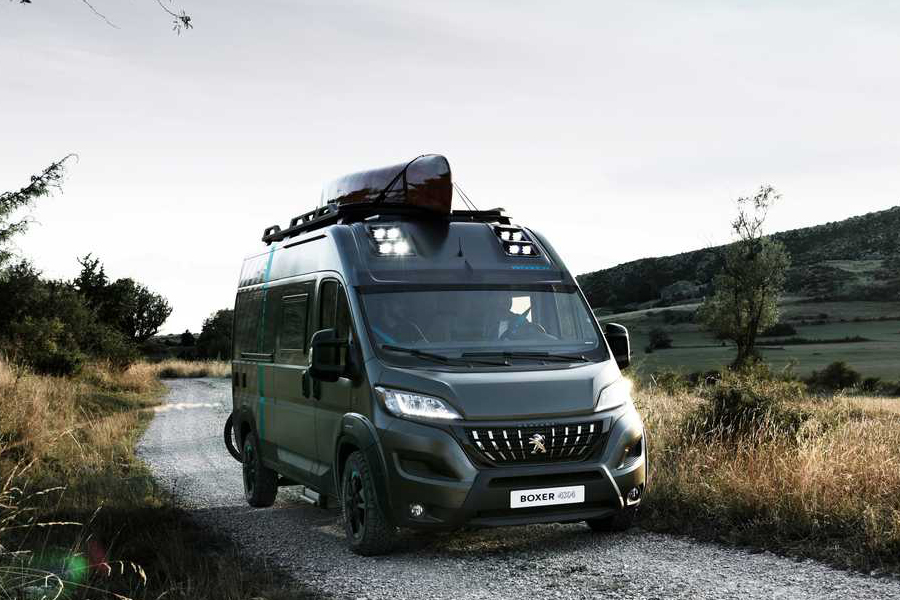 The Boxer is designed to be a "go-anywhere" camper for three people. On the inside, there are 107.6 square feet of living space. That space is utilized for a bathroom, kitchenette, and a sleeping area. Peugeot didn't spare expense in decking out the interior, using plenty of Greval Grey Alcantara. For the floor, Peugeot used recycled plastic.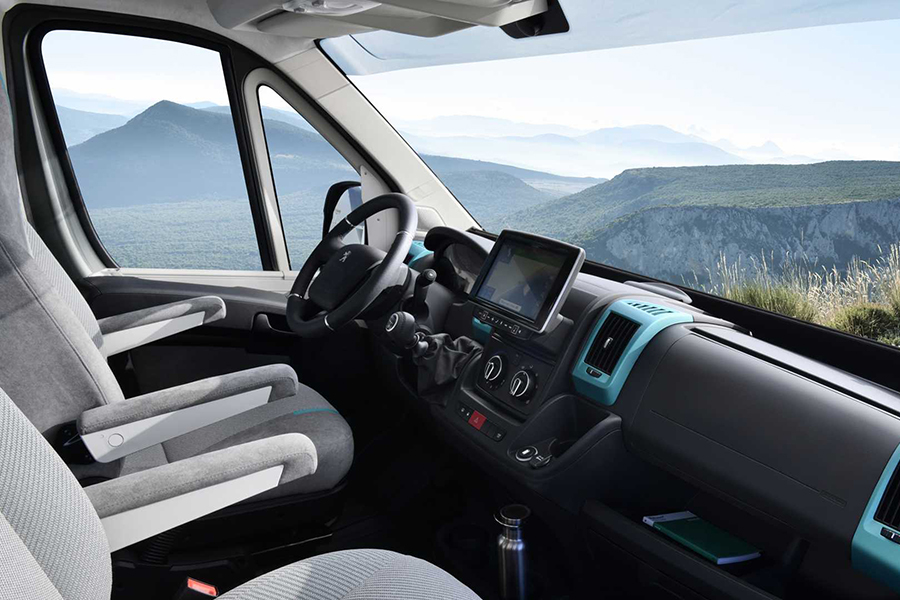 It's easy to say that the van can go anywhere, but Peugeot actually means it, backing the van up with Peugeot's BlueHDi 165 engine. The engine is capable of 273 lb-ft of torque, which is transferred to a six-speed manual transmission. The van is part-time four-wheel-drive, which is controlled from the dashboard. Ground clearance could be an issue, with the Boxer's ride height coming in at only 1.18 inches in the front and 1.969 in the back. That didn't stop Peugeot from outfitting the van with BF Goodrich off-road tyres.
While you're out there exploring, you won't have to worry about getting lost as the van comes with an Alpine navigation system integrated into the dashboard. The system has been programmed to avoid low bridges and narrow roads where it won't fit or might have a problem. The path will be lit up by eight LEDs that are situated above the windshield.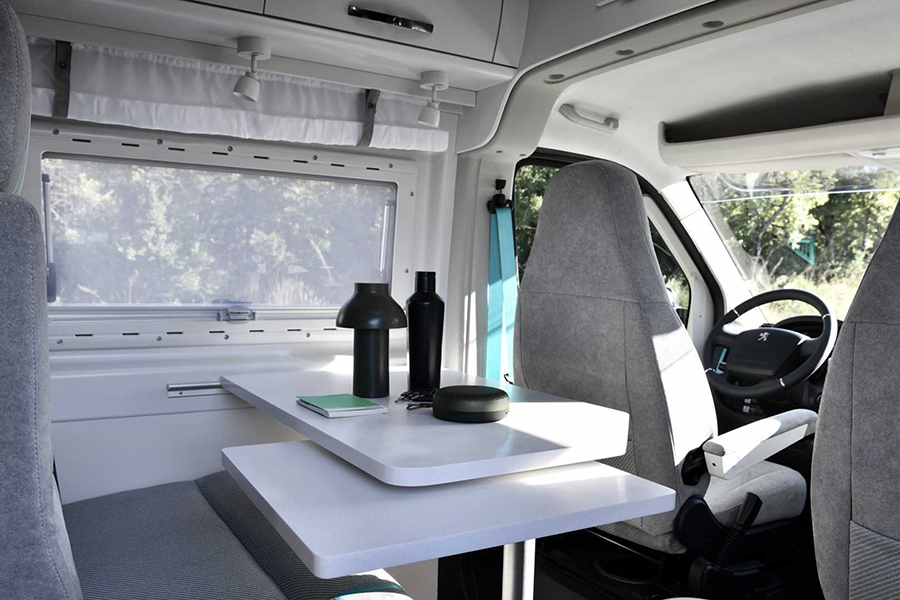 The van also comes with a Peugeot eM02 FS Powertube electric mountain bike on the rear-mounted rack so that when you get to your destination, there's still plenty of fun to be had. This is a big rig, and it really will take you wherever you want to go.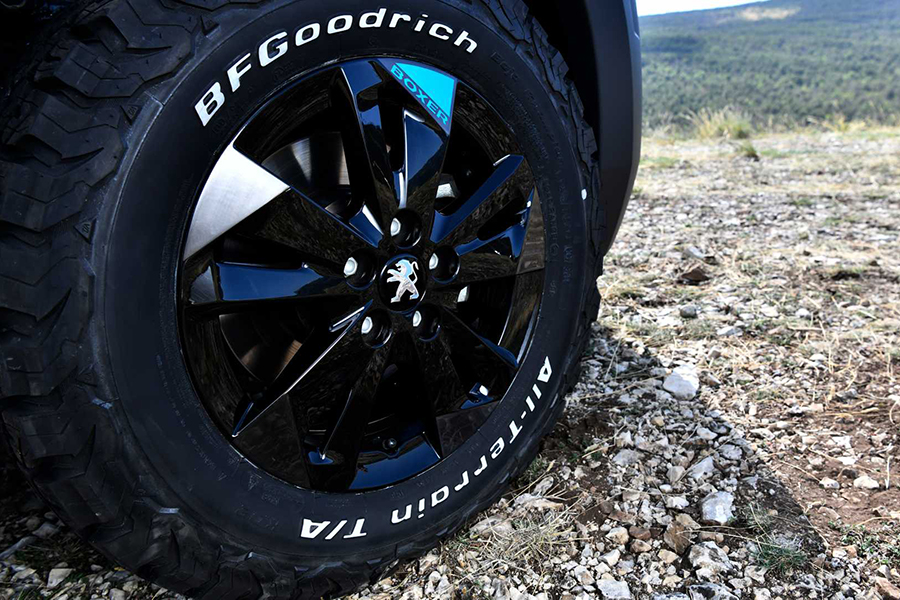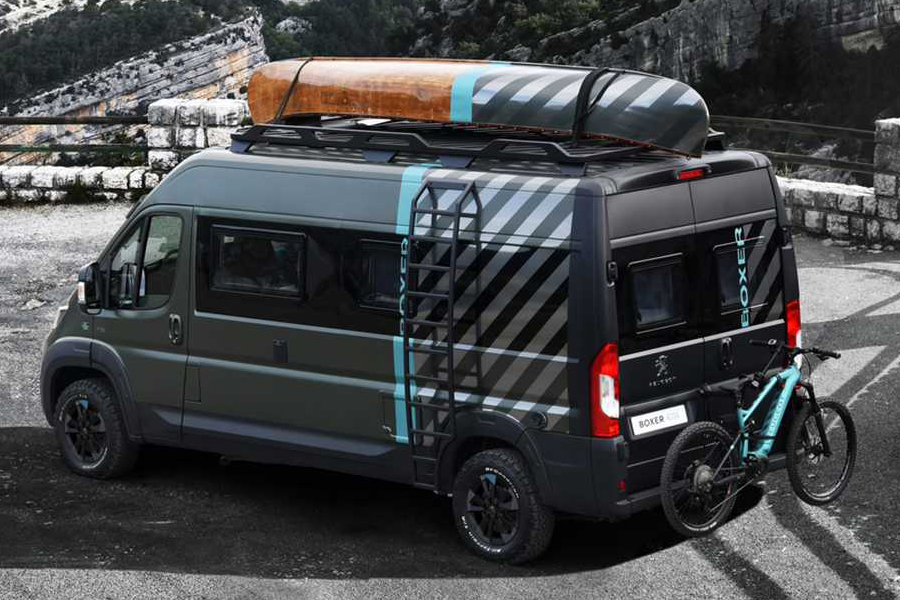 You'll also like:
Exclusive Outfitters Custom Builds Your Dream Sprinter Van
Earthroamer LTI RV's Mission is All Luxury
Enter This Prize Draw For the Chance to Win a Brand New VW Camper Van