This $85 Ultralight Sleeping Pad Has Room for Two
The claim is that couples who backpack together stay together, although if you need extra reassurance, how about a decent night's sleep courtesy of the Massdrop x Klymit Ultralight Double sleeping pad? It's the perfect air mattress for the partner who's bound to complain during a camping trip.
Lighter and more affordable than many double pads/ camping mattresses on the market, the Ultralight Double is also available in your choice of insulated and uninsulated versions for if you're camping during the warmer or cooler months. Either option is a great alternative to that old trick of cinching two single-width pads together, which is guaranteed to result in gaps and creases throughout the night.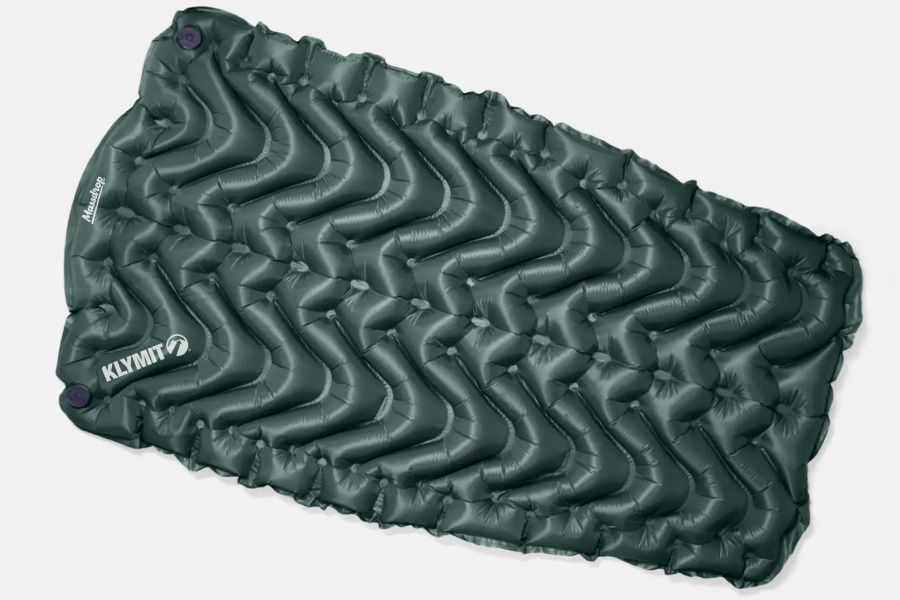 Instead, the Ultralight Double makes for seamless cuddling or a lavish camping bed for solo sleepers unwilling to give up a plush and roomy experience. The sleeping pad measures more than 3 inches (7.62cm) thick, so wherever you camp, it will feel like you're sleeping on a cloud.
Ultralight Double is made with 20d nylon: a lightweight, durable fabric that stays quiet as you move, dries quickly when it gets wet, and blends in nicely with wilderness surroundings.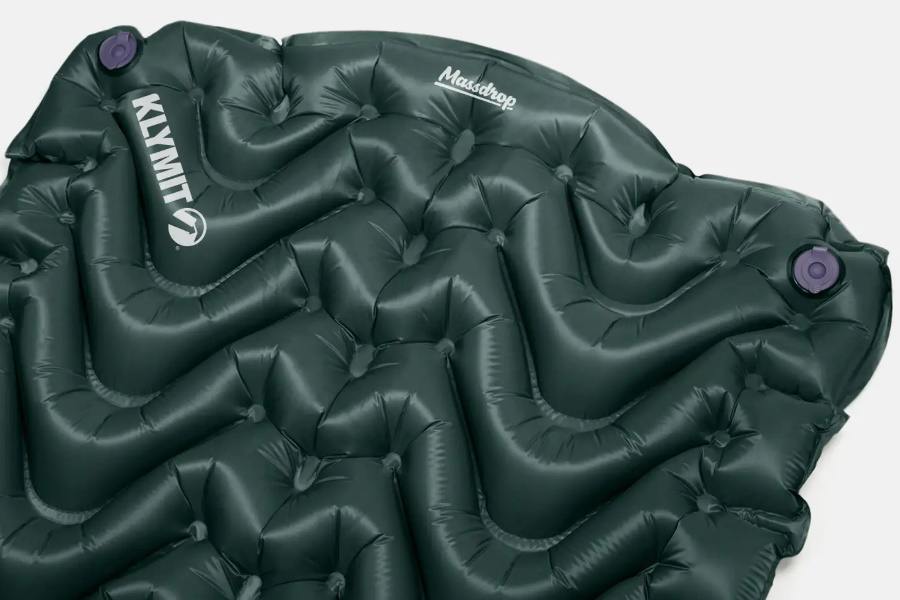 The bottom features a non-slip treatment that helps keep the pad in place on slippery shelter floors. The flat valve even reduces the time it takes to manually inflate and can be attached to an inflation bag for a more convenient setup. To ensure your pad deflates quickly and completely, the sleeping pad has separate valves for inflation and deflation.
What more could you possibly want from a comfortable sleeping pad when camping under the stars or amongst the great outdoors? This sleek, compact pad is the good night's sleep you never thought possible outside the bedroom, and it will only set you back $85!