Decathlon's 2 Seconds Easy Tent Says it All
There's a reason why Decathlon named their new tent "2 Second." That's about how long it takes to set it up. That's not exaggeration—all it takes to set up the tent is to pull on the cords fixed to either end of the tent. A quick tug and you've got a tent large enough for two people. And no worries about the rainfly; that's built in.
You'll also like:
Autohome's Roof Tent Fits the Defender 110 Perfectly
17 Best Off-Road Camper Trailers
Samaya Takes its Award-Winning Tent to the Next Level
The Easy Tent is a bit heavier than other tents, coming in at around 10 pounds instead of the typical four, but that extra weight comes by way of the setup apparatus. There's also the little detail of the material that Decathlon used for the tent. Here, too, we add in weight but for good reason as well. The material is waterproof and durable to begin with. It also acts as a blackout, so regardless of the time of day, it will be perfectly dark inside the tent. The tent can resist winds up to 30 miles per hour, so it's a solid abode that you won't have to worry about in bad weather. It will also stay up to 30 per cent cooler inside than other tents do. And take down is just as simple as set up. Just press two buttons and the tent will collapse. Then it's a simple matter of rolling it back up and putting it in the carrying bag.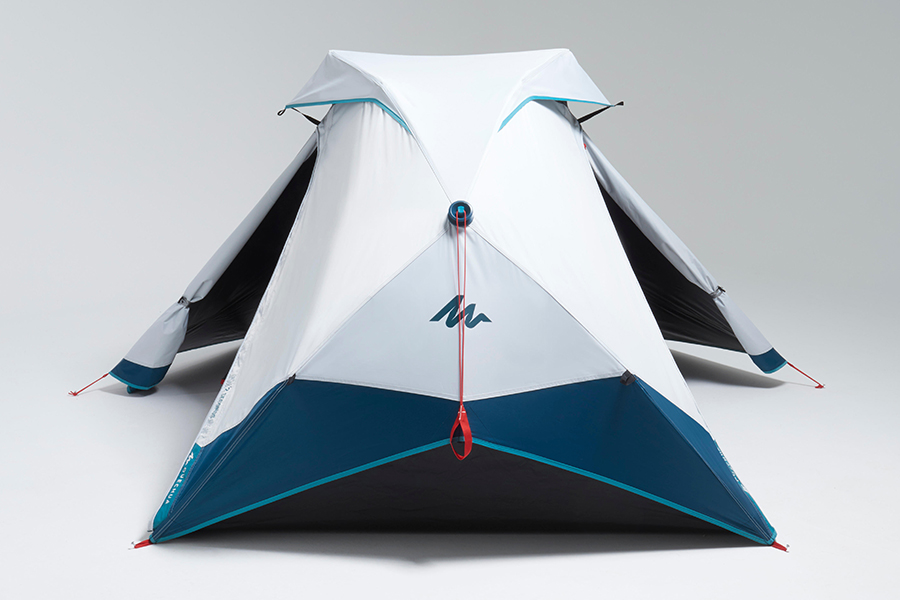 "For over four years, engineers, designers, product managers and customers exchanged and challenged ideas and concept in order to develop the 2 Seconds Easy, with the aim of trying to improve its folding action and compactness," explains Fabien Marescaux, product manager for Quechua, the sub brand of Decathlon responsible for the tent. "In this way, a new smart and accessible product was developed and tested by Quechua teams to ensure mobility and speed. The refolding feature is what's really special about the 2 Seconds Easy—it is far and away the easiest breakdown of any tent we've ever produced."
The 2 Seconds Easy Tent is available for pre-order now for just $199. Shipment should start mid-August, and for those that get in on the early bird offer, you'll also get a free hiking bottle.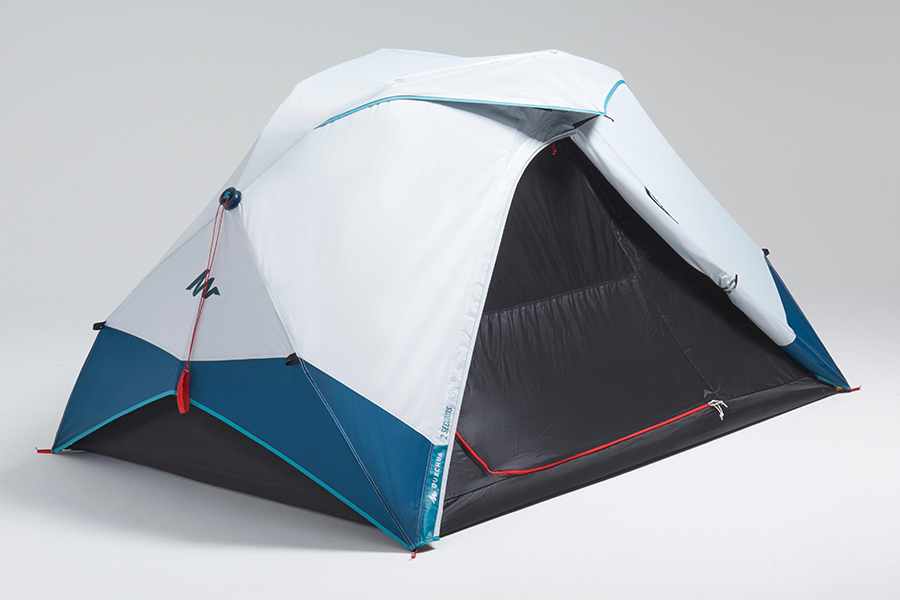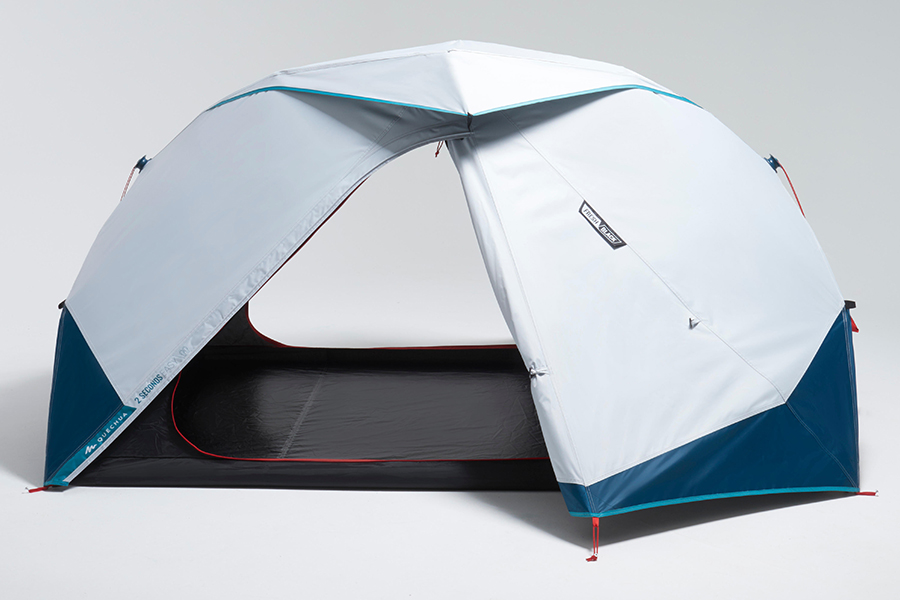 You'll also like:
Autohome's Roof Tent Fits the Defender 110 Perfectly
The World's Smallest Multitool Has Just Been Upgraded
Samaya Takes its Award-Winning Tent to the Next Level