14 Best Ski and Snow Goggles to Hit the Slopes in This Season
If you're hitting the slopes, you need to strap on a pair of high-quality ski goggles. After all, there's no point trying to take in the amazing views and vistas of the snow and the mountains, if you can't see what's in front of you. To make choosing the right pair feass, check out our list of the best ski and snow goggles available.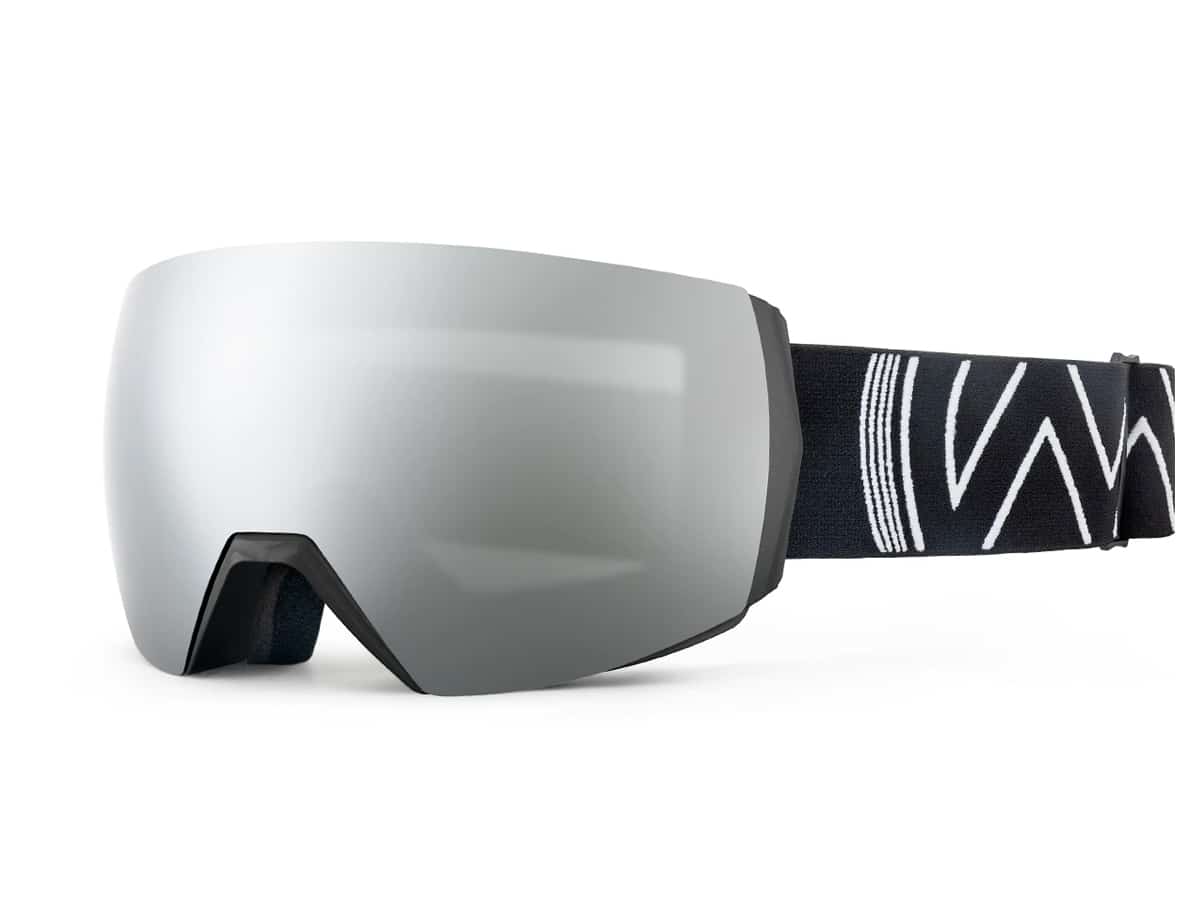 1. Outdoor Master ULTRA XL Snow Goggles + Lens Bundle
For years, Outdoor Master has been plying us with great quality ski gear at insanely affordable prices, but the new ULTRA XL Snow Goggles might just be the brand's best yet. The latest additions feature Toric lens, a new lens shape design that combines the low distortion and clearer view of the cylindrical lens and the wide peripheral vision of the spherical lens, allowing you to see more. There is also Colour-Optimisation Technology that provides high definition optics by filtering blue light, which helps to boost the contrast and improve colour brightness. In terms of clarity, the brand has added Super HD Technology which reduces the refraction to allow the focus to fall precisely on the retina. Finally, the ULTRA XL goggles' Anti-Fog Coating gives three times the fog-free performance compared with ordinary lenses, which, paired with Outdoor Master's triple layer foam to maximise air ventilation, gives you serious clarity & zero fogging. Best of all, Man of Many readers can score a whopping 15% off these awesome ski googles. To redeem the offer, simply use the exclusive code: MANOFMANY15 and get into a fresh pair of shades this ski season.
Price: $99.99
Brand: Outdoor Master
Colour: Customisable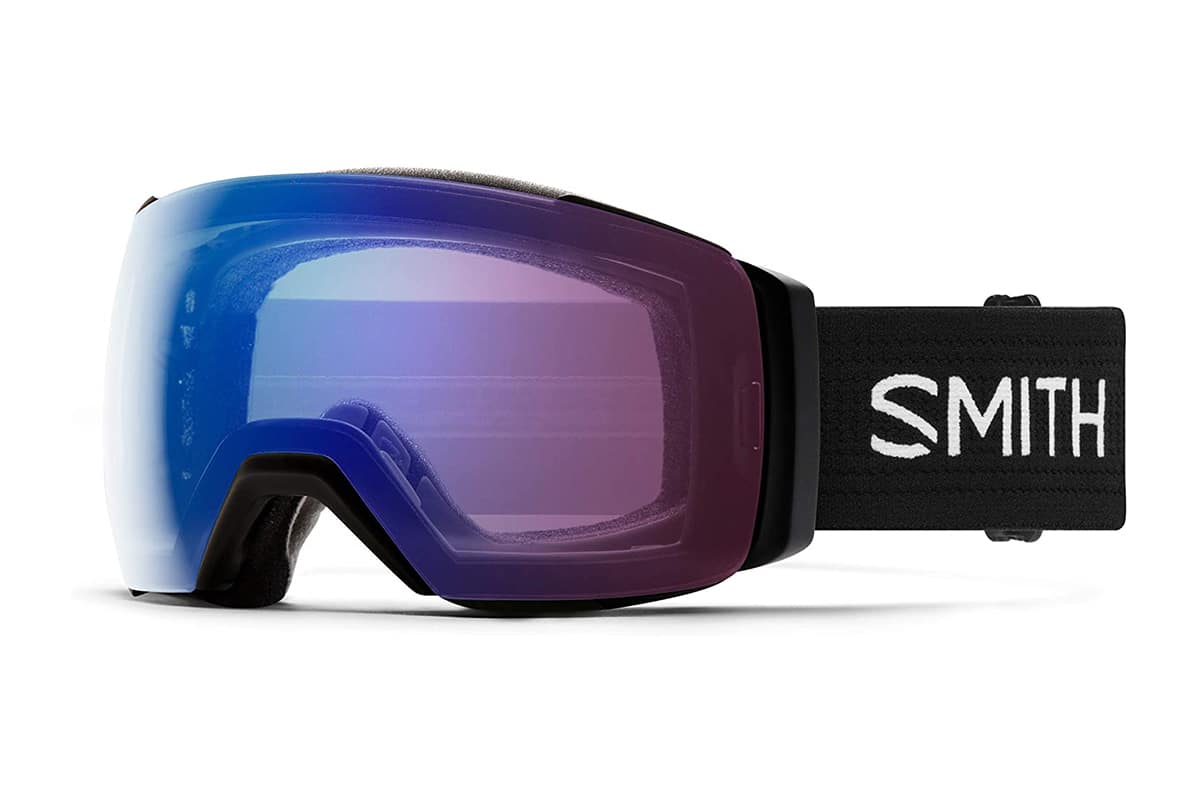 2. Smith I/O Mag ChromaPop Goggles
The Smith I/O Mag ChromaPop Goggles feature a smith mag interchangeable system that includes bright light and low light chromapop performance lenses. That delivers superior clarity and visual performance across a broad range of conditions. The goggles feature a quick fit strap adjustment system with a clip buckle, it is also helmet-compatible.A microfiber goggle bag with a replacement lens sleeve is also included.
Price: $370.11
Brand: Smith
Colour: Black/Chromapop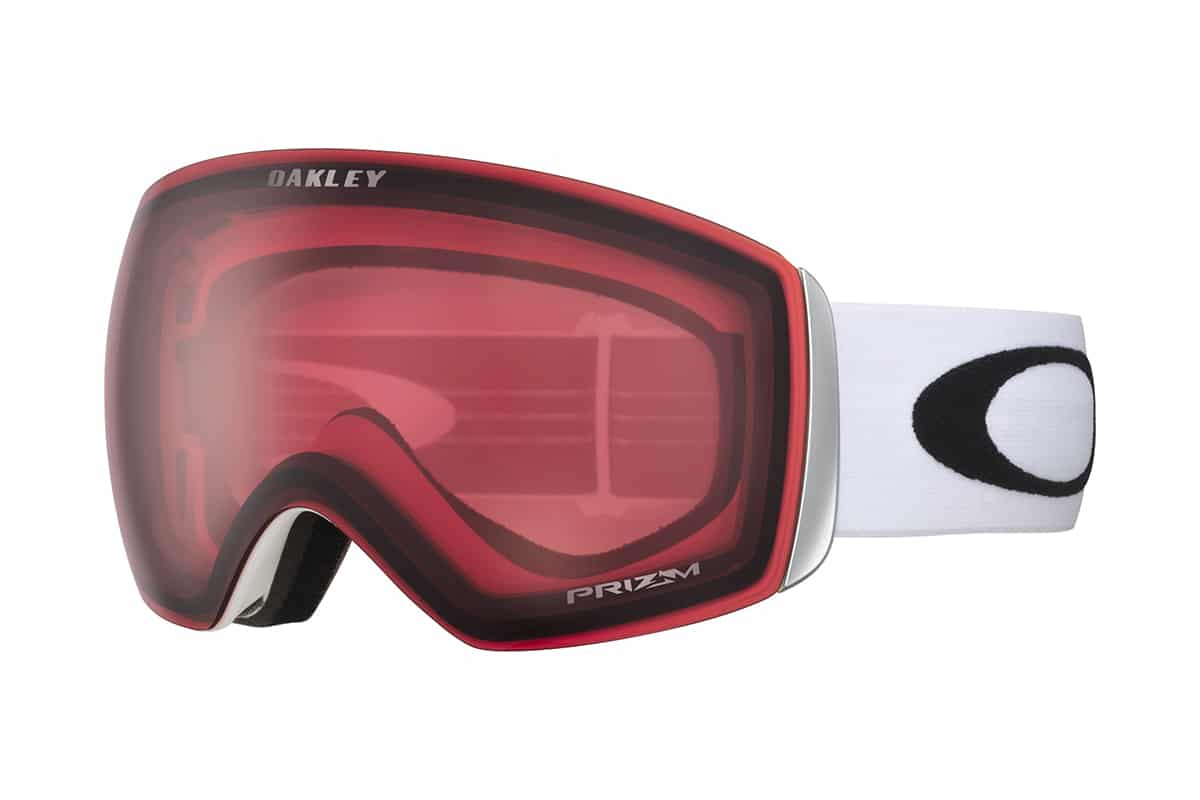 3. Oakley Flight Deck Prizm
Oakley Flight Deck Prizm are inspired and designed to mimic the helmet visors of fighter pilots. The large-sized fit of the Flight Deck maximizes your field of vision. The Oakley Flight Deck Prizm goggles are designed with Oakley's Ridgelock Technology, which makes changing lenses quick and easy while still allowing a complete lens seal to prevent harsh conditions from penetrating your goggle. The goggles also come with a micro bag to carry them in.
---
Featured Video from Man of Many
---
Price: $267
Brand: Oakley
Colour: Various
$8,000 Limited-Edition Louis Vuitton Marble Snowboard Hits the Slopes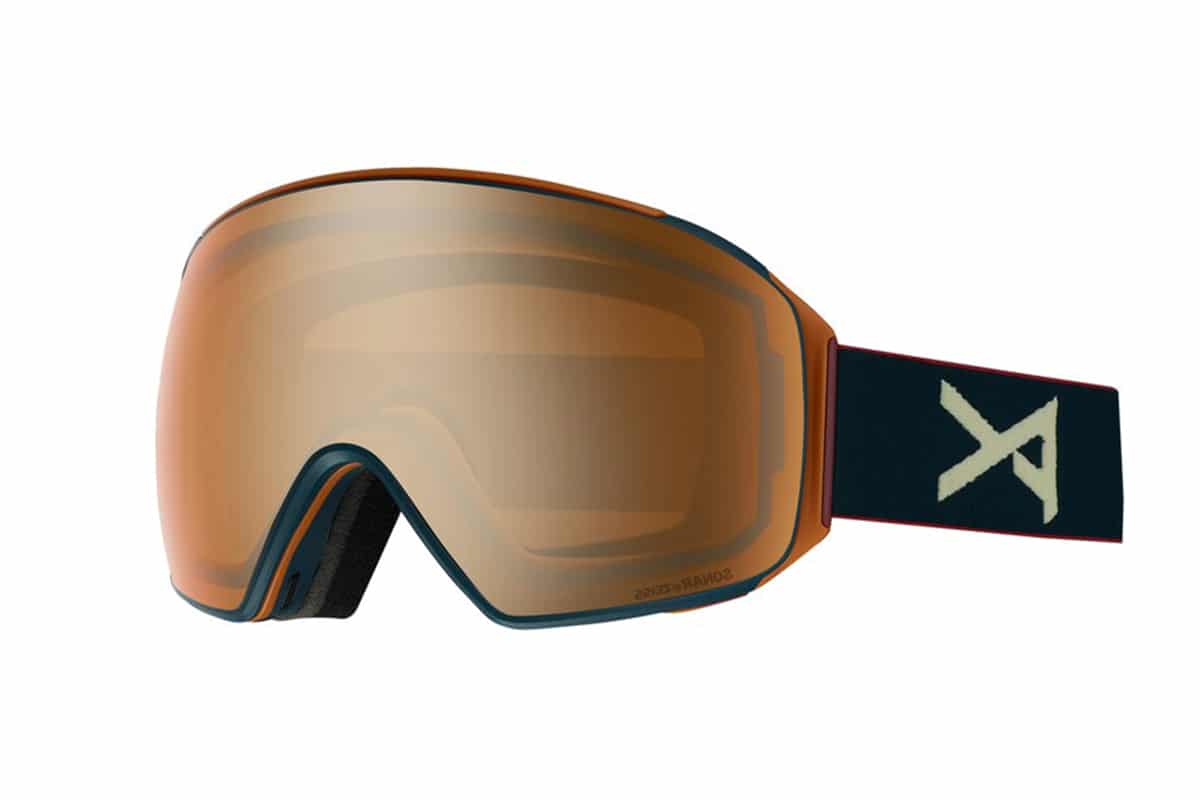 4. Anon M4 Toric Sonar
The Anon M4 Toric Sonar goggles offer one of the most precise helmet-to-goggle fits as well as maximum field of vision with SONAR by ZEISS clarity. These powerful magnetic lens retention and the unprecedented versatility to switch between toric and cylindrical lenses. Two toric lenses are included, one is installed in the frame, and the other is a spare. A compression-moulded case and a microfiber goggle bag for storage and cleaning the lenses are also included.
Price: $ 300
Brand: Anon
Colour: Various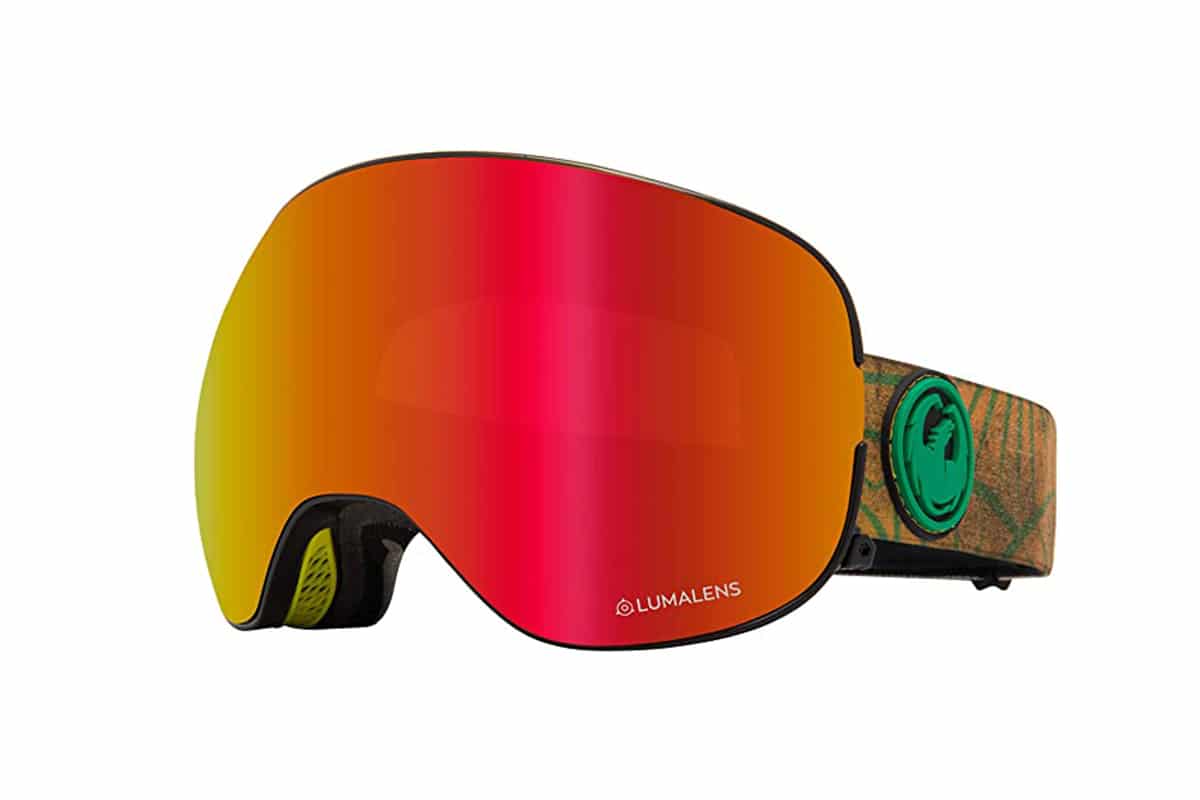 5. Dragon X2
The Dragon X2 combines the proven performance of the dragon patented Frameless Lens Technology with Swiftlock. It also features an easy on-and-off mechanism that makes swapping lenses faster, easier and more secure than ever. The X2 is Dragons most advanced goggle yet, allowing riders to adapt instantly in all kinds of conditions while still looking fly. Two lenses are included both with a superb anti-fog coating, one is installed in the frame, and the one is a spare.
Price: $288.75
Brand: Dragon
Colour: Various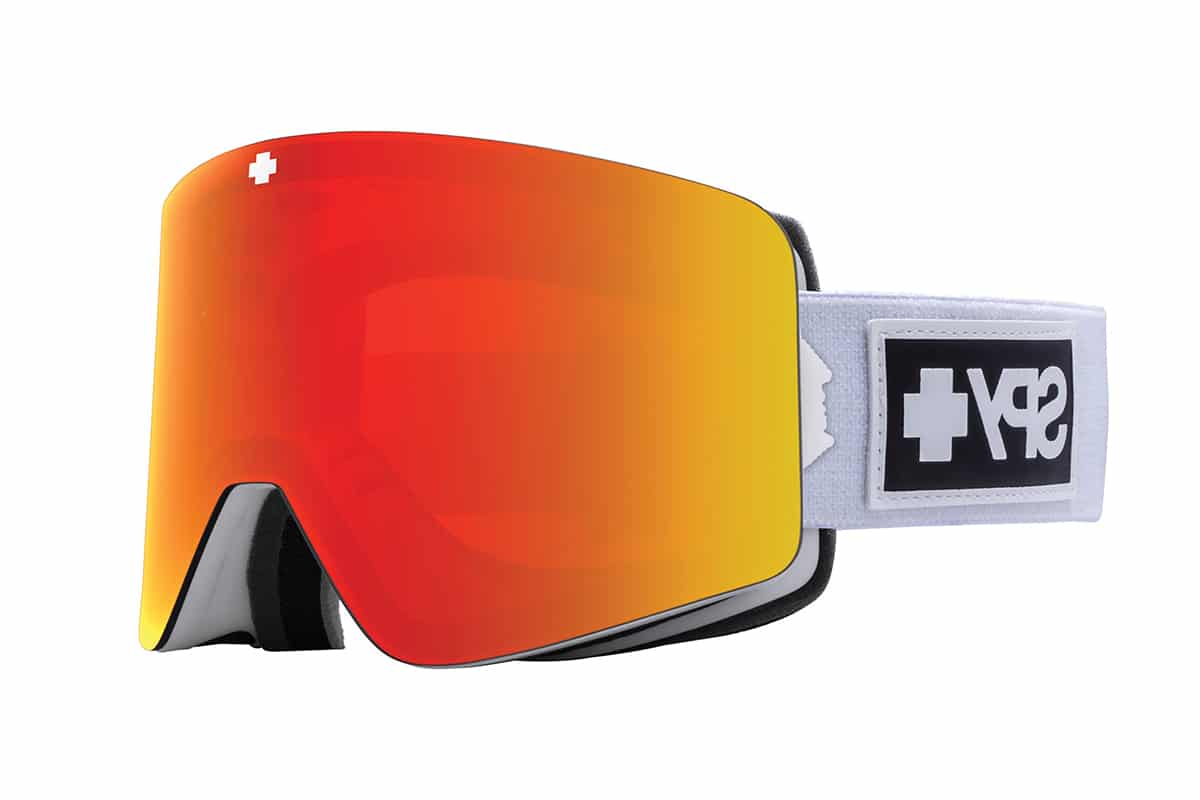 6. Spy Marauder Snow Goggle
Spy Marauder Snow Goggle is the latest and greatest from Spy. Their patented Happy™ Lens Tech enhances colour and contrast and is scientifically tuned to boost mood and alertness. The lenses also have an Anti-scratch coating that provides enhanced impact protection and 100% UV protection shields your eyes against damaging high-altitude sunlight. These goggles also feature SPY's ultra-secure magnetic Deadbolt™ lens change system. You even get a free premium bonus lens, what's not to love.
Price: $135
Brand: Spy+
Colour: Various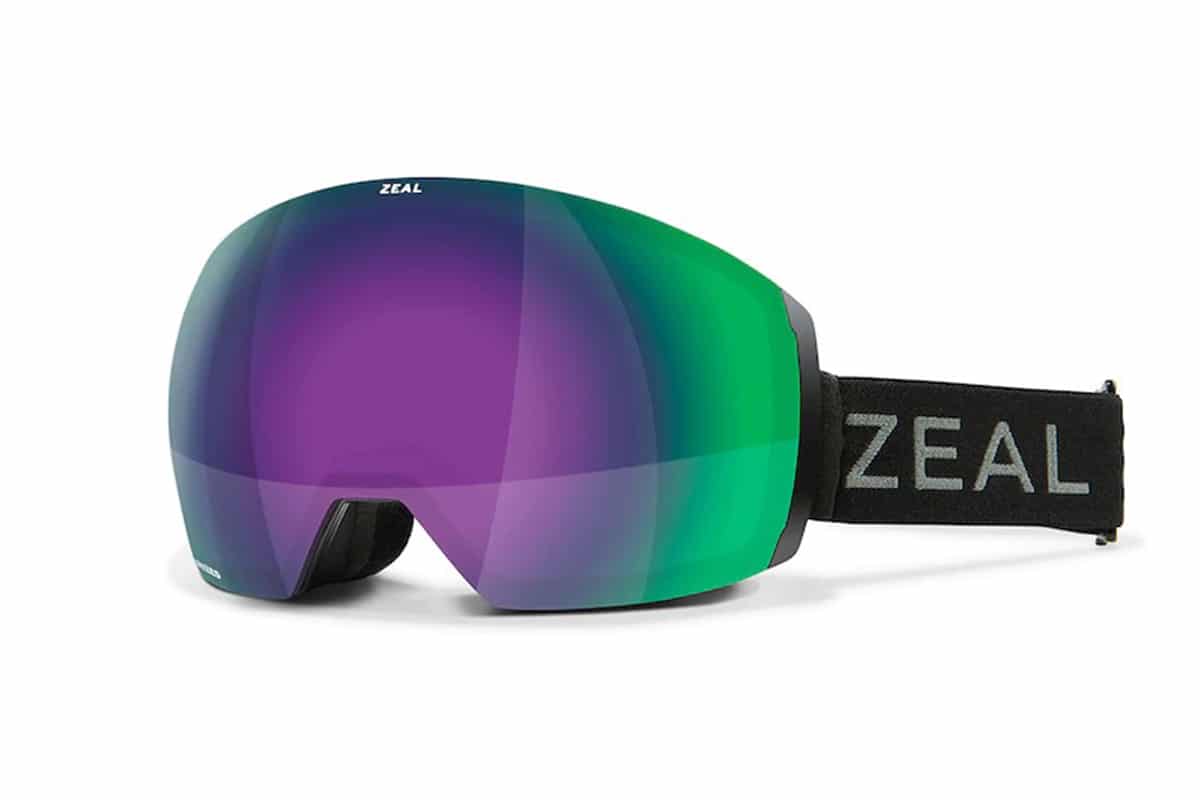 7. Zeal Portal Xl Polarized Photochromic
The Zeal Portal Xl Polarized Photochromic provides the biggest vistas ever. The googles also have Zeal's patented Rail Lock System, photochromic lenses that automatically adjust their tint based on the light conditions. As well as a polarized finish to reduce glare in direct sunlight. A bonus Persimmon Sky Blue Mirror lens included with every pair.
Price: $174.30
Brand: Zeal Optics
Colour: Various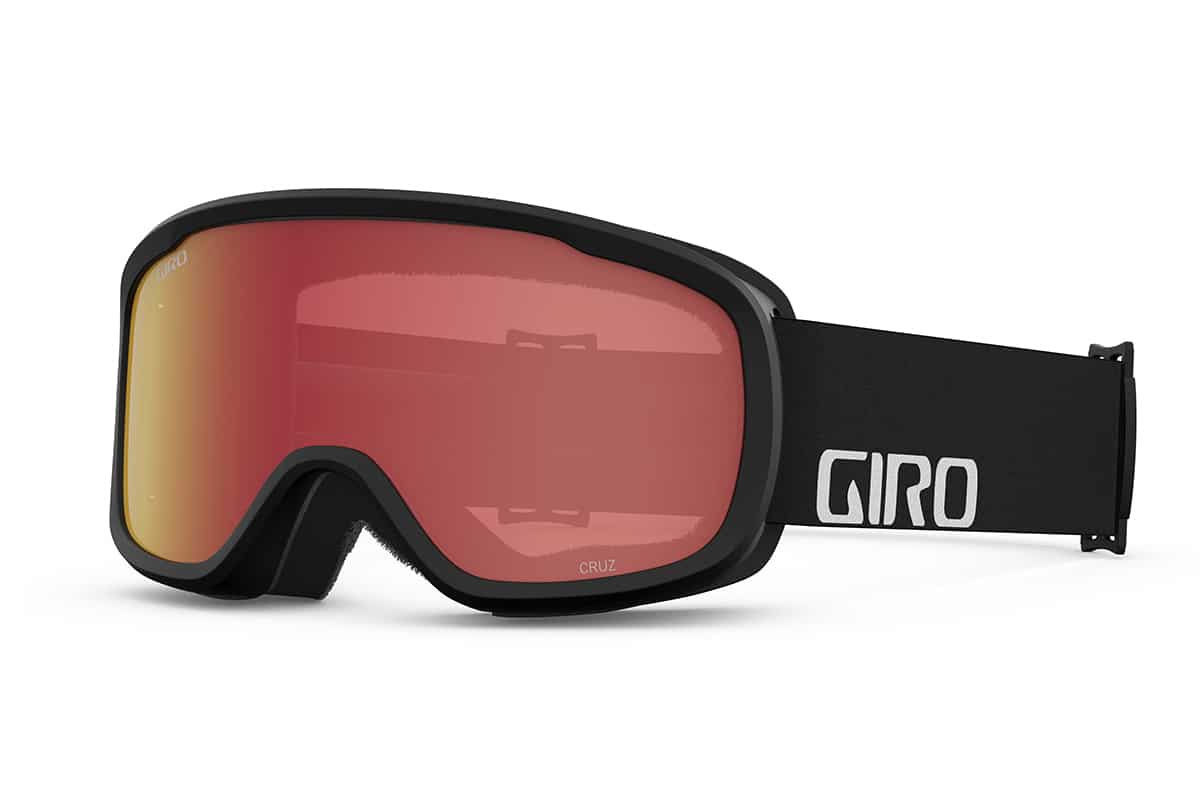 8. Giro Cruz
The Giro Cruz goggles are made with a black wordmark frame and have an amber scarlet lens with an anti-fog coating. The stylish frame packs many of the features including expansion view technology for a wide field of view as well as seamless compatibility with all Giro helmets. The Giro Cruz goggles are a good choice for those looking for goggles without breaking the bank.
Price: $52.64
Brand: Giro
Colour: Various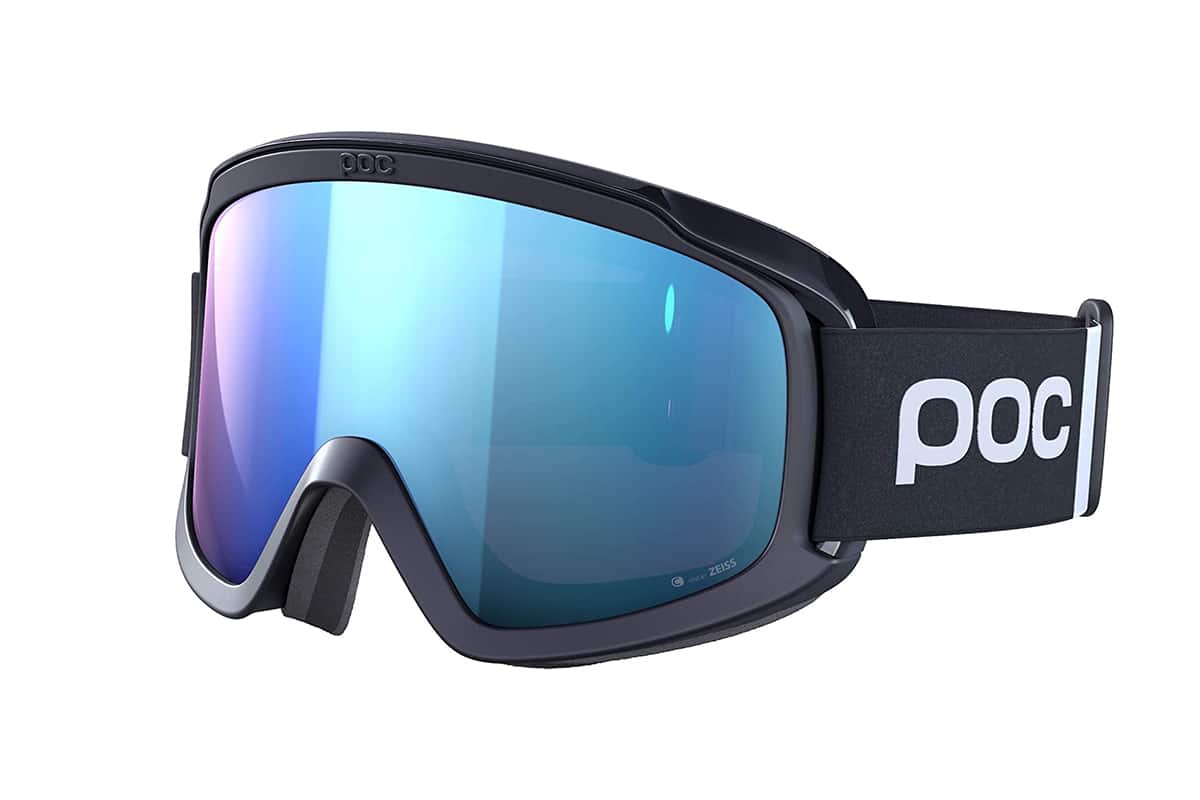 9. POC Opsin Clarity Comp
The POC Opsin Clarity Comp Goggles are made with Clarity Comp lenses that feature highly advanced tints designed to enhance contrast and control light to provide perfect vision. The lens is coated with an anti-scratch and anti-fog treatment. The goggles have a stylish classic frame and feature a triple-layer foam making them comfy to wear.
Price: $197.65
Brand: POC
Colour: Various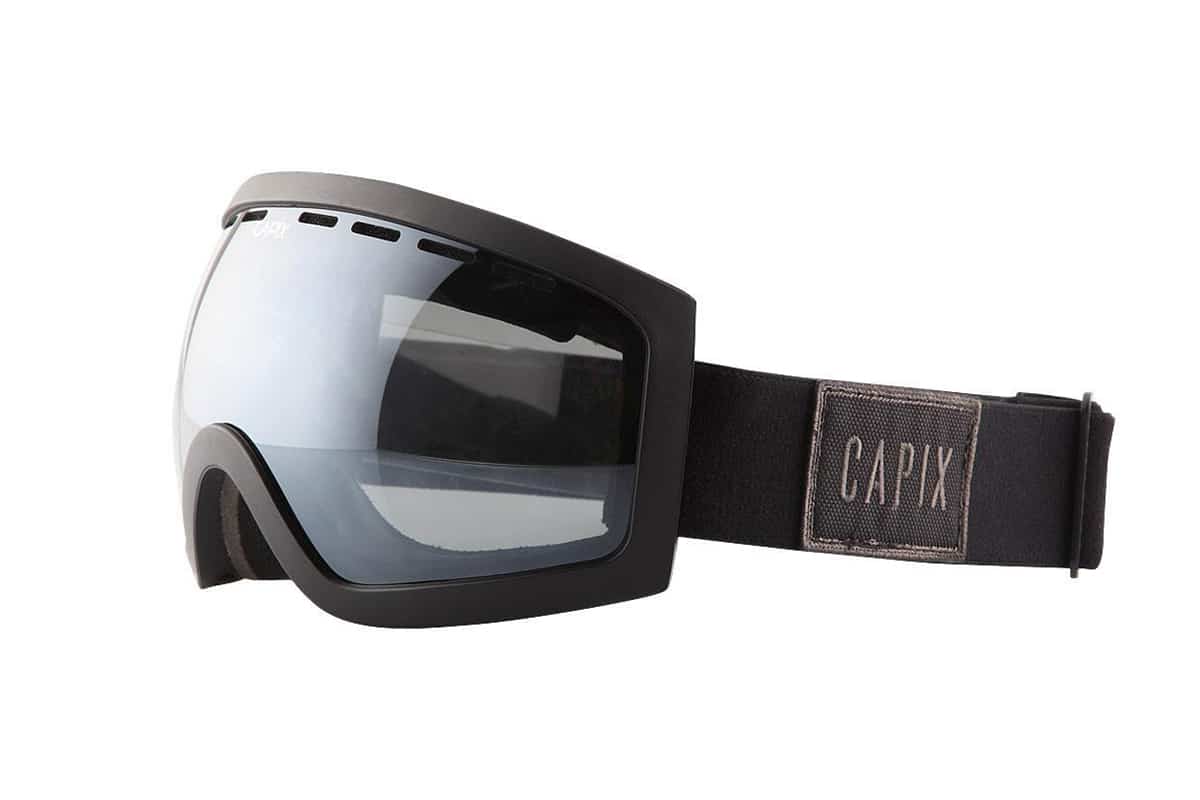 10. Capix Vantage
The Capix Vantage Goggles feature a triple layer foam face with a silicone grip. The Vantage Goggles also feature a smoke rovo lens with an anti-fog and an anti-scratch coating. A protective goggle bag is also included.
Price: $62.99
Brand: Capix
Colour: Various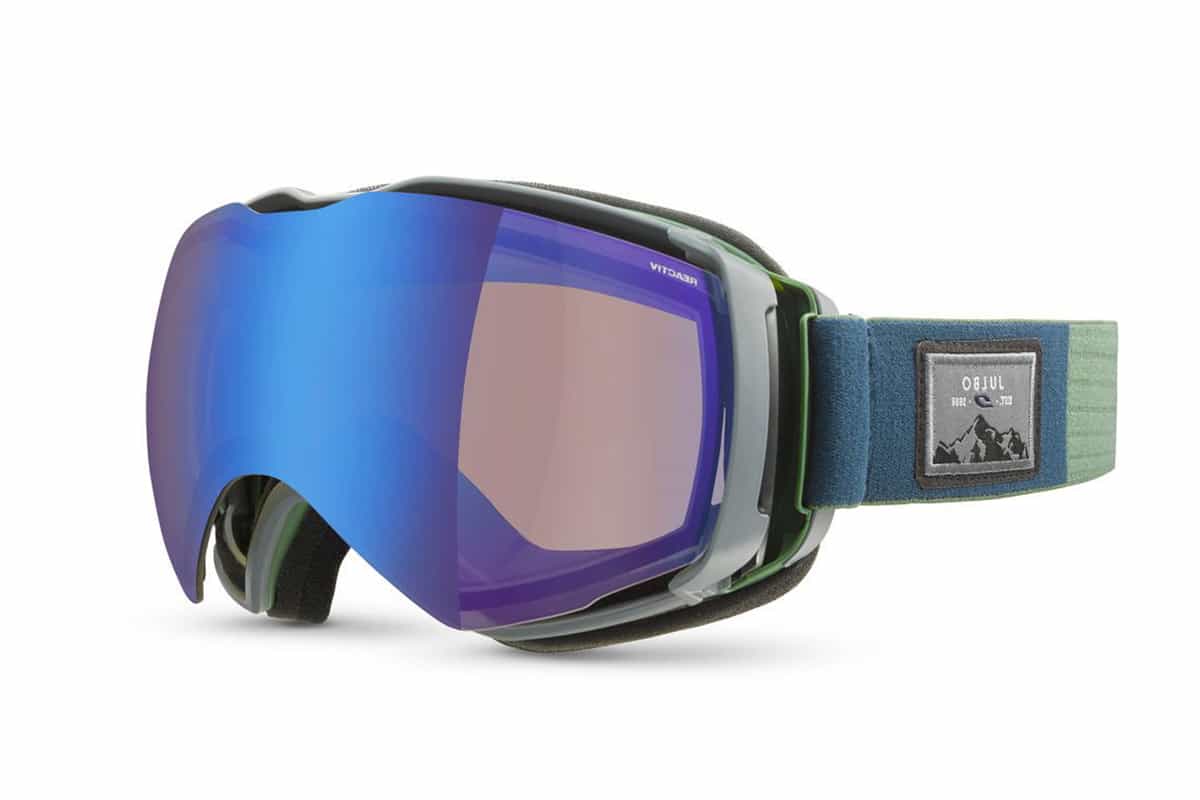 11. Julbo Aerospace
The Julbo Aerospace goggles are made with a spherical screen and Minimalist Frame for XXL vision. REACTIV photochromic technical lenses are also available if you prefer them. The Julbo Aerospace goggles feature SuperFlow System which enables the screen to edge forward for greater ventilation. They also feature an Air Flow system that incorporates vents into the frame for good air circulation to prevent the formation of fogging.
Price: $200
Brand: Julbo
Colour: Various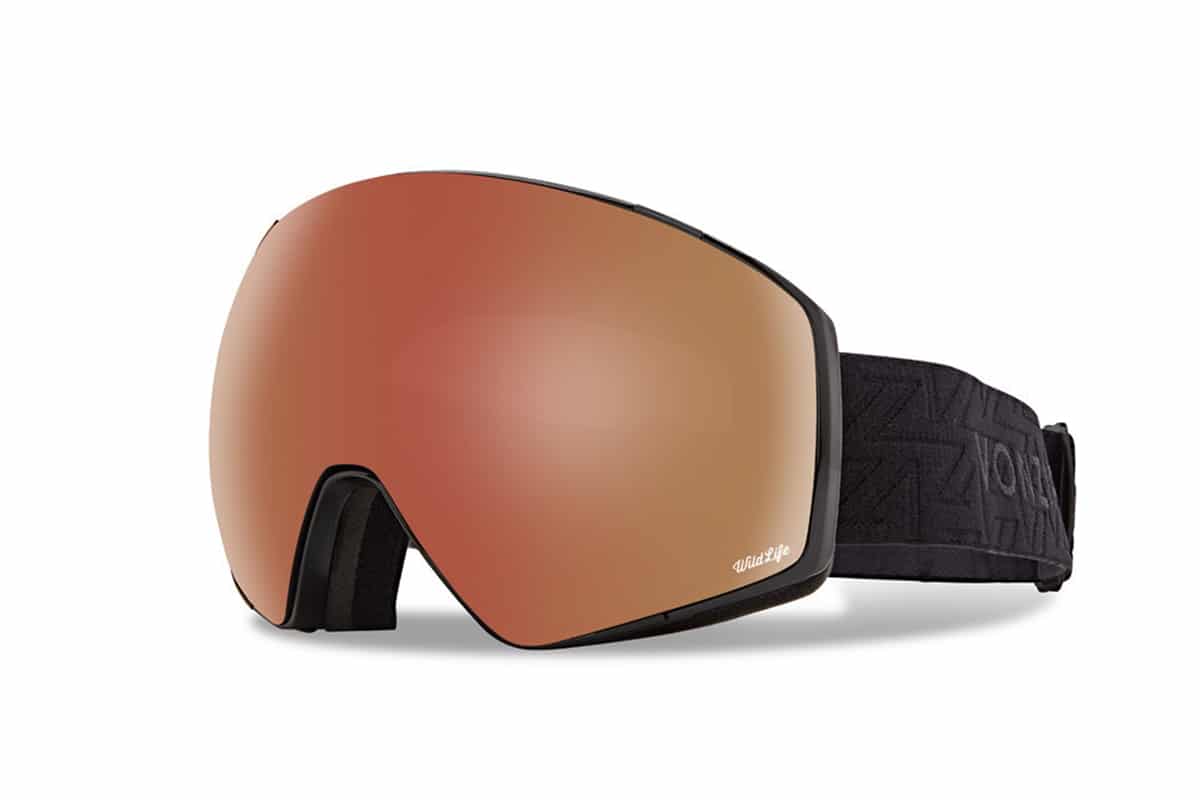 12. Von Zipper Jetpack
The VonZipper Jetpack Snow Goggles Feature a rimless frame, with a triple density foam frame design. The goggles also feature two locks of the 4play lens system located on the top of the frame and two on the bottom, allowing you to change lenses quickly and efficiently to suit conditions. Black Fire Chrome dual-layered mirrored lens are used and feature a Glaricade anti-fog treatment. A protective case and a bonus Wildlife replacement lens for low-light riding are included.
Price: $188.99
Brand: Von Zipper
Colour: Various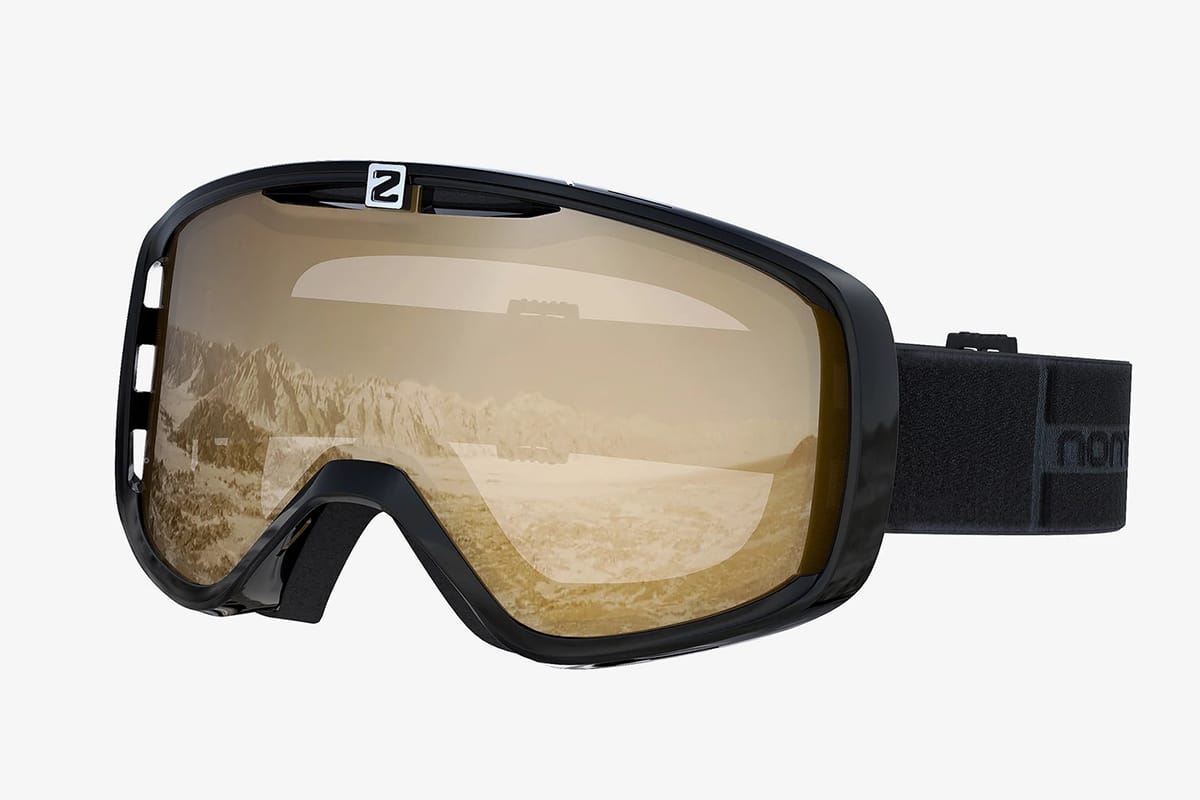 13. Salomon Aksium OTG
The Salomon Aksium OTG goggles feature Salomon Cylindrical lenses that help reduce glare and overall brightness. The comfortable shape of the goggles also helps to reduce fogging by improving airflow around the eyes. The goggles are designed with air vents that evacuate moisture and reduce fogging.
Price: $89.99
Brand: Salomon
Colour: Various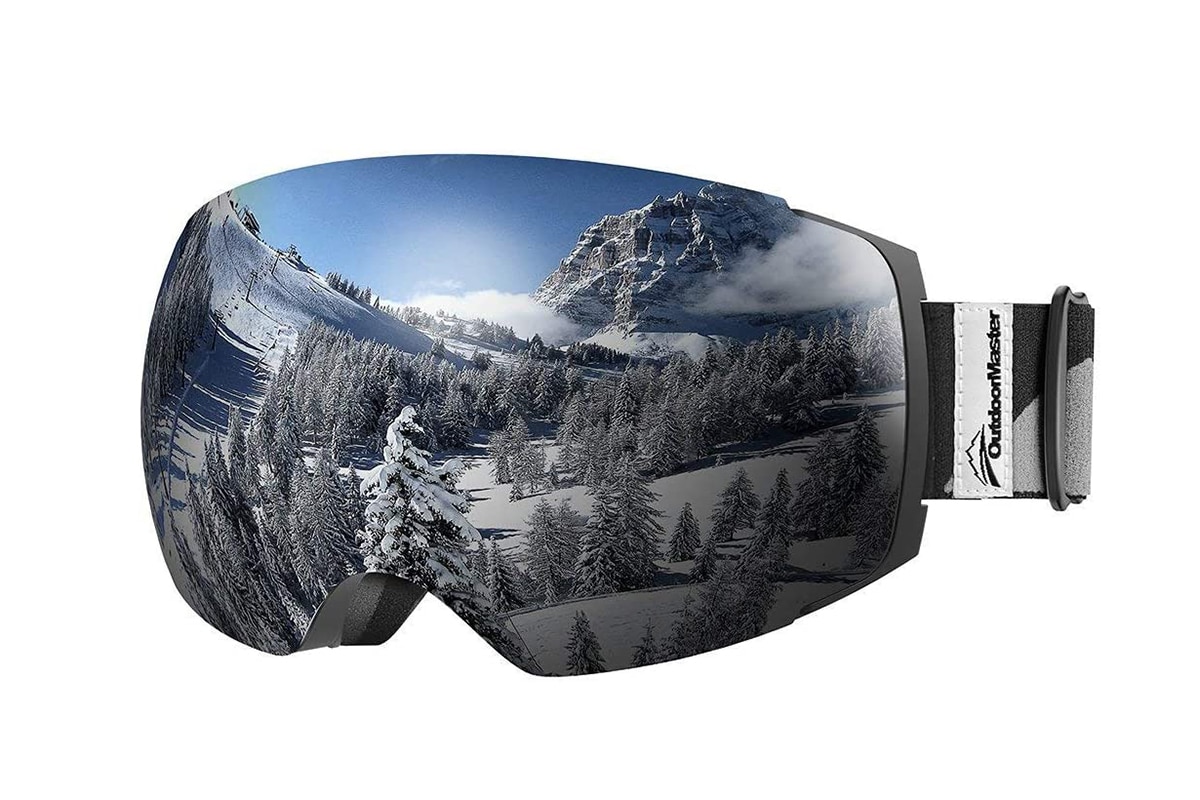 14. Outdoor Master Pro Ski Goggles
The Outdoor Master Pro Ski Goggles are designed with a frameless spherical lens with an anti-fog coating and an impact and scratch-resistant coating. The Outdoor Master Pro Ski Goggles have many features, one of which being the magnetic lens swap systems. Another great feature of these goggles is their universal helmet compatibility.
Price: $63.44
Brand: OutdoorMaster
Colour: Various
You'll also like:
15 Best Ski Jackets for Men this Snow Season
10 Must Haves for the Snow This Winter
Top 9 Australian Ski Fields and Resorts
General FAQs
---
Featured Video from Man of Many