Vanqraft 16 Combines a Jet Ski and a Boat
Coming from the school of "Bigger is Better," the Vanqraft 16 is essentially a day boat sized jet ski. Or, as Netherlands-based Vanquish Yachts calls it, "a crossover between a superyacht tender and a water scooter."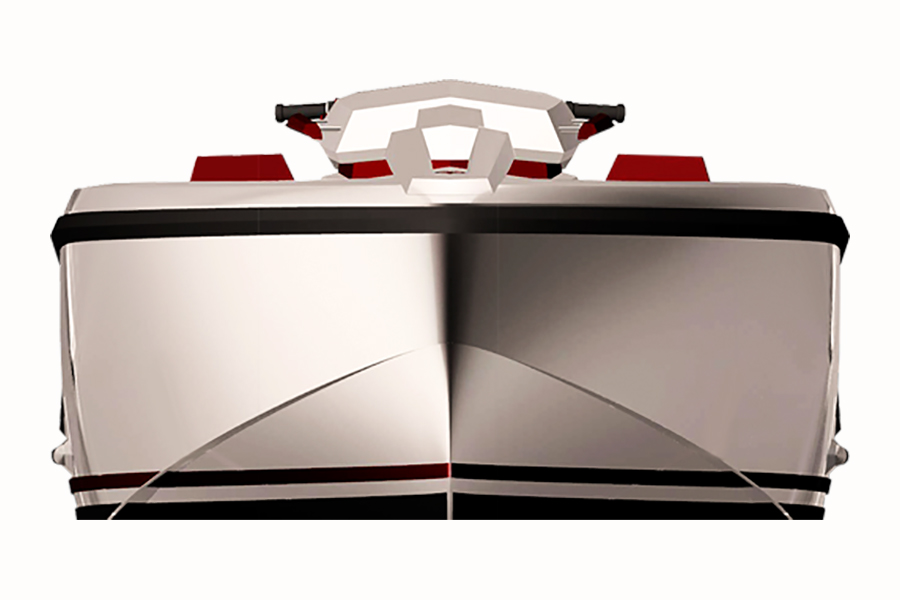 If you're still a little unclear as to what that might look like, consider this. The Vanqraft 16 is a jet ski that can carry a pilot and four other passengers. Like most jet skis, the pilot straddles the centre console (it looks like you might be able to add another passenger hugging the pilot to bring total capacity up to five). Upfront in the bow there are twin seats, while in the rear there is an additional pair of seats.
The craft came to be with the help of Dutch naval experts from Studio Delta. Guido de Groot Design was recruited to put together the boat's design and aesthetics. The hull is made of fibreglass to keep the weight down, which only improves the engine's performance. And yes, it does act like a jet ski, thanks to the 200 horsepower 1.8L Yamaha engine providing the jet propulsion.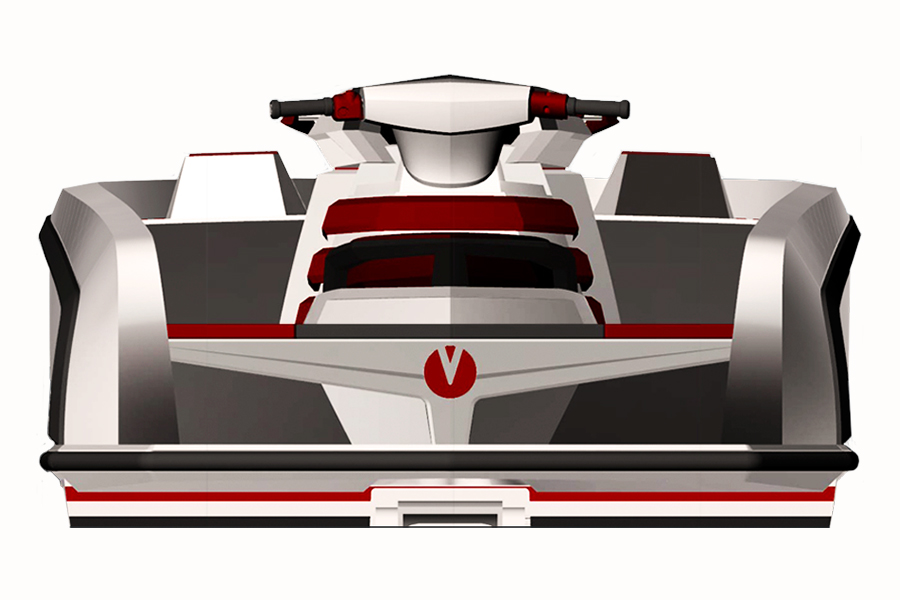 The standard version can hit 40 knots, while the supercharged version can reach 50 knots. Promotional videos show the Vanqraft 16 doing power turns, flipping 180 degrees like it was a much smaller boat instead of a five-meter long craft. It also has the ability to work in reverse when required. And if you're looking for a tender for your superyacht, the Vanqraft 16's jet drive is built flat into the hull so it will fit into any tender garage.
In fact, Vanquish had their VQ48 DC, a dual-purpose, dual-console 48 footer that can seat 18, in mind when they designed the Vanqraft 16.
Vanqraft 16 pricing is available upon request, though talk has been heard that it will be available for just under USD$90,000.