2022 Corvette Z06: Bonkers V8 and RHD Version Confirmed
The absolutely bonkers Corvette Z06 is flying the flag for the V8 and is one of the last to do so. Shown at the LA Auto Show, it looks even more menacing in the flesh than it does in images while displaying a raw sense of power- thanks to its aggressive demeanour. It's everything its predecessor promised but with a generous sprinkling of supercar polish (thanks to the mid-engine layout). In fact, the Z06 is basically a racing car with a tax disc with the C8.R race car being actually based on this.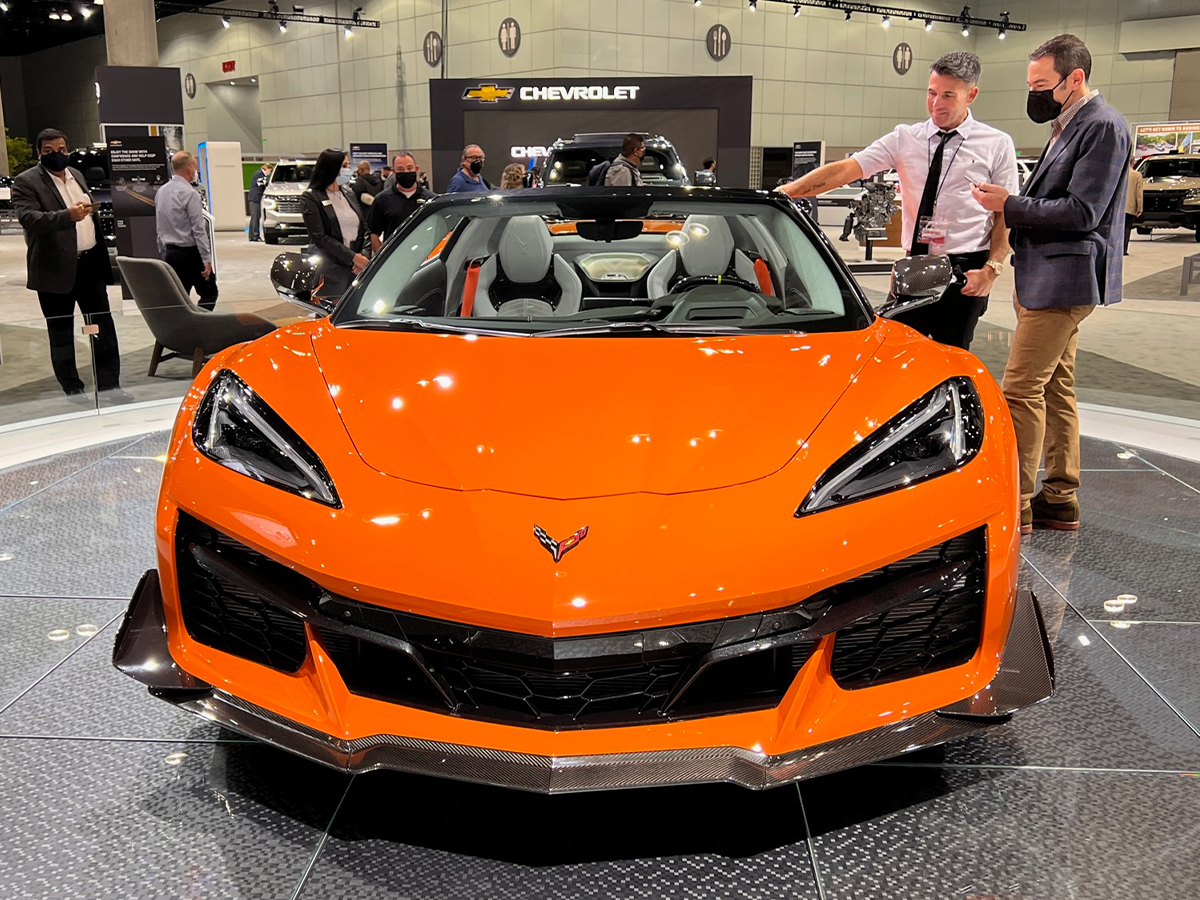 The talking point, as always, is the glorious powertrain since it's the most powerful naturally-aspirated V8 in production. Developing 670 horsepower, this hand-built engine features an all-new flat plane architecture and revs to 8600 rpm – 2000 rpm higher than Stingray. Earbuds are a recommended accessory with potential Z06 ownership it seems!
Old-school Z06 loyalists might be disappointed that there is no manual gearbox on offer but with a 0-100 km/h time of 2.6 seconds, the slick-shifting 8-speed dual-clutch should do the job better. Carbon-ceramic brakes and Michelin Pilot Sport Cup 2 tyres would be on call to shed all that speed when needed also. You get both coupe and convertible versions though the latter can alter your hairstyle in a flash with so much power and no roof!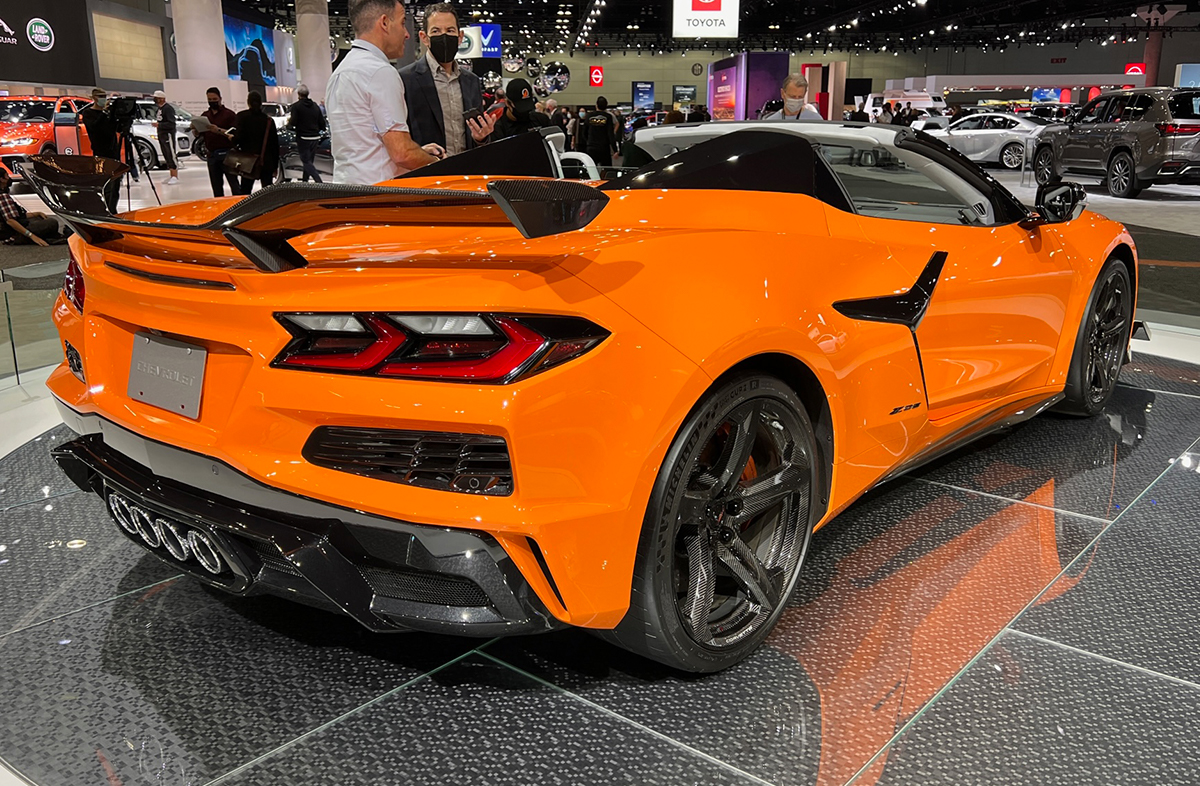 Hogging all the limelight at the show, the Z06 certainly looks like a road-going racer and the extra aggression actually enhances the Corvette shape further. Cars equipped with the 'Z07 Performance Package' further ramp up the glamour quotient since it comes with the aforementioned carbon wheels, a ludicrous carbon wing along with a bespoke suspension set-up. It wouldn't be a stretch to call it the best looking Z06 ever.
Inside, you are greeted with- you guessed it! Carbon fibre and it's everywhere, while the interior continues to be driver-focused. However, the cabin ambience is less hardcore than what you might expect from, say, a 911 GT3. It's a Corvette and it does retain some of the basic luxury trappings.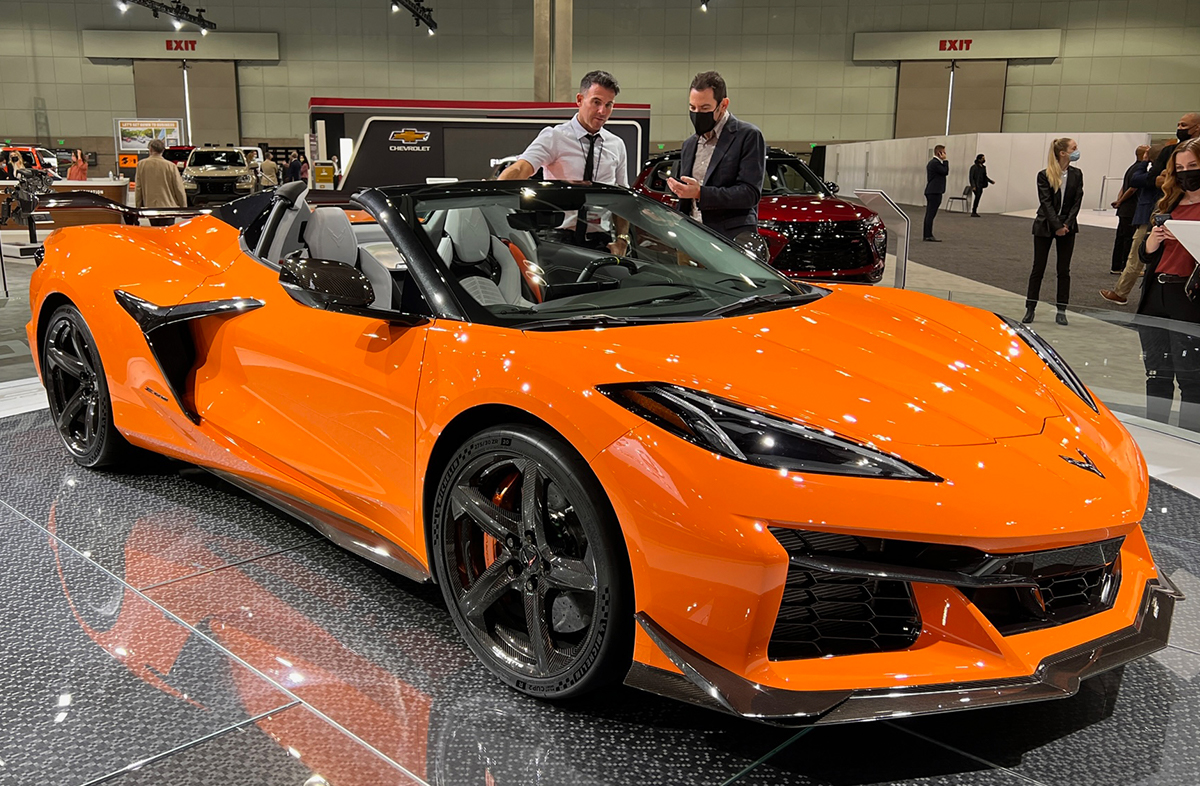 Compared to the previous iterations, the new Z06 is perhaps the most serious rival to the stripped-out racers from Germany. The weight saving along with the hand-built V8 gives it an air of exclusivity along with an instant collector status since it is the last of the naturally aspirated monsters before electrification eventually takes over.
RHD versions would be in the offing too with an Australia launch in the pipeline though expect a long wait with LHD sales only starting from late next year. Price? Around $90,000 and that's an awful lot of performance for that kind of money. The Corvette has always been an attainable sports car while the Z06 has just elevated it to a bargain supercar.
You'll also like:
Like a Good Watch, The Porsche Panamera Goes Platinum
2022 Mercedes-AMG SL is a Ballsy V8 Boulevard Cruiser 
Corvette's Record-Breaking C8 Z06 Mid-Engine Supercar Has Arrived