'Super SUV': Aston Martin DBX707 Track Tested
Aston Martin shocked the world when it announced the launch of a luxury SUV, the DBX. It was a step in the right direction commercially, logically, and in the eye of the consumer, but it left enthusiasts a little unsure. The brand always seemed more of a 'zagger' in the industry, its actions, at least, certainly spoke to this. They held onto the V12 engine longer than most, ceased to use turbochargers unless completely necessary and chose gorgeous design above all else while remaining British at heart.
For all these factors, every single Aston Martin was must-have poster material. Add in a little James Bond effect and a few notable appearances on BBC Top Gear and everyone wanted one. Would it be the same story with a luxury SUV from Aston Martin? Let alone a world-beating 520kW monster called the DBX707? The answer was a resounding yes.
Built on a bespoke platform, the sports SUV has been a sales magnet in the market. Aston Martin sold 6,182 cars globally in 2021, up by almost 82 per cent. Looking at DBX sales alone between January and September 2021, the brand delivered as many as 2,186 units of DBX SUV to customers worldwide. It wouldn't be much of a bold statement to say this SUV saved Aston Martin (like the Cayenne saved Porsche).
However, what enthusiasts want to know is if the venerable sports car experience remains in this 2,245 kg SUV. We headed to Sydney Motorsport Park under lights in the range-topping DBX707 to find out.
RELATED: 2024 Aston Martin DB12 Volante is a Sharpened Boulevard Cruiser.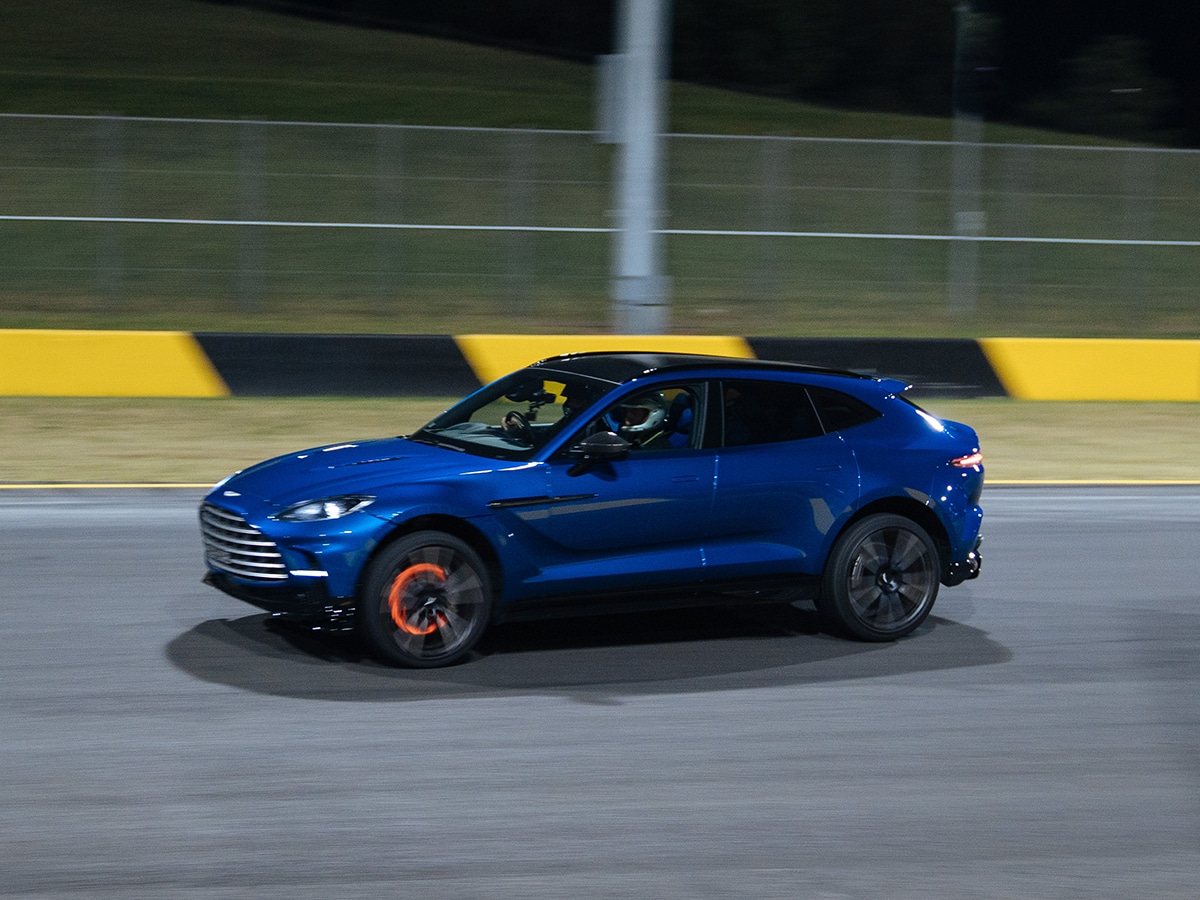 Let's play a quick game of top trumps to get the ball rolling with the DBX707. Aston Martin launched the DBX707 (AU$439,000) back in 2022 as 'the most powerful SUV in the world' and although it was recently beaten by a Porsche Cayenne, the Mercedes-AMG sourced 4.0-litre Twin-Turbo V8 powerplant has been tickled in all the right places and remains the cream of the crop when we're talking old-school horsepower.
There are no electric motors or batteries in sight, but the powerband is all the more impressive on a racetrack like Sydney Motorsport Park with peak power of 707PS/ 697 bhp/ 520kW delivered at 6,000rpm. More impressively, the full 900Nm/662lb-ft of torque gives you an unbelievable shove all the way down at 2,600rpm. On power alone, this car defines the term 'Super SUV'.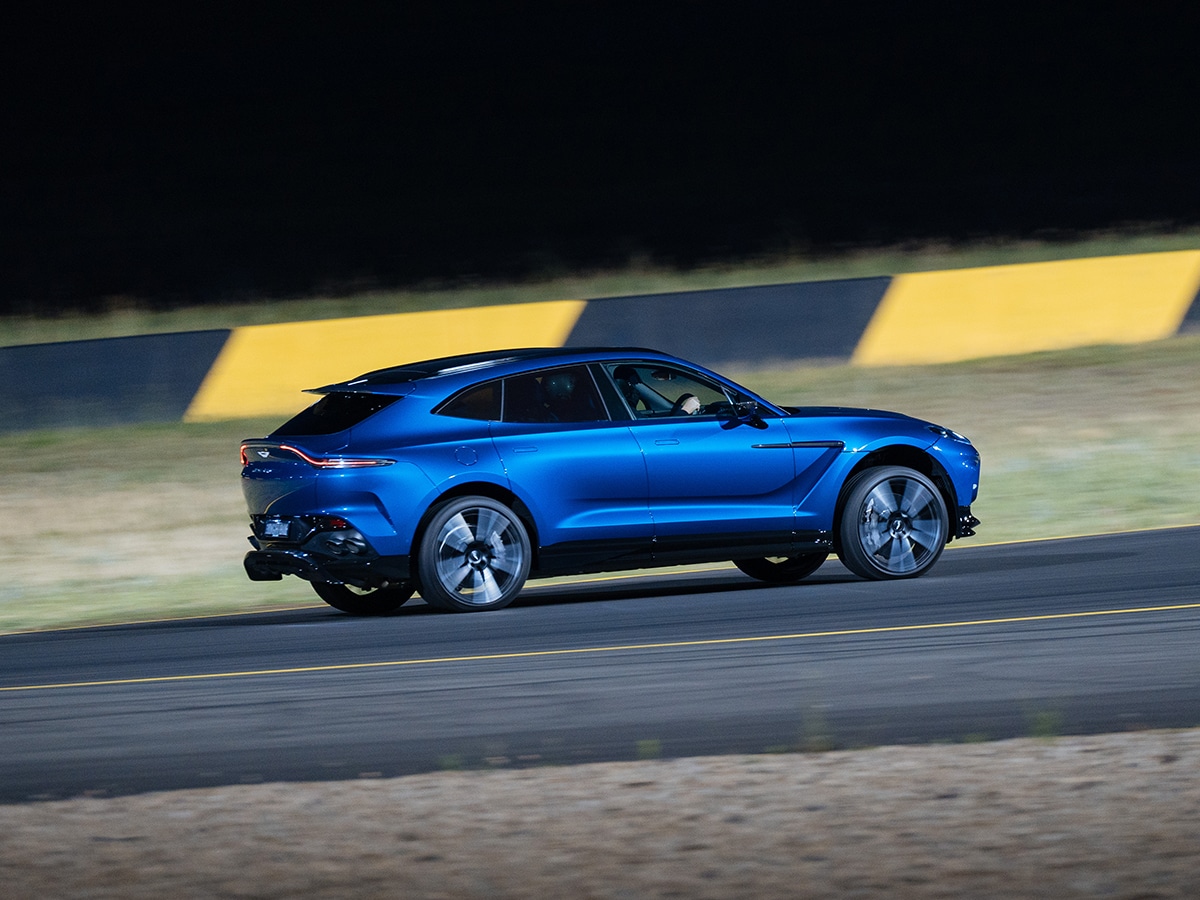 The DBX has always been an outstanding piece of machinery from a handling perspective – thanks to triple volume air suspension chambers, but the DBX707 turns things up a notch and features a dedicated chassis tune that comprises hardware and software changes. Most notably, 55% stiffer top mounts on the shock absorbers and new valving in the aforementioned air suspension helps the car stay flat during cornering.
We've always been shocked at just how well the various DBX models handle, particularly in the mid-corner, and the trick e-differential remains, revised in the DBX707 to handle the 900nm of torque on offer and features a new shorter final drive ratio for corner exit response. It's properly quick, supercar quick.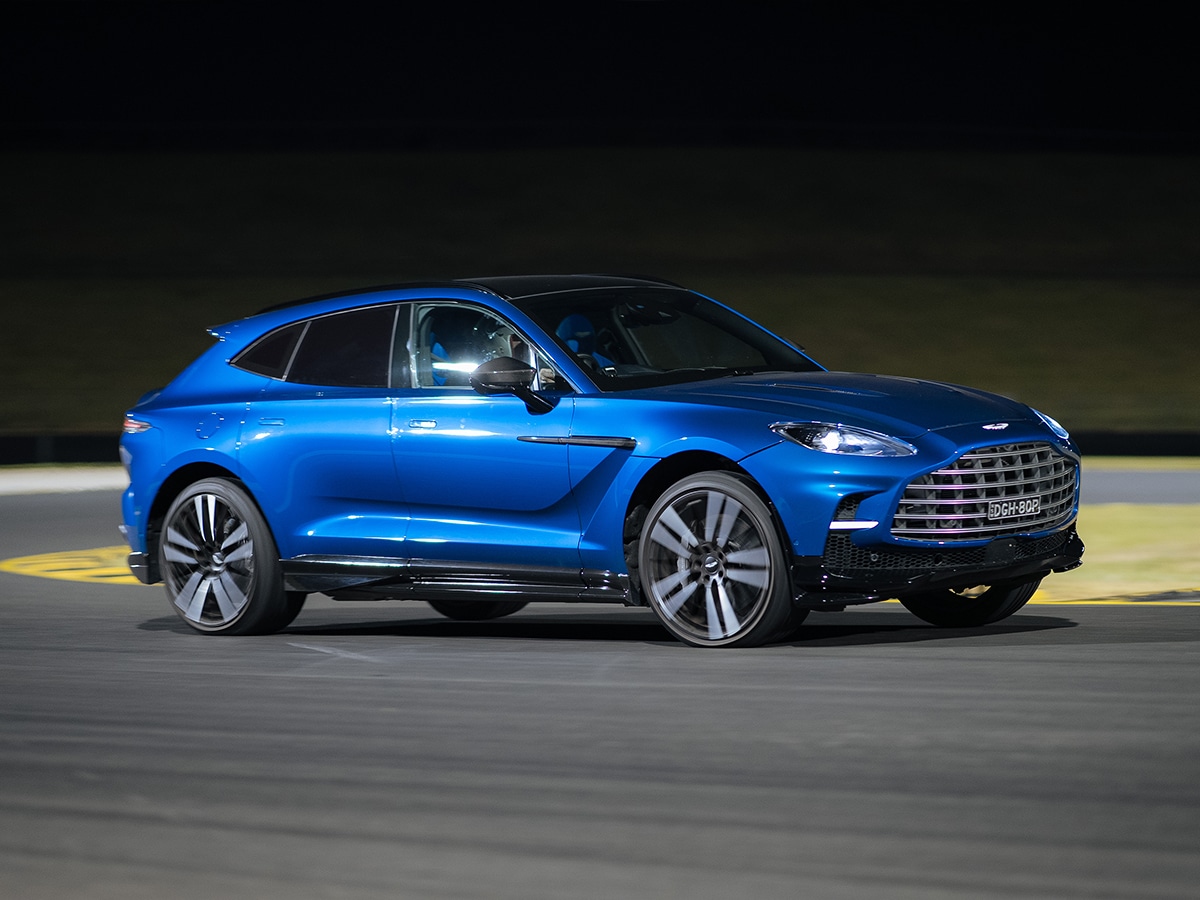 To handle the substantial increase in power and torque, a new wet-clutch 9-speed automatic has been introduced with quicker shifts, smooth actuation, and a greater sense of control that allows you to steer the mothership with ease. Left to its own devices on the track in 'Sport+' it perfectly predicts downshifts, corner exits, and hard braking zones, leaving you to focus on the driving part. Choose manual mode if you must.
We leaned on the standard fit Carbon Ceramic Brakes (420mm front, 390mm rear) with 6-piston calipers as we pulled up the big 2,245kg SUV from 260km/h on the front straight of SMSP. These brakes are unreal on track, you never run out of pedal, and we can't dismiss the 40.5kg reduction in unsprung weight either.
Putting the power to the tarmac is a set of 22-inch wheels as standard, however, our cars were fitted with the optional 23-inch alloy wheels which bring claimed dynamic benefits with improved steering response and better primary body control. It's true, the DBX707 handles like a sports car.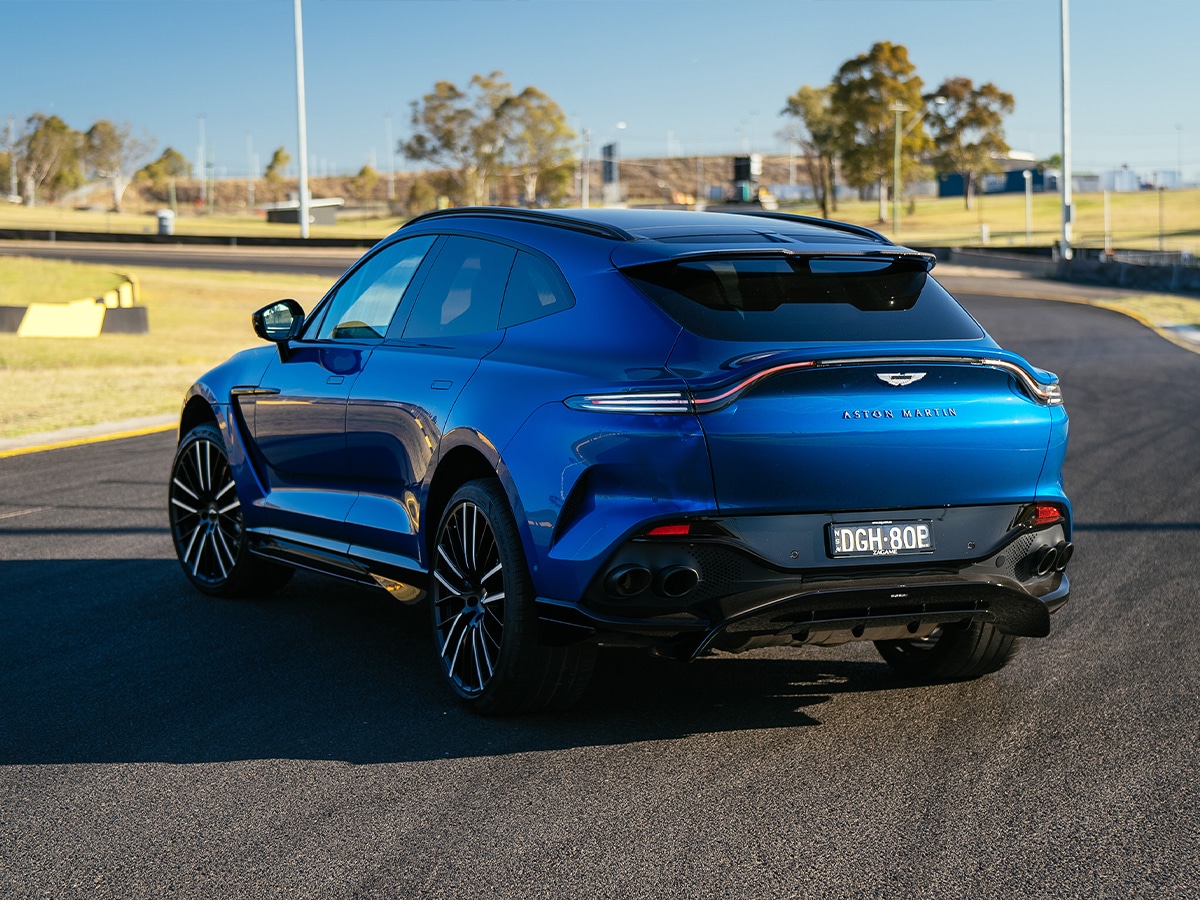 When it comes to exterior differences between the DBX707 and the standard model, the brand hasn't gone and butchered the gorgeous design language with carbon fibre components. In fact, most of the new additions are strictly functional, including a larger front grille and all-new design of DRL complete with new air intakes that force 50% more air over the various radiators. You'll spot functional brake cooling ducts and a new front splitter profile with winglets that account for 5% of the car's 20% overall reduction in lift.
At the rear, a new lip spoiler has been added to the roof wing to further reduce lift and increase high-speed stability, with an enlarged twin rear diffuser rising to meet the new large-diameter quad exhaust system.
Stylistic changes include dark satin chrome window surrounds, new louvred bonnet blades, and a front grille and gloss black splitter to add a menacing touch. The gloss black side sills are reworked for a deeper and more heavily sculpted profile to give the DBX707 a lower stance.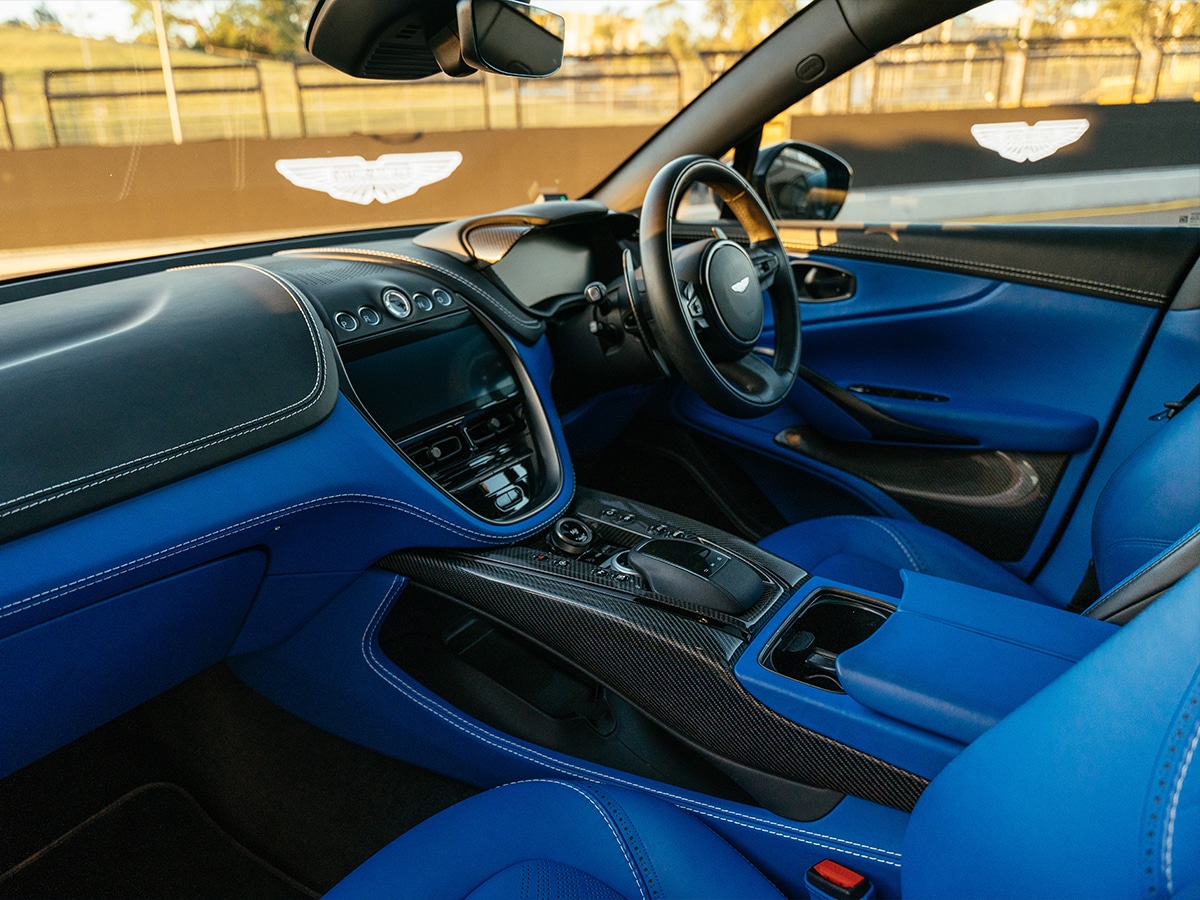 Take a quick look inside the DBX707 and three main interior treatments are available:
Accelerate (standard) – Mix of leather and Alcantara
Comfort
Inspire Sport – Full Semi-Aniline leather complete with embroidered Aston Martin Wings on the headrest, a contrast stripe down the centre of the seat and a perforation pattern in the seat back and base cushion.
Sports seats are standard, with comfort seats remaining a no-cost option. All seats are 16-way adjustable with heating in front and rear as standard.
We like to make a big deal out of physical buttons, but the revised lower console on the DBX contains a number of new drive mode selection switches as well. These include dedicated buttons for suspension modes, ESP, manual gear selection mode – which now holds manual like a sports car, rather than defaulting back to auto – and an active exhaust switch, which opens the valves of the new quad tailpipe sports exhaust system without needing to be in Sport drive mode.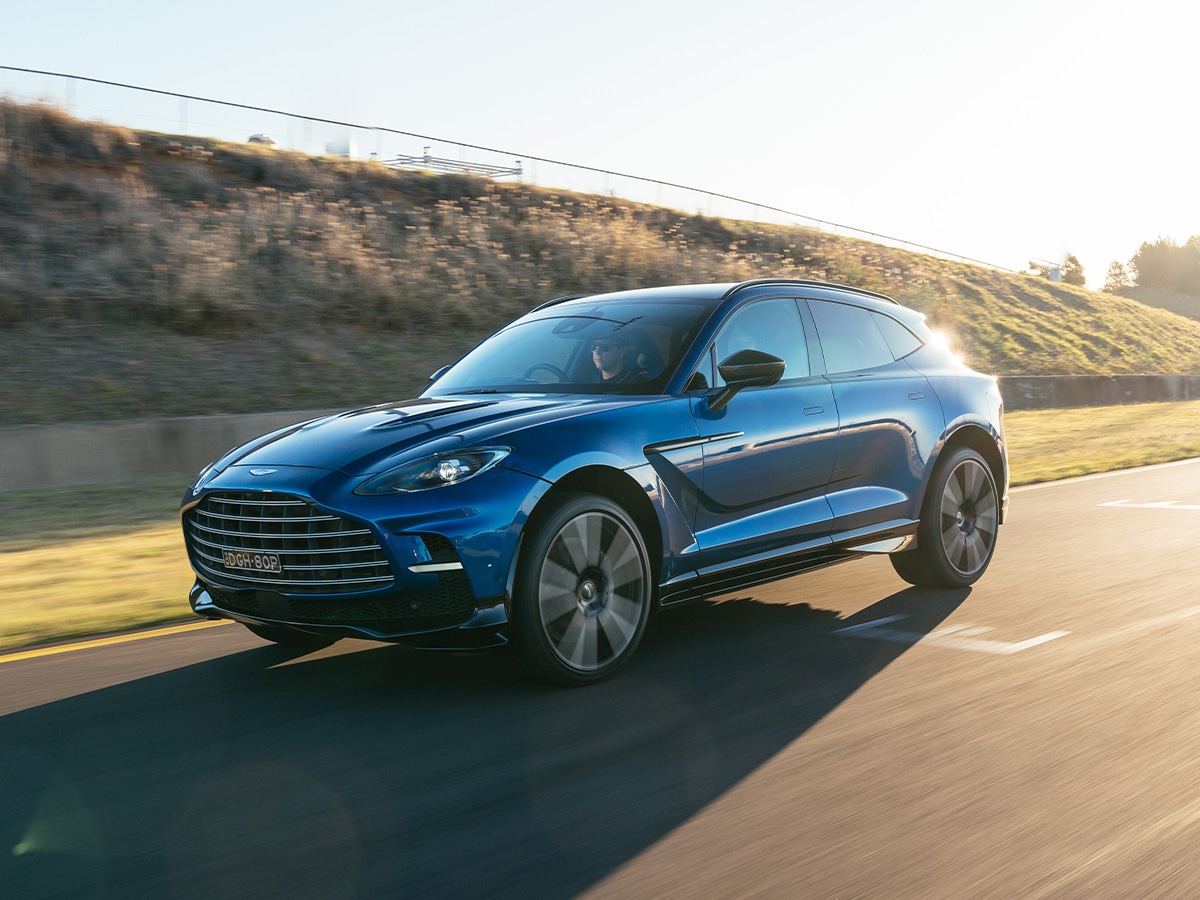 We were very impressed by this 'Super SUV' on track and the Aston Martin DBX707 is still the logical choice for those who want umpteen luxury with plenty of real-world track-ready performance to match.
The brand has completely reworked the powertrain to offer a special vehicle that outperforms everything in its class on paper, but also in practice. There's stiff competition out there from vehicles such as the Porsche Cayenne Turbo GT, but even the Porsche can't hang with the DBX if you're looking for something exotic.
The DBX is the flagship model in the Aston Martin range and by far its biggest seller, we eagerly await to see how the model progresses into the future, maybe a facelifted version with improved infotainment from the new DB12 is coming in the future? Let's keep our fingers crossed, and for now, appreciate this super SUV.
You'll also like: