2024 Aston Martin DB12 Volante is a Sharpened Boulevard Cruiser
The Volante has always been the relaxed convertible version of the definitive V12 Aston Martin Grand Tourer. However, with the DB12 shunning 12 cylinders entirely, the recipe has been changed drastically for the new DB12 Volante. The brand has gone to great lengths to infuse sharper handling and more technology into the DB12 with a twin-turbo AMG V8 now doing the heavy lifting on the powertrain side of the equation. Here's how it stacks up.
RELATED: The New Aston Martin DB12 is a Super Tourer.
The outright performance on offer is arguably more important than what's under the bonnet. With the top down, the DB12 Volante looks very pretty and adds a sense of purity to the pumped-up DB12 silhouette. In convertible guise, the DB12 looks sleeker and more low-slung while embracing the traditional Aston Martin design values of being a knee-trembler but without the shock and awe of many modern supercars.
Structural integrity with the eight-layer fabric roof down is a non-issue thanks to the extensive use of bonded aluminium for strength. It takes just 14 seconds to open and 16 to close should you get stuck in a sudden rainstorm.
Using the same rigid bonded aluminium structure as the coupe, Aston Martin has made changes to drive more sharply over its predecessor including an updated rear suspension set-up. Although, most owners would mostly be driving around Côte d'Azur at 50km/h – for which the DB12 Volante has a calmer ride too.
While a silky smooth V12 is missing from the line-up, there's little to complain about with a 671 bhp 4.0 twin turbo V8 with a standard 8-speed automatic. Despite being down on four cylinders, the new DB12 Volante makes 34 per cent more power when compared with the DB11 Volante.
Just like the coupe, the DB12 Volante gets the all-new interior design including the new infotainment system which includes a 10.25-inch touchscreen with gesture control and a revamped UI. Thankfully, Aston Martin hasn't gone overboard in terms of touch surfaces as it still has buttons for key mechanical operations like gear selection, drive selection or even heating and ventilation.
Production of DB12 Volante will start in late 2023 while first deliveries are scheduled to begin during Q4 2023. While Aston Martin has not revealed prices, we'd expect that it would be slightly more expensive than the coupe. That said, the prettier looks and the chance to savour its V8 soundtrack with no roof is reason enough to make this the DB12 to buy.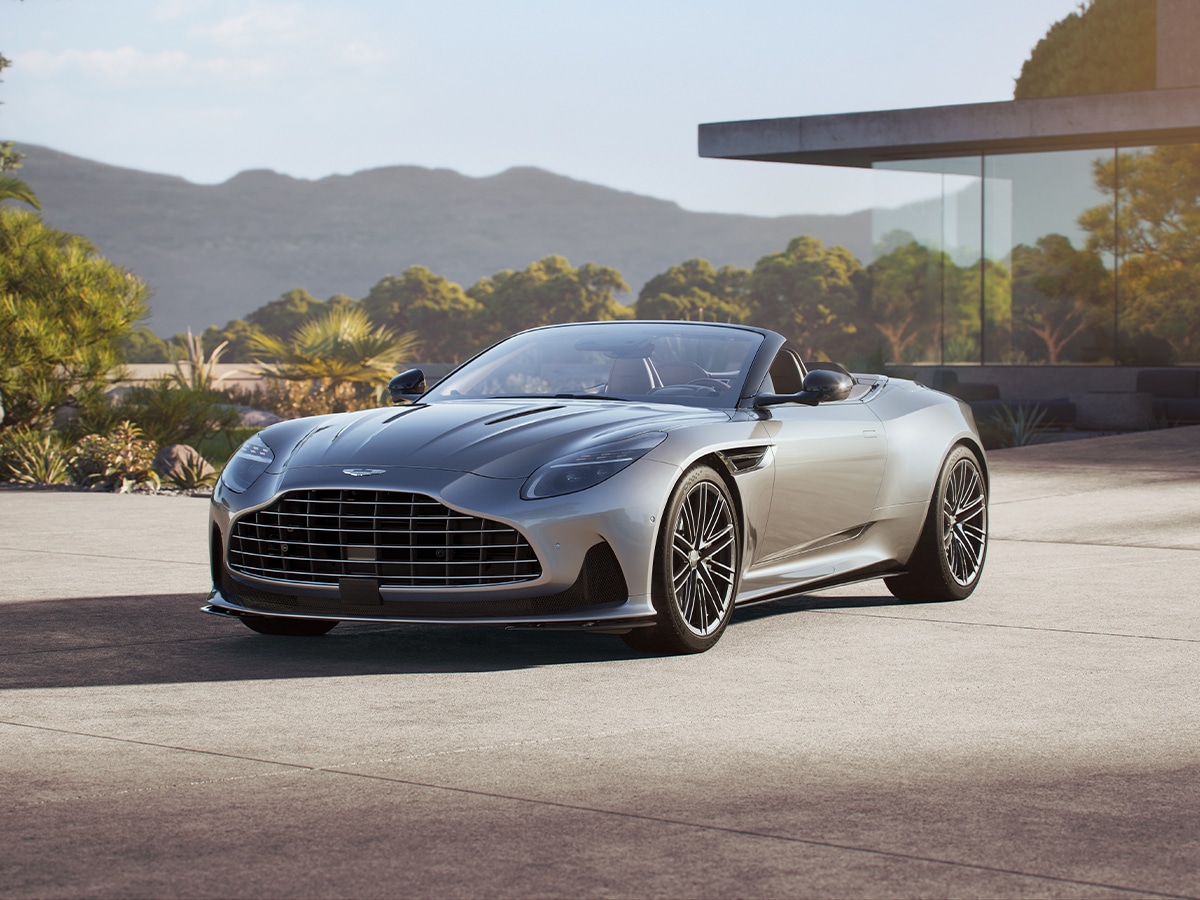 You'll also like: