2023 CUPRA Formentor VZx Review: An All-Terrain Road Trip
There's something very refreshing about the resurgence of the sports wagon segment (or sports estate, in some circles). We've had various iterations of them for some time now, but it was the Audi RS 2 Avant (a joint exercise between Audi and Porsche) that really moved the goalposts for the modern-day sports wagon back in 1994. They made sense; a low centre of gravity, bags of space and versatility, sensational performance, all wrapped up in a sleeper body. What wasn't there to like?
But for some reason, we started to lose our way in the past couple of decades. Sure, we still had higher-end sports wagons, like the Audi RS4 and RS6, but there was a gap left in the sub $100,000 pricepoint that SUVs started filling. They were heavier, taller, and far less engaging, but for reasons I still don't quite understand, they sold (and still sell) exceptionally well.
Many wagonistas, like myself, had started to lose faith, but when fresh-faced CUPRA came along with the Formentor VZx, we could smell a comeback. It had an all-wheel drive pedigree (CUPRA being owned by the VW group) and the powertrain from the Audi S3, all wrapped up in an attractive body. So, with three days up my sleeve and an all-terrain road trip in my navigation, I set about seeing just how capable this Spanish sled indeed was.
RELATED: Check out our full in-depth look at the entire Formentor range here.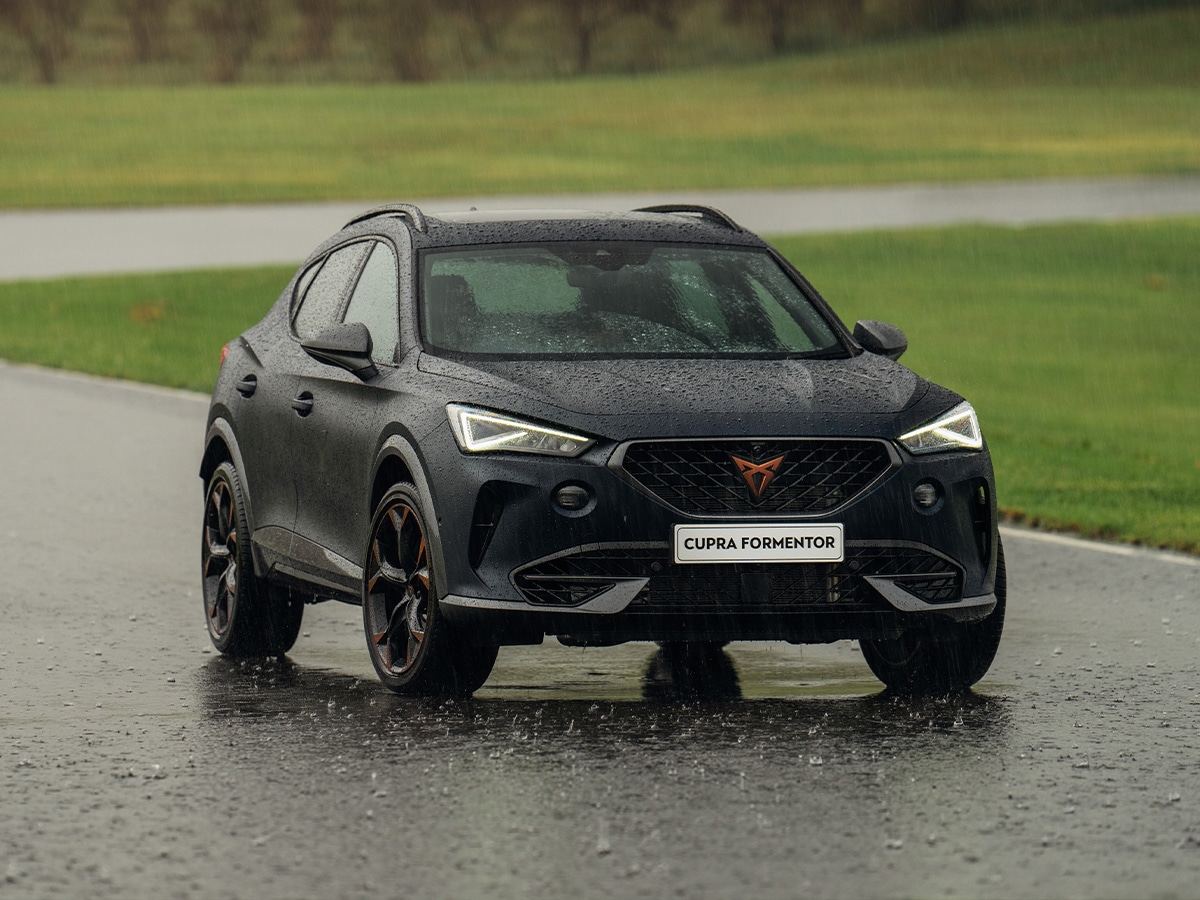 How Does the CUPRA Formentor Look?
From the outset, there's something quite invigorating about the exterior design of the Formentor. Whether it be the CUPRA logo that we're still getting familiar with, the copper wheels, or the piercing lighting details, the design language is progressive yet proportional. It's not a large car by modern standards (4450mm long), but with short overhangs, it uses its size effectively.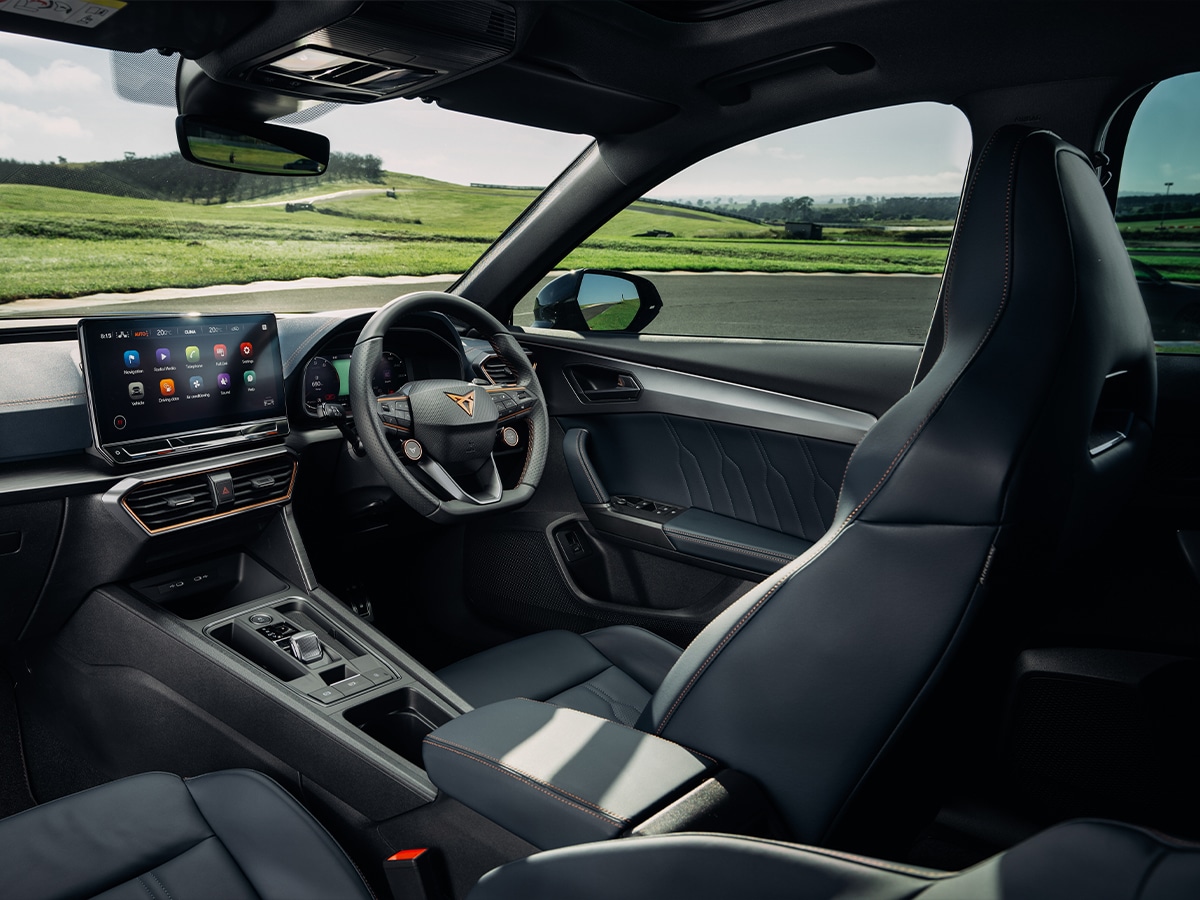 What's it Like on the Inside?
Inside the cabin, things feel slightly less unique. There's a mixture of familiar switchgear from CUPRA's siblings at Skoda, VW, and Audi, with the overall theme leaning a little towards the sensible side of sportiness. You still get some Cup bucket seats, a panoramic roof, and some attractive ambient lighting to add some flair, and while the build quality is solid, some might want a little more spark from a car with genuine performance credentials.
The 420-litre luggage area is modest with the seats up, but like most wagons, it becomes a petit panel van when folded down. I only needed to split one of the seats down to fit in 3 days worth of tents, hobbies and food while still having plenty of space at my disposal.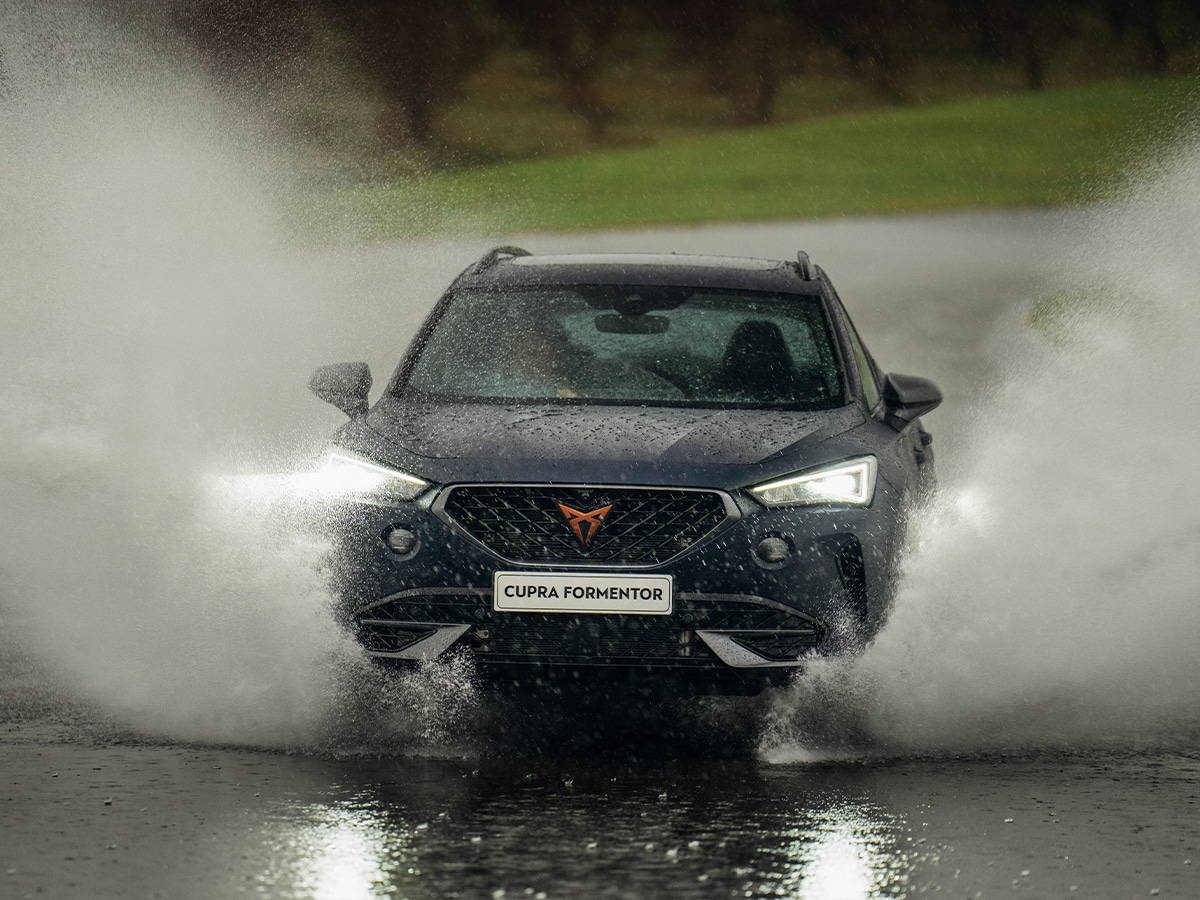 How Does the CUPRA Formentor Drive?
While cruising around the city, you could feel the Formentor's performance potential bubbling away under the surface, but it wasn't until I was out on some B-roads that I truly realised this car's prospects.
You get four driving modes that can be selected via the steering-mounted CUPRA button; Comfort, Sport, CUPRA and Individual. While all modes offer impressive pulling power, it's 'Sport' where the Formentor feels at home. The combination of 228kW (5450-6500rpm) and 400Nm (2000-5450rpm) gives the wagon a beautiful balance of punch and pull. CUPRA claims a 0-100km/h in 4.9 seconds, and it feels true to every tenth.
The four-cylinder gets some audio assistance in sport mode, but it delivers the sound so well you forgive the artificial nature of it all. Overtaking up hills is effortless, launching out of hairpins is a walk in the park, and with the Brembo stoppers up front, the 1,800kg package pulls up noticeably quicker than heftier SUVs.
RELATED: 2023 CUPRA Born Priced from $59,990 in Australia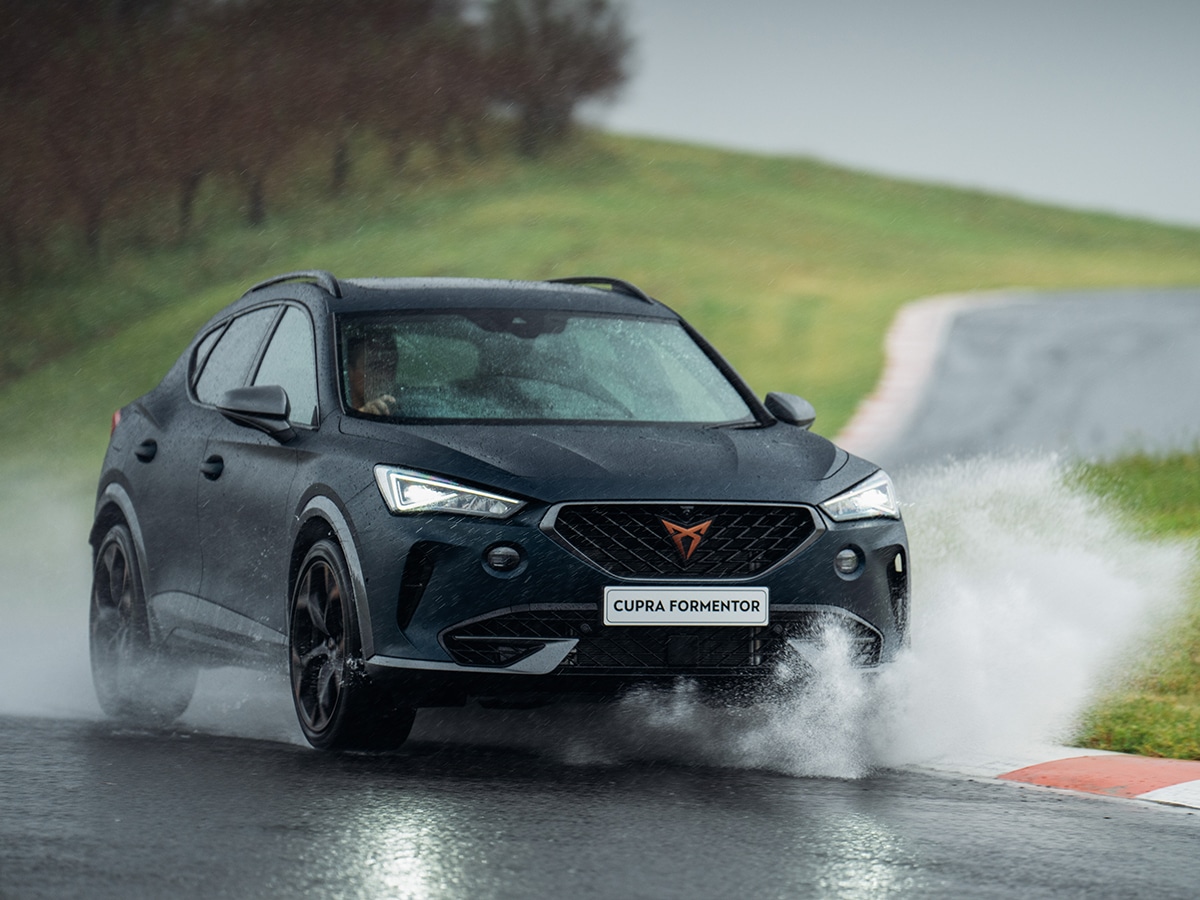 Is the CUPRA Formentor Comfortable?
As impressive as the powertrain was, the chassis of the Formentor VZx was colossal. Hunting through the country roads between Mudgee and Coonabarabran was a thing of beauty. The adaptive dampers were just the right level of firmness in sport mode that the chassis felt planted without feeling so rigid that some broken road would shift you off course.
The steering is nicely weighted, the all-wheel drive system is linear, and with a relatively short wheelbase, the whole package has a sense of agility you'd expect from a hot hatch.
Even when I arrived in Coonabarabran and was staring down the barrel of 30 minutes of dirt road, I still had faith in the CUPRA. With the little beast set to 'Off-Road', the suspension softened up, the steering became a little softer, the drivetrain started to feel rear-biased, and we flew across the dusty course with ease. There were a couple of slippery moments, but this was more down to the factory tyres (which you'd replace if you were doing a regular dirt commute), and while it doesn't have the off-road prowess of a Land Cruiser, with 20cm of clearance, the package is actually far more off-road complaint than you'd think.
RELATED: 2023 CUPRA Ateca VZx Review.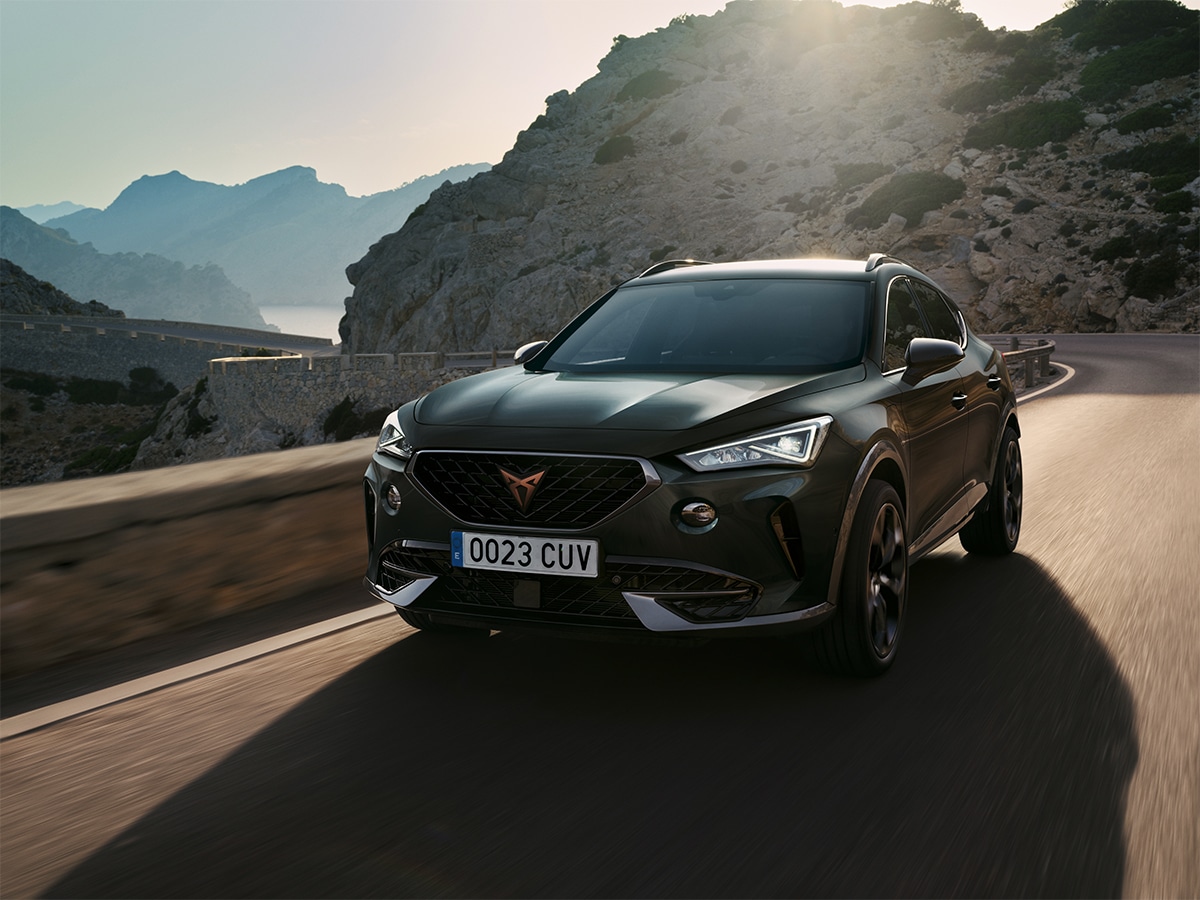 Man of Many's Verdict on the CUPRA Formentor VZx
CUPRA market this car as an 'SUV Coupe', and I can see why they've gone down this path. With the market still operating with an 'SUV' mentality, the Formentor VZx is trying to let people know it's there while offering coupe-like characteristics.
Sure, it has some shortcomings; the infotainment can be slow, there's a lack of physical buttons for climate, and some buyers would prefer a larger boot. But, to be perfectly honest, with the level of practical performance this delivers, coupled with tried and tested systems and build quality (Danke, VW), it's only a matter of time before this car generates its own conversation.
The Formentor VZx is priced from $66,990AUD plus on-road costs, and I think it's the best pound-for-pound sports wagon in the country. You'll find faster cars for the money, and you'll also find more practical cars, but you won't find the sweet spot on the Venn diagram quite like the CUPRA Formentor VZx. Gracias, CUPRA.
Check out the CUPRA Formentor VZx
You'll also like:
CUPRA Leon: So Close You Can Feel the Rush
The CUPRA Leon is a New Variety of Hot Hatch
BYD Yangwang U9 is an Electric Supercar that Twerks, Jumps Off the Ground