INTERVIEW: Mini Head of Design Oliver Heilmer on Polarising with a Purpose
Behind closed doors, interesting things have been brewing at MINI. The automotive manufacturer has been steadily cementing its place at the top of sustainable small-car operations, working on a new premise that is set to redefine the iconic car company; an all-electric vehicle. The new Mini Cooper SE is the brand's first foray into the all-electric market, taking the category head-on, but this isn't just another smash-and-grab adoption. As with all its releases, MINI has taken a measured approach to innovation, and the result all the better for it.
You'll also like:
The MINI Countryman: The Soul of a MINI in a Bigger, Bolder Package
Lamborghini Unveils Lambo V12 Vision Gran Turismo
Something Old, Something Very New – The BMW Mini Vision Next 100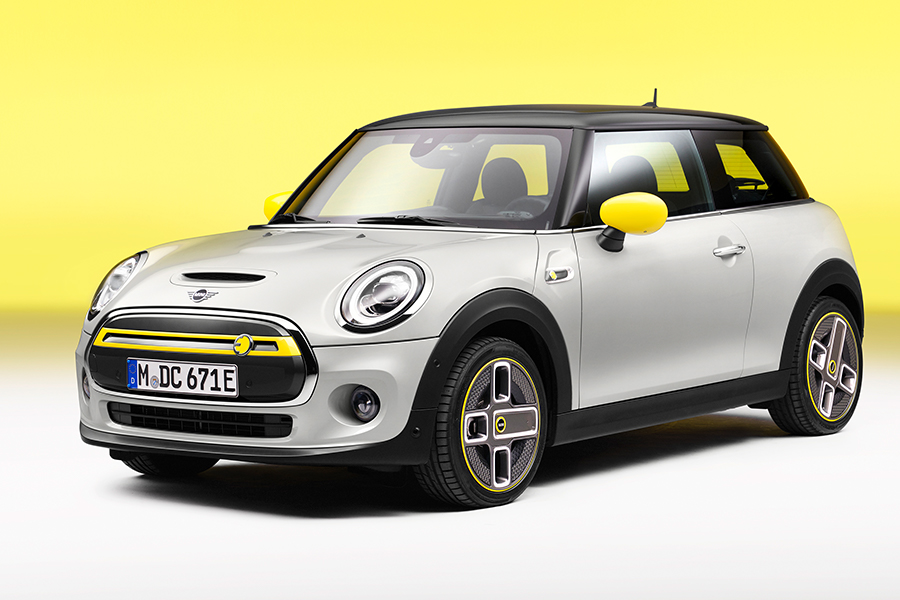 When images first emerged of the Mini Cooper SE, the sleek 135kW vehicle demanded attention. With trademark flair and urban sensibility at its core, the latest venture is unmistakably MINI, and we have Oliver Heilmer to thank for that. The German-based style icon has headed up design at MINI since 2017, charting the rise of EV in the process. "New technologies are always exciting for us as designers, because they inject fresh energy and can, therefore, initiate something totally new," Heilmer tells Man of Many. "The term "trend" has a completely different dimension of time in the world of automotive design. When we talk about trends, we are looking for developments, that will be trending in ten to fifteen years. This is relating to the long product development cycles of cars. So we need to know today, what will be important for our clients in the future."
Talking to Heilmer is a bit of an experience in itself. The designer has a flow and rhythm to his words that echo the sentiments he so boldly exposes in his work. In fact, it's difficult to pin dwn exactly what's more impressive, the aesthetic of his latest release, or the direction behind it. But therein lies the answer; like all good art, it's the didactic reveal that unlocks a deeper level of understanding.
Rather than lending our high school-grade art history explanation of Heilmer's work, it makes more sense to hear it from him, in words infinitely more detailed and interesting. We spoke with design chief ahead of the new MINI Cooper SE launch later this year to talk cars, design and 2020's biggest challenges.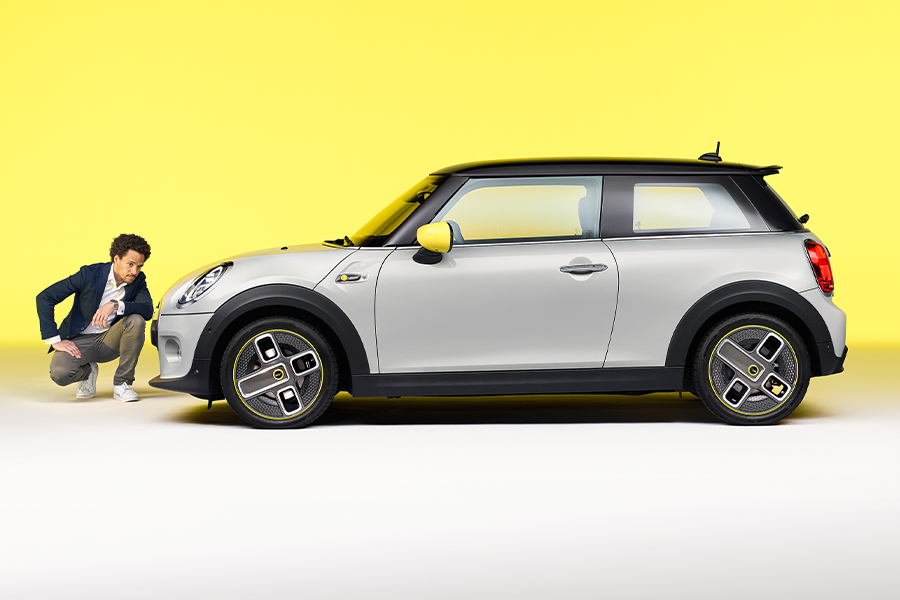 Q: First off, how has 2020 been for you? 
A: All in all, it's been a very new experience. To start with it was mostly about getting used to a new situation, adapting your set-up and making appropriate changes to how you work and communicate.
With my family it was a case of: suddenly Dad's around all the time – great, I can play with him, get painting and making stuff! On the one hand, that was lovely. But it was also challenging, of course, as my workload was as heavy as usual over the whole period. Family time really is inspiring, though. You can learn an enormous amount from kids if you pay enough attention.
Q: What initially got you into wanting to pursue a career in design? Was it always cars that excited you?
A: Ever since I can remember, cars have totally fascinated me. I've always drawn cars – and always had a big smile on my face at the same time. It started with scrawling extra spoilers onto photos of cars in magazines when I was a young kid. Later I began to design and draw my own cars. It was soon clear that I wanted to be a car designer. Back then, this wasn't an established career as such, like medicine or law. So as you can imagine, my family were rather sceptical. A pre-university internship at a well-known carmaker in Stuttgart after my Abitur strengthened my conviction that this was what I wanted to do for the rest of my life. Not that I would have guessed back then that I would end up where I am today. 
Q: It's certainly been an impressive ride so far. What is it about good design that excites you most?
A: For me, good design is consistent and reflects a purpose. The function of a product has to be immediately clear from its form and, above all, usable. It doesn't necessarily have anything to do with beauty. Another ingredient of good design for me is that it is not too loud. But at the same time, it should polarise, at least to some degree, or it will risk being anonymous. There are many examples of car designs which initially polarise opinion but despite this – or perhaps because of it – blaze a trail for a whole new vehicle segment. The BMW X6 is a case in point. Good design does not necessarily need to come from a designer, although a certain feeling for aesthetics is required. The metalwork for the bodies of many classic cars was beaten into shape using wood. The guys doing it at the time weren't designers, but particularly gifted craftsmen with just this sense for the unity of form and function. It's unlikely they knew much about theories such as how to create surface line sources, accelerate surfaces or position highlights. They just found a way of doing it right.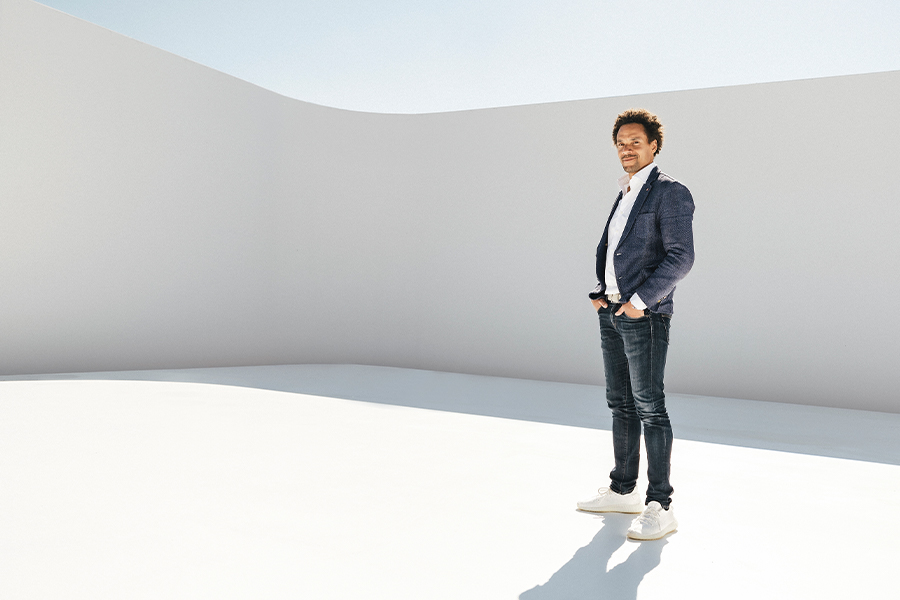 Q: Tell me a bit about your personal style – are you a suit and tie kind of guy?
A: I have a very important style consultant, who gives me the critical once-over every morning: my wife. She has a good eye and gives me really good advice. Suits are part of my style, ditto jacket and jeans combinations. Since I've been at MINI my style has moved away from classical suits and leather shoes a bit and more towards sneakers and chinos. And that feels good. But when I see a really good tie, it will also find its way into my wardrobe. Like with our MINIs, ultimately it's how you combine things that matters. 
Q: Across the board, there seems to be a trend toward sleeker looks with cars. How do you feel about that? Does this resonate with your design philosophy?
A: Simplification – in the sense of creating clarity – is how I like to do things. The clearer the thing you're working on, the stronger its personality will be. But that doesn't necessarily mean vehicles have to become sleeker; a car with a few hard edges can also have character. Personality before beauty – that's my design philosophy in a nutshell. A bit like with people.
Q: When creating your own designs for MINI, where do you draw inspiration from? Is it more creative, flowing like music, or a more functional approach?
A: In essence, I am fascinated by anything that fuels my imagination and sparks my creativity. For example, I find music extremely inspiring – anything from jazz to hip hop. However, the aesthetic of technical products also excites me. I'm thinking of products that have been developed and built by engineers from a purely technical standpoint – but which still exude extraordinary beauty. You may be familiar with the Faema espresso machines from the 1950s and 60s, for example. That's the sort of product I'm talking about. Since I was a small boy I've also been fascinated by the combine harvester at my grandparents' farm. I was spellbound by it and I could spend days driving on it and just gazing at it. And it goes without saying I like beautiful things. Although beauty is, of course, very subjective.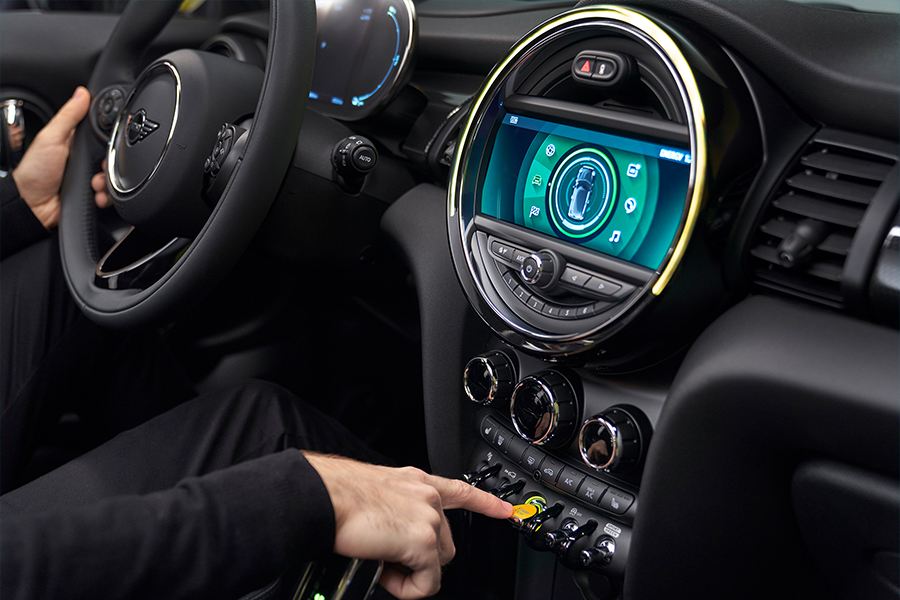 Q: Tell me a little about your time with MINI. How do you think the brand has evolved during your time with the company?
A: MINI does not dwell on the present or the past, even if we do have a strong history to call on. The classic Mini was designed squarely for a particular purpose and developed in response to a powerful need. This is one of the reasons behind its status as an icon today. I'm keen to project this core further into the future – with all of the possibilities that this has to offer us. It is this balancing act between tradition and future focus that makes my work at MINI Design so incredibly exciting for me. At the same time, MINI has a license – an obligation even – to provoke. Indeed, MINI is an extremely emotional brand. We could and should allow ourselves to be more daring more often, even if that comes with a risk of making mistakes. Ultimately, you see, it's about emotion.
Q: How have you seen the brand evolve over that period?
A: For me, MINI is no longer only a product; I see it as embodying an attitude. MINI is about constant change and the urban environment; its heart beats to the rhythm of the city. And for me MINI is definitively about diversity – the very opposite of monoculture. MINI cannot be pigeonholed. All in all, you can sum this up as a fundamental openness. And I believe that MINI has to work with others significantly more in future in order to achieve this. I'm convinced that MINI as a brand also works beyond the car. And I'm keen to accelerate the connectivity essential for this in the future.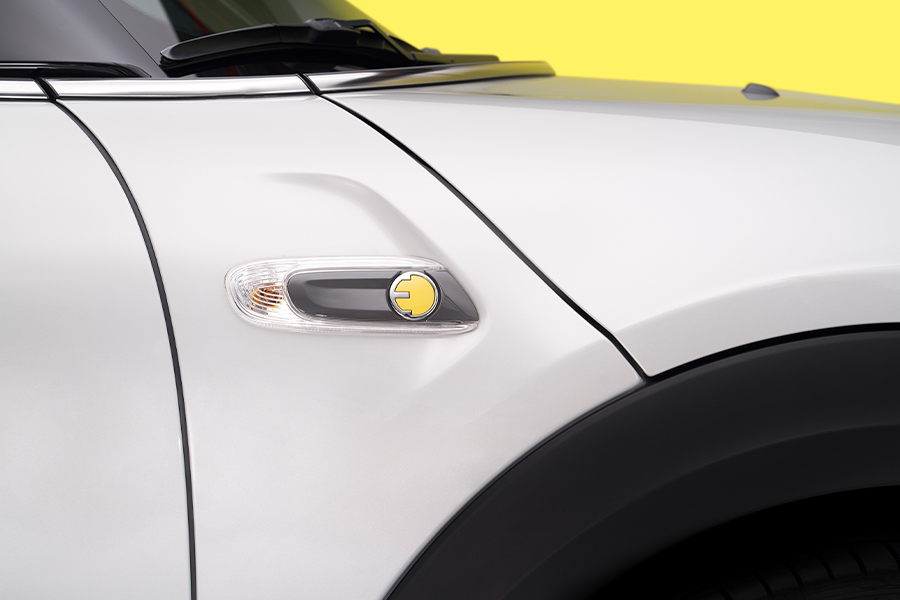 Q: Tell me a little about the new MINI Cooper SE. What was the inspiration behind the design of this vehicle that will arrive in Australia in the second half of this year?
A: The brand MINI was made for an agile and easy way of driving through the city from the start – you could say "born urban". The electric drive system is perfect for cities and short distances with stop and go. It almost seems like the MINI was planned with an electric engine from the beginning. We think it's a perfect match!
Q: Talk me through some of your favourite features on the new MINI Cooper SE?
A: The all-electric MINI is a genuine MINI. In other words, it's major on emotion and has a minimal footprint. The car's electric nature is visible in its details – e.g. unconventional and innovative details which reference the traditional MINI world but which at the same time combine it with new technologies. For example the car's grille. Its hexagonal form is a signature MINI design element, but the closed-off interpretation is all new. Behind the grille, cooling elements are conspicuous by their absence – which means the grille can stay closed and therefore improve airflow. A yellow accent bar produces a powerful contrasting effect and identifies this as an electric MINI.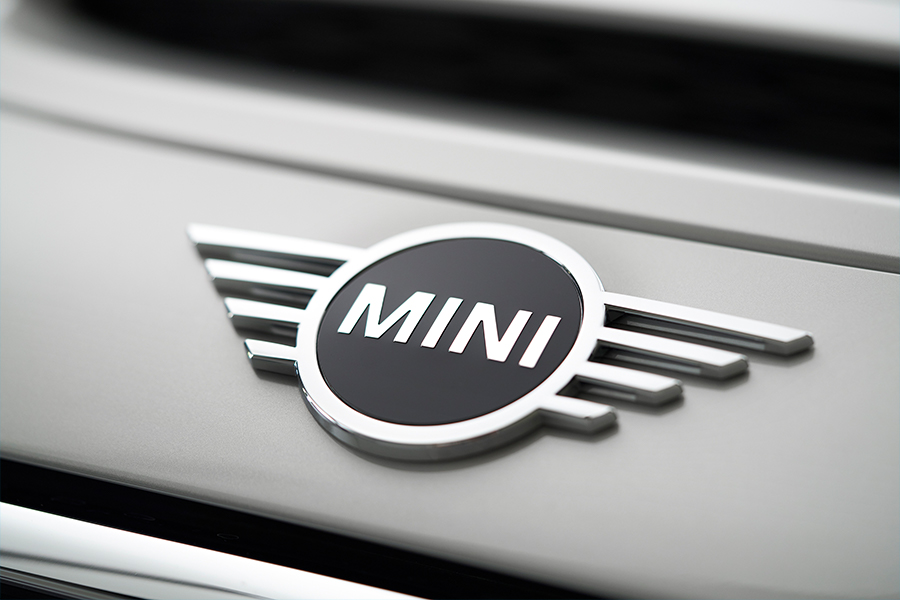 Q: What were the biggest challenges involved in the design process of the MINI Cooper SE?
A: Of course, we were asking ourselves what will set a MINI apart in future. Will it be the floating roof or the hexagonal radiator grille? Or will the design of the interior determine the exterior? However it happens, our task will be to make a MINI recognisable as a MINI.
Q: The latest addition is set to be MINI's first pure-electric premium small car, did that alter your design language at all?
A: The electric drive system and its packaging benefits allow us to challenge established geometric solutions. The drive system is significantly smaller, but the batteries take up more space than the fuel tank they replace. In the future, this will give us whole new freedoms as far as interior space and proportions are concerned. And I see great potential here, in particular, for MINI.
The new MINI Cooper SE is set to be released in Australia in July. You can learn more about the brand's first all-electric vehicle via the link below.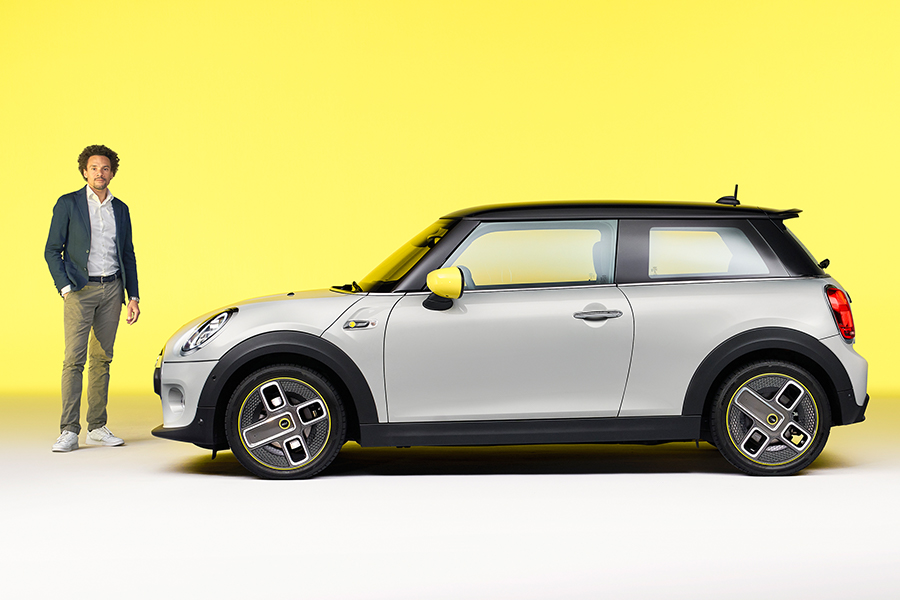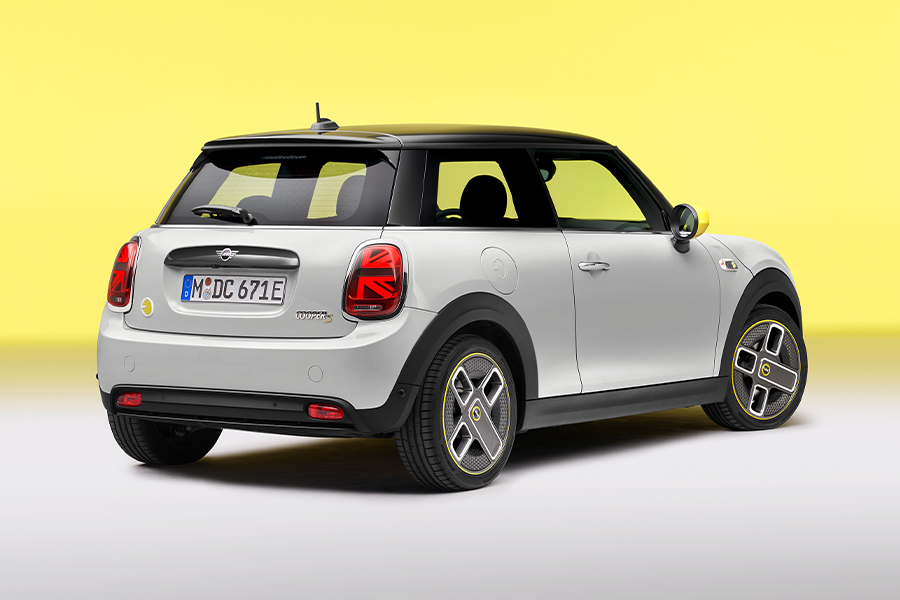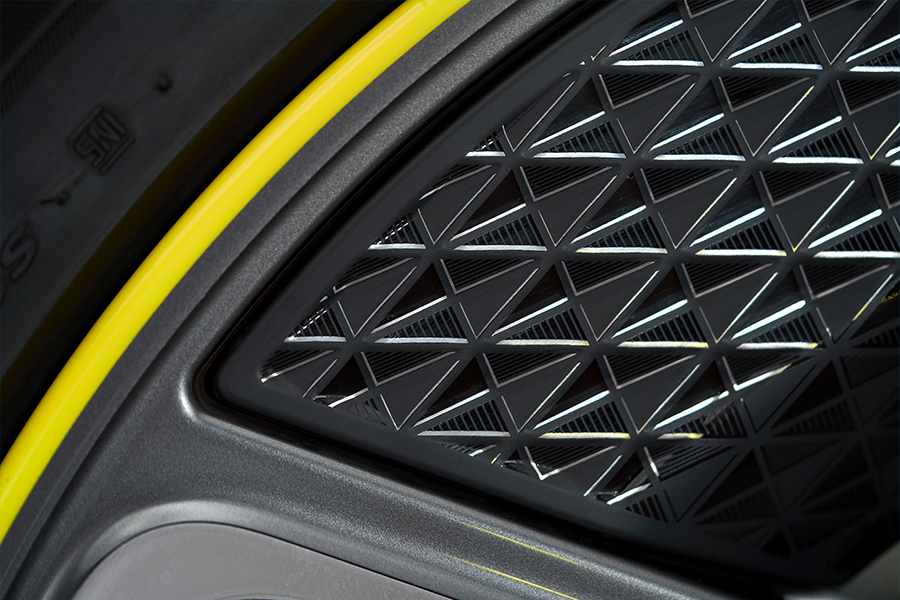 You'll also like:
The MINI Countryman: The Soul of a MINI in a Bigger, Bolder Package
2022 Bentley Flying Spur Hybrid Odyssean Revealed
Something Old, Something Very New – The BMW Mini Vision Next 100