Koenigsegg's Gemera is the Fastest Family Car in the World
Outside of car enthusiast circles, the Koenigsegg name isn't exactly house-hold, but for those with a passion for performance, Koenigsegg is a beacon for automotive innovation. The brand's newest addition, the Koenigsegg Gemera or 'Mega-GT' is no exception.
The first hypercar specially designed to haul passengers, the Koenigsegg Gemera is limited to just 300 and features four full seats, with ample storage space for carry-on bags, alongside front and rear infotainment systems, wireless phone charging, and a host of other family-friendly features. But for all its innovative updates, the Koenigsegg Gemera is far from a weekend driver.
You'll also like:
Ares S1 is More Than Just an Unrecognisable Stingray
Pablo Escobar's $2.2 Million Porsche 911 RSR is Up for Grabs
2020 Porsche 911 Turbo S Unveiled
Boasting a whopping 1.27 megawatts of power and 3500 Nm of torque, the Gemera can go from zero to 100km/ph in just 1.9 seconds. That's good enough to make it the fastest family-friendly car in the world.
Powering the high-octane beast is a slightly surprising two-litre, three-cylinder twin-turbo engine, affectionately known as the 'Tiny Friendly Giant". Even more impressive is the Gemera's three electric motors – one on each rear wheel, and one on the crankshaft – that deliver 1,100bhp simultaneously or 1,400bhp when counted individually. The impressive EV, rear-drive mode sees the Koenigsegg Mega GT 800V battery give up to 50km of range. Developed in collaboration with Koenigsegg and its sister company Freevalve, the Gemera engine has significantly reduced fuel consumption and emissions.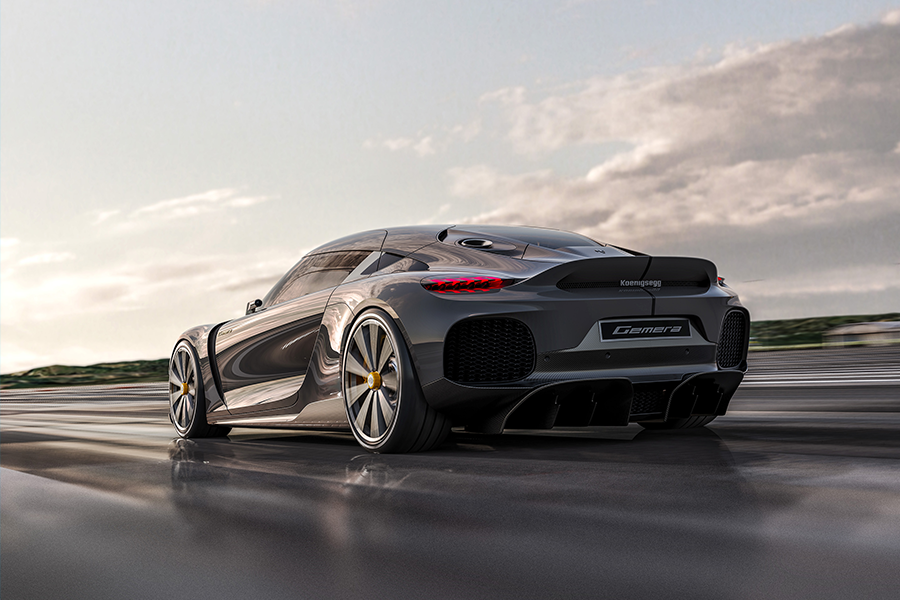 On the outside, however, the Koenigsegg Gemera is a hypercar through and through. Rearview cameras have replaced side mirrors, top-mounted titanium exhausts add to the sleek feel, while the two scissor doors scream high-performance vehicle.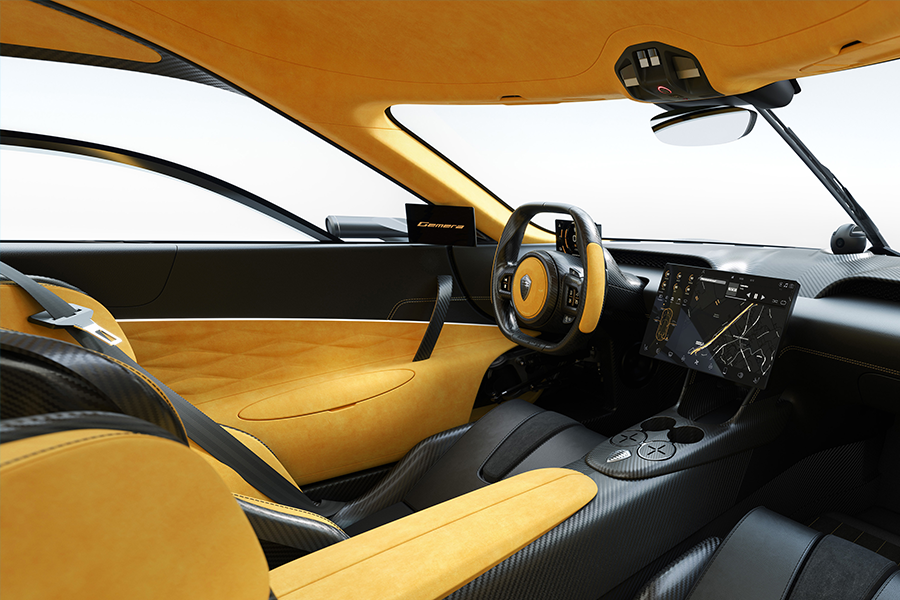 Step inside the Koenigsegg Gemera and you'll enter a world of refined luxury. The seats are heated and cooled, the front and rear each both have large digital infotainment touchscreens to control entertainment and climate. Further, an immersive eleven speaker audio system surrounds all four passengers, providing an unmatched driving experience.
Oh, and it also has cup-holders. Every family car's gotta have cup-holders.
You'll also like:
Battle Approved Motors UTV is an All-Electric Off-Road Warrior
Gordon Ramsay Drools over His Car Collection at the Track
2020 Porsche 911 Turbo S Unveiled