Russell Built is Offering a Porsche 911 Safari Kit
Turning Porsche 911s into rally cars isn't anything new. There are plenty of examples out there, but Russell Built Fabrication has a safari kit that will make your 911 ready for the Baja while still remaining street legal. Even better, Russell Built is taking orders for the kit, so you can get an off-roading 911 parked in your garage and still take it out for a night on the town.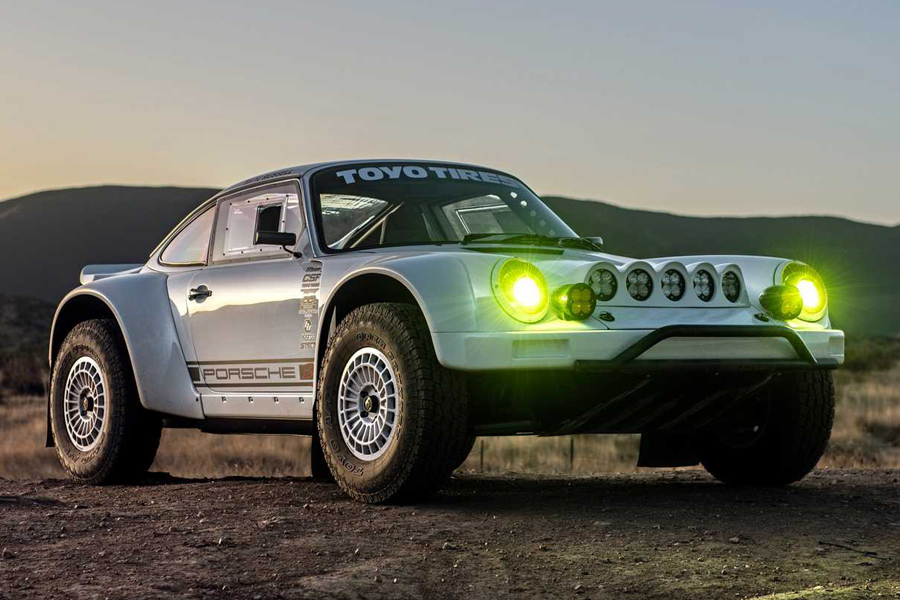 The kit was first applied to a 964-generation 911. Russell built took out the chassis and suspension to bolster them up a bit for that off-roading performance. The wheelbase was also lengthened out by three inches, and the track is 14 inches wider. The suspension features 12 inches of travel in the front and 13.5 inches in the back. Custom shock towers, upper A-arms, and spindles were also included and were added using the factory-original mount points. Russell Built did a lot of custom fabrication for this project, including machining the majority of the components from aluminum. The wider base also required custom fenders, and all of the panels are also composite, bringing the 911's weight down by 400 pounds. The car tips the scales at only 2,800 pounds. Combining that light weight with a performance engine means that this racer can actually race.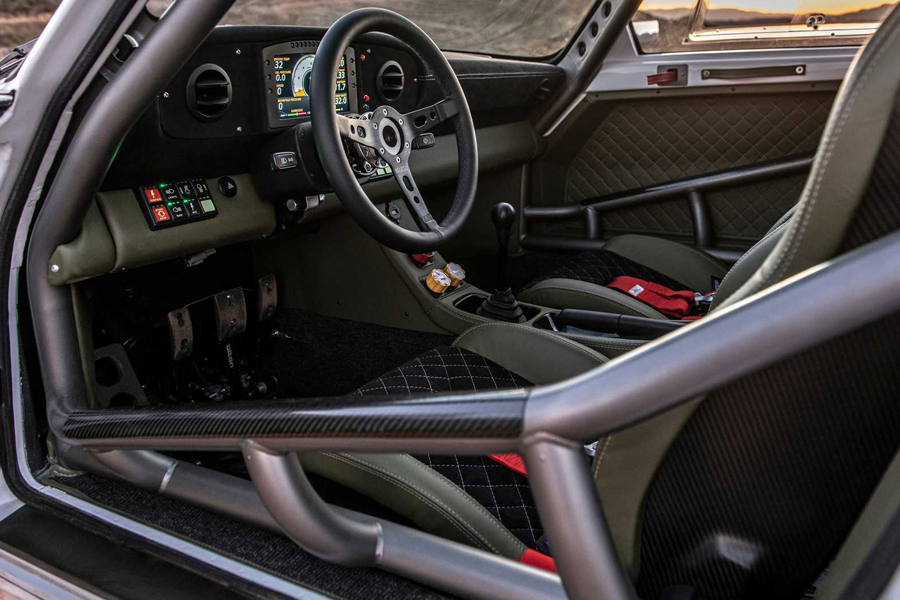 Speaking of the engine, the Russell Built tweaked the original flat-six engine with the help of Rothsport Racing. The duo enlarged the 3.8 liters, and then included a few add-ons, to bring the horsepower up to 365 with torque coming in at 310 ft-lb. That power upgrade can be connected to either a two-wheel drive or an all-wheel drive Porsche drivetrain. Russell Built also added plenty of LED rally lights and Lexan racing windows. It also comes with a full roll cage.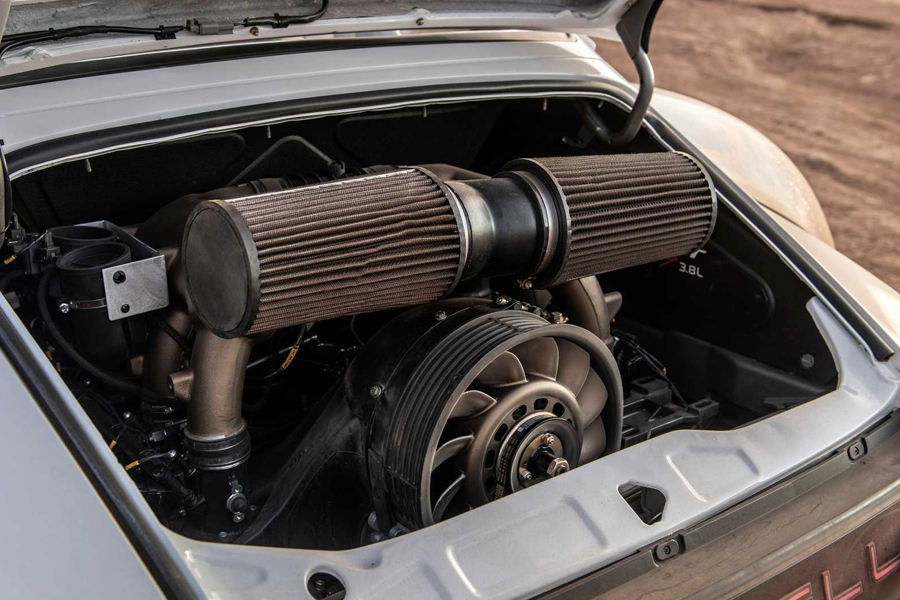 There may be other Porsche 911 Safari Kits out there, but few are going to compare with what Russell Built Fabrication is offering, especially since this kit is at home both on the trail and on the street.
---
Featured Video from Man of Many
---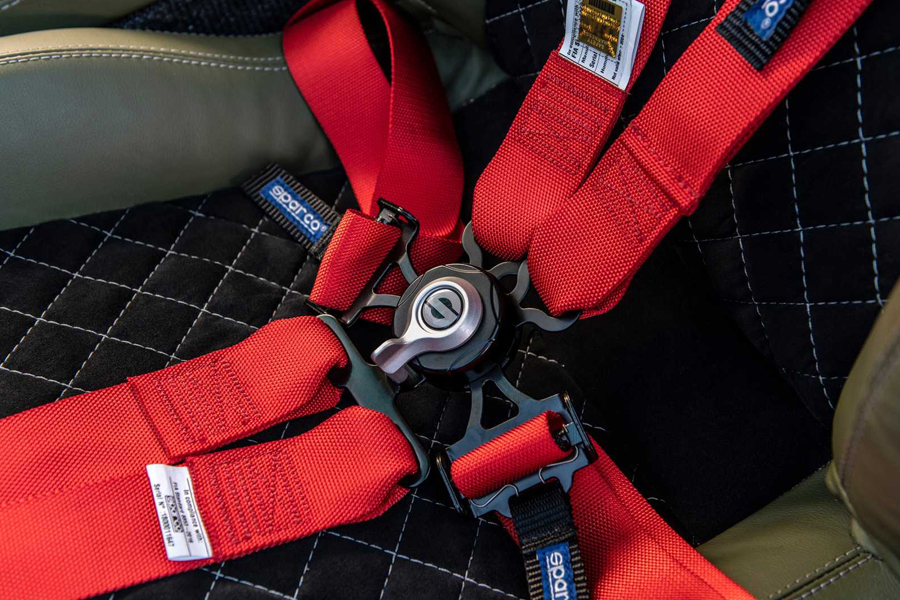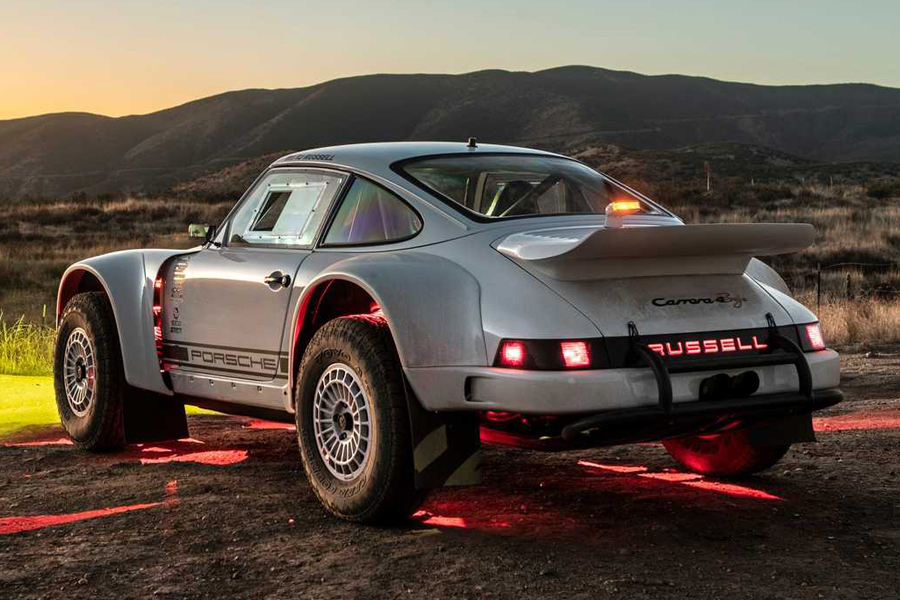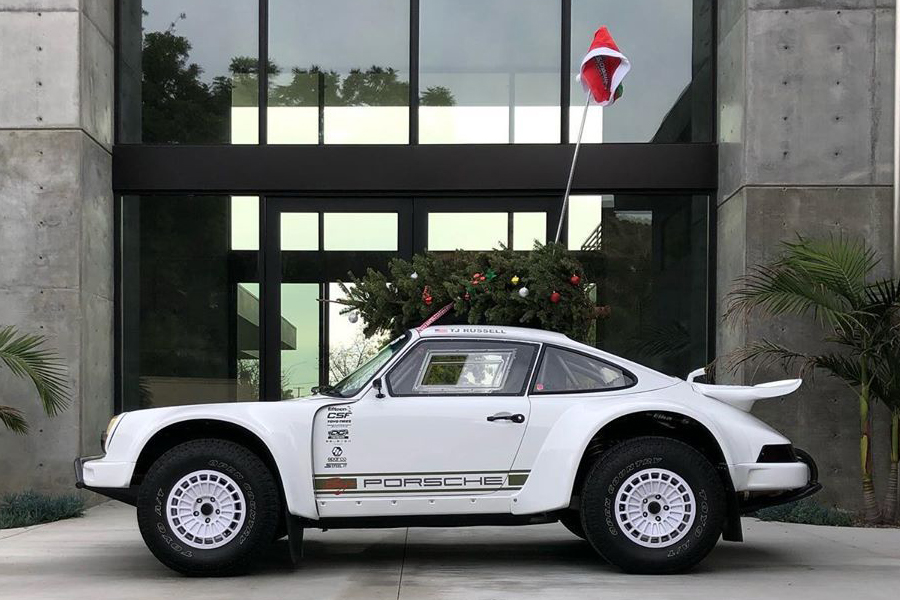 ---
Featured Video from Man of Many