Gemballa's New Porsche 911 Body Kit is Fit For a Rugged Off-Road Warrior
Gemballa is looking to diversify its portfolio. The German refinement and tuning company is expanding, splitting up its business into three different focuses—a Hypercar Division, a Luxury Customisation Division, and a Classics Division. But that doesn't mean that the company won't continue to offer their rugged Porsche 911 Bodykits.
You'll also like:
Ford's Secret Ranger Raptor V8 is an Australian Exclusive
V8-Legged Freak: Ferrari F8 Spider Makes its Aussie Debut
The Breitling Premier Bentley Mulliner Celebrates Swiss Craftsmanship and British Aesthetics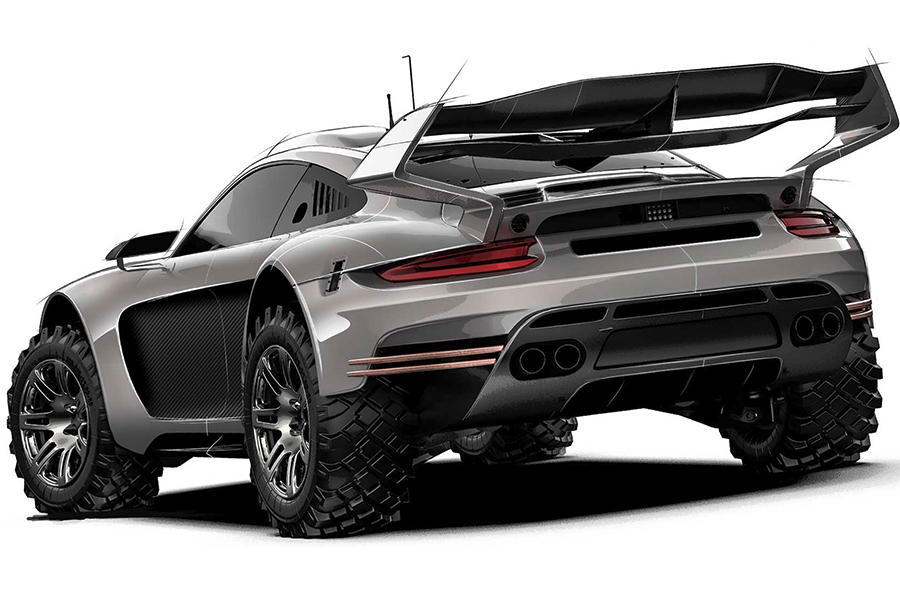 "First and foremost," says Steffen Korbach, owner and CEO of Gemballa, "we will continue to focus on customising and increasing performance of Porsche models, but we are also open to other brands. The prototype of the Gemballa Avalanche 4.2 RS based on the Porsche 911, which was presented at the Geneva Motor Show in 2017, is now to be launched this year in an exclusive small series based on the Porsche 991 and 992. The performance data will outshine all comparable vehicles. In 2016, we already discussed the development of a 4×4 variant of the Porsche Cayenne as the Gemballa Tornado 4×4 and the Porsche 911 as the Gemballa Avalanche 4×4. Designs for both vehicles have been in the drawer for a long time."
The body kits that Gemballa will be offering take Porsches and give them a mean, off-roading look with the performance to match. Gemballa hasn't shared any specs on the off-road version, but given what they're doing for the Luxury Customisation Division's body kit of the 991, it should be a monster. The Luxury Division's work uses an upgrade package to the GTR 8XX Evo-R BiTurbo, the Gemballa upgrades bump performance up into the range of 818 horsepower with 810 lb-ft of torque. That gets the car going from 0 to 62 miles per hour in just 2.3 seconds, with a top speed of over 230 miles per hour. Couple that with the lift package and the beefy off-road tires, and this is a Porsche that will dominate regardless of the terrain.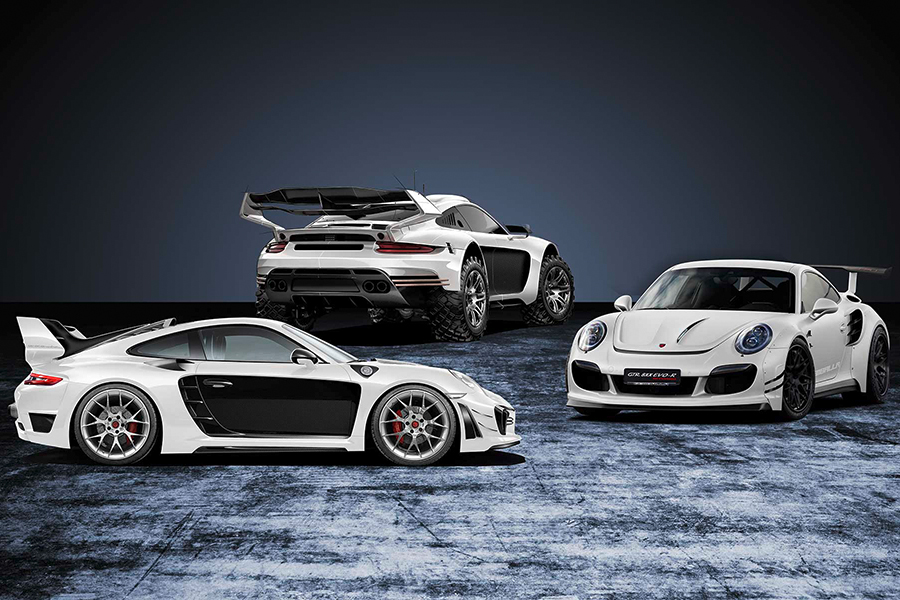 You'll also like:
Backwoods Adventure Mods Has You Covered Front to Back
V8-Legged Freak: Ferrari F8 Spider Makes its Aussie Debut
Inside Kevin Hart's 1,000HP Speedkore Hellraiser Charger