This Redesigned Tesla Cybertruck Shows What Could Have Been
Love it or hate it, you can't deny that the Tesla Cybertruck has influenced the design world. Since its debut, designers have been reimagining what the Cybertruck could have been or could still be. Khyzyl Saleem is one such designer, but this time, the design is one that many say is a huge improvement.
You'll also like:
Designer Creates a Cybertruck Cyber Camper Concept
Ironwood's BMW R1250GS is Part-Cybertruck, Part-Bladerunner
Hot Wheels Rolls Out Remote Controlled Tesla Cybertruck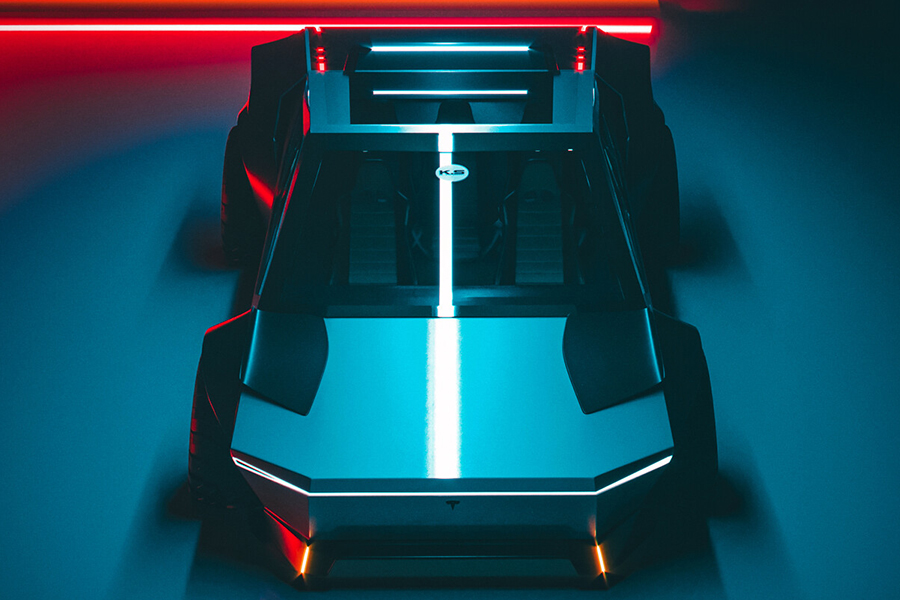 Saleem starts by taking into account the aspects of the Cybertruck design that make it the Cybertruck. Saleem keeps the angular bodywork with its sharp lines and faceted body panels. While you can tell that this isn't the original Cybertruck, you can also tell without a doubt that this redesign comes from the same gene pool.
The design brings in the wedge-shape of supercars, which also seem oddly reminiscent of many a Pinewood Derby cars that you see at cub scouts events. But this isn't laziness or even expediency that brings in that shape. Rather, the result is a menacing, speedy quality thanks to the rear end seeming to be higher, suggesting that this truck is ready for the track. Saleem put a light bar across the top, and combined it with fat, knobby tires to make it look like this rendition of the Cybertruck is ready for off-roading shenanigans.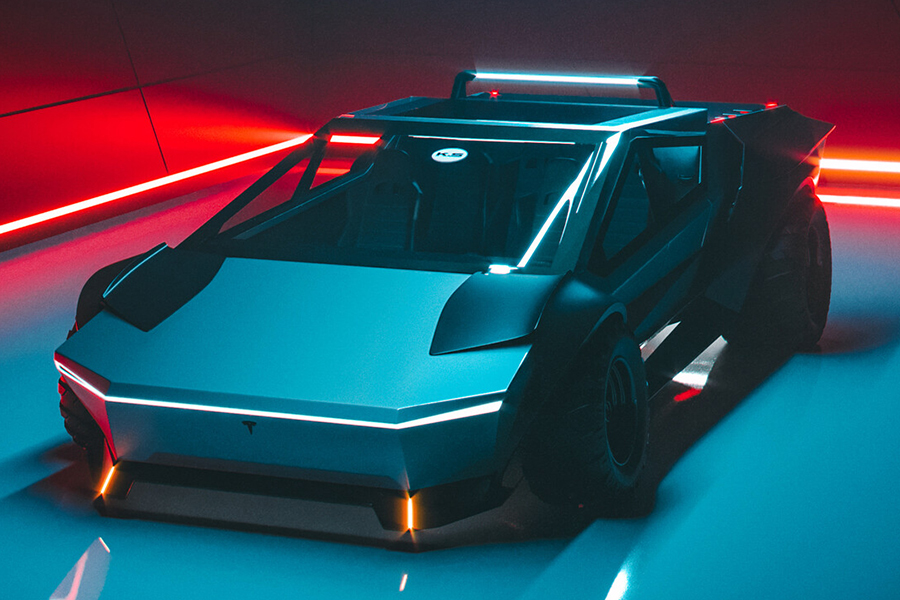 Another image shows that this design is indeed still a truck. The image shows the tailgate down, with an included ramp, and a motorcycle being hauled in the back. From the looks of it, the cargo area is spacious beyond any other truck on the market.
Saleem didn't create the concept as a knock on what Tesla is doing. Quite the opposite. "Don't get me wrong," writes the designer. "I love what Elon is doing in this industry, truly breaking those boundaries and the original design is bonkers. I just wanted to add my own flavour to it. I modelled the truck as my base first and altered a few body lines slightly just to make it a bit more interesting. It's still a truck so went down the Trophy Truck esque route. Oh, and I filmed myself modelling the entire thing! I added fenders that add a bit of curvature to the truck but still tried to maintain the futuristic element to it. Bertone inspired, still the same size/scale as the original, just on the lowest height setting." You can check out the design on Saleem's ArtStation page.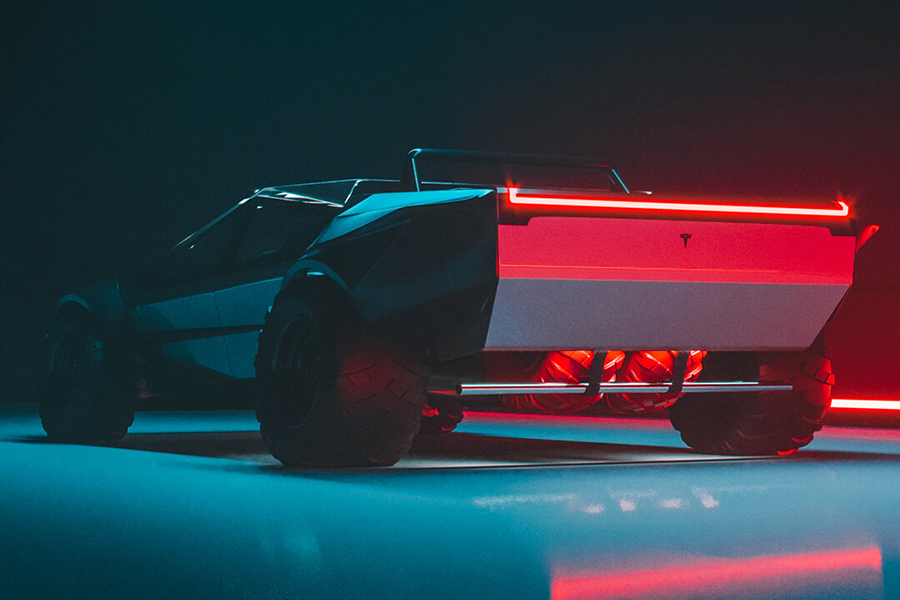 You'll also like:
Designer Creates a Cybertruck Cyber Camper Concept
Ironwood's BMW R1250GS is Part-Cybertruck, Part-Bladerunner
Hot Wheels Rolls Out Remote Controlled Tesla Cybertruck