Montague M-E1 is the World's First Full-Size Foldable E-bike
Massachusetts based Montague Bikes got it right with the M-E1. Electric bikes are proliferating on the market, but not all of them are as great as they seem. Add in the complication of a folding bike, and the chances that you'll create something worthwhile seem to plummet. Not so for Montague. Their M-E1 gets both the electric and the folding right.
You'll also like:
14 Best Electric Bikes Money Can Buy
Saint Laurent's Ultra-Luxe eBike is Surprisingly Affordable
Crow Unveils Ultra-Light Performance Gravel e-Bikes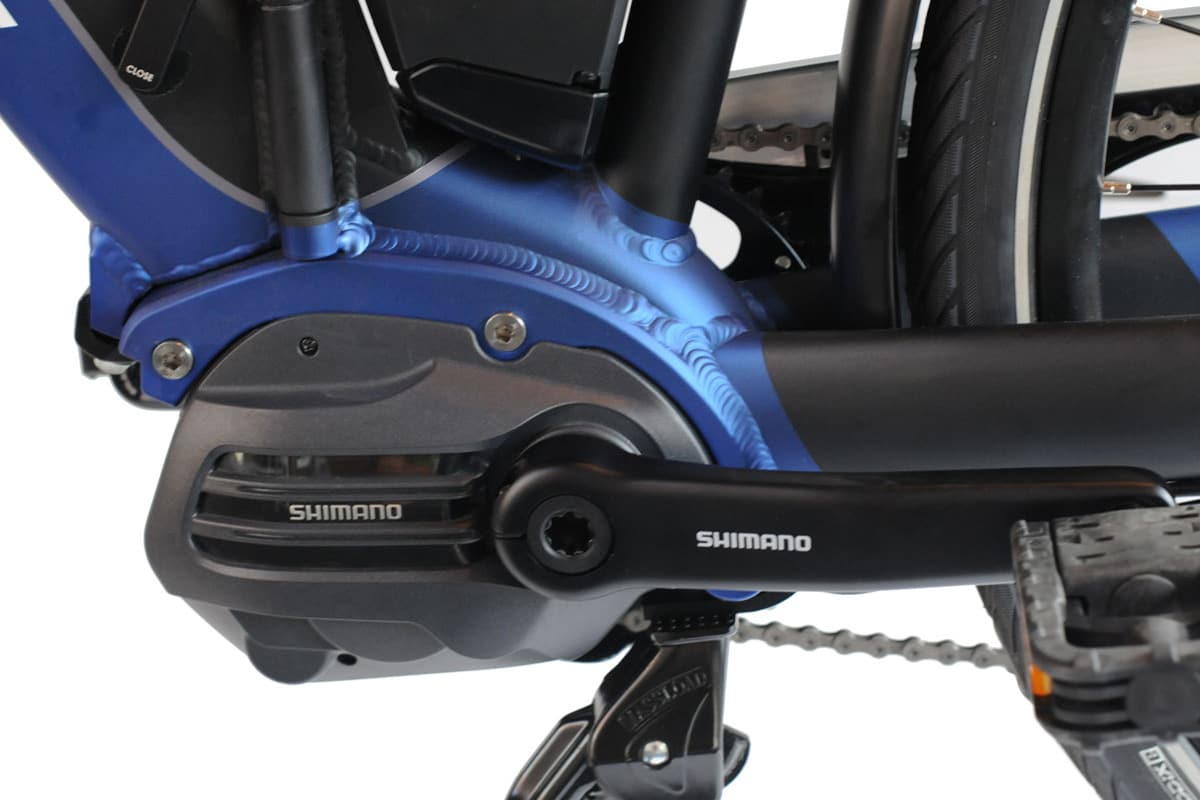 The Montague M-E1 start with 28-inch wheels attached to a full-size frame. This isn't a tiny bike with a long seat pole and extended handlebars—something you would expect to see ridden by a garishly dressed clown in the centre ring of a circus. Rather, the M-E1 is a full bike that also happens to fold. The step-through frame is made of aluminium, giving it a light but solid foundation. The frame is done in a fashionable yet conservative blue and matt black colour scheme.
Montague also integrated a rear rack as well as front and rear lights. The mudguards are wide enough to properly protect you against splashes. At the bottom of the seat tube, you'll find the battery, but while you know that it is the battery, it blends in well with the rest of the bike. Charging the 36-volt battery is a three-hour affair, after which you'll be able to power the Shimano 250-watt mid-drive motor to a top speed of 20 miles per hour. A display on the right handlebar will keep you informed on battery life, speed, distance travelled and other data. On the left handlebar is a switch to choose from three levels of pedal assistance: Eco, Normal, and High.
To fold the M-E1, all you have to do is release a clamp on the downtube. Open the clamp, push it down, and fold the bike in half. You can also fold down the handlebars to make it even smaller. There's a double kickstand you can use to stand the bike as well. The bike only weighs 54 pounds, so you can easily fold it up and put it in your trunk. Or leave the handlebars up and wheel it around like a cart. Montague is offering the bike for $3,695.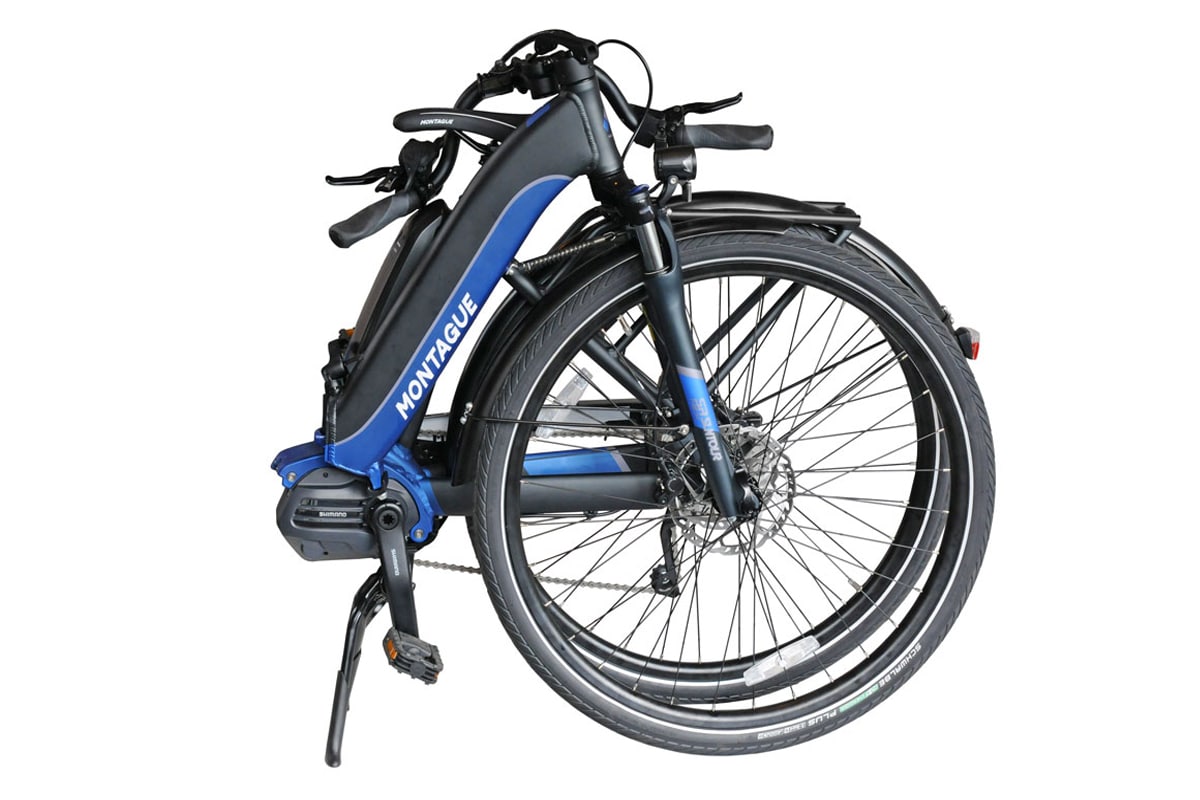 ---
Featured Video from Man of Many
---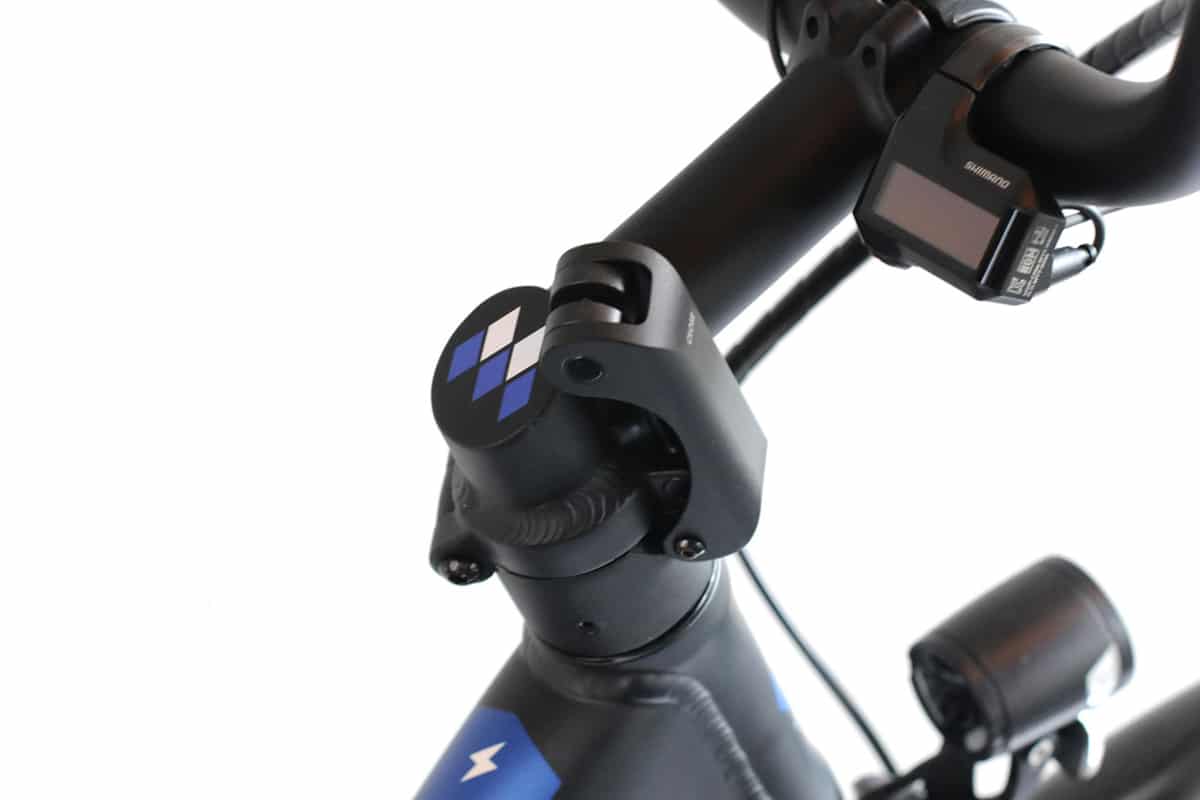 You'll also like:
14 Best Electric Bikes Money Can Buy
Litelok Core is the World's Lightest, Wearable Diamond-Rated Bike Lock
Crow Unveils Ultra-Light Performance Gravel e-Bikes
---
Featured Video from Man of Many