10 Best Drones to Buy For Photography and Video
As the 21st-century moves along (barring at least one major disruption), the best drones just keep getting better. Bolstered by sharp camera setups and impressive features, they take to the skies and capture our world with stunning breadth. That's not to mention their ever-increasing levels of durability, versatility, usability, intelligence, and functionality. Indeed, the idea that these flying gadgets might soon deliver your Amazon packages gets less far-fetched with each passing year.
You'll also like:
10 Best Tech Products at CES 2020
10 Best Tech Blogs
8 Best Robot Vacuums for Your Home or Apartment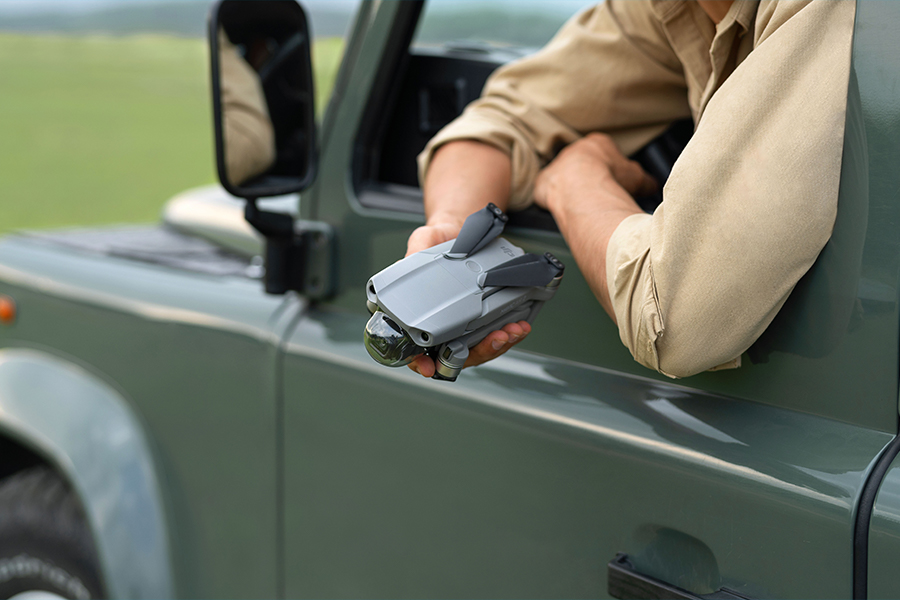 When it comes to the best drones in Australia, DJI continues to lead the pack. Not only does the brand make epic camera drones for kids and adults alike, but it even churns out the occasional off-shoot such as an Keysmart Max Organises and Tracks Your Keys. Naturally, you'll see DJI pop up time and again on our list of the best drones of 2020. Let's find out who else made the cut.
Things to Consider When Buying a Drone
No two drones are exactly the same and nor are any two users. Before you spend over a thousand dollars on the latest and greatest model, consider the following:
Intended use – If you're an amateur filmmaker or YouTube vlogger, you'll probably want the best of the best. However, if you're just an everyday hobbyist, then you don't necessarily need all the bells and whistles.
Range – How far can the drone go and for how long?
Design – Some drones are smaller than a water bottle and just as easy to carry, while others require special cases.
Functions – Does the drone automatically detect obstacles? What are its key features?
Controls – The better the control, the more functionality and enjoyment you can reap out of your drone.
Camera – 12MP photo resolution will get the job done, but you can find professional drones that deliver up to 30MP (with a professional price tag to match). 4K video resolution is standard (but not guaranteed) amongst the majority of better drones.
Extra features – FPV drone headsets and other add-ons definitely increase levels of coolness and usability alike, but ask yourself if you really need those extra goodies before buying them.
Cost – A quality camera drone will start at around US$300 and go up from there.
The Best Drones to Buy
The extensive test runs and camera drone reviews are in and here are the results! Here is a list of the 10 best drones to buy for photography and video.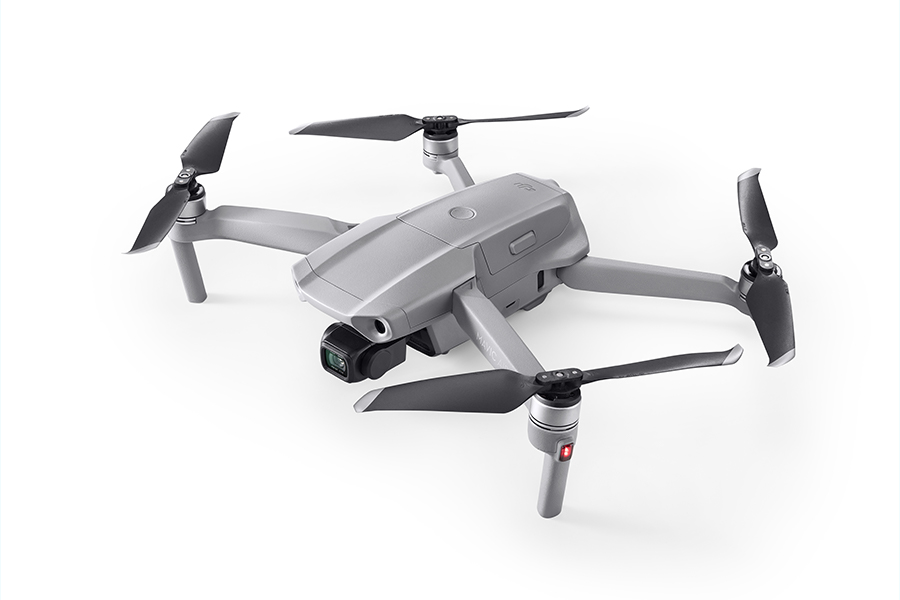 1. DJI Mavic Air 2
An ideal entry point, the DJI Mavic Air 2 covers all the bases in top-notch style. Easy to control, long-lasting, equipped with various shooting features, and good for 4K/60p video, it's nothing short of quintessential. It's also pretty affordable (relative to its perks).
Weight: 570g
Camera resolution: 12MP
Video resolution: up to 4K
Range: 10km
Price: US$799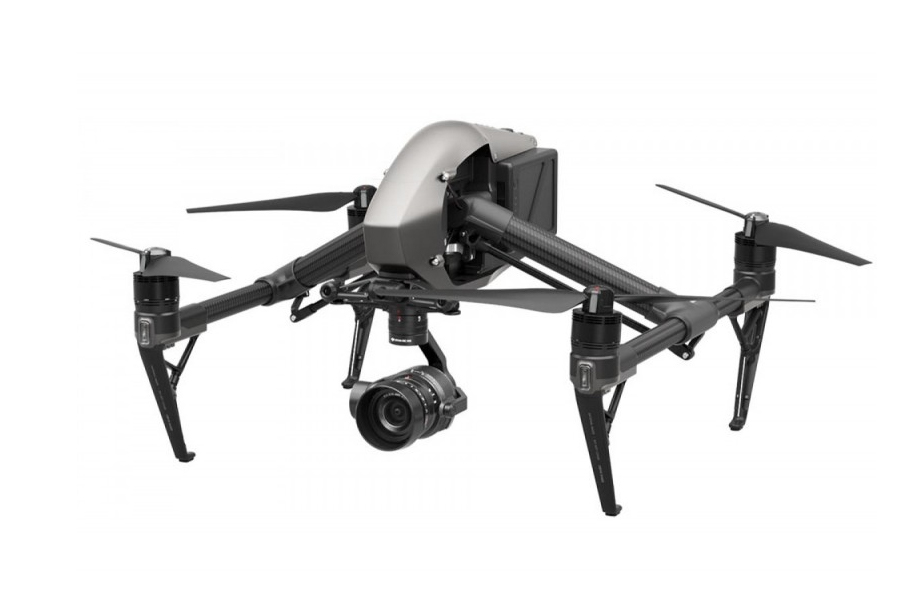 2. DJI Inspire 2
Around the world and here in Australia, DJI is the brand to beat. Nowhere is that more evident than with the Inspire 2, which targets all the professionals out there (hence the lofty price tag). Bolstered by advanced object-avoidance technology, a 30MP camera, and a sleek metal body, it delivers everything you can possibly want out of a modern drone.
Weight: 3440g
Photo resolution: 30MP
Video resolution: up to 6K
Range: 7km
Price: US$2,599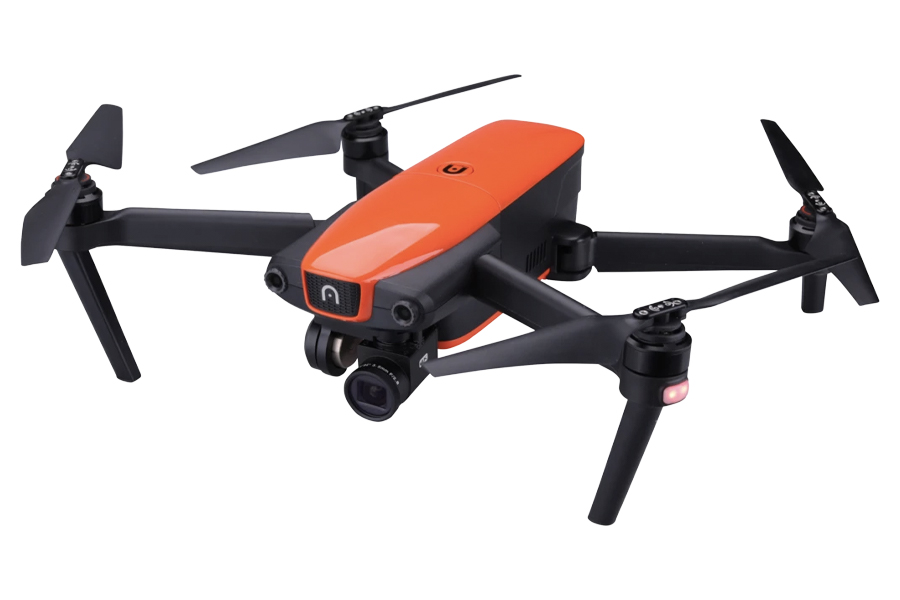 3. Autel Robotics EVO Foldable Drone
Combining smarts and style to high-flying perfection, the lightweight EVO detects incoming obstacles and offers 4K 60fps Ultra HD camera video. The remote control is effortless to use and equipped with a built-in OLED screen. This is a fantastic and foldable drone and it's built for adventure. Take it anywhere.
Weight: 2980g
Photo resolution: 12MP
Video resolution: up to 4K
Range: 7km
Price: US$1,059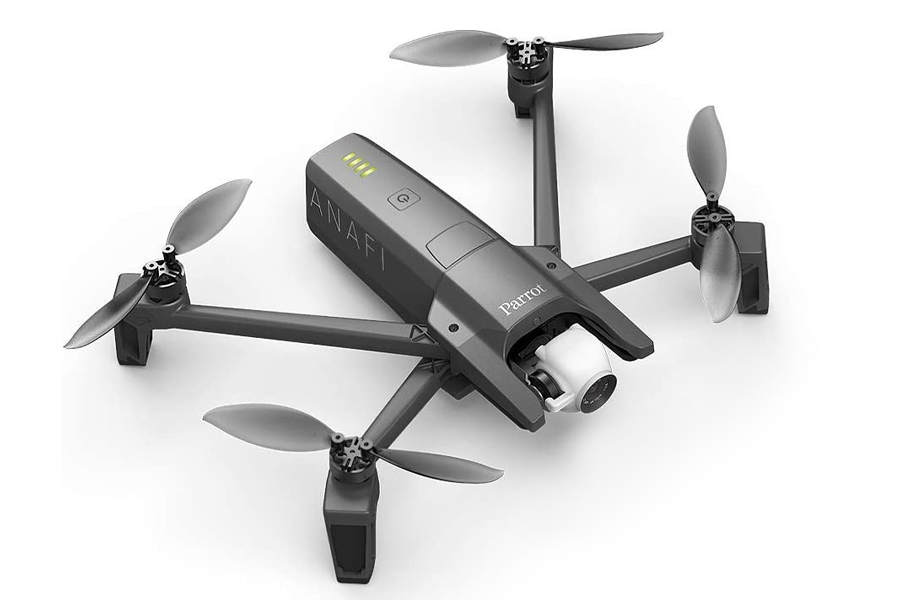 4. Parrot Anafi
Want some bang for your buck? Look no further than the Parrot Anafi, a slim and foldable stunner that's impressively functional. From its robust camera setup, you get 4K UHD video, 21MP photos, and 2.8x lossless zoom, amongst other things. Due to a lack of obstacle-avoidance sensors, however, this one is best used by experienced navigators.
Weight: 320g
Photo resolution: 21MP
Video resolution: up to 4K
Range: 4km
Price: US$500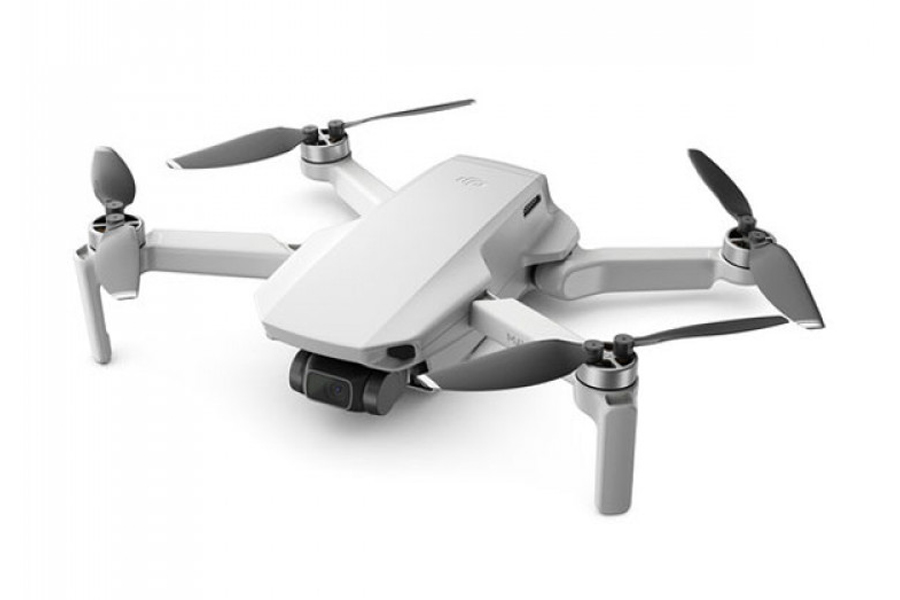 5. DJI Mavic Mini
Giving the aforementioned Parrot Anafi a run for its money, the DJI Mavic Mini puts huge things in a preciously small package. Just how small? Try small enough to fit in the palm of your hand, with a weight of just 249g to match. While its video quality isn't top of the line, this drone flies like a champ.
Weight: 249g
Photo resolution: 12MP
Video resolution: up to 2.7K
Range: 6.7km
Price: US$399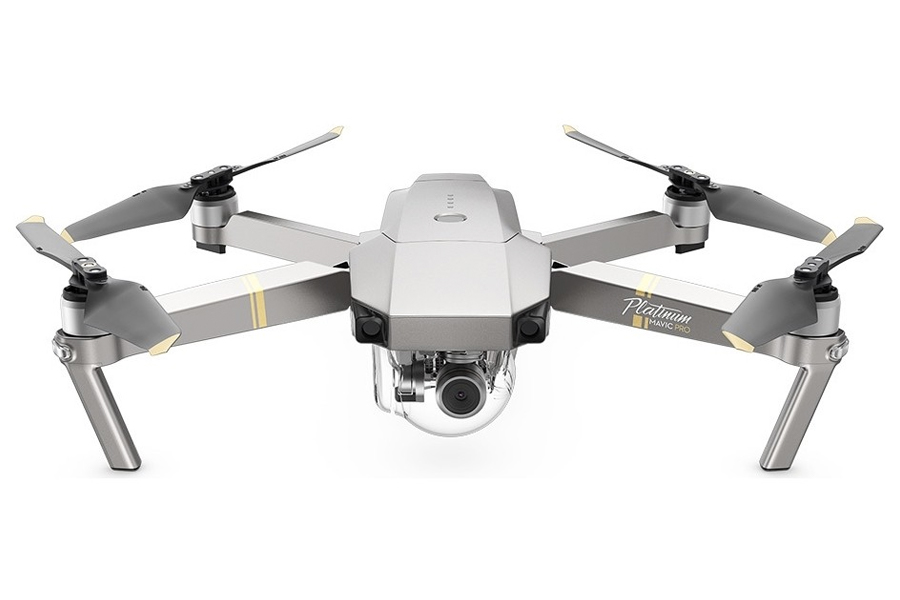 6. DJI Mavic Pro Platinum
As any recent drone review can tell you, the DJI Mavic Pro Platinum is as sexy and stealth as its name might suggest. Between its 30-minute flight time, epic range, 4K camera, 3-axis gimbal, and 60% noise power reduction, this gadget achieves the topmost tier of smooth and quiet performance.
Weight: 734g
Photo Resolution: 12.35MP
Video resolution: up to 4K
Range: 15km
Price: US$999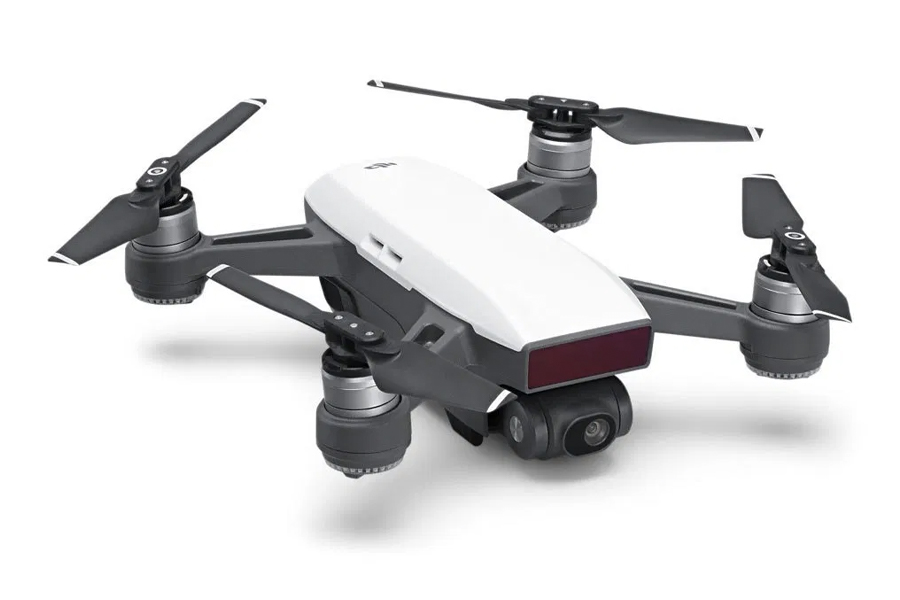 7. DJI Spark
Also known as the "selfie drone," the DJI Spark is controllable by way of hand gestures. Nimble, lightweight, and intuitive, it's kind of like something out of an old Steven Spielberg movie. Yes, this is a great FPV drone for kids and teenagers, but don't take that to mean adults won't love it as well.
Weight: 300g
Photo resolution: 12MP
Video resolution: 1920×1080p
Range: 2km
Price: US$399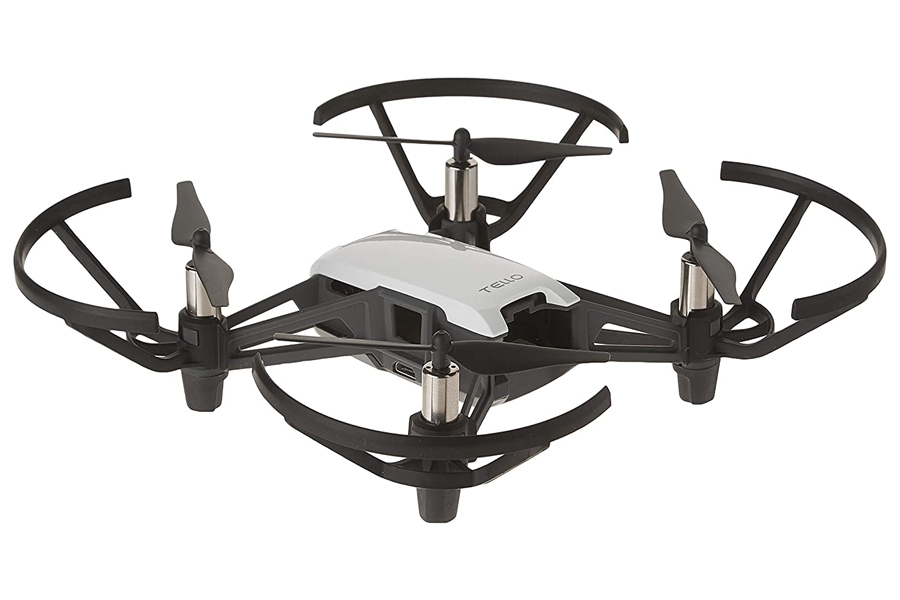 8. Ryze Tech Tello
Powered by DJI, the Ryze Tech Tello is a drone for kids by design. To that end, it's supremely fun and easy to control, though short on range and technology. It can take off and land in the palm of your hand and fly for about 13 minutes at a time. Consider it an ideal gift for the young one(s) in your life. And who can argue with that painstakingly low price tag?
Weight: 80g
Photo resolution: 5MP
Video resolution: 720p
Range: 100m
Price: US$129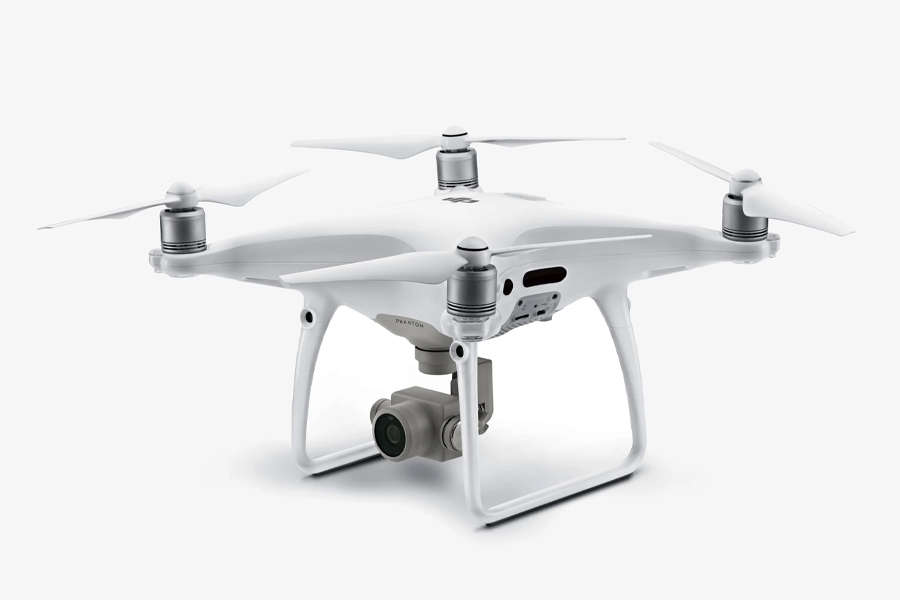 9. DJI Phantom 4
Improving upon its predecessor, DJI's newest Phantom is equal parts streamlined, smart, and robust. Its object-avoidance technology has never been better and its 4K video never stabler. The fish-eye lens also makes for a nice touch. Sync it with the adjoining app to unlock a bevy of choice features.
Weight: 1380g
Photo resolution: 12.4MP
Video resolution: up to 4K
Range: 4.98km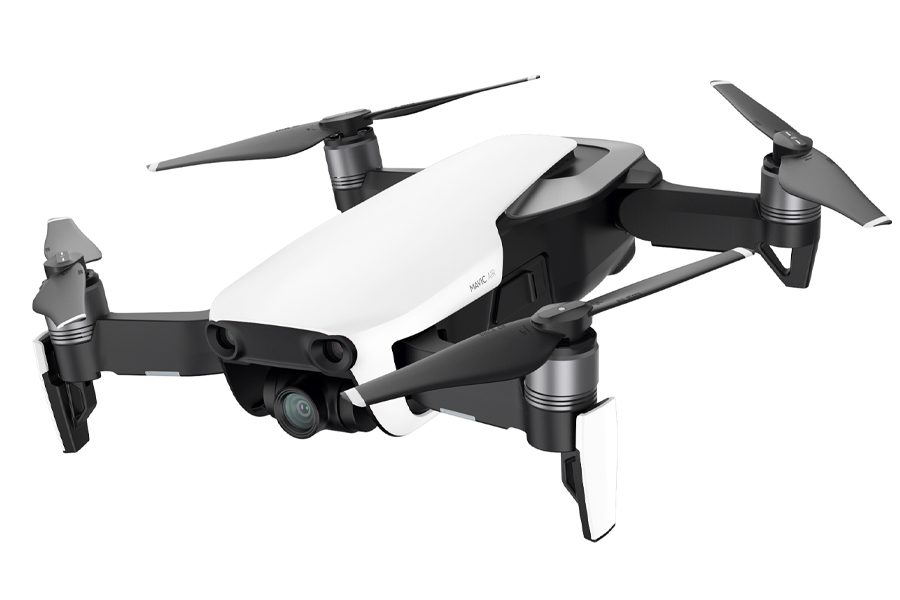 10. DJI Mavic Air
Sure, you can buy the new Mavic Air 2, or you can pick up its distinguished predecessor. Rest assured you'll still be getting a solid and high-performing quadcopter. Lightweight and ultra-portable, it cranks 21 minutes of prime flight time out of a single charge. Features include smart capture hand gesture control, 3-directional environmental sensing, and so much more.
Weight: 430g
Camera resolution: 12MP
Video resolution: up to 4K
Range: 10km
Price: US$799
You'll also like:
10 Best Tech Products at CES 2020
10 Best Tech Blogs
DJI RoboMaster EP Core is Coming to a Campus Near You
General FAQ
What is the best drone for beginners?
Two of the best drones for beginners are the DJI Mavic Air 2 and the Parrot Anafi. Both are equal parts functional, durable, usable, and portable.
What drones do professionals use?
Modern professionals tend to use sturdy and high-performance drones like the DJI Inspire 2 or the DJI Phantom 4 Pro. Both are fairly expensive.
How much do decent drones cost?
You can get a decent intermediate drone for about US$300 and up, while the best models usually start at around US$800 and go up from there.