'Thanks Dad': Father's Day Weekend With the Ducati Diavel V4
My dad loves his toys, specifically those with two wheels. Whether it's solving the problem of walking by purchasing a scooter to get to the train station for his morning commute, the KTM adventure bike he rides around the country, or the dirt bike he takes into the forest to blow off steam. If it has two wheels, he's on it.
A wise man once said that you can never have too many bikes, but few people get to sample all the flavours of bike ownership without two things. One, money, and two, somewhere to put them.
So on Father's Day this year, I gave my dad a gift that would solve these two problems while also saying thank you for 26 years of mentoring, knowledge, protection, encouragement, and so much more. A weekend with the brand new (AUD$41,100) Ducati Diavel V4. Here's how it went.
RELATED: Molto Bene! Insane Ducati Streetfighter V4 Lamborghini Sells Out in Hours.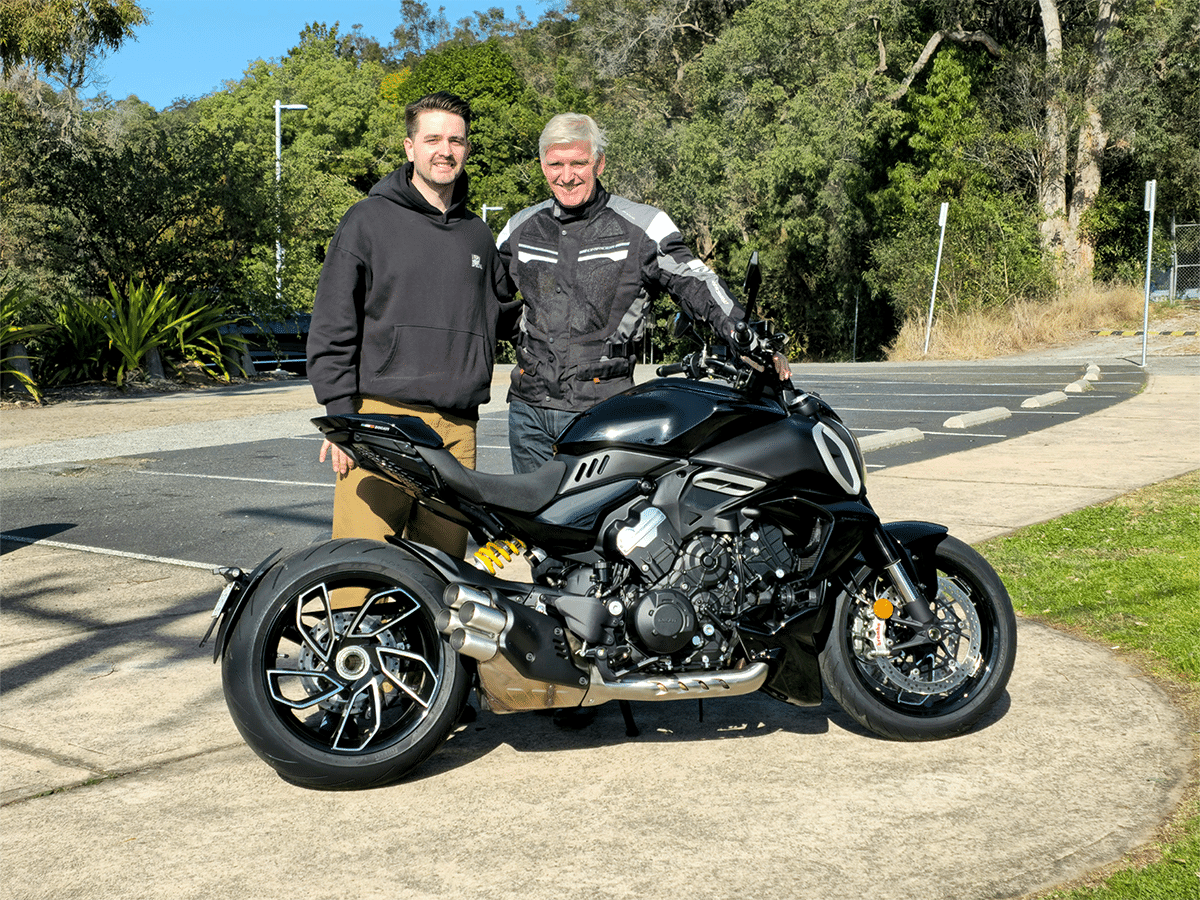 As someone whose job requires them to switch from Porsche to Lamborghini to Aston Martin to Bentley every other week, I've always wanted to share a piece of this with my dad. After all, it's his fault I'm so obsessed with cars in the first place. And what better place to start than with the bonkers Ducati Diavel V4?
It offers one of the most unique engine-to-chassis combinations we've seen, with a stretched wheelbase that houses the heart of a super sports bike. A Panigale-sourced V4 engine that's been de-tuned but still produces 168hp and 126Nm of torque, turning this low-slung beast into a cruise missile when you crank the throttle past 6 o'clock.
But for all its good looks and performance, it has its sensibilities too. The engine has been tuned for low-down torque at low speeds for manoeuvrability and when it becomes overwhelming, there are three power modes and four riding modes to choose from, including Sport, Touring, Urban, and Wet.
For someone like my dad (who prefers to cruise around), the new motor requires fewer service intervals and a reduction in fuel consumption, emissions, and heat around your legs thanks to a clever cylinder deactivation system.
As you can imagine, he had an absolute blast riding it around over the Father's Day weekend, but as a son, it's the least I could do.
RELATED: Read a detailed breakdown of the Ducati Diavel V4.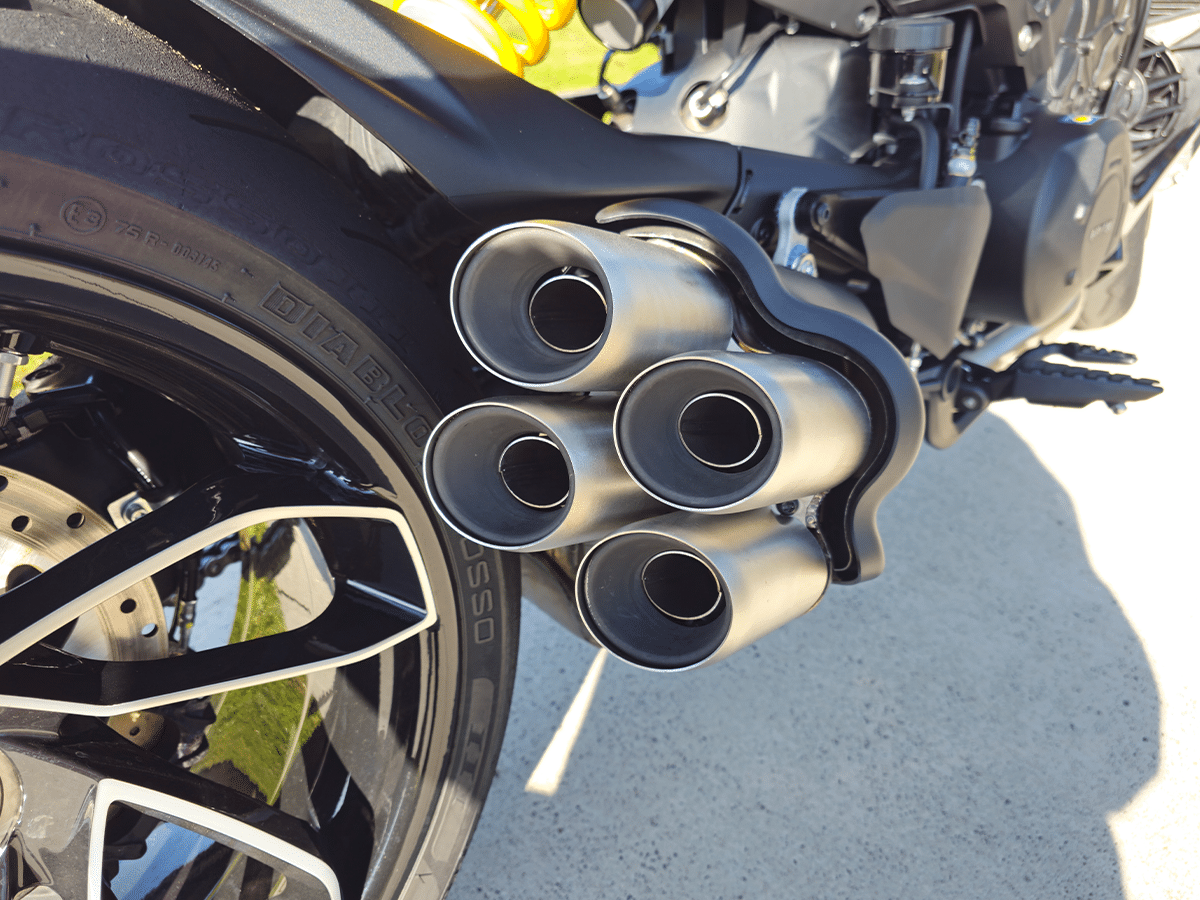 My dad and I have always connected (and argued, still) over vehicles of the four-wheel variety, but his real passion is bikes. In fact, for as long as I can remember he's spent his weekends either riding, fixing, or improving his motorcycles. Although, he's never owned something quite like the Diavel.
We could talk about the Suzuki DR-Z400 he rode back in the early 2000s or the string of KTMs he's owned over the last decade, but when I think about our relationship, I always go back to the time he helped me with my motorcycle license so we could ride together. Regrettably, my passion for cars took away my time and interest in dirt bikes, but I still have memories of the times I spent kicking his ass when we went out to ride.
As I'm sure you understand, it's hard to put a father-son relationship like this into words because it goes beyond wanting to "do our fathers proud."
There's always a strong feeling that he wants you to be successful, but more importantly, a good father encourages you to foster those passions with the honest belief that you can accomplish whatever it is that you put your mind to. Albeit, usually with a few hard lessons along the way.
I'm grateful that I have a dad who encouraged me to turn my passion into a career. Where a Father's Day weekend riding a Ducati Diavel V4 is barely enough for me to say thank you for 26 years of encouragement, mentoring, knowledge, protection, and so much more. Thanks, mate.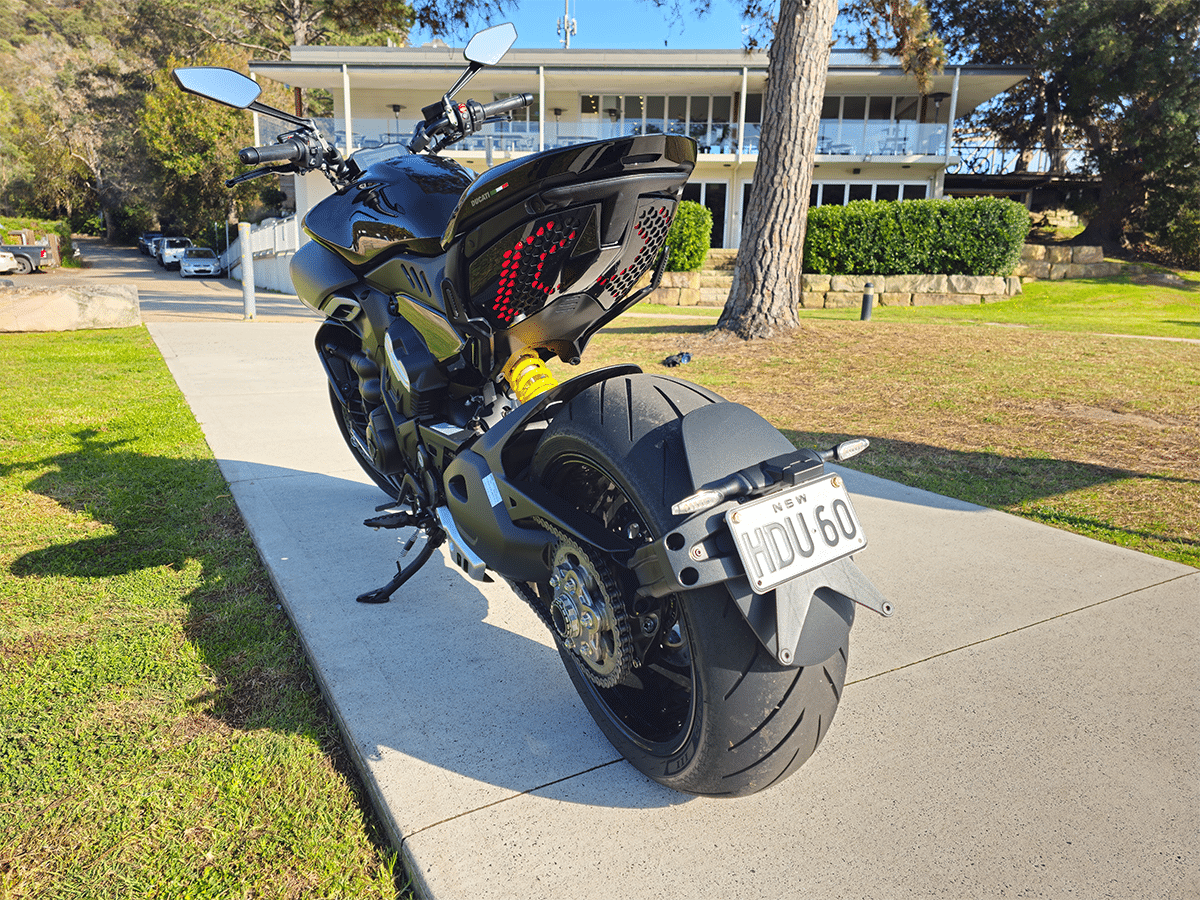 You'll also like: