This App Can Tell if Your Luxury Watch is Counterfeit
Combining decentralised technologies with Artificial Intelligence (AI) and Machine Learning (ML), ORIGYN is claiming it has created the world's first mobile app in the fight against counterfeiting. Using digital certification technology to authenticate luxury goods in real-time with just your phone's camera, you can weed out fakes next time somebody tries selling you a Rolex on the cheap.
You'll Also Like:
LG Introduces a Touch of Style with Velvet
Why the Bell & Ross BR05 was This Year's Most Exciting Watch Release
16 Best Mid-Range Watch Brands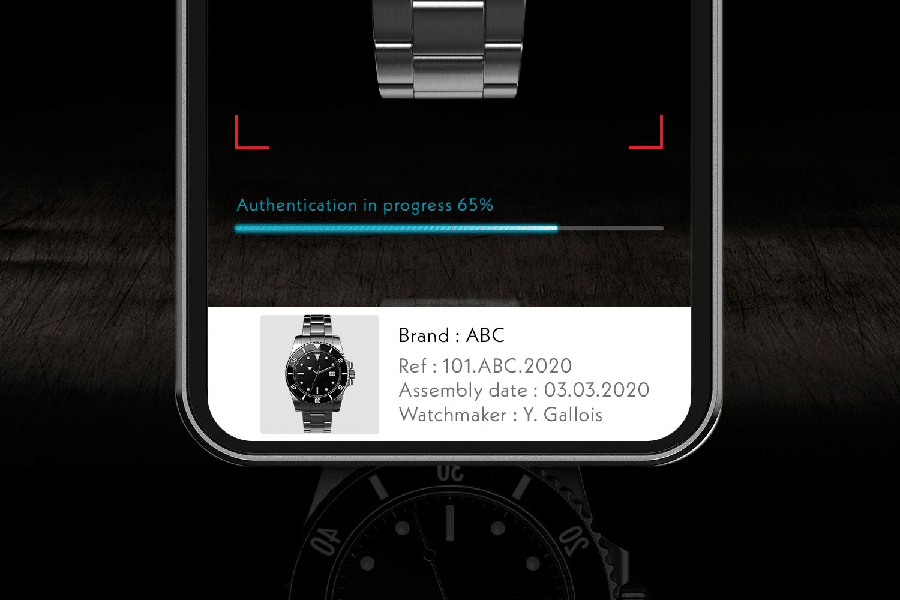 Counterfeiting is a problem of endemic proportions for many of the world's luxury brands. From fake Louis Vuitton bags to cheap Seiko knock offs. Brands with the pedigree to warrant imitation, while flattered, are on an endeavor to kill the trade at all costs. Striving over the decades to locate a solution, today ORIGYN leverages its own biometry and represents its own unique identity to kill counterfeiting for good. With research focused on authentication of the object directly, without the need of a bar code, microchip, engraving, or any other proxy – authentication is as simple as using your smartphone to take a photo.
Avoiding the horrible situation where the watch is fake, but the certificate is real, ORIGYN does away with numbers and codes to prove authenticity by sight. Much like a jeweler examines a diamond, the ORIGYN app examines the item in question to determine its validity.
"ORIGYN: it's like Shazam, but for #watches instead of music !" @VincentPerriard, ORIGYN's co-founder

Watch the video to know more !#ArtificialIntelligence #blockchaintechnology #internetcomputer #luxury #origyn pic.twitter.com/8AM2s4Ke0U

— ORIGYN Foundation (@ORIGYNTech) October 1, 2020
Developing a technology where the object itself constitutes its own unique identity via its biometrics, ORIGYN uses an open-sourced and decentralized system to determine real from fake. With estimated 40,000,000 counterfeit watches produced each year, this app alone could save the primary market $224,000,000  in sales.
"During the last decade, we have seen companies coming up with Blockchain solutions for luxury brands. But all their solutions have the same problem: the watch still has a separate document (or credit card format certificate) that authenticates the watch. Not ORIGYN. As a customer, you can take a picture of the watch with your smartphone and immediately see if your watch is the original or a fake! It's like Shazam, but for watches instead of music!" said Vincent Perriard, co-founder of ORIGYN. "Furthermore, our solution is non-intrusive for the luxury industry (meaning no changes need to be made to the watches, leather bags, art, …) as it is based solely on image recognition of the product itself," he adds.
It's the ultimate solution against luxury counterfeits, and it's coming 2021.
You'll Also Like:
LG Introduces a Touch of Style with Velvet
20 Best Military Watches for Everyday Carry
Fuoriserie Watches are Crafted From Wrecked Supercars