Huawei P30 Pro is the Answer to Your Photography Woes
Images - Daniel Tran
Huawei P30 Pro is one of, if not the best camera phone on the market. Huawei took us to the Northern Territory earlier in the year to show off the 10 Best Cheap Smartphones for Any Budget capabilities. Recently, they flew us to Broome to show off just how good the camera is capturing the stunning WA coast. It's probably no coincidence that this trip coincided with the release of the Samsung Unveils its Most Affordable 5G Smartphone Ever. Still, we were once again blown away by the quality of the photos and the way the P30 Pro elevates the skills of amateur photographers.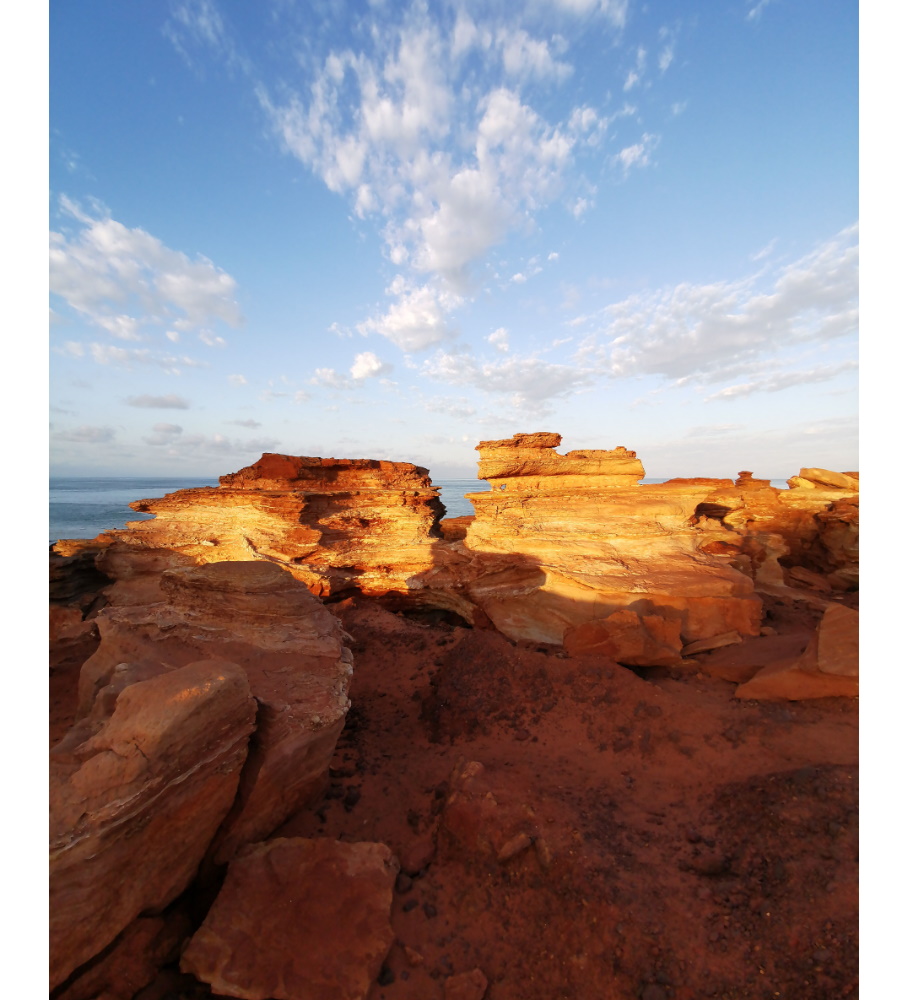 The Leica Camera System
Huawei P30 Pro is equipped with the new Leica Quad Camera System. That's four cameras at the rear, plus another one at the front for selfies. For comparison, the iPhone 11 Pro has three rear cameras.
The SuperZoom Lens on the P30 Pro supports 5x optical zoom, 10x hybrid zoom and an insane 50x digital zoom. The camera's AI software is so good that it adjusts for zoom and images won't blur. Once activated, the AI does the hard work. You barely need to do anything beyond pointing and shooting. There's also a 40 MP Super Sensing Camera, a 20 MP Ultra-Wide Angle Lens, and a Huawei TOF Camera. The TOF camera, or Time of Flight, uses infrared to determine the precise depth of field.
Other camera features include image stabilisation, enhanced colours, Night mode, Light Painting, Silky Smooth for capturing moving water, Underwater mode and Super Portrait that can capture even the smallest details, such as individual strands of hair. Each of these modes offers unique experiences and are really impressive. Also, selfies come out crisp and clear thanks to a 32MP front camera.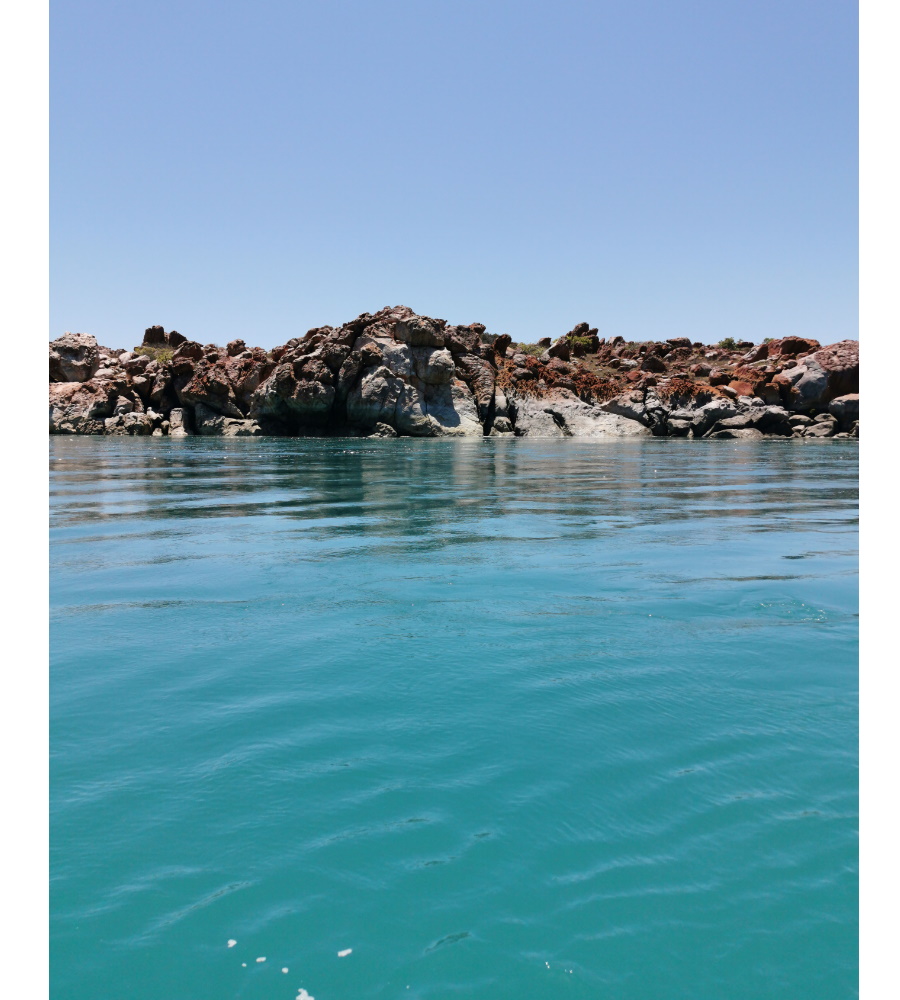 When in Broome
A short 48 hours in Broome wasn't enough time to see all of the sites, yet it was still plenty of time to eats stacks of fresh, locally-sourced seafood, see the beach at sunrise, ride rescued camels on the sand, take photos of the WA sunset and play around with the more fun photography modes at night. It was also enough time to take a charter flight north to Cygnet Bay Pearl Farm, which is where the majority of bird's eye photography was captured. The unique coastline and red dirt were incredible, lending themselves to many of the unique shots. Red dirt is far more photogenic than the ordinary brown variety found back home.
Travel Photographer Daniel Tran was on the Broome trip, and he captured most of the images you see below on a Huawei P30 Pro. Several of the photos are my own. I favoured Vivid Colours over natural for their ability to make subjects and backgrounds truly stand out.
Photography Potential
As I said, the phone's AI and Leica camera system are so good that in almost all instances, pointing and shooting were enough to result in stunning images. Anyone can potentially capture beautiful images like the ones featured throughout. Although there's plenty more to like about this camera system.
Vivid Colours is one of the smartphone camera's best and simplest features. It helped improve the bird's eye photography as the glass and reflection of the plane's windows washed out some of the colours. Light Painting is a fun one. It automatically sets the camera to slow shutter speed for long exposure to capture light trails. The below image is of steel wool set ablaze, swung around and captured with Light Painting.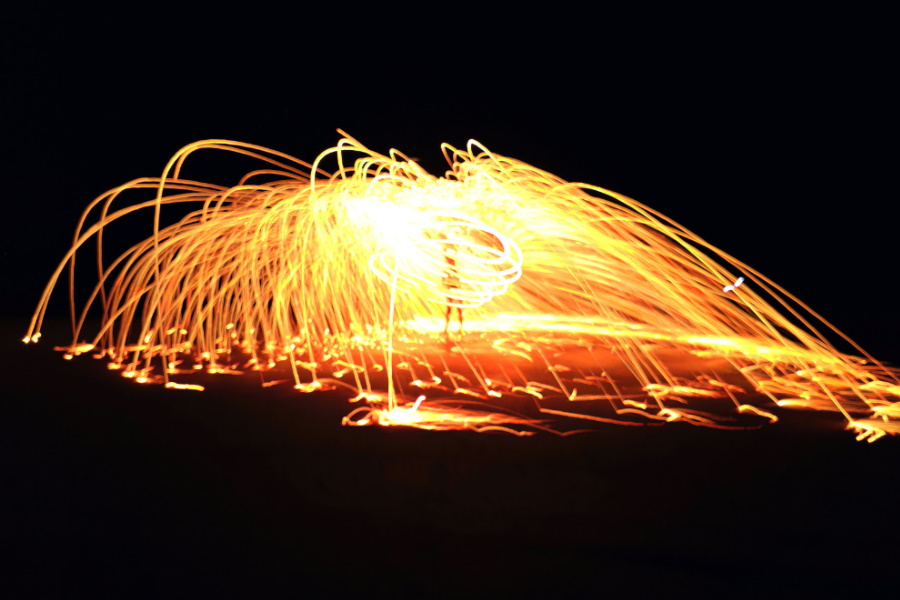 Night photography is notoriously difficult, even with a professional camera. Huawei P30 Pro is capable of capturing incredible night scenes, but this is also the AI's one noted shortcoming. The AI was unable to automatically adjust to achieve the best quality night images, so a few tweaks to the settings and night photography becomes a reality. A great example from Broome is featured just below.
To take better night photography, switch to manual controls and lower ISO. A tripod is recommended, and tap the screen to lock exposure on particular areas like the sky. This ensures the highlighted areas are captured in crisp detail. These tips should help no matter which smartphone you use.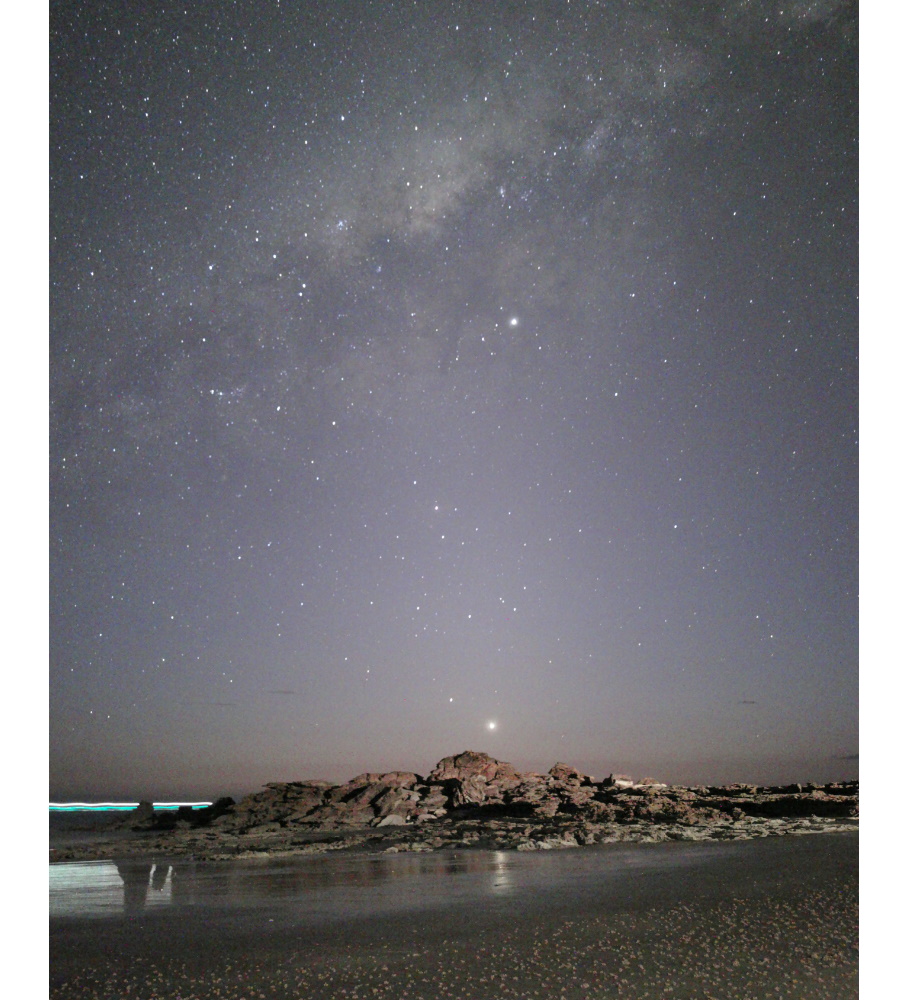 The Bottom Line
Smartphone cameras have come a long way in a short time and thanks to Huawei and Leica, it's quite easy to take stunning images without forking out for a pricey DSLR camera. There's a lot of debate about which smartphone camera is currently the best on the market with Huawei, Samsung and Google phones all possessing great tech. It's hard to say which is the best choice, but everyone should be able to elevate their skills with this Huawei smartphone. Especially the clueless or careless few who want easily obtained quality images – like writers who are often required to capture for articles.
Check out more highlights from the Broome trip below, all caught on the Huawei P30 Pro. You can also find more of Daniel Tran's amazing work on his Instagram feed right here.
The writer travelled to Broome as a guest of Huawei.