Nokia's No Time to Die Phones are Gadgets Worthy of 007 Himself
HMD Global, the home of Nokia Phones, is the official phone partner for No Time to Die, the 25th Bond film. Several Nokia phones will make an appearance in the film (when it finally releases), but that's only part of the campaign that HMD Global is launching. The campaign, which promises to be the largest global marketing campaign the company has ever done, was kicked off with a quick commercial featuring Lashana Lynch, playing Nomi, and featuring a No Time to Die 007 branded special edition phone.
You'll also like:
Watch the First Trailer for Netflix's Notorious B.I.G. Documentary – 'Biggie: I Got A Story to Tell'
LEGO DeLorean Time Machine Includes Flux Capacitor
James Bond's 'No Time To Die' Sunglasses Could Be Yours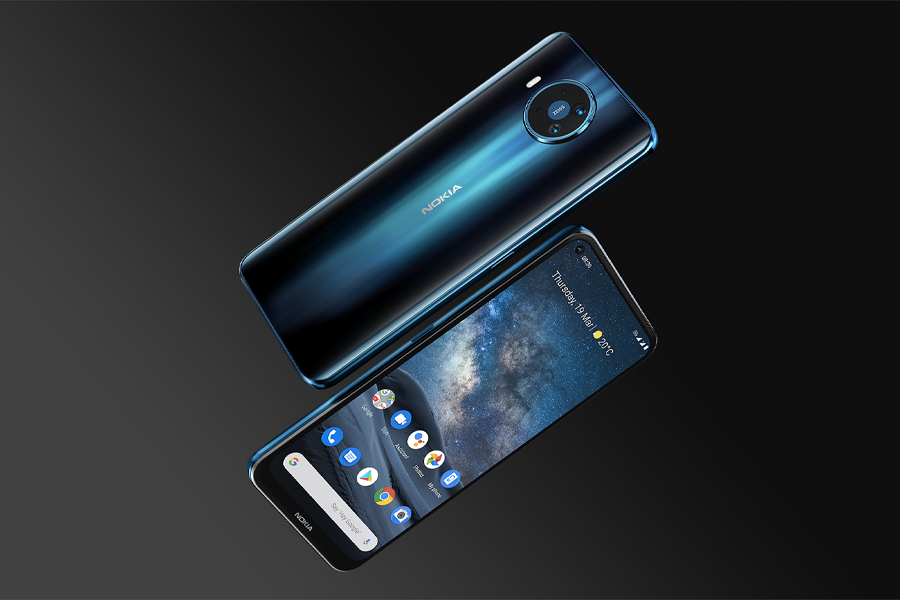 Nokia has launched four new phones—the Nokia 8.3, Nokia 5.3, Nokia 1.3, and the 5310. Most likely, the Nokia 8.3 with 5G capabilities, Nokia's first 5G Nokia smartphone, is the one appearing in the Bond film, but Lynch is seen using a Nokia 7.2, which was also announced along with the Nokia 3310. "Few cultural properties place technology at the heart of their appeal quite like No Time to Die," says Juho Sarvikas, global chief product officer at HMD Global. "Trust, security and iconic quality design are the foundations every Nokia phone is built upon and our values reflect those of No Time to Die and the trailblazing new 00 agent, Nomi. We take great pride in making the latest technology accessible to everyone and look forward to doing this via our latest partnership." Along with the phones, HMD Global is releasing a 007-themed Kevlar case.

Lynch is no stranger to Nokia phones. "My first phone was actually a Nokia 3210 when I was about 10 years old," recalls Lynch. "In retrospect, it was my smartphone of the 90s. Being able to change the button and faces, whilst playing Snake blew my mind! So, after seeing how much Nokia smartphones have evolved over the years from my childhood to now, it's exciting to play Nomi who helps unveil a new smartphone for this iconic brand." The campaign will continue to unveil as the release of the movie approaches, so keep an eye on social media as well Nokia's website for more instalments.
You'll also like:
Amazon Finally Lifts the Lid on its Insane 'Lord of the Rings' Series
Marvel is Launching an All-New 'Alien' Series in 2021
James Bond's 'No Time To Die' Sunglasses Could Be Yours