Take Your Smartphone Diving Under Water with DIVEROID
No matter where you go, you can trust your phone to take photos and record video—unless you're scuba diving. In that situation, it's not really recommended that you use your smartphone to take pictures or video. Unless, of course, you have DIVEROID, a new device that turns your smartphone into a dive computer, underwater camera, and photo-synced logbook.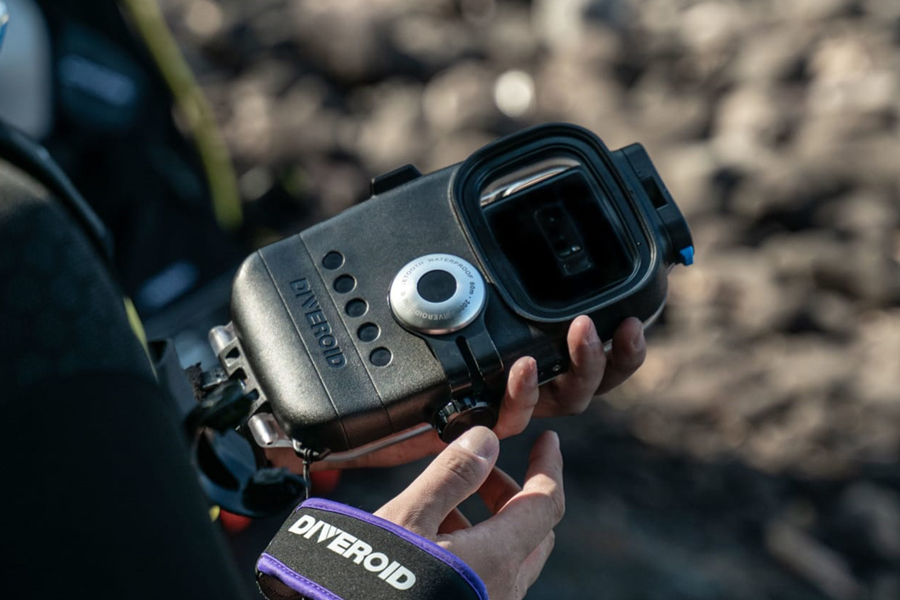 DIVEROID saves you the expense of buying a diving computer, compass, and camera—and a new phone should you decide to pull yours out mid-dive—separately. Diving computers are a necessary piece of safety equipment for any diver. These computers help you to know what depth you're at, how long you've been under, and how fast you're ascending. DIVEROID uses an app on your smartphone to display all the diving information you need, including depth, time, ascension, and temperature. All that information is displayed on your screen in colourful and high contrast graphics for quick reference. DIVEROID also guides you through problems you may face as you dive.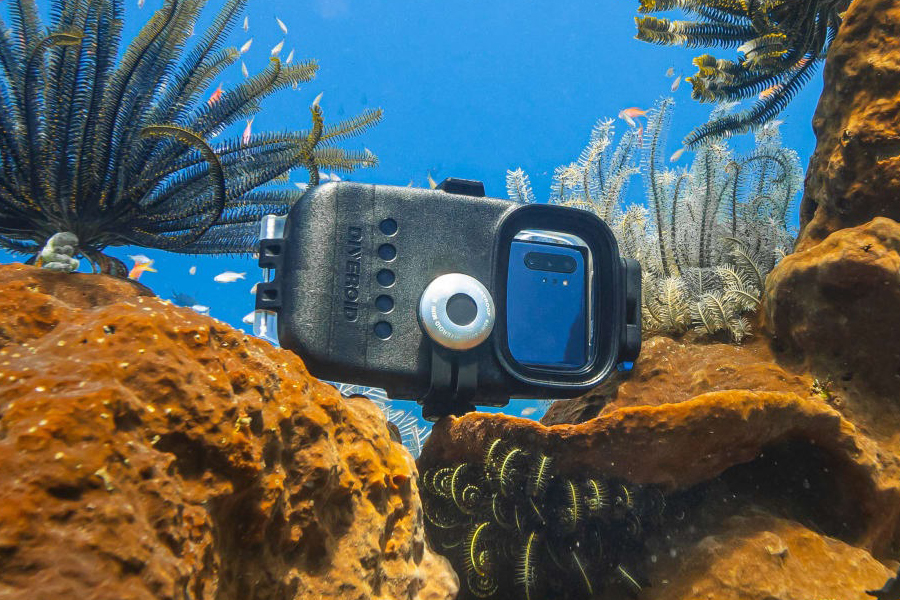 Because you're using your smartphone, you can take photos and video with DIVEROID. Three buttons on the device let you control your phone's camera. The app also lets you use three different angles—zoom, ultra-wide, and wide. There's also a selfie function. You can even colour correct in the middle of your dive, adjusting for blue and green colours so common in underwater shots.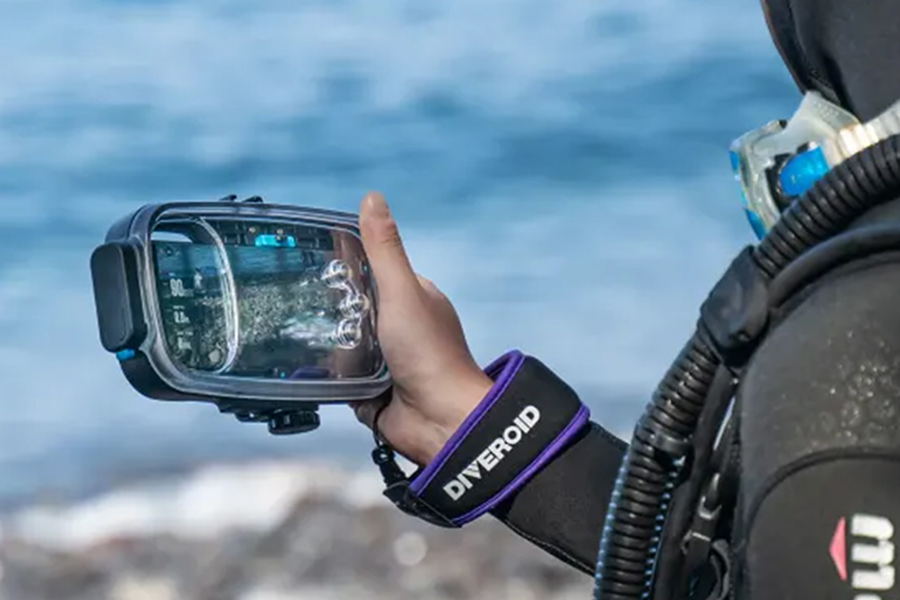 And when you're done diving, there's no need to break out a pencil and paper to record the dive. Instead, DIVEROID keeps track of your entire dive for you. The app will auto-sync photos and videos from the dive with your logbook, letting you view a specific photo from any point of your dive. You can also share your logbook with others. Plus, when you surface and can't find your boat, just use your smartphone to call your captain to come and get you.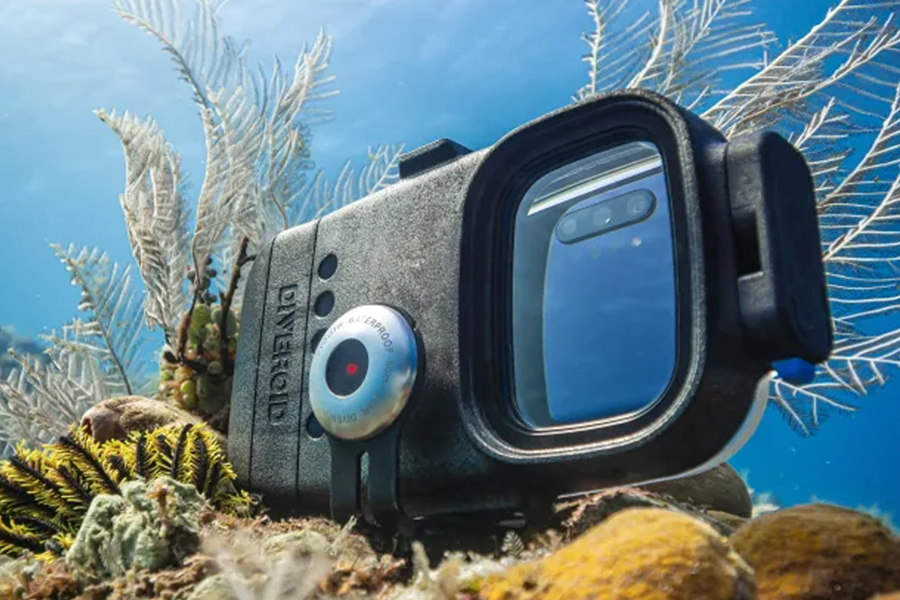 ---
Featured Video from Man of Many
---
DIVEROID is compatible with Apple iPhone, Samsung Galaxy, Google Pixel, LG V, and more. The container snaps and locks together, using a double O-ring structure, to keep your phone safe and dry. The housing has a 200 foot waterproof functionality and is made of Gorilla Glass for added strength and scratch resistance. It's also not just for scuba diving, but can be used for free diving as well. DIVEROID also comes with accessories that you can use to match your diving needs.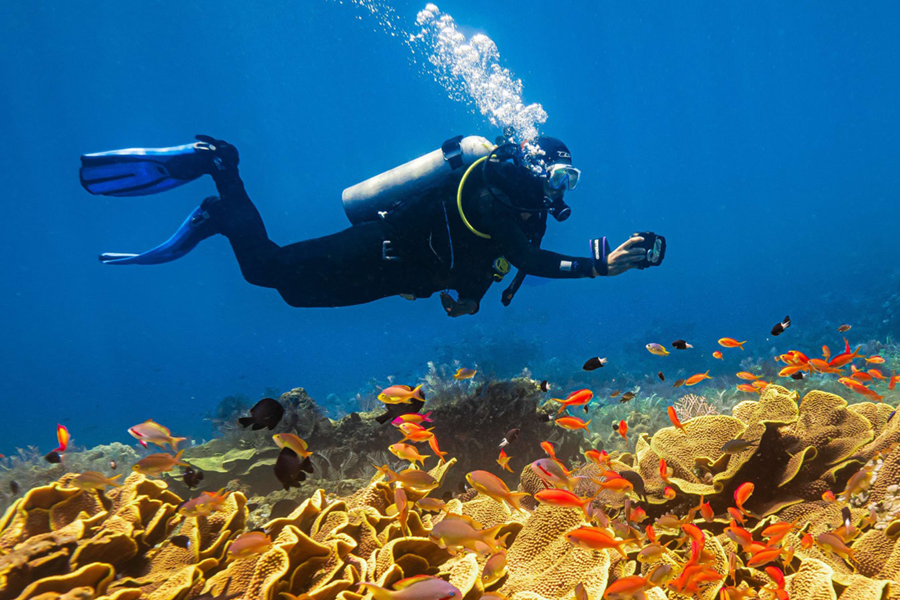 ---
Featured Video from Man of Many