Sony Drops Whopping 98-Inch 4K HDR BRAVIA Professional Display System
Sony is serving up 14 new professional 4K HDR BRAVIA professional display systems for 2023. Born with commercial environments in mind, these sleek models ensure reliability, picture quality, and compatibility are non-negotiable.
Offering sizes from 43 inches to a whopping 98 inches, this new line-up of professional display systems tackles everything from your storefront to the boardroom. Also, Sony's smart System on a Chip (SoC) platform, a darling of Pro BRAVIA users, is ready to enhance your viewing experience with thoughtful professional features and unparalleled image quality.
Related: 2023 Sony Bravia XR TV Line-Up Revealed: Bigger, Brighter and Considerably More Expensive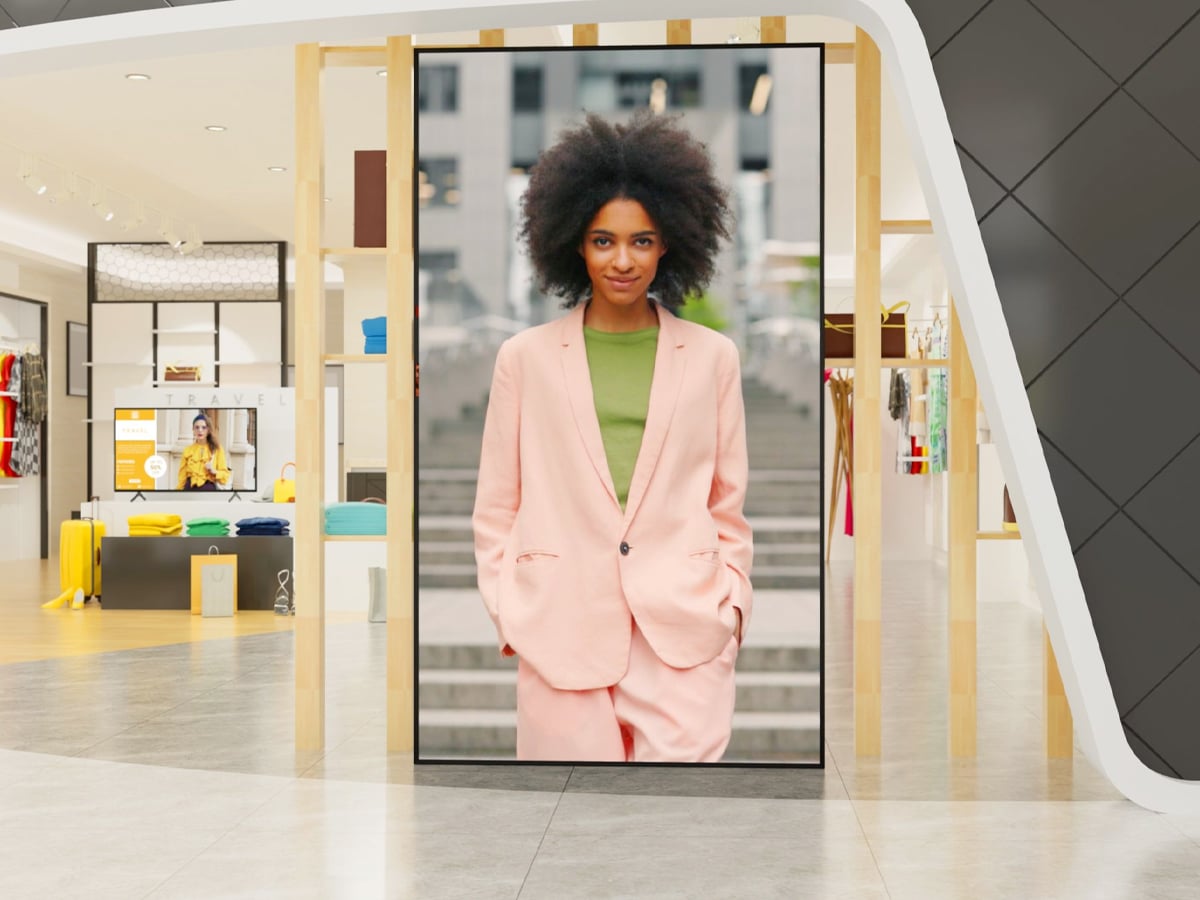 The crowning jewel of this series is the BZ40L range with its state-of-the-art panel treatment — it's like a Hollywood starlet compared to the competitive displays next door. The display's unique Deep Black Non-Glare Coating promises high haze and low reflection, maintaining deep blacks and high contrast.
The flagship BZ50L boasts 780 nits of brightness thanks to the Sony XR processing. The 98-inch FW-98BZ50L model outshines its predecessor, the BZ40J series, shedding 22 per cent of its weight and slimming its bezel width by a pleasing 28 per cent. In a considerate design move, Sony has equipped the behemoth with ergonomic handles on the top and bottom, making installation as smooth as a cold pint on a hot summer's day.
The BZ40L series strikes a solid balance, offering 700 nits of brightness at a high 47 per cent haze with anti-reflection — the FW-85BZ40L reaching 650 nits at 58 per cent haze — all without losing an ounce of contrast. The BZ35L series steps up with 550 nits of robust brightness and an X1 Processor, while the BZ30L series covers all bases, delivering 440 nits of brightness across a range of sizes.
According to Sony, the 14 new models have sustainability at their core. They've been crafted using SORPLAST recycled plastic, minimal ink usage on cartons, and even offer an optional stand to cut down on waste. The ECO Dashboard provides a clear understanding of power consumption based on settings configuration.
Standard features across the board include 24/7 operation, a one-step preset setting for easy configuration and customisation, and mirroring capabilities. The BZ50L, BZ40L and BZ35L series bring an extra gift to the party, packing an increased internal storage of 32GB for more flexibility and ease of use.
---
Featured Video from Man of Many
---
The new models also feature support for Sony's Alliance Partner Network, making them an integrated part of your larger tech ecosystem whether you're in corporate, education, transportation or retail.
For our Aussie and Kiwi mates, the BZ40L, BZ35L and BZ30L series will hit the shelves through authorised Sony Professional Resellers from October 2023. So if you have an eye for quality and the environment, it's time to add Sony's new line-up to your business wish list.
Finally, if you find yourself in Orlando, Florida, USA, from the 14th to the 16th of June, swing by InfoComm 2023 and check out the latest series in person at Sony's booth, #1701. It's guaranteed to be an eye-popping experience.
---
Featured Video from Man of Many