What Are Google 3D Animals?
Google's 3D Animals feature brings the wonders of the wild right into your living space, using cutting-edge augmented reality (AR) technology. Launched in 2019 as part of Google's AR expansion, it lets users visualize life-sized animals in their own environments, from Bengal tigers in your bathroom to grey wolves in your living room. Experience the thrill of seeing your favorite animals in scale with your home furniture, making moments akin to iconic movie scenes or a David Attenborough documentary even more immersive. Discover the magic of Google 3D Animals and the vast array of creatures it brings to your fingertips.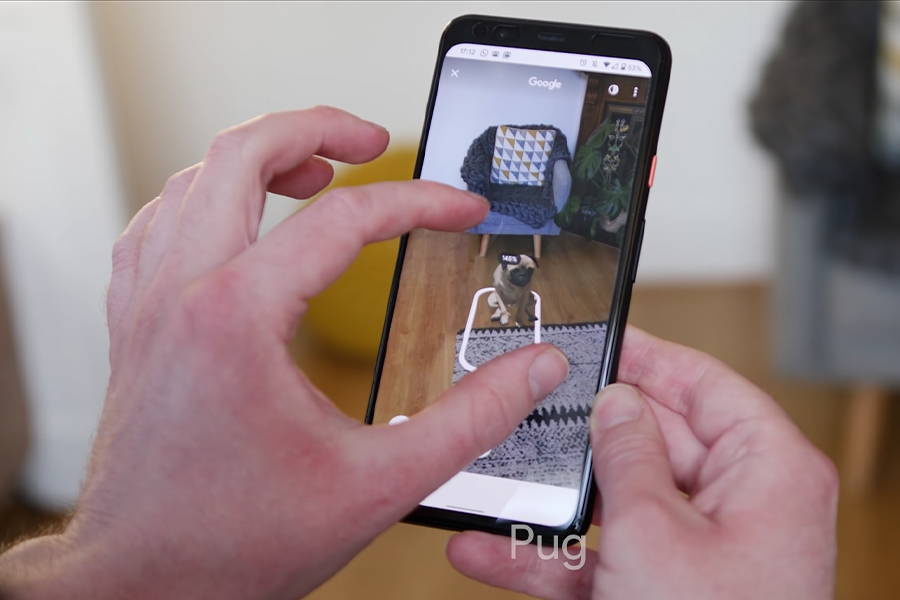 What are Google 3D Animals?
Put simply, the Google 3D animals feature is an AR system that projects the creature into your phone's screen. By seeing things in AR, users can see the scale of an object and also details they might not notice from a static image. The technology reimagines a real subject, captured on video or camera, by 'augments' (= adds to) it with extra layers of digital information. Unlike Virtual Reality (VR), AR does not create a new artificial environment to replace the physical one. AR is viewed within the existing environment, with additional layers of information, such as sounds, videos, graphics added on top. This process provides a view of the physical real-world environment with superimposed computer-generated images placed on top, thus changing the perception of reality.
sitting alongside the TV for scale.
You'll also like:
How a Tranquillizer Dart Works in Slow Motion
10 Best 8D Technology Audio Songs to Blow Your Mind
Meet Sam Fischer, the Aussie Musician with Over 1 Billion TikTok Views
How does AR work?
The technology behind Google 3D animals has been around for quite a while. The term AR was first coined back in 1990, with the technology originally used for television and military purposes. As internet capabilities expanded, AR and VR technology improved greatly, however, it wasn't until the invention of the smartphone that we started to see implementations like Google 3D animals take hold. Most smartphones now have the ability to project 3D models onto physical things in real-time, most notably through AR apps.
These AR apps generally connect digital animation to a special 'marker', or with the help of GPS in phones to pinpoint the location. You see variations of this technology more than you'd think. Almost every time you watch a modern sporting event or match, the projection of scores and images onto the live feed is an example of augmentation happening in real-time.
Through this combination of real and virtual (computer-generated) worlds, Google 3D animals have been created to provide a deeper insight and look at some of our favourite beings. It's a big boost for school kids and educators, particularly in light of recent circumstances. With so many children unable to attend school due to COVID-19 lockdown measures, the ability to visualise learning aids at home is incredibly valuable.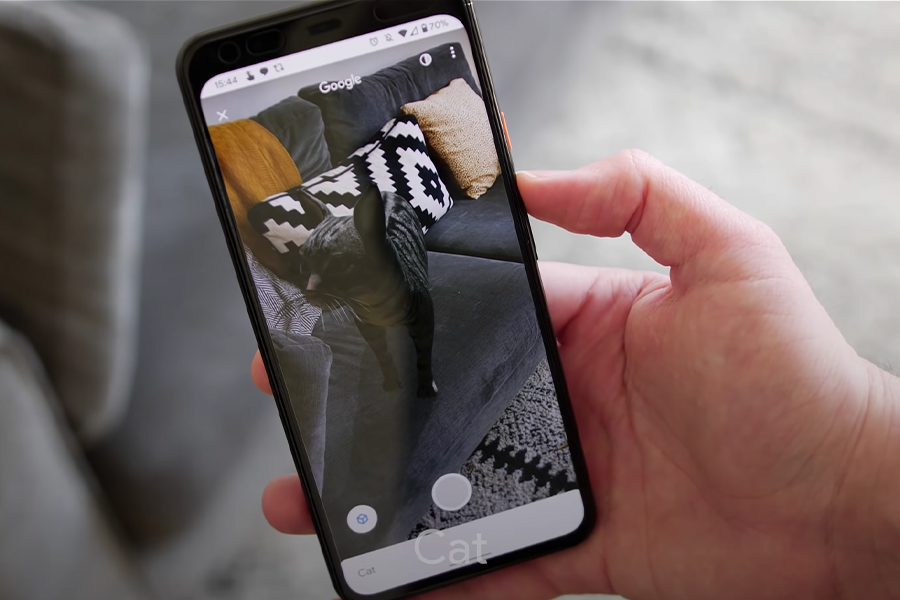 How to find Google 3D Animals?
Despite the fact that users are only just now figuring out to see the creatures up-close, finding Google 3D animals is relatively simple. To access Google 3D animals, all you need to do is search the animal in question. Like all of Google's AR objects, the feature is located right at the top of the search in a separate panel. For example, searching for "tiger" will reveal the Google Search Knowledge Panel. You may have seen these panels before, usually for a place, celebrity or film. They reveal the basic and commonly searched-for facts regarding that topic. For a celebrity, it might be their birthday, occupation, albums or spouse. When you search a 3D animal through Google, you'll see an overview of what the animal is, a few images or it, and a cheeky new addition you may not have noticed before. A small section that says "Meet a life-sized tiger up close" and a "View in 3D" button are also found at the top of the search panel. This button launches the AR experience.
What You Need to View Google 3d Animals?
One of the interesting things to note about Google 3D animals is that they are different on almost every device. To view the 3D creatures, you'll need to use a device that has AR capabilities, which means desktops and laptops are probably out. Instead, a smartphone or tablet should be enough for you to view the 3D animals on Google, provided it has AR apps or functionality in-built. The good news is that most modern smartphones are already equipped with these features. Here's a list of supported devices for Google 3D animals.
Supported Devices for Google 3D Animals
Android smartphone or tablet: Android 7.0 or higher w/ pre-installed Google Play Store
iPhone/iPad: iOS 11.0 or higher
This list reflects the most popular smartphones under the Android or iPhone banner. For example; Samsung Galaxy S8/S9/S10/S20, Note 8/9/10, any Google Pixel smartphone, and other Android devices from LG, Motorola, and other brands are all equipped for Google's AR apps. For Apple devices, iPhone 6S, 7, 8, X, and 11 are all supported as well as most iPads.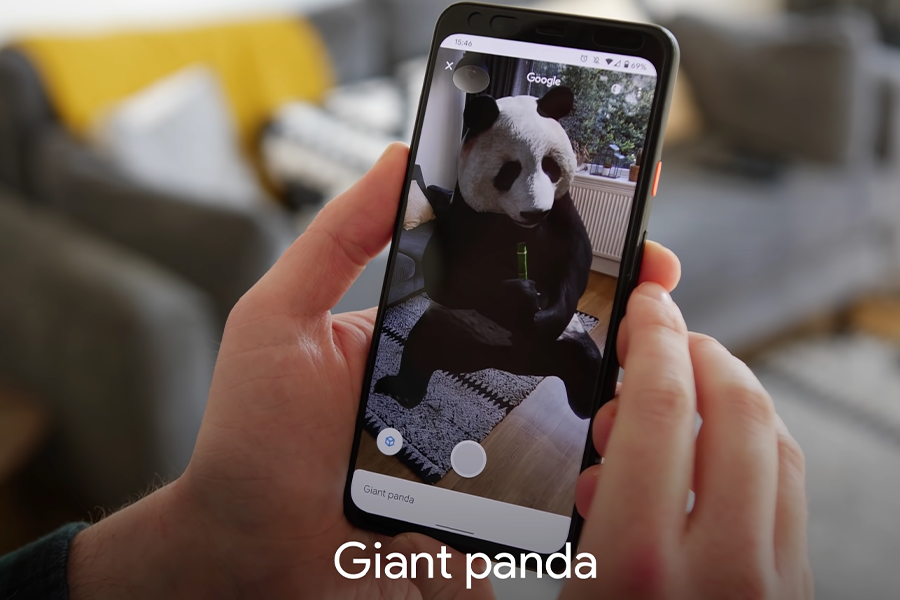 Google 3D Animals List
If you're wondering which animals you can check out in 3D on Google, here is the motherload. We've put together as many Google 3D animals as we could find, but there is a wealth out there that we are yet to discover. Half the fun of Google's AR additions is uncovering them for yourself.
Here's a list of every Google 3D animal we've found.

Other Google Search AR Objects
Aside from just 3D animals, Google also has a bunch of other cool AR objects for you to check out. The way this works is through a series of partnerships Google has with various websites. The collaborations allow you to view products, furniture, even get a glimpse into some aspects of the human body you haven't seen up-close before.
Mercury
Venus
Earth
Mars
Jupiter
Saturn
Neptune
Uranus
Pluto
Human skeleton
NASA objects
Unlike the Google 3D animals, these AR objects offer a slightly different viewing experience. That being said, they still appear in the same search panel in the same way. By searching the object through Google, you can see the AR option link in the Google search panel.
General FAQ
What animals does Google have in 3D?
There are a number of Google 3d animals you can currently view online. These include; a lion, tiger, hedgehogs, penguin, bear, alpine goat, timberwolf, European hedgehogs and angler fish.
How do you view 3D on Google?
To use the Google 3D feature, you must navigate to Google on a compatible device, and search for the AR enabled object in the search box. If the object you've searched for is available, a small box will appear with some statistics and an animated thumbnail, and an invitation to "meet a life-sized wolf up close.
Can I view AR on my iPhone?
Yes, provided you have an iPhone that is running iOS 11.0 or higher and have AR software already integrated into your phone. Some Android phones may require you to download an AR app to view AR content.
You'll also like:
How a Tranquillizer Dart Works in Slow Motion
10 Best 8D Technology Audio Songs to Blow Your Mind
Meet Sam Fischer, the Aussie Musician with Over 1 Billion TikTok Views