10 Best 8D Audio Songs to Blow Your Mind
We know that when it comes to entertainment, the more dimensions; the better. Love watching a movie on the big screen? Try watching it in 3D. Fancy yourself a gamer? Game in 4K. In the digitised world of film, gaming and entertainment, numbers mean things, and while we love 3D and 4K, the team at Man of Many is currently going nuts for 8D music.
The relatively new phenomenon has been slowly filtering through streaming platforms and websites for the past few years, however, it's taken a while for the 8D music trend to really take off. It could be the fact that most of us now have a decent chunk of time on our hands, thanks to lockdown restrictions, to fully immerse ourselves in music. If you are a bit of an audiophile, 8D music provides a unique listening experience, one that transports you to a different time, place and world; something we can all get behind in these strange times. But before we delve into the best 8D audio songs to check out, it pays to know what to look out for.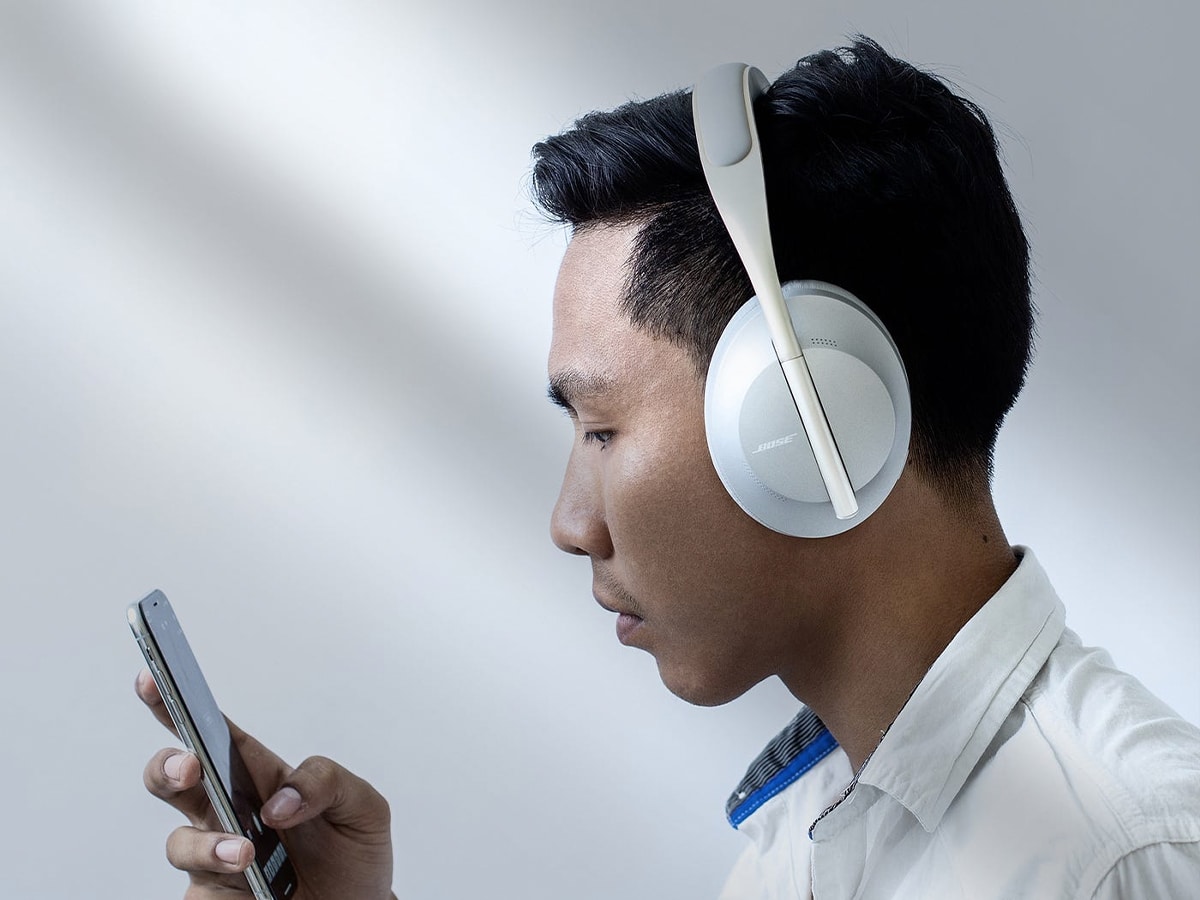 What is 8D Music?
The term 8D music, or 8D audio refers to the effect some producers are using in the post-production process. Essentially, the 8D audio sound is created when an automated panning effect alternating from left to right is added to the final mix of a song. For the uninitiated, panning is the ability to distribute the sound on different audio channels. Take your regular headphones, they have two physical channels: left and right. You can pan the sound all the way to the left or the right or, you can choose a specific sound to be played by one or the other earphone. With 8D audio, this rotating audio structure simulates the feel of moving circles around your head, fully immersing you in the experience. Further, a reverb effect is also added to make it seem like the audio is coming from a live concert.
You'll also like:
Meet Sam Fischer, the Aussie Musician with Over 1 Billion TikTok Views
The final 8D audio result is similar to the one you would feel walking through the streets with headphones on. Audio seemingly comes from all directions and sources, making it feel more like an emotional and sensory experience than regular listening. For most people, 8D audio and 8D music are examples of futuristic technology making its way into our entertainment stream, but in reality, the basis of 8D has been around for quite some time. Anyone who has ever sat through the surround sound test function in a home cinema, or listened to the beginning of Pink Floyd's Echoes would have experienced a similar phenomenon. Producers and audio engineers have long-established a multi-dimensional audio map that dictates where the sound comes from in relation to the listener. This audio mapping is effectively the formula on how 8D audio works.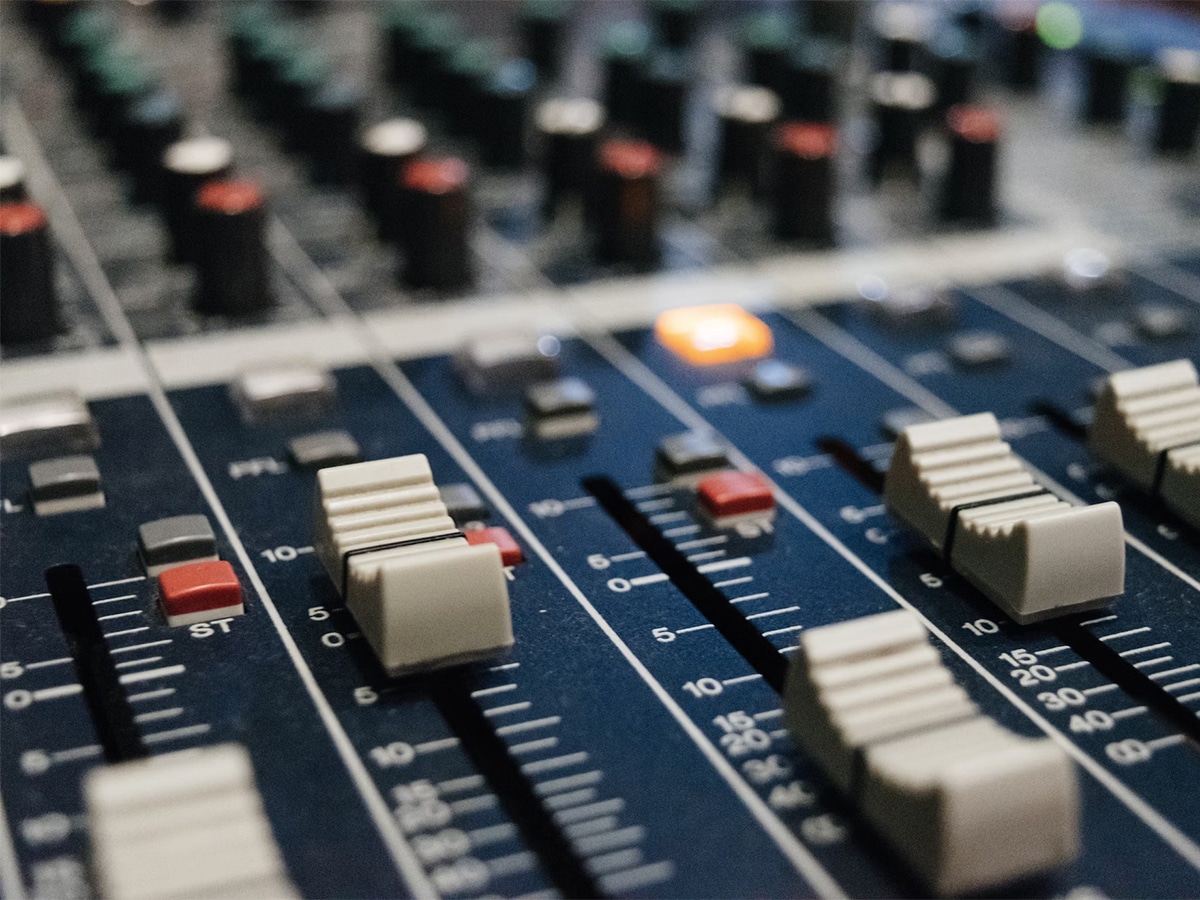 How Does 8D Audio Work?
On a physiological level, the 8D audio effect attempts to mimic the sensation of hearing a binaural recording. This process involves placing sounds in space relative to a human's head (rather than normal stereo recordings, which can only direct sound to the left and right speaker channels). Binaural audio is created by recording through multiple microphones that have been placed in the same orientation as our ears, creating a form of a delay (or "phase"). This refers to the speed at which a single sound reaches those two mics creates the illusion of directional audio once played back.
The biggest thing to note when it comes to 8D music is that the recording process is identical to that seen in regular studios. 8D music producers instead manipulate a song's various stereo parts, moving them within a virtual 360-degree space to create the illusion of physical movement. In reality, the '8D' in 8D audio doesn't refer to 8 dimensions, it's probably closer to 8 directions. True audio engineers will likely tell you to refer to 8D music as spatial sound or 3D audio. It is best observed through a 7.1 system or a Dolby Atmos supported system.
The Effect of 8D Music
Chances are, over the last few days some of your friends would have messaged you saying something along the lines of "Listen to this song but make sure you put both headphones on!". If you haven't got the message yet, it's definitely coming. 8D audio is blowing up at the moment, with YouTube being the biggest marketplace for 8D music. The reason it's getting so huge comes down to the psychological effect of the final result. People describe listening to 8D audio as a mix of teleportation and the feeling of total weightlessness, all the way through to an out of body experience similar to getting high.
---
Featured Video from Man of Many
---
10 Best 8D Audio Songs to Blow Your Mind
Whatever you experience, the best 8D audio is the one that stimulates an emotional and psychological response. Here is a list of the 10 best 8D audio songs that will blow your mind.
1. AViVA – Blackout
Artist: AViVA
Album: BLACKOUT
Songwriters: Jayson M. Dezuzio / David Charles Snyder / Aviva Payne / Jp Fung / Matthew Coulter
Released: 2019
Genre: Pop
2. Juice WRLD – Lucid Dreams
Artist: Juice Wrld
Album: Lucid Dreams
Released: 2018
Genre: Pop, Hip Hop, Rap
Nominations: MTV Video Music Award for the Best Song of the Summer, Billboard Music Award for Top Streaming Song, Billboard Music Award for Top 100 Song, Billboard Music Award for Top Rap Song
3. Besomorph & Biometrix – Wilted (feat. Bolshiee)
Artist: Besomorph & Biometrix
Released: 2020
Genre: Pop, Cinematic
4. Khalid & Normani – Love Lies
Artists: Khalid, Normani
Album: Love Lies
Released: 2018
Genre: R&B/Soul
Awards: Teen Choice Award for Choice R&B/Hip-Hop Song
5. Pentatonix – Hallelujah (Aviion Remix)
Artist: Pentatonix & Aviion
Album: A Pentatonix Christmas
Original Released: 2016
Remix Released: 2018
Genre: A Cappella, Remix
6. Billie Eilish – Ocean Eyes
Artist: Billie Eilish
Album: Ocean Eyes
Originally Released: 2016
Remix Released: 2018
Genre: Alternative/Indie
7. Travis Scott & Skrillex – SICKO MODE (Skrillex Remix)
Artist: Travis Scott & Skrillex
Featured artists: Drake, Swae Lee, Big Hawk
8D Remix: ELCTRFY
Album: Astroworld
Released: 2018
Genre: Hip-Hop/Rap
Awards: BET Award for Best Collaboration, Billboard Music Award for Top Streaming Song (Audio)
8. 6ix9ine & Tory Lanez – KIKA (Trillion Remix)
Artist: 6ix9ine
Featured artist: Tory Lanez
Remix Artist: Trillion
Album: Dummy Boy
Released: 2018
Genre: Hip-Hop/Rap
9. Marshmello – Alone
Artist: Marshmello
Album: Alone
Features on: 8D Tunes
Released: 2016
Genre: Future bass
Length: 4:33 (original mix); 3:20 (radio edit)
10. Imagine Dragons – Believer
Artists: Imagine Dragons, To The Stars
Album: Believer
Released: 2017
Remix Released: 2018
Genres: Pop rock, Dance/Electronic
The Wrap-Up on 8D Audio
8D audio and 8D music aren't new by any means, but the technology that producers use to simulate the sensory experience is getting better. With more people staying at home and looking for innovative ways to tackle boredom, you can expect to see a lot more 8D music come out. Who knows? The best 8D music might still be yet to come.
General FAQ
Where can I find 8D music?
While you can find 8D music and 8D audio on popular streaming platforms like Spotify, the biggest online resources for 8D music are YouTube and Soundcloud.
What does 8D audio do to your brain?
8D audio or 8D music essentially tricks your brain into thinking there is more space than there actually is. 8D music creators use software to manipulate a song's various stereo parts, placing and moving them within a virtual 360-degree space.
What is the best 8D audio channel?
The most popular 8D music channel on YouTube is 8D Tunes. The channel aggregated 8D audio from artists and producers across the world.
---
Featured Video from Man of Many