20 Books To Add To Your Summer Reading List
With summer upon us here in Australia, books make for something of an indispensable resource. Insightful and entertaining, they also retain a certain therapeutic quality. After all, one is never bored when they have good books to read and the time to read them. And this year, in particular, most of us had plenty of extra time.
Meanwhile, thanks to platforms like Audible, there's never been more opportunity to sink your brain into a good book. Whether you're driving to work or sitting at the beach or camping in the woods, you can take in the latest best-seller using the power of your ears alone. Well, that and some decent audio gear.
So what were the best books to read in 2020? It's a question bound to stir up some debate. Quality is in the eye of the beholder and that's as true with books as it is with any other medium. Rather than inject ourselves into the discussion, we present a list of solid recommendations (in no specific order). We did our best to focus primarily on Aussie authors. Peruse and discover as you while away the summer hours.
You'll also like:
22 Best Bookstores in Melbourne
Bill Gates' 5 Favourite Books of 2019
Victoria's Library has 19,000 Free Ebooks to Download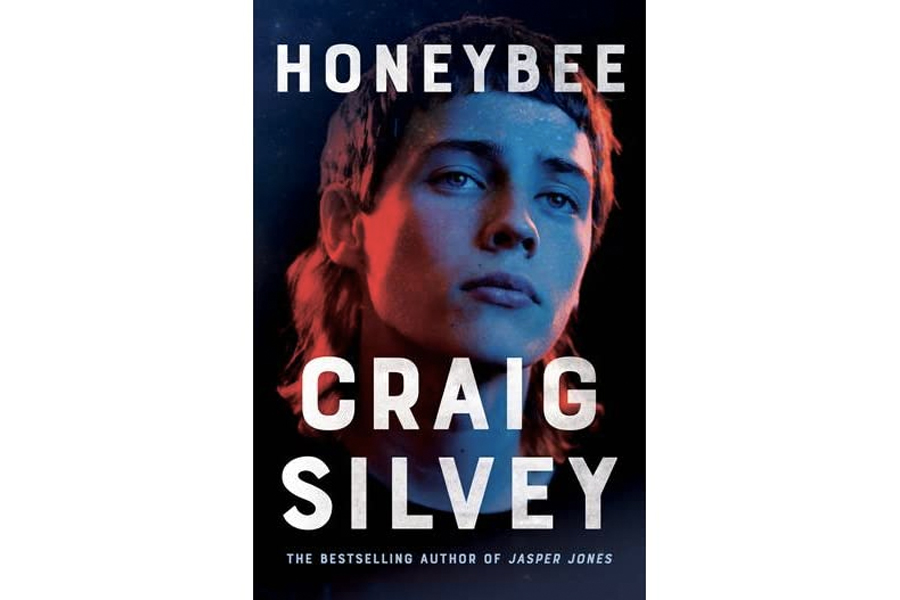 1. Honeybee by Craig Silvey
Australia's book lovers hold a special place in their hearts for native author Craig Silvey, who currently lives in Fremantle. His latest masterwork layers themes of friendship, hope, and redemption within a coming-of-age paradigm. Follow young Sam through a crazy world of domestic drama and petty crime, as he forges an unlikely bond with an old man named Vic. A series of events brings both characters to a fateful bridge, where their lives will change forever. This is easily one of the best books to read (or listen to) in 2020!
Type of prose: drama
You might also like: Jasper Jones by Craig Silvey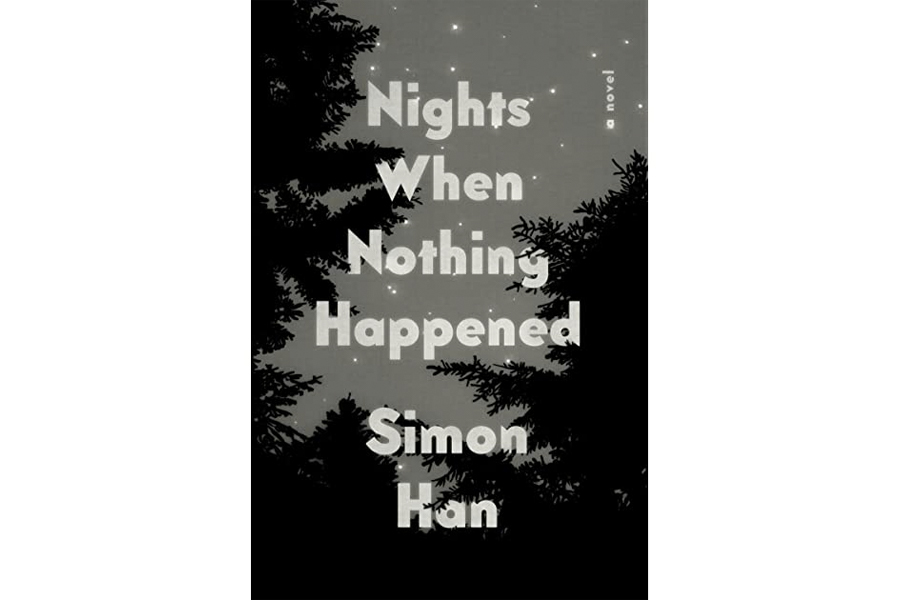 2. Nights When Nothing Happened by Simon Han
"A tender, spiky family saga about love in all its mysterious incarnations," is how fellow writer Lorrie Moore describes this novel from Simon Han. It centers on the Cheng family, who immigrates from China to Dallas and seems to adjust rather quickly. Lurking beneath the veneer, however, are buried secrets and other sources of emotional strain. The author likewise moved to Texas from China so it's safe to say the book has at least a few autobiographical elements.
Type of prose: drama
You might also like: The Joy Luck Club by Amy Tan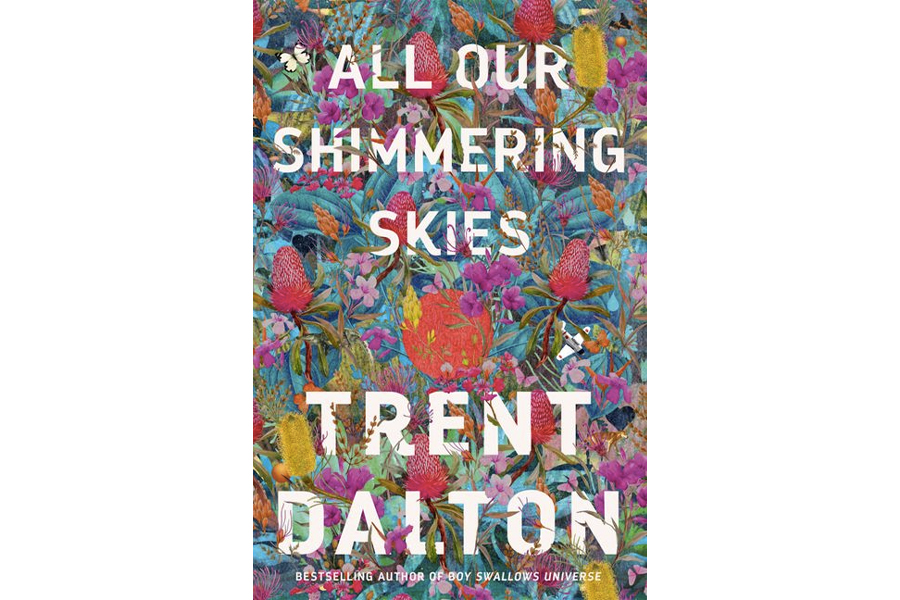 3. All Our Shimmering Skies by Trent Dalton
Another book Australia-based readers are bound to relish, this one comes from local author and journalist Trent Dalton. As WWII bombs rain down on the city of Darwin, a gravedigger's daughter embarks on a mystical journey. If you enjoyed the author's previous novel, "Boy Swallows Universe," then this could very well be the best book you read in 2020.
Genre: magical realism/modern folklore
You might also like: Boy Swallows Universe by Trent Dalton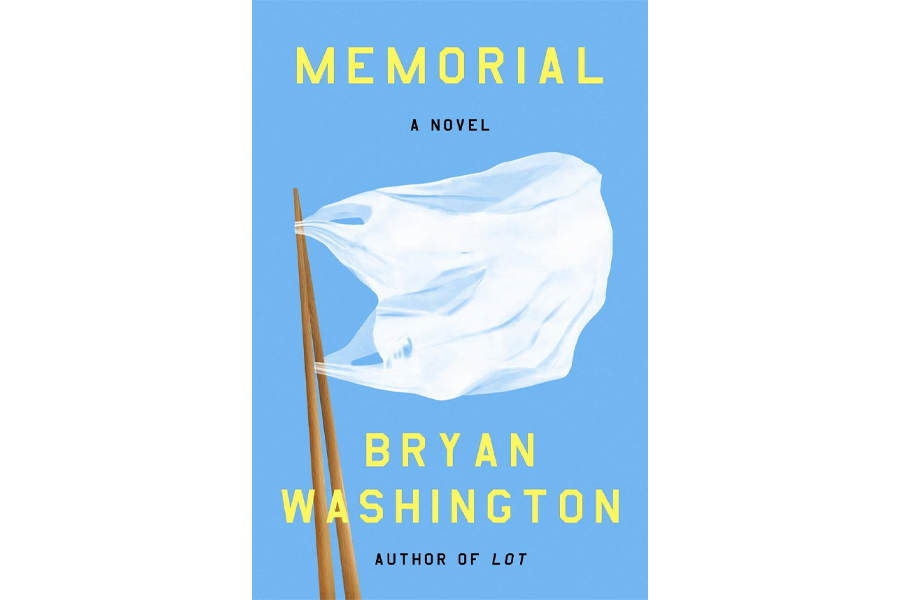 4. Memorial by Bryan Washington
Benson is an African-American daycare teacher. Mike is a Japanese-American chef. They live together in Houston and enjoy what might be called a practical but romantic relationship. When Mike heads off to Japan and leaves his mother behind with Benson, it leads to a series of dramatic events. So goes this debut dramedy from author Bryan Washington, a promising new voice in prose.
Genre: comedy-drama
You might also like: Call Me by Your Name by André Aciman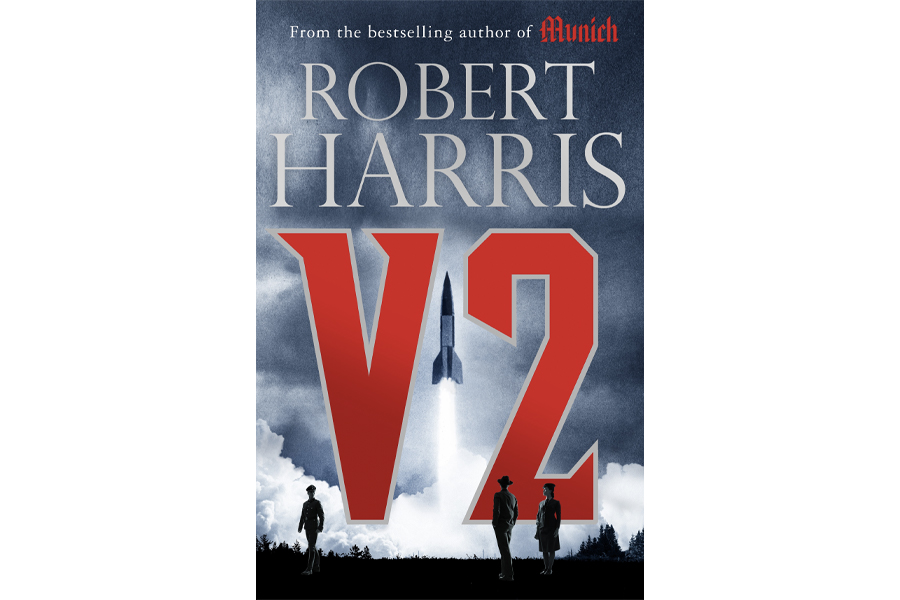 5. V2 by Robert Harris
No stranger to acclaimed WWII thrillers, author Robert Harris once again ventures into this particular terrain. German engineer Willi Graf is launching V2 rockets at London and British Intelligence officer Kay Connolly is out to stop him. Against the backdrop of Germany's missile campaign, their fateful stories entwine.
Genre: historical thriller
You might also like: Fatherland by Robert Harris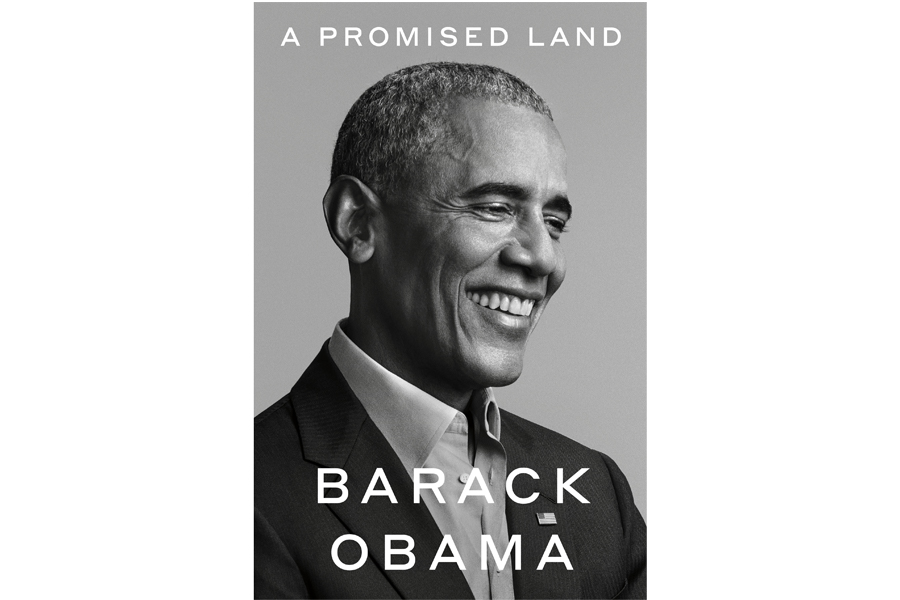 6. Promised Land by Barack Obama
The best-selling book of 2020 is also one of the most inspiring memoirs of the modern era. As he reflects upon everything from his extraordinary run for office to the current state of affairs, former US President Barack Obama commits wisdom and sincerity to every page. At the heart of this great book is a steadfast belief in the modern American dream, no matter what obstacles may come.
Genre: political memoir
You might also like: The Audacity of Hope by Barack Obama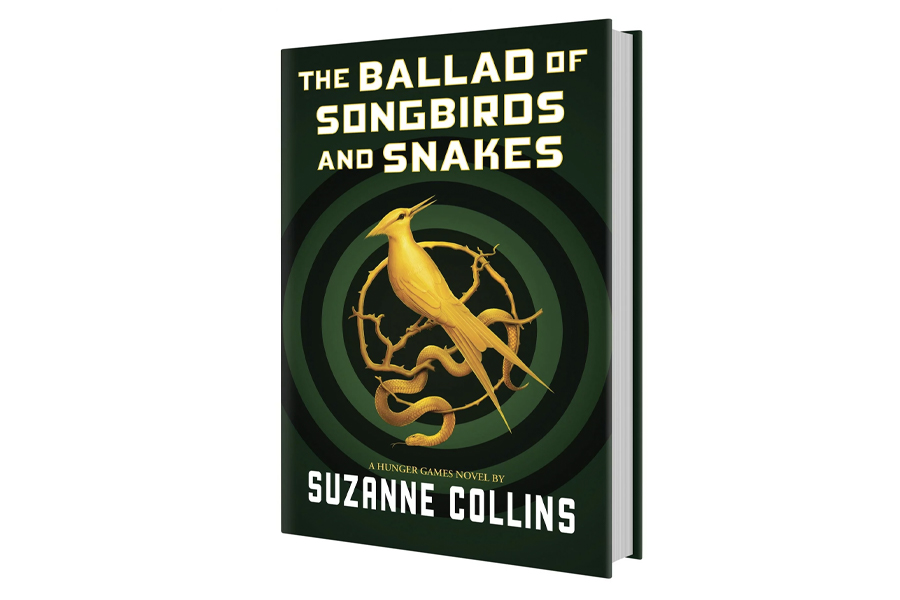 7. The Ballad of Songbirds and Snakes by Suzanne Collins
Author Suzanne Collins takes us back to the 10th annual Hunger Games in this popular prequel, which depicts Coriolanus Snow at the age of 18. Expect conflict of every variety along with some heavy foreshadowing. You may even start to feel a little empathy for the iconic villain.
Genre: dystopian fantasy
You might also like: The Hunger Games by Suzanne Collins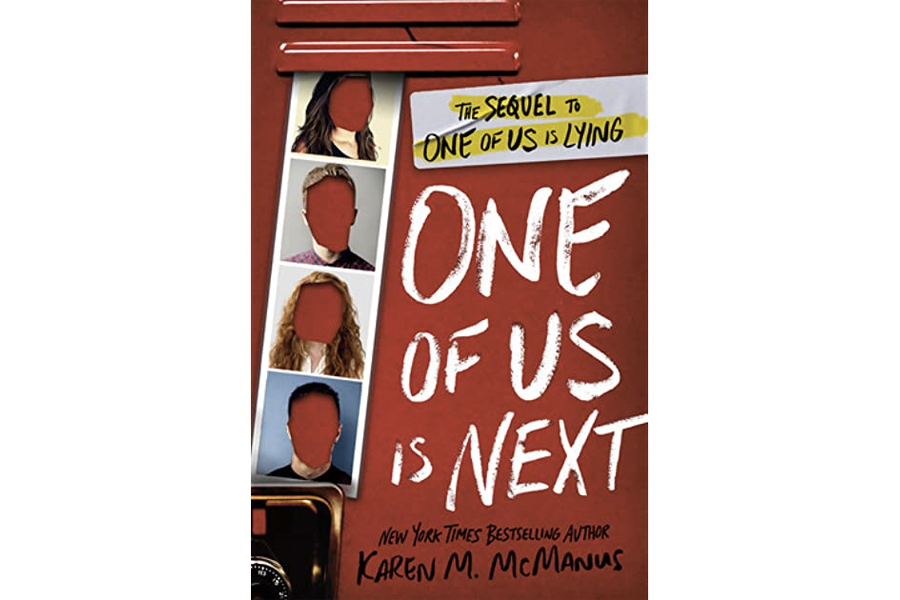 8. One of Us Is Next by Karen M. McManus
Author Karen M. McManus follows the smash thriller "One of Us is Lying" with one of the best books to read in 2020. Welcome back to Bayview High, where a student was killed one year ago. With the introduction of a new app comes a new host of sordid scandals with deadly consequences. Can you solve the mystery before a bunch of teenagers do?
Genre: mystery
You might also like: One of Us is Lying by Karen M. McManus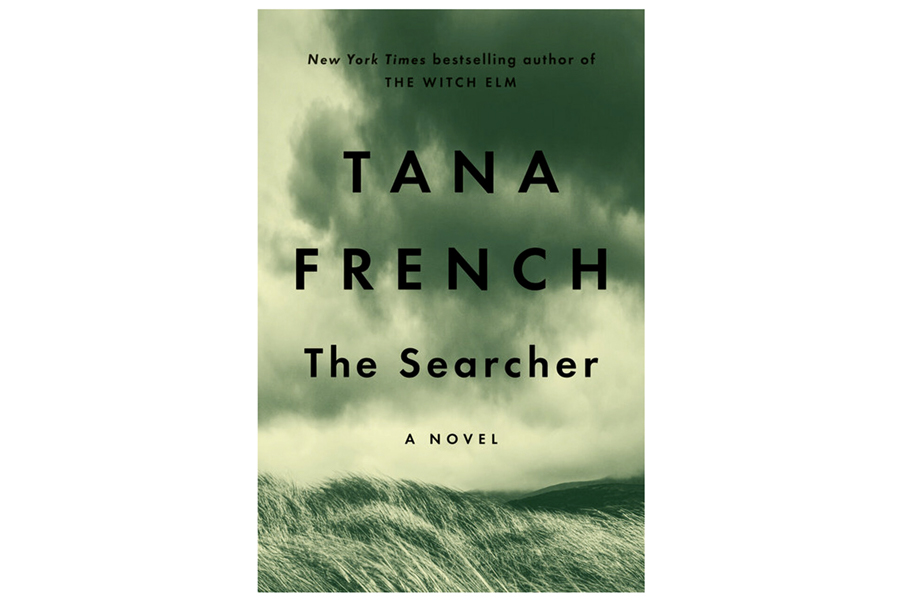 9. The Searcher by Tana French
This story follows a retired detective to an idyllic Irish village, where a local boy's gone missing. Tana French peels back the curtain on small-town life to reveal all kinds of buried secrets. The author usually writes good books and this one is no exception, though some fans don't think it's up there with her best work.
Genre: mystery
You might also like: The Likeness by Tana French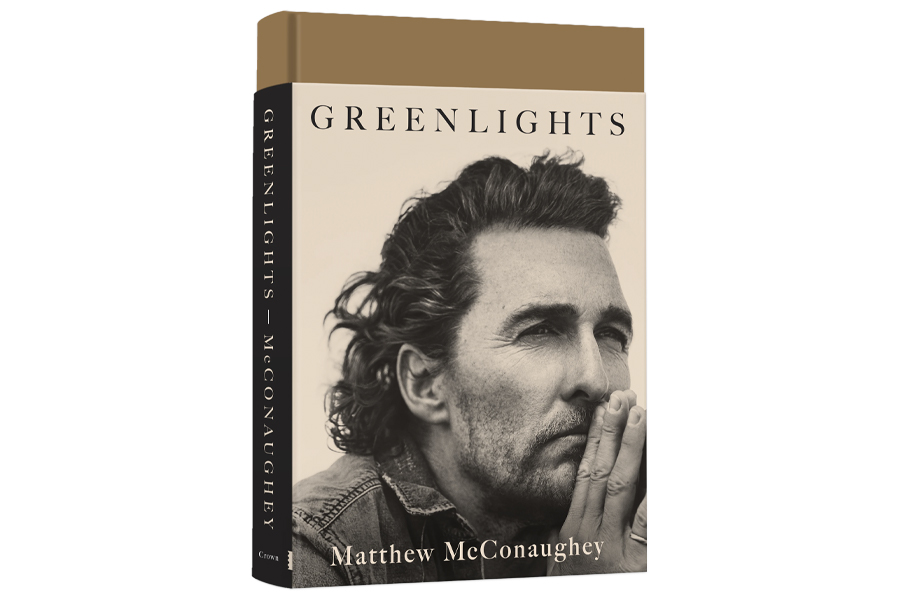 10. Greenlights by Matthew McConaughey
Award-winning actor Matthew McConaughey also happens to be one heck of a talented writer. Culled from his personal diaries, this atypical memoir layers crazy anecdotes with fleshed-out philosophical insights. It's all delivered in the candid tone that you'd hope for and expect.
Genre: memoir
You might also like: Life by Keith Richards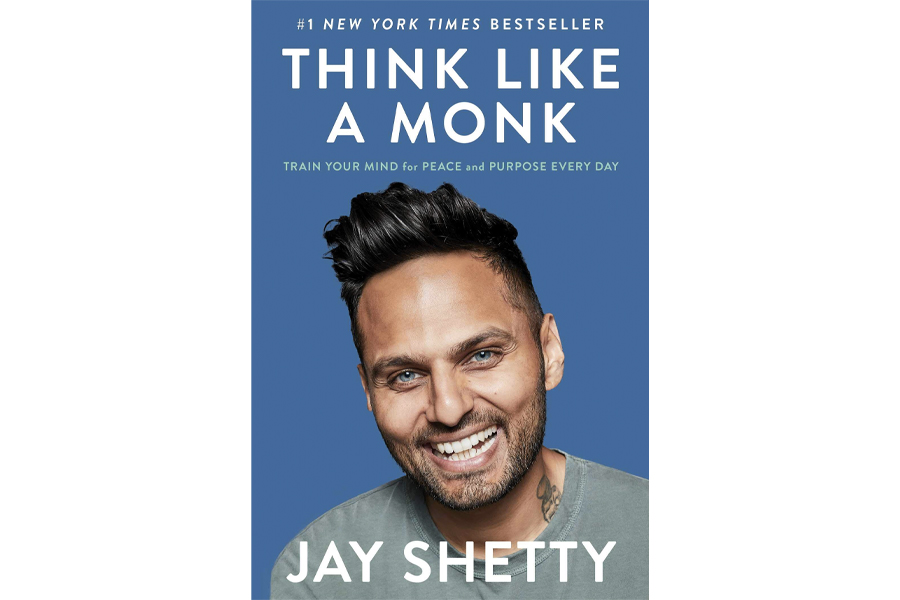 11. Think Like a Monk by Jay Shetty
Readers are going wild over this best-selling book from social media star and podcast host Jay Shetty. An actual former monk, Shetty draws upon the Vedic tradition to help you overcome negative habits.
Genre: self-help
You might also like: The Subtle Art of Not Giving a F*ck by Mark Manson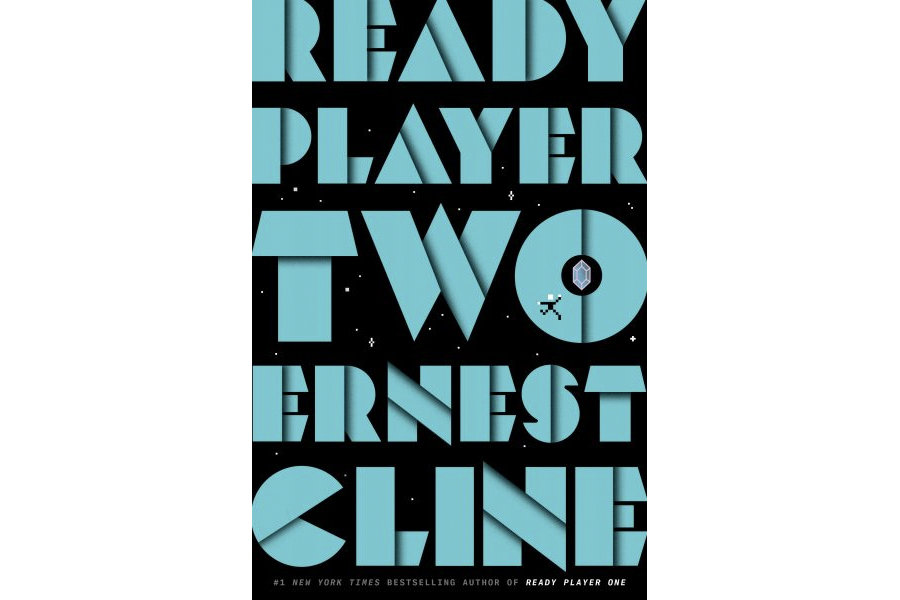 12. Ready Player Two by Ernest Cline
"Give the people what they want!" is probably what Ernest Cline's book agent said for about eight years in a row. The author has finally done just that, welcoming readers back to a virtual world called Oasis. Is this sequel as good as the original? Probably not. But it may still be one of the best books Australia reads in 2020, if only for the sheer escapism!
Genre: sci-fi
You might also like: Ready Player One by Ernest Cline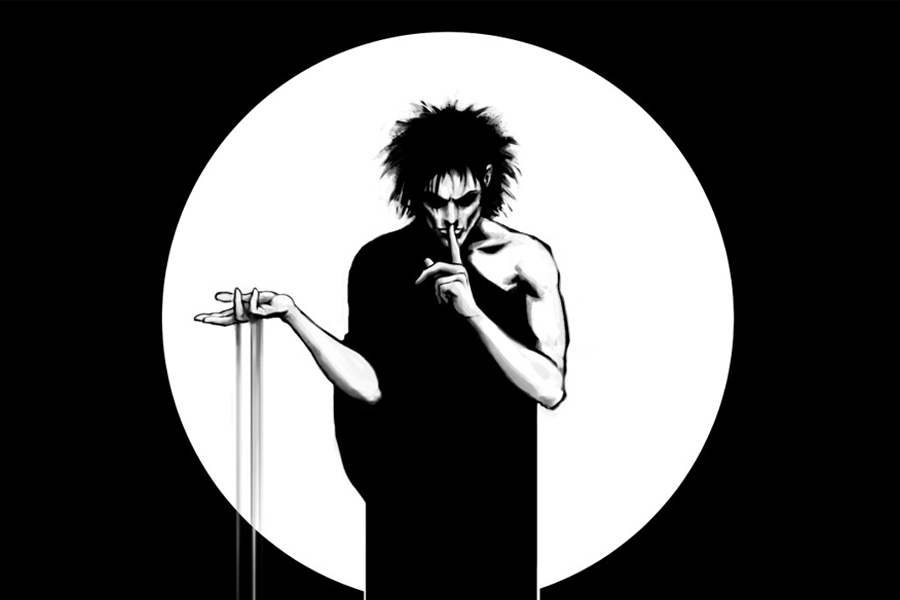 13. The Sandman by Neil Gaiman (Audiobook)
Neil Gaiman's seminal comic book series ran from 1989 to 1996, earning all kinds of accolades in the process. If you prefer to read with your ears and not your eyes, this new audio production brings the dark fantasy to life like never before. Gaiman himself, Taron Egerton, Andy Serkis, Samantha Morton and numerous others provide narration. You will be immersed.
Genre: fantasy
You might also like: American Gods by Neil Gaiman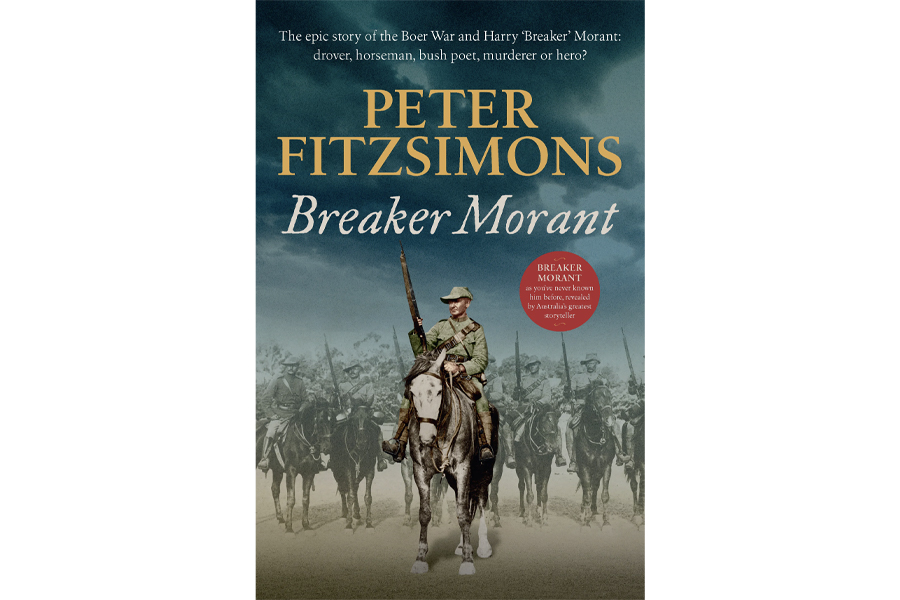 14. Breaker Morant by Peter FitzSimons
Ripped straight from the history books, Australia's Harry 'Breaker' Morant endures as an archetypal folk hero. But was there a much darker side to the near-mythical figure, who played a controversial role in the Second Boer War? Prepare to find out.
Genre: history
You might also like: Burke and Wills: The Triumph and Tragedy of Australia's Most Famous Explorers by Peter FitzSimons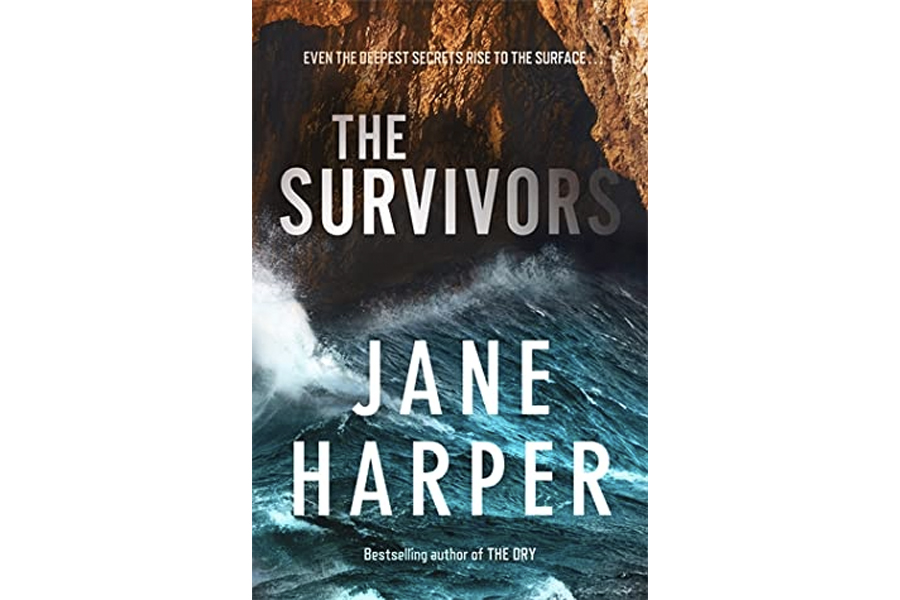 15. The Survivors by Jane Harper
This dense thriller doubles as a character study with dramatic themes, representing another triumph for Aussie writer Jane Harper. When a guilt-ridden man returns home to his family, buried secrets come to light. It all takes place on the Tasmanian coastline, giving Australian book lovers one more thing to savour.
Genre: thriller
You might also like: The Dry by Jane Harper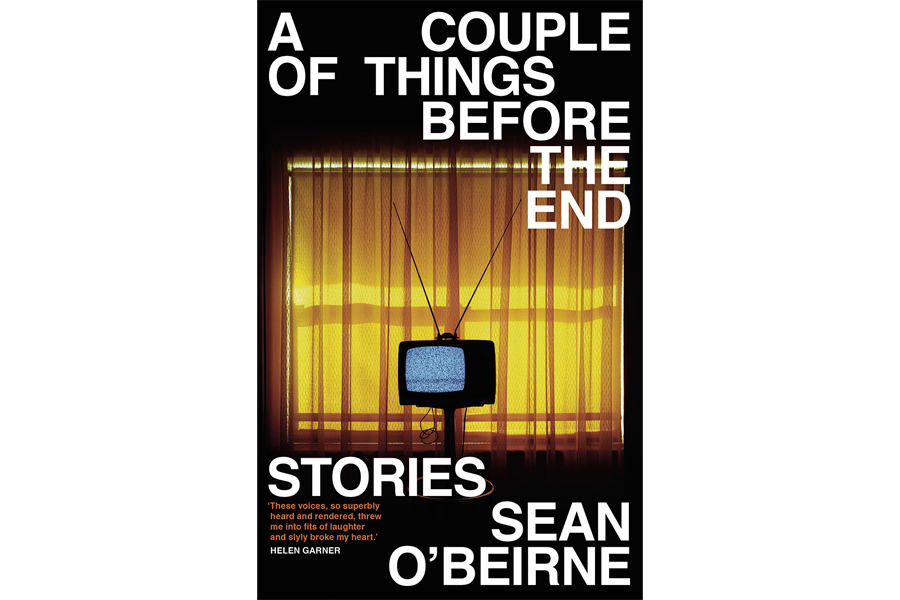 16. A Couple of Things Before the End: Stories by Sean O'Beirne
Author Sean O'Beirne spans multiple eras in his debut collection of satirical short stories. Introducing a range of colourful characters, he sets every tale in our beloved Australia. Books like this are easy to read because you can finish a complete story in one sitting.
Genre: satire
You might also like: One More Thing: Stories and Other Stories by B.J. Novak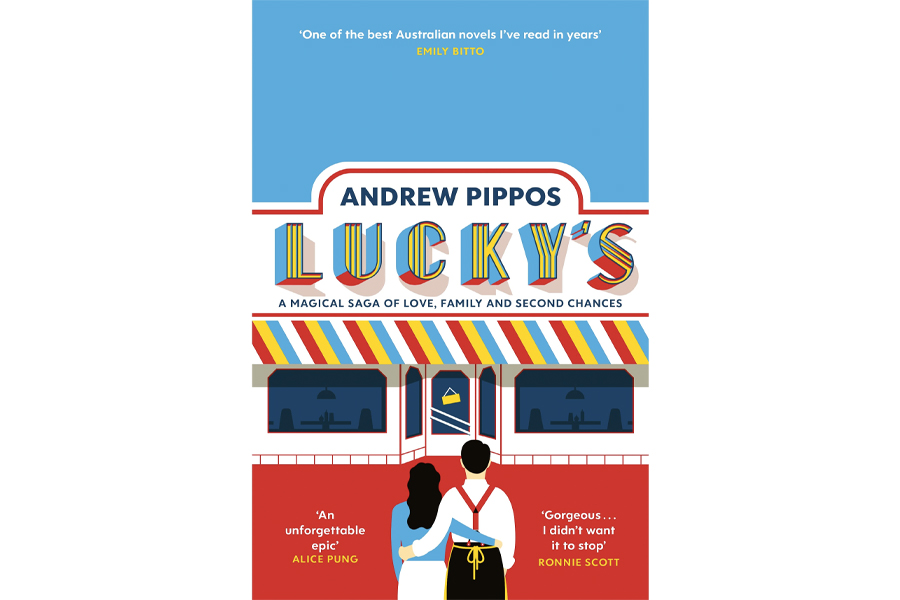 17. Lucky's by Andrew Pippos
Andrew Pippos blends various genre elements and influences in this charming debut novel. Jumping back and forth in time, the story follows a man named Lucky as he launches a franchise of Greek-style cafes. Technically fiction, the work incorporates aspects of Australian history as well as the author's own ancestry.
Genre: historical drama
You might also like: Mayflies by Andrew O'Hagan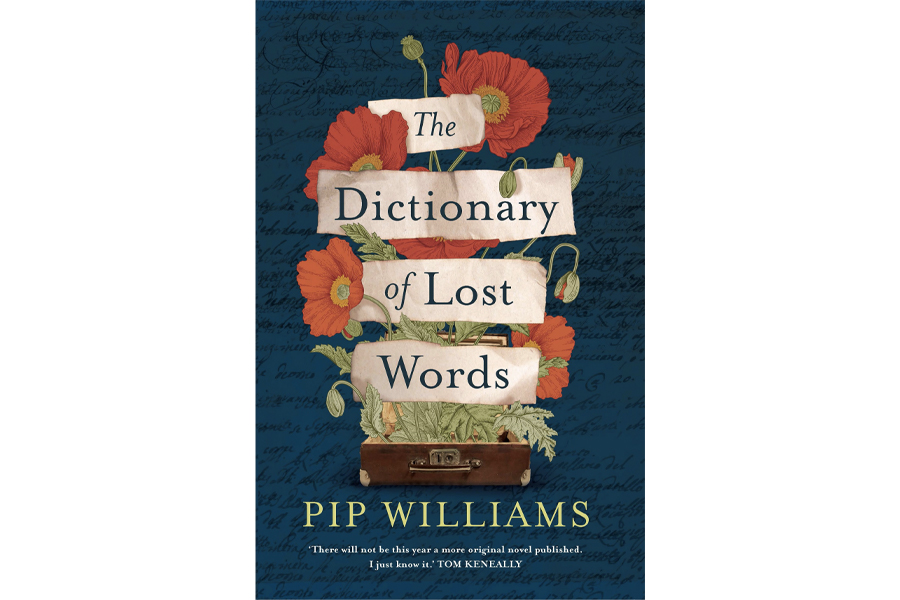 18. The Dictionary of Lost Words by Pip Williams
While a man and his team (of men) assemble the world's first Oxford dictionary in 1901, a young girl discovers her own lexicon of special words. Her story unfolds at the height of the women's suffrage movement, lending this cherished novel all the more dimension.
Genre: historical drama
You might also like: A Room Made of Leaves by Kate Grenville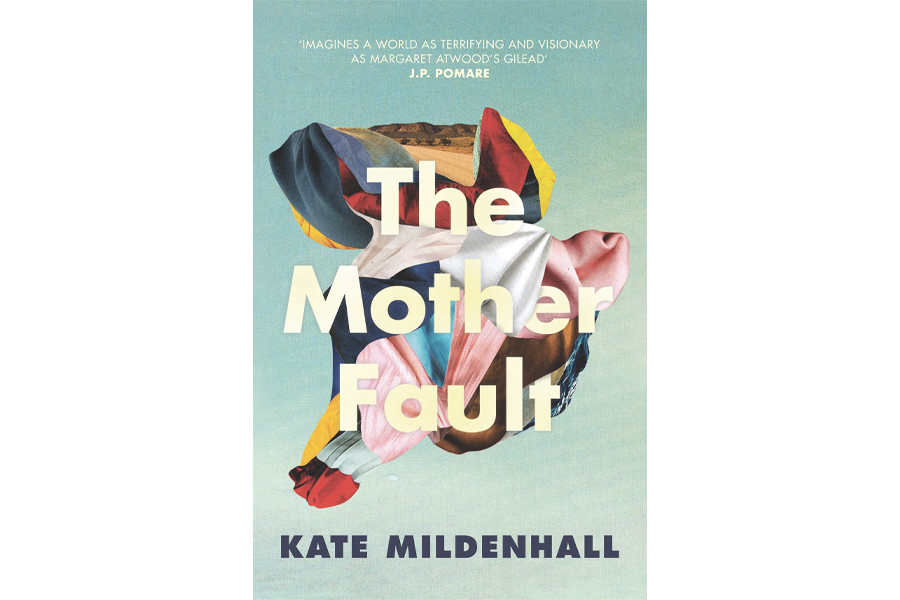 19. The Mother Fault by Kate Mildenhall
In the mood for a dystopian thriller? We have just the book for you. Set in a near-future Australia, it sends a frantic wife on the hunt for her missing husband. Hot on her tail is an all-seeing government body known as The Department.
Genre: dystopian thriller
You might also like: The Giver by Lois Lowry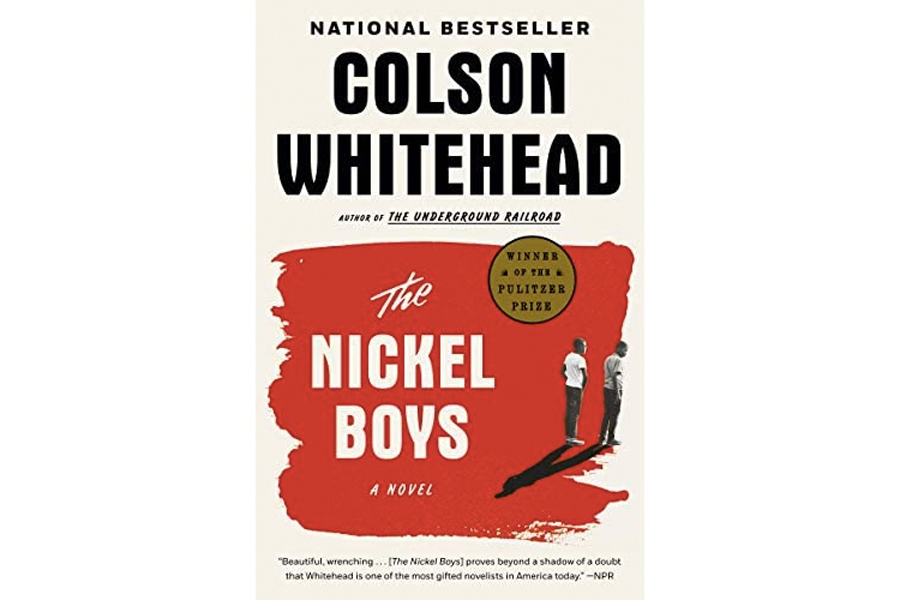 20. The Nickel Boys by Colson Whitehead
This year's Pulitzer Prize for Fiction went to Colson Whitehead for his inspired dramatization of real-life American history. When two boys are unfairly sent to the Nickel Academy—a stand-in for Florida's Dozier School—they suffer the wrath of sadistic authority figures. A heavy read perhaps, but an important one nevertheless.
Genre: historical fiction
You might also like: The Underground Railroad by Colson Whitehead
You'll also like:
22 Best Bookstores in Melbourne
Bill Gates' 5 Favourite Books of 2019
Victoria's Library has 19,000 Free Ebooks to Download
General FAQ
What was the highest-selling book of 2020?
The highest-selling book of 2020 was Promised Land by Barack Obama. It sold a record-breaking 1.7 million copies in the first week alone.
What's the best biography that came out in 2020?
Some of the most popular biographies of 2020 were actually autobiographies, such as Promised Land by Barack Obama and Greenlights by Matthew McConaughey.
Where's a good place to buy books online?
There's no shortage of great places to buy books online, including Amazon, eBay, Abebooks, and Thrift Books, to name just a few.