22 Best Multiplayer Games to Play While Social Distancing
A guide to the best multiplayer games feels more relevant than ever amid the current global crisis, considering social distancing is the go-to remedy for flattening the curve.
According to NSW Health, social distancing is an effective measure in preventing the transmission of spreadable viruses. The term refers to people avoiding crowds, gatherings, skipping handshakes, keeping 1.5m distance in public spaces and staying away from vulnerable people like the elderly, infants and those with compromised immune systems. The bottom line is: stay home if possible.
Every gamer is probably thinking they were born for this moment or is at least looking forward to knocking some titles off the 'to play' list. Although self-isolation is being responsible, it can also be lonely if not handled appropriately.
That's why we've put together this list of the best multiplayer games and best co-op games for staying connected to friends and family while social distancing. We're covering PlayStation 4, Xbox One, Nintendo Switch and PC. Every game on this list can be played online while some also offer the old-school option of playing together on the couch sharing a single TV.
You may need to purchase a PlayStation Plus, Xbox Live Gold or Nintendo Switch Online membership, each available for less than $10 a month and includes a couple of free games. Also, a quality gaming headset is essential for playing with friends, even if it's only to trash talk. You can always mute those obnoxious randoms.
You'll also like:
The Top New Games of March 2020
LEGO Super Mario is Coming this Year
Microsoft Reveals Next-Gen Xbox Series X Features & Hardware Specs
Here's our list of the best multiplayer games for staying connected while social distancing or just playing anytime at all:

1. Call of Duty: Warzone
The newest face on the battle royale scene, Call of Duty: Warzone is a free-to-play multiplayer game for up to 150 players to parachute in, armour up, loot for rewards, and fight your way to the last squad standing. It's the same Call of Duty action you know and love scaled up with a huge map, vehicles and two modes of play. Warzone supports crossplay, meaning you and your friends can squad up no matter how or where you play video games.
Platforms: PS4, XB1, PC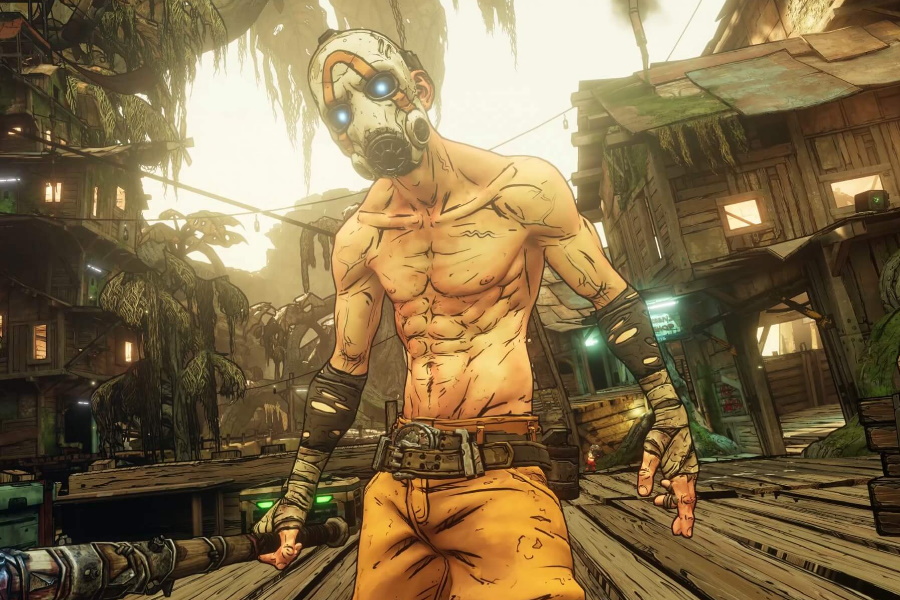 2. Borderlands 3
The original looter-shooter returned in 2019 packing gazillions of guns into a mayhem-fuelled adventure for up to 4 players. Borderlands 3 is a co-op game that features cel-shaded first-person shooter action where you take on insane enemies, score loads of loot and save your home from the most ruthless cult leaders in the galaxy. Players tear through hostile deserts, battle across war-torn cityscapes, navigate deadly bayous, and more. The lengthy campaign and unique characters will keep everyone occupied for dozens of hours.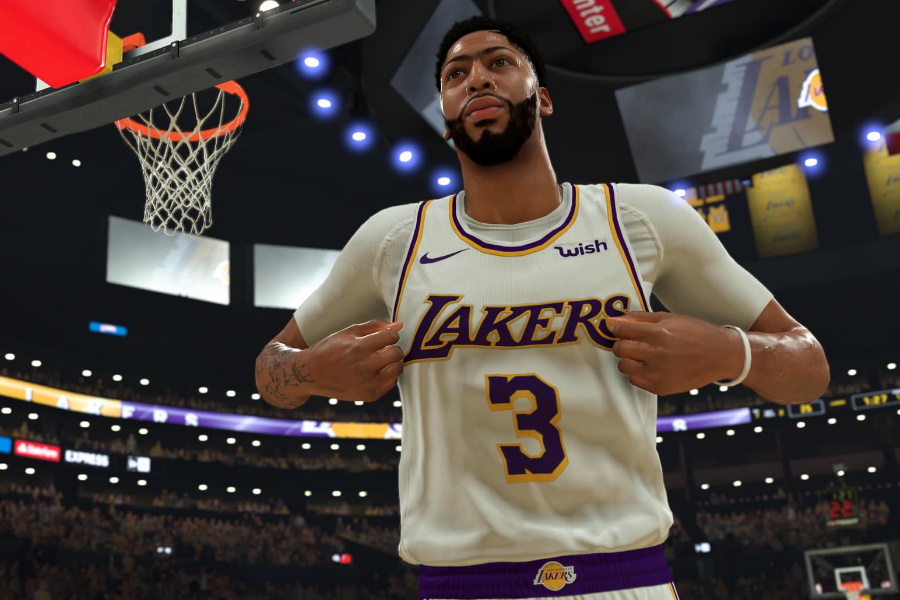 3. NBA 2K20
The NBA season has been suspended, so the best way for you and your friends to get that baller fix is with a few pick-up games of NBA 2K20. Or, select your favourite team, play a new season, and maybe you can bask in fictionalised Championship glory. The latest entry in this long-running series has more realistic player controls, advanced shooting, refined collisions and a new dribbling system for the most authentic basketball experience in gaming.
Platforms: PS4, XB1, Switch, PC
Buy it on PS4 Buy it on XB1 Buy it on Switch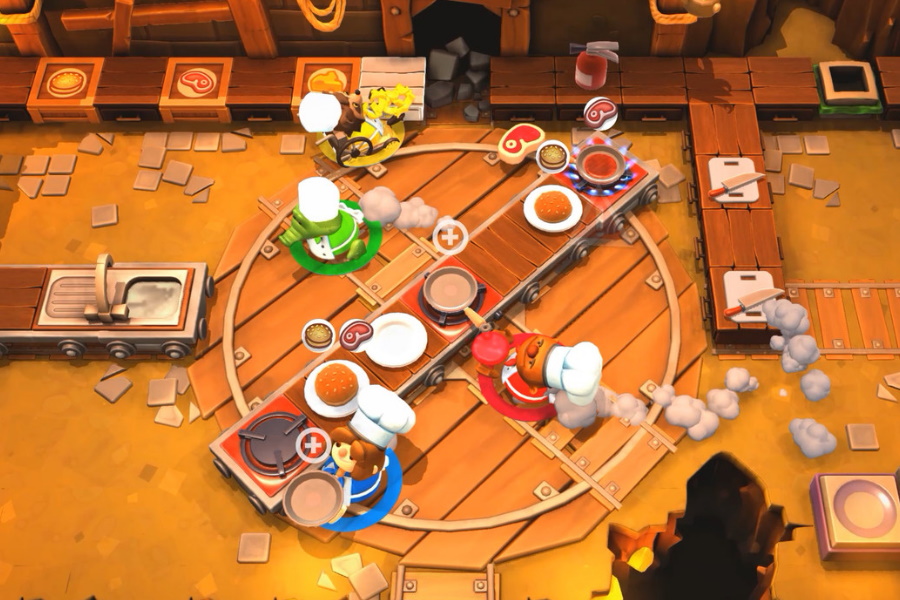 4. Overcooked 2
You and up to three of your friends work together to prepare a bunch of meals within a set time limit. It's a simple concept that quickly gets out of hand when hazards like bottomless pits, swamps, fires and moving countertops stand in between you and culinary perfection. Whatever the result, hilarity ensues.
Platforms: PS4, XB1, Switch, PC
Buy it on PS4 Buy it on XB1 Buy it on Switch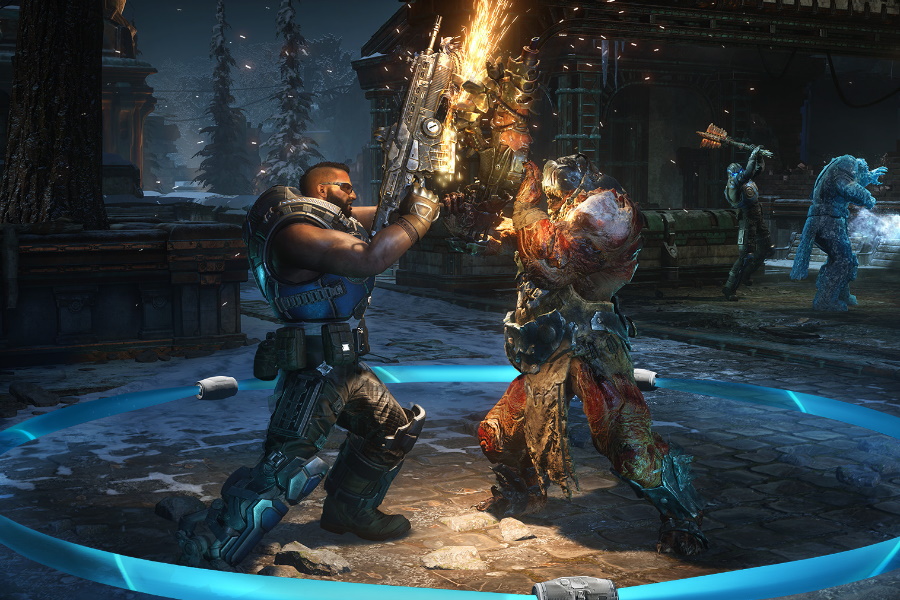 5. Gears 5
The Gears of War franchise has always championed co-op play and features stacks of varied multiplayer modes. The latest entry in the series, Gears 5, is no exception. The story campaign features hours of three-player action online or via split-screen, making it one of the best multiplayer games on the market. Afterwards, check out Escape: A new, aggressive, high-stakes mode featuring a three-player suicide squad working together to take out enemy hives from within. Then Horde and Versus modes keep you playing with more teamwork or competitive play. Gears 5 is a huge package that will keep you busy for the foreseeable future. It's also included in Xbox Game Pass, being the cheapest way to play.
Platforms: XB1, PC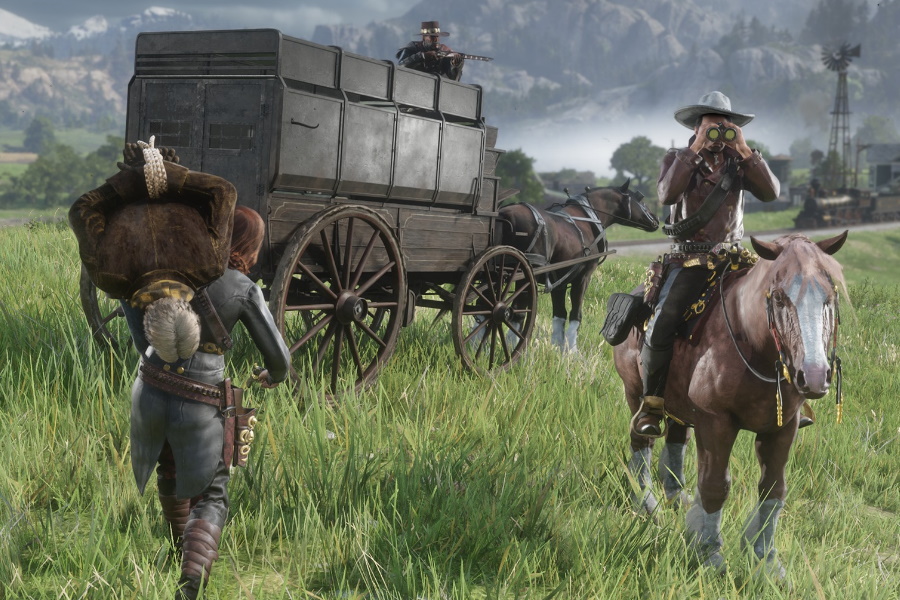 6. Red Dead Online
Once you've spent 100 or so hours conquering the untamed wilderness in Red Dead Redemption 2, there are plenty of good reasons to do it again in Red Dead Online. The most appealing being the ability to take on the frontier with friends. Deathmatches, horse races, hunting, trading and exploring and a light story keep you busy while daily challenges and a constant stream of updates means you and your outlaw posse are never short of things to do. It may feel odd that one of the best single-player experiences also makes a list of the best multiplayer games but Red Dead does both.
Buy it on PS4 Buy it on XB1 Buy it on PC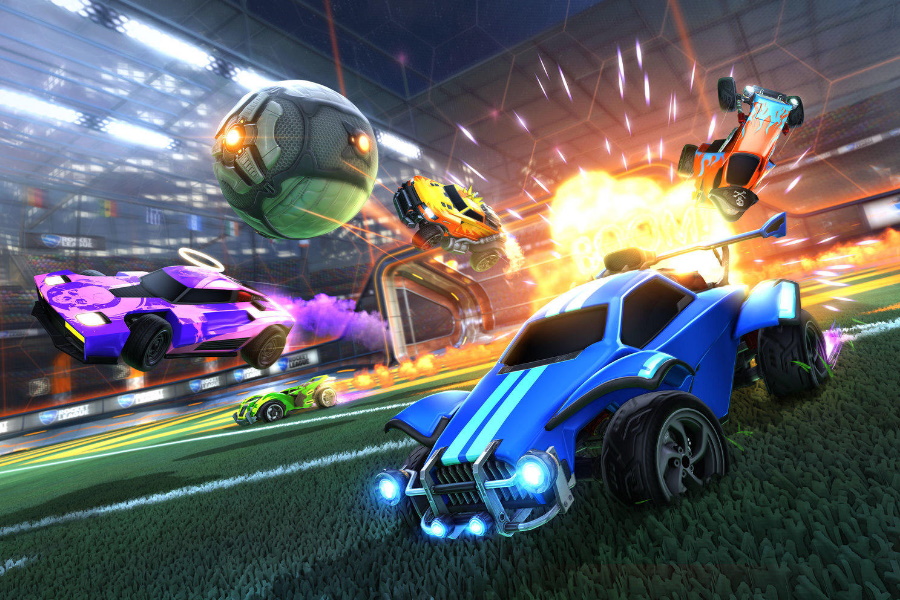 7. Rocket League
Easy to pick up, tough to master, Rocket League combines car racing and FIFA for what is basically a giant game of football played with a beach ball and exploding cars. It's also one of the most addictive games of this console generation. Build a vehicle, form a team with friends or join some random players online, then boost, nudge and knock the ball towards the goal net. Simple right? Rocket League has proven so successful that it's now played for competitive eSports and regularly receives new content, meaning there are always reasons to roll back onto the field.
Platforms: PS4, XB1, Switch, PC
Buy it on PS4 Buy it on XB1 Buy it on Switch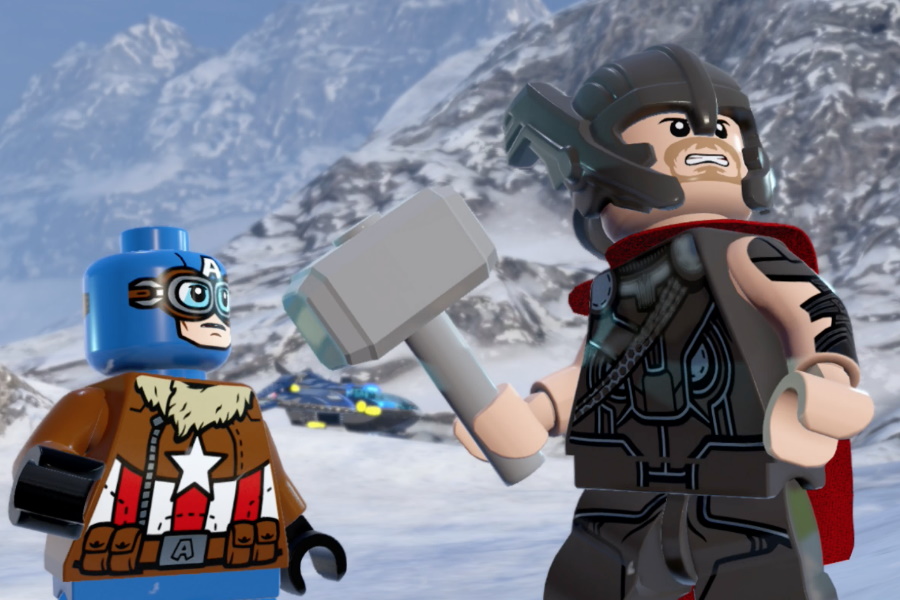 8. LEGO Marvel Superheroes
Introducing a partner or child to a LEGO game is a great way to get a non-gamer to become a willing player 2. Play couch co-op or online with simple combat, puzzles and block building in a mash-up of the most popular and most obscure stories from the Marvel Universe. There are about 300 characters to unlock, some you've probably never heard of, but all your favourites are there. And yes, Stan Lee has cameos.
Platforms: PS4, XB1, Switch, PC, iOS, Android
Buy it on PS4 Buy it on XB1 Buy it on Switch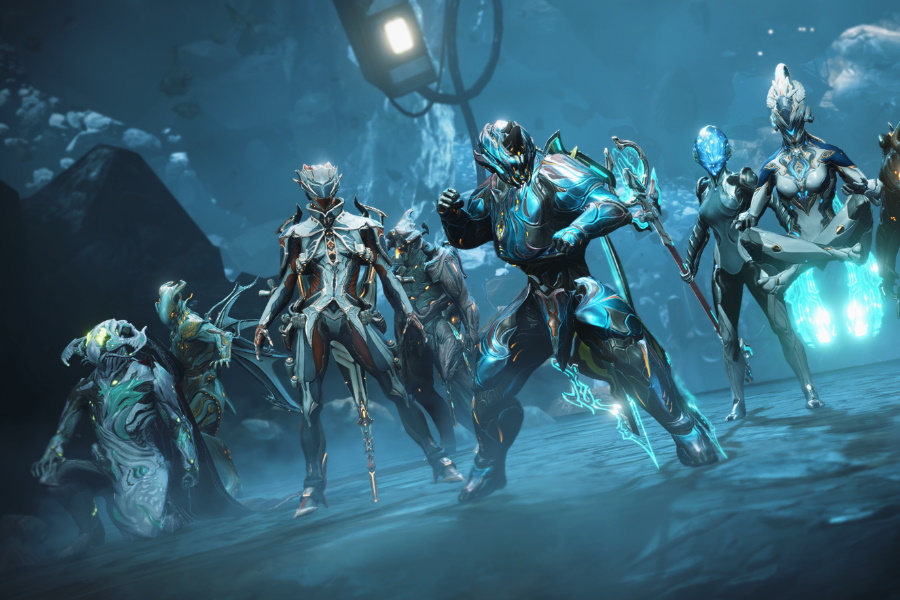 9. Warframe
Tens of millions of people play Warframe for two reasons: It's free and loads of fun. It's an online co-op shooter for up to four players. Set in a futuristic, alien landscape, players take on the role of Tenno, who are basically space ninjas at war with alien races. Like Destiny, The Division and several other games, the core gameplay loop involves completing missions, upgrading weapons, armour and abilities and repeating in search of better loot. Warframe is free. There's absolutely no reason not to give it a go.
Platforms: PS4, XB1, Switch, PC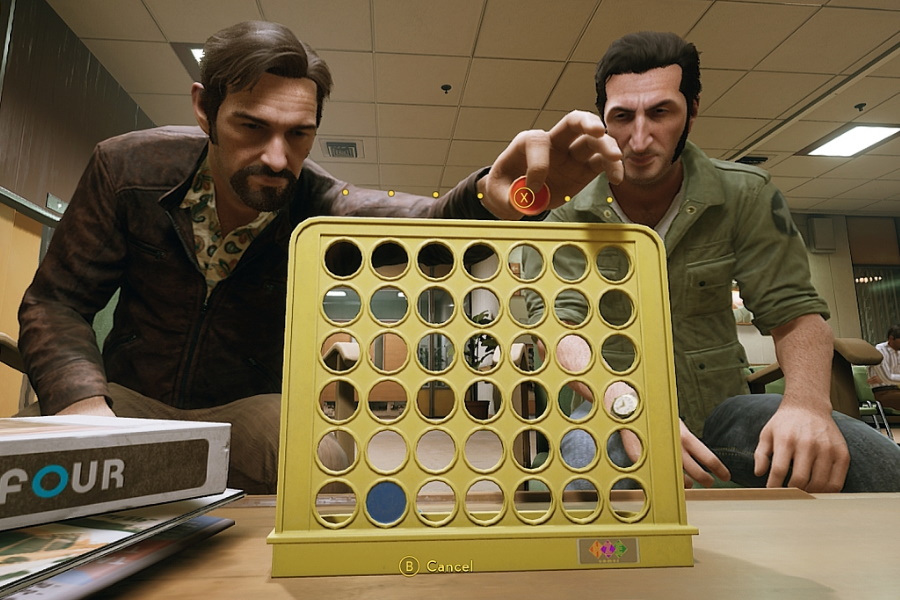 10. A Way Out
A Way Out cannot be played alone. You and a friend are two criminals who must work together to escape prison and seek redemption for some bad deeds in your past. Whether it's climbing a shaft with a back-to-back shimmy or a simple game of Connect Four in your downtime, A Way Out is a one-of-a-kind experience with a compelling story that everyone should play at least once.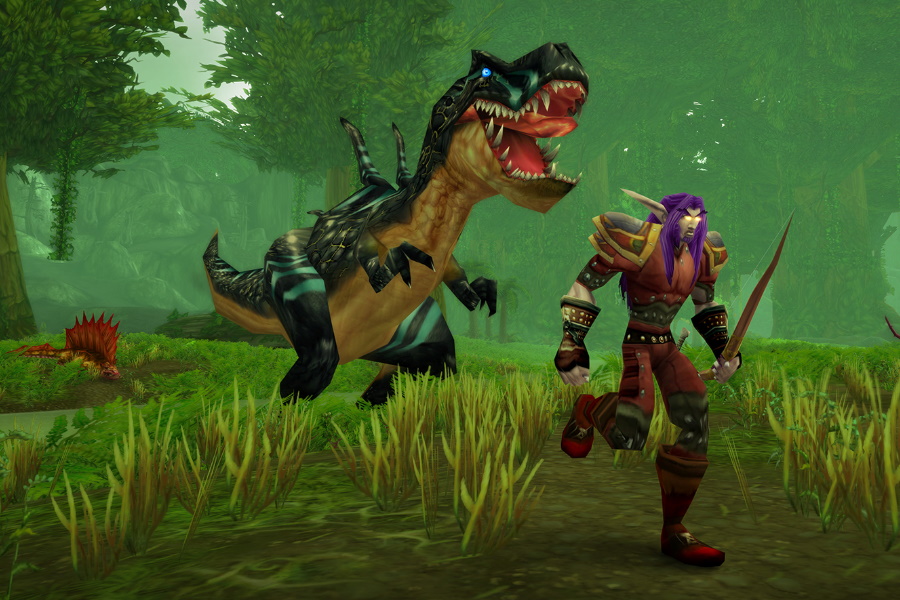 11. World of Warcraft Classic
Jumping back to the early days of this online sensation, World of Warcraft Classic allows players to return to the popular game in its original state. Meaning, familiar, fun gameplay without hefty updates, and unwanted changes. This is an option that had been requested for a long time, and players finally got their wish in late 2019. If you played WOW back in 2006 or always thought about giving it a go, this new Classic version is the best place to start.
Platform: PC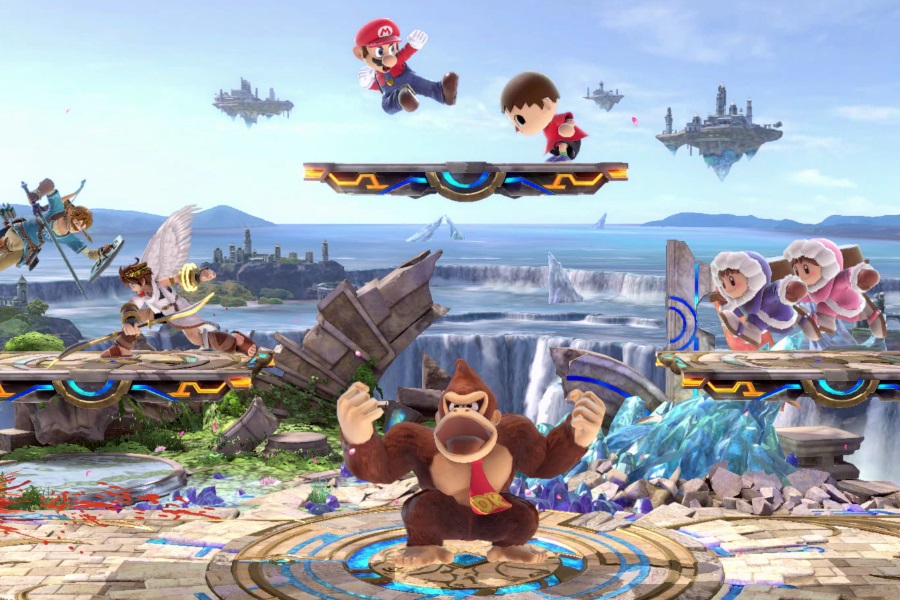 12. Super Smash Bros. Ultimate
Sometimes you want to play alongside your friends while other times you want to destroy them. Super Smash Bros. Ultimate combines over 70 Fighters from Nintendo's catalogue plus extras like Sonic the Hedgehog, Snake from Metal Gear and Ryu from Street Fighter. Hold a 4-player free-for-all, or kick it up to 8-player battles across 100 plus stages. It's fast; it's over the top and overall a great way to kill some time with your mates.
Platform: Switch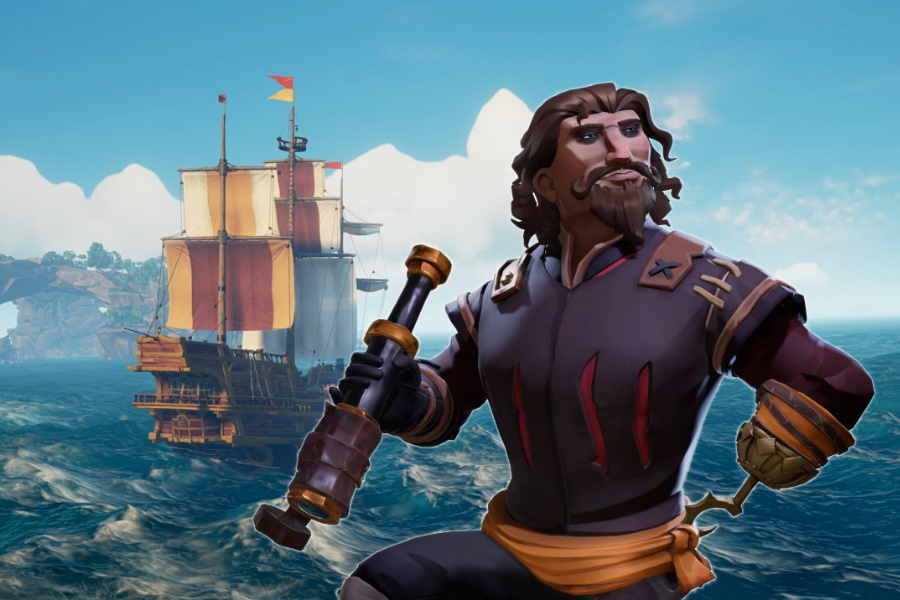 13. Sea of Thieves
A social game at its core, Sea of Thieves is all about teaming up with some scallywags, crewing a ship, seeking buried treasure, fighting skeletons and having a laugh. Your pirate crew can be noble or a bunch of total a-holes, depending on how often you raid and murder the other players online. Set sail, survive the Kraken, fire friends out of cannons and sing a sea shanty or two. Fun times!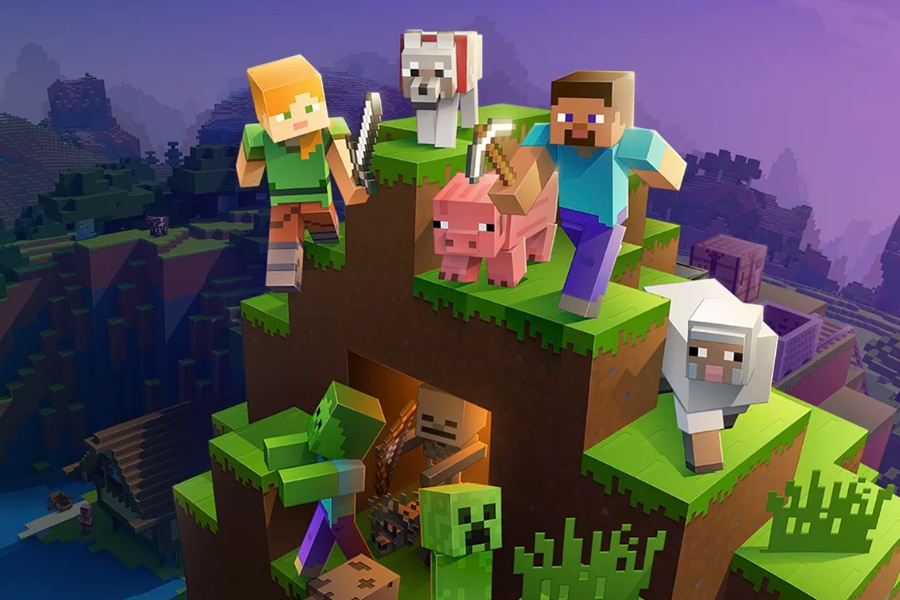 14. Minecraft
There's a good reason why Minecraft is the bestselling game of all time. It's a digital block builder with unlimited potential. A good imagination is required to make the most of this pixelated gem, but there's no set way to play. You and some friends can build, scavenge and hang out 'til your heart's content. You can craft hideouts and defend them against monsters at night. Or, play creative mode and just build inspiring structures to share with other players and show off online.
Platforms: PS4, XB1, Switch, PC, iOS, Android
Buy it on PS4 Buy it on XB1 Buy it on Switch Buy it on PC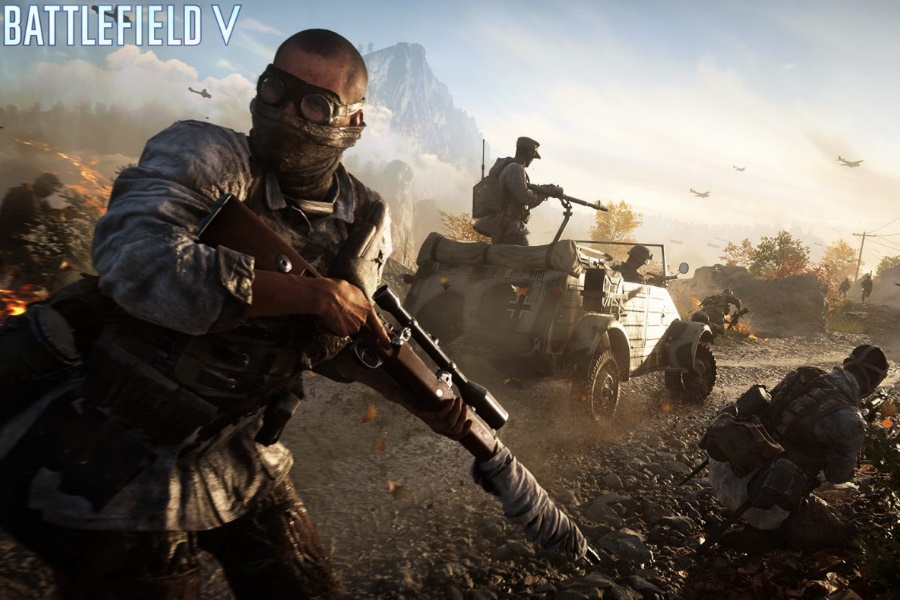 15. Battlefield V
Battlefield V is built for teamwork. Sure, it can be played solo, but forming a squad with your mates and working together to take objectives is a rewarding experience that rewards added experience points. This WWII shooter keeps receiving free additional content, meaning if you haven't played in a while, now's the perfect time to load the game and see what's happening, like the new War in the Pacific multiplayer maps.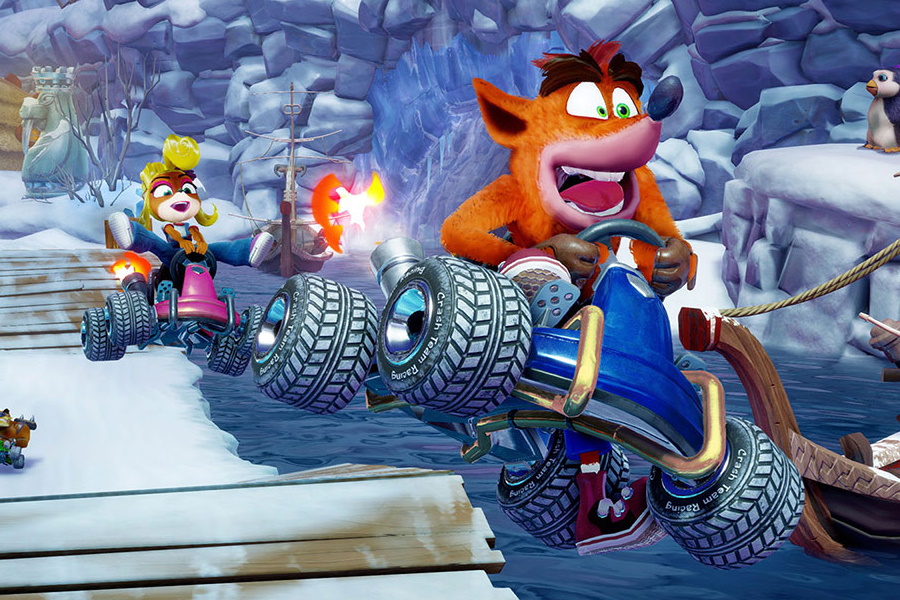 16. Crash Team Racing: Nitro-Fueled
Mario Kart deserves a place on every list of best multiplayer games, but we went with Crash Team Racing because it's available on all three modern consoles. A remake of the 1999 kart racer, Nitro-Fueled is addictive, fast-paced racing for up to four competitive friends seeking bragging rights. Or, there's always the option of racing against randoms online and placing in the leaderboards to take that bragging to the next level.
Buy it on PS4 Buy it on XB1 Buy it on Switch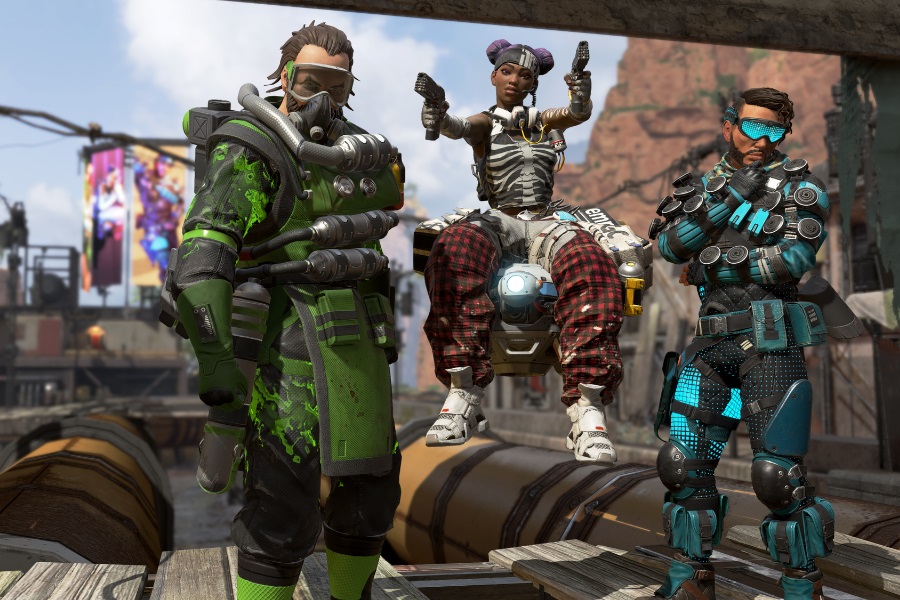 17. Apex Legends
Apex Legends combines the gameplay of acclaimed shooter Titanfall 2 with the juvenile humour of Fortnite for a unique battle royale that's been absolutely killing it for over a year now. This free-to-play game can be played alone but rewards teamwork and playing with others is the best way to become the last squad standing. The humour isn't for everyone but the gameplay is tight and the typical short length of matches makes it hard to get tired of this experience.
Buy it on PS4 Buy it on XB1 Buy it on PC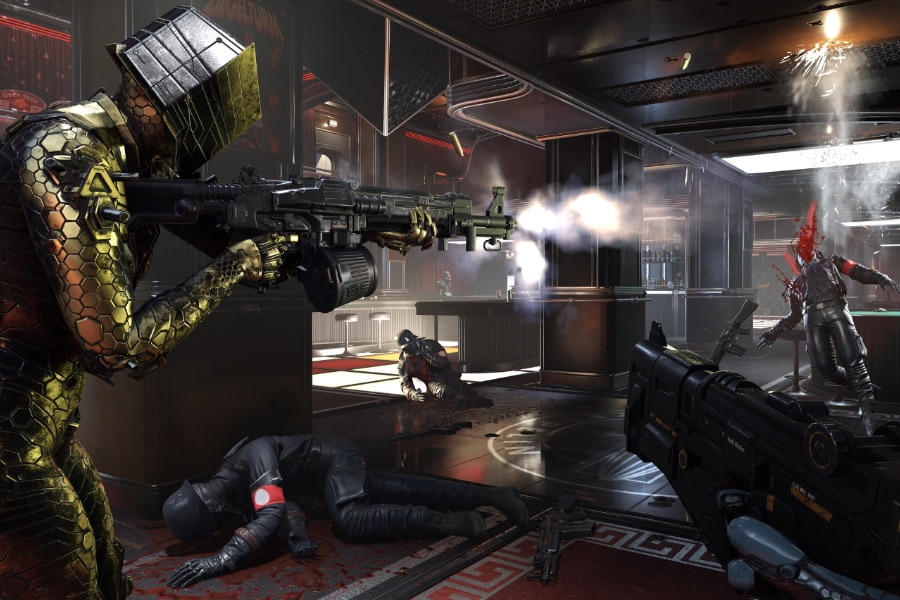 18. Wolfenstein: Youngblood
Two sisters in Nazi-occupied Paris equipped with heavy weapons and a thirst for blood is the best way to sum up this co-op first-person shooter. Two players take on the role of the daughters of legendary Nazi hunter BJ Blazkowicz who is missing in the French capital. The gameplay is structured around a series of optional and story-based missions, making it easy for players to drop in and out at any time.
Platforms: PS4, XB1, Switch, PC
Buy it on PS4 Buy it on XB1 Buy it on PC Buy it on Switch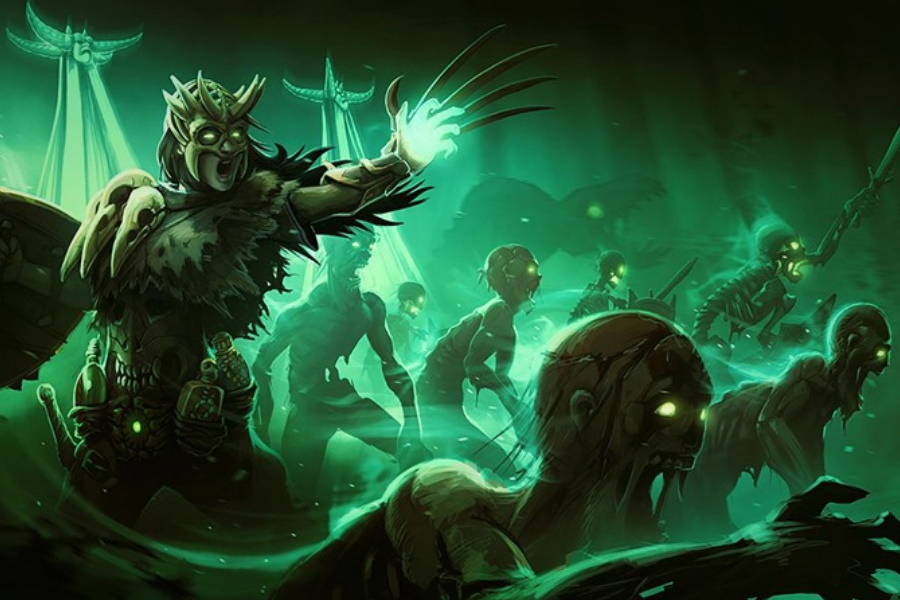 19. Path of Exile
Diablo III might be the go-to hack-and-slash dungeon crawler for fans of RPGs, although Path of Exile offers a comparable experience and is free-to-play. From New Zealand developer Grinding Gear Games, players of Path of Exile join forces and fight to survive the dark continent Wraeclast. Create a character, customise them from hundreds of available skills and keep looting for the best and rarest weapons and armour. Path of Exile was good at launch with the constant stream of free expansions making it better and offering more content with each update.
Platforms: PS4, XB1, PC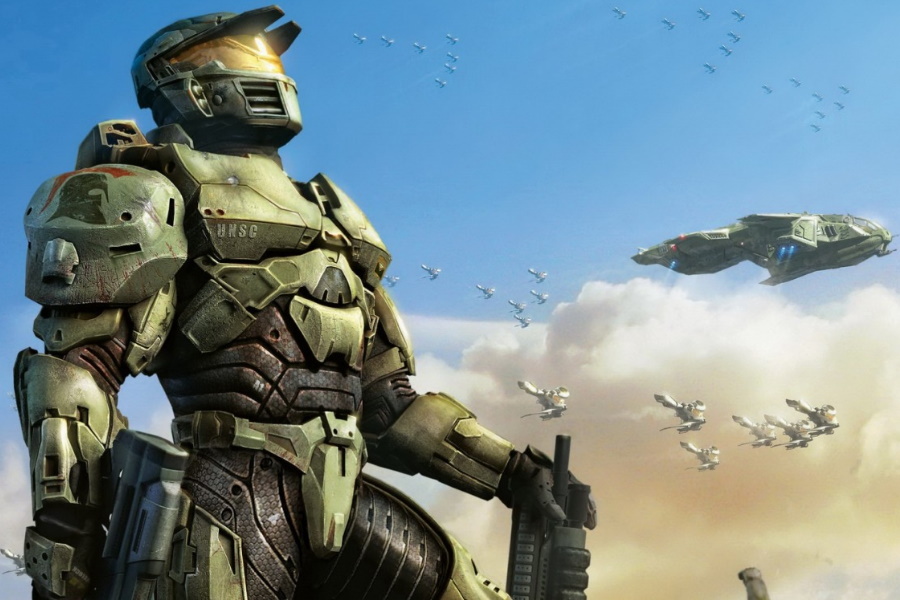 20. Halo: The Master Chief Collection
The only thing better than playing Halo with friends is playing ALL the Halos with friends. The Master Chief Collection features six Halo games – each build for co-op play – now collected in a neat little package and enhanced with 4K and HDR where available. There's also a dedicated multiplayer component for those looking for a more competitive experience.
The Halo collection, along with Gears 5, Sea of Thieves and Wolfenstein: Youngblood among others are all part of Xbox Game Pass, making it a great way to explore this list.
Platforms: Xbox One, PC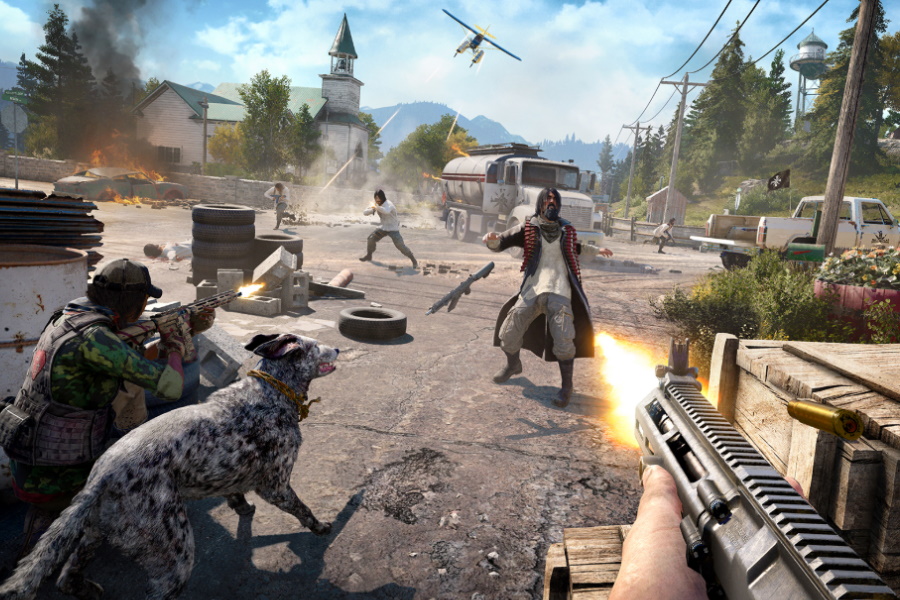 21. Far Cry 5
Head into the Montana wilderness and fend off drug-fuelled cultists by playing the entire Far Cry 5 campaign in co-op with a friend. That's open-world first-person action which extends to insanity when random bears and deadly wildlife attack amid firefights. Far Cry 5 is a lot of fun in general but hits peak satisfaction when a friend gets involved.
Platforms: PS4. XB1, PC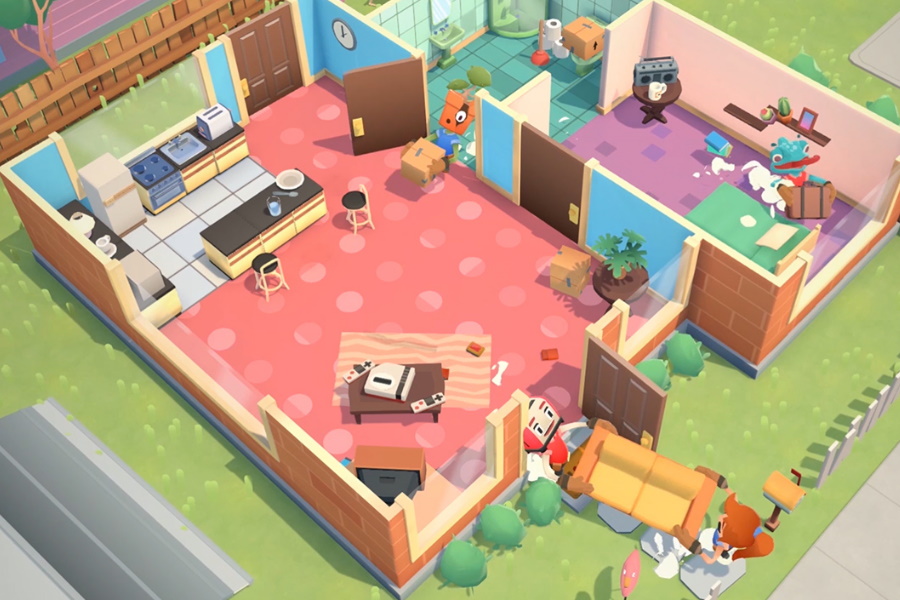 22. Moving Out
Getting roped into moving furniture is a sure-fire way to ruin a weekend, yet this indie game turns the world's worst job into the ideal way to spend a few hours indoors. Racing against the clock, you and the other players work together to gather up boxes, white goods, awkward-shaped furniture and more, then load it in the removalist truck with bronze, silver and gold medals awarded for performance. Anyone familiar with the series Overcooked will feel right at home here. Moving Out is ideal for keeping entire families entertained during the lockdown.
Platforms: PS4, XB1, Switch, PC

You'll also like:
The Top New Games of March 2020
LEGO Super Mario is Coming this Year
Microsoft Reveals Next-Gen Xbox Series X Features & Hardware Specs
What are the best games to play with friends?
The best games to play with friends are online multiplayer and co-op games like Red Dead Online, Gears 5, NBA 2K20, Borderlands 3 and Call of Duty: Warzone.
What are the most popular online games?
The most popular online games are Call of Duty: Warzone, Battlefield, Minecraft, DOTA, League of Legends and Counter-Strike: Global Offensive. There are a number of other online games to consider though, depending on your console and game-play preference.
Is there a way to play local co op games online?
There are a number of platforms like Parsec where you can turn a local co-op into an online multiplayer game or co-op. The software allows you to connect to other people's computers and share a screen through streaming.