Emil Daubon; Former U.S Army Green Beret Turned Game Writer
The United States Army Special Forces or Green Berets, are the unconventional, highly skilled arm of the US military. The scope for their roles is vast. It can include anything from riding Black Hawk choppers conducting manhunts using night vision to humanitarian aid, peacekeeping and much more. It's easier to define their roles as anything outside the realm of traditional large scale warfare seen on a battlefield. The Green Berets are considered tough-as-nails, and most of their missions are classified.
Thankfully no laws are keeping ex-Green Berets from seeking careers in screenwriting and using their expertise to crafting highly authentic military narratives, like the one found in the upcoming game Ghost Recon: Breakpoint.
Last week we sat down and chatted with Ghost Recon: Breakpoint Writer and Technical Advisor Emil Daubon. Emil served in the military and special forces for over a decade before transitioning to the National Guard. Emil had always been interested in storytelling and content creation, particularly books, comics and movies from a young age. So he eventually studied theatre at Columbia University and began pursuing a career in screenwriting. Emil Daubon then applied for a writing gig on Breakpoint, was hired and also assisted in crafting the authentic military experience.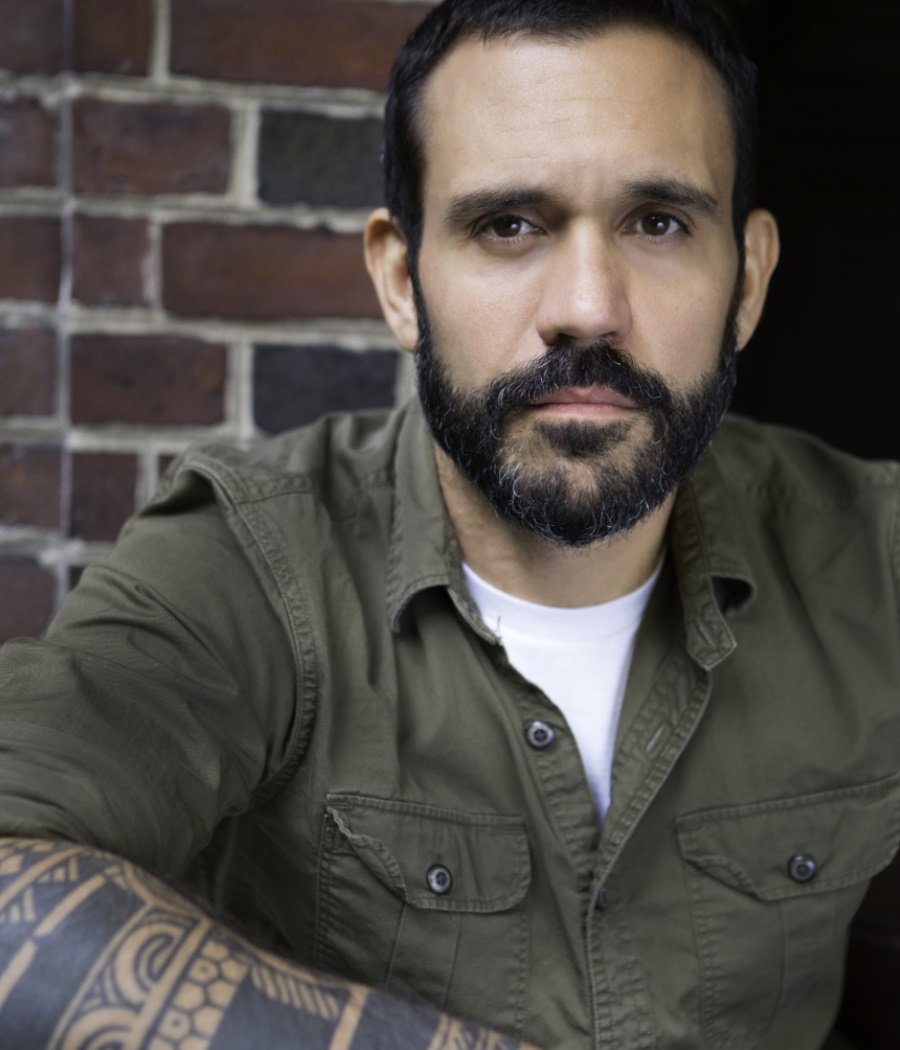 Emil Daubon
Even without an education in professional writing, Emil would have a valuable wealth of knowledge and be the perfect asset for Ubisoft's Ghost Recon development team. Emil translated his experiences and military knowledge to improve the missions, interactions and nuances: from how soldiers talked, to how they behaved during certain combat situations.
"My primary responsibility is to the narrative department. I'm a writer. I also helped paint the details to assure that the game is authentic to real military tactics and applications while remaining an engaging and playable fantasy. Every department needed someone to help ensure that their work was within the realm of authenticity."
Ghost Recon: Breakpoint is the latest in a long-running series of tactical military shooters inspired by the novels of Tom Clancy. Players take on the role of specialised soldiers' Ghosts' and go in solo or with up to 3 friends online to engage in tactical missions within a visually stunning open-world inspired by South America.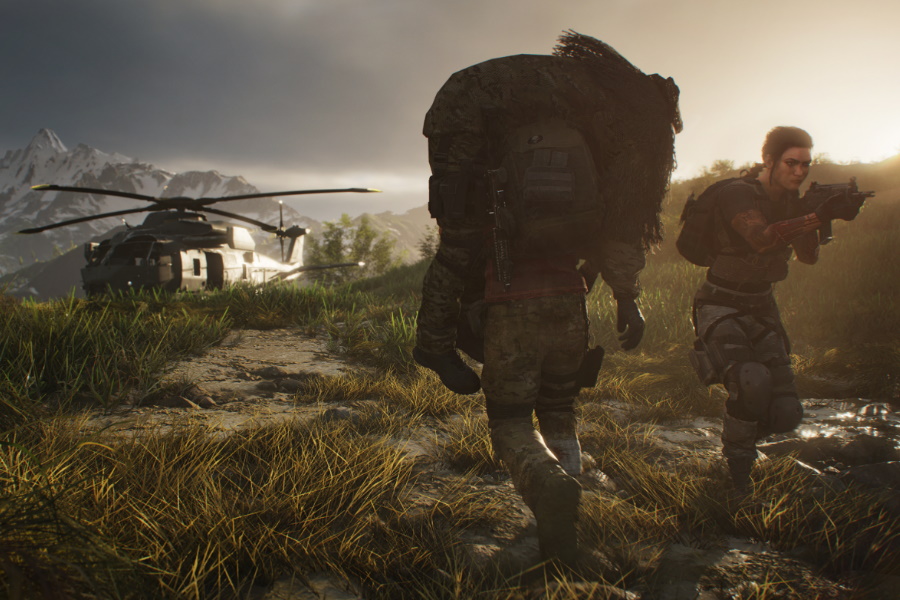 "You are a member of the most highly trained special operations force in the world sent to investigate an island where high-end technology is being developed, and all communications have gone dark."
"The government has decided you need to investigate. An unseen force attacks your helicopter. You wake up on the ground – the only survivor in this hostile environment – and you have to uncover the mystery of what happened on this island."
"The story is pretty deep and is split into two specific and very broad overarching themes. The first is autonomous technology and what happens when it grows beyond our control."
"The other theme is what is the most dangerous adversary that someone like a Ghost can face? And the answer was another Ghost. So the themes of technology and Brother versus brother are permeating throughout the storyline, and that is where the character Cole Walker comes into play who is, of course, the primary antagonist."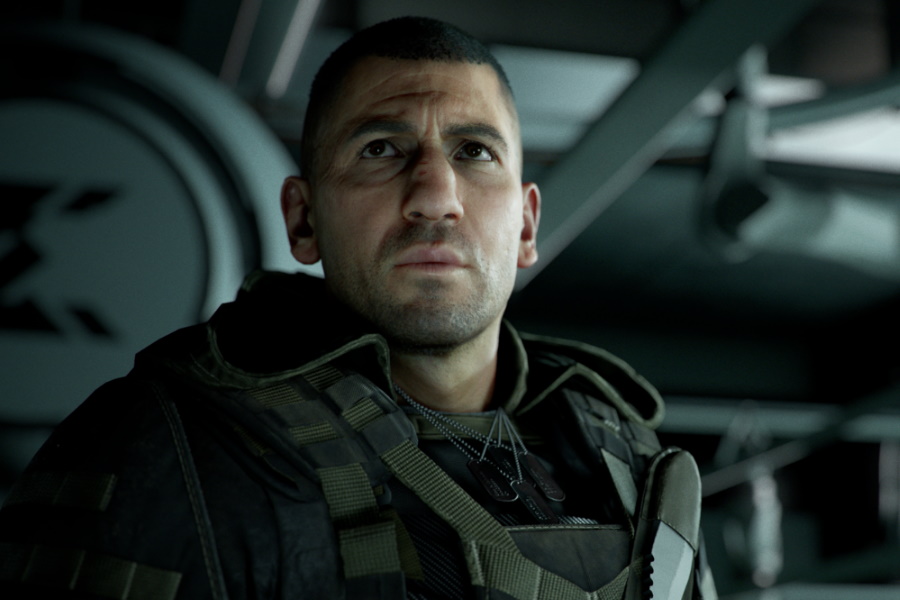 Anyone who keeps up with gaming news would be well aware that the antagonist in Breakpoint Cole Walker is played by none other than Jon Bernthal. His previous acting creds includes roles in The Walking Dead, Fury, The Wolf of Wall Street and more recently he played the lead role in Marvel's The Punisher series for Netflix. Jon Bernthal is known for playing intense military characters which is why he's perfect for the part of the antagonist Cole Walker.
"We needed someone that could convey deep conflict and yet at the same time, a strong devotion to duty and honour. This man believes he is on the path to righteousness. He believes what he is doing is for the better of humanity."
"I can say that from early in development, Jon was the actor that they wanted. There is just something about him. He brings this very subtle and nuanced intensity to every role."
"On top of that, he's such a professional actor who takes direction exceptionally well. He offers great suggestions. Just being on set with him was a real treat for all of us. He's very approachable, very seasoned, a super laid back cool human being but you can see just in speaking with him where that intensity comes from."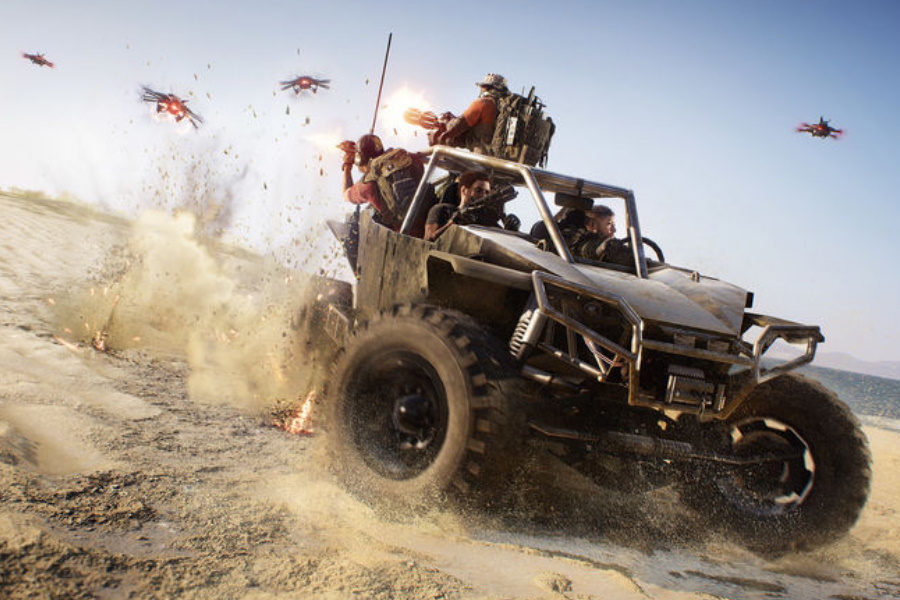 At the time of our interview, Ubisoft was still holding Breakpoint gameplay details close to its chest. We couldn't ask Emil Daubon for many details on the gameplay. He's a writer anyway. So instead, we wanted to know how a seasoned soldier feels about seeing potentially authentic and harrowing military scenarios turned into entertainment. The response wasn't what we expected.
"Truth is it's thrilling. I'm a content creator and a military and combat veteran. I feel somewhat responsible for helping create content that can accurately depict aspects of combat and military life."
"At the same time, I wanted to create something enjoyable; something that is explainable and quite often very beautiful and lasting that has real worth and importance. The reward is knowing that I'm creating something that people will enjoy and engage with."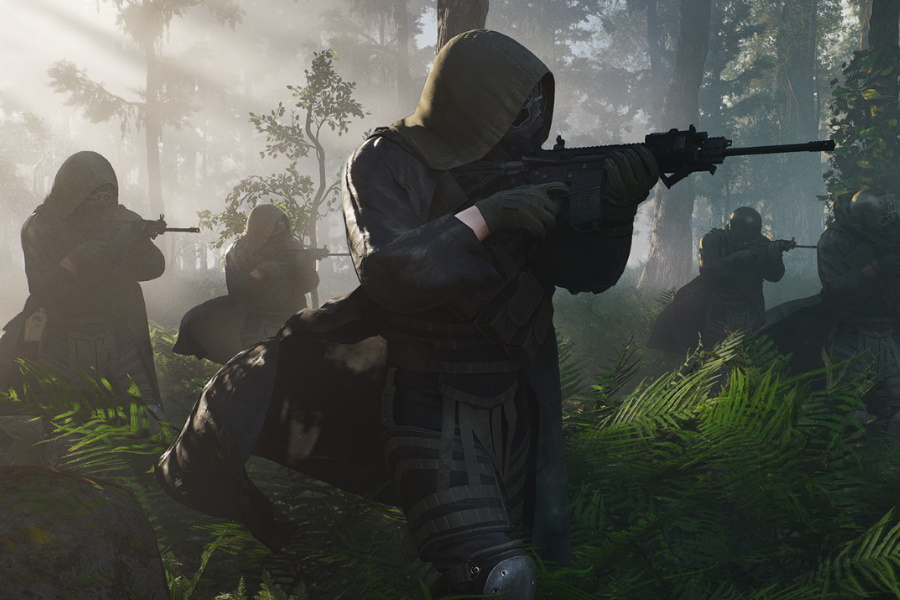 Ghost Recon: Breakpoint is the sequel to 2017's Ghost Recon: Wildlands, which tasked players with hunting and elimating the cartel within South America. In Breakpoint, players will create their own unique Ghost from thousands of customisation options, gear and near-future weapons. A new class system gives more focused angles of tactical approach with players choosing between assault, sniper, stealth and more classes that have yet to be revealed. The massive open-world of the fictional region 'Aurora' will allow players to explore on foot, by car, bike, air and sea to take on Cole Walker and his army known as The Wolves.
"My real sincere hope is that players find the story engaging and satisfying to the degree that they want to know what happens next. What happens after each operation? Where do they go next, and how do they learn more. We have several years of post-launch content already in production, so there's a lot more Breakpoint to look forward to."
Tom Clancy's Ghost Recon: Breakpoint is available from October 4 on PC, PlayStation 4 and Xbox One.