Since the very inception of the entertainment form, racing games have always been about the thrill, fun, and excitement, teleporting us directly into the cockpit of our favourite motorcar for all the action. The genre has come a long way since its early days and despite going out of vogue for a while, it still remains one of the biggest and most popular genres. However, with racing games, one size most certainly does not fit all. There are different sub-categories like arcade racing games, simulation racing games, and more, each focusing on a certain element such as realism or open-world. So, we have come up with a list of some of the best racing games of all time spanning different sub-genres and times that are definitely worth replaying/revisiting.
Best Racing Games by Category
Best for PlayStation: Gran Turismo 3: A-Spec
Best for Xbox: Forza Horizon 3
Best for Overall: Gran Turismo
Best for Multiplayer: Mario Kart: Double Dash
Best for Storyline: Need for Speed: Underground 2
How Man of Many Chose This List of Best Racing Games
When it comes to ranking the best racing games of all time, there's a lot to consider. With so many different platforms and consoles tackling the automotive endeavour from a multitude of different angles, pinning down the top results is no mean feat. However, Man of Many has collated the data and pulled it into one place. To create this list, the team of editors and writers took into account previous playtime, industry impact, and reviews from online communities. Specifically, data and scores from MetaCritic were highly valued, providing valuable insight into the games that have major global appeal and interest. Similarly, in the case of nostalgia, the list prioritises the cultural significance of the title. For example, the original Gran Turismo is objectively a less complete game than some of its later iterations, however, the role it played in securing racing games as a category is invaluable and therefore was weighted higher than others.
11 Best Racing Games of All Time
Now down to brass tax, the big winners and the games that changed the industry. For this list, we focused primarily on car racing games, rather than dipping into the world of motorcycle racing and jet-boat offerings, however, you will find some crossover. Here is a list of the best racing games of all time, as selected by Man of Many's team of gaming editors and writers.
1. F-Zero GX
Let's kick things off with probably the greatest 3D futuristic racing game to ever get released, F-Zero GX. Developed by Amusement Vision and published by Nintendo for the GameCube, F-Zero GX acts as the successor to F-Zero X and builds upon the series' challenging, high-speed racing style, all while keeping the primary gameplay and control scheme from the Nintendo 64 title. F-Zero GX marked the first important video game collaboration between Nintendo and Sega and came with a campaign mode, where the player jumps into the shoes of F-Zero pilot Captain Falcon through nine long chapters. The game was also a leap forward in terms of visuals and controls.
Initial release date: 25 July 2003
Mode: Multiplayer video game
Nominations: VGX Award for Best Driving Game
Composers: Daiki Kasho, Hidenori Shoji
Genres: Racing Video Game, Action game
Designers: Takaya Imamura, Toshihiro Nagoshi, Sega, Shigeru Miyamoto
Developers: Nintendo, Amusement Vision, Ryu Ga Gotoku Studio
2. Gran Turismo
Best for: Overall
It would be remiss to create a list of racing games and not include the original Gran Turismo. A stunningly innovative piece of technology, the title was responsible for catapulting racing games back into the public eye, celebrating a rapid rise of customisation, imports and globalisation that was gripping the automotive scene. Additionally, the game is remembered for having a killer soundtrack and a seriously impressive list of manufacturers and models for the time. In the more than two decades since the title was released, Gran Turismo has gone through a number of evolutions, each generating a lot of interest. The most recent version was a major hit and has continued to shape the future of racing games in modern times. However, when it comes to the best, you can't go past the OG.
Initial release date: 23 December 1997
Mode: Multiplayer video game
Composer: Masahiro Andoh
Nominations: Satellite Award for Best Home Entertainment Product / Game
Developer: Polyphony Digital, Arsys Software
Original author: Polyphony Digital, Arsys Software
Genres: Sim racing, Simulation Game, Vehicle simulation game
---
Featured Video from Man of Many
---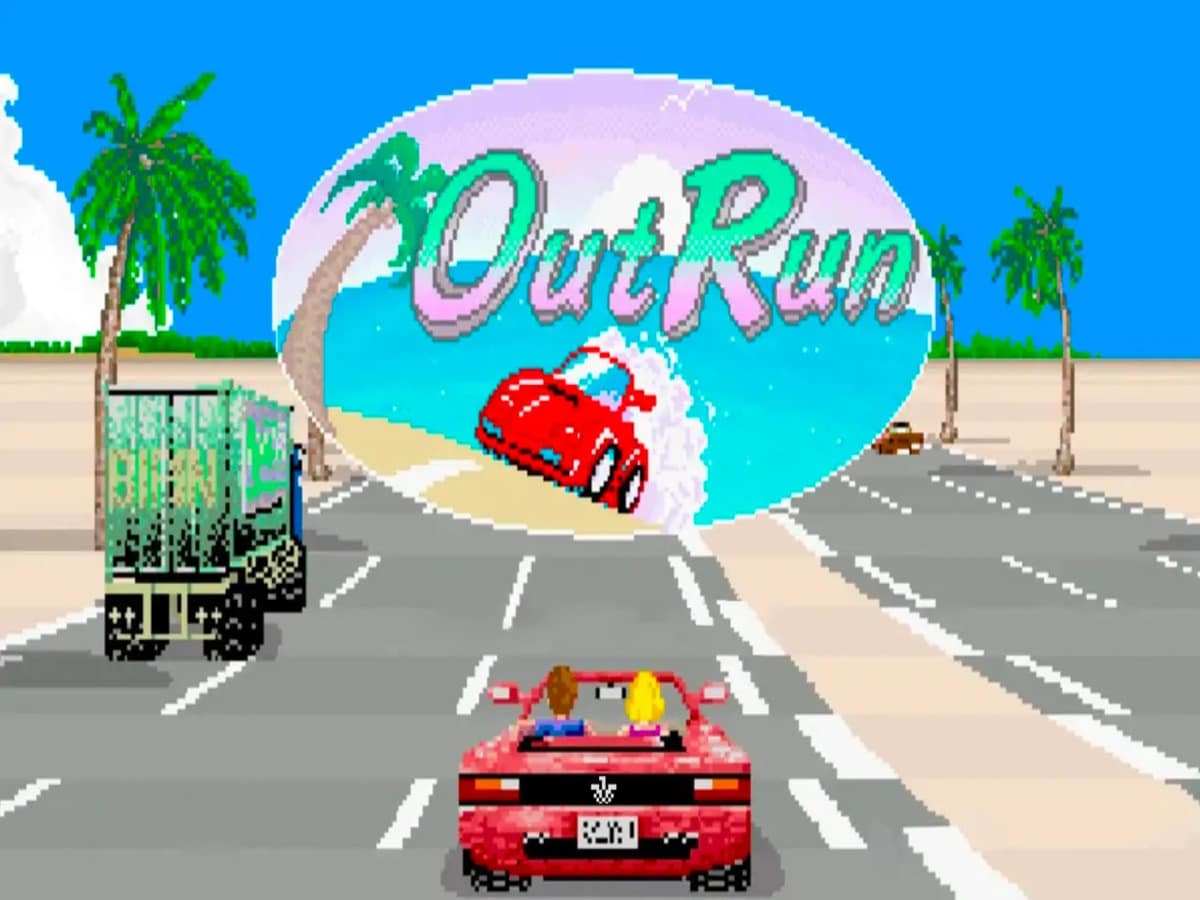 3. Out Run
Back in the early '70s, arcade racing games were a massive hit. Piggybacking on the success of arcade games like Hang-On and Enduro Racer, Sega decided to develop a new arcade car racing game which we all now know as Out Run. The game was created by Yu Suzuki, who wanted to develop a game that would let players enjoy the intricacies of driving rather than racing. Despite Out Run's core DNA being a driving game, it still retains the classic, race-against-the-clock feature, making it a best of both worlds experience. The game takes place from a third-person rear perspective, where you take control of the Ferrari Testarossa Spider and get to the finish line before the clock runs out.
Designer: Yu Suzuki
Developers: Sega AM2, Sumo Digital, Sega, M2, MORE
Publishers: Microsoft Corporation, Sega AM2, US Gold Corp, Sega, MORE
4. Diddy Kong Racing
Published by Rare for the Nintendo 64, Diddy Kong Racing is a racing/adventure game that borrows some of the gameplay elements from the Mario Kart series. You can pick and choose between ten different characters and get to race around in airplanes, hovercrafts, and cars. Diddy Kong Racing has a story mode and a multiplayer mode for up to four players. The game was an instant hit upon its release and even received the Guinness World Record for the fastest-selling game of the time, with 800,000 copies sold before Christmas 1997.
Initial release date: 31 October 1997
Mode: Multiplayer video game
Composer: David Wise
Developer: Rare
Publisher: Rare
Genres: Kart racing game, Vehicular combat game
Platforms: Nintendo 64, Nintendo DS
5. F-Zero X
Another absolute banger for Nintendo 64 was F-Zero X developed by Nintendo's EAD division. Serving as the sequel to the original F-Zero (released in 1990), and the first game in the F-Zero series with 3D graphics, F-Zero X is a fast-paced racing video game taking place in a futuristic setting. You along with another 29 challengers get to race on tracks in an intergalactic Grand Prix. There are 5 different modes namely, GP (Grand Prix) Race, Practice, Time Attack, Death Race, and VS Battle.
Mode: Multiplayer video game
Designer: Shigeru Miyamoto
Composers: Taro Bando, Hajime Wakai
Genres: Racing Video Game, Action game
Developers: Nintendo, Nintendo Entertainment Analysis & Development
Platforms: Nintendo Switch, iQue Player, Nintendo 64, Wii U, Wii
Publishers: Nintendo, Nintendo of America Inc.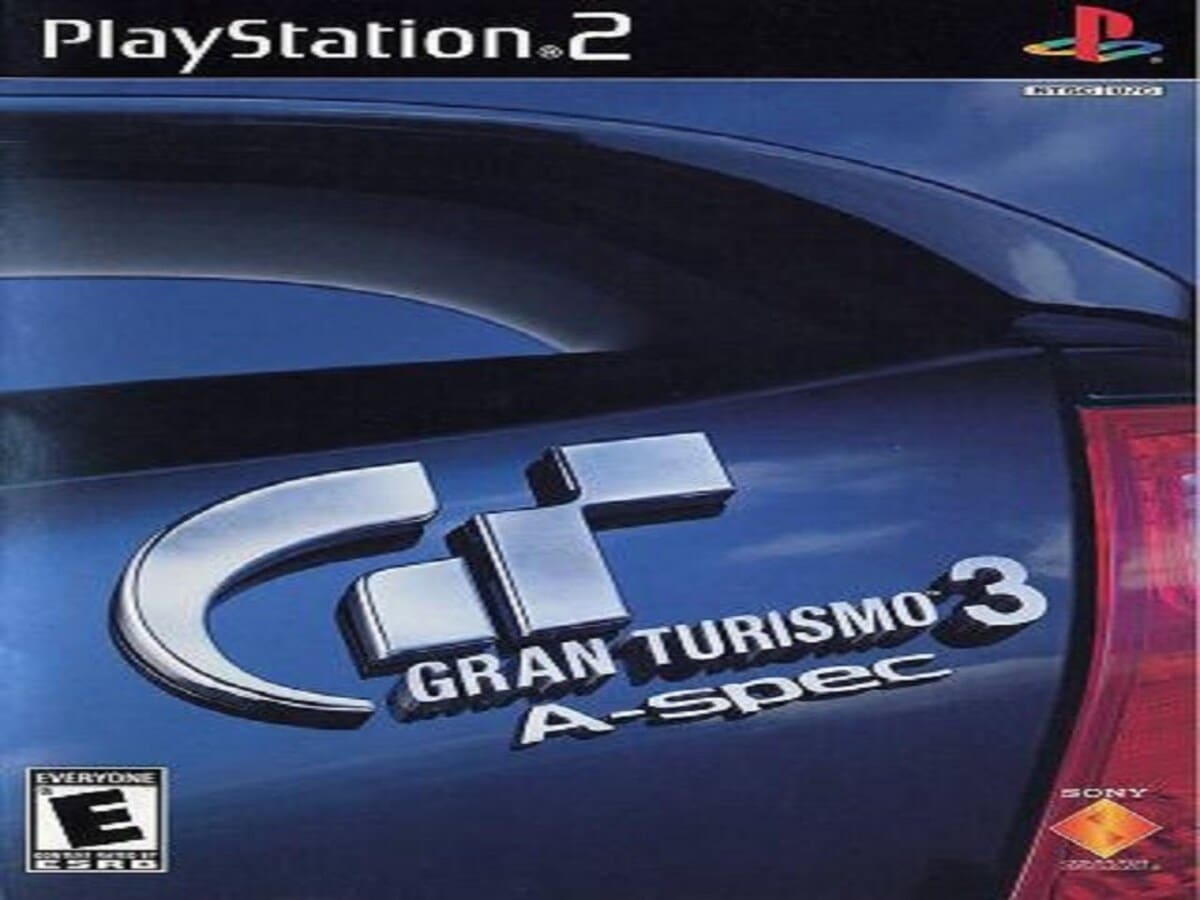 6. Gran Turismo 3: A-Spec
Best for: PlayStation
The Gran Turismo franchise came into being with only one goal in mind – to simulate the looks and performance of real-world production cars. The series delivered what diehard car enthusiasts wanted and went on to become the highest-selling video game franchise under the PlayStation umbrella. On the surface, Gran Turismo 3: A-Spec had all the typical features that you would expect like races, championships, license tests to complete, and more. But that's just the tip of the iceberg. The developers took advantage of the latest PlayStation 2 hardware to deliver stunning graphics of cars and detailed statistics of all the cars.
Initial release date: 28 April 2001
Genre: Racing Video Game
Designer: Kazunori Yamauchi
Developer: Polyphony Digital
Publisher: Sony Interactive Entertainment
Composers: Daiki Kasho, Isamu Ohira
Platform: PlayStation 2
7. Need for Speed: Underground 2
Best for: Storyline
The Need for Speed franchise is undoubtedly one of the biggest mainstream racing games series and has always focused on sheer exhilaration and speed. Need for Speed: Underground 2 was the eighth entry in the series and a sequel to Need For Speed: Underground. The game was the first in the series to introduce a free roam mode and an open world, which today has become a series staple and an integral part. Need for Speed: Underground 2 is set in the fictional city of Bayview and the main campaign sees the player racing against a rival group to become the best Underground racer in the city.
Initial release date: 9 November 2004
Mode: Multiplayer video game
Composer: Tom Salta
Awards: VGX Award for Best Performance by a Human Female
Nominations: VGX Award for Best Performance by a Human Female,
Genres: Racing Video Game, Open world, Action game, Nonlinear gameplay
Developers: EA Black Box, Ideaworks Game Studio, EA Vancouver, Pocketeers
8. Mario Kart: Double Dash
Best for: Multiplayer
Nintendo has always blessed the gaming community with countless iconic titles. However, even in that distinguished company Mario Kart: Double Dash, developed by Nintendo Entertainment Analysis & Development and co-published by GameCube, manages to stand out. It's the first in the series to introduce the two-characters-per-kart format as you race against other teams across a range of different race courses. You get a total of 20 characters to choose from, each having a unique ability. Double Dash was also the first in the series to introduce the feature where players would drop their items when hit by a weapon.
Initial release date: 7 November 2003
Mode: Multiplayer video game
Composer: Kenta Nagata
Genre: Kart racing game
Nominations: BAFTA Games Award for Gamecube Game, BAFTA Games Award for Racing Game
Designers: Shigeru Miyamoto, Satoru Iwata, Takashi Tezuka
Developers: Nintendo, Nintendo Entertainment Analysis & Development
9. Forza Horizon 3
Best for: Xbox
The Forza franchise was Microsoft's answer to Sony's Gran Turismo series and despite its delayed start the franchise has grown to become a vital part of Xbox's portfolio of exclusives. The Forza series itself has two ongoing sub-series, namely Forza Motorsport (which focuses on professional-style track racing) and Forza Horizon (leaning on open-world and casual racing).
Released in 2016, Forza Horizon 3 is set in an open-world fictionalised Australia where you're the leader of the Horizon car festival and have the responsibility to make the festival an even bigger phenomenon by completing events to acquire fans. The game did an excellent job in nailing down the realistic portrayal of Australia and it's packed with things to do.
Mode: Multiplayer video game
Genre: Racing Video Game
Awards: The Game Award for Best Sports/Racing Game
Developer: Playground Games, Xbox Game Studios
Original author: Playground Games, Xbox Game Studios
Developers: Playground Games, Turn 10 Studios
10. Need for Speed: Most Wanted
Need for Speed: Most Wanted took the franchise to a whole new level with its live-action cutscenes shot using real actors and CGI effects, more engaging police pursuits, and online multiplayer. The game came out in 2005 and was the ninth instalment in the series developed by EA Canada along with EA Black Box and published by Electronic Arts.
Apart from having great visuals, one of the major highlights of Need for Speed: Most Wanted was in-depth police chases that blended in smoothly with the whole system. The game takes place in the fictional city of Rockport and the main campaign involves you assuming the role of a street racer who is required to compete against 15 of the city's most skilled drivers to become the most wanted racer, while simultaneously getting revenge against one of the parties involved – but of course.
Mode: Multiplayer video game
Developer: Criterion Software
Awards: VGX Award for Best Driving Game
Nominations: BAFTA Games Award for British Game
Developer: Electronic Arts, Criterion Software
Original author: Electronic Arts, Criterion Software
Genres: Racing Video Game, Action game, Racing, Adventure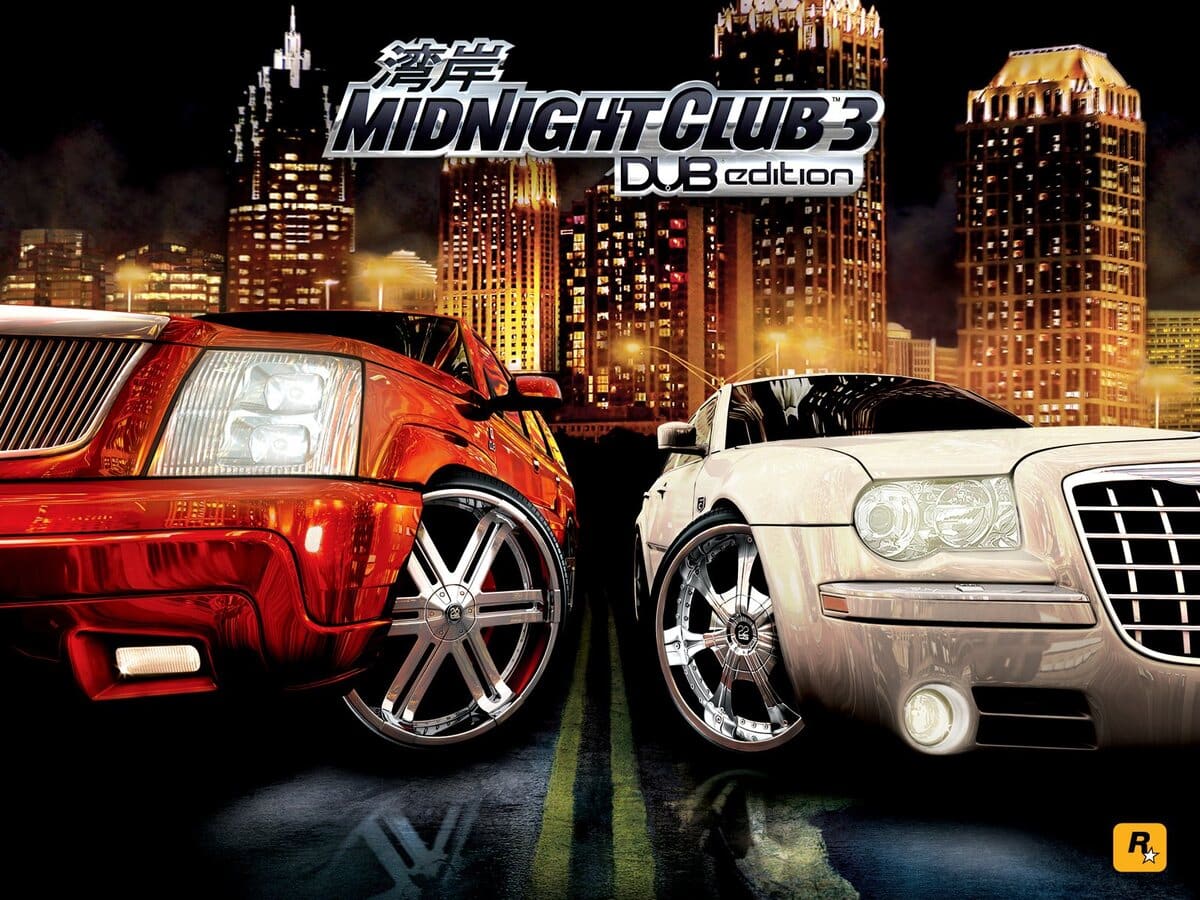 11. Midnight Club 3: DUB Edition
Rockstar Games is largely known for its smash hit GTA series but the publisher has some massively under-appreciated, hidden gems under its belt, including the Midnight Club franchise. The third entry in the series, Midnight Club 3: DUB Edition really pushed the envelope and was truly ahead of its time. The game had incredible graphics, a truly great library of tracks, more cars, and personalisation options (the first game in the series to have car modification, both on a visual and performance level). Midnight Club 3: DUB Edition was genuinely all about blinding high speeds, fast cars, and action-packed races, coupled with a ton of content, something that was actually rare back then.
Initial release date: 11 April 2005
Mode: Multiplayer video game
Genre: Racing Video Game
Publisher: Rockstar Games
Nominations: VGX Award for Best Driving Game, MTV Video Music Award for Best Video Game Soundtrack
Developers: Rockstar San Diego, Rockstar Leeds
Platforms: PlayStation 2, PlayStation Portable, Xbox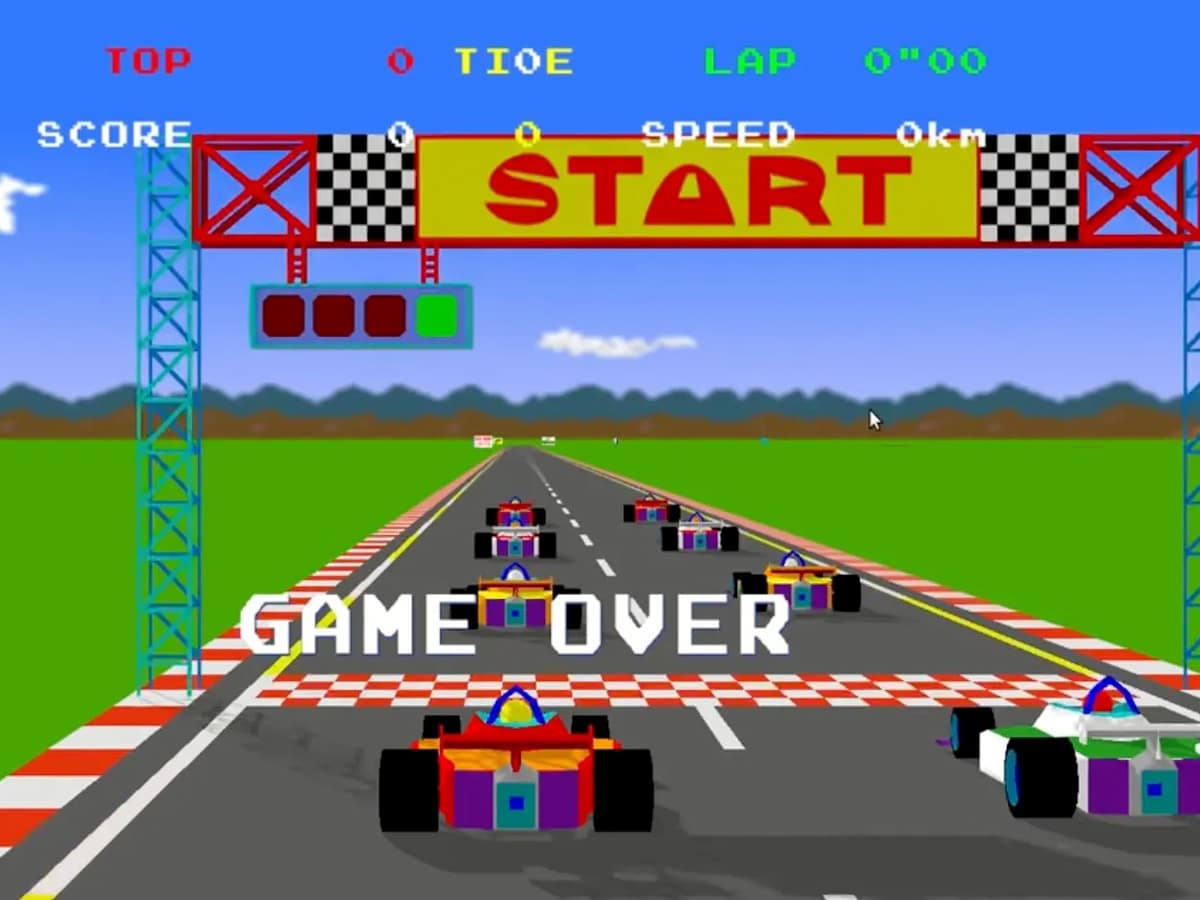 Racing Games in History
Despite gaming being a relatively recent addition to the entertainment scene, racing has been part of the art form's DNA from its very inception. As far back as 1973, racing games have been a core element of gaming culture, kicking off with Atari's Space Race, arguably the first popularised racing game in history. In this title, players took command of spaceships racing across the screen in a battle for speed supremacy.
That very same year, developer Taito released a similar game called Astro Race, which was quickly followed up by Speed Race in 1974. This important development brought the gameplay back down to earth for the first time, while also introducing a host of new features and innovations for the industry. According to Antidote, this title managed to bring scrolling graphics, an overhead racetrack view and a steering wheel configuration to control the sprite of the car. A massive leap forward for the gaming industry, this title set a new course and fans were champing at the bit for more high-octane adventures.
In the '80s, things went a notch further when Namco released Rally-X, the first game to feature background music which became an essential part of games, while Pole Position, a single-player game featuring Formula 1 racing cars dropped in 1982. For many, however, the real heyday of racing games came in the late '90s and early '00s, when a string of successful titles capitalised on a growing trend of real-world automotive importation and customisation. Titles such as Need for Speed, Gran Turismo and Super Mario Kart took the experiential element of racing games to new heights and forever changed the way gamers interact with vehicles.
Things to Consider
In the world of racing games, there are a number of considerations that determine whether you will enjoy the title or not. Some are more straightforward than others, but it's worth taking the time to look at what you want to play, where and how often. Here are the key considerations for racing games.
Consoles – Importantly, some games that have made this list aren't available to play anymore as the console they were originally designed for is now obsolete. While you may be able to find some free versions of the software online, it's not quite the same experience as playing them in real life. Similarly, a number of modern games, such as Forza, are console exclusives, meaning you can only play them if you've got that console.
Graphics – One thing you will notice if you managed to get behind the virtual wheel in one of the games from the '90s, is just how far technology and in-game realism have come over the past 20 years. What may have seemed like ground-breaking technology back in the day now feels a little dated and lapsed, but that's not to say you can't still enjoy them.
Nostalgia – With that in mind, you might find you enjoy certain older games more than others because you grew up playing them. Children of the '90s might have spent hours playing Gran Turismo, so it would only be natural for revisiting it to bring up a lot of great memories.
Cars of the Past – There's nothing quite like driving a 1997 Honda Accord through the streets of Monaco. However, it's becoming rarer and rarer. Playing some of the older titles, you'll come across forgotten vehicles that won't feature prominently in other games or even in real life.
Alternatives to Best Racing Games
If you're not completely sold on the idea of a racing game for tonight then you're in luck. There are a bunch of great titles to look for to keep you entertained and ready to splash out on your console. Check out some of our other recent gaming coverage.
General FAQs
What is the best racing game of all time?
According to review website MetaCritic, the top-rated racing game of all time is Gran Turismo. Released in 1997, the game holds a score of 97 per cent on the platform with user reviews of 8.7.
What is the best selling racing game?
The best-selling racing game of all time is Mario Kart. The iconic title has sold over 150 million copies worldwide and is widely regarded as one of the influential titles ever released.
---
Featured Video from Man of Many