7 Things You Need to Know About The Last of Us Part II
It's just over seven years to the day that The Last of Us debuted on the PlayStation 3. This brutal, violent, emotionally-driven epic won more than 200 Game of the Year awards and went on to sell over 17 million copies. Now, following development and pandemic-related delays, The Last of Us Part II is finally ready for release on June 19.
We've been hands-on with developer Naughty Dog's highly-anticipated sequel for the last two weeks and have a lot of positive things to say. It's difficult to share much without spoiling the story, so we're skipping a review and focusing on the ins and outs of the game—the story, gameplay, setting, LGBT+ representation, accessibility and more—all without revealing spoilers.
To build some hype and give you a little background, here's a list of 7 things you need to know about The Last of Us Part II:
You'll also like:
Sony PlayStation 5 Revealed

1. The Story: What to Expect
There's nothing worse than having spoilers ruin the surprise or twist in a story that you're dying to read, watch or play. So, this section remains spoiler-free. I can say The Last of Us Part II drops you in the deep end. Naughty Dog expects you to have played the original with the sequel beginning right after, and then the timeline jumps back and forth across the following years.
This sequel is a story of revenge that explores the fallout from the 'sacred' ending of the first game and the continuing consequences of both Ellie's and Joel's actions. There are many new faces, with several occupying just as much screen time as the original duo. Don't go thinking Ellie is heroic. Throughout the game, you will begin to question characters you love and come to emphasise with those you hate. You will side with Ellie, feel repulsed by her actions and wonder if any one of these characters is good or band when everyone is holding on by the skin of their teeth.
In an interview, game director Neil Druckman previously said he drew inspiration for the story from Francis Ford Coppola The Godfather. The comparisons are not transparent. It's possible Druckman was referring to Coppola having to compete with his original acclaimed film. If anything, the tone and violence of TLOU II are on par with Cormac McCarthy's The Road.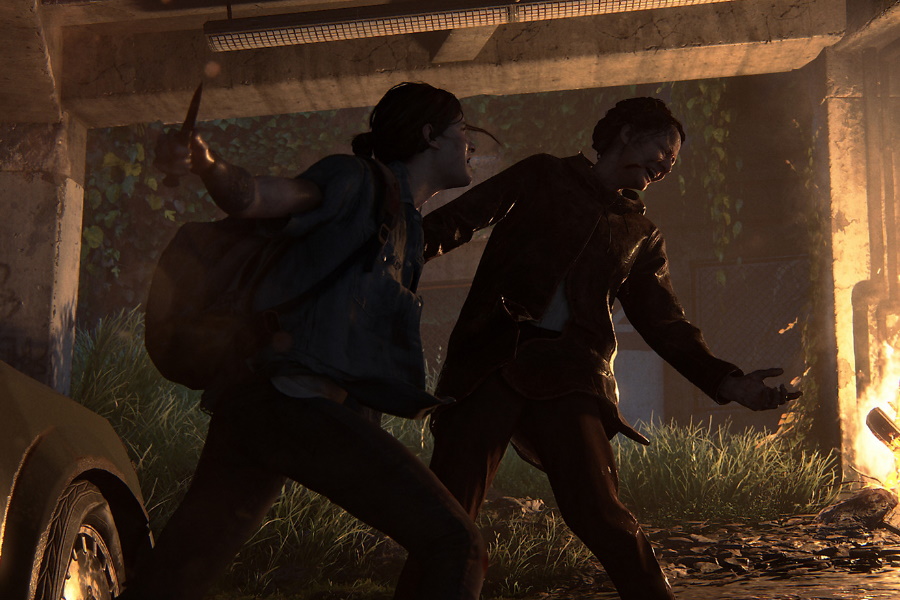 2. The Gameplay is Great
Gameplay will feel familiar to fans of the original while improvements add new layers to combat and exploration. Simple things like jumping and climbing make the characters feel more nimble and believable as a result. The improved movement carries over to the combat encounters with humans and infected, as now you can crawl under vehicles, squeeze through cracks and climb above enemies for better stealth or tactical advantages.
Speaking of infected, everyone's favourite Clickers, Runners and Bloaters return, with the latter being less prevalent but far more dangerous than what was seen in the original game. The sequel includes two new versions of infected, but we won't spoil what sets them apart from the familiar enemies.
Humans are more common this time around and they have a few new tricks that differ between factions: One is heavily armed and patrols with dogs that can track your scent. The other is more stealthy, using bows and arrows and attempt to sneak up and flank your position. There's more on these factions in the next section, but every single enemy was given a name. Naughty Dog made it so companions can call out the names of their fallen teammates to humanise the enemies and so you will think twice about brutally ending their lives.
Between combat encounters, you will be scavenging ammo and parts for crafting weapon upgrades, Molotov cocktails, mines and more. Each environment is much larger than those seen in the original game with new weapons, skill, upgrades, and collectables rewarding those keen to explore. Despite rumours, The Last of Us Part II is not an open-world game.
Overall, TLOU II takes around 25 hours to complete. It's far longer than any linear story-driven game has any right to be, yet this tale of love, loss and revenge never outstays its welcome.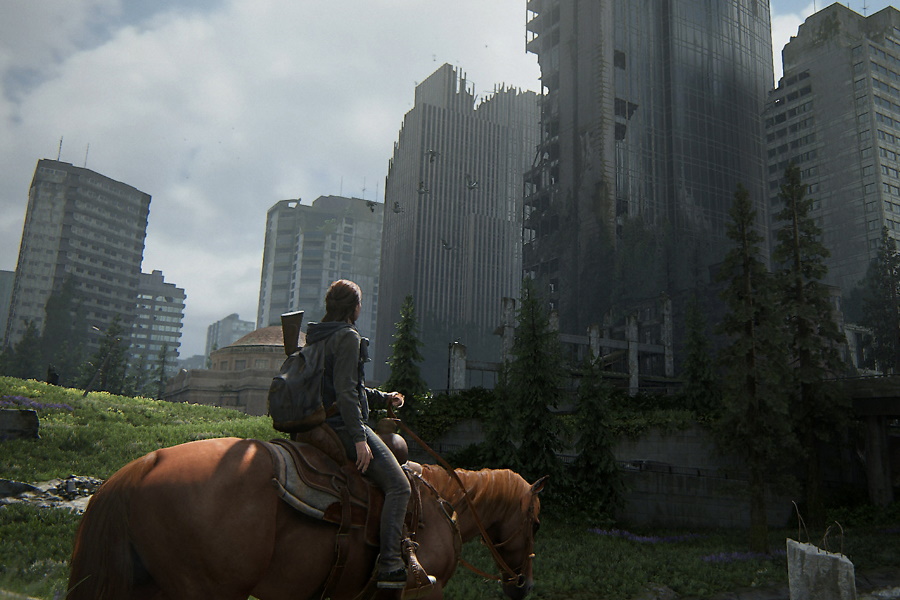 3. Sleepless in Seattle
While Seattle isn't the only setting, most of the game takes place within and around Washington State's largest city. We'll skip mentioning the other settings to avoid spoilers.
In an interview with IGN, Neil Druckman said one of the reasons Seattle was chosen as the primary setting is because of its diverse locations.
"We knew we're going to spend a lot of time in the city and, like a good Naughty Dog game, we need to switch things up as far as art styles and locations go," said Druckman. "So the team studied a lot of the architecture of the city, the foliage that grows in that part of the country."
Druckman was likely referring to the eclectic mix of skyscrapers, lush environmental greens, tourist attractions and surrounding ocean which all feature throughout the game.
Of course, The Last of Us is a post-apocalyptic series, so the buildings are crumbling, the ocean is flooding and the parasitic fungus that started it all is spread throughout.
The decay and use of Seattle's sewers allowed Druckman and the team to add the scares. "We have Stalkers that are grown into the wall, and sometimes they're dead, and nothing will happen, and sometimes they'll rip off the wall and charge at you," Druckman told IGN.
Seattle is also home to the living. The Washington Liberation front is a heavily-armed militant organisation taking back the city. At the same time, they are at war with the Seraphites—a religious sect that has abandoned modern technology and live under an oppressive system of laws. Ellie and her friends find themselves caught in the middle.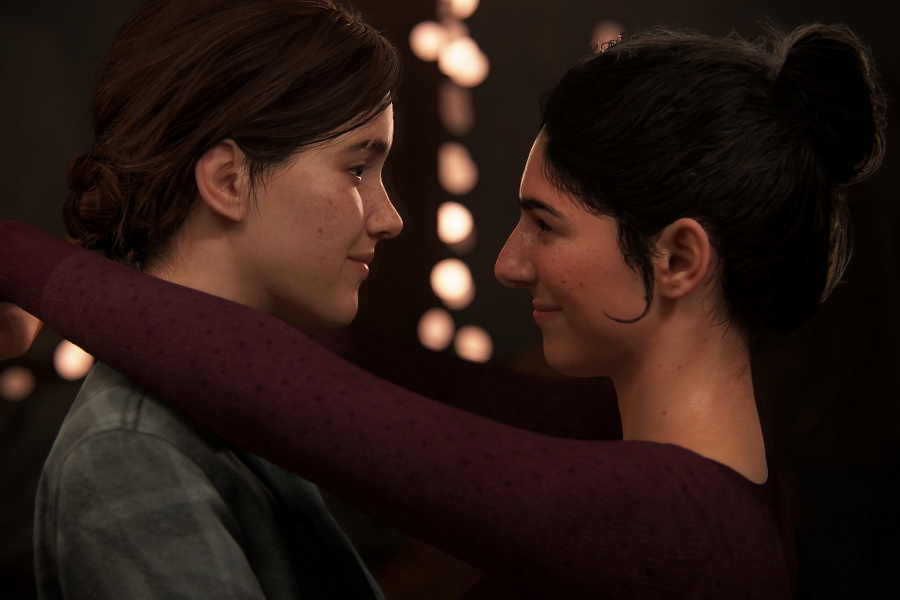 4. LGBT+ Representation
The Last of Us Part II is likely to go down as one of the most brutal and unrelenting games, but it also finds time to be one of the most progressive and inclusive. Anyone who has finished the original game's DLC Left Behind or has seen the early previews for the sequel will be well aware of Ellie's sexuality.
Ellie is an openly gay protagonist, something rarely if ever seen in a blockbuster. There's also a Trans character in a prominent role. Druckman previously mentioned that diversity in Naughty Dog's games is as crucial as any other element "because, ultimately, it leads to better stories."
Naughty Dog knew better than to try and tackle these characters from a male point of view. They recruited Halley Gross as co-writer. Gross' previous credits include writing for the first season of HBO's Westworld, which is arguably the best season.
The representation of LGBT+ characters isn't subtle or crude. It feels natural. Hopefully, the LGBT+ community welcomes these characters and finds them apt representations of their sub-culture, even if the setting isn't quite as grounded.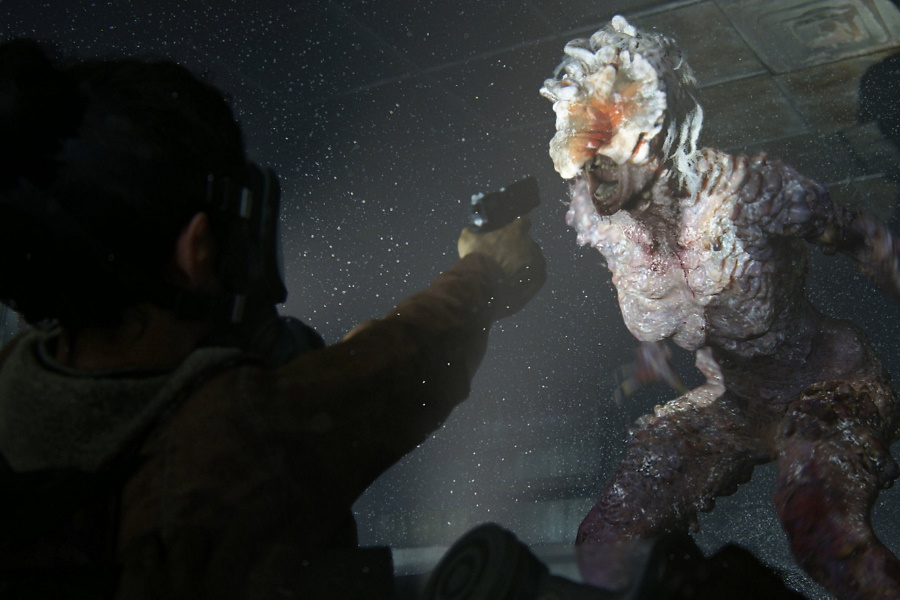 5. There are More Than 60 Accessibility Options
An article published on the PlayStation Blog revealed that the game features more than 60 settings to make it more accessible to people with disabilities. Several of the options assist with fine-motor and hearing, as well as settings that benefit low-vision and even blind players. The development team created three accessibility presets as a starting point that configures all the recommended settings for vision, hearing, and motor accessibility. You can always go through and tweak individual options, even after selecting a preset to suit individual needs.
Players can remap every controller input, including touchpad swipes and controller shakes. There are also expanded options for camera assistance and lock-on aim. You can explore all of the accessibility options over on the PlayStation Blog via the link below.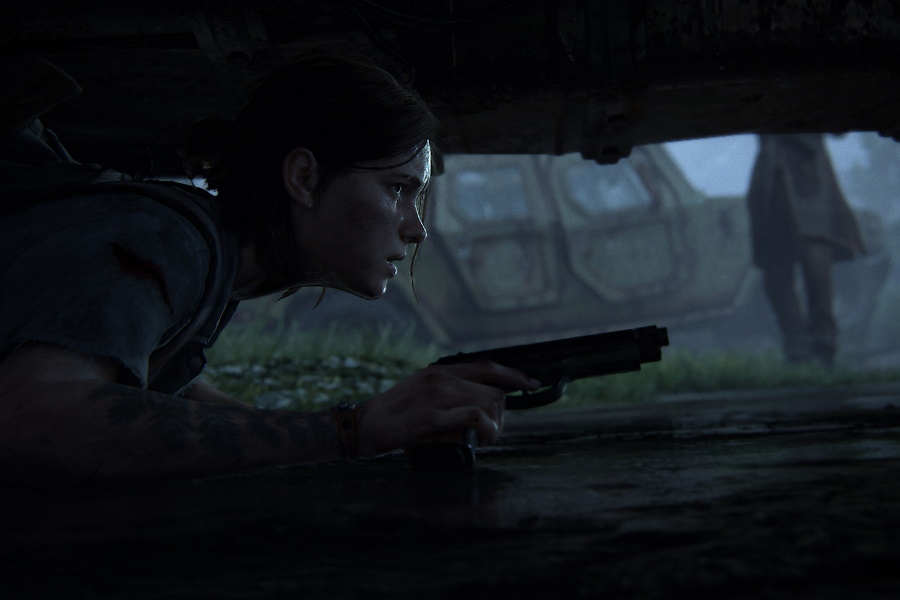 6. The Reviews are in
Reviews have been appearing online since June 12, and the game is being met with near-universal praise. Ausgamers awarded TLOU II a 9.2 out of a possible 10 saying: "You'll have dreaded fun while plotting your course both through the game and for revenge." Although the Australian publication criticised the game for its disconnect between brutal violence and emotional handheld storytelling, and also for the game world not being open as its developers want you to believe.
I recently completed the game myself, and while I don't have the time for a complete review, I will say that The Last of Us Part II outshines the original in almost all aspects, although the overwhelming brutality of the story and gameplay rarely let up. Some more time spent in the light between all the tragedy and heartbreak would have been a welcome addition.
At the time of writing, The Last of Us Part II sits on an incredibly healthy Metacritic score of 96 out of a possible 100.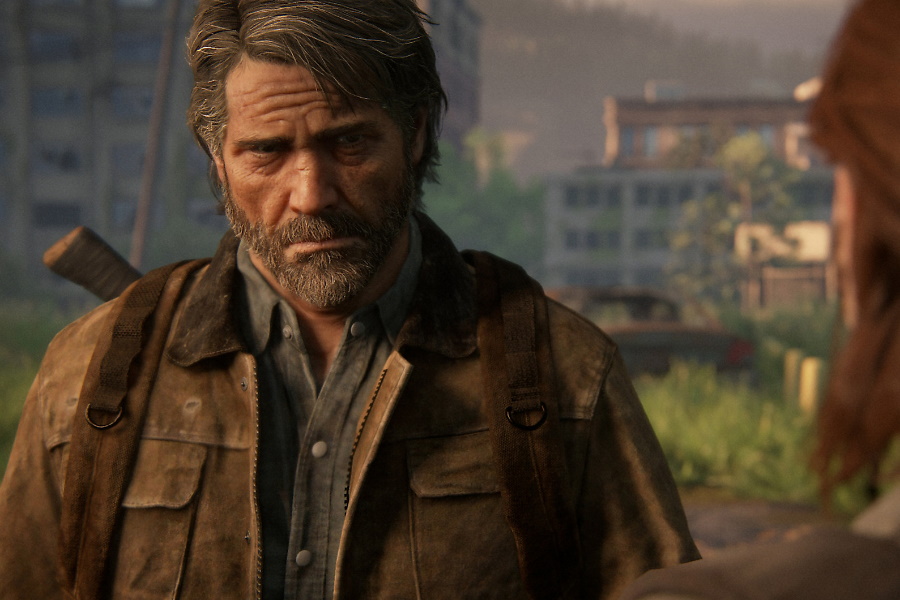 7. Relive the Original Game in the Official The Last of Us Podcast
If you're looking for an in-depth, behind-the-scenes refresher on the original game, writer and comedian Christian Spicer hosts an eight-part podcast series that reflects upon the now classic game with the developers, cast, and collaborators that brought it to life.
New episodes arrive every Tuesday. Episode 1 focuses on the first few hours of The Last of Us with Naughty Dog's Neil Druckmann and game designer Anthony Newman, as well as the cast members behind Ellie and Joel Ashley Johnson and Troy Baker.
On July 7, once you've had a chance to play the sequel, the podcast will be unpacking this exciting new entry in the series.
The Last of Us Part II launches exclusively for PlayStation 4 on June 19.
The writer received a copy of the game courtesy of the publisher