Nintendo Switch OLED: Price, Release Date, Features
It might not have been the all-encompassing announcement fans were hoping for, but the new Nintendo Switch OLED model is still a welcomed addition. The latest iteration of the cross-medium console was revealed on Tuesday, bringing a wealth of new upgrades to the visuals and screen. While rumours had suggested this new release would ship with the latest Nvidia chip, the big changes were upfront rather than inside, most notably, the price. The new Nintendo Switch OLED model will go on sale for USD$350 (AUD$539.95) starting on 8 October.
You'll also like:
Call of Duty: Vanguard FREE Open Beta Kicks Off This Weekend
You Can Now Access Xbox Game Pass on iPhone, iPad, or Mac
10 Best New Games Revealed at E3 2021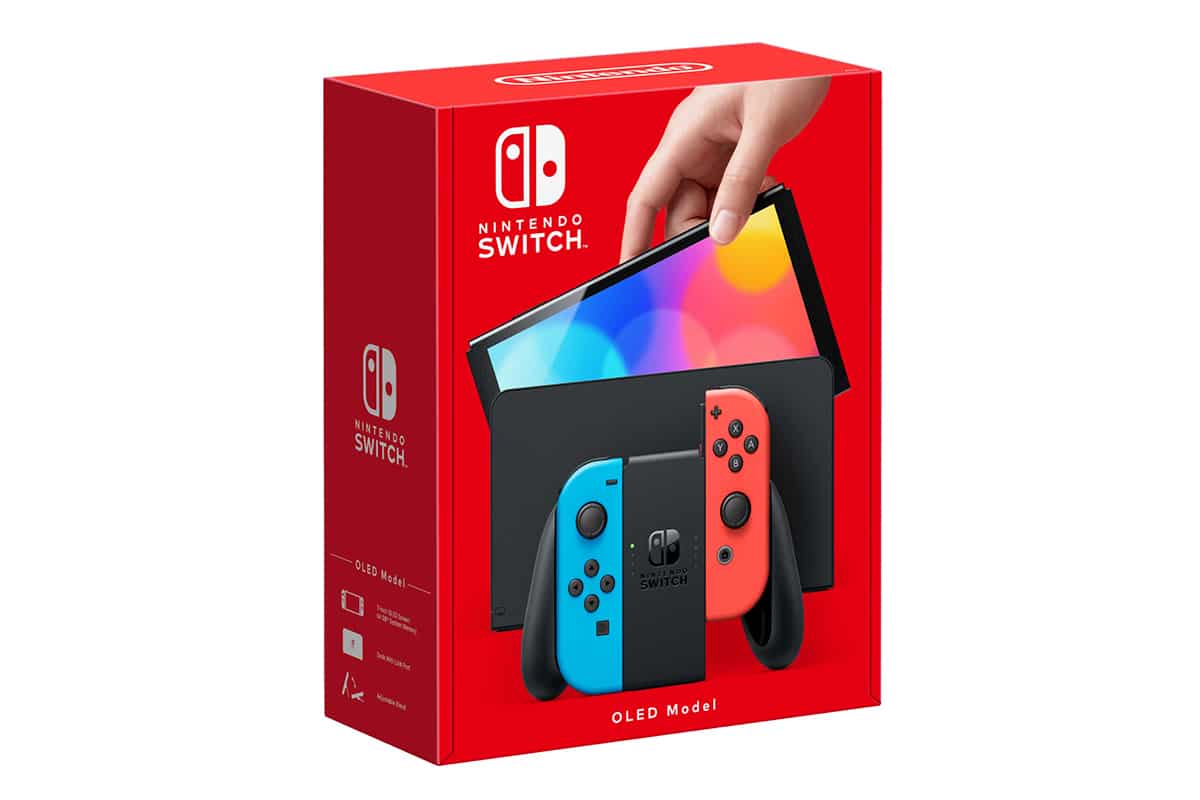 "The new Nintendo Switch (OLED model) is a great option for players who want to experience the new vibrant screen when playing in handheld and tabletop mode," said Nintendo of America president Doug Bowser, in a statement. "With the addition of this new model to the Nintendo Switch family of systems, people have an additional choice of a system that best fits the gaming experience they desire – whether it's Nintendo Switch (OLED model), Nintendo Switch or Nintendo Switch Lite."
Similar in size to the traditional Switch, the OLED model comes with a larger  7-inch OLED screen with vivid colours and high contrast. According to Nintendo, the revised Switch will also feature an adjustable stand for tabletop play, along with several new upgrades in storage and accessories.
This model will receive 64GB of built-in storage (up from 32GB), a new dock with a wired ethernet port built in, and improved audio for handheld or tabletop play. Interestingly, Nintendo only mentions "up to 1080p via HDMI in TV mode" for the TV dock, so it would seem the rumoured 4K mode won't make an appearance for this release.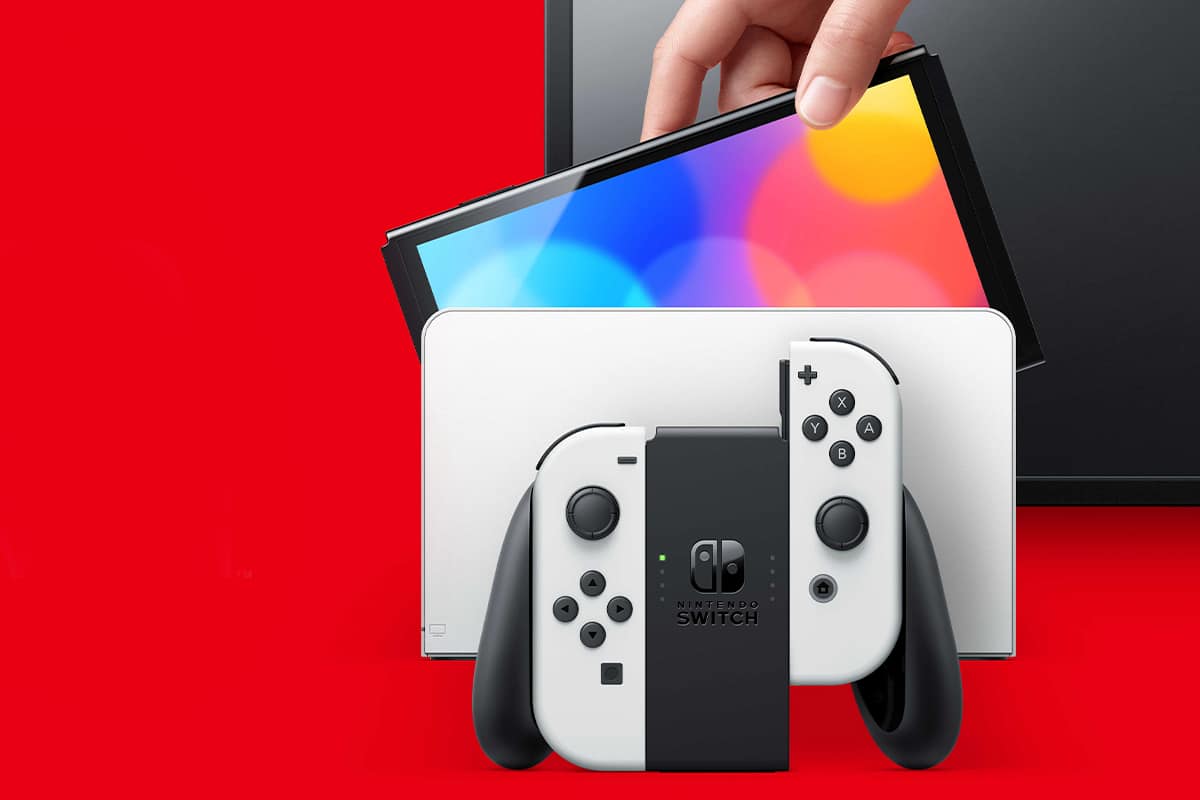 The good news for console fans is the mixed-use system. Just like Nintendo Switch, the OLED model allows users to play on the TV and share the detachable Joy-Con controllers for out-of-the-box multiplayer fun. Nintendo Switch OLED model will let users experience enhancements in all three play modes:
TV mode: Place the Nintendo Switch (OLED model) console into the dock to play Nintendo Switch games on the TV. By using the built-in wired LAN port, users can enjoy another way to connect online in TV mode.
Tabletop mode: Flip the stand on the back of the console and use the console's screen to play multiplayer games using the two included Joy-Con controllers right out of the box. The wide adjustable stand makes for a solid and sturdy foundation. It also allows players to freely tilt the console with more range on the viewing angle, so it's easier to see the screen.
Handheld mode: Users can bring the console wherever they go in handheld mode and play local* or online** multiplayer with friends. The 7-inch OLED screen provides vivid colour and high contrast.
Nintendo's Switch OLED will arrive in two colourways — one with white Joy-Cons and a matching dock and another with neon red and blue Joy-Cons and a black dock. It will be released on October 8, the same day as Metroid Dead and is priced at USD$350 (AUD$539.95).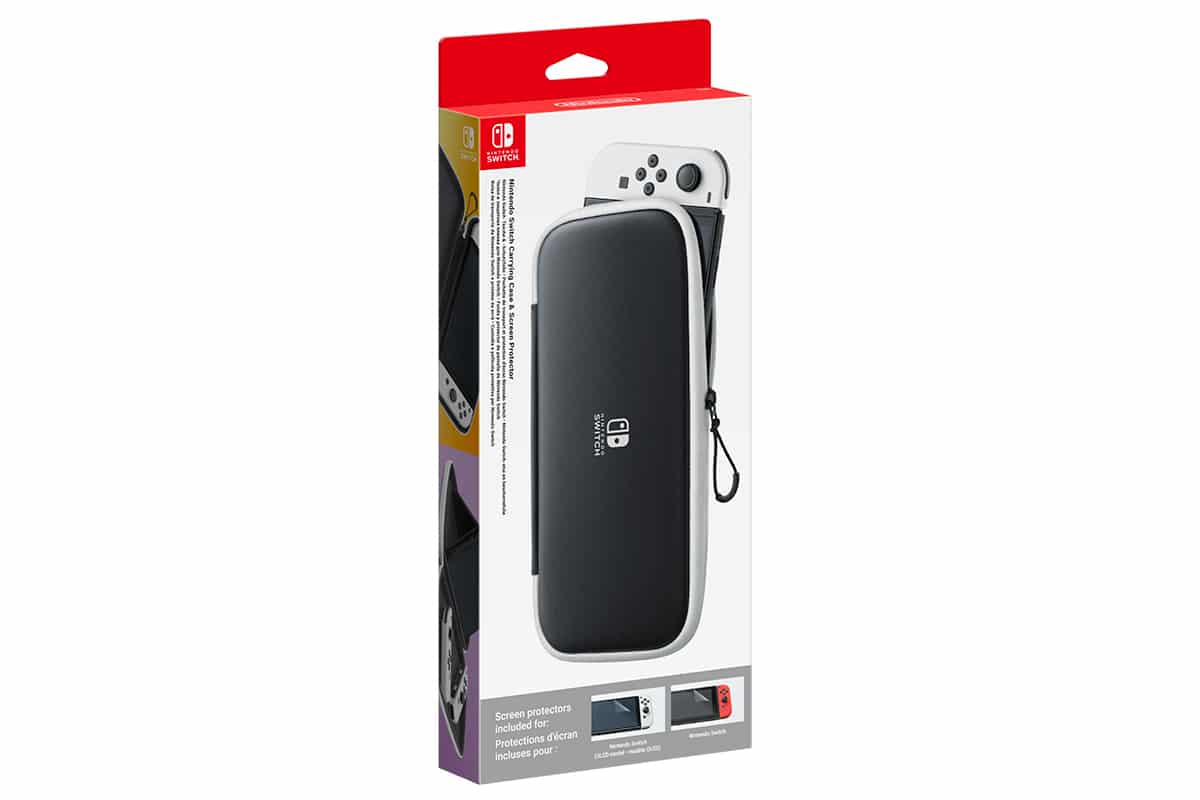 You'll also like:
Make Game-Night Digital with the Arcade1Up Infinity Table
You Can Now Access Xbox Game Pass on iPhone, iPad, or Mac
10 Best New Games Revealed at E3 2021