The Xbox Mini Fridge is Officially Launching in December
After months of teasing, Microsoft has finally confirmed the Xbox Mini Fridge will be available for pre-order from October 19. The long-anticipated novelty gaming accessory looks and feels just like the next-gen console, only this one will never overheat. Get ready for ice-cold beers during your next Halo session.
You'll also like:
Where to Buy Xbox Series X Stock in Australia
You Can Now Access Xbox Game Pass on iPhone, iPad, or Mac
Xbox Series S & Xbox Series X Price and Release Date Confirmed
Thanks to everyone who voted, this was down to the wire and thrilling to follow. Now that @Xbox won, we will move forward on our promise to make those Xbox Series X Mini Fridges. First one off the line will be filled with games & headed to our friends @Skittles of course! 💚🌈 https://t.co/xeeN8yLGV8

— Aaron "Next 12 Months" Greenberg 🙅🏼‍♂️💚U (@aarongreenberg) April 2, 2021
According to Microsoft, the new Xbox Mini Fridge will be priced at USD$99.99 and will start shipping sometime in December. The arrival date comes just before the holiday season, making it an ideal Christmas gift for the gaming fanatic or man cave. For a lot of Xbox fans, the announcement simply confirms the power of the internet.
The bizarre addition to the Xbox lineup comes by way of a Twitter competition Microsoft had with Skittles. After the brand won, fans were unsure if the tech giant would deliver on the promise, but a few months later, it's all going ahead.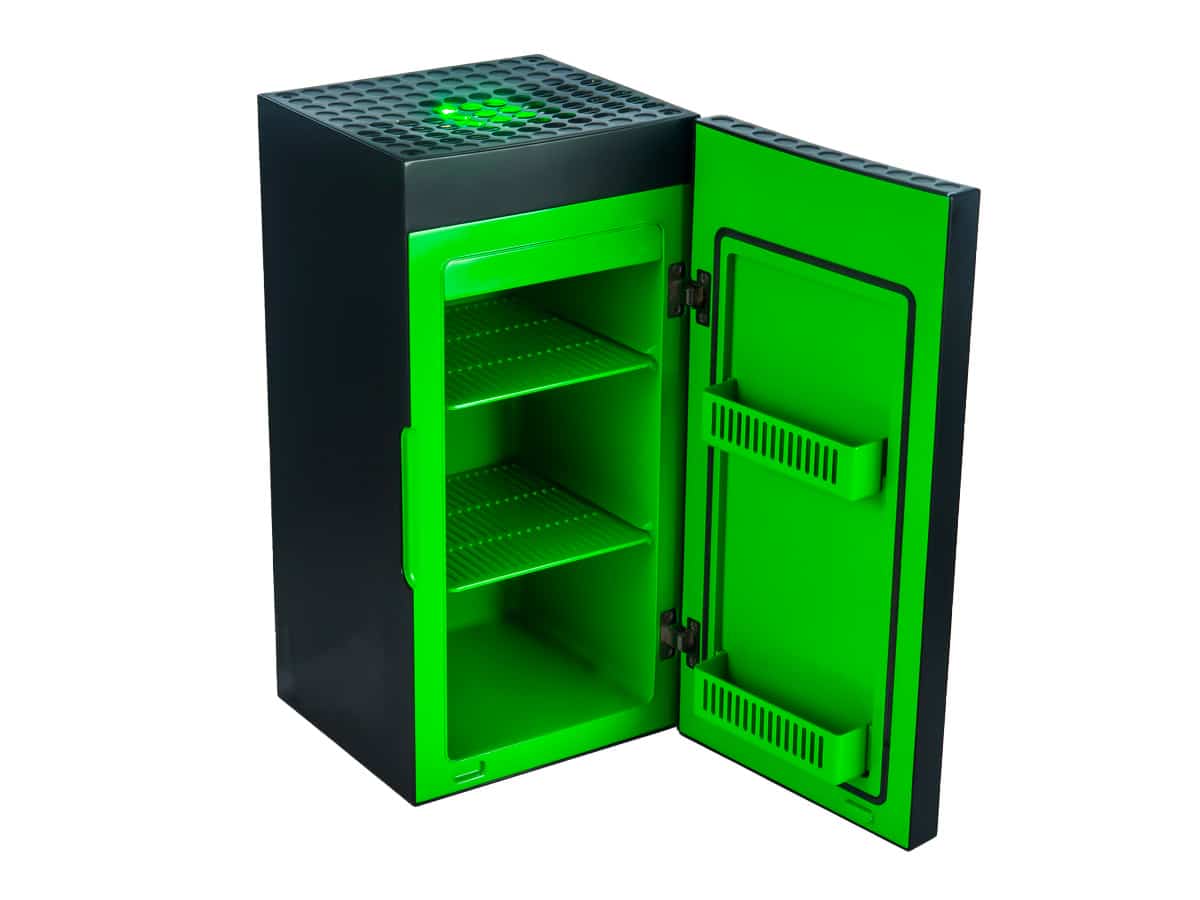 In an accompanying world premiere video launch, Microsoft confirmed some key features of the new homeware. The Xbox Mini-Fridge can hold up to 12 canned drinks and has a separate compartment on the door for snacks and small foods. On the outside, the accessory looks and feels exactly like the next-gen console, complete with Xbox's trademark black and neon green colour scheme throughout. There is also a USB port on the front that allows one to charge their devices and also comes with a DC power adaptor for easy portability.
According to reports, Microsoft has worked with a number of retailers to launch the units, with the Xbox Mini-Fridge to be released through Target in the US and GAME in the UK. While there is no word yet on if the new fridge will launch in Australia, the 'Global Premiere' video launch does suggest they may be on their way Down Under.
You'll also like:
Where to Buy Xbox Series X Stock in Australia
You Can Now Access Xbox Game Pass on iPhone, iPad, or Mac
Xbox Series S & Xbox Series X Price and Release Date Confirmed