Can't Buy Your Dream Car? Gran Turismo 7 is the Next Best Thing
2022 marks the 25th anniversary of PlayStation's Gran Turismo franchise, and what better way to celebrate this incredible milestone than with a brand new game? Gran Turismo 7 features over 400 hundred iconic vehicles from throughout history with more classics than contemporaries and recreates them all with astonishing attention to detail. You're then provided with a virtual playground to race, tinker, customise and photograph these gorgeous rides with intricate, yet accessible tools.
It's an incredible achievement for developer Polyphony and a must-play for car enthusiasts the world over. It's just a shame the audio mix and vehicle collisions don't carry the same levels of realism as the remainder of the content. Here's what you need to know about Gran Turismo 7:
You'll also love:
The Top Video Games Releasing in March 2022
What to Expect in NBA 2K22 Season 5
Take a Look at the First Fully Electric Jeep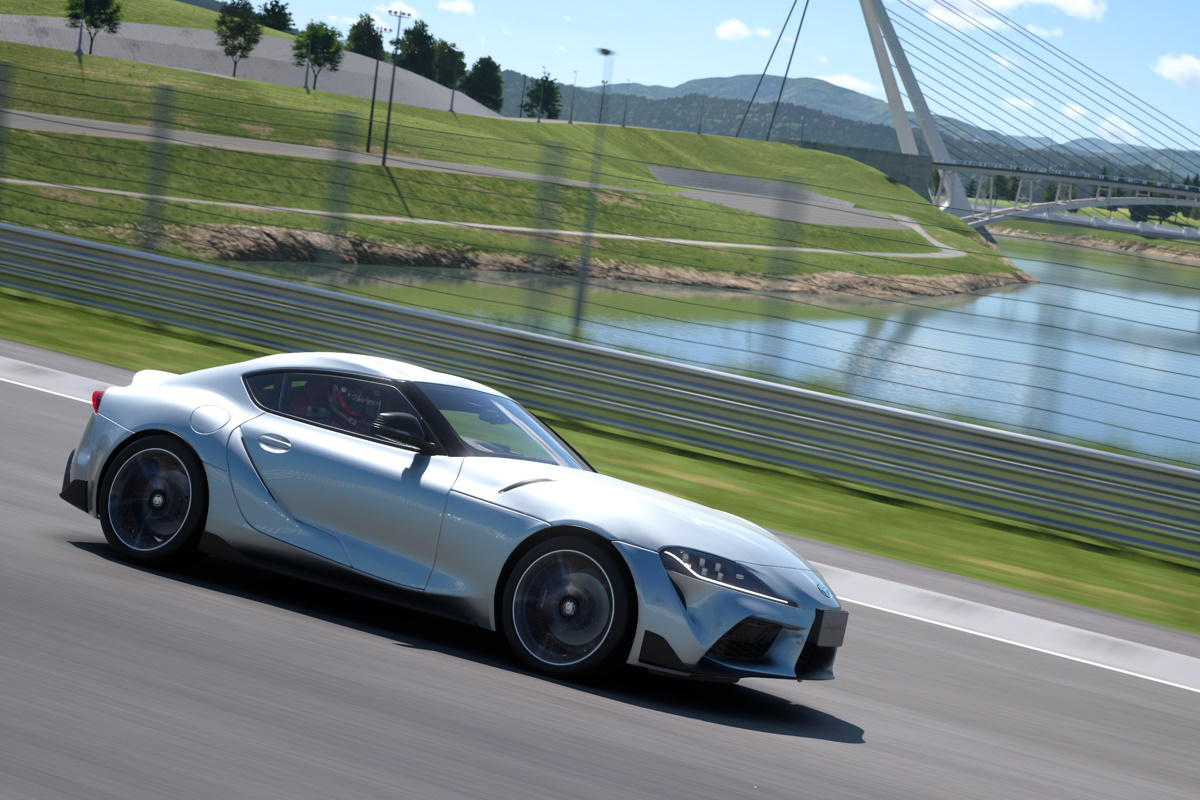 Image: Sony Interactive Entertainment
Gone are the days when these popular racing sims were reserved for the snootiest members of car culture. Instead, Gran Turismo 7 is a pure celebration of both cars and motorsport, and it wants everyone to get involved. Racing receives a wide range of accessibility options, including automatic braking to support drivers of all skills levels. In addition, the extensive off-track features encourage everyone to get involved even if gear changes and drifting are not your things.
FYI: These are purely optional inclusions catering to newcomers and can be switched off or avoided, so there's no risk of ostracising the dedicated fanbase.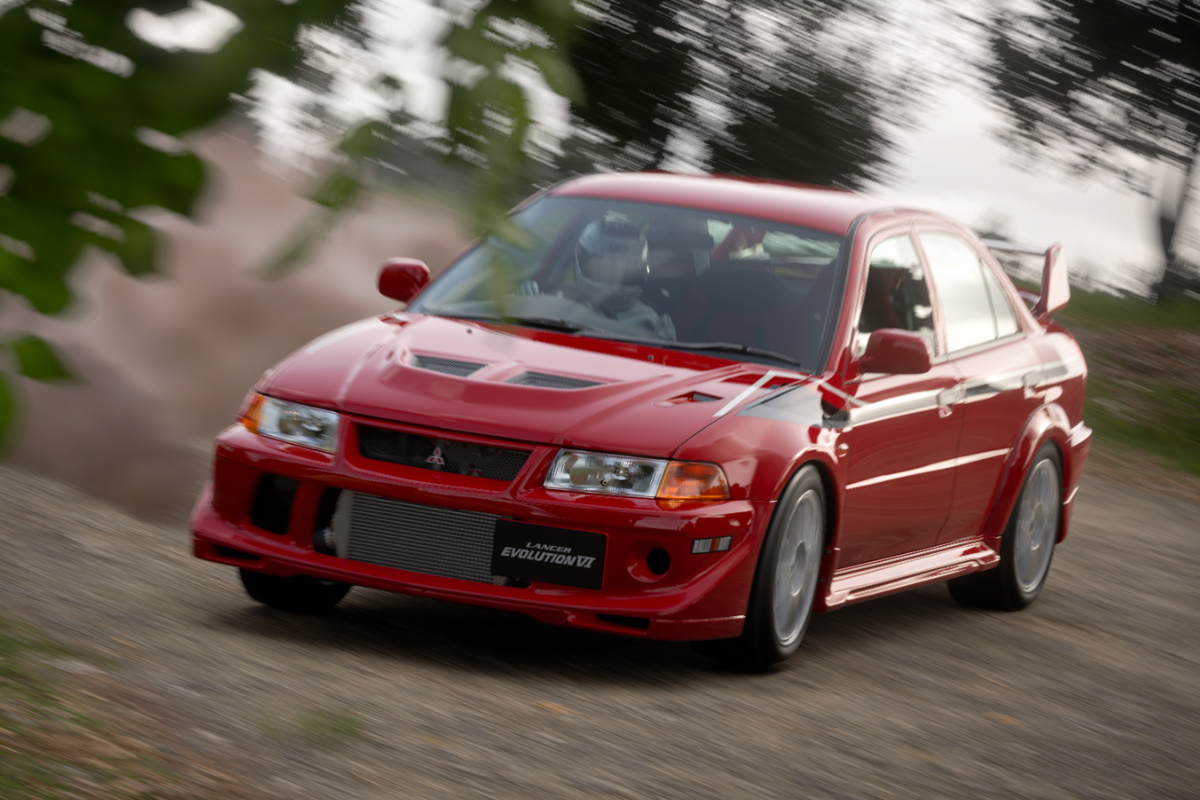 Image: Sony Interactive Entertainment
Gran Turismo 7 presents a wide range of rides for you to unlock. We count just over 420 vehicles from 60 of the world's biggest carmakers. Expect classics like the 1969 Chevie Camero and 1965 Mini Cooper S through to late model Mustangs, Bugattis and BMWs. Of course, the focus here is memorable cars from history rather than the latest and fastest available.
You can also expect some memorable one-offs, including a BAC Mono, a DeLorean, a Pontiac Firebird and 1954 Jeep Willys to name a few. There are some disappointing omissions, including the revived Ford Bronco and pretty much anything from this current decade, but plenty of distinct cars to keep you busy.
Unlocking all of these rides requires a significant investment of your time. The early game is reserved for compacts and hatchbacks, which will likely frustrate those keen to drive a particular make and model. So, unless you're willing to purchase them early through microtransactions, be prepared to race the basics for quite a few hours before unlocking any sports cars.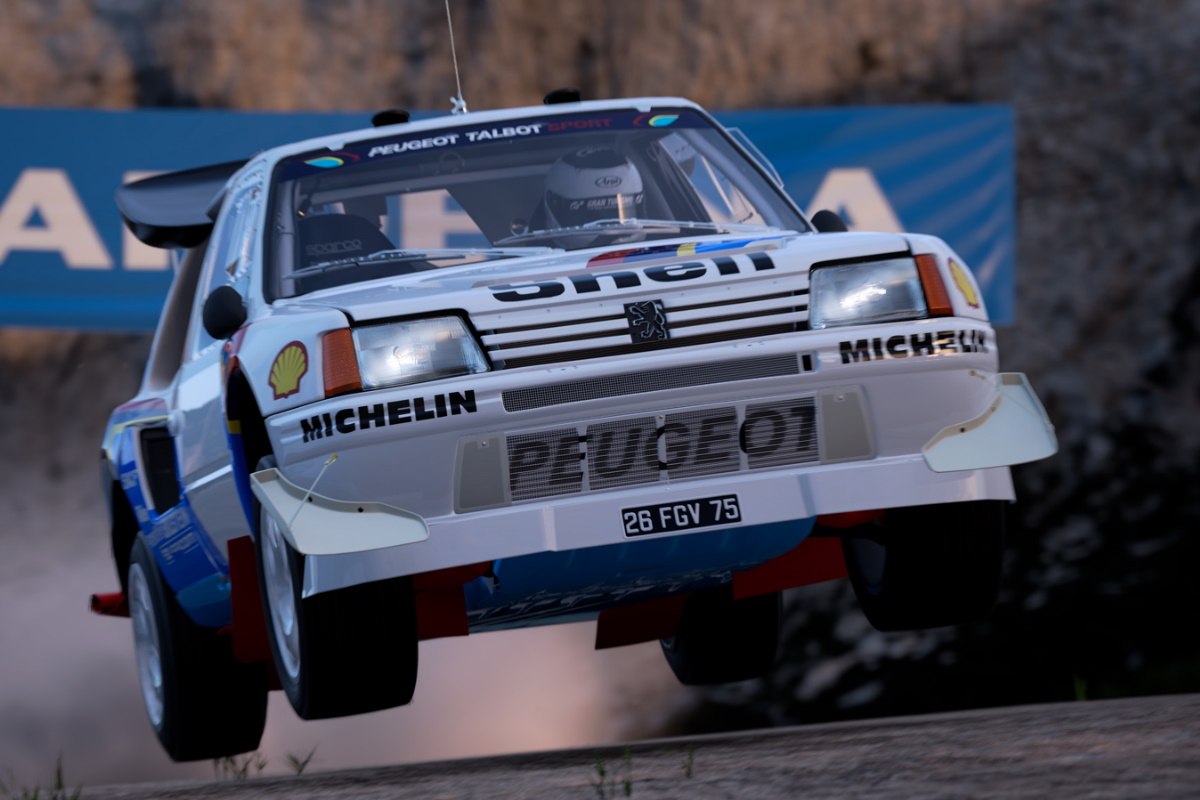 Image: Sony Interactive Entertainment
All of the cars we've driven handle with a sense of realism, which is to say, precisely how you would expect a vehicle to handle at high speeds. Each class feels unique from the last, with corners taken far easier in Japanese hatchbacks than in American muscle cars and so forth. The dedicated race models perform like nothing else, and each vehicle is brought to life through the responsive PlayStation 5 DualSense controller.
The haptic feedback of the DualSense responds to your actions, whether you're nudging opponents or skirting the rumble strips at the track edge, and each response feels different from the last. Arguably the triggers are the best feature here as they tighten when you're taking corners and loosen up back on straits. These are great features that will be overlooked by anyone playing Gran Turismo 7 on a PS4.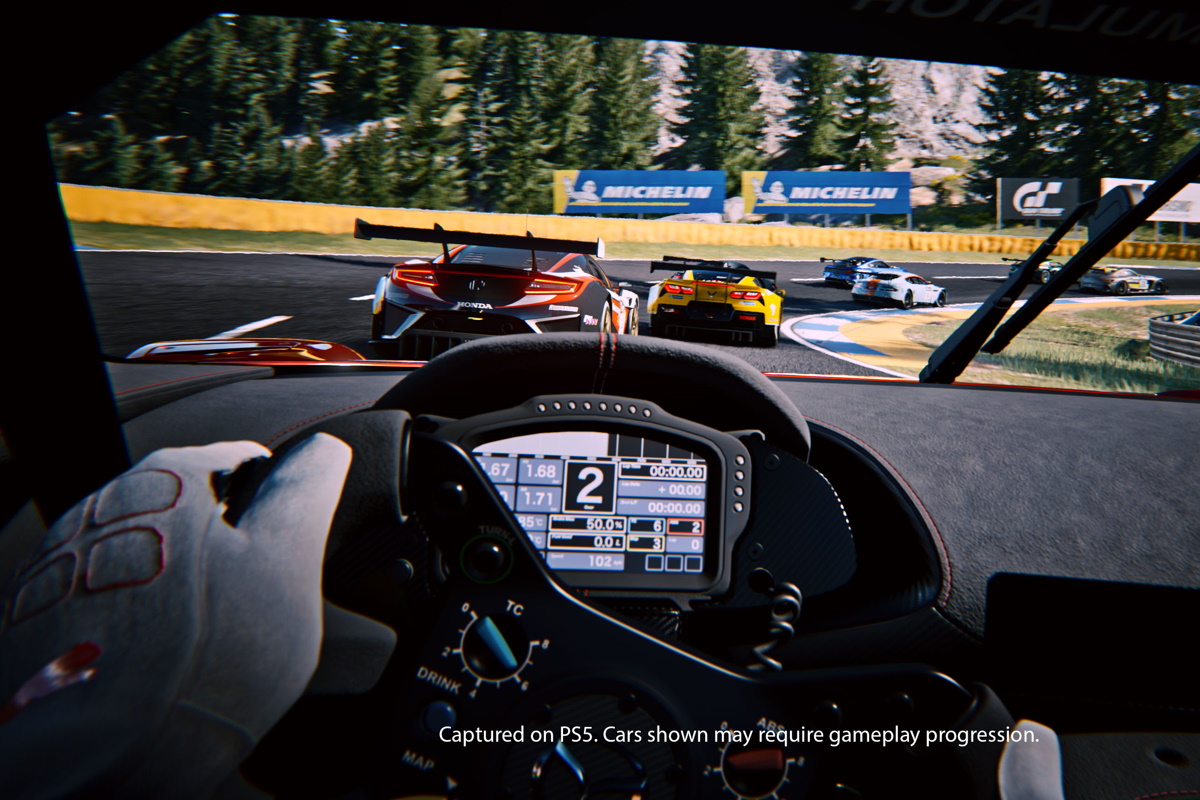 Image: Sony Interactive Entertainment
Car collecting through the in-game Cafe is the fastest way to unlock the cars of your dreams. The Cafe sits smack-bang at the centre of the game's locations map and functions as a career mode of sorts.
There's no story or rise from amateur driver to racing champ. Just a quaint cafe where you're presented with a series of restaurant menus with lists of three similar cars at a time. Your job is to earn these cars through specific races and championships. Completing menus awards you with further in-game unlocks, including currency, more rides and high-end car parts. This adds a sense of progression and additional goals to the otherwise free-play racing modes.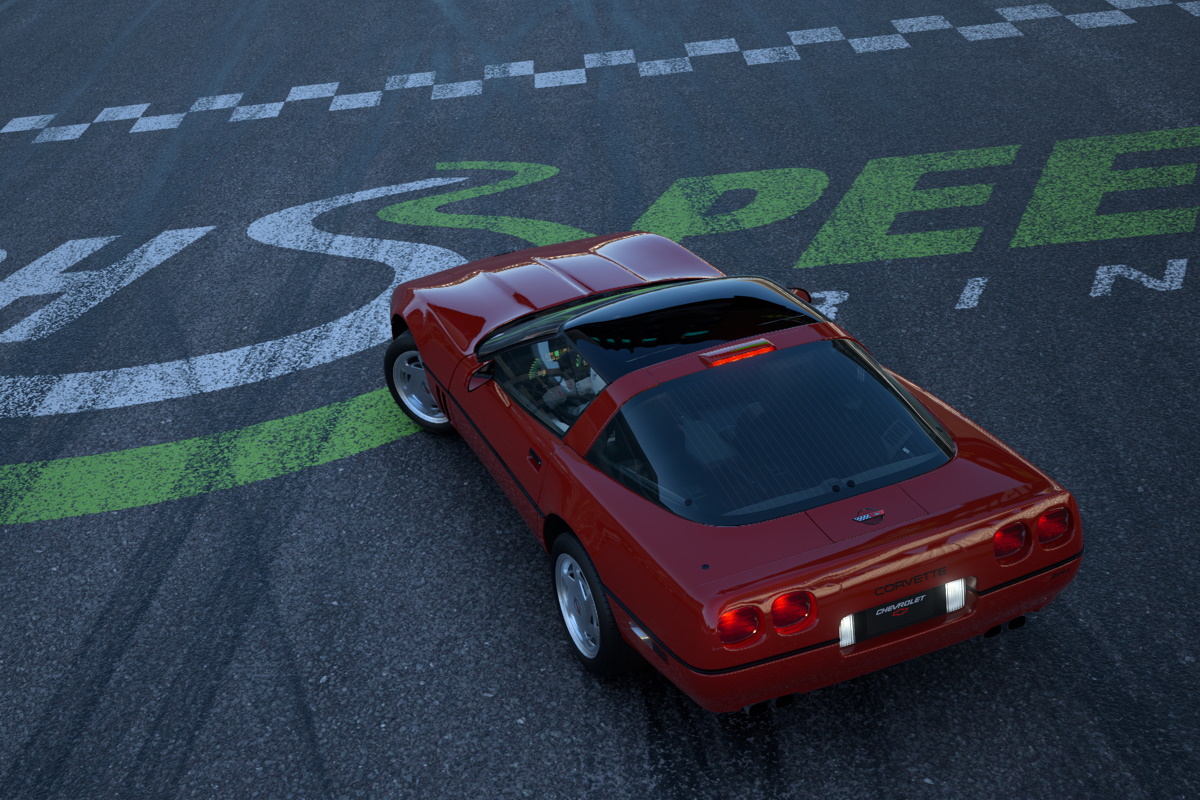 Image: Sony Interactive Entertainment
Speaking of races, GT7 packs 34 locations with more than 90 different track configurations combining real-world circuits and some original to the Gran Turismo series. Aussies (like myself) will appreciate the inclusion of Mount Panorama, and Gran Turismo fans can take in series stapes including Trial Mountain Circuit and High Speed Ring, all recreated with the realism achievable via PS5 graphics and dynamic weather and lighting effects.
Gran Turismo 7 is incredible-looking all around. From the intricate detail of the car's dashboards to the photorealistic landscapes. It's unlikely that a racing game has ever looked so good or, at least, so realistic.
Despite all the love, GT7 is not without faults. The audio mix doesn't appear to be tuned in any realistic way. Environmental sounds like the cheering crowd, storms and even opponent's cars sound faint or non-existent, even when tweaking these in the settings. Your own car's engine only sounds satisfying after toggling the engine sound towards Max. This was the same across a HyperX Cloud Core headset and Bose soundbar.
The other issue is collisions or lack thereof. GT7 is pegged as a driving simulator and not on par with Burnout 3. So, collisions should be avoided. But even scraping paint with another vehicle lacks any natural response other than slowing the car slightly. It would have been nice if collisions were treated with the same levels of realism as many other aspects of the game's design.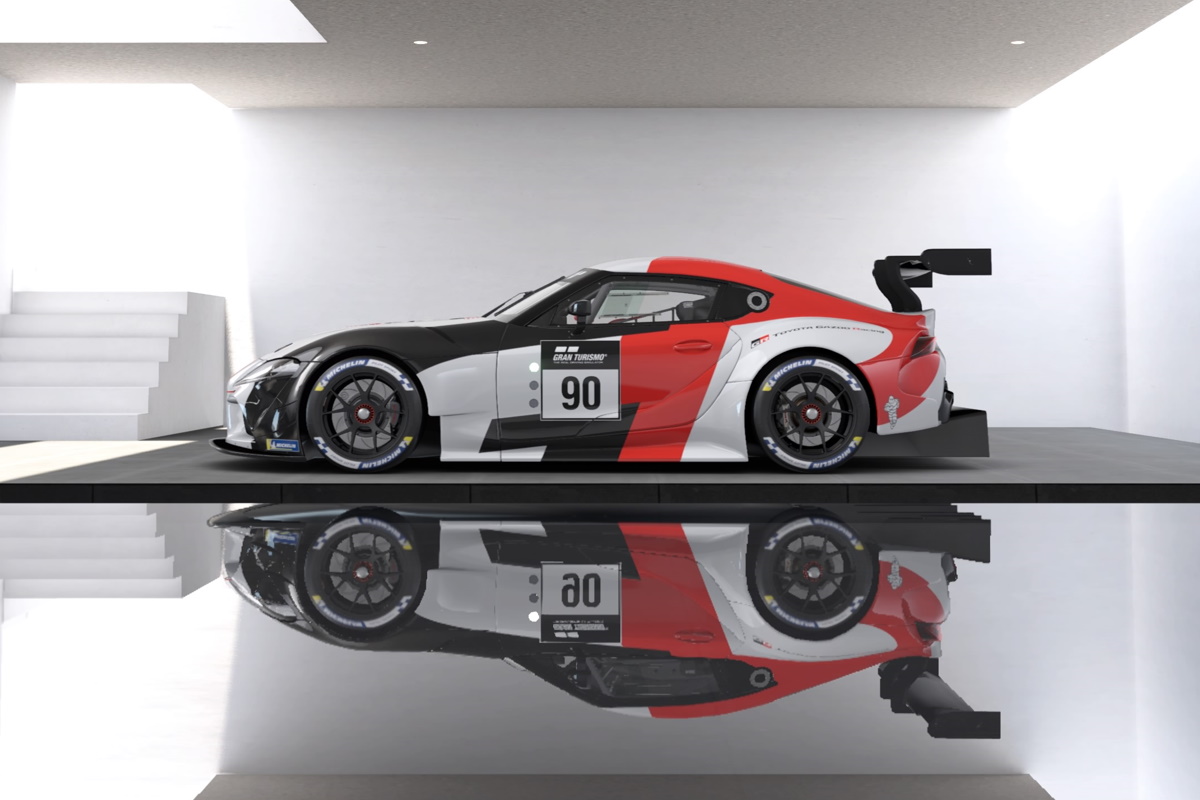 Image: Sony Interactive Entertainment
There's also a plethora of things to see and do off the track—almost as much content as the racing. Livery Editor gives you expansive features to personalise rides with decals, parts and a whopping 1200 paint jobs. You could spend hours making favourite rides truly your own.
The Scapes photography mode returns from GT Sport with 2500 photos of famous and scenic locations. Take a car of choice, angle it to your liking, add after-effects, capture the images and get lost in this mode, forgetting that the primary focus was ever racing.
Gran Turismo 7 includes a brand new mode titled Music Rally. Borrowing cues from arcade racers, Music Rally is a time-extension checkpoint race played to the BPM of select songs. The seconds on the clock are replaced by Beats, and you have the length of the song to complete the race.
Music Rally is a nice addition, but the fun is short-lived. There are just six songs available, and it won't take long to work through the content. Developer Polyphony is promising to add more songs in the future, but for now, Music Rally is a short distraction.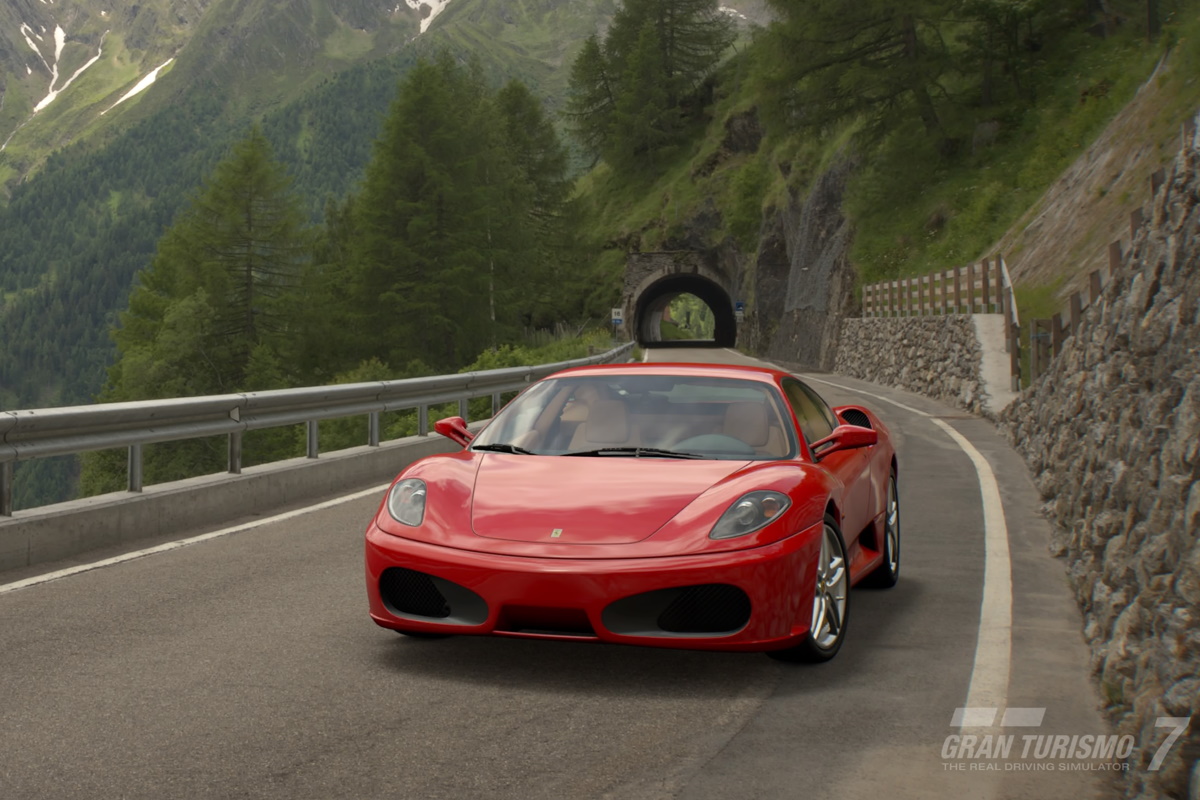 Image: Sony Interactive Entertainment
Gran Turismo 7 features two dedicated multiplayer modes: one for casual meetups and another for those chasing esports glory. Meeting Place offers a series of public rooms for players to race, chat and shows off their custom rides. These are created by Polyphony and not by players to make multiplayer feel more even and inviting.
The other dedicated mode is called Sport, and it features official daily races and time trials for players to earn points and improve ratings. You'll need to submit an email address, and your progress can be used for rankings across regions and official GT7 championships. This mode is considered serious and will even penalise you for negligent driving.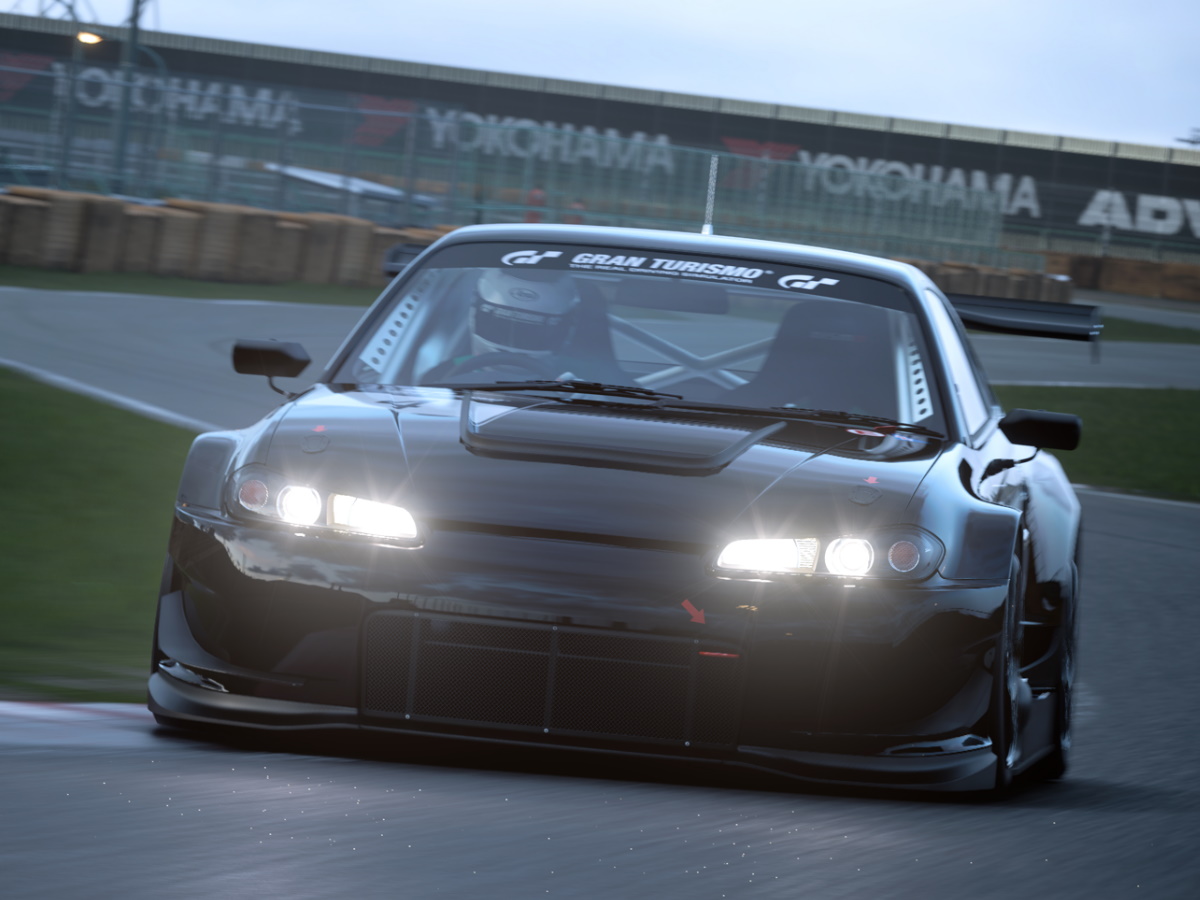 Image: Sony Interactive Entertainment
Gran Turismo 7 is a love letter to everything on four wheels. It's created as a driving simulator and history lesson for those who adore every aspect of car culture but also sees the franchise evolve and become more inviting to newcomers without sacrificing anything that makes it special. Although the audio mix and weak collision system certainly reduce the immersion, these issues are not pronounced enough to stop us from recommending this game.
You may never be in a position to drop a few hundred K on the dream car or start a career in motorsport, but owning a PlayStation and a copy of GT7 is surely the next best thing.
The writer received a copy of the game courtesy of the publisher
You'll also love:
The Top Video Games Releasing in March 2022
What to Expect in NBA 2K22 Season 5
Take a Look at the First Fully Electric Jeep