Man of Many's Staff Favourites – 4 November 2023
Christmas is just around the corner, but that doesn't mean you can't get a head start on your holiday shopping. Take a look at everything we are loving this week's Staff Favourites, and treat yourself to something special.
MORE: Man of Many's Staff Favourites – 27 October 2023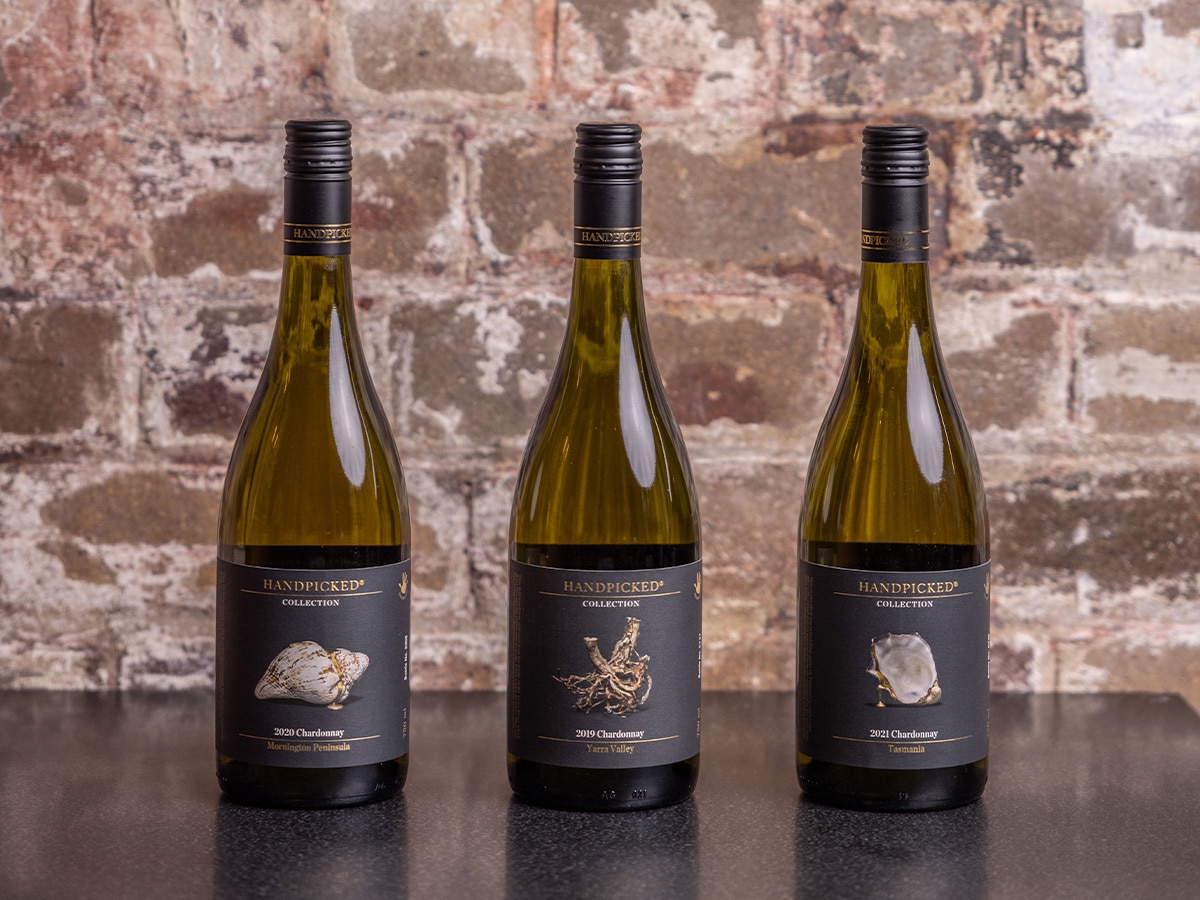 Handpicked Wines Collection
Nick Hall – Editor-in-Chief
Some things were simply made to be enjoyed together – a cold beer and hot summer day, peas and carrots, and of course, wine and cheese. This week, I was treated to an assortment of both courtesy of the legends at Handpicked Wines. The Mornington Peninsula-based wine icon has just unveiled its new 'Collection' range, which features a string of classic hits across the Chardonnay, Pinot Noir, Cabernet Sauvignon and Shiraz varietals.
I was a big fan of the Handpicked Collection Yara Valley Chardonnay 2019, which offered a buttery and flavour-forward mouthfeel, complete with all the stone fruit notes we've come to expect from Yara whites. But as Handpicked Wines' chief winemaker Peter Dillon explained, the collection also houses Chardonnays from Tasmania and the Mornington Penisula.
"If you taste the Chardonnays in our Collection range, you get a sense of just how differently each region can express the same variety," Dillon said. "Chardonnay is incredibly expressive of site, and we winemakers have an array of tools to enhance these unique characters, which is why we love the opportunity of working with different parcels and bringing to life different nuances of flavour and texture in the finished wine."
The Handpicked Wines Collection range is available now via the brand's official website. Each bottle is priced at $49.99, with an array of Handpicked Wines cheese and wine packs also available for delivery in Sydney and Melbourne via the Handpicked Wines online shop.
Favourite Article of the Week: 15 Best Dad Shoes to Make You King of the Cookout
---
Featured Video from Man of Many
---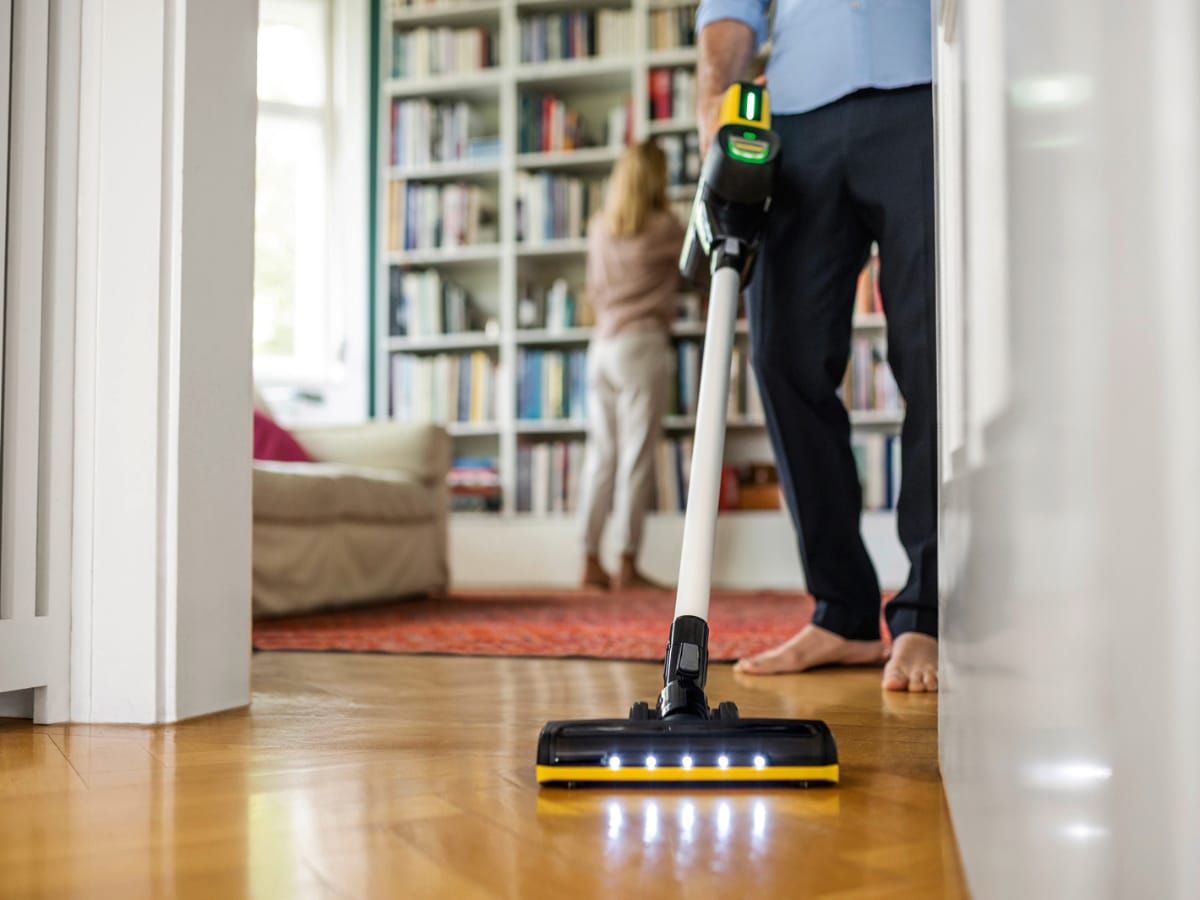 Kärcher VC 7 Cordless yourMax
John Guanzon – Head of Social
After moving into a new house earlier this year, we've been looking for reliable cordless vacuums to replace our outgoing big-brand vacuum (which didn't last as long as we'd have liked it to). The Kärcher VC 7 Cordless yourMax has been a surprise workhorse, that's made cleaning an ease. The innovative dust sensor actively measures and detects the degree of dirt and adjusts the suction power accordingly. Admittedly, at my place, it's generally on boost, cleaning up rogue cereal and snacks in unexpected crevices. The removable and rechargeable battery offers up to 60 minutes of uninterrupted cleaning time per charge, so no need to panic-clean in 10 minutes, or wait to charge mid-vacuum. My favourite feature, apart from its light-weight body, would be its one-button waste container disposal. Gets rid of all that dust and dirt straight into the bin where it belongs. Check out the Kärcher VC 7 Cordless yourMax if you're looking for a powerful, silent, and light-weight alternative to your big-name vacuum brands out there!
Favourite Article of the Week: Mark Your Calendar, McDonald's '30 Deals 30 Days' Kicks Off Today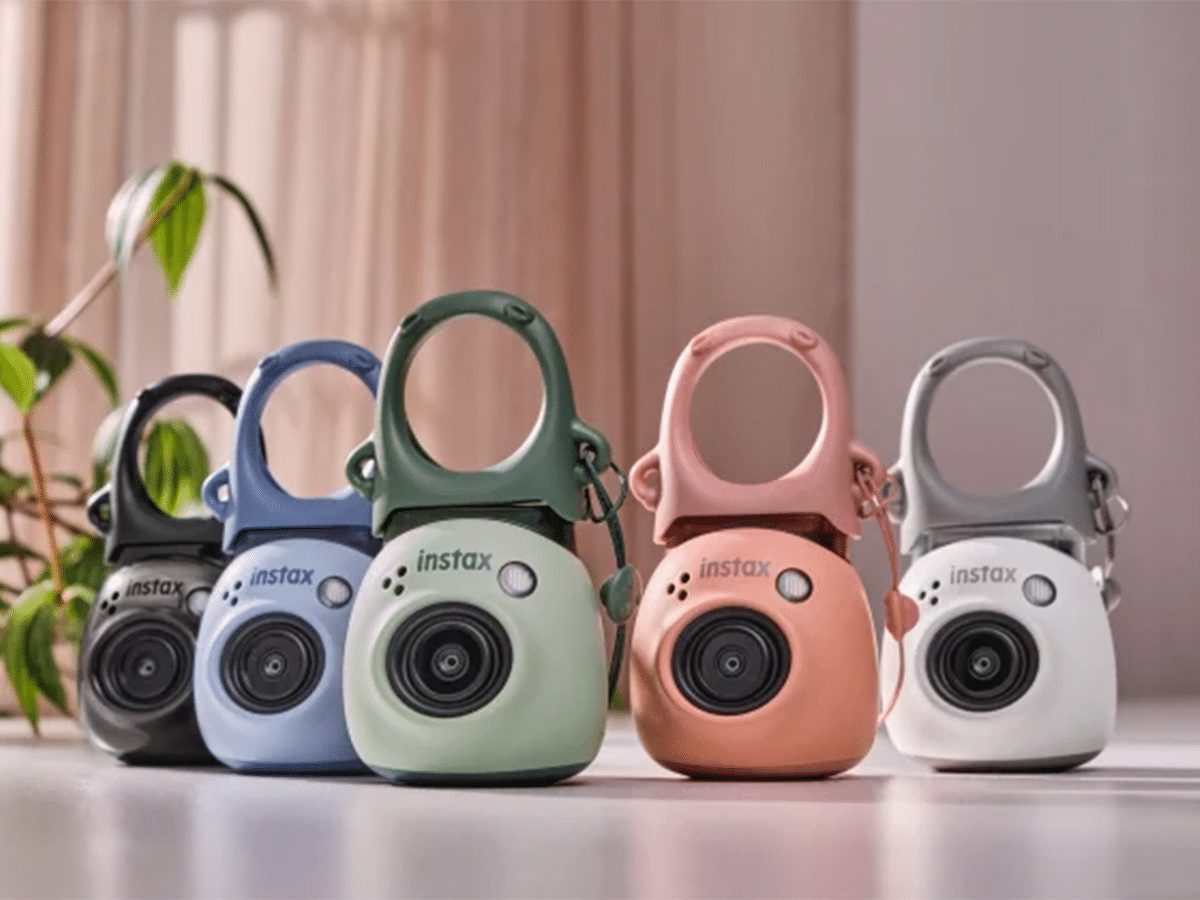 FujiFilm INSTAX Pal
Dayna Aspite – Branded Content Associate
The Instax Pal is a fun addition to the world of instant photography! This compact and user-friendly camera delivers vibrant, instant prints that exude charm and character. Its portability ensures that you are always ready to capture a fun pic no matter where you are. I had the best time trying this out at different social events. Viewing all the pictures taken afterwards on the app was so handy, I was able to pick and choose the ones to print or save to post to the socials. My favourite detail about the app was being able to name your Pal. Eugene and I had a good run capturing Sydney's nightlife and all it has to offer without having to modify my fit with a bigger bag to carry a full on camera. I highly recommend this for those who enjoy taking candid photos and posting to your Insta grid.
Favourite Article of the Week: New on Netflix in November 2023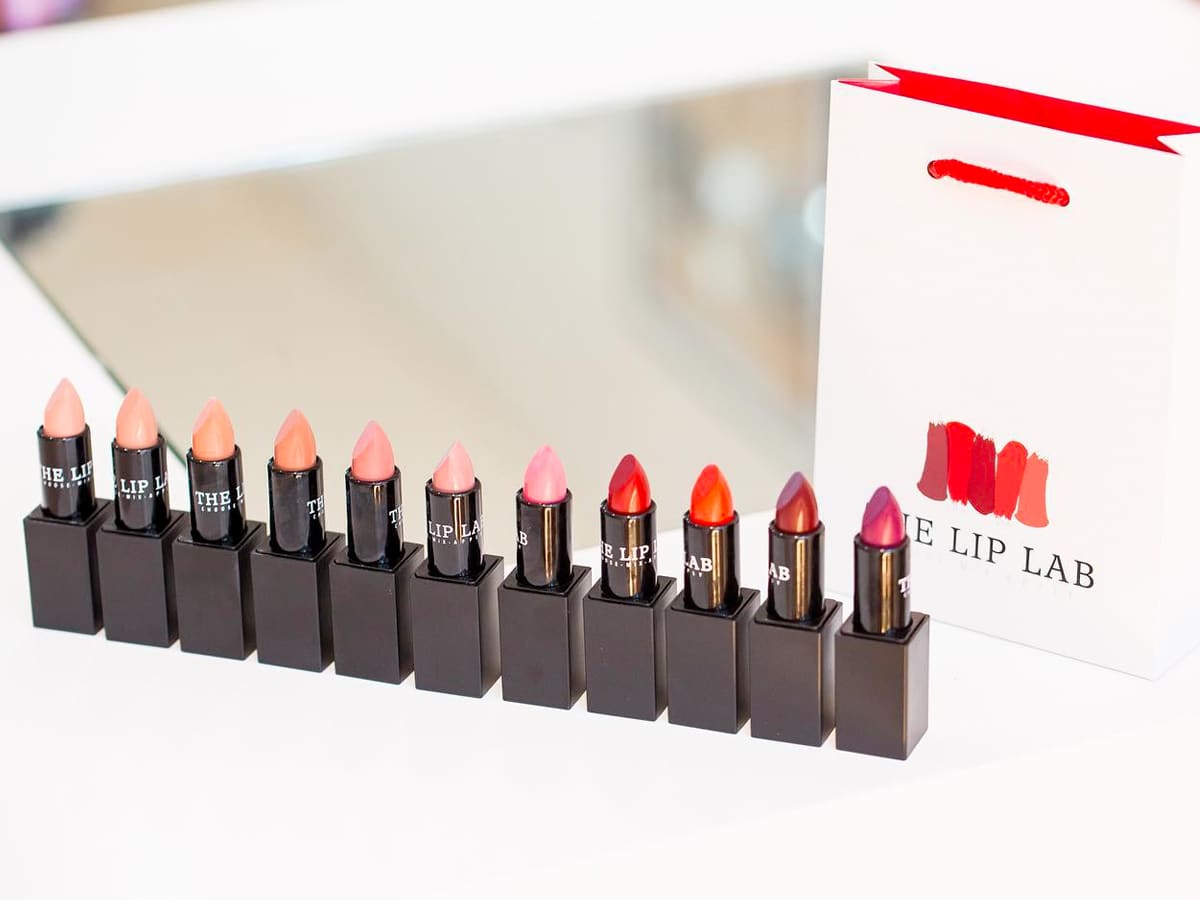 The Lip Lab
Naman Singh – Journalist
If you're a makeup lover who knows your stuff, then this experience will be right up your alley.
Offering personalised services, The Lip Lab allows you to create your own lipsticks, concealer, foundations and lip gloss based on your preference of colours, pigments, shades and textures.
Each part of the creation process is customised to your liking and selections. Their friendly team of mixologists are extremely helpful and guide you every step of the way. You can make group bookings for friends, buy a gift voucher for someone else or even make a booking for corporate events.
I'm not a huge makeup fan, but I did enjoy this experience purely because of how creative I could get in the process. Plus, it made for a fun afternoon out with my girlfriends.
Favourite Article of the Week: Halloween Unmasked: Should Australians Celebrate Spooky Season?
It's Tablet Time – Swisse Mens Multivitamin
Scott Purcell – Co-Founder
The time has come. I'm getting old. Hair is growing in places where I don't want it, and it's not growing in places where I do want it (my head). Even despite getting the flu shot early, I found myself constantly sick over winter, battling a common cold almost every second week. Upon the advice of my dad, it was time to take matters into my own hands. Well at least to ensure my body was getting the proper nutrients it needs. I generally eat pretty healthy but you never know what your body is missing out on so I started taking these Swisse Mens Multivitamin. It's meant to support energy production, immunity, healthy stress response in the body, vitality, and mental function and after about a week of trying it, do I feel healthier? Genuinely? Kinda yes. This is not medical advice by any means (quite the opporsite) but thought it was worth sharing. Always speak to your doctor!
Favourite Article of the Week: 18 Best Wireless Chargers for Your iPhone and Android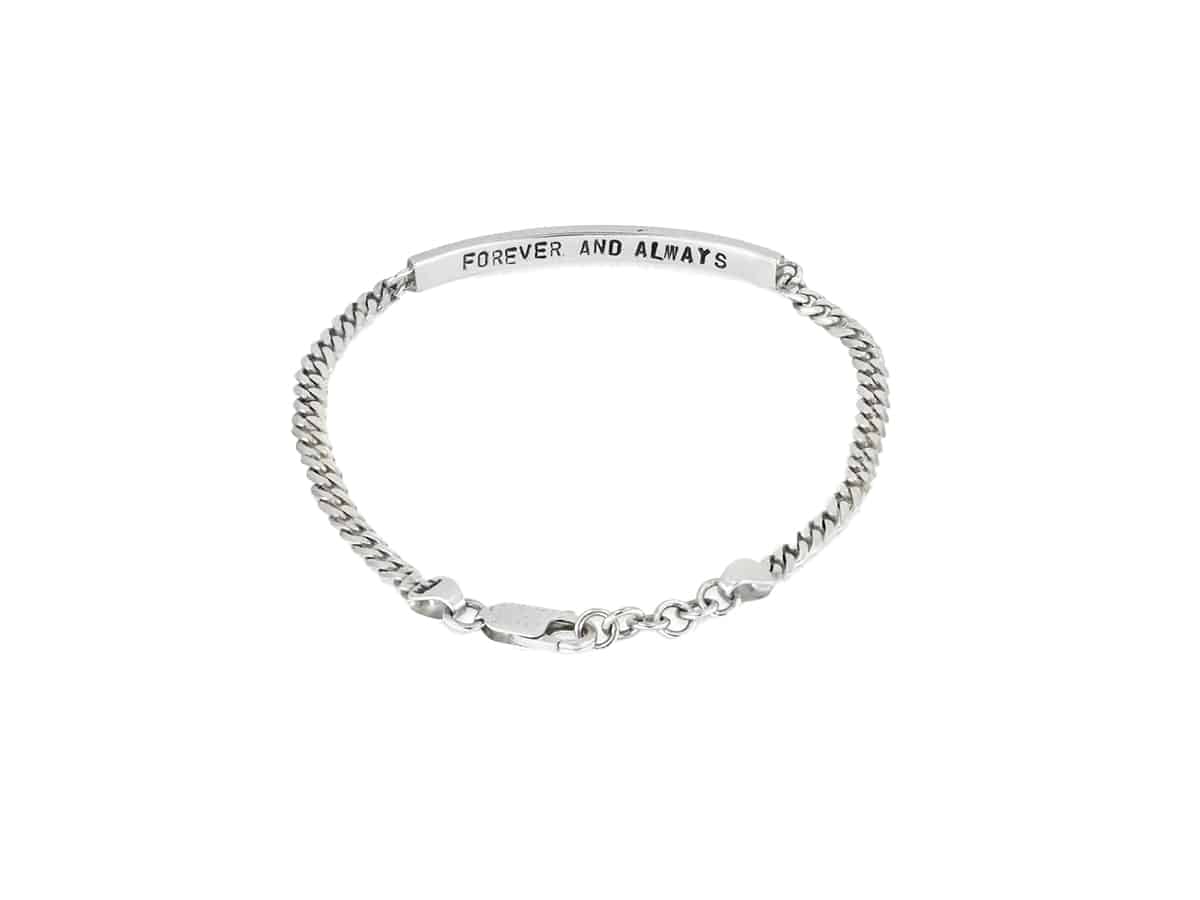 ToniMay
Marcus Hurley – Sales and Partnerships Manager
ToniMay has introduced me to the world of mens jewellery and my collection keeps growing. Designed by Laura Byrne – podcast host, author and former bachelor contestant – all ToniMay pieces are handmade by Laura and her team. Modern and bohemian inspired jewellery pieces, made from quality materials and a range of natural semi-precious and precious stones. Whether you're a silver or gold lover, into gorgeous statement pieces, matching sets, layering necklaces, stacking rings, birthstones, or timeless delicate pieces, Toni May has it all for both men and women. A personal favourite, their men's "forever and always" silver bracelet, given to me by the love of my life. With the gifting season upon us, ToniMay is a must.
Favourite Article of the Week: 10 Best Work Sneakers for the Office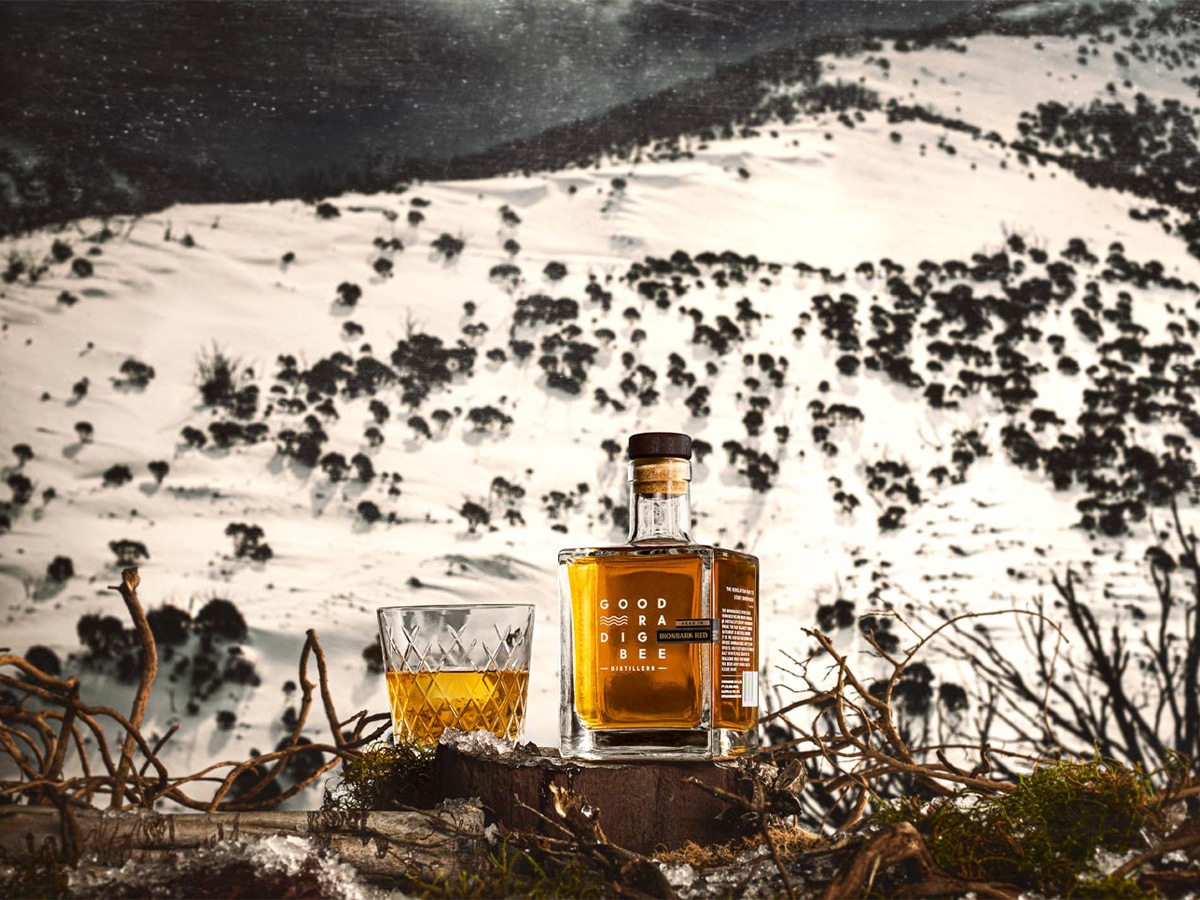 Goodradigbee Australian Hardwood Malt Spirit
Harry Parsons – Branded Content Manager
Spirits..aged in native Australian hardwood..cubes not barrels. Yep, you heard me right, this certainly piqued my interest as much as it has yours. Goodradigbee Distillers is a business built on innovation, and what they have created is essentially a new spirits category. Rather than maturing spirits in French or American oak barrels like traditional Scotch whisky production methodology, Goodradigbee Distillers uses accelerated maturation cubes built from Australian hardwoods such as Jarrah, Ironbark Yellow, Ironbark Red and Tasmania Black Wood.
I had the pleasure of trying these innovative spirits and I was blown away by the flavours they have been able to draw out of each timber in a matter of months. The Jarrah was a clear favourite for me, providing notes of honeysuckle, stone fruit, apple and hints of spice. These maturation methods have also expanded to their Gins, harnessing the hardwood cubes as well as all ingredients being sourced from indigenous bush ingredients. This includes native juniper, Kakadu and Davidson plums, quandong, muntries, native currents and finger limes, sourced by 100% Aboriginal-owned social enterprise, Bush to Bowl, Something Wild, Warndu and Australian Natif.
Goodradigbee Distillers has recently opened its distillery bar and cellar door, offering a glimpse into the unique process of making their spirits. Located in Brookvale NSW, the venue gives a relaxed and down-to-earth vibe, paired with exciting menu options from head chef, Rob Phillips (former Group Executive Chef for The Cumberland, Donny's and Insitu bars). This place is a must-visit!
Favourite Article of the Week: 2024 BYD Seal Electric Sedan Undercuts Tesla Model 3 with Aggressive Pricing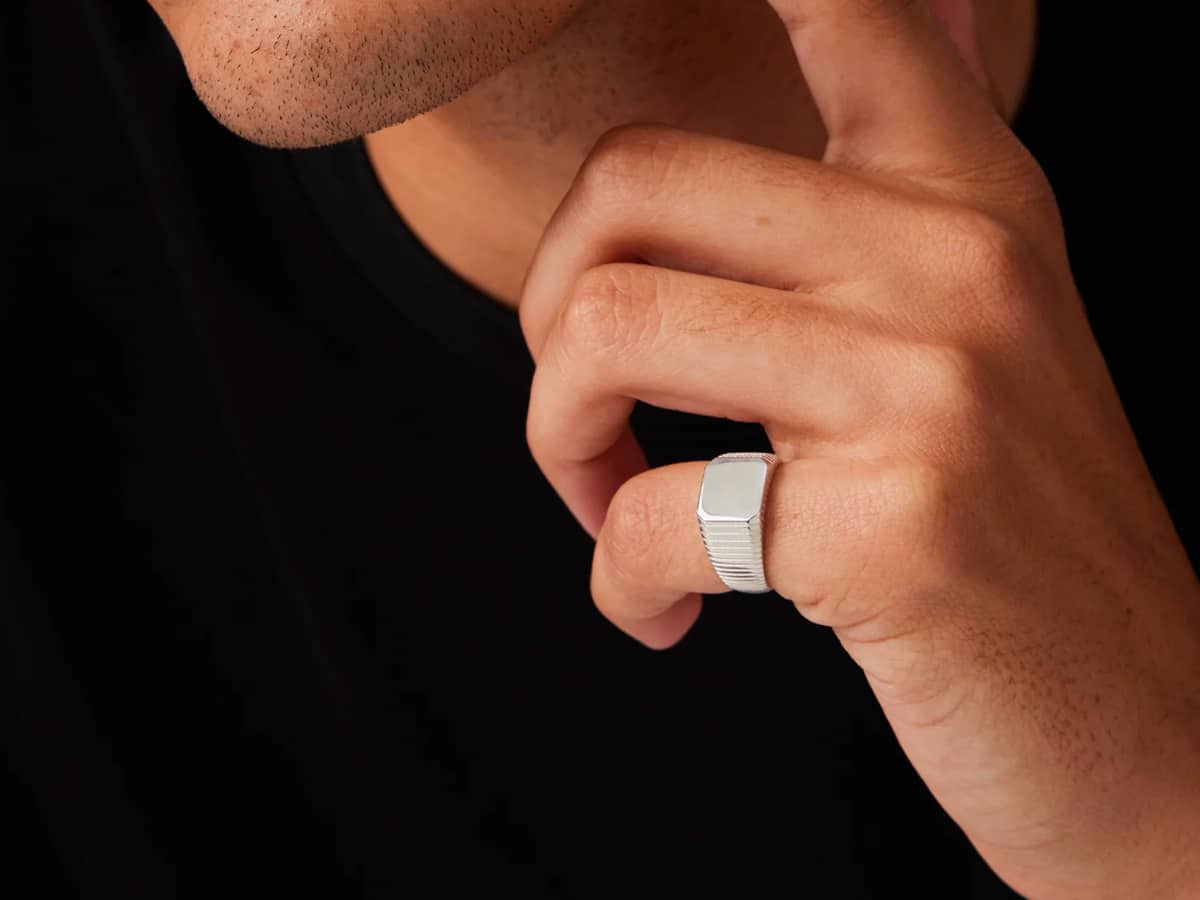 Sarah & Sebastian Traction Signet Ring
Frank Arthur – Co-Founder
This year Sarah & Sebastian has released their latest men's collection, Traction, "inspired by utility equipment as an extension of self-channeling hardware that generates perpetual motion and ignites a sense of adventure." While their marketing language is quite as flowery as a bed of roses, the industrial-inspired design cues can definitely be seen in this collection, and their execution is sleek and refined.
The traction collection features an extensive range of pieces including rings, earrings, chains and bracelets catering to diverse tastes and styles. Amongst these, my favourite from the collection is the Traction signet ring. Featuring the distinct ribbed detailing synonymous with this collection, it's available in rhodium-plated silver or 10-carat gold variants, and if you're after a touch of bling both have the option to add a natural diamond.
Favourite Article of the Week: Put an Onion Ring On It: An $80,000 KFC Wedding is Up for Grabs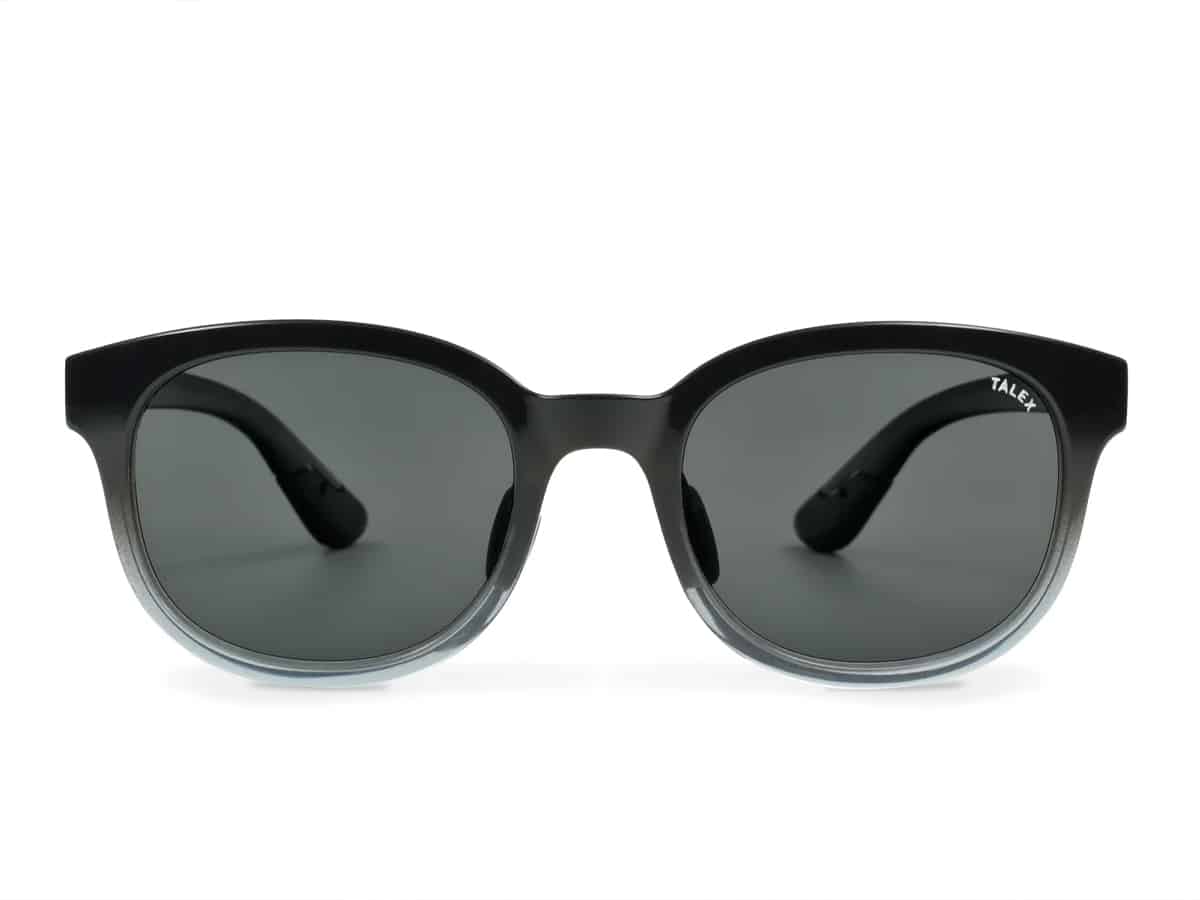 Shinzo Tamura Sunglasses
Richie Hall – Video Producer
The town of Tajima near Osaka, Japan is considered the birthplace of high-quality spectacle lenses and it is here, since 1938, that the Shinzo Tamura family has made state-of-the-art lenses for three-generations. With summer approaching I've been on the lookout for a new pair of sunnies. There is no shortage of stylish, fashion-forward sunnies on the market but finding a pair that has high-quality lenses that do not distort or darken the world is a lot harder to find. Look no further than Shinzo Tamura. Wearing a pair of Tennoji Slate in Grey for a few days, it's striking how well they maintain the world's natural colour, sharpness and brightness. The TALEX polarised lenses block 99% of harmful UV rays and are built with a filter that restricts harsh reflections from snow or water. The frames are made of durable nylon which is super tough and lightweight. At only 20g it's easy to forget you've got them on and keeping them on is what I'll be doing.
Favourite Article of the Week: Ranking Every OMEGA x Swatch 'MoonSwatch'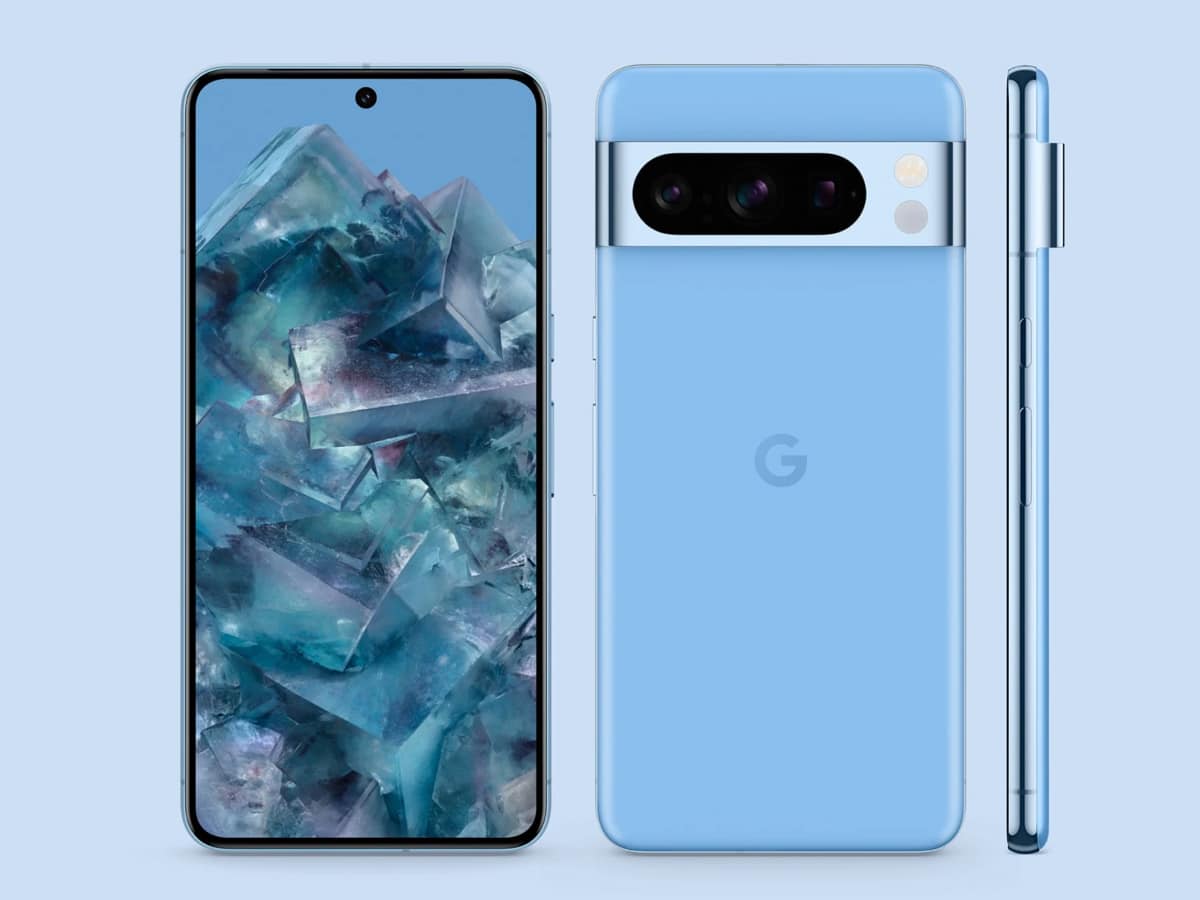 Google Pixel 8 Pro
As a die-hard Google Pixel user, one of the moments I eagerly anticipate each year is when the tech giant unveils its latest smartphone offerings. In particular, I'm always excited to see what the new camera features will be. While I'm definitely interested in the operating system, performance, and design upgrades, to me, a good smartphone camera is the single most important feature of a phone, and in my humble opinion, the Google Pixel camera has always been the MVP among all devices. And before you come at me, many of my friends and family sporting other phone brands happen to agree. Over the years, I have become known as "the one with the good camera phone" and am now the designated photographer at all social gatherings thanks to my trusty Pixel. Now, with the release of the Google Pixel 8 Pro, the camera just got another major upgrade.
So what makes it so good you might wonder… Well, virtually every aspect of its camera has been supercharged, delivering stunning photos and videos like never before. Plus, a whole bunch of fresh and game-changing editing tools have been added. The star of the show is the primary 50 MP camera, featuring an upgraded large sensor and a wide f/1.65 aperture. This beast of a camera excels in capturing low-light photos and videos, ensuring that even your late-night adventures shine bright. Thanks to the ultrawide 48 MP camera, the camera's macro focus possibilities are next level, which basically means it's incredible at close-ups and produces beautifully detailed and captivating shots. As for the 48 MP telephoto camera, it takes zooming to new heights with Pixel's best high-quality zoom yet – up to 30x Super Res Zoom. Even the front camera has undergone a significant overhaul, now boasting a 10.5 MP camera with autofocus, guaranteeing you snap only the most flattering selfies.
And let's not forget about the editing tools, which are a real treat for creative minds. One of my personal favourites is the "best take" feature. It lets you swap faces from different photo frames, ensuring that everyone in the photo is at their absolute best, ultimately merging multiple photos into one super shot. Then, there's the magic eraser. While it's not entirely new in the photo editing department (Pixel 7 enthusiasts might remember this), the Pixel 8 takes it up a notch with an audio magic eraser. This nifty feature enables you to remove background noise from your videos, making sure your audio stays crystal clear. It's a game-changer for those who want their videos to sound as good as they look. In a nutshell, the Google Pixel 8 Pro is a photography powerhouse, designed to turn your everyday moments into remarkable memories. With its exceptional camera capabilities and innovative editing tools, it's a smartphone that truly elevates your photography game.
Favourite Article of the Week: Make Your Own Custom Nike Dunks on Nike By You
---
Featured Video from Man of Many