Man of Many's Staff Favourites – 27 October 2023
Don't waste your hard-earned money on subpar products that lead to buyer's regret. Instead, take a squiz at the latest edition of Man of Many's Staff Favourites. Whether you're keen to take your fashion, gaming or drinking to the next level, we've got you covered.
You'll also love: Man of Many's Staff Favourites – 20 October 2023
Super Mario Bros. Wonder
Nick Hall – Editor-in-Chief
I am not a gamer by any stretch of the imagination, but I'll always have a soft spot for Mario. Back when I first started dating my now-wife, we used to smash Mario Kart on the Wii for hours and even now, the game holds up. I stake my reputation on the fact that nothing is more fun than biding your time and ruining someone's chances of winning with a well-timed shell just metres out from the finish line. So this week, fuelled by nostalgia, I dusted off my mate's Nintendo Switch and got back on the gaming horse with the release of Super Mario Bros. Wonder.
In the new game, Prince Florian has invited Mario and his friends to the Flower Kingdom, but as usual, Bowser and his minions show up. I seem to have forgotten how the storyline in Mario actually works, so needless to say, when Bowser stole a Wonder Flower and merged with Prince Florian's castle, transforming into a floating fortress, I was both confused and delighted. To be honest, I'm still not really sure what happened or what the plot points are, but I certainly enjoyed the pretty colours and nostalgic references throughout. You can score a copy of the new Super Mario Bros. Wonder now at all gaming retailers and at Nintendo's online store.
Favourite Article of the Week: A Golfer's Guide to Debating the Future of Sydney's Moore Park Golf Course
Grand Seiko GS9 Club Experience
Frank Arthur – Co-Founder
---
Featured Video from Man of Many
---
This week I'm putting the spotlight on an epic yet under-the-radar offering from Grand Seiko. For those unfamiliar, the GS9 Club is an exclusive invite-only membership club offered to select Grand Seiko watch owners. While Grand Seiko is fairly tight-lipped about the specifics, membership includes insider news, early access to new novelties and special editions, as well as invitations to exclusive events that are nothing short of spectacular. I had the privilege of participating in a recent GS9 Club experience, and it was truly spectacular.
We started our day with a supercar drive out of Sydney tackling scenic natural landscapes and winding highways in iconic vehicles from Ferrari, Lamborghini, McLaren and Audi. This adrenaline-pumping ride culminated in a gourmet lunch at the secluded waterfront restaurant, Berowra Waters Inn, before heading back to the city and embarking on a champagne superyacht cruise around Sydney Harbour, which included a touch and feel session with a number of Grand Seiko timepieces. If there's one thing I've learned, it's that Grand Seiko doesn't just craft watches; they craft experiences. And this one? It'll be hard to top.
Favourite Article of the Week: Watch the Jaw-Dropping Moment an Aussie Surfer Gets Bodyslammed by a Whale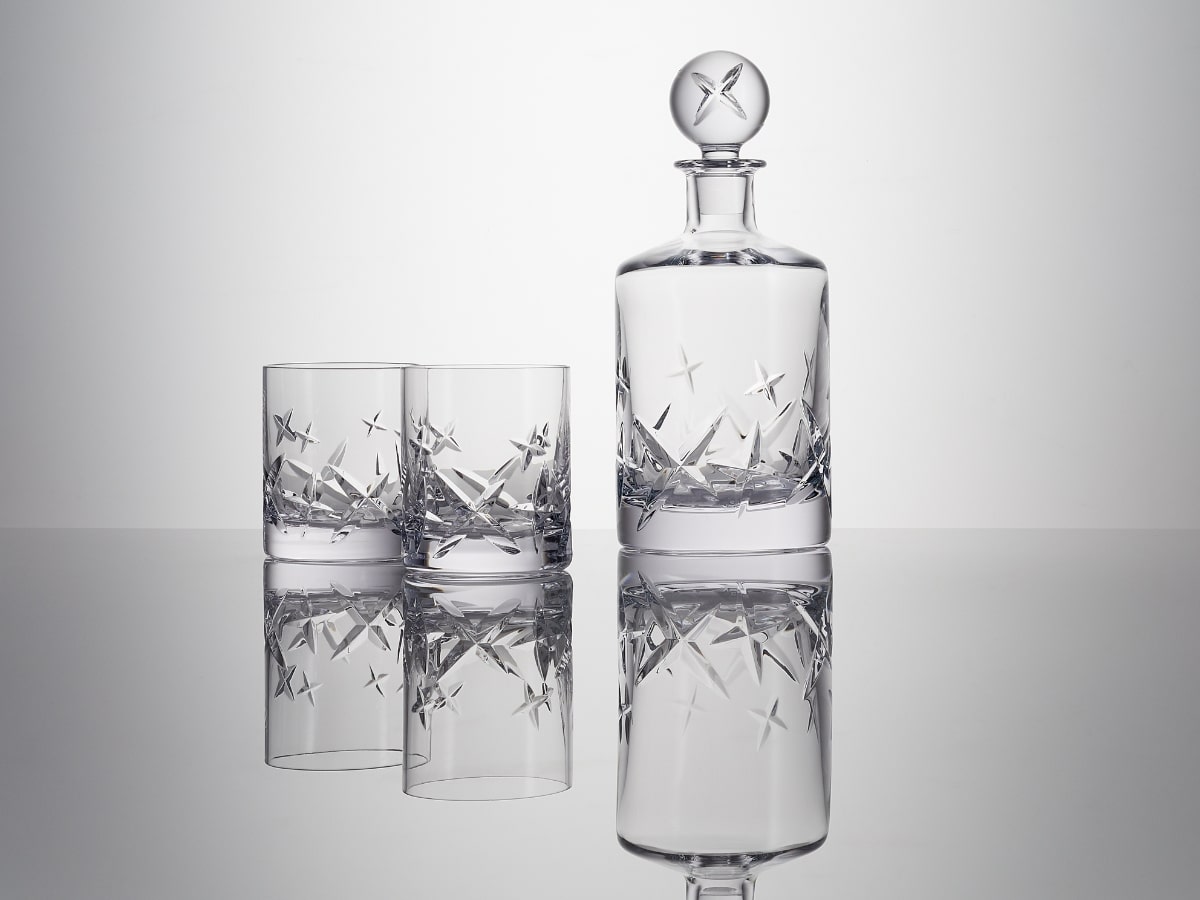 Luther Vandross x Waterford Collection
Ben McKimm – Journalist
There's nothing sweeter than a glass of your favourite whisky and a kickback with some friends listening to some great 1980s soul music. Funnily enough, Waterford tends to agree with me and they've snagged none other than 'Never Too Much' singer Luther Vandross for their latest collection. On the surface, it's a partnership out of left field, but that's OK. His music has bonded generations, with 'Never Too Much' (written by Luther in '81) being the song that's transcended time and leads the way as the centrepiece of Luther's debut album and this collaboration.
The crystal tumbler I'm holding in my hand right now is finished with a clear polish and features a karo cut design that links to his iconic lyric "A thousand kisses from you is never too much," with each glass completed by the collection name, Luther 81, on the base. Personally, it's the grip provided by the cuts into the side of the glass that really set this one off.
Favourite Article of the Week: 2023 BMW M2 Review: The Pinnacle of New Sports Cars?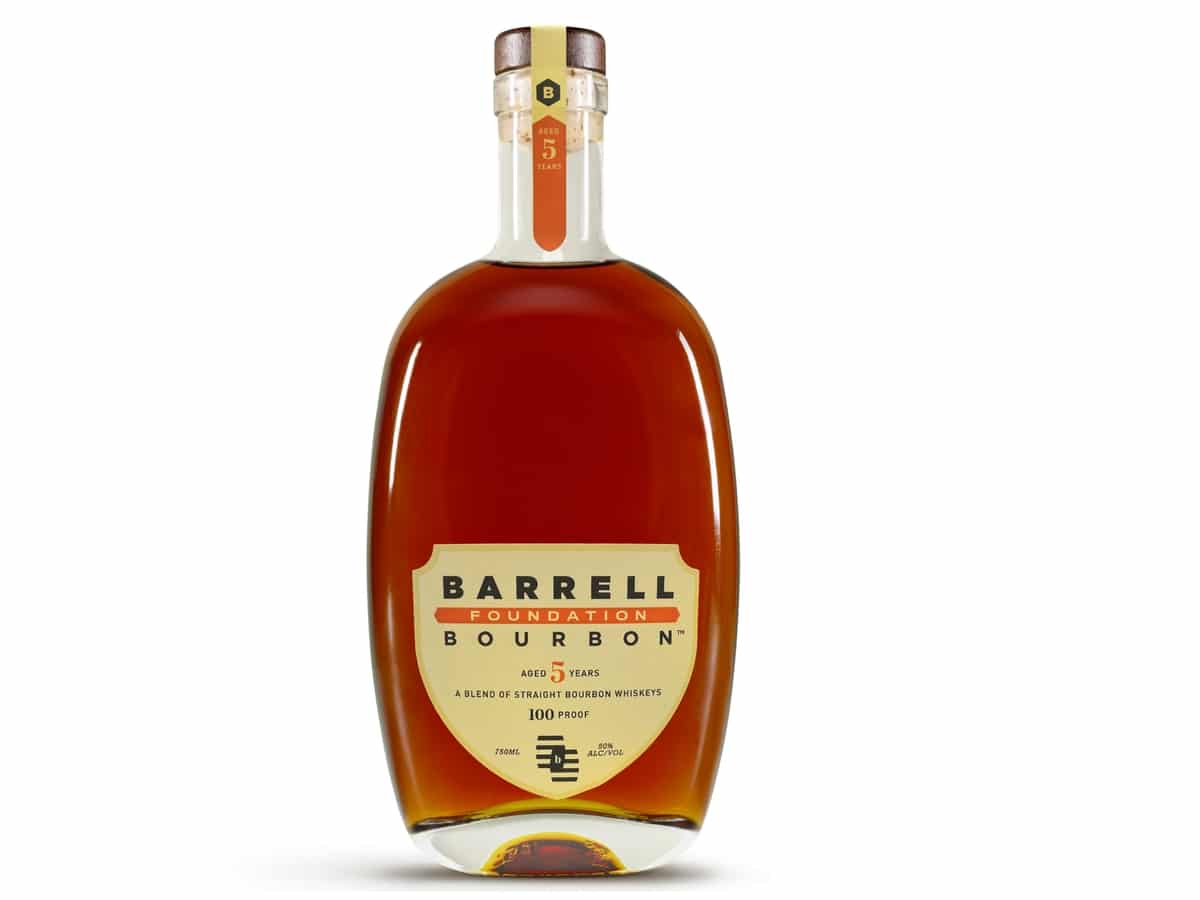 Barrell Foundation Bourbon
Jacob Osborn – Journalist
The good folks at Barrell Craft Spirits have done it again with their latest release. It finds America's most acclaimed independent blender veering outside of their traditional box of cask-strength whiskey for the first time. Foundational in name and concept alike, it's the debut in a new series of non-cask-strength bourbons, delivering exceptional balance and flavour at a lower ABV.
To be honest, this whiskey couldn't have arrived at my doorstep at a better time. Whereas I'm no stranger to cask-strength expressions, I've recently found myself looking for bourbon that packs a little less punch. Sure, one can always add a few drops of water or even some ice cubes or they can pick up something like this instead.
Barrell Foundation blends whiskies from the respective states of Kentucky, Indiana, Tennessee, and Maryland. Its mashbill consists of 73% corn, 23% rye, and a 4% touch of malted barley that goes a long way. The nose kicks off with waves of grass, grain, oak, and spice, while the palate delivers ample vanilla and chocolate within a creamy texture. Grass and oak return to the fold for a long and slightly spicy finish. This is an effortless sipper that's sure to bolster any spirit-forward cocktail as well, and also the exciting new chapter in an already formidable legacy.
Favourite Article of the Week: Dwayne 'The Rock' Johnson Hates His New Wax Statue in Paris
It's Okay Not to be Okay
Naman Singh – Journalist
Known for being the most popular South Korean romance drama on Netflix, this brilliantly written show depicts shared trauma, emotional healing and the everlasting bond that trauma leaves behind.
With one season of 16 episodes, It's Okay Not to be Okay explores the lives of the key protagonists – an antisocial children's author and a psych ward caretaker, who is also the primary caregiver for his brother.
The plot thickens when they cross paths and gradually help each other work through their respective issues. Don't be discouraged by the heavy themes, It's Okay Not to be Okay uses humour as a refreshing mechanism to take you on a healing journey.
Inspired by the screenwriter's own relationship with someone who has a personality disorder, this show will have you hooked from the beginning and leave you hoping for season 2.
Favourite Article of the Week: Dwayne 'The Rock' Johnson Hates His New Wax Statue in Paris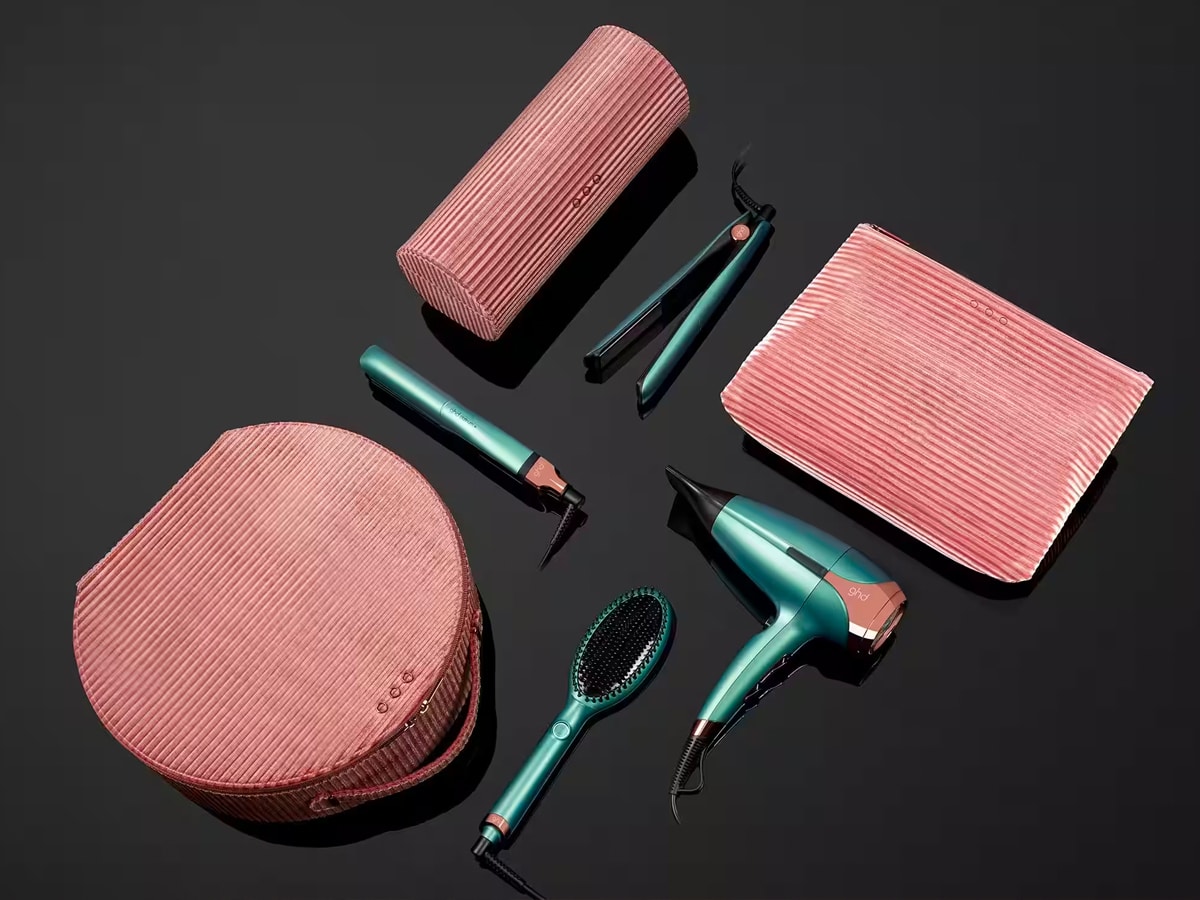 Hair Styling Session with ghd
Dayna Aspite – Branded Content Associate
The ghd Dreamland Collection pop-up experience was absolutely enchanting! The professional dry-styling appointment left my hair looking and feeling so lush. Plus, the free ghd gift bag valued at $60 was an incredible bonus. The OPI express manicures were a nice touch, and the Mirror-Mirror Selfie Station and Shimmer Shower photo opp added a fun, interactive element. The ghd holiday limited edition range is definitely gift worthy.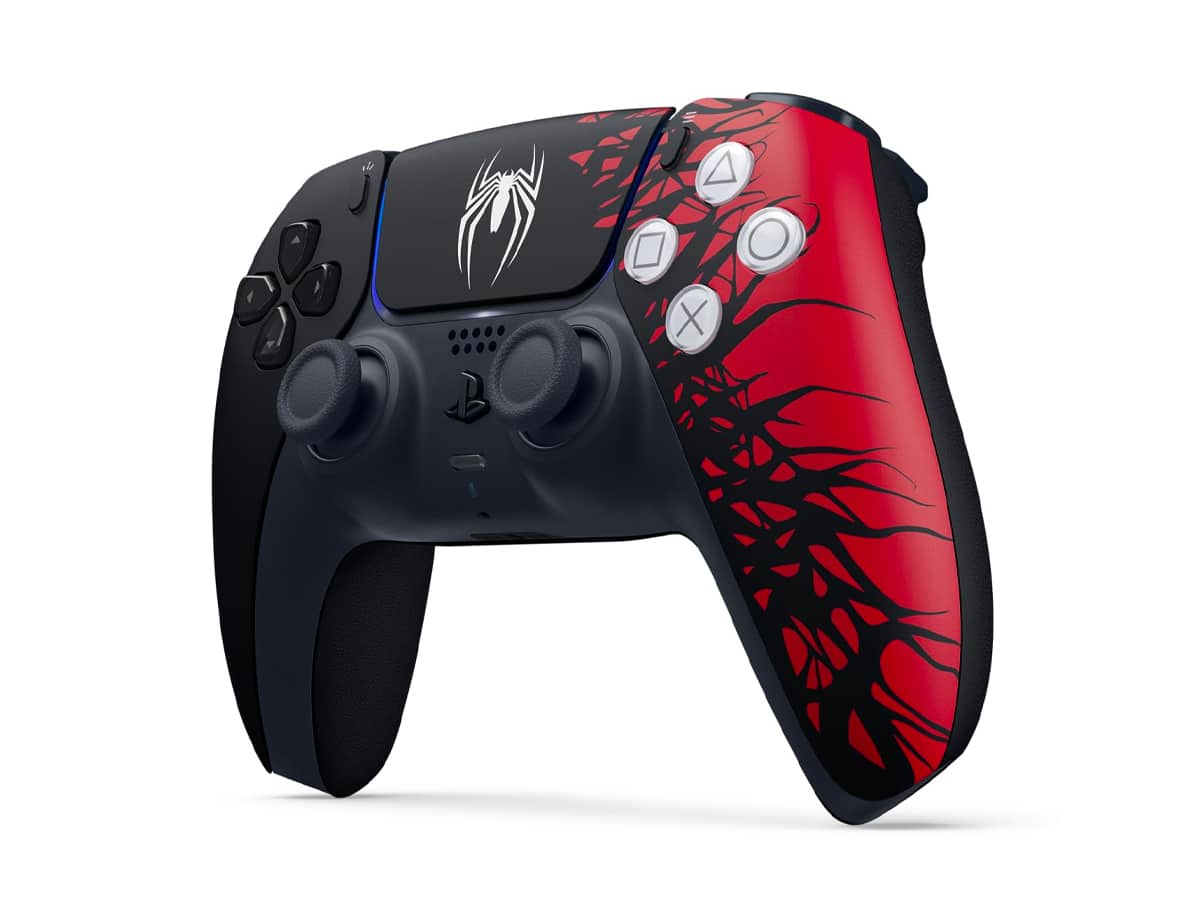 Marvel's Spider-Man 2 DualSense Controller
Dayna Aspite – Branded Content Associate
You can't go wrong with custom pieces to make your gaming set-up that much cooler. Marvel's Spider-Man 2 DualSense controller for the PS5 is a web-slinging delight! Its sleek design and responsive haptic feedback has swinging through the city as Spidey a way more exciting experience. Painting the scene of Venom's takeover of the classic red Spider-Man suit keeps the controller looking sleek and just down right fire. It's a must-have for any Spider-Man fan and a game-changer for any PS5 set-up.
Favourite Article of the Week: New Trailer for 'Squid Game: The Challenge' Reveals Insufferable American Contestants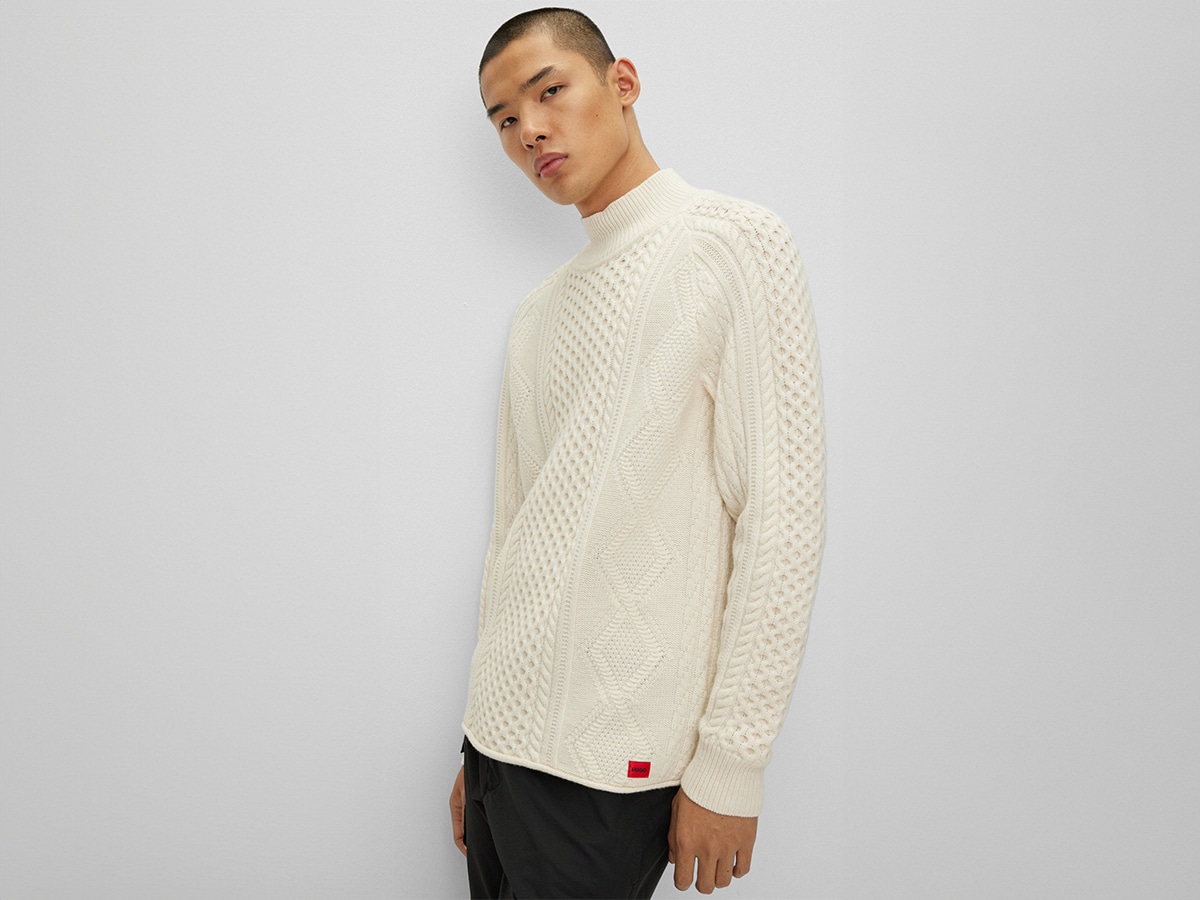 Hugo Boss
Marcus Hurley – Sales and Partnerships Manager
First week at Man of Many, first Staff favourite. Can not resist the opportunity to share my love of Hugo Boss. I'm sure my colleagues have noticed my different Hugo Boss shirt and jeans combo every day…Hard to pick a favourite but whether dressing up, or dressing down, the Oversized-fit Cable-kit sweater is an all occasions must-have. With my birthday just around the corner feel free to treat me, or I may just go ahead and treat myself. Whether business or casual, you can't go past Hugo Boss for style that makes a statement.
Mondial Pink Diamonds
John Guanzon – Head of Social
There's been lots of chatter about how much you should spend on an engagement ring. But do you know how much you'd spend on an extremely rare pink diamond? Pink diamonds are considered one of the most valuable and sought-after gemstones in the world. Did you know that 90% of the world's pink diamond supply is mined right in our backyard, from the Argyle mine in Western Australia? I was recently introduced to the family-owned Australian luxury jewellery brand, Mondial, over a beautiful and intimate lunch at Aria a few weeks ago. Founded in Sydney in 1962 by Fred and Maria Neuman, the brand has become synonymous with quality craftsmanship and style, with their QVB store holding the largest selection of pink Argyle diamonds in Australia.
Today, the luxury brand is headed up by Fred and Maria's children, Michael and Nadia, together with their cousin Jacob, who continue the Neuman's legacy of quality jewellery manufacturing. Over lunch, I got to chat with both Nadia and Michael about their family's incredible story in building the jewellery powerhouse over the last 50 years. I left lunch that afternoon not only well-fed but inspired by the success of the multi-generational family business as well as completely enchanted after seeing a rare pink Arygle diamond with my own eyes. It was simply extraordinary.
Favourite Article of the Week: 100 Best Bars in the World for 2023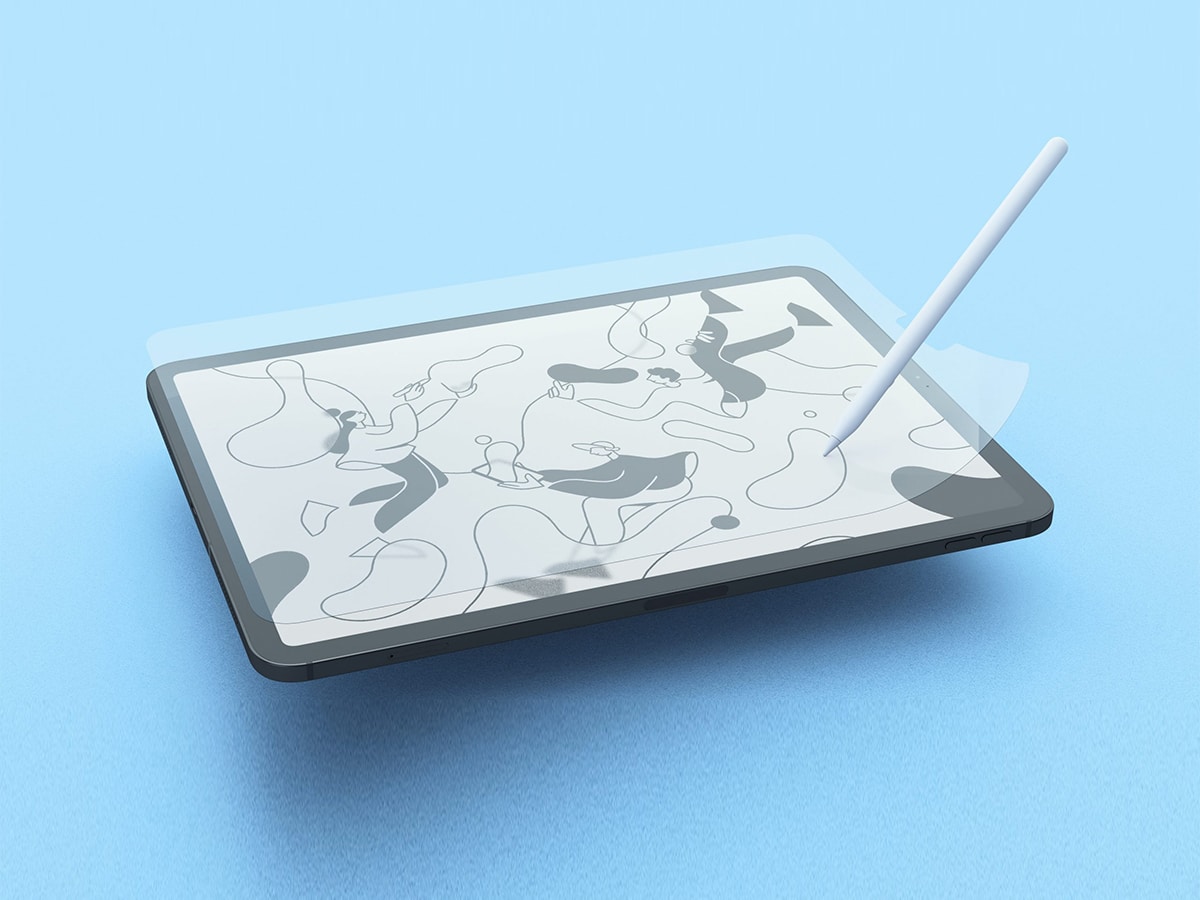 Paperlike iPad Screen Protector
Dianne Caliwan – Content Designer
Textures are very important to me, and the feeling of drawing and writing on a slippery glass screen isn't the best experience. I've tried many other matte screen protectors, but I always come back to Paperlike. What I love most about this screen protector is that it creates a subtle friction between the screen and the pencil, just like real paper does. It makes your strokes easier to control, and I always feel like I draw smoother lines with Paperlike. Highly recommend it to anyone who draws a lot on iPad.
Favourite Article of the Week: New Trailer for 'Squid Game: The Challenge' Reveals Insufferable American Contestants
---
Featured Video from Man of Many