Man of Many's Staff Favourites – 21 June 2020
June 20 is upon us again. Not that it's a particularly memorable date, but it does mean that we're smack-bang in the middle of Winter. As the mercury drops and we all grab for our coats and jumpers, a change is in the air. Offices are slowly filling up, the buses are getting frustratingly crowded and we're all back to making that awkward straight-mouth smile when we walk past our coworkers. For the Man of Many team, this week has been one full of familiar habits slowly creeping back, one of which being; the return of our Staff Favourites series.
Here, we compile all the latest videos, products, podcasts and experiences that changed our lives for the better. Check out Man of Many's Staff Favourites for this week – June 20.
You'll also like:
Man of Many's Staff Favourites – June 13
WIN! 1 of 5 Cyberpunk 2077 Prize Packs Worth $270 Each!
How I Wrote…
Nick Hall – Digital Editor
For the longest time, I've been enamoured by great screenwriting. There's something different about the way a film or play is developed that gives it a certain breathability that you don't get from traditional novels. It might sound funny, but I really enjoy reading manuscripts and playbooks, probably more so than an actual book. So, when I found this video series on YouTube called 'How I Wrote', I was instantly hooked. The series takes you behind the curtain of some of the best films ever made, delving deep into how the author found the inspiration to create the classic text. One I found to be most interesting involved Chuck Palahniuk, author of the novel Fight Club. While he wasn't responsible for the screenplay, it was interesting to hear how similar Palahniuk's life was the narrator's. You really get the sense that director David Fincher knew exactly what kind of film Palahniuk's novel needed to be.
The 'How I Wrote' series is available on YouTube, with exclusive interviews from the writers of Mad Men, Arrival, Parasite and The Sopranos. If you're a fan of great movies, this series lets you peek behind the scenes.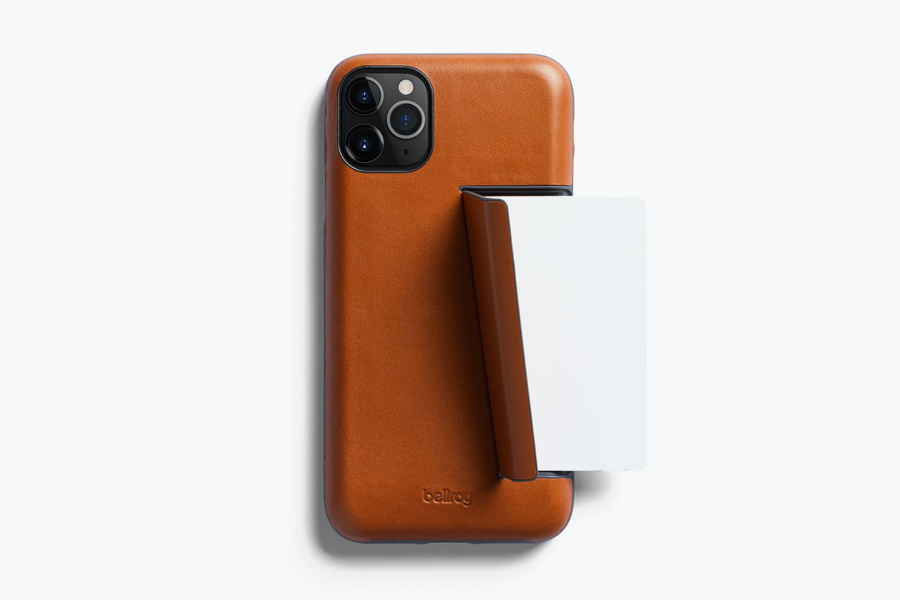 It's Time to Get Rid of Your Wallet Week
Scott Purcell – Co-Founder
So on the joyful jog up to the gym (which is a pretty rare occurrence, but I was excited to get back into it after iso) I ended up dropping my wallet without realising. The next morning I woke up to a tonne of texts from my bank that someone had spent a whole lot at 7-Eleven and loads of other joints. This resulted in me not being so happy, but the good news was that it finally pushed me over the edge to ditch my wallet completely and go 100% phone only.
While you might still be apprehensive to join the no-wallet club, I'll break down why you should do it. All your credit cards can be loaded onto Apple Pay or Samsung Pay. You can even tap your phone as your transport / Opal card now. Drivers Licence? That's now also digital, at least in NSW with the app. Only real things left were my private health insurance and medicare card. Samsung Pay allows you to take photos of these and store them in the app, along with other loyalty cards. What do you do if your phone runs out of battery though? Well, here's where this phone case comes in handy to store just one credit card in case of emergency. I've listed one for my Samsung Galaxy Plus below as well as one from Bellroy for iPhone I'd recommend. So what if someone steals your phone? At least it's more secure than your wallet with faceID or a password. Is it time you ditched your wallet completely?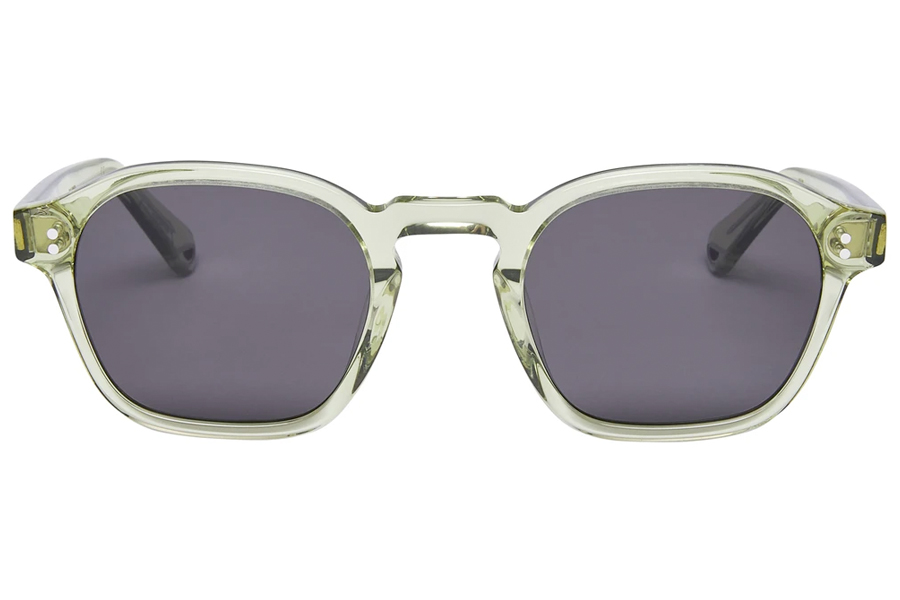 Pacifico Optical Lucius Sunglasses
Frank Arthur – Co-Founder
This week I'm really vibing my new Pacifico Optical Lucius frames. I've been a big fan of the local Sydney eyewear label for quite a while now and my Champagne Bucklers have been a staple of my sunglass rotation, which despite taking 4 years worth of beatings, are still in great condition. But just to change things up, I've been rocking the Lucius shades for a few weeks and they've proven to be a worthy addition to my collection.
Named after Lucius Street in Bondi, these square frames are a versatile accessory with a stylish form-factor that suits more face-shapes than most. For a sleek understated wear, you can't look past the Black with Citrus Orange lensed version, but for something a bit bolder I would highly recommend the Champagne or Tuscan Green frames. And like all Pacifico Optical eyewear, these quality unisex sunnies feature Italian acetate frames and are hand polished.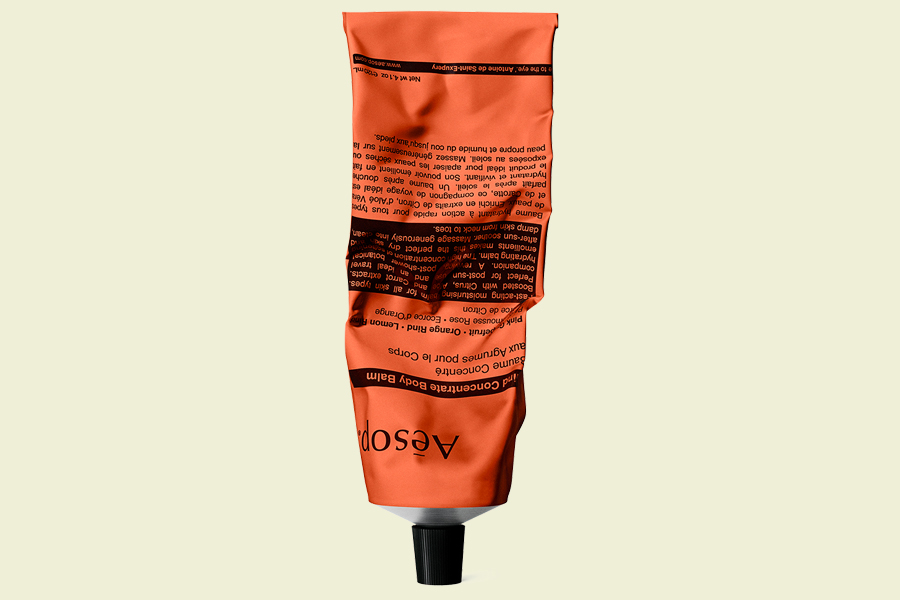 Aesop Rind Concentrate Body Balm
Denise Barnes – Native Content Manager
As a long time Aesop user, I love pretty much anything the Aussie luxury skincare company comes up with. Recently I tried the Rind Concentrate Body Balm and it is just incredible. The key ingredients are pink grapefruit, orange rind and lemon rind giving it a refreshing citrus aroma. It's basically summer in a tube which is exactly what my Winter skin needs right now. It also contains nut oil extracts that easily absorbs into the skin leaving it feeling hydrated and silky. Now is the time for self-care, so why not go ahead and treat yourself. It will also make a great gift for just about anyone.
Buy it here (AUS) Buy it here (US)
"Cyclone (The Village Sessions)" – Sticky Fingers
Alex de Crespigny – Editorial Assistant
"No love is lost or no sweet wisdom gained; So save your tears then save yourself the shame"… Doesn't that just rock you? If not, you're probably illiterate. That, or you've got the emotional intelligence of a teaspoon. Anyway, they're the opening lines to Cyclone by the one and only Sticky Fingers. Never heard of it? Well, I'm not entirely surprised. Recorded back seven years ago in a park in the Netherlands, this acoustic track is my personal favourite from the Newtown band. The simple melody only serves to accentuate the beautiful lyrics that speak to toxic love lost. It's short and sweet and will always leave you wanting more. Up until now, it's only been available on YouTube or Soundcloud making it always a pleasure when it stumbles into my 'Up Next' playlist. Luckily for you, the band took to Instagram to announce that they'll finally be releasing the track across streaming services. Despite their antics of recent years – particularly lead singer Dylan Frost's volatile personality – STIFI have never failed to deliver lyrically brilliant music that never ceases to resonate.
You'll also like:
Man of Many's Staff Favourites – June 13
12 Best Escape Rooms in Melbourne