New On Netflix in April 2021
The vaccines are getting rolled out. Biden is president. Amazon is unionising (hopefully). Man of Many has a new Nespresso machine in the kitchenette. Naturally, we're all collectively breathing a sigh of relief as the world starts to turn again.
But let's not forget that one of the 12 signs of the apocalypse has come. Oprah Winfrey has made a scorching return to daytime television. She's making the 'O'prah face. She's asking the hard questions (as long as they've been pre-approved). Most importantly, she's here to make us all feel a little bit better.
Alas, if Oprah felt the need to return and bless us with her wisdom once again, you know something whack is gonna happen. Like the Phial of Galadriel, she only shines bright when it's darkest. So keep your eyes peeled, and your peepers peering (in between the best of what's New on Netflix in April 2021), for the impending calamity.
You'll also like:
New On Netflix in March 2021
New On Netflix in February 2021
New On Netflix in January 2021
Best New Netflix Series
Shadow and Bone
It's like Bridgerton f*cked a high-fantasy novel. And we're not sure if that's a good thing. Shadow and Bone will see dark forces conspire against an "orphan mapmaker" (fun fact, still a booming industry today, and it's 'Cartographer' Netflix, jeez) when she unleashes an extraordinary power that could change the fate of her war-torn world. Cool.
Release date: 23rd April 2021
Prank Encounters: Season 2
Fully toothed host Gaten Matarazzo pulls the strings on a new season of elaborate pranks involving everything from haunted mansions to ancient burial grounds. Yikes!
Release date: 1st December
Zero
A shy teen develops the extraordinary power to turn invisible because, in his social life, he kind of feels invisible anyway. And whilst any signs of plot originality are also invisible, the execution of the cast and director is deservedly in the spotlight.
Release date: 21st April 2021
Sexify
Something to switch on after a big night, and pretend you're not watching it for the #horndawg in you. Sexify follows a budding software developer Natalia who knows a lot about programming and very little about rumpy-pumpy 'bow Chika wow-wow', sexy pleasure time. With her friends Monika and Paulina, she embarks on a quest to better understand the mysteries of the female orgasm and build an app that will win an inter-university competition.
Release date: 28th April 2021
Best New Netflix Film 2021
Run
Run honestly looks like a quality thriller. Starring Sarah Paulson as a demented mum, hellbent on keeping her daughter Chloe in isolated care, this Netflix film promises secrets, dread, twists, turns and roundabouts.
Release date: 2nd April 2021
Thunder Force
Octavia Spencer. How far you have fallen. From the mighty heights of The Help to Mcarthy's farty 'Thunder Force'. And whilst we'll be the chumps who'll be watching this Whoopi-cushion of a film the day it comes out, we're still allowed to mourn the career of a once serious character actor. Oh yeah, and in the movie, someone gets superpowers (it's Melissa).
Release: 9th April 2021
Love and Monsters
With the recent release of Kong v Godzilla, we're more than happy to keep this monster truck going. BRING ON THE CGI TITANS!!!! Love and Monsters is set seven years after the Monsterpocalypse; Joel Dawson (Dylan O'Brien), along with the rest of humanity, has been living underground ever since giant creatures took control of the land – naturally, it's time to kick some monster taint.
Release date: 14th April 2021
Ride or Die
Surprisingly, not an action movie starring Jason Statham. Instead, Ride or Die zeroes in on the character Rei who helps the woman she's been in love with for years escape her abusive husband. While on the run, their feelings for each other "catch fire" (cmon' Netflix, you nearly had a reasonable synopsis).
Release date: 15th April 2021
Stowaway
Holy smokes, this looks good. A space thriller about an earth preferrer who passes out while working on a spaceship, and discovers hours later that he's in space – and embarking on a two-year mission to Mars. The characters look genuine, space scares naturally occurring rather than one passenger going mad or Aliens – Stowaway might just be a fresh take.
Release date: 22nd April 2021
Best New Netflix Documentary
This Is A Robbery: The World's Biggest Art Heist
F*ck yeah. There aren't enough heists going on nowadays, so we're hoping (without accepting any liability whatsoever) that this doco inspires a megalomaniac out there to pinch a Van Gogh or something. Onto the show: in 1990, two men dressed as cops conned their way into a Boston museum and stole a fortune in art. If that sounds up your alley, why not take a deep dive into this daring and notorious crime when it comes out later this month.
Release date: 7th April 2021
Dolly Parton: A MusiCares Tribute
In a star-studded evening of music and memories, a community of iconic performers honour Dolly Parton as the MusiCares Person of the Year. Wonder if they've booked Ed Sheeran?
Probably.
Release date: 7th April 2021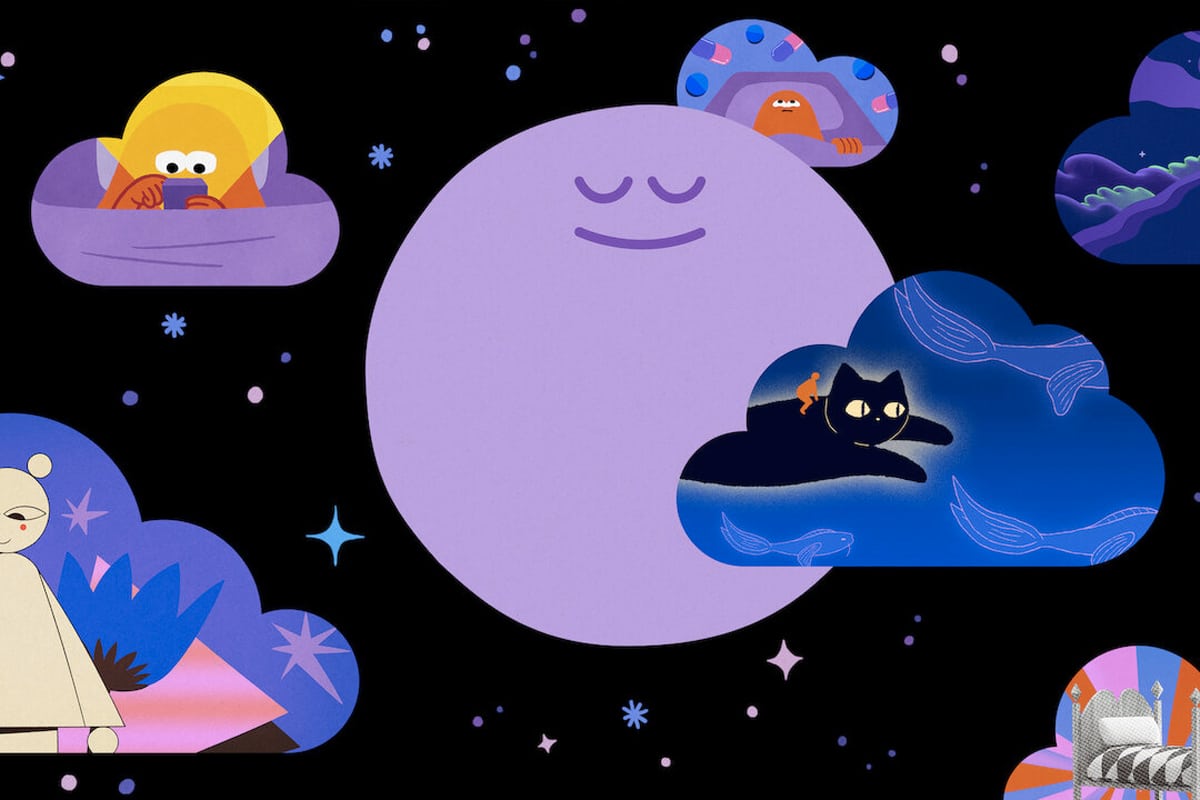 Headspace Guide to Sleep
SPONSORED BY THE APP, this series explains the basics of sleep, including falling asleep, insomnia and dreaming; plus, a wind-down meditation is provided during each episode. "Feel calmer, and buy a subscription to the Headspace App, today". In all seriousness, this app is really good for keeping stress levels down. There's a bunch of free meditations, that'll do the trick without needing to upgrade.
Release date: 28th April 2021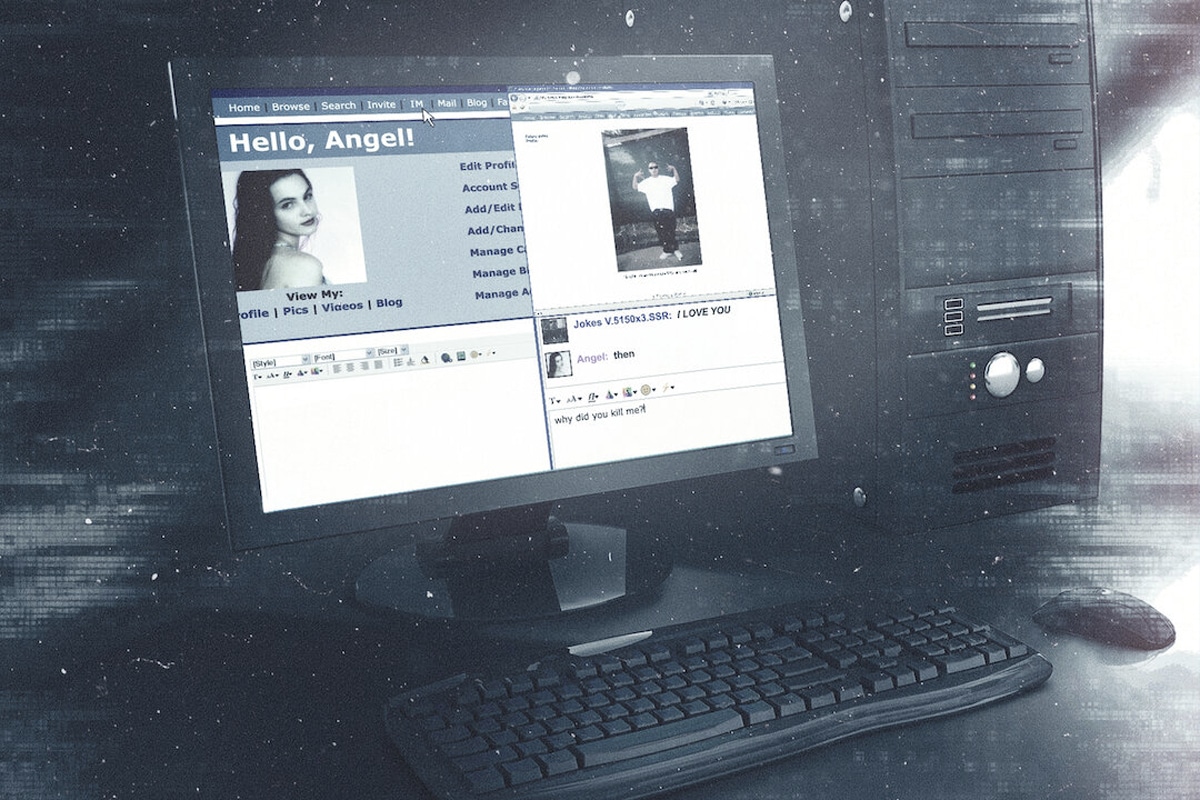 Why Did You Kill Me?
The line between justice and revenge blurs when a devastated family uses social media to track down the people who killed 24-year-old Crystal Theobald.
Release date: 14th April 2021
Best New Netflix Anime
The Way of the Househusband
Someone give that voice actor a throat lozenge. This is the long-awaited anime adaptation of the cozy gangster comedy manga about "The Immortal Dragon," a former yakuza member whose incredible feats are still talked about in the underworld, while he spends his daily life as a househusband.
Release date: 8th April 2021
You'll also like:
New On Netflix in March 2021
New On Netflix in February 2021
New On Netflix in January 2021