Money Heist Season 5: Everything You Need to Know
Let's get the most important news out of the way first, 'Money Heist' Season 5 is available to stream on Netflix right now. The streaming service announced the hit series (also known as La Casa de Papel) would be returning to the platform back in September 2021, and it released on September 3, 2021.
Nonetheless, if you're trying to decide if Money Heist is worth your time, we've rounded up everything that you need to know about the series, including; Cast, Episodes, and Season 6 in our guide below.
Money Heist Season 5 Release Date
As announced, Money Heist Season 5 released on September 3, 2021. In the trailer (above), Netflix announced that the final season would be split into two sections. According to the streaming platform, the September 3 release date is related to the first part of Money Heist season 5, with the second instalment 'Money Heist' Season 5 Part 2 arriving on December 3.
"When we began to write 5 in the midst of the pandemic, we felt that we had to change what was expected from the ten-episode season and used every tool we could to create the sensation of a season finale or series finale in the first volume itself," Money Heist creator Álex Pina said.
"We decided to work in an extremely aggressive genre, putting The Gang on the ropes. In part 2, we focus more on the emotional situation of the characters. It is a journey across their sentimental map that connects us directly to their departure," he continued.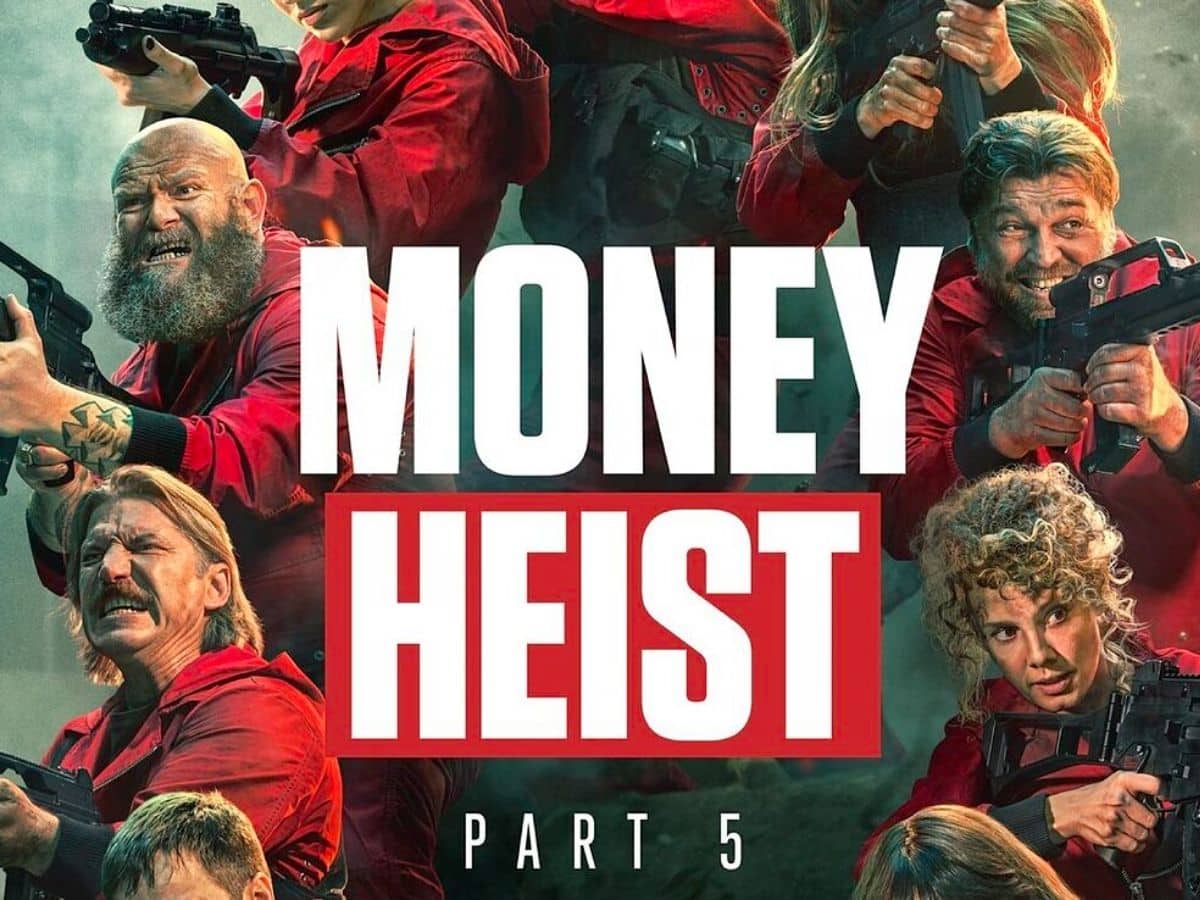 Money Heist Season 5 Plot
Without giving too much away, 'Money Heist' (aka 'La Casa de Papel' in Spanish) centres on a group of skilled thieves. Operating at the behest of a criminal mastermind named The Professor, the group enacts a robbery of truly epic proportions in parts 1 and 2. When things don't go exactly as planned, it leads to all sorts of chaos.
We're trying to refrain from spoilers in this section, so all we can say about parts 3 and 4 is that they take place years later and bring plenty more robbery, violence, and betrayal. Vital backstories are explored while the police close in on their most wanted targets. "Money Heist" season 4 culminates with a showdown between two important characters on opposite sides of the law.
According to the official Netflix synopsis for Season 5, the gang has been shut in the Bank of Spain for over 100 hours. While they have managed to rescue Lisbon, their darkest moment is upon them after losing one of their own.
"The Professor has been captured by Sierra and, for the first time, doesn't have an escape plan. Just when it seems like nothing else could go wrong, an enemy comes on the scene that is much more powerful than any they've faced: the army. The end of the greatest heist in history is approaching, and what began as a robbery will turn into a war."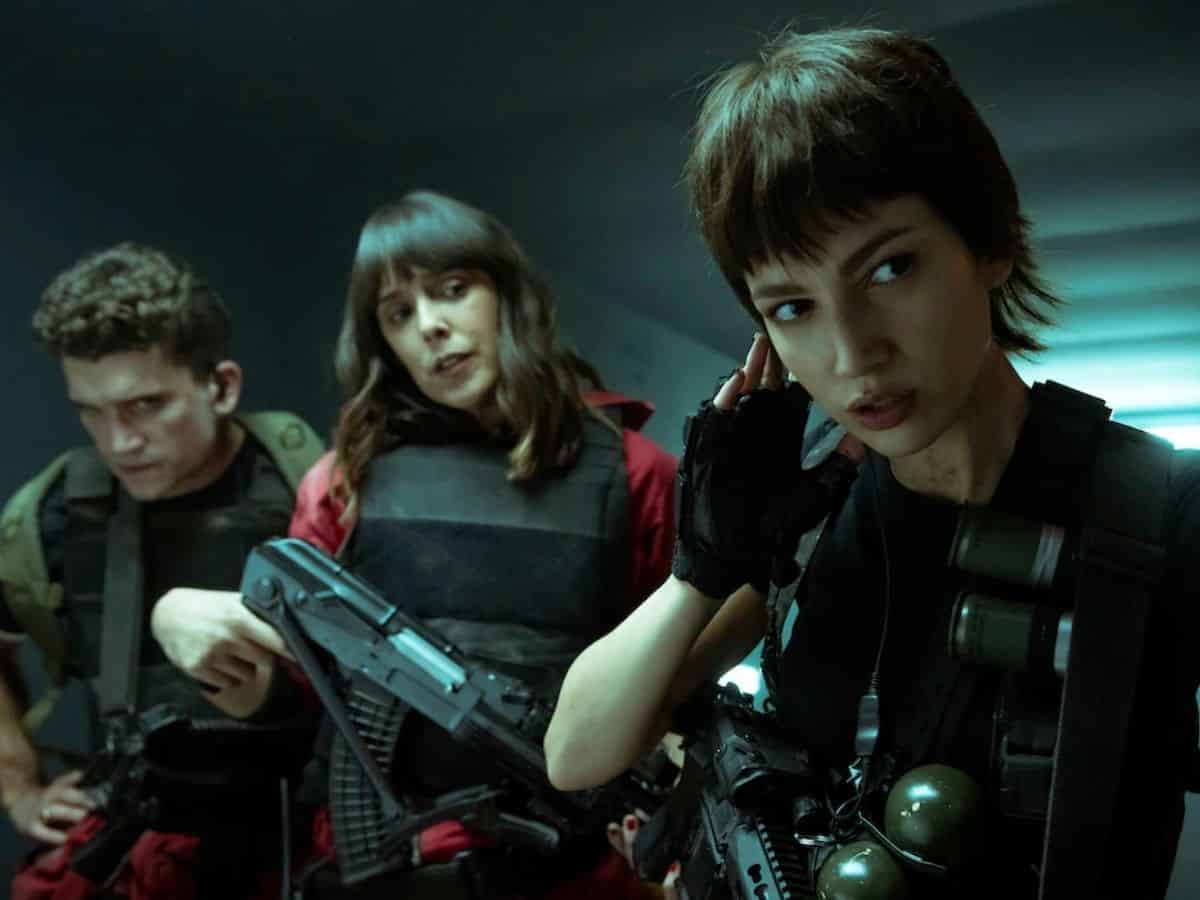 What Do the Critics Think?
When 'Money Heist' first debuted on the Spanish channel Antena 3, it was a modest rating hit. However, viewership began to slip as the story progressed. Behind the scenes, creatives wondered if the waning interest was due to commercial breaks or the week-long wait between episodes. To put it another way, the narrative flow was being inhibited by the constraints and demands of prime-time network TV.
It wasn't long before streaming giant Netflix started airing episodes in Spain soon after season 1 concluded. A few months later, it acquired global streaming rights and then re-cut the series into 50-minute episodes, renaming it from "La Casa de Papel" to "Money Heist" in the process. Despite a lack of proper marketing, the show became a smash hit. By early 2018, it was the most-watched non-English language series on Netflix.
Related: Our guide to Peaky Blinders Season 6 answers everything you need to know.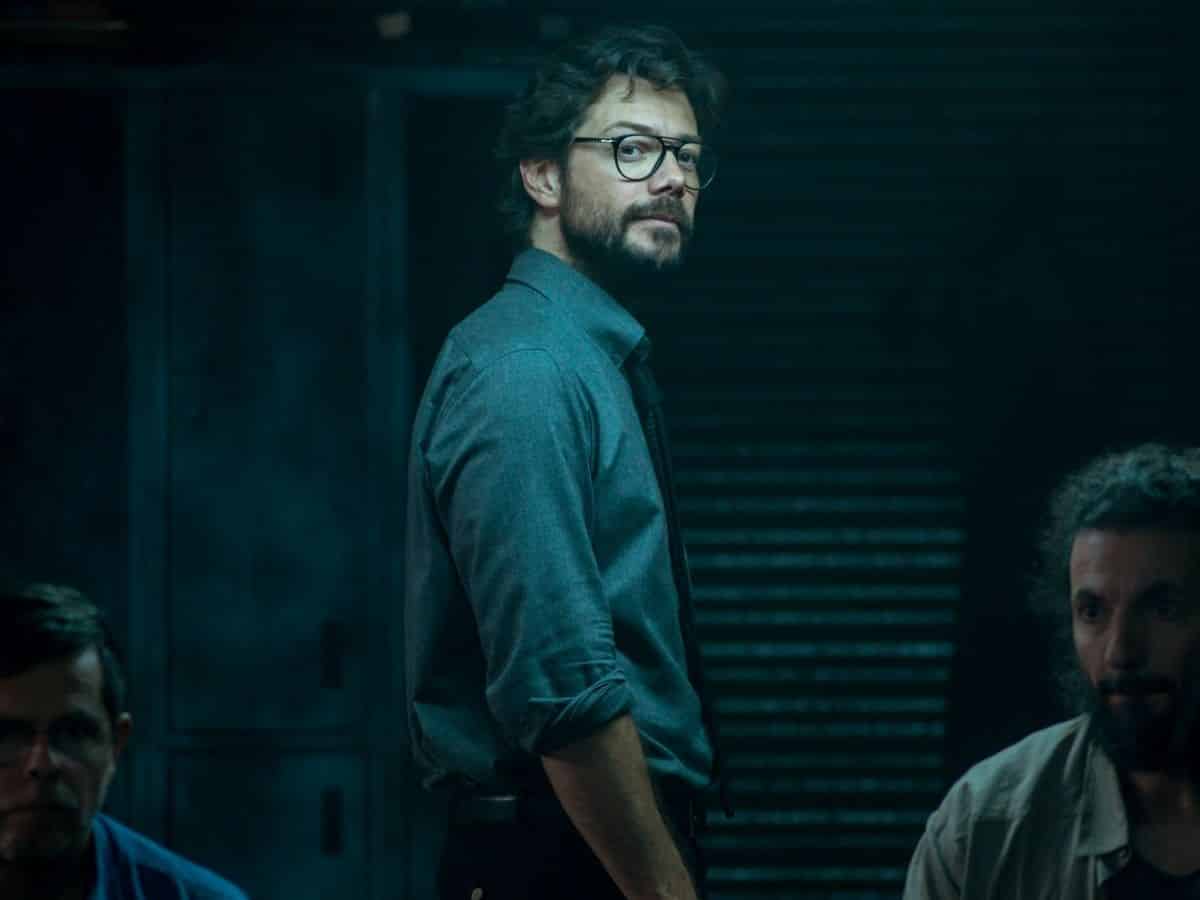 Will There be a Money Heist Season 6?
The short answer is no, there will not be a Money Heist Season 6. In an interview with >Oprah Magazine, series creator and showrunner Alex Piña made some candid remarks about the show's future. He suggested that 'Money Heist' Season 5 would wrap up all the loose ends and function as a send-off of sorts, rather than bring in a new heist. He also discussed the possibility of spinoffs for virtually every character.
Piña and other writers already let on that they were never quite sure how long 'La Casa de Papel' would last. We know that before the show hit its big internationally, 'Money Heist' flopped in Spain. So, writers were just excited to have the opportunity to decide where the plot ultimately went.
Although it's sad to hear, the writers purposefully ended the storyline where they did. Piña and his team chose to have a say in how the show ended rather than continuing to produce episodes until the show was cancelled. They believed that the character storylines had completed their arcs and it was time to wrap everything up.
While we all process the tragic news that there will not be any more heists in our future, fans get to see all storylines come to a close and the final season went out with a bang or more specifically, a celebration, a tribute, and "a message of hope to the world".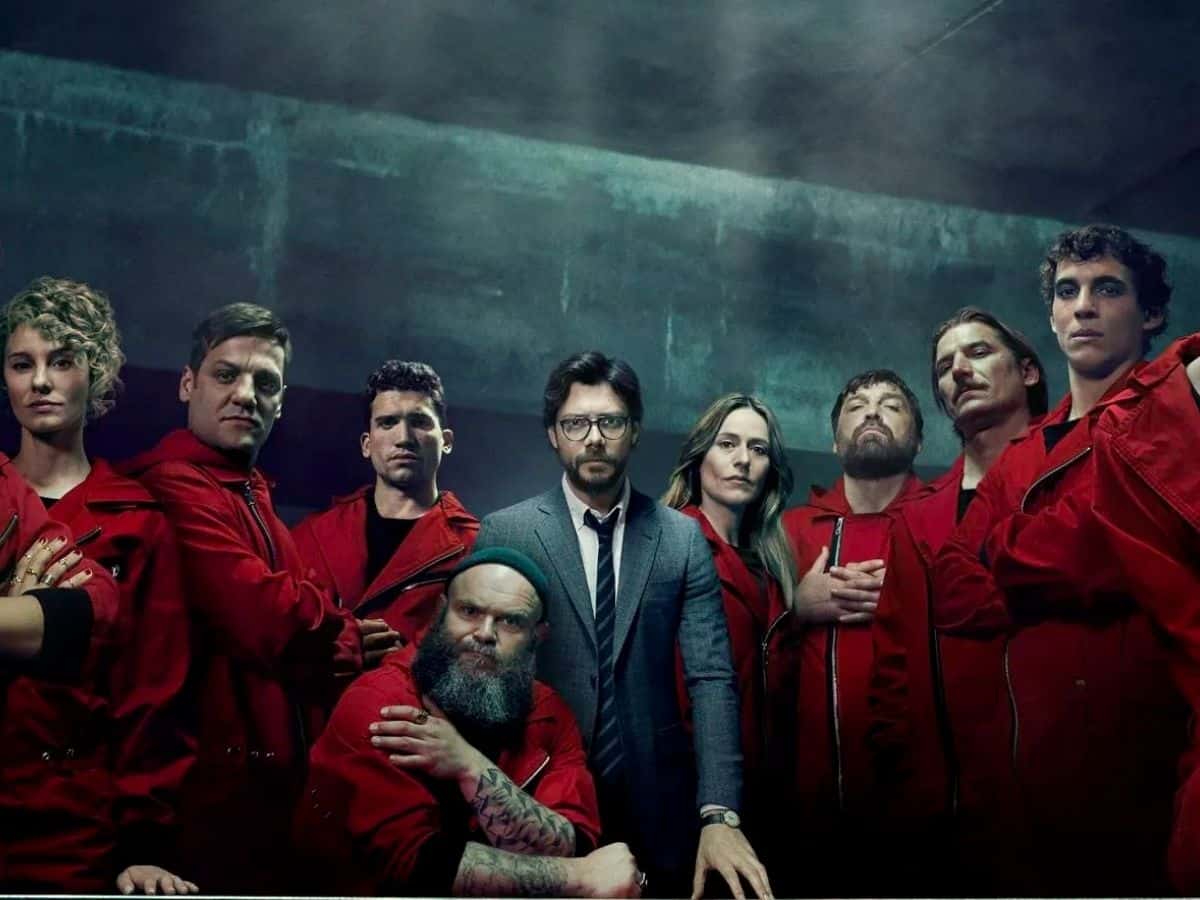 Money Heist Season 5 Cast
Related: Looking for more shows to watch on Netflix? Check out the best new shows right here.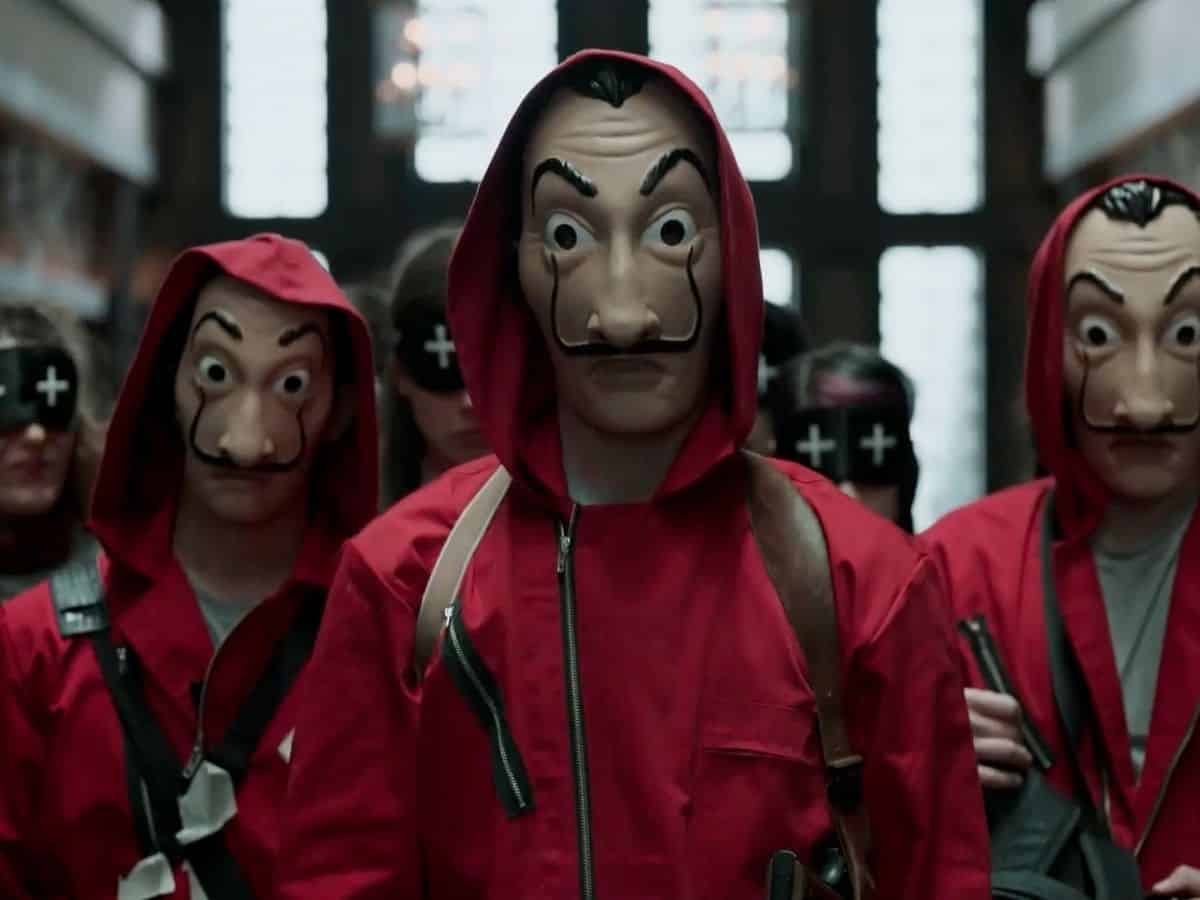 Money Heist Season 5 FAQs
Is La Casa de Papel a real story?
La Casa de Papel aka Money Heist is not directly based on a true story, though it does often make reference to real-life figures and events.
Is Money Heist all in Spanish?
Money Heist is filmed in Spanish and that's the most authentic way to view it. However, it has been dubbed over in multiple languages.
When will Money Heist be released on Netflix?
Money Heist Season 5 is currently available on Netflix right now.
You'll also like:
New on Netflix in October 2022
New on Netflix in July 2022
New on Netflix in June 2022