New On Netflix in December 2020
Merry Christmas, content bingers. If you're reading this, you deserve a big pat on the back: YOU'RE NEARLY THERE! 2020 is almost over! What a bloody year, aye? We've survived the some of the worst fires in history, a global pandemic, the U.S election and some major (and long overdue) social upheaval. There was even a cheeky locust swarm outbreak somewhere in there.
And yet, despite all that this villainous year threw at us, we're still here. But let's not celebrate too soon. Knowing our luck, Scott Morrison will declare war against New Zealand because he and Ardern couldn't agree to on terms for the travel bubble. Touchwood.
December is a good vintage for web series content. Netflix, it seems, has been holding out on us. Having deprived us of any significant volume of decent content for two months, the faceless, grey-suited, money eating execs at Netflix have cracked open a box of the good stuff. And hooray for that.
So let's get to it. The very best of what's New On Netflix in December 2020, on Man of Many – and the cure for your impending holiday hangovers.
You'll also like:
New On Netflix in November 2020
New On Netflix in October 2020
New on Netflix in September 2020
Best New Netflix Series
Big Mouth: Season 4
The grossest, most fantastic animated show in the world right now, Big Mouth is the brainchild of Nick Kroll, Andrew Goldberg, Mark Levin and Jennifer Flackett. Together they make magic. Even if it is the icky kind. Season 4 will see the gang on the brink of eighth grade as they contend with summer camp torments, shady alter egos, new make-out frontiers and Tito the Anxiety Mosquito.
Release date: 4th December 2020
Selena: The Series
Before she became the Queen of Tejano Music, Selena Quintanilla was a young girl from Texas with big dreams and an even bigger voice. Selena: The Series explores her journey from singing small gigs to becoming the most successful female Latin artist of all time. Expect excellent music and that Netflix sheen to the production quality.
Release date: 4th December 2020
Chilling Adventures of Sabrina: Part 4
A re-imagining of the origin and adventures of Sabrina the Teenage Witch that's as dark as it is a Y.A novel on steroids, this season continues to traffic in horror, the occult and, of course, witchcraft. Over the course of Part 4's eight episodes, The Eldritch Terrors will descend upon Greendale and the coven must fight each terrifying threat one-by-one As the witches wage war, with the help of The Fright Club, Nick will slowly earn his way back into Sabrina's heart and raging teenage hormones.
Release date: 31 November 2020
Detention
A thriller of sorts, Detention follows a tormented student as she uncovers unsettling secrets at her remote high school. A betrayal and a paranormal encounter are the catalysts that upend her life and transport her day-to-day into the macabre.
Release date: 5th December 2020
Song Exploder: Volume 2
A show with a bloody great name will see The Killers, Natalia Lafourcade, Dua Lipa and Nine Inch Nails pull back the curtain on their personal songwriting experiences.
Release date: 15th December 2020
Home for Christmas: Season 2
"When love rings your doorbell, are you ready?"
A direct quote. Yuck. But if you're desperate for the Xmas cheer, follow Johanne through another December as she continues her pursuit for "eternal, warm and real love". When her family and the world around her fall apart, our protagonist will struggle with whether or not she still believes in "real and bottomless love?" Yuck 2x.
Release date: 18th December 2020
Bridgerton
Pour yourself a cup of tea. Now spill it. That's Bridgerton. Gossip, high society, wit and scandal. Bridgerton follows Daphne Bridgerton (Phoebe Dyvenor), the eldest daughter of the powerful Bridgerton family as she makes her debut onto Regency London's competitive marriage market. But as her older brother begins to rule out her potential suitors, the high society scandal sheet written by the mysterious Lady Whistledown casts aspersions on Daphne. Gasp! Oh and Julie Andrews is the voice of Lady Whistledown, so you know its quality.
Best New Netflix Film
MANK
Perhaps needlessly, MANK sees that 1930s Hollywood is reevaluated through the eyes of scathing wit and alcoholic screenwriter Herman J. Mankiewicz as he races to finish "Citizen Kane." At least it stars Gary Oldman in the leading role.
Release date: 4th December 2020
The Prom
Starring a suite of leading Hollywood ladies, including Queen Meryl Streep and Nicole Kidman, The Prom focus on a group of down-on-their-luck Broadway stars as they shake up life in small-town Indiana. Their mission? To rally behind a teen fighting to bring her girlfriend to prom. A good message coming from a film that's more than equal to the task of conveying it.
Release date: 11th December 2020
Canvas
This one is a tearjerker, no doubt about it. A grieving grandfather struggling to reclaim his passion for painting after suffering a loss finds the inspiration to create again, but he'll need a little help. A simple idea for a movie, that'll likely stand very tall amidst its peers.
Release date: 11th December 2020
The Midnight Sky
Starring father time and/or father Christmas himself, The Midnight Sky is a post-apocalyptic tale of epic proportions. The story follows Augustine (George Clooney AKA 'the most handsome homeless man alive'); a lonely scientist in the Arctic, as he races to stop Sully (Felicity Jones) and her fellow astronauts from returning home to Earth, where a mysterious global catastrophe has taken place. Fun fact: Clooney AKA 'Hagrid with better toothpaste' directs this Lily-Brooks-Dalton adaptation.
Release date: 23rd December 2020
Best New Netflix Comedy
Natalie Palamides: Nate – A One Man Show
Executive produced by Amy Poehler and directed by Philip Burgers, Natalie Palamides: Nate – One Man Show follows an alpha male, portrayed by Natalie Palamides, learning to express emotion and understand the rules of consent. The can-crushing, axe-yielding special premieres globally on Netflix on December 1, 2020.
Release date: 1st December 2020
Ari Eldjárn: Pardon My Icelandic
In this upbeat English-language special, comedian Ari Eldjárn pokes fun at Nordic rivalries, Hollywood's take on Thor, the whims of toddlers and more.
Release date: 2nd December 2020
Hazel Brugger: Tropical
In this stand-up special, comedian Hazel Brugger offers her breezy takes on unruly geese, chatty gynecologists and German bank loans.
Release date: 2nd December 2020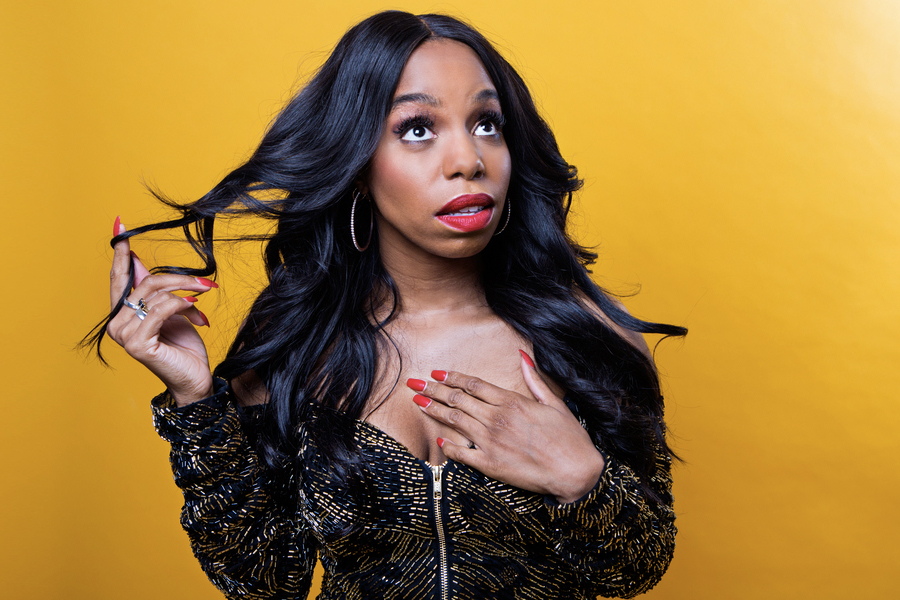 London Hughes: To Catch a D*ck
In this provocative, seemingly empowering show, London will explore the complete mystery of why the world is full of desirable, brilliant but single women – who definitely don't need a man but wouldn't mind the option.
Release date: 22nd December 2020
Best New Netflix Documentary
Alien Worlds
Applying the laws of life on Earth to the rest of the galaxy, this series blends science fact and fiction to imagine alien life on other planets. There's not much else to say except it looks really good. Give it a crack, earthling.
Release date: 2nd December 2020
The Ripper
Investigators and witnesses recall how a modern-day Jack the Ripper terrorized the north of England during the late 1970s and gave birth to the pop-culture idea of serial killer culture.
Release date: 16th December 2020
The Surgeon's Cut
Four surgeons reflect on their lives and professions in this inspiring docu-series, that also seems a bit dry and morbid.
Release date: 9th December 2020
You'll also like:
New On Netflix in November 2020
New On Netflix in October 2020
New on Netflix in September 2020