New On Netflix in November 2020
Have you started your Christmas shopping yet?
Just kidding. You don't need any added pressure from us, this year has been more cooked than a Punchbowl commuter. You go ahead and wait until three days before the 25th like you always do, before fleeing into David Jones and murdering your next credit card statement.
Instead, we'll simply wish you a 'happy holiday' and throw up the virtual Christmas decorations really early, just like Coles & Woolies. So throw a yule log on the fire and pour yourself a brandy, as we take you through the best (and some of the worst, Netflix are scraping the barrel this month) of what's New On Netflix in November 2020, on Man of Many.
You'll also like:
New On Netflix in October 2020
New on Netflix in September 2020
New On Netflix in August 2020
Best New Netflix Series
The Crown: Season 4
The greatest supervillain origin story ever told is now rollicking into its fourth season. Expect more tea to be spilt as the 1980s Elizabeth clashes with Prime Minister Margaret Thatcher while Prince Charles enters a 'tumultuous' marriage with Lady Diana Spencer. We expect this season will have The Crown's legal council wriggling around uncomfortably in their chambers. This writer personally can't wait to find out how the woman behind the face on some of our money gets out of this one.
Release date: 15th November 2020
Love and Anarchy
A quick warning in advance that there's some NSFW content that lies ahead, so watch out if you're reading this at the office. Or don't, if you're going by Love and Anarchy's idea of what's OK in a professional setting. The show follows Sofie; a career-driven consultant and married mother of two, as she gets an assignment to modernise an old publishing house. On the J.O.B she meets young IT technician Max, and an unexpected flirtatious game begins, which starts with a few naughty pics and progresses to straight-up crime.
Release date: 4th November 2020
Paranormal
Based on the best selling thriller novel series with the same name by Ahmed Khaled Tawfik, Paranormal is the story of Refaat Ismail; a cynical hematology professor with a dark sense of humour. He's a supernatural sceptic that has his world turned upside down and his lifelong scientific convictions questioned after he begins to experience paranormal activities. Whilst this one is a touch late for the Spooktober festivities, we're confident it'll give you the weekday fright you so crave.
Release date: 5th November 2020
DASH & LILY
CHRISTMAS SHOW ALERT! Starring that dude from 'Smilf' Dash & Lily will see opposites attract at Christmas as the cynical duo of the same name trade messages and dares in a red notebook they pass back and forth around New York City. The movie's tagline says it all; 'This Season, DARE to fall in love'. If you're reading this with intrigue, it's already too late for you.
Release date: 10th November 2020
Undercover: Season 2
As it always does in cop thrillers, the line between justice and revenge begins to blur when Kim's hunt for illegal arms dealers plunges our noir cop Bob into a dangerous new undercover operation.
Release date: 9th November 2020
Best New Netflix Film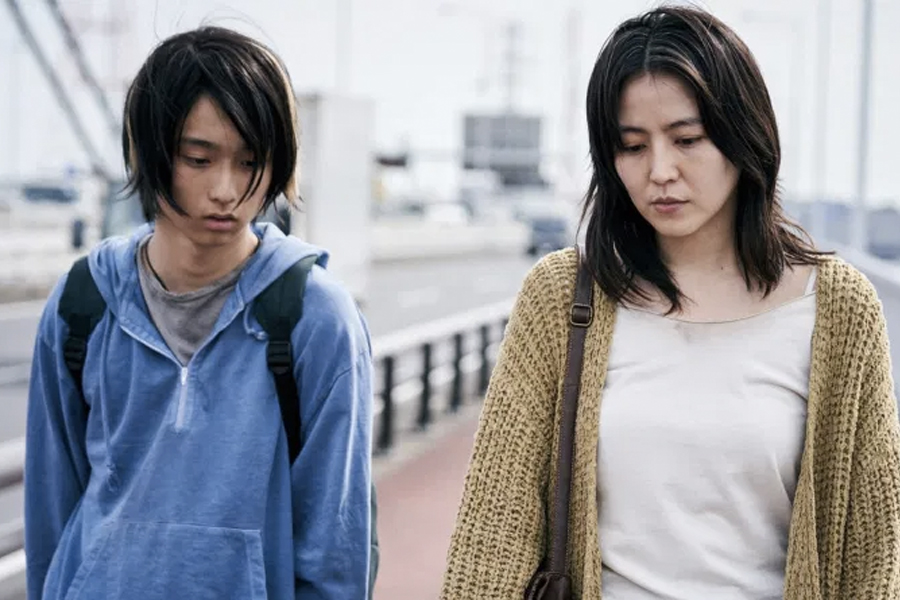 Mother
Thankfully not a remake of Arronovsky's torturous 'Mother!', this new Netflix flick is still gritty enough to warrant a look-in. Main character Shuhei's erratic mother feels threatened when he starts to awaken to a world beyond her distorted control, sending the family hurtling towards tragedy. Maybe it is a remake…
Release date: 3rd November 2020
Operation Christmas Drop
In precisely what the soul of the world needs right now, a by-the-book political aide falls for a big-hearted Air Force pilot. Weirdly enough, the romance goes down while said aide is looking to shut down his tropical base and its airborne Christmas tradition. Be warned, it looks corny AF, to the point of offensive.
Release date: 5th November 2020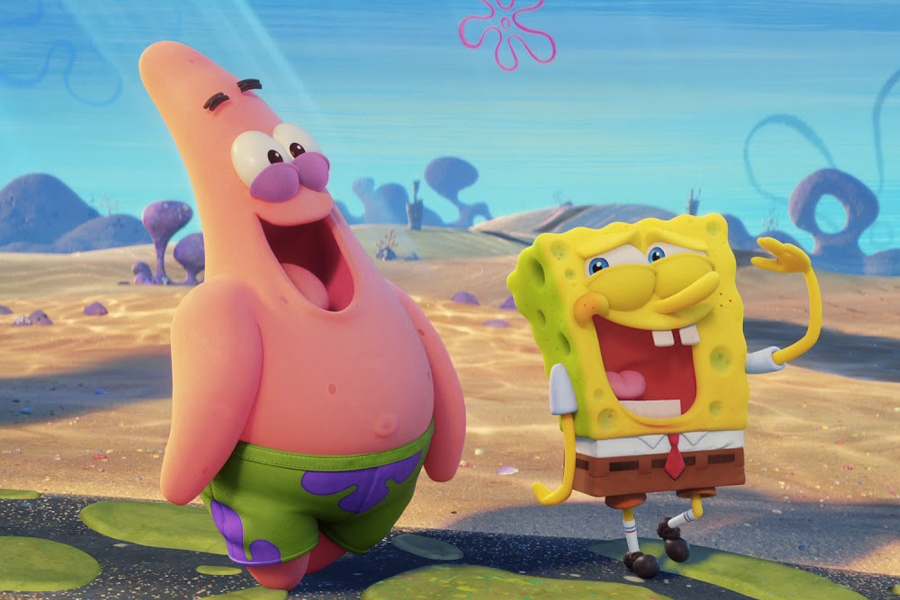 The Spongebob Movie: Sponge on the Run
While this writer doesn't really 'get' the whole Spongebob thing, he's been led to understand that its a minority view. Apparently, there's a lot of 'bobbers' or 'spongeheads' out there who think Patrick doesn't look like a penis – and that the show is worth watching. To those people, this movie is likely welcomed news. So we guess this is the part where we tell you what happens, and with this in mind, please prepare your brain for what is quite a layered plot: when his best friend Gary is suddenly snatched away, SpongeBob takes Patrick on a madcap mission far beyond Bikini Bottom to save their pink-shelled pal. Cool.
Release date: 5th November 2020
What We Wanted
This is quite possibly the most French trailer ever, featuring a moody cigarette of a teenager moping in his swinging egg-chair. Moving on: 'What We Wanted' is a Drama movie. We think. Following a couple facing fertility issues who find their marriage tested on a vacation to a Sardinian resort (must be nice!). The film's conflict comes from a family next door. We can only assume that moody scarecrow boy who survives on nothing but poetry and tears, tries to murder somebody. Or steal someone's copy of 'Back To Bedlam'.
Release date: 11th November 2020
Best New Netflix Comedy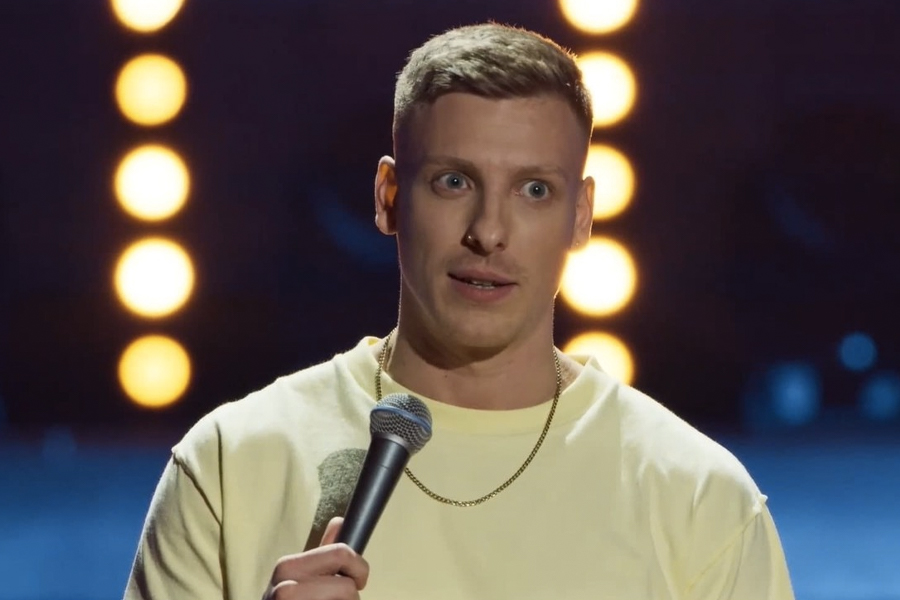 Felix Lobrecht: Hype
No-holds-barred comic Felix Lobrecht tackles "woke" culture, the downside of success and getting older – though still not feeling like an actual adult. Which is something we can all probably empathise with.
Release date: 3rd November 2020
Aunty Donna's Big Ol' House of Fun
Australian comedy group Aunty Donna star in this hybrid of narrative and sketch comedy about three roommates making their way through an absurdist world
Release date: 11 November 2020
Best New Netflix Documentary
Carmel: Who Killed Maria Marta?
Another Netflix 'whodunnit' for ya: a woman is found dead in her bathtub, with a puddle of blood nearby. Her husband theorises she had an accident. But an autopsy tells a different story. It's no 'Tiger King' but it'll do.
Release date: 5th November 2020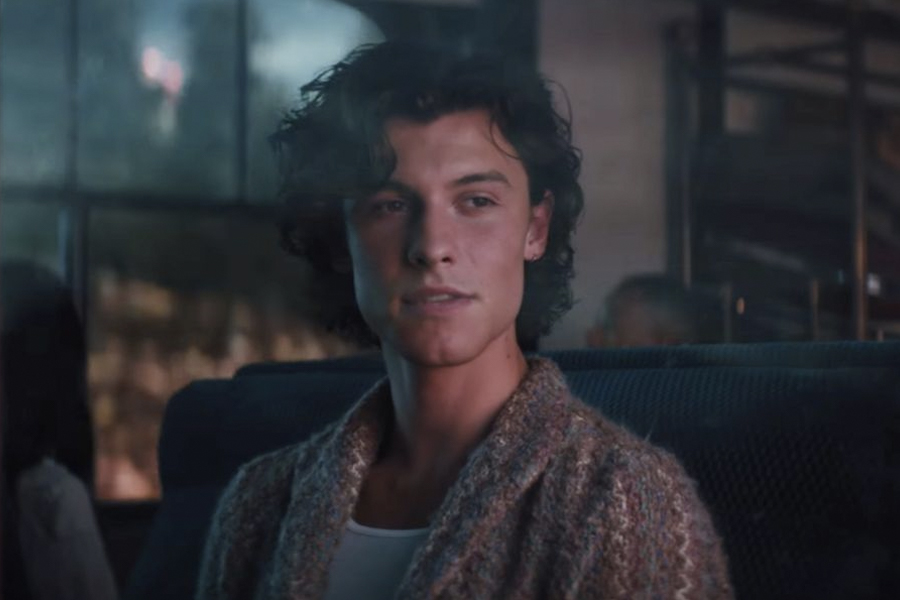 Shawn Mendes: In Wonder
The documentary of the century is here. Over the course of a world tour, this "unguarded" documentary follows Shawn Mendes as he makes sense of his stardom, relationships and musical future. Must be hard to be a pop star.
Release date: 23rd November 2020
Best New Netflix Anime
Great Pretender: Season 2
The only trailer we could find for this was a super racist English dub. So instead we've popped a Queen classic above, for your viewing pleasure. Back to business. The Great Pretender S2 follows Makato after their string of successful cons, as he decides to leave Laurent's team. But the web of deceit binding them together goes farther back than he knows, so he'll probably end up working with Laurent again.
Release date: 25th November 2020
You'll also like:
New On Netflix in October 2020
New on Netflix in September 2020
New On Netflix in August 2020