SXSW Sydney 2023: A Guide to the Best Events
South by Southwest (SXSW) is a futurist conference and festival that's been an annual fixture on the international event calendar since it debuted in 1987. Staggering in its scale and the richness of its offerings, SXSW never fails to deliver and the 2023 event kicks off this Sunday for a week-long celebration of science, technology, marketing, and the creative arts. However, there's a significant point of difference this year. For the first time in its long history, SXSW is relocating from Austin, Texas, and setting up shop in Man of Many's hometown of Sydney. And as you can probably imagine, the Man of Many office is abuzz with anticipation for SXSW Sydney 2023.
Over the course of the coming week, the Harbour City will play host to thousands of performances, screenings, demonstrations, and more panel discussions about artificial intelligence than you can shake a ChatGPT at. We have to say that it all looks pretty incredible. But with an event on this scale it can be hard to know where to start when it comes to figuring out your own personal program or schedule. With that in mind, welcome to Man of Many's guide to SXSW Sydney, where we've collated all the best events that you simply can't afford to miss.
SXSW Sydney 2023 Event Guide
SXSW Sydney 2023 is running from October 15th to the 22nd, and every day will feature events across the festival's Session, Conference, Music Festival, Screen Festival, Gaming Festival, and Participating Brands categories. Below we've broken down the best events taking place on each day—if there's a particular day you're attending feel free to jump there by clicking on it in the Table of Contents above. With that out of the way, let's dive headlong into the exciting (if slightly overwhelming) majesty of SXSW Sydney 2023.
Note: Click on any of the event names in the list below for further info.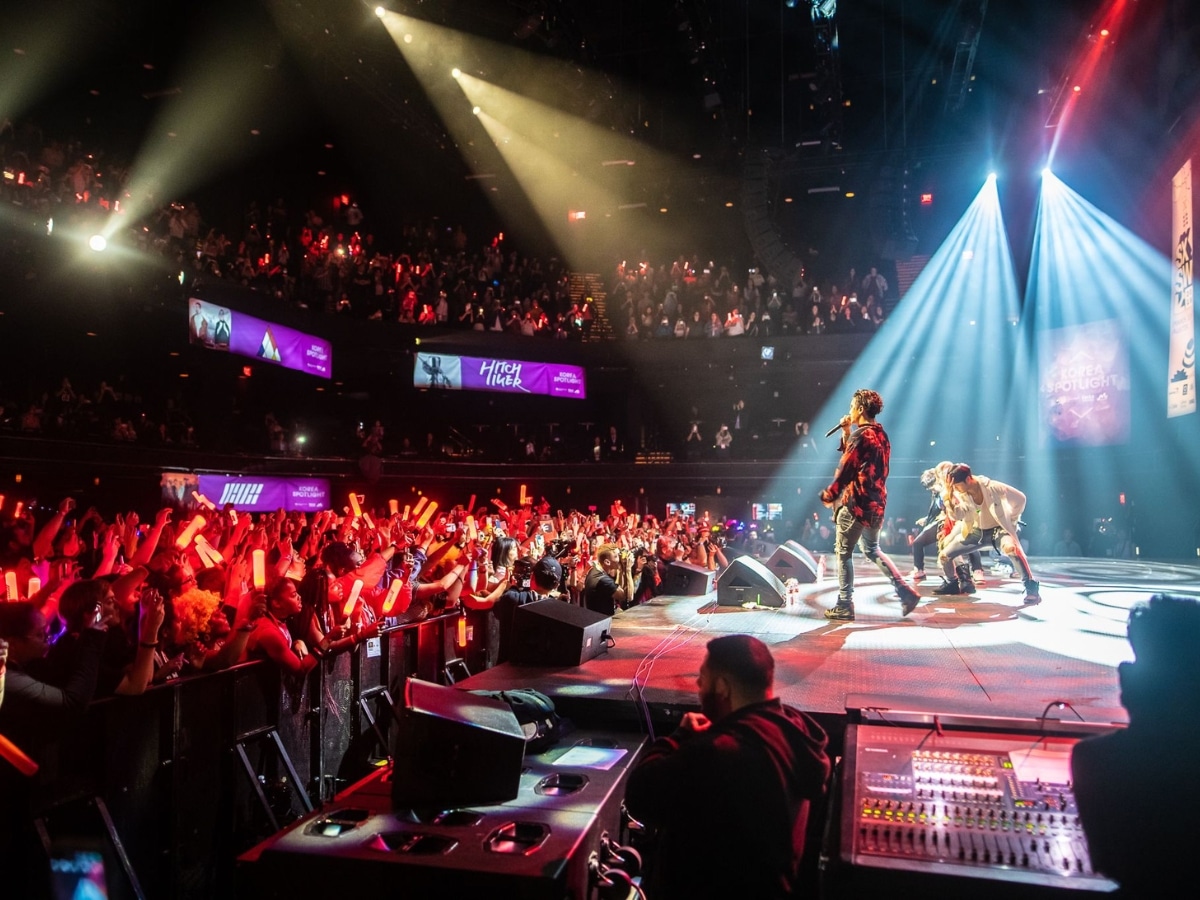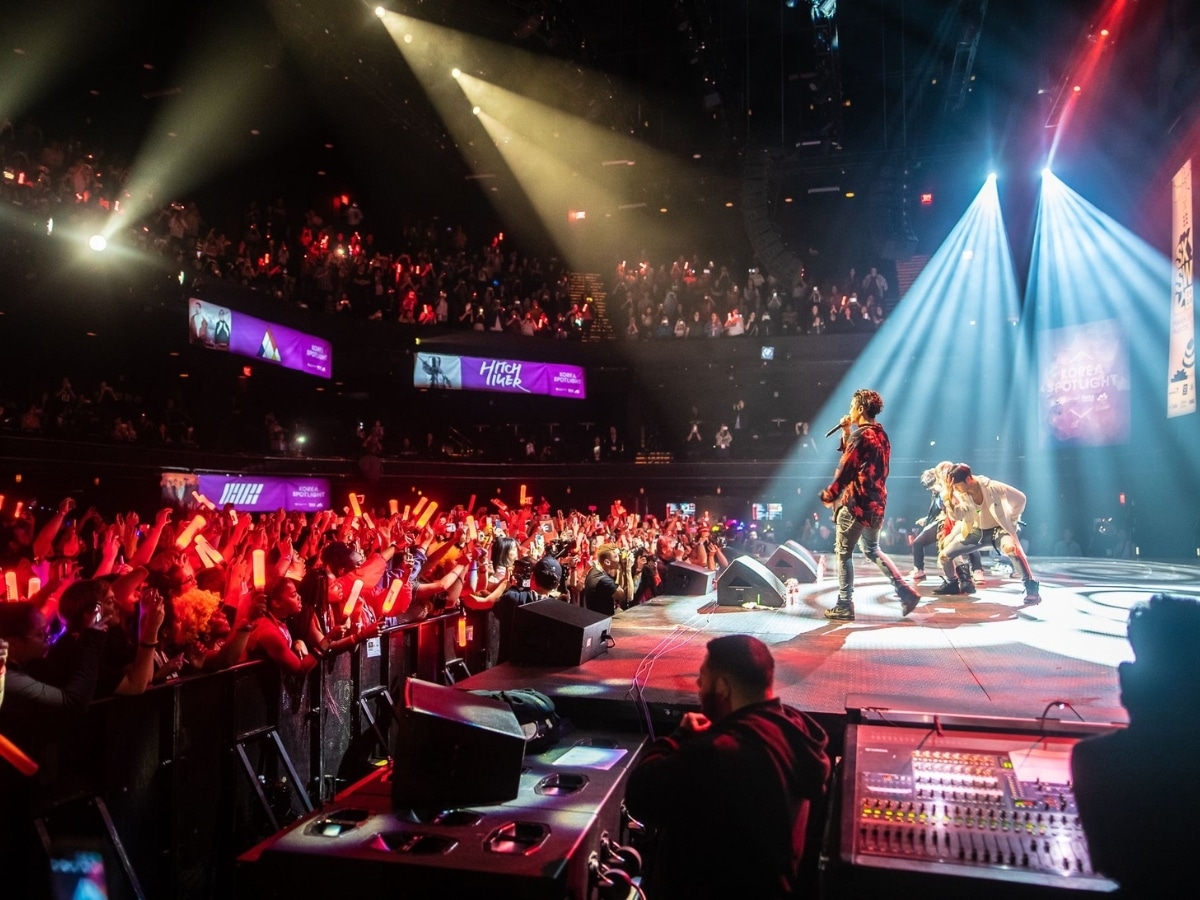 Sunday, 15 October
What's the best way to kick off an event that gathers the elites from a range of disciplines for a multi-day celebration of their achievements and hard work? Just ask the Olympics. SXSW Sydney's opening ceremony will feature a range of performances from the likes of Eric Avery, Jannawi Dancers, and Bow & Arrow,a dn will be the perfect way to kick off a week to remember.
Consistently one of the most interesting (and interested) people in Australian broadcasting, Adam Spencer is always a man worth listening to, particularly if you're fond of an obscure fact or two. Here he'll be joined by some of the sharpest brains SXSW has to offer for a conversation that is sure to leave attendees with a lot to think about.
Don't miss the Australian premiere screening for this Aussie thriller that's rocketed to the top of our must-watch list. Recalling the classic outback nightmare fuel Wake In Fright, this flick examines drinking culture and toxic masculinity in ways that couldn't be more timely.
As an added bonus, The Royal Hotel's director Kitty Green will also be in attendance. Doors open at 4:00 pm with the event commencing at 5:00 pm.
---
Featured Video from Man of Many
---
After The Royal Hotel's Aussie premiere, the Screen Festival is hosting a celebratory bash. There'll be food trucks, drinks from the Young Henry's Ba, and DJ sets from the likes of Go-Jo and Harvey Sutherland. Sounds like perfect way to wind down after having the sh*t scared out of us in the cinema.
You'll also like: Apple Spatial Audio in Mercedes-Benz Conquers the Next Audio Frontier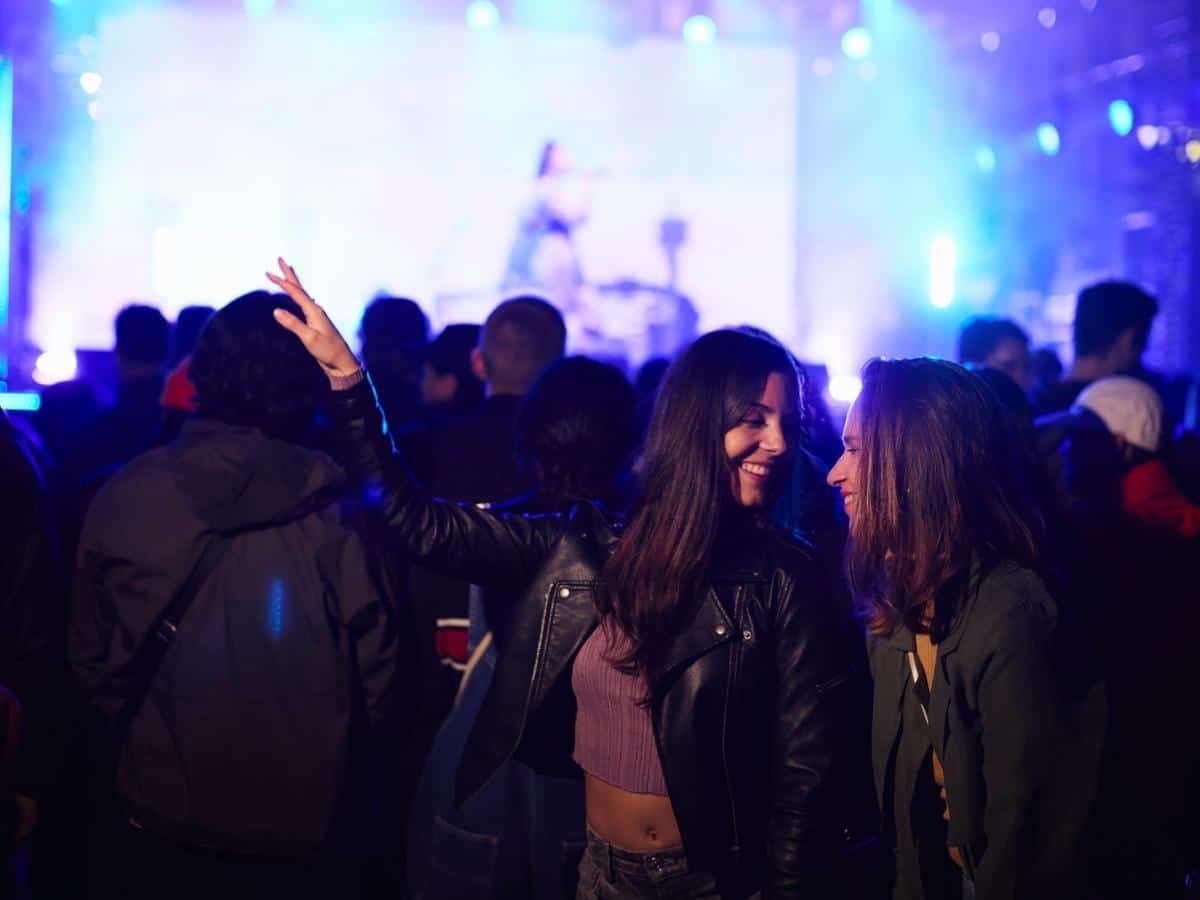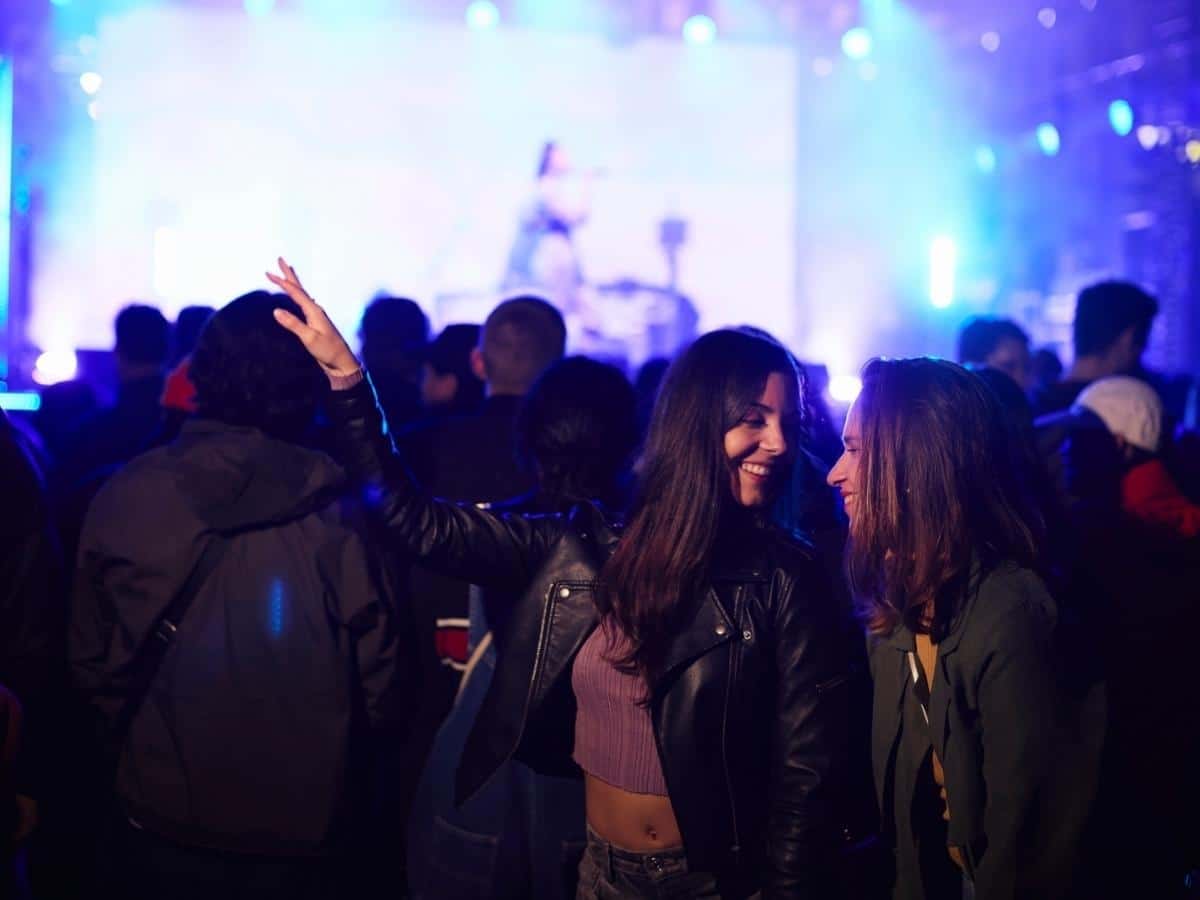 Monday, 16 October
SXSW Sydney 2023 is sure to be overflowing with discussions on artificial intelligence. This panel session will feature two leading experts on generative AI—Kellie Nuttall and Lucio Ribeiro—who will be out to debunk the fiction and reveal the facts around this exciting (if concerning) new tool and its potential applications.
Hands up if you don't love Lego. No one? Just as we thought. This panel will challenge the idea that playtime is a waste of time (no arguments from us), and will feature LegoMaster's The Brickman (aka Ryan McNaught), along with internationally awarded academic Professor Pasi Sahlberg and SuperConnect creator Dr Kate Raynes-Goldie. They'll explore how playing builds our creativity, adaptability, and conflict resolution among other things, as well as explaining that this process doesn't stop once we grow up. Anyone still have any of those Lego pirates they'd like to lend us?
By now we all know you need to keep both eyes on the Big Tech conglomerates if we don't want them profiting from online harm. This session will explore what can be done to secure better outcomes and prioritise safety without undermining profit. And then there's that whole AI thing rearing its head again, but in this case it could be used to better shine a light on tech companies and in order to hold them accountable. Sounds good to us.
Former Australian of the Year and founder of Get Skilled Access wants to see what happens when the one in six Australians with the lived experience of a disability are included in the discussion around shaping a more accessible world. This open session will explore the ways creative technologists, industry experts, and those with disability can unlock a more accessible future that benefits us
Are we ready for a post-antibiotic future? No. Should we be concerned? Absolutely. While unlikely to be a feel-good session, this is sure to be fascinating as it explores the way superbugs (or antimicrobial resistant microorganisms) already kill more people each year than HIV and malaria, and just what, if anything, can be done about it.
Every day during SXSW, Suntory Minus 196 is putting on quite the spectacle from midday until 10:00 PM. Stop by Tumbalong Park and you simply can't miss the brand's enormous 12-metre vending machine, which is so much more than an upscaled drink dispenser. Inside, visitors will be greeted by a garden that provides the perfect spot to relax with a beverage, a first-floor demonstration of the brand's Freeze Crush Infusion technology, and a rooftop bar with impressive views of surrounding Tumbalong Park and Darling Harbour. Plus, Suntory Minus 196's vending machine is open to the public, not just those lucky enough to secure SXSW badges, wristbands or passes.
We love a short film in the Man of Many office—you might say we dabble in making them ourselves—and so we're keen to check out this collection of short flicks from around the world with a focus on storytelling from a cross-section of emerging voices.
Using cutting-edge computer graphics to harness the aesthetic of Chinese ink paintings, this looks to be a film experience unlike any other. The film follows Shenxiu as she falls overboard during a cruise and lands in a mysterious restaurant named Deep Sea, which is carved out of an old submarine. From there the strangeness only builds. To say more would likely spoil something that looks to be quite special.
This fascinating documentary explores the psychological impact of separation that comes with long-distance space travel, following NASA psychologist Dr. Al Holland as he works to keep astronauts mentally stable in space, all while we prepare for the years-long journey to Mars.
The World Premiere of Gabriel Gasparinatos' documentary about Australian drill rap pioneers ONEFOUR is a must-attend event. Enough said. Doors open at 6.30pm.
This much-loved anime from 1995 (not the very ordinary 2017 live-action remake) about a cyborg policewoman returns to SXSW, having premiered at Austin in 1996. Welcome back, Major.
This flick looks like the spiritual successor to the likes of Kung Pow: Enter the Fist and The Foot Fist Way, but only if either were in 1973 on the USSR-China border. Either way, we're in because it looks hilarious.
You'll also like: IMAX Sydney Finally Opens its New Gigantic Cinema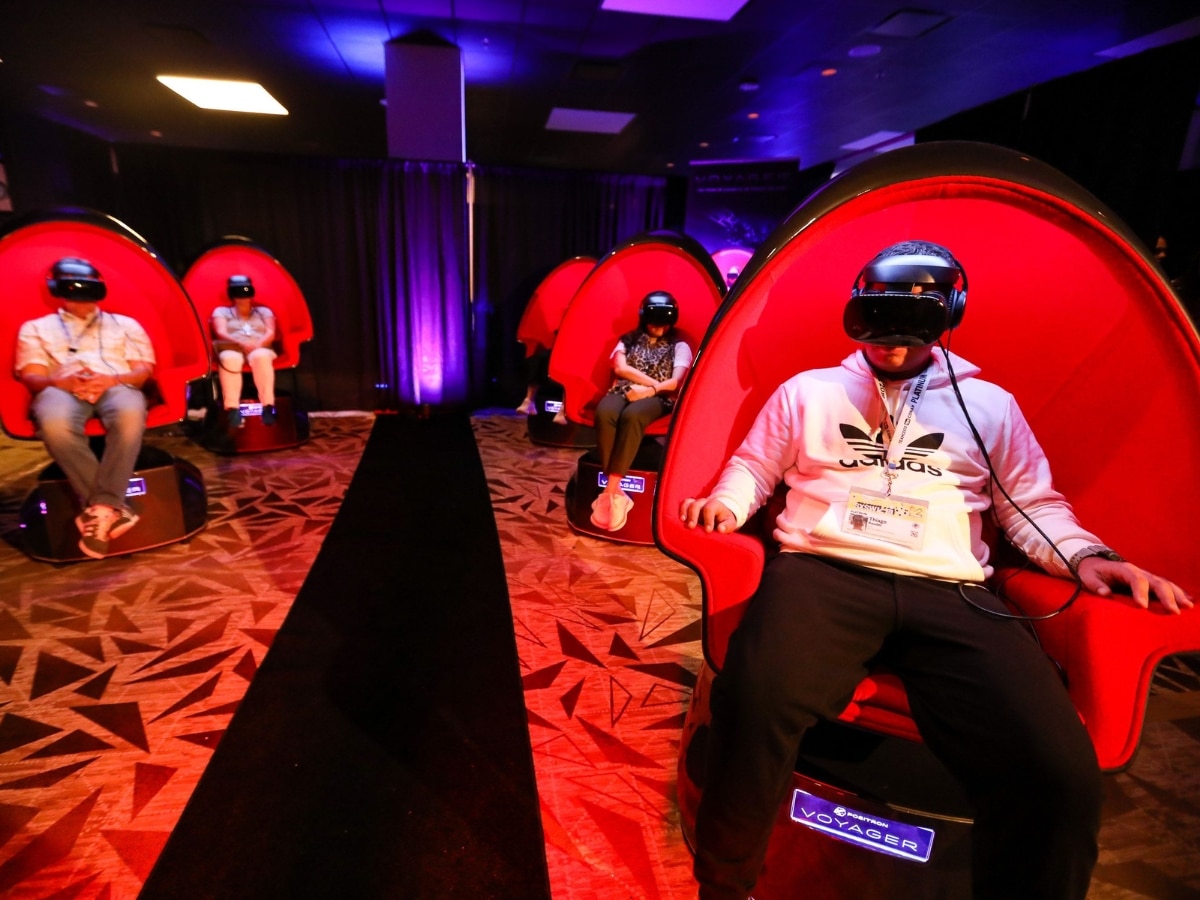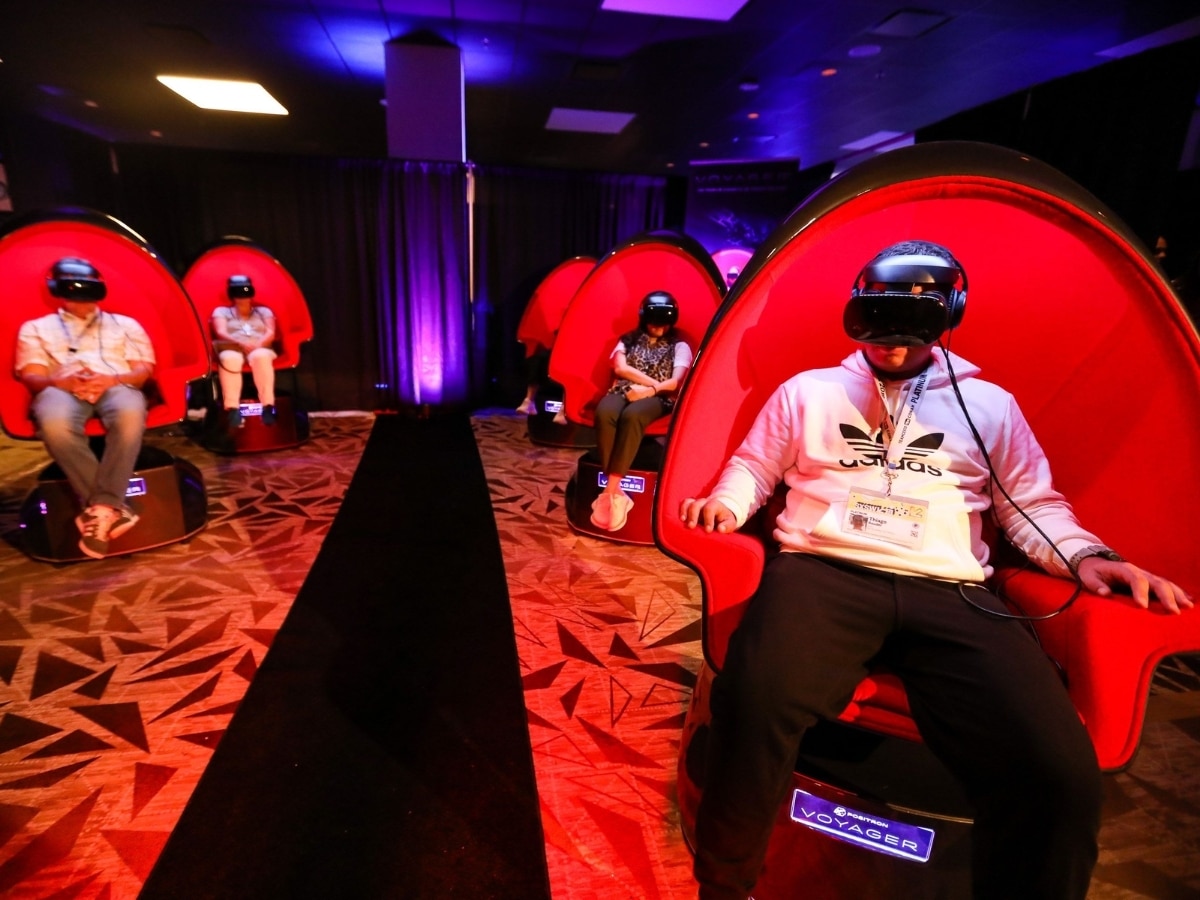 Tuesday, 17 October
The ocean is essential to our survival in an increasingly uncertain future, and yet less than three per cent of it is protected from the scourge of human activity. This session will see Patagonia Global Sports Activist and co-host of Waterpeople podcast Dave Rastovich lead a conversation on why this has to change and fast.
Can machines replace human creativity? Or is there something unique about the process people go through to make things. This session aims to explore that and we're curious to see what they find.
Whether you choose Ryu or Ken, Blanka or E Honda, it doesn't matter so long as you're willing to prove your mettle against fellow Street Fighter VI enthusiasts. Sounds like a fun way to pass the afternoon if you ask us. Hadouken!
If you didn't get enough AI chat in The Great Creativity Wars session, this panel will have a crucial point of difference in that it will include the subject in the conversation. By that we mean that a fifth spot on the panel will be taken up by an AI that will respond to comments and offer insights from its own unique perspective.
This chilling Pakistani-Canadian co-production is a powerful allegory that explores a secret romance turned the stuff of nightmares. Buzz is building around this flick, so catch it before everyone else via its Australian premiere at SXSW.
Landing in Australia directly from the Sundance Film Festival 2023, this gritty flick follows a Native American hustler who kidnaps her niece from the child's white grandparents, before heading on a road trip to the state powwow in an effort to save her family. The hype is real for this one.
If you see one flick at SXSW that features Hugo Weaving going feral in the bush, make it The Rooster. Then stick around for a Q+A with director Mark Leonard Winter after the screening.
What better way to see what the hype is about with this cult artist on the rise than at SXSW? A hook-laden mix of early-80s post-punk and SoundCloud rap, his is a sound that could not have emerged in any other era.
This clever movie transforms the recording of a podcast into a riveting thriller. Starring Australia's own Lily Sullivan, who we last saw in Evil Dead Rise, it's a remarkable exercise in fear and anxiety. We can't wait.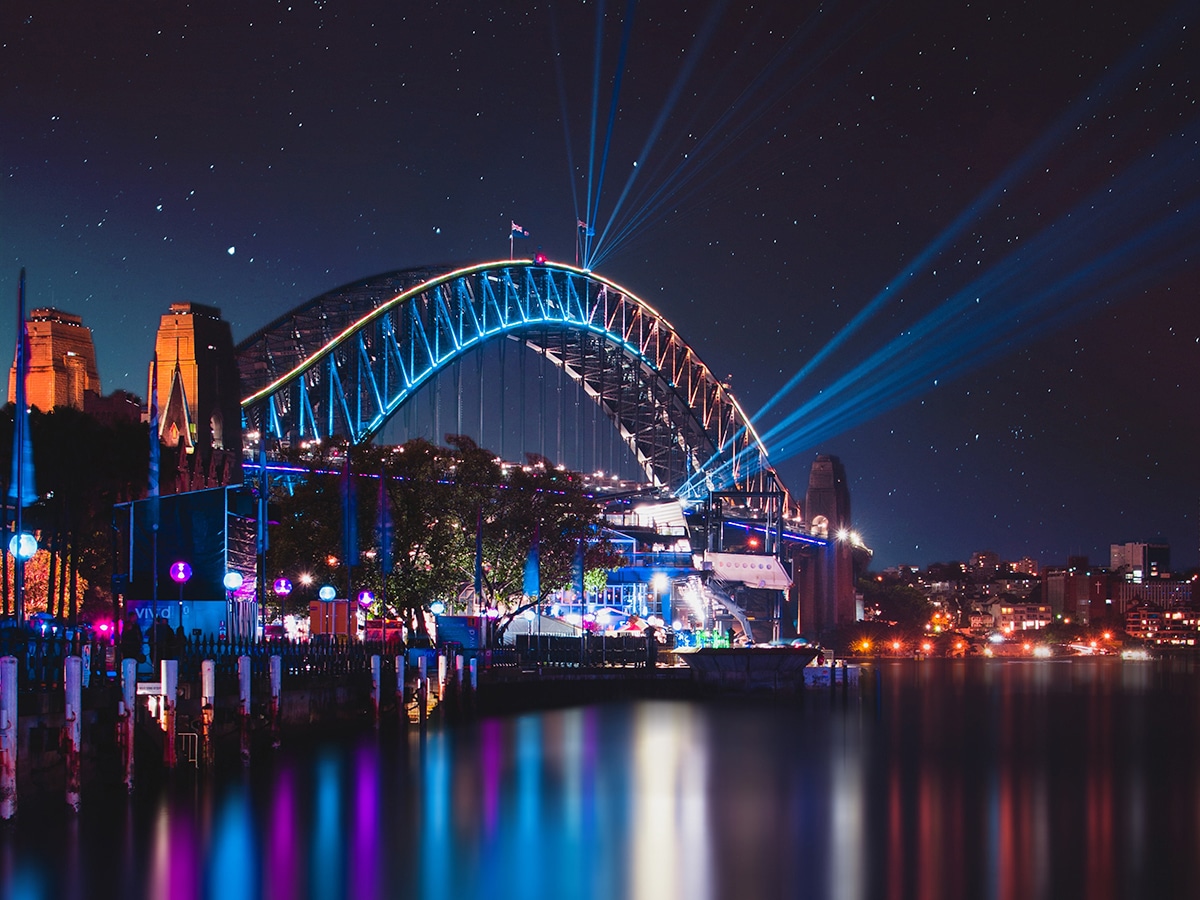 Wednesday, 18 October
Pass the shrooms! This panel explores the integration of psychedelic therapies into healthcare and looks at just how we might all soon benefit from taking a little trip.
This yet-to-be-released game is ideal for those who like the difficulty turned way up. Fancy a 2.5D rage-inducing journey into Dante's Inferno? In that case, this precision platformer is a must-try at SXSW 2023.
We thought Winnie-the-Pooh: Blood and Honey was the most disturbing take there was to be had on the beloved bear. Nope! This game has you play as a virus in ol' Winnie's body. From there, you can grow mutations and stop his friends from containing you. Grim, but fun!
In our post-crypto crash world, what's next for the blockchain industry and NFT space? While many are understandably happy to dance on their digital grave, this panel will explore whether the story contains chapters yet to be written.
The world of indie gaming is a fascinating place and what better place to find out what it's all about than at the BitSummit Showcase, where you can play some award-winning games and preeminent titles from the APAC region as selected by Japan's largest indie game festival.
There's something impossibly cool about stunt performers. Whether it's the mastery of their own physicality or the way they court danger, they hold a special place in the imagination. This mind-blowing live demonstration of stunt work, will feature performers from films like Mad Max: Fury Road, Thor: Love and Thunder, and Hacksaw Ridge, so it's a unique opportunity to see the incredible passion that goes into making films like that so impressive.
Take a break from all the brain food and enjoy a Young Henrys beer while listening to your favourite rock classics covered by an all-star line-up of musicians, including Dan Sultan and members of The Preatures, The Delta Riggs, and True Vibenation.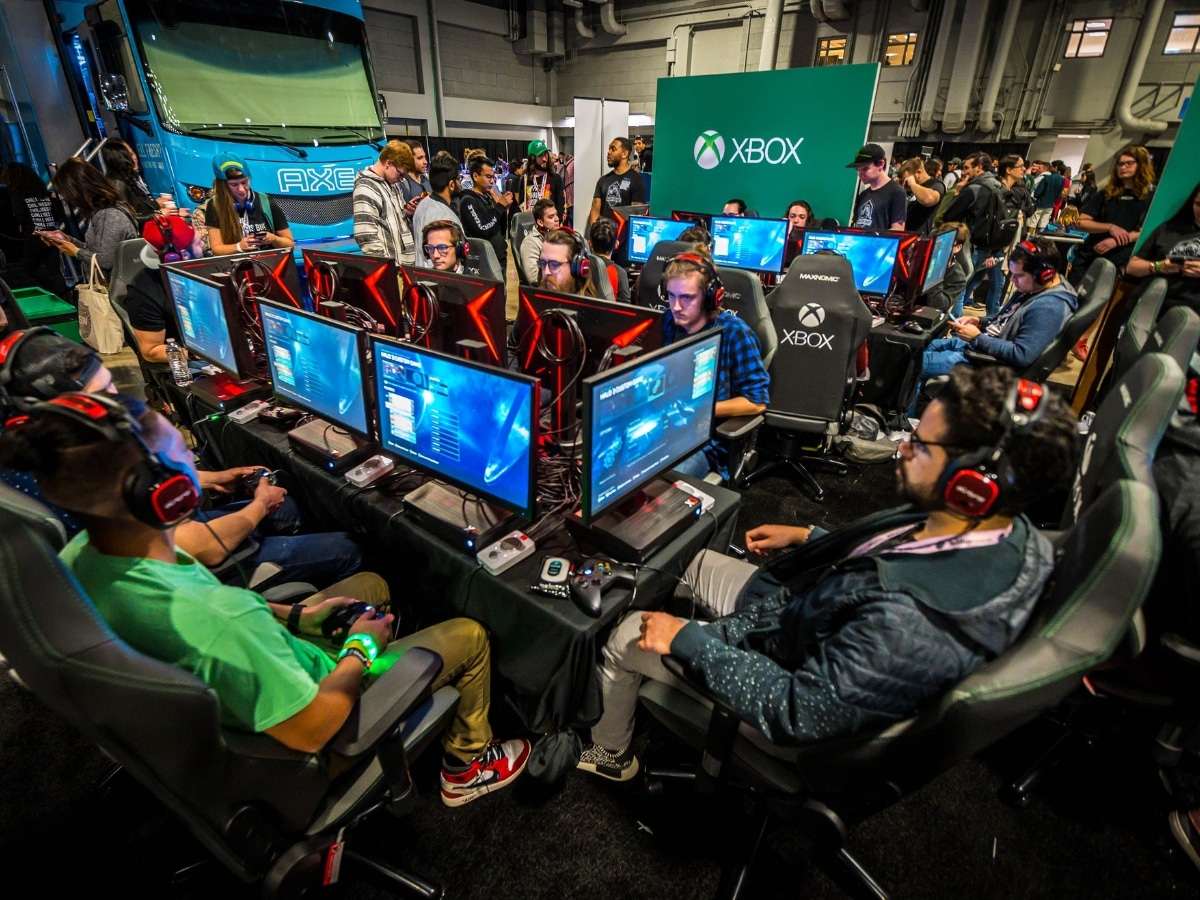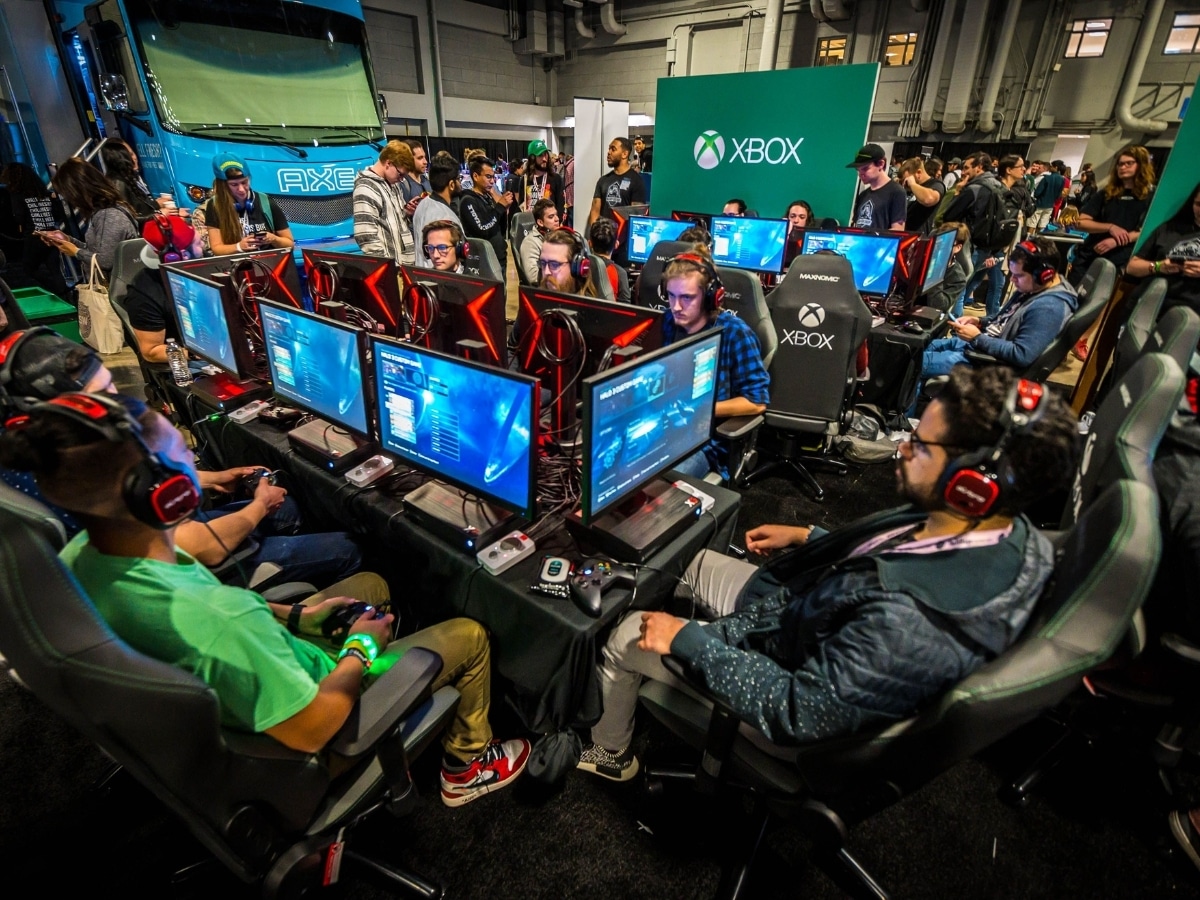 Thursday, 19 October
Arguably the biggest draw of SXSW 2023, this celebration of the 50th anniversary of hip hop features superstar Chance The Rapper as he engages in a conversation about the music genre that has made him a household name around the world.
In the current state of the world, we could all do with a little optimism. From climate change and food insecurity to pandemics and an ageing population, 2050 is looking bleak. But this panel is determined to challenge the doom-and-floom projections, and look to the future with radical optimism. We're not sure we can be convinced, but we can honestly say that we'd like to be.
Making its Australian premiere at SXSW 2023, this action thriller deals with upper-class guilt and the violent rage of a disgruntled society, all culminating in a Mad Max-esque chase scene at its climax. Sounds cathartic.
Perfect for getting into the Halloween spirit, this horror-themed event invites guests to indulge in a range of digital and tabletop games that it claims are "drawn from the dark corners of the world". Here's hoping they have Mouse Trap.
This is just one of countless SXSW gigs taking place in Sydney throughout the week. So if indie guitar music isn't your thing you can check them all out here. However, if it is, there will be few better places to sink a beer than at this show.
If you prefer something a little dancier, Newcastle's RAAVE TAPES have you covered. Following the release of recent single 'Goodbye', head along to the triple j favourites' show for a further taste of their new collection of tracks.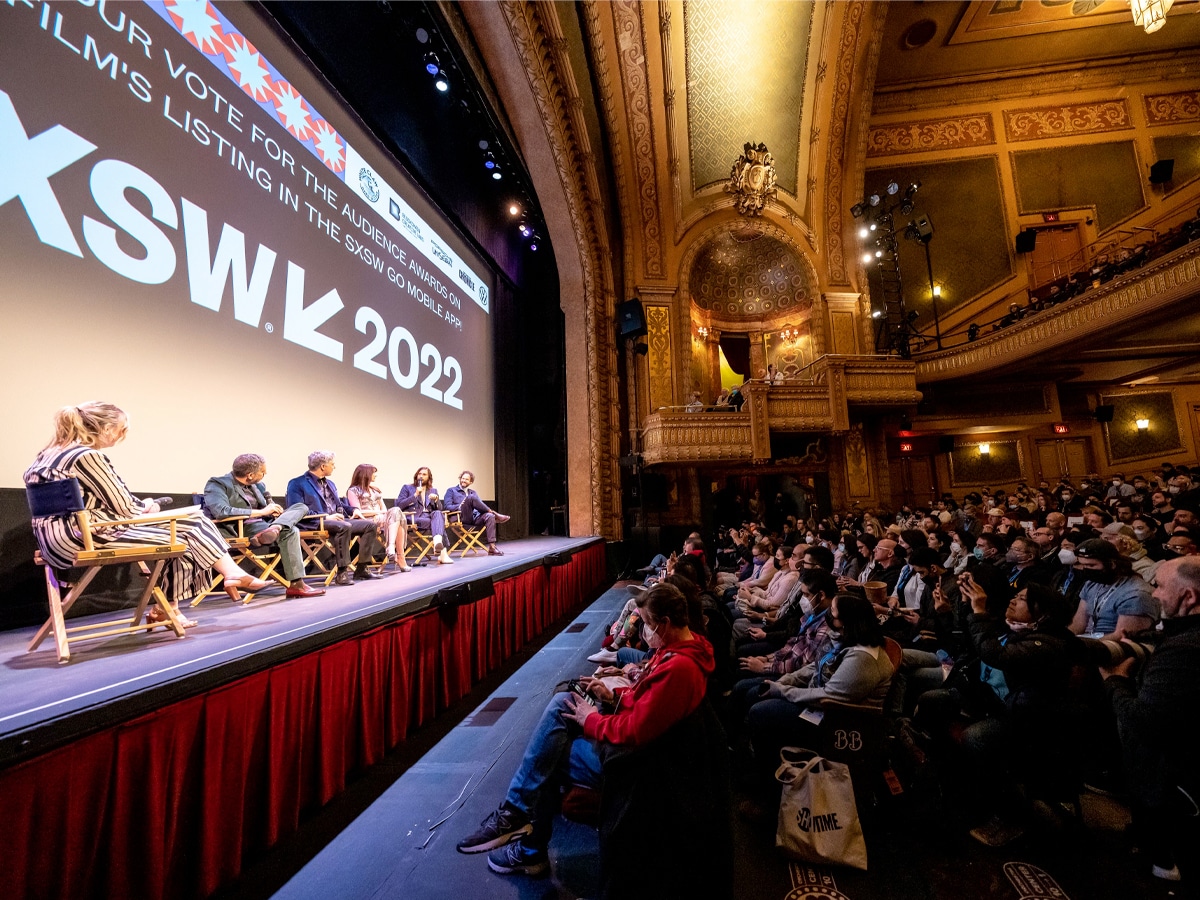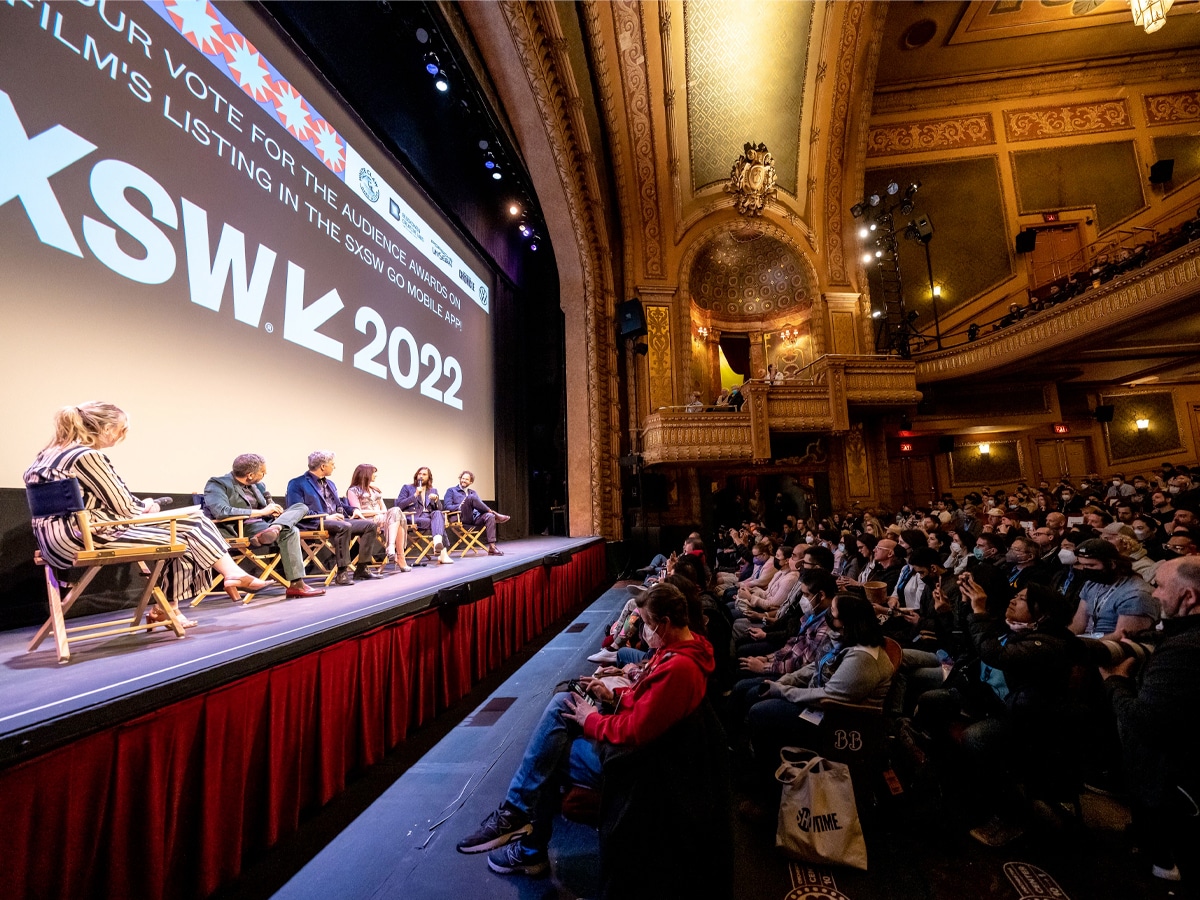 Friday, 20 October
A short fright is a good fright, just ask anyone who watched the Lights Out short film. This collection of short but spooky flicks comes from an exciting crop of up-and-coming filmmakers. Plus, look out for our friend Mark Banano from Aunty Donna in Bald Future.
This first-person sword-combat game has you pick from a range of dad archetypes before setting you free to indulge in some tactical limb-severing while wearing jorts. From there, you can customise your playstyle by uncovering dad accessories, perks, and enchanted dad shoes. If that doesn't sound like your thing—are you sure?—there are dozens of other games available for your amusement at the Grand Central. Take your pick.
While the Man of Many team just spoke with the design team from Marvel's Spider-Man 2—watch this space for more on that at a later date—you too can gain insight into what went into this massive AAA title. This session will feature a live playthrough of the game's incredible opening mission, complete with a live commentary on how the team created the game's stunning rendition of New York. All of which should be pretty fascinating seeing as this is a strong contender for game of the year.
If 100-day aged hickory roasted rump cap served alongside smokey BBQ beans, corn, pickles, cornbread, and hot sauce sounds like a good time to you, then head along to this session that will see award-winning chef Lennox Hastie—of Firedoor fame—apply his skills to Texan BBQ for the first. It'll be l;ike SXSW never left Austin in the first place. But be sure to head down to the Pumphouse from 11:30am (or earlier) to secure your spot, as seating will be limited.
SXSW 2023 is hosting the international premiere of this remarkable documentary, which follows the creative endeavours of Otto Baxter, a 35-year-old man with Down's Syndrome. Over the course of six years, the doco follows Otto as he writes and directs a foul-mouthed, autobiographical, comedy, horror, musical, set in Victorian London with filmmaker friends Bruce Fletcher and Peter Beard by his side.
Described by numerous outlets as "Australian punk royalty", These New South Whales are a force to be reckoned with and having finished 2022 as Australia's #12 most-playlisted artist on Spotify, they won't be going anywhere soon. Catch them now before they start playing (much) bigger venues.
If you're yet to see what all the fuss is about with the new generation of insanely popular global girl groups, here's your chance. Superstars XG are performing in Australia for one night only. But tickets are limited, so get in quick.
Don't miss the highly anticipated Australian premiere of Academy Award-winning filmmaker Emerald Fennell's darkly hypnotising story of privilege and desire. If you're familiar with Fennell's previous works like Promising Young Woman, you might have a sense of what you're in for. Doors open at 6:30 for a 7:30 start.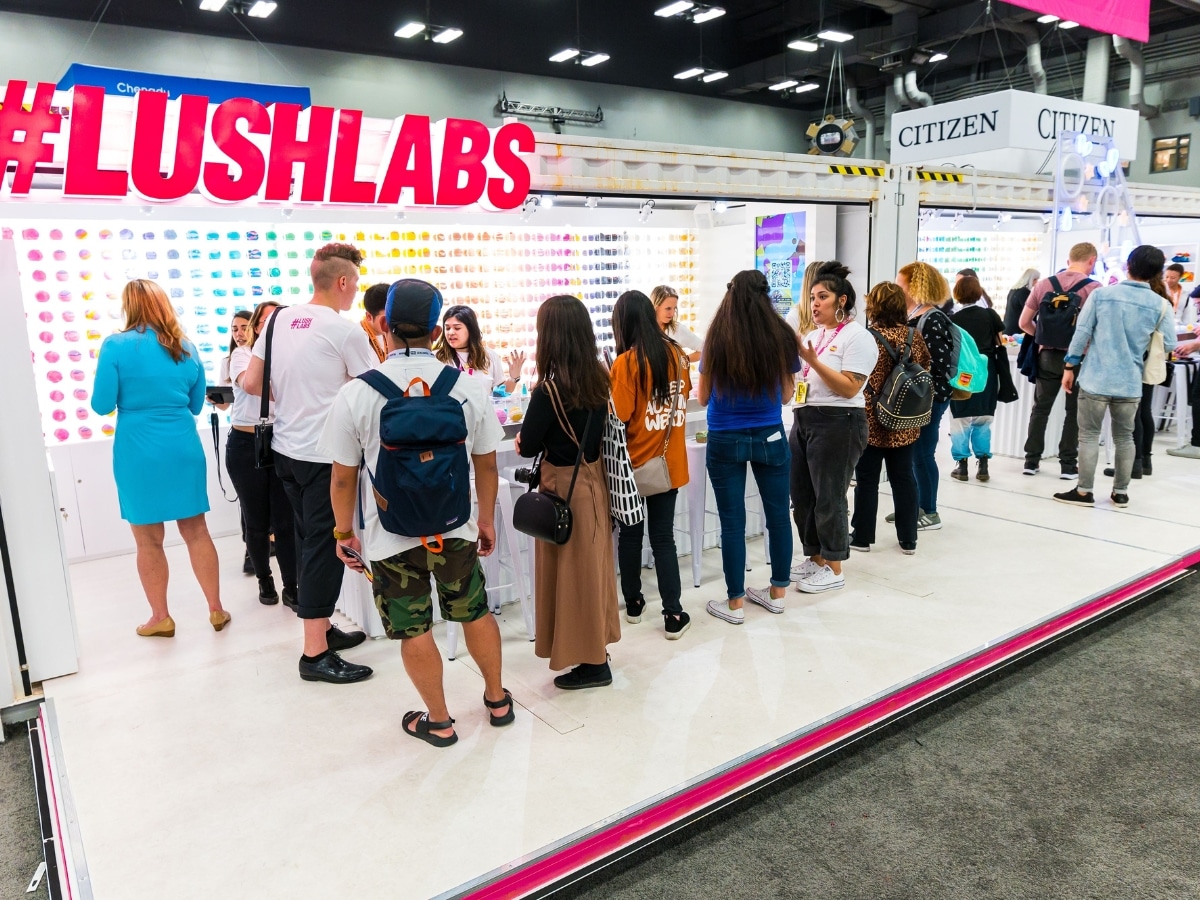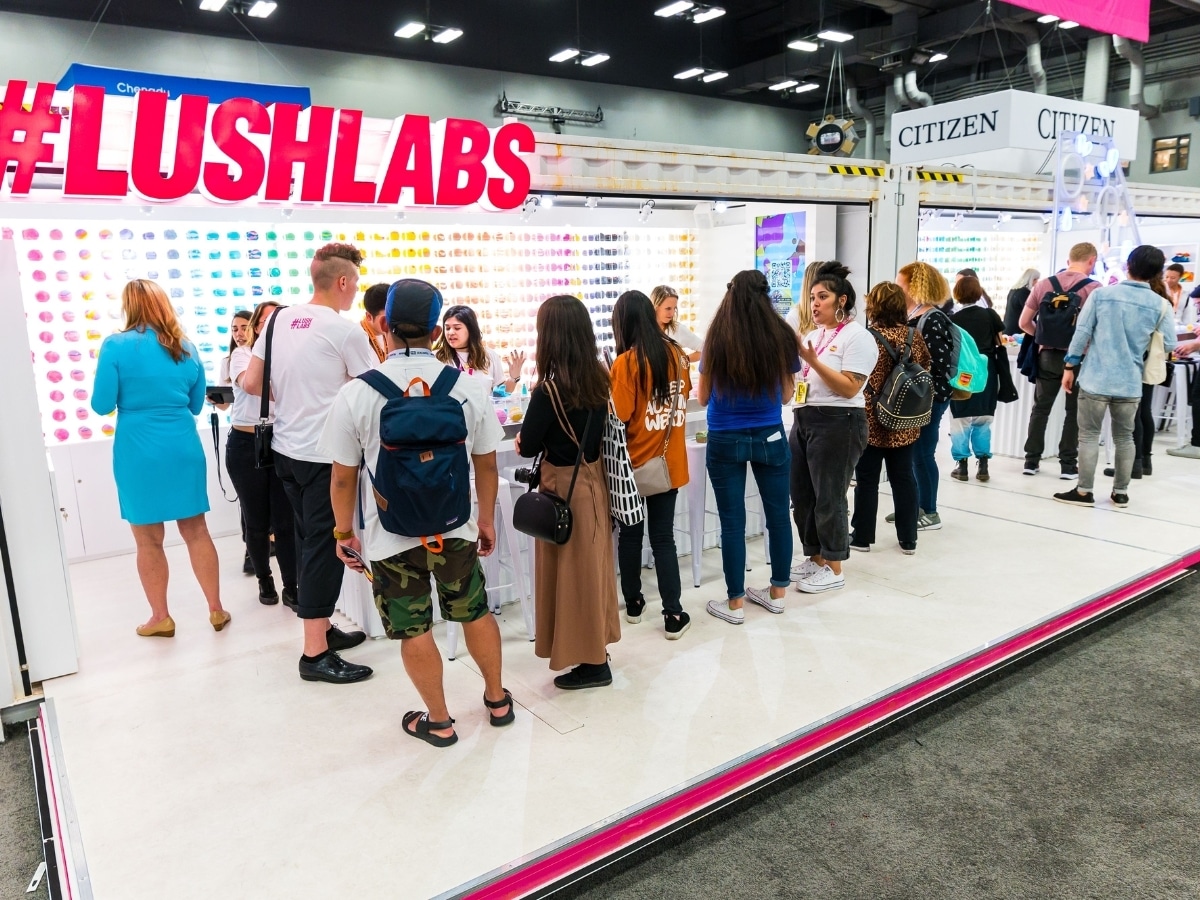 Saturday, 21 October
Another Australian premiere, this time for a documentary that follows the triumphant and tragic story of one of the most iconic musical acts of all time. Despite the bankruptcy, fallouts, illness, and death that all played a role in their story, the songs were (and remain to this day) utterly undeniable.
Like Winnie's Hole, this game was too bizarre not to include here. Combining elements of stealth, open-world exploration, and a whole lot of birds*t, this game gives players the chance to become an associate in the pigeon underworld, tasked with seizing control of the old neighbourhood by any means necessary. It won't be for everyone, but there are plenty of other options at Grand Central for you to choose from. Fuhgeddaboudit!
If you haven't noticed, Korea's cachet in global popular culture has been steadily rising for years now. This panel will explore this phenomenon—known as Hallyu—and its growing influence on everything from pop stars to movies. Taking part in the panel will be Jungjoo Park, Head of Music Korea, Spotify; Wenona Lok, Promoter, Live Nation; and Claire Tate, Label Manager, Virgin Music Australia.
If you're going to have someone narrate your documentary about the deep sea, who better than Aquaman himself? Here, Jason Momoa guides us throughout this incredible fly-on-the-wall environmental documentary about the oceans' unknown depths, and the destruction caused by a secretive organisation extracting metals in massive amounts from the seafloor. This screening will be preceded by an extended introduction with director Matthieu Rytz.
Fancy tasting two classic dishes from Louisiana? Look no further. Get your fill of gumbo, jambalaya, along with a healthy serving of hot sauce here. What more do you need to know?
Hard on the heels of his triumph with Elvis, you don't want to miss the world premiere of Baz Luhrmann's Faraway Downs, a reimagined extended version of the iconic director's 2008 film, Australia, now told in six chapters. We're genuinely puzzled by this, but equally curious about how it turns out.
Following the screening, Luhrmann will take the stage for a conversation, joined by producer and production/costume designer, Catherine Martin; cinematographer, Mandy Walker; and consultant, Steven McGregor. Electric Fields, who appears on the soundtrack, will take the stage following the conversation for a special performance.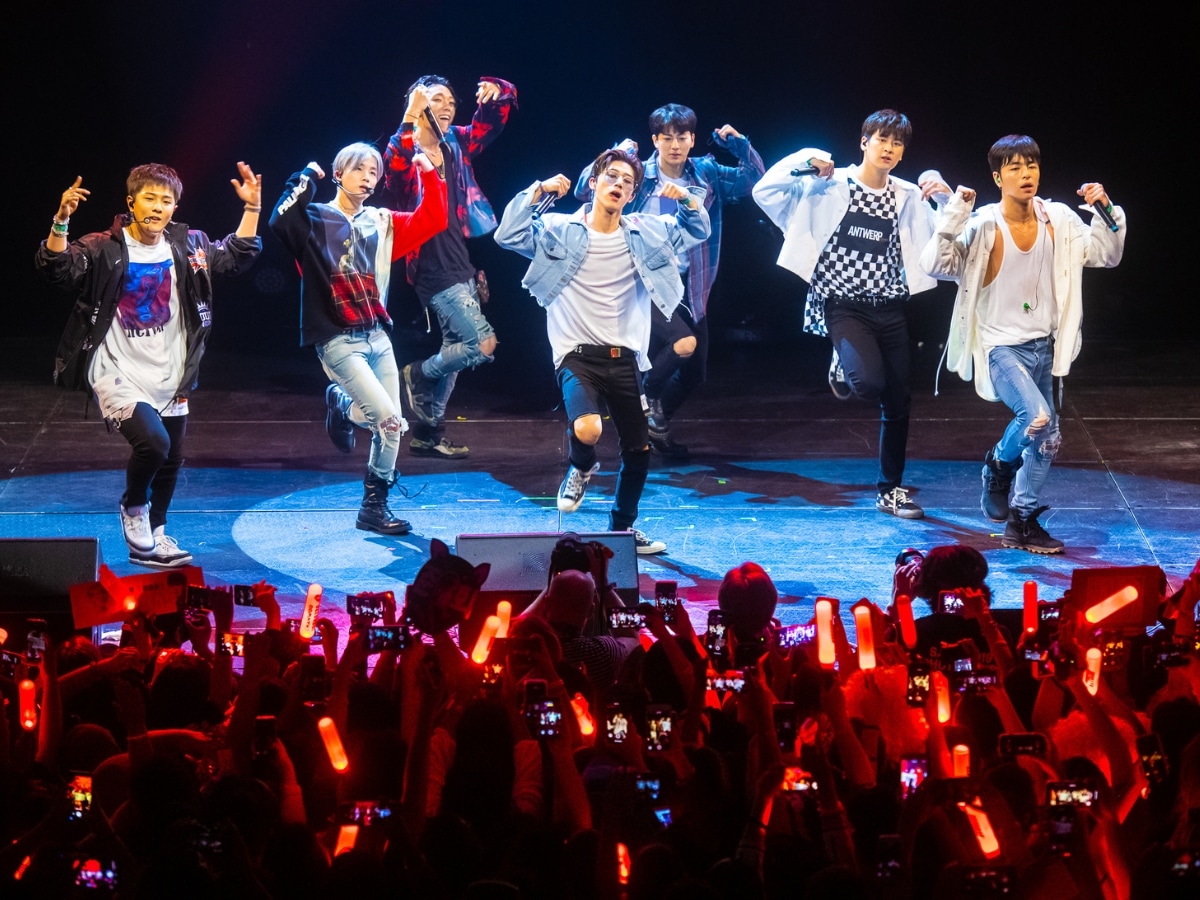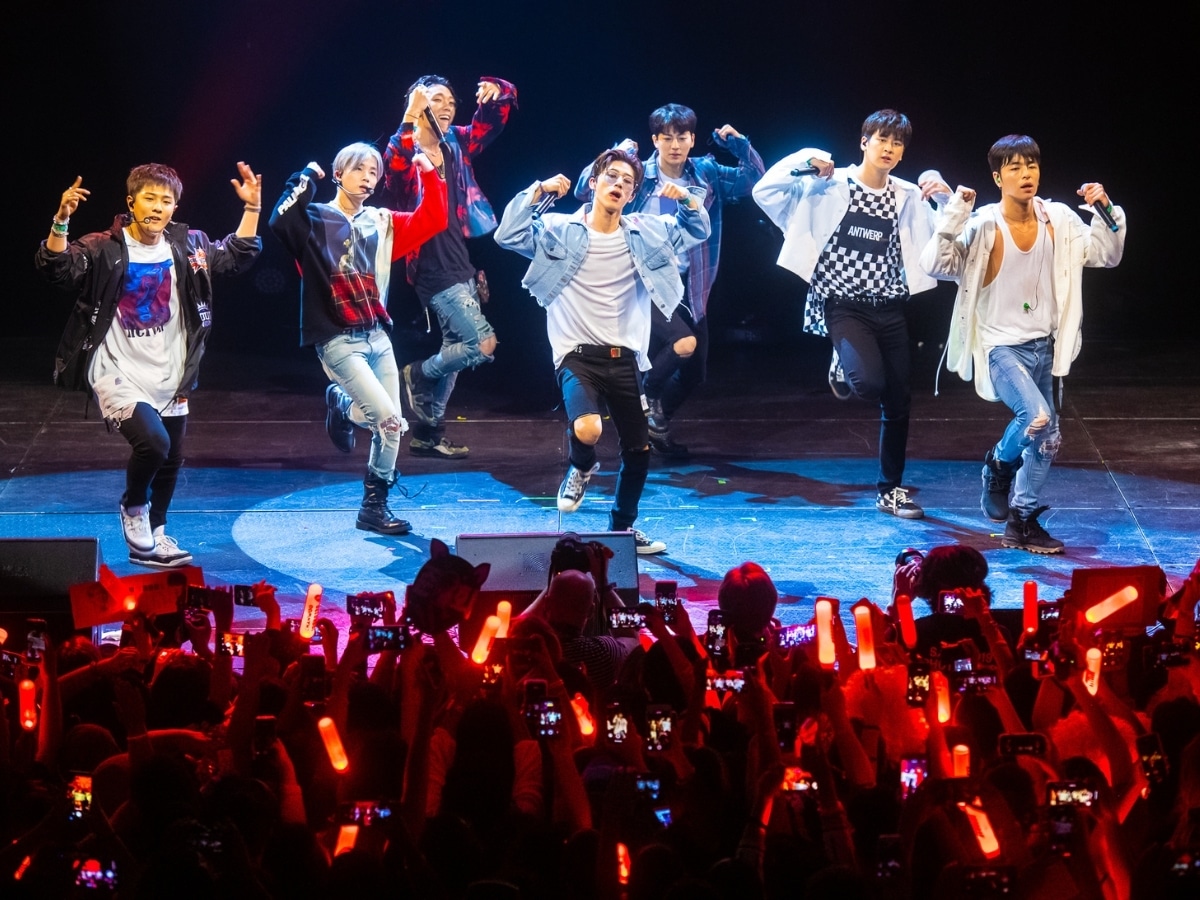 Sunday, 22 October
After a hectic week of SXSW madness, there's only one thing to way to wrap everything up before heading back to the real world: grab some friends and your yoga mats and enjoy a Sunday session to reset. Maybe follow that up with a few drinks to download on what's sure to have been a week of epic proportions.
Where Can I Buy SXSW Sydney 2023 Tickets?
To secure entry to any of the stellar events outlined above you'll need to buy a badge, giving you premium access across SXSW Sydney events; a wristband, which provides secondary access to SXSW Sydney (i.e. access is not guaranteed); or an expo day pass, providing access for a single day. Badges start from AUD$1,295, wristbands from AUD$195, and day passes from AUD$40. To discover more or to explore the full SXSW Sydney 2023 schedule, simply click on the link below.
---
Featured Video from Man of Many