12 Best Music Festivals in Sydney
It's no secret that Sydney music festivals are a barrel of good times. Sydney is one of the most well-known tourist destinations in Australia, and as the city with the largest population in Australia, it calls for enough events to keep this forever growing group of Aussies entertained! With this in mind, and when music and dance is such a huge part of Australian culture, it's no surprise that Australian music festivals are among some of the best in the world.
We're already more than three-quarters of the way through 2019 and two months away from Summer AKA 'festival season', but don't fear there's still time to work out the festival for you! Whether you're looking for world-renowned artists or homegrown talent at your music festivals, Sydney has got you covered. Check out our list of the 12 Best Music Festivals in Sydney (in no particular order)!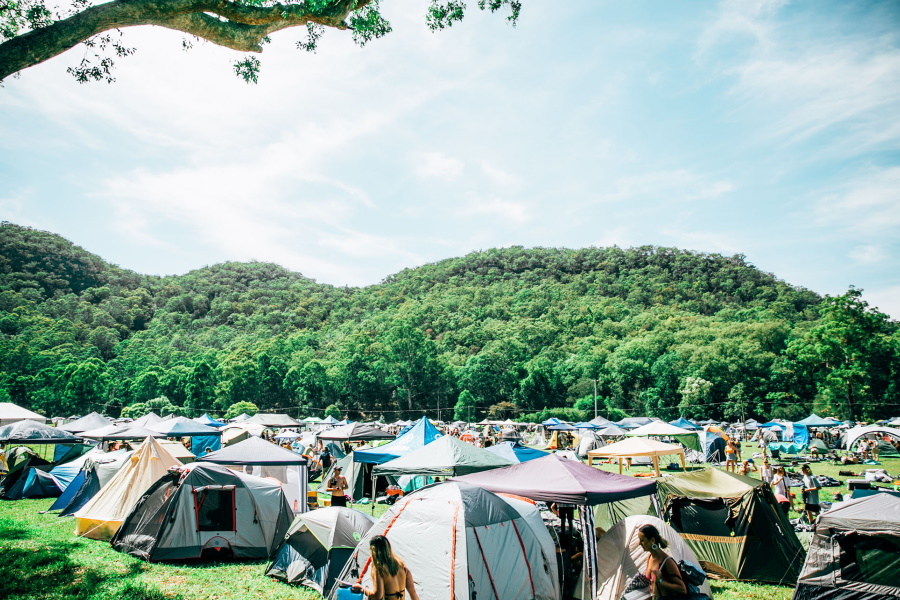 1. Lost Paradise Festival
Lost Paradise is a fully immersive, four-day New Year's celebration situated in the Glenworth Valley that kicks off on December 28th. This festival takes pride in not only celebrating Australian musicians but also incorporating taking care of oneself through yoga, workshops and health and wellbeing experiences at the Shambala Fields. About to celebrate its sixth year this year, this musical experience is set to showcase a number of talents like Methyl Ethyl, The Jungle Giants and homegrown powerhouse, Rufus Du Sol. You can grab tickets now here, with organisers giving you the choice of a four-day or three-day ticket!
Time of Year: December (New Year's Eve)
Style of Music: Mix of Artists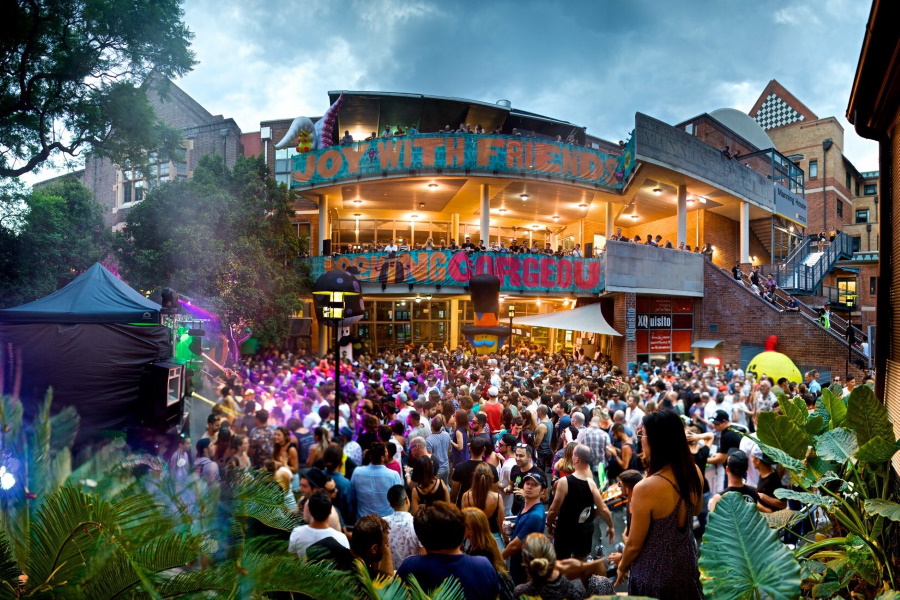 2. Return to Rio
Described as the 'Ultimate Weekend Away', Return to Rio festival might be one of the most fashionably diverse and outfit inclusive events of the year. Taking place on the weekend of November 8th to 10th at the Del Rio Riverside Resort at Wisemans Ferry, and featuring The Martinez Brothers as headliners, this weekend is a music festival for all house, techno and club lovers. You'll be surrounded by like-minded people here that are about spreading love and getting away from the hustle and bustle of city life. Tickets to one of the funnest music festivals in Sydney can be found here and they're even including glamping packages this time around. Still not convinced? Check out 2018's Return to Rio here!
Time of Year: November
Style of Music: Club / House / Techno
---
Featured Video from Man of Many
---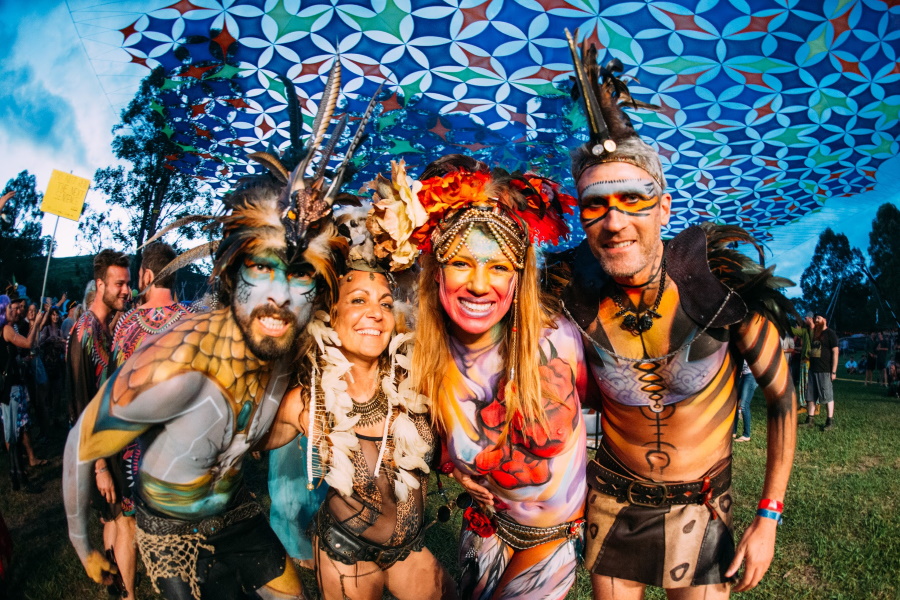 3. Subsonic Festival
Fully taking on the idea of a 'bush doof', Subsonic Music Festival is a "celebration of life, music, art and community" where it's encouraged to embrace your weird side, let loose and be around other like-minded, free-spirited music lovers. This camping festival takes place from December 6th to December 8th, is based in Riverwood Downs of Barrington Tops and fully explores all musical areas of techno, trance, house and all areas of dance music. It's definitely one of the most progressive and evolving festivals out there today and is the perfect opportunity to get in touch with nature whilst having a dance in some great company! Grab your tickets here!
Time of Year: December
Style of Music: House / Techno / Trance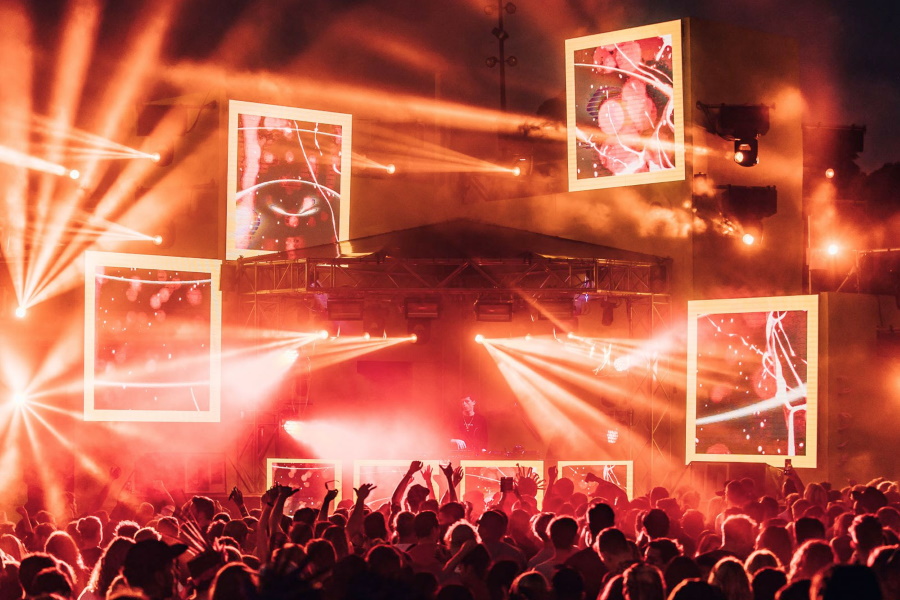 4. Days Like This Festival
Days Like This is another unique music festival that boasts a full day of electronic and house music as well as food and other arts areas. It will be set at Victoria Park in Camperdown on March 7th next year and although it's only one day, it is still set to be rammed with a number of popular Aussie mixers and DJ's, across three different stages. Major American DJ, Maceo Plex is already set to headline 2020's affair and even though tickets aren't officially out yet, you can register for presale here and even go in the running to win VIP tickets and accommodation at a five-star hotel!
Time of Year: March
Style of Music: Electronic / House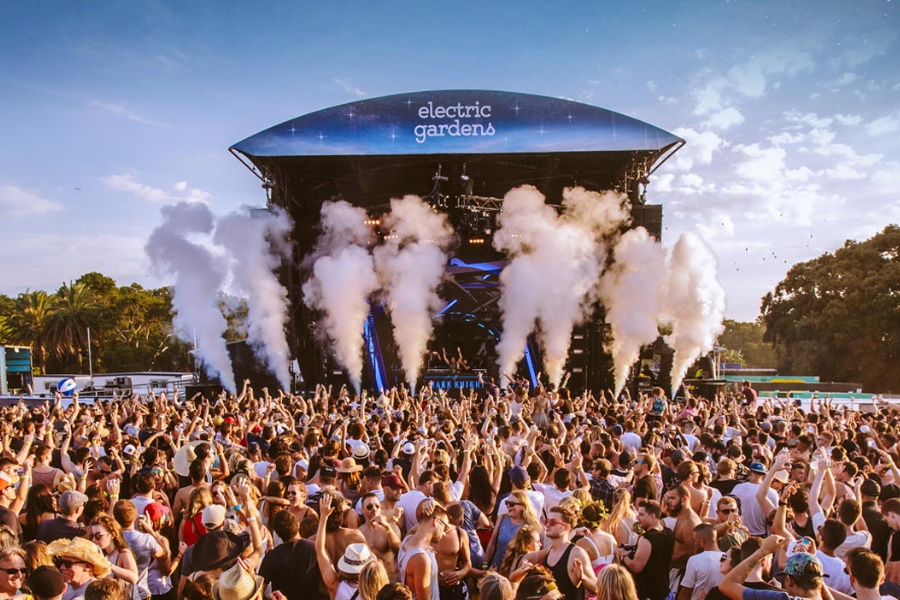 5. Electric Gardens
Taking place in Sydney's famous Centennial Parklands and showing off a wide array of musical talent is Electric Gardens. Previously on the Australia Day weekend, it will take place in 2020 on February 22nd, giving festival-goers the chance to fully appreciate the day for what it is – a day out in the sun entertained by highly acclaimed DJ's and electronic artists. This year showcased the likes of Underworld, Phoenix and our very own 'meme-inspiring' Aussies, Bag Raiders and although no lineup has been released, if you're super keen like we are, you can register for the festival presale here!
Time of Year: February
Style of Music: Electronic / House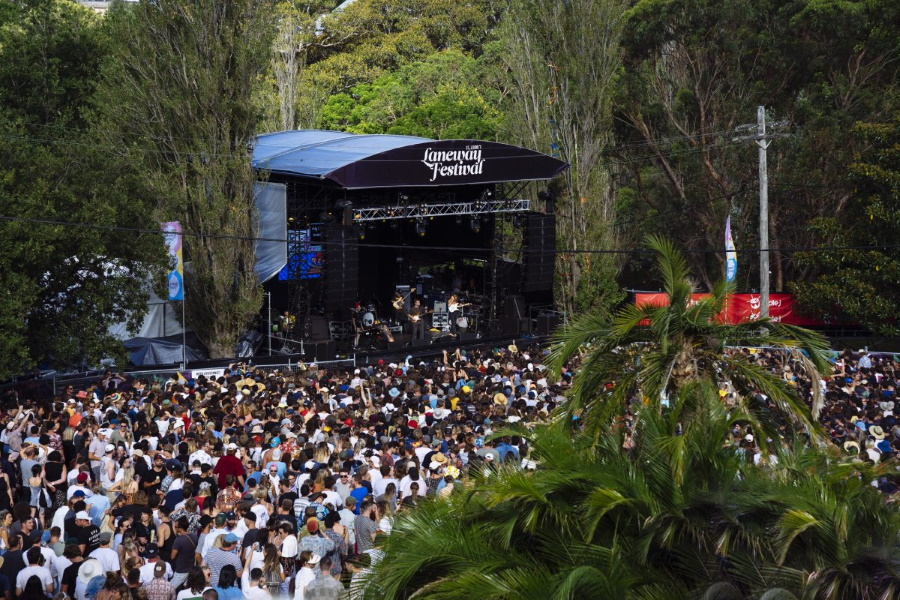 6. St. Jerome's Laneway Festival
St. Jerome's Laneway Festival is one that never seems to disappoint! A day full of mainly indie and alternative artists, this one is such a favourite nationwide, it'll be hitting its 15 year anniversary when February 2nd rolls around next year. Including international superstars, The 1975 and Charli XCX as well as our own young talent Ruel, 2020's Laneway Festival is set to be a treat! Be quick and grab yourself a ticket to one of the great music festivals in Sydney here!
Time of Year: February
Style of Music: Alternative / Hip Hop / Indie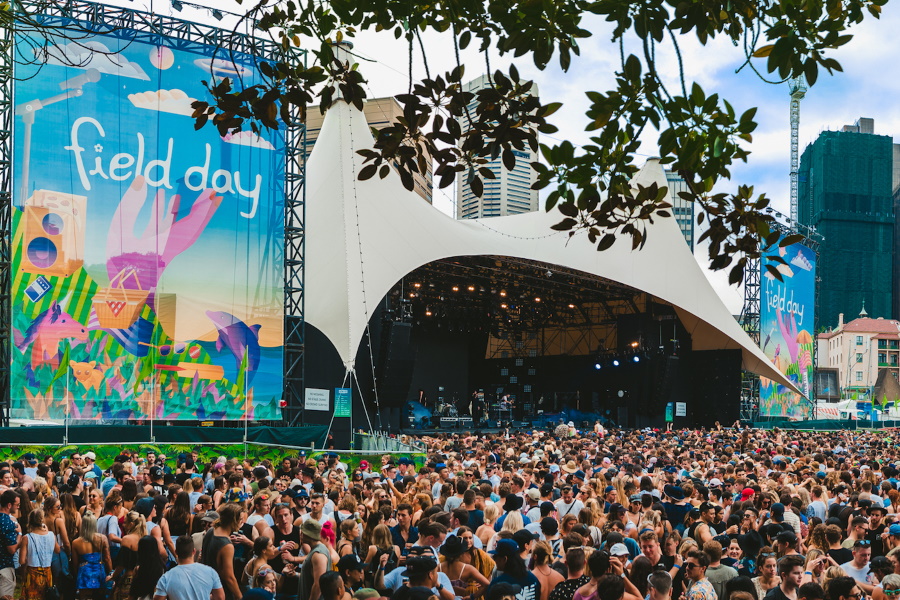 7. Field Day
Arguably the most popular and most well-known music festival in Sydney, Field Day has been running for almost two decades and is the go-to event for all lovers of electronic, dance, house and hip-hop music. Once again hitting the stage at The Domain on New Year's Day in 2020, this huge festival will feature Tyler the Creator, Disclosure, Hayden James and Skepta to name a few. With a list of local and international acts, it's set to flood in festival-goers from all over the world, so why not welcome in the New Year right?
Time of Year: December (New Year's Eve)
Style of Music: Mix of Artists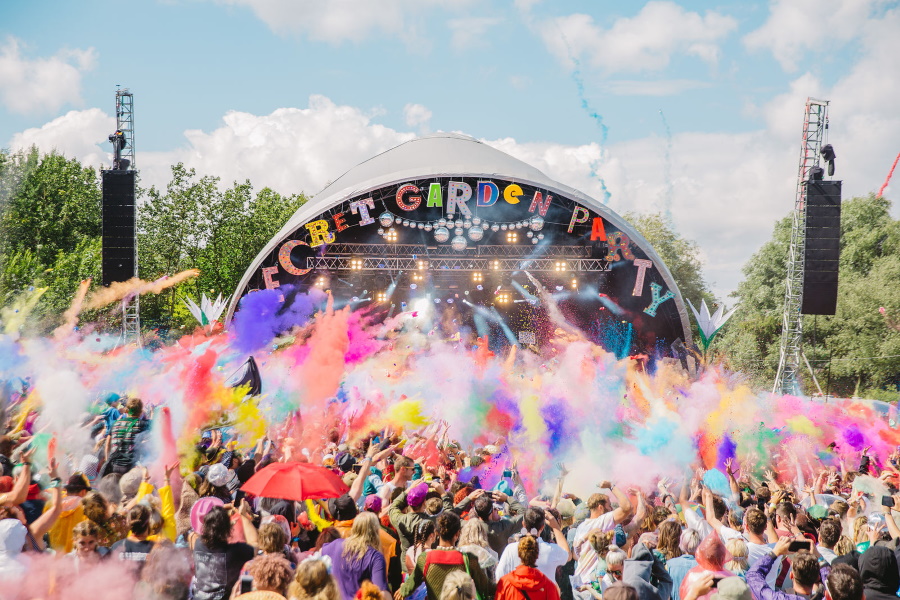 8. Secret Garden Party
Secret Garden Party was a full-on rave that happened over a weekend in February at Downes Family Farm. This "48-hour forest disco" was a festival that was more of a theatrical experience at times with people commenting that it was a much more personal experience. Although it was across two days, it's known for being a 'non-stopping' magical experience, showcasing a number of Australian artists primarily, of the electronic and dance genres. Unfortunately, 2019 was to be the last Secret Garden Party, you can read the organisers final words about it here.
Time of Year: No Longer Running
Style of Music: Electronic / Dance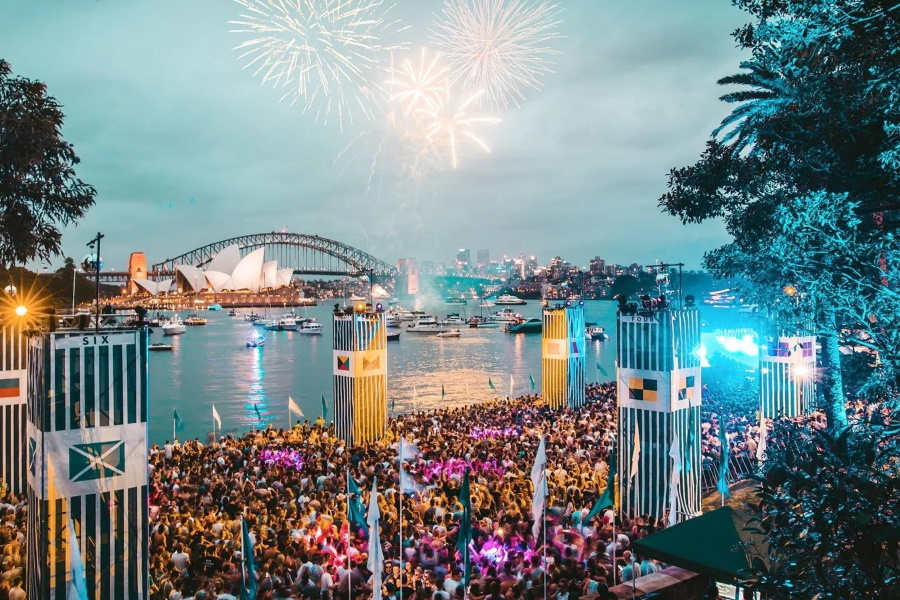 9. Harbour Life
This waterside festival is one of our favourite music festivals in Sydney. It's always a day of fun and a perfect welcome into the warmer summer vibe that is the festival season. This year it takes place November 16th at Mrs Macquaries Point, the Domain and is essentially one big dance party full of international and local DJ's and house music artists. It's becoming known as the festival to kick start Summer and with this year hosting acts like Duke Dumont, it's easy to see why.
Time of Year: November
Style of Music: Dance / House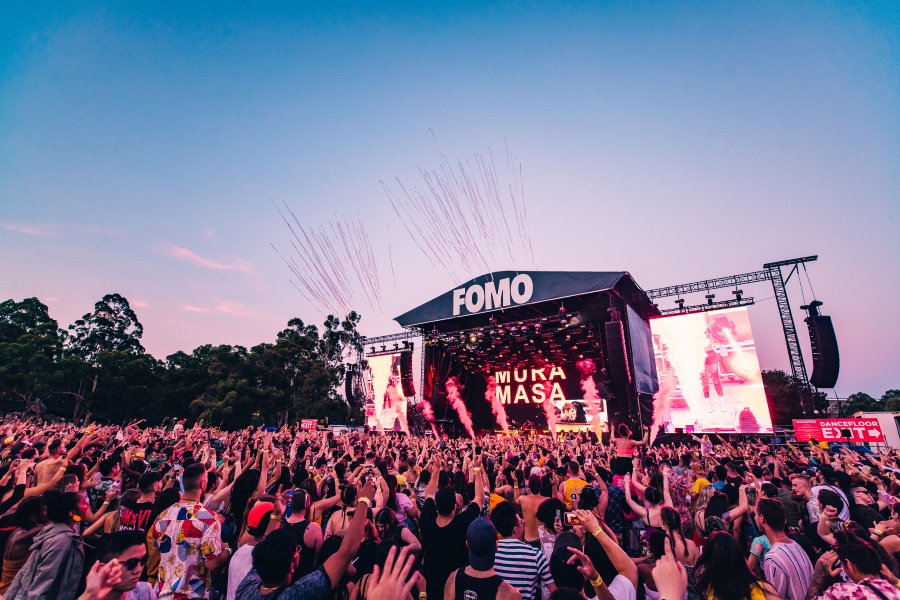 10. Fomo Festival
You started your festival season with Harbour Life, and now you're being sure not to miss out with FOMO Festival, the one day festival that takes pride in having on stage to ensure there are no clashes and all artists (and audiences) get the attention they deserve. It's a musically diverse event set to take place at Parramatta Park on January 11th next year and will be show off the talents of artists like Brockhampton, Lizzo and Meduza. A full day of hip-hop, rap, dance and alternative artists, FOMO is one you definitely want to be there for! Tickets can be found here!
Time of Year: January
Style of Music: Mix of Artists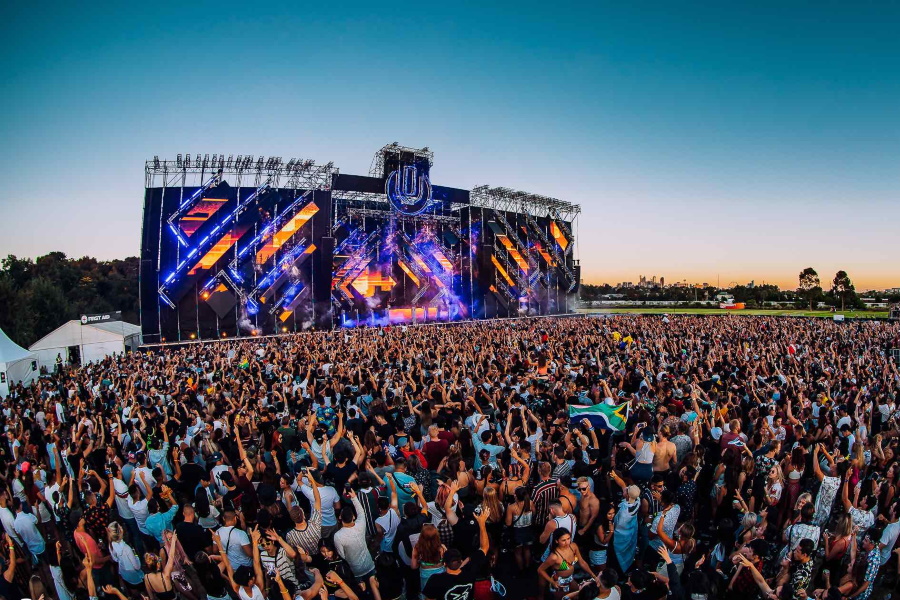 11. Ultra Australia
Ultra is one of the biggest and easily the most famous Electronic Dance Music festivals worldwide and is set to take place March 7th next year at Parramatta Park. This bass-heavy experience will bring in people from all over with organisers estimating that 2020 will see approximately 50,000 people attending both Australian events (with the other one being in Melbourne). There's no clues to who will be headlining Ultra but you can be sure it will always be a major name that will make the day an unforgettable one. For information on ticketing check it out here!
Time of Year: March
Style of Music: Dance / Electronic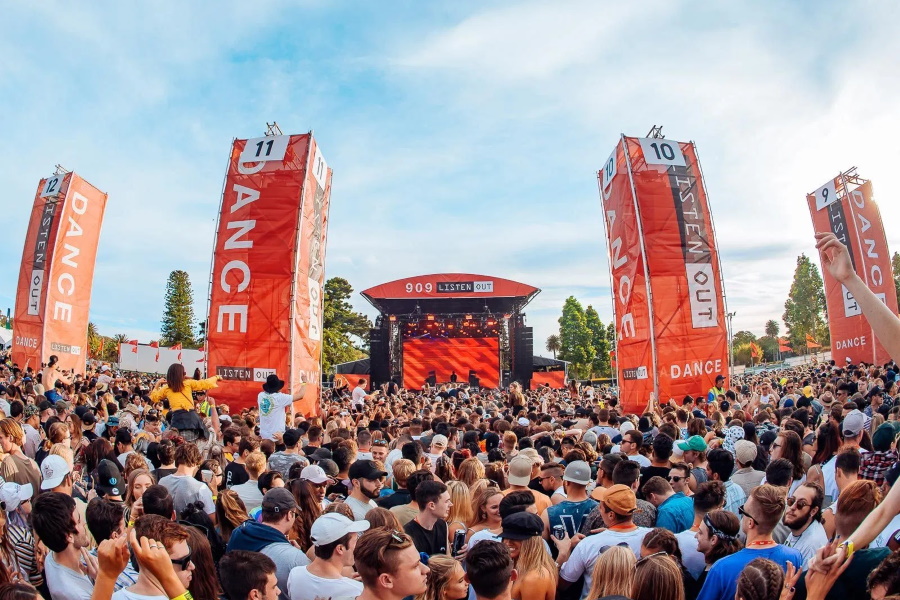 12. Listen Out
This fresh festival is one of the best music festivals in Sydney. It occurs annually at the end of every September around Australia with Sydney's taking place at the famous Centennial Park. It's grown over the five years or so since its beginnings with this years lineup showcasing the talents from artists like Flume, Cosmo's Midnight, Denzel Curry and Slowthai. It's a festival for lovers of house, electronic, hip hop and dance music and with this year's event a success, you best be sure to look out for this when next year's lineup comes round!
Time of Year: September
Style of Music: Mix of Artists
General FAQ
What music festivals happen in Sydney?
A few of the music festivals held in Sydney are Ultra Australia, Fomo Festival, Harbour Life, and Field Day.
Do music festivals make money?
Music festivals become more profitable as they become more well known. They may not make a profit for the first three or four years.
---
Featured Video from Man of Many