Coachella Postponed After Three New Coronavirus Cases
The world's most anticipated music festival is over before it even began. Coachella, the outlandish celebration of culture and entertainment that has been postponed until October in light of the emerging coronavirus outbreak. New York Magazine and Huffington Post journalist Yashar Ali was the first to report the postponement. In a Twitter post, Ali revealed that a source close to the organisers had confirmed that this year's festival, which was to be headlined by Rage Against the Machine, Frank Ocean and Travis Scott, would not go ahead with its scheduled April 11 start date.
You'll also like:
US Ultra Music Festival Canned Due to Coronavirus
No Time to Die Release Postponed Amid Coronavirus Fears
"Devastated" Organisers Cancel SXSW Music Festival
Scoop: A source familiar with the arrangements tells me that the Coachella festival will be postponed due to Coronavirus concerns and moved to the weekends of October 9 and 16.

As of now, the same lineup is confirmed to perform.

— Yashar Ali ? (@yashar) March 10, 2020
Just hours later, Coachella organisers Goldenvoice confirmed reports. "At the direction of the County of Riverside and local health authorities, we must sadly confirm the rescheduling of Coachella and Stagecoach due to the COVID_19 concerns," the company said in a statement posted to Instagram. "While this decision comes at a time of universal uncertainty, we take the safety and health of our guests, staff and community very seriously."
The postponement announcement followed reports that three additional coronavirus cases were confirmed in the Coachella Valley region. All three cases were verified by the Riverside County Department of Public Health.
According to The Daily Mail, Dr. Cameron Kaiser, county public health officer, said the three infections were either the result of travel into areas where COVID-19 has been confirmed or contact with a known case. Two of individuals have been isolated at home, while the third is currently being cared for at a Coachella Valley hospital.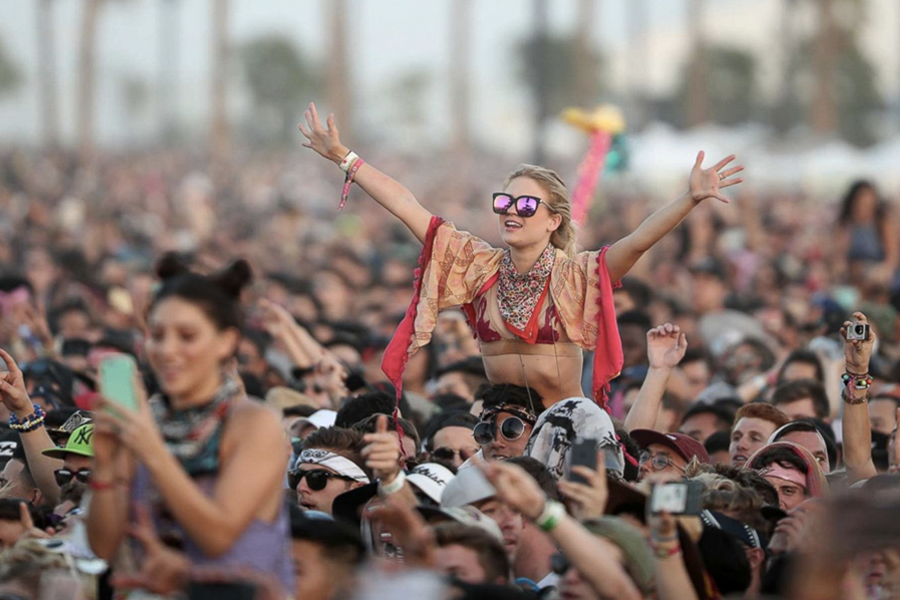 While devastating for music fans the world over, the Coachella postponement announcement should hardly come as a surprise. Just last week, music festivals Ultra and SXSW canned their events, with France recently making the decision to postpone Tomorrowland Winter. Even Miley Cyrus cancelled her proposed trip down under for a bushfire relief charity event due to the coronavirus scare. As concerns over festival safety have rapidly grown, prospective Coachella attendees haven't shied away from voicing their concern. An online petition to shutter Coachella this year garnered more than 16,000 signatures.
'As a highly inclusive community, we are responsible to protect each and every community member, which include the ones who are elderly, fragile, or the ones who suffer from chronic diseases, cancer, immune system diseases and other forms of disabilities,' petition organiser Stella Young wrote.
'The lives of these people should not be downplayed and we shouldn't risk their lives since they have a higher chance of catching COVID-19 and develop critical situations that need to be hospitalised."
This article has been amended from the original publication.
You'll also like:
US Ultra Music Festival Canned Due to Coronavirus
No Time to Die Release Postponed Amid Coronavirus Fears
"Devastated" Organisers Cancel SXSW Music Festival