10 Best Jazz Bars and Clubs in Sydney
You can take in the sounds and atmosphere of live music at Sydney's best jazz bars and clubs. A number of world-class entertainment destinations are waiting for you in the harbour city, known for its wide selection of music genres. Each celebrates the style of music in their own way, whilst showcasing some of the best homegrown and international talent. If you're looking to experience some amazing live jazz, look no further than our list of the best jazz bars and clubs Sydney has to offer.
RELATED: These are the best bars in Sydney right now.
Best jazz bars in Sydney at a glance
Our list of the best jazz bars and clubs in Sydney goes like this.
Now we've had a look at our favourites, let's check out the complete list.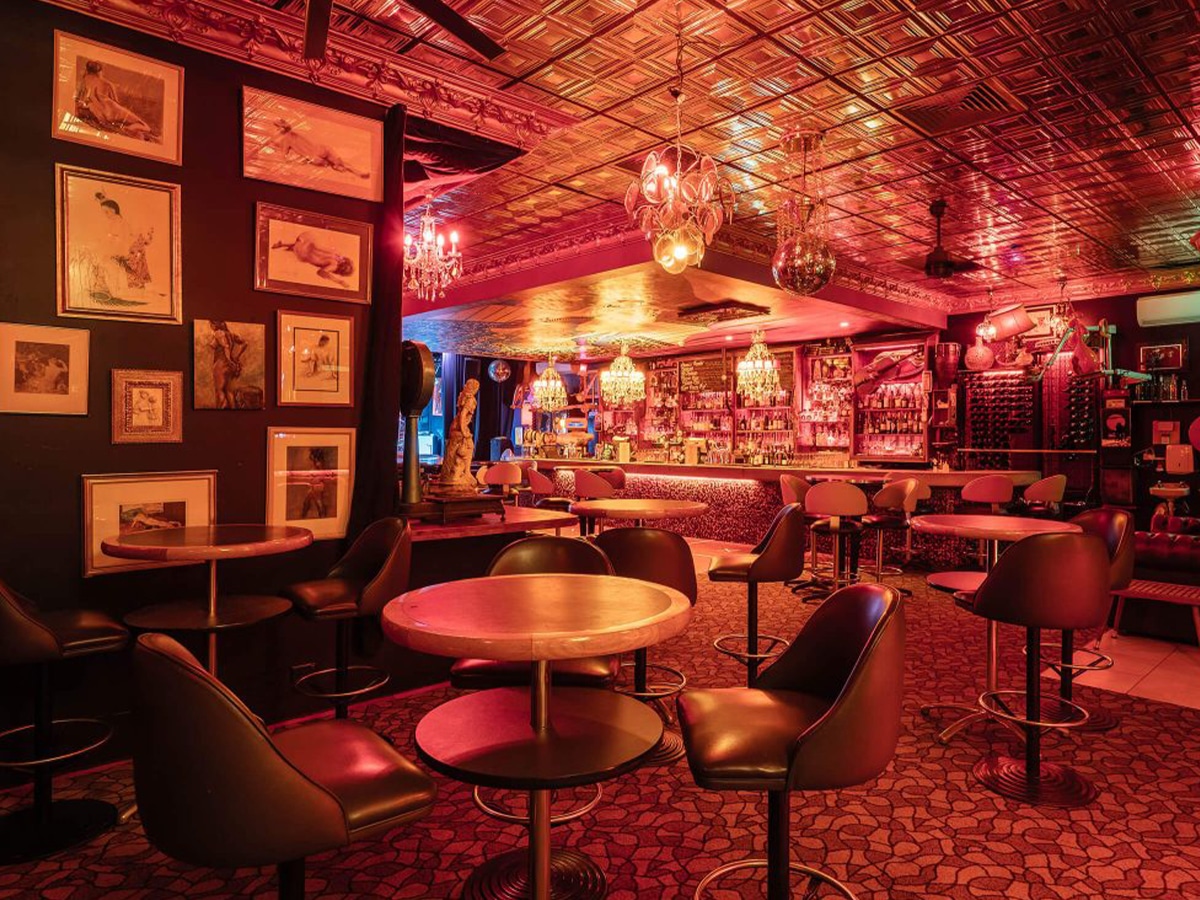 1. Lazybones Lounge
A two-storey venue located in the heart of Marrickville, Lazybones Lounge has made a name for itself with live music of all genres played every night. A great date-night spot, the restaurant and bar takes reservations and serves up local microbrews on tap alongside South African curries and pizzas. Some of Australia's finest live jazz performers such as Steve Hunter and the Sonic Mayhem Orchestra have played here and many more will continue to get on stage. Check out the latest gigs at this jazz bar in Sydney via the venue link below.
Address: 294 Marrickville Rd, Marrickville NSW 2204
Hours: Mon-Wed 7pm-12am, Thur-Sat 7pm-3am, Sun 5-10pm
Phone: 0450 008 563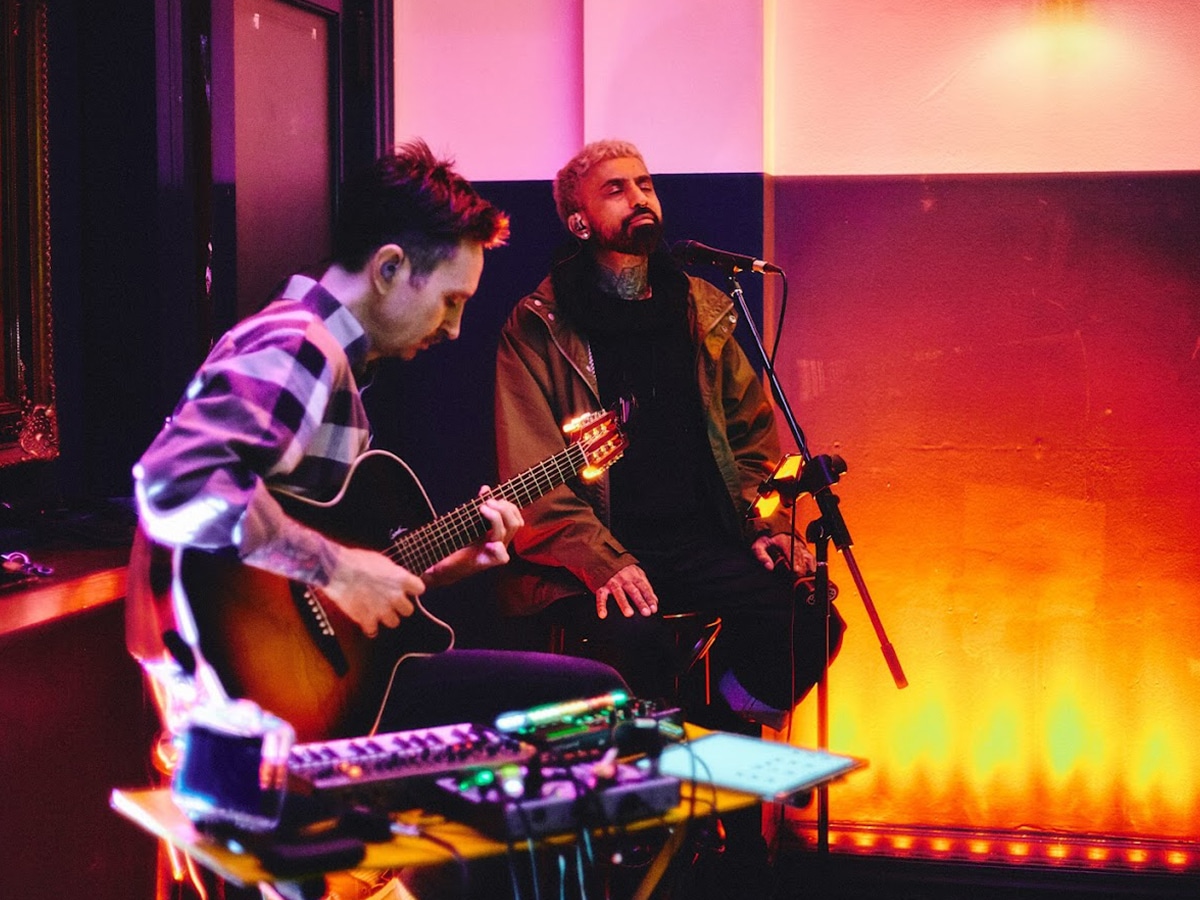 2. Dusk Club, The Edinburgh Castle
Located inside The Edinburgh Castle Hotel on Pitt St, Sydney, Dusk Club is an epic 1920s-inspired cocktail bar with live jazz music. One of the best jazz bars in Sydney for food, the menu is full of great share plates and snacks, including crispy calamari, chicken wings, and nachos. Drinks are best described as cocktails with a twist, with favourites of ours being the Jerry Jam Sour and Workbench Old Fashioned. If you're heading out on a bucks night, date night, or just a simple evening with some friends, Dusk Club is a great spot.
Address: Level 2/294 Pitt St, Sydney NSW 2000
Hours: Tues-Fri 5pm-2am
Phone: (02) 9264 8616
---
Featured Video from Man of Many
---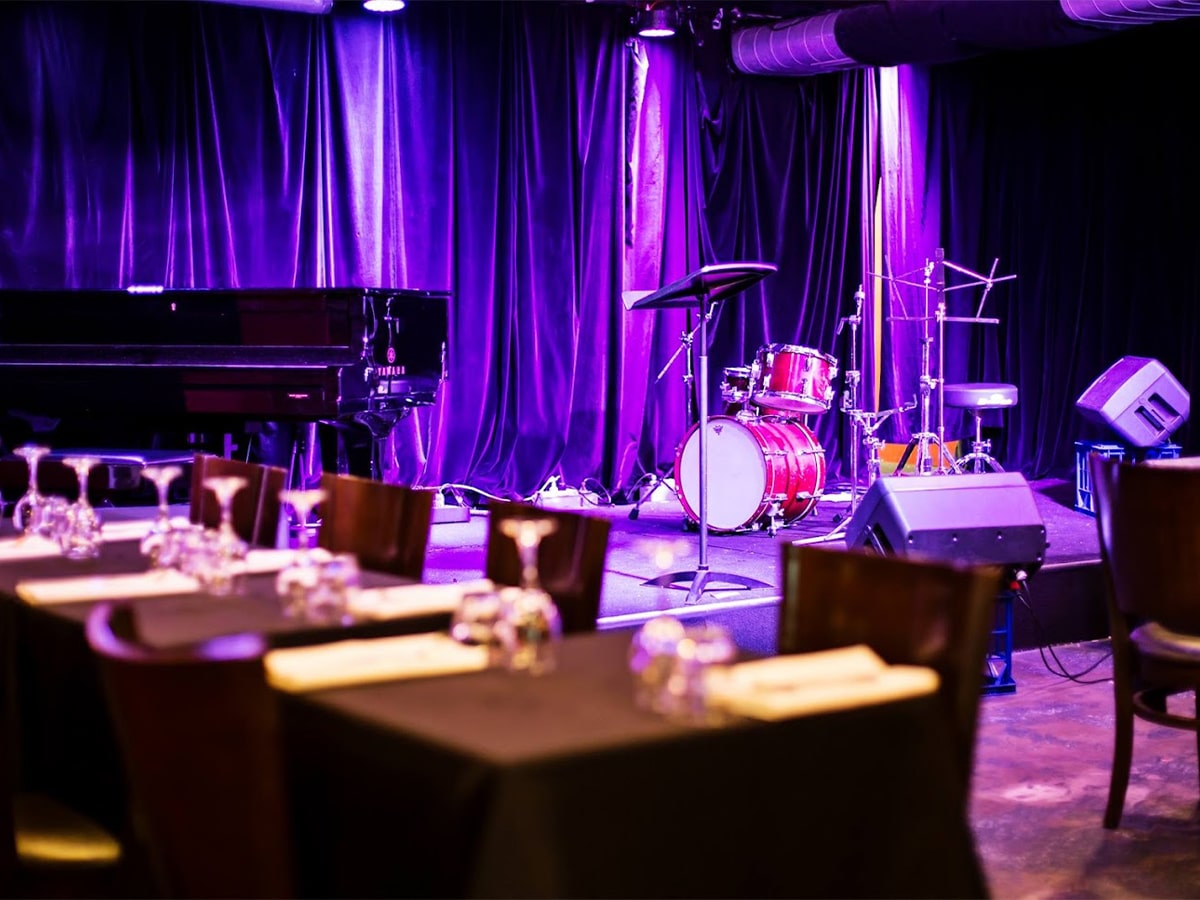 3. Foundry 616
Foundry 616 is one of the best jazz bars in Sydney if you want to hang out, sip a few drinks, and tap your feet to smooth tunes. With music playing on most nights of the week, this has become one of the most well-known bars in Sydney for good reason. The venue is approachable with a drinks menu that has a selection of tap beers and cocktails. If you want food, the bistro menu hones in on simple classics like pizzas, burgers, and salads. Check out the latest shows via the venue's website linked below.
Address: 616 Harris St, Ultimo NSW 2007
Hours: Tue-Sat 6:30-11:30pm
Phone: (02) 9211 9442
4. The Swinging Cat
The Swinging Cat effortlessly channels the classic New Orleans jazz vibe and brings it to Sydney in a dimly lit underground space that's full of character. There's a small food menu with items like cured meats and charcuterie while the drinks are full of New Orleans staples – Sazerac whiskey in all shapes and sizes, outstanding mint juleps and more old-fashioned variations than you can point a trombone at. Enjoy all this while listening to swing with amazing performers playing almost every night.
Address: 44 King St, Sydney NSW 2000
Hours: Wed-Thur 4-11pm, Fri-Sat 4pm-12am
Phone: 0452 197 400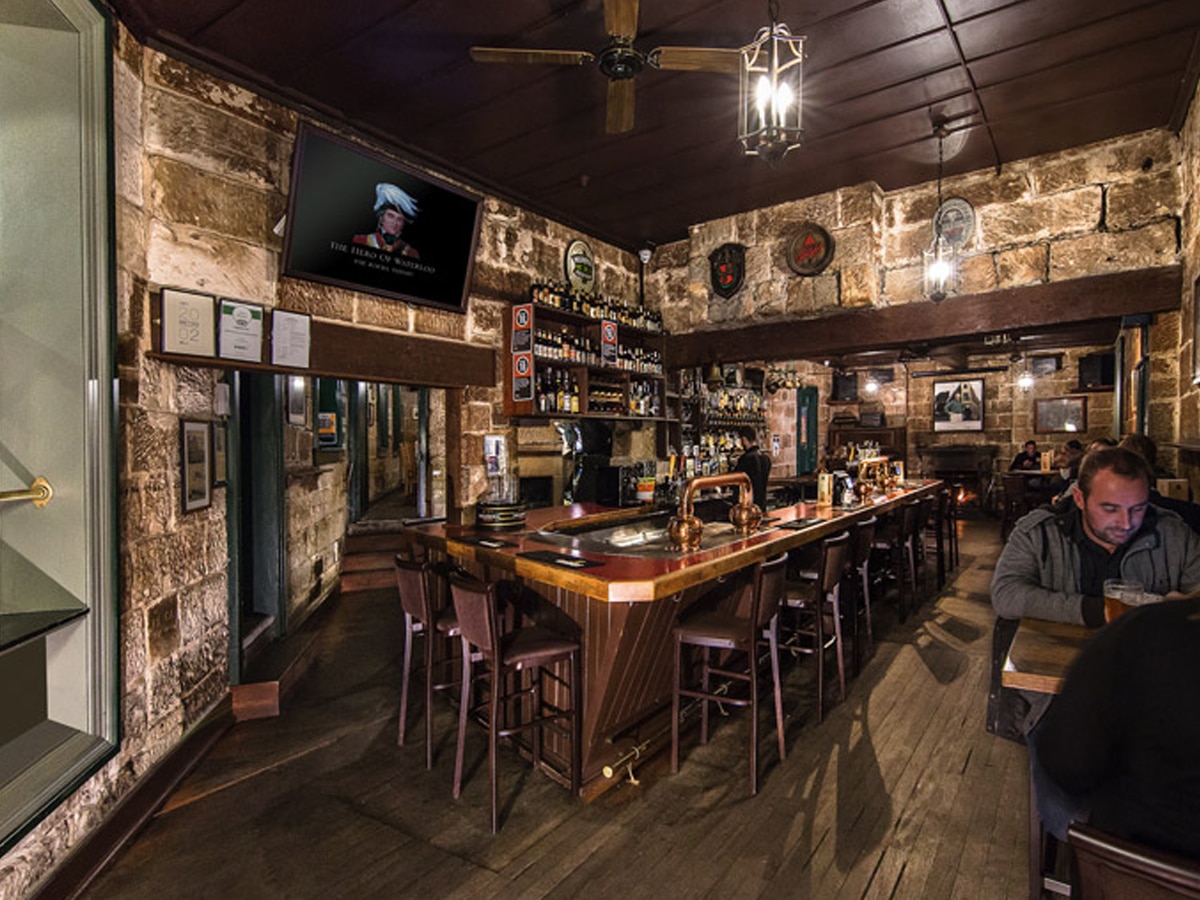 5. The Hero of Waterloo
Also one of Sydney's best heritage pubs, The Hero of Waterloo has been providing the best live jazz music entertainment on Fridays, Saturdays, and Sundays for the last 40 years. Set in a 170-year-old building it gets busy on music nights so we recommend making a booking. Beers and served cold and the food is best described as 'elevated pub grub' with whiskey steaks, sirloin steaks, barramundi, and lamb risottos. Further information about the performers can be found at the venue's link below.
Address: 81 Lower Fort St, Millers Point NSW 2000
Hours: Tue-Wed 11am-11pm, Thur-Sat 11am-12am, Sun 11am-10pm
Phone: (02) 9252 4553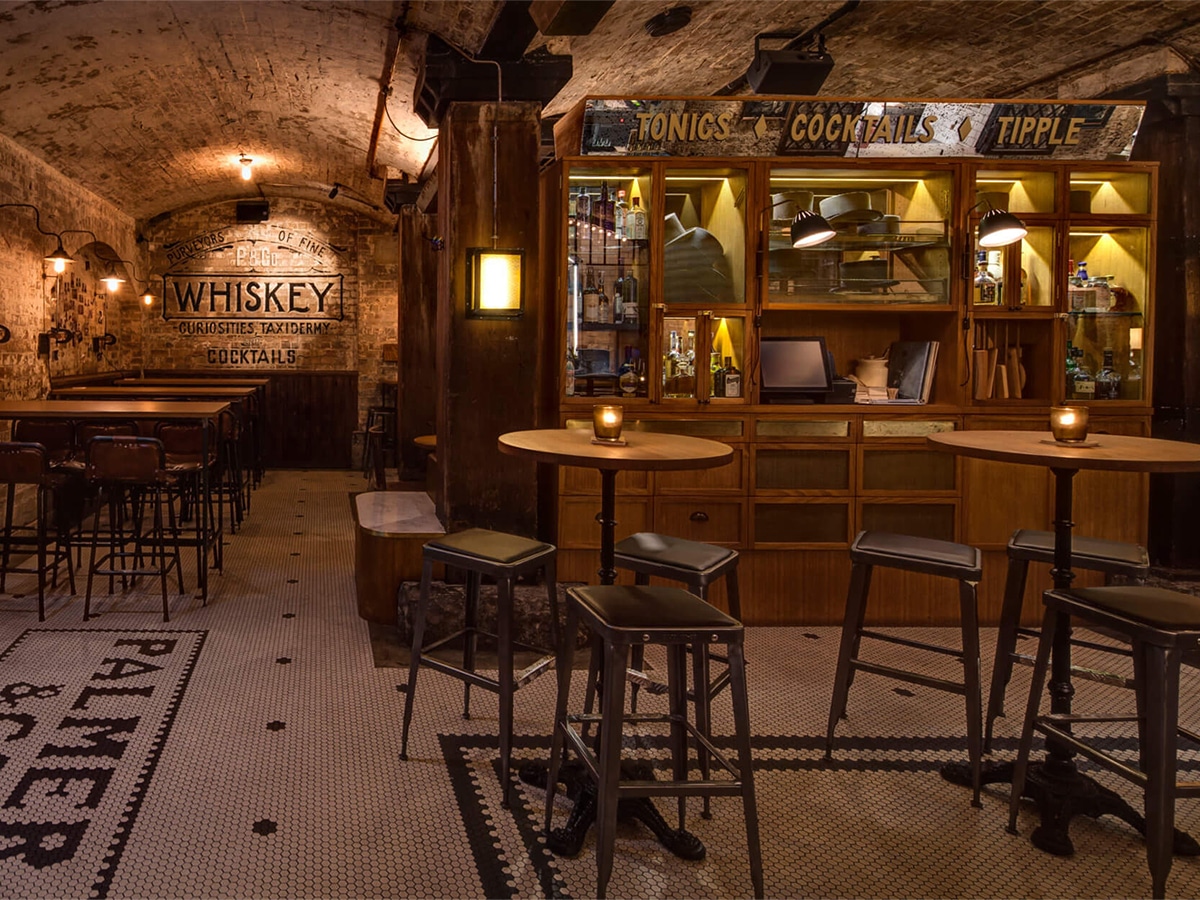 6. Palmer & Co
Palmer & Co is a subterranean bar that's inspired by the speakeasies of the roaring 1920s. As you walk downstairs to the underground bar you'll be transported to a different time, with classic décor and an extensive menu of spirits, cocktails, and food alongside your live music. Look out for 'The Jazz Room' series as it makes its way into Palmer & Co. and other Merivale venues such as Charlie Parkers, Bert's, and Hotel Centennial.
Address: Abercrombie Ln, Sydney NSW 2000
Hours: Tue 5pm-12am, Wed-Thur 5pm-2am, Fri-Sat 4pm-3am, Sun 5pm-3am
Phone: (02) 9114 7315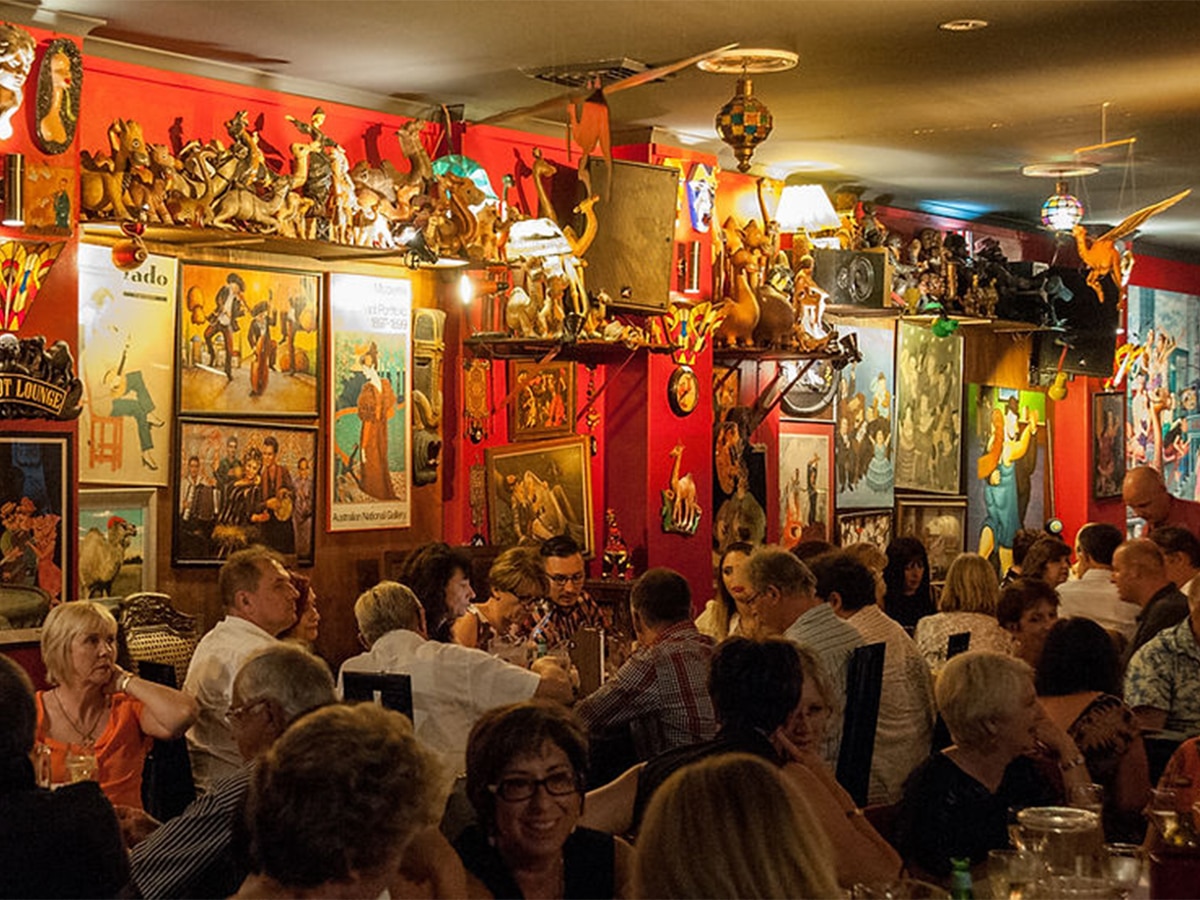 7. Camelot Lounge
It's been around for what feels like forever, but we still find ourselves making the journey into Marrickville on a Friday night to check out some live swing at the Camelot Lounge. This jazz club in Sydney is a great spot when you're looking to sit at a table, sip a drink, and listen to some relaxing tunes. Showcasing some of the best Australian and world-renowned artists who all play different varieties of this music. The Camelot Lounge has two amazing stages for music most nights of the week.
Address: 119 Marrickville Rd, Marrickville NSW 2204
Hours: Wed-Sun 7pm-12am
Phone: (02) 9550 3777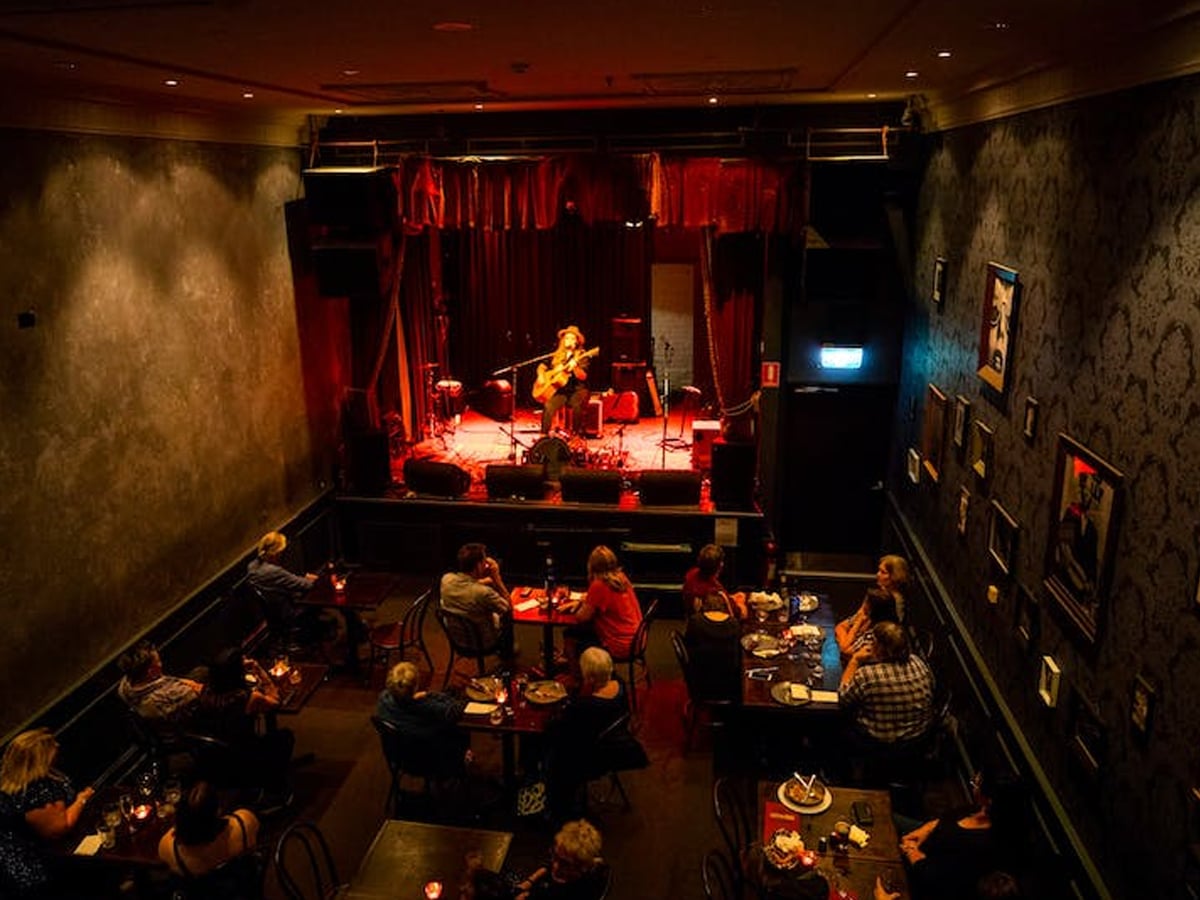 8. The Vanguard
The Vanguard has been the venue of choice for some of the best local and international artists for more than 20 years. Whether you're into African jazz, blues or even swing you'll find it played live at this jazz bar in Sydney. With its tasteful and elegant décor, one of the best sound systems, and a great choice for food and drinks, all you need to do is sit back and enjoy the music.
Address: 42 King St, Newtown NSW 2042
Hours: Tue-Wed & Sun 6am-12am, Thur-Sat 6pm-1am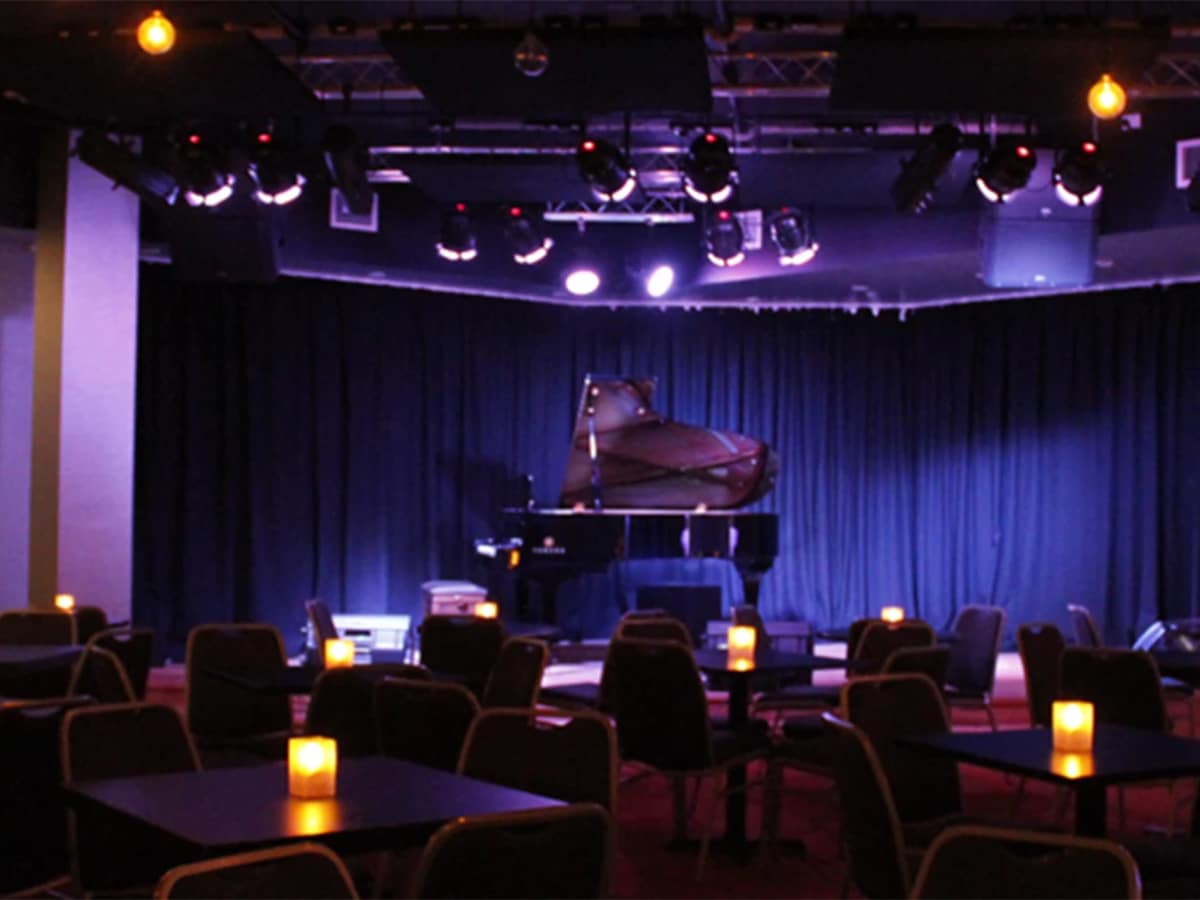 9. Sound Lounge, Seymour Centre
The Sound Lounge isn't so much a bar as it is a live music venue in Sydney that has a fully-licensed bar inside. Refer to the performance calendar at the website linked below for the latest jazz shows. Located inside the Seymour Centre in Chippendale, this is an intimate space where you'll be treated to some world-class live performances. Perfect for live music with a large stage, high-quality sound system, and 120-person capacity.
Address: City Rd &, Cleveland St, Chippendale NSW 2008
Phone: (02) 9061 5344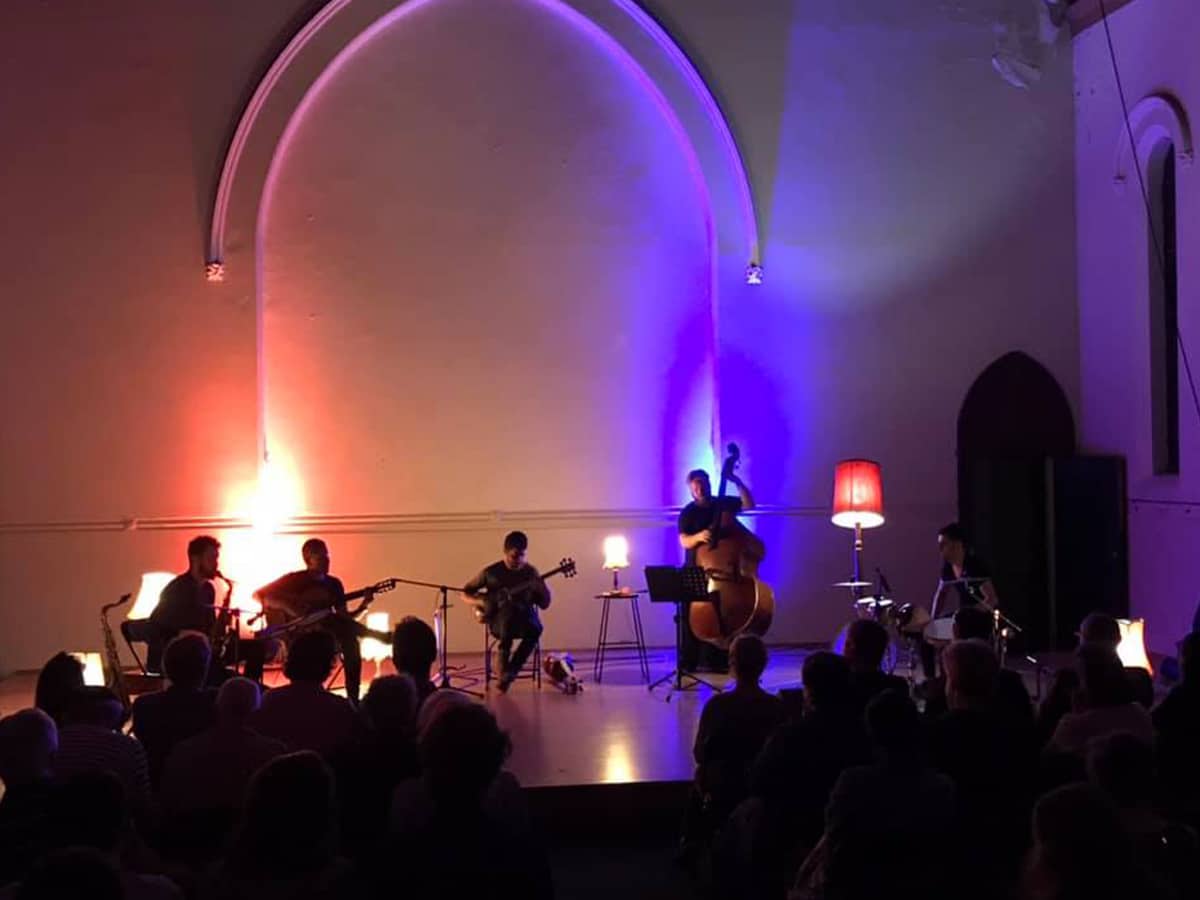 10. Johnston Street Jazz
Less jazz bar and more live music venues where you can jam with your mates, Johnston Street Jazz is the reincarnation of the popular Colbourne Avenue in Glebe. The vibe is still great and you'll see well-known, interstate, international and even emerging musicians play. This is where you want to be if you love to hear and see amazing live performances.
Address: 81 Johnston St, Annandale NSW 2038
Phone: (02) 9519 9000
General FAQs
What's the best Jazz bar in Sydney?
Sydney has many Jazz bars, however, the best and most known has to be Venue 505 as you can experience some of the best musical talents that Sydney has to offer.
Where is the best jazz club in Sydney?
Sydney is home to so many jazz clubs, but Foundry 616 has to be the best as you can enjoy jazz pretty much every night.
Where can I see live jazz in Sydney?
You can see live jazz at any of the locations on our list and each location brings something different.
You'll also like:
---
Featured Video from Man of Many