INTERVIEW: Damian Lillard talks NBA, Music and What Keeps Him Honest
Damian Lillard likes to break the mold. From day one, he's been one of the least conventional players in the NBA and it is undeniably refreshing. Since being drafted back in 2012, Lillard's underdog status has evolved to see him recognised as one of the most formidable players on the court. But this off-season has seen the Dame flexing his ability to change lanes, going back to one of his oldest passions. Hip-hop.
As an adidas Global Ambassador, Dame had landed that morning to premiere the new adidas Dame 5's and debut a couple of the songs from his third Hip Hop album, 'Big D.O.L.L.A.' at World Square basketball court. But, before all the fanfare began we caught up with the 4-time NBA All-Star over lunch at the Park Hyatt, nestled under the Sydney Harbour Bridge.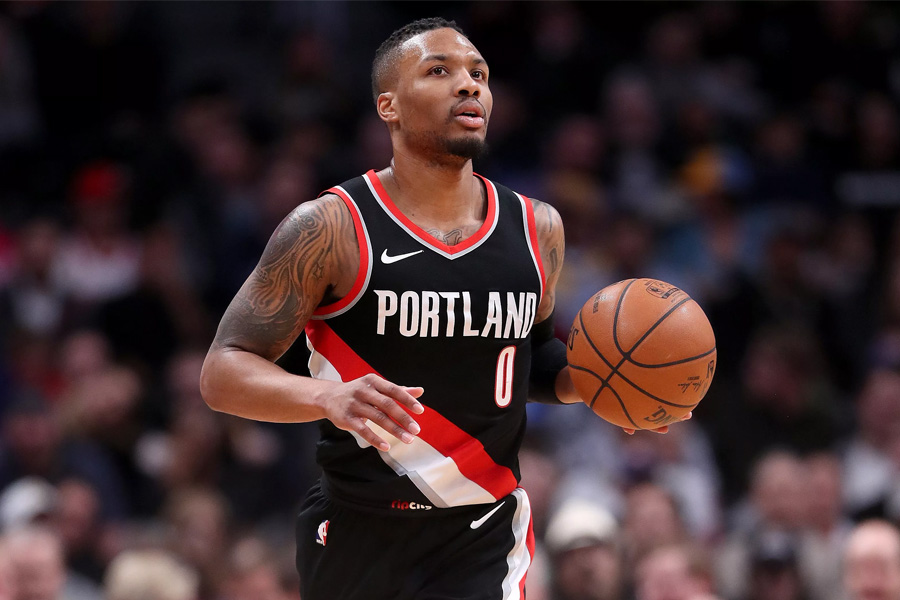 Despite just stepping off a long-haul flight, Lillard looks relaxed decked out in all black adidas threads. After a slew of dramatic changes to top teams roster this off-season, we start by discussing where the Trail Blazers fit into this new NBA climate.
"Kawhi on his third team. Man, that's crazy." Lillard, a self-confessed single franchise player, shakes his head. "I think it's wide open. It's going to be a great season. And we're right there in the mix… I mean it was tough last year and I think it's going to be tough again this year, but, it's wide open. We can get in there and do something.
Unlike many of the up and coming NBA stars, Lillard wasn't always destined to be an NBA prodigy. From humble beginnings in Oakland, CA and declaring from a small college, many were balked when he went sixth in the first round of the 2012 NBA draft.
"It was a good feeling when I got drafted. Everyone was like, "Oh, who is this? He from Weber State." They would ask me about and I was like, "Yeah, I want to win rookie of the year." People kind of laughed at it.
"… So after I won it I was like, "You all better get used to this shit. There is going to be a lot of this going on." Like a lot of stuff that you all not expecting is going to be happening… I wasn't saying it from an arrogant place. I was saying it because I know how my belief is and I know how hard I work.
---
Featured Video from Man of Many
---
"So seven years later, I'm sure there's nobody that could've told you I would be four-time All NBA, four-time All-Star, Rookie of the Year, two max contracts. Nobody could've been able to predict this but me."
Lillard sits back in his chair. It's a bold statement and despite his declamation to the contrary from most people, it would come across as undeniably arrogant. But there is something in his unabashed assuredness that radiates frank honesty.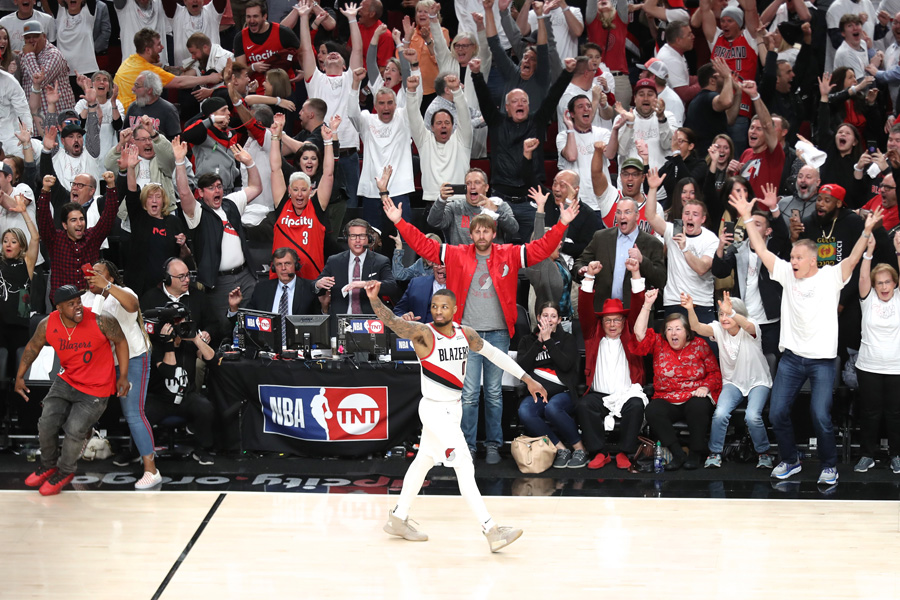 "I think just growing up in a tough place where you were just moulded to believe in yourself. To be competitive and work for stuff… When you've been around a certain environment, you see through stuff. I see through people with fake confidence. I see through people that try to pretend to be something that they're not. I can see it.
"That makes me more confident because I'm like, "Yeah, they don't got it." I can see through it so then it makes me even more confident in getting done what I'm trying to get done.
But, Lillard does more than just talk the talk. His most recent season with the Trail Blazers solidified him as one of the most dangerous offensive players in the league. Proving instrumental in the team's Western Conference Final appearance, I ask him if another elite player is needed to take the team further this season.
"We got C.J. . He's an elite player." Lillard is quick to correct me. "I mean, yeah, I'm the only All-Star. But, I think you just got to add players that compliment what you have. I think the most simple route is to try to find a star or a pair of stars together because that's what you see around the league so often now.
"But I think when you have really good players that just compliment what you have. The job can be done with that as well. I think that seems like more of a reality for us because we not in the market that's just going to draw a bunch of stars.
"If we can get really good players that fit well with what we have to come and then we can make it happen that way.
Lillard got his first signature shoe in 2015 after a breakout season epitomised by his series ending shot against Houston in the playoffs. Collaborating closely with adidas, he's made sure that this aspect of his brand is every bit as 'Dame' as the rest of his career.
"For me it's pretty simple because I live in Portland, the adidas headquarters are in Portland. So I've been sitting in on every meeting.
"I'm giving input on the way it looks, on the technology that's used on the shoe. They're giving me feedback of what's effective, how this can work, the stories that they want to tell and I'm giving them stories to tell.
His latest season was as, if not more, auspicious as any he's had before, reaching the Western Conference final after a heated series against Oklahoma City Thunder. Lillard made highlight reels again for another clutch series ending three-pointer over the top of Paul George. With an unheard-of two season-ending daggers in his career, I ask him which he holds closer.
Dame. Called. Game. 👋 pic.twitter.com/8Z0skeDbZE

— Portland Trail Blazers (@trailblazers) April 24, 2019
"The second one is better. Tougher shot. It gave me 50 points… The Rockets shot, I mean… I had to shoot it fast. But, I always shoot fast. I was running full speed, so I guess that made it kind of hard.
"But the one against the Thunder was super deep. It was a step back.  I had 47, it gave me 50 points. It was just better in my eyes.
Whilst Lillard is comfortable talking candidly about his basketball, it's clear that he has also got a lot to say on other topics.
When he's not ending other teams seasons, Lillard spends his time making waves in the rap game. Off the court, Lillard dons the pseudonym, Dame D.O.L.L.A. and slyly claims the title of the best MC in the NBA.
"I've been doing music since I was a kid… When I was in college, me and my friends were making mixtapes and stuff like that. I wish I could find them because on the mixtapes… We'd be like, "Yeah, we about to get a deal." We literally talked like that. I mean, I didn't know we were going to the NBA. So, I was doing music for real."
He laughs fondly at this, breaking the otherwise business-like facade.
"My favourite part of getting to the NBA was the process of the draft, combine, the pre-draft workouts, Summer League. The process of making it.
"So now with music, I'm getting to do the same thing over again. Like SoundCloud stuff, doing shows, dropping my first album. Just the process of making it in music. I enjoy that. I've basically been able to do it all over again. Like chasing something, you know.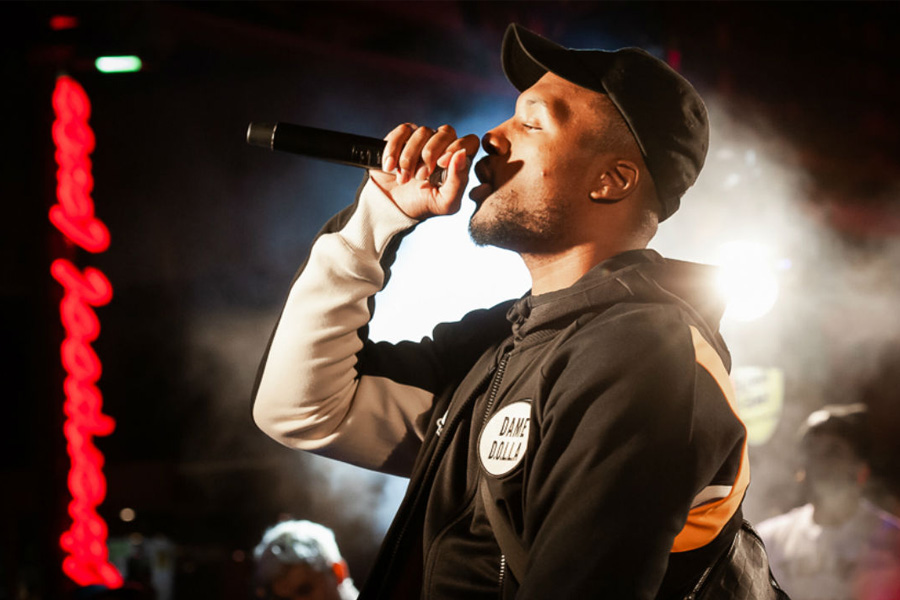 But when you're in a career such as the NBA or Hip-Hop, Lillard admits it can be easy to get caught up in the hype. As we're discussing his music, our conversation drifts to touch on the opportunities that his success has allowed him to give back.
It's here that we might have found a uniquely galvanising motivation for him.
"The night I got drafted, I did the all the press in the back… They give you the hat, you do the interview. Then you go to the back and you just do interviews, interviews, interviews. For like two hours.
"I was in between interviews and my dad called me… I answered and he was like, "Man, just congratulations again and you know it's a blessing and enjoy it. I'm proud of you." Then he said, "The best thing that you going to be able to do with this blessing is impact other people." I just see charity and doing for other people as paying it forward.
"God don't bless us for ourselves, our blessings are to share with other people and to empower and impact other people. That's just something that I take to heart. It's important to me to have everything that I have but I'm my happiest when I'm servicing other people. When I can do something to lift somebody else up, that's when I'm in my best place. When I know I'm doing something to lift other people up.
With these wise words, we're quickly wrapped up to maintain Damian's busy schedule.
Make sure you give Big D.O.L.L.A. a spin on Spotify, and be sure to watch Lillard lead the Portland Trail Blazers this season.
Damian Lillard and the Portland Trail Blazers 2020 NBA season starts on Monday (28/10) against the Mavericks.
---
Featured Video from Man of Many