Olympic Champion Jess Fox Uses Condoms to Fix Her Kayak
There has been a lot of discussion over the condoms in the Olympic Village. From claims that over 160,000 rubbers were being handed out to athletes at this year's Games to the horrifying reports that there may be an Athlete's Village-sized shortage, the contraceptive conundrum has been the stuff of legend in Tokyo. But Aussie golden girl Jess Fox has found a unique way to make use of the little rubber anti-baby makers.
You'll also like:
10 Wild Sports That Would Instantly Make the Olympics Better
9 Highest-Paid Olympic Athletes at Tokyo 2021
Aussie Olympian Cam Smith's 'Shocking' Haircut is Gloriously Patriotic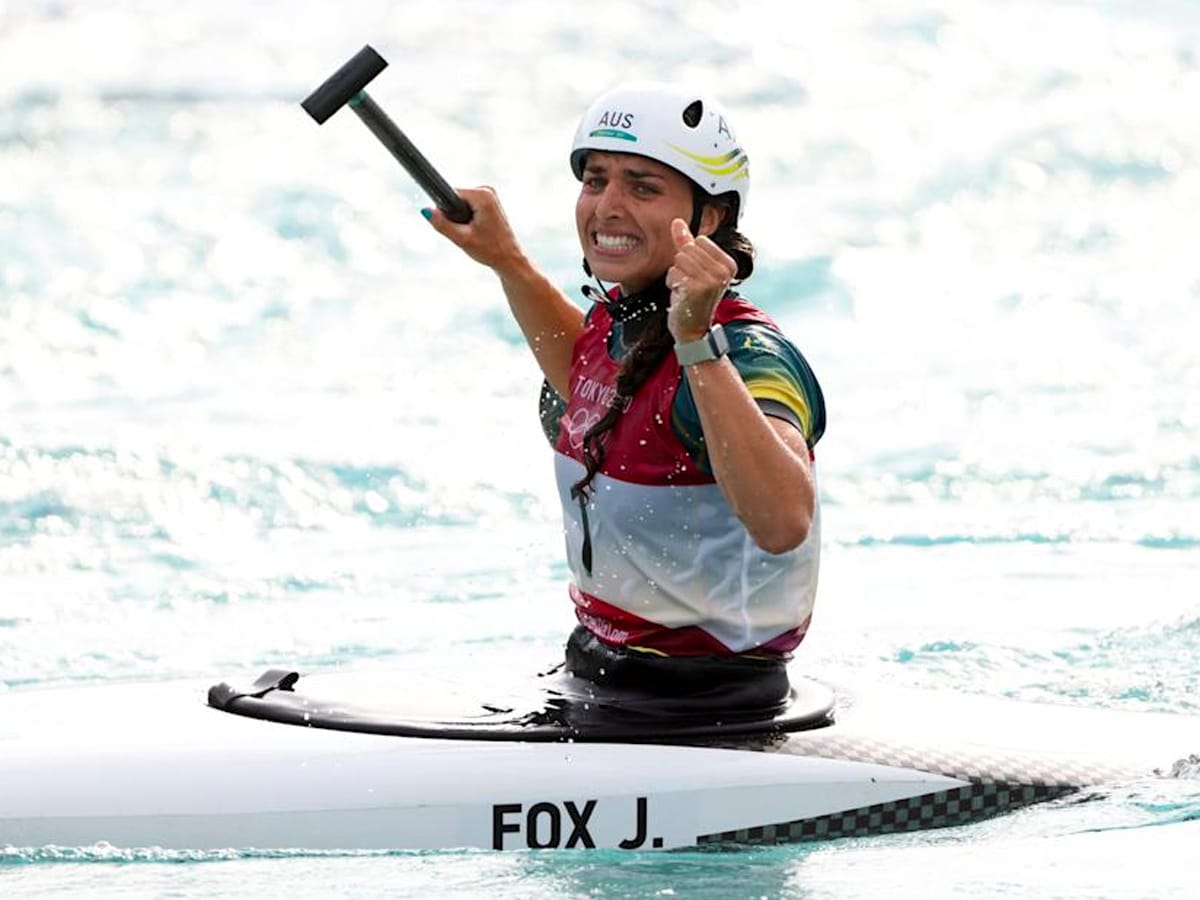 Coming into Tokyo, Fox was expected to podium for the third-straight games. The 27-year-old kayaker competes in the K1 slalom event, where she won a silver medal in 2012 and a bronze in 2016, however, in 2021, her campaign was nearly derailed before it began. In a video posted to her social media, Fox revealed extensive damage sustained to the front of her kayak. Damaged in the lead up to her Games showing, the tip of her specialised watercraft was in urgent need of repair, but with few tools and servicemen on offer in the village, things were looking grim.
Turns out all Fox needed was a bit of Aussie ingenuity and a handful of prophylactics. In an effort to restrict water from entering the kayak or from further damaging the vessel, the Olympic star used a condom to seal the tip.
"Bet you never knew condoms could be used for kayak repairs," she wrote to her fans. "Very stretchy much strong. It gives the carbon a smooth finish."
Fixing kayaks with condoms wasn't her only achievement, though. Just a few short days later, Fox claimed a bronze medal in K1 slalom final before claiming gold in the C1. A true feat of strength and endurance, the slalom events are among the most gruelling of all water-based Olympic sports. With the weight of a nation of her shoulders, Fox's performance is just groundbreaking for the sport, but for athletes worldwide. Incredibly, it was the first time a women's C1 event had been included in the Olympics, a move that Fox labelled "huge for our sport".
"It's an amazing opportunity to be able to do both events," she told AFP. "We fought really hard to get to this point in my sport as women, so I am really proud to be the representative of Australia in the first women's C1 Olympic event."
You'll also like:
10 Wild Sports That Would Instantly Make the Olympics Better
9 Highest-Paid Olympic Athletes at Tokyo 2021
Aussie Olympian Cam Smith's 'Shocking' Haircut is Gloriously Patriotic
---
Featured Video from Man of Many